A Tour Inside Chip And Joanna's Farmhouse
Have you ever seen Fixer Upper? It's a reality show about a couple from Texas who help their clients to rebuild their houses into something otherworldly, something luxurious. While we have seen how they help others renovate their houses, have you ever wonder where do they live themselves? As it turns out, their own property is as gorgeous as those depicted in the show. Today, let's take a look at their very own farmhouse!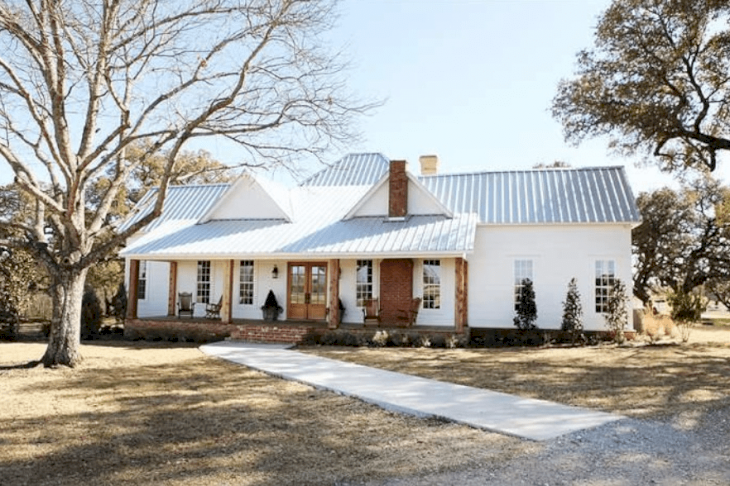 Chip and Joanna 
There won't be Fixer Upper without Chip and Joanna, period. Basically, the whole premise of the show is that Chip and Joanna, natives of Waco, Texas, take up renovation jobs for locals and transform the otherwise old and boring abodes into something else, something extraordinary, a house where everyone dreams to live in. But for those who haven't watch their show, the story of how they met and how the show began is also an interesting one.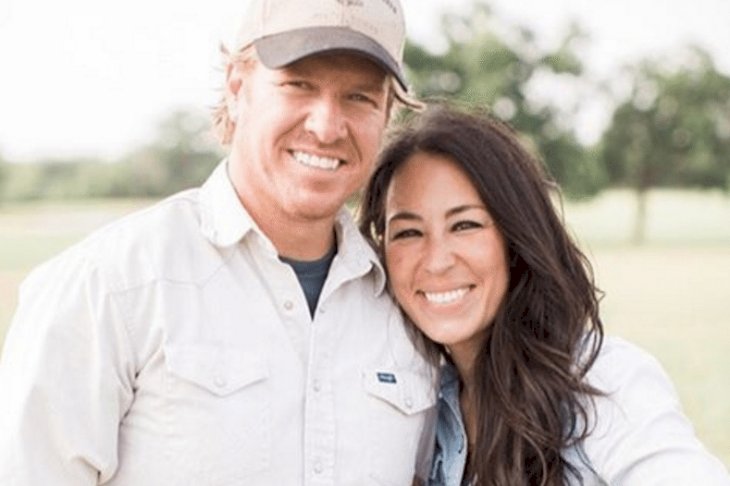 Fate Brought Them Together
Despite going to the university, Chip and Joanna actually didn't meet on the campus - and it has nothing to do with their studies. Chip graduated in 1998 while Joanna graduated a few years later in 2001. Chip had a degree in Marketing, while Joanna majored in Communications, hoping to become a broadcast journalist one day - but little did she know that we would be starring on TV, but with a different role.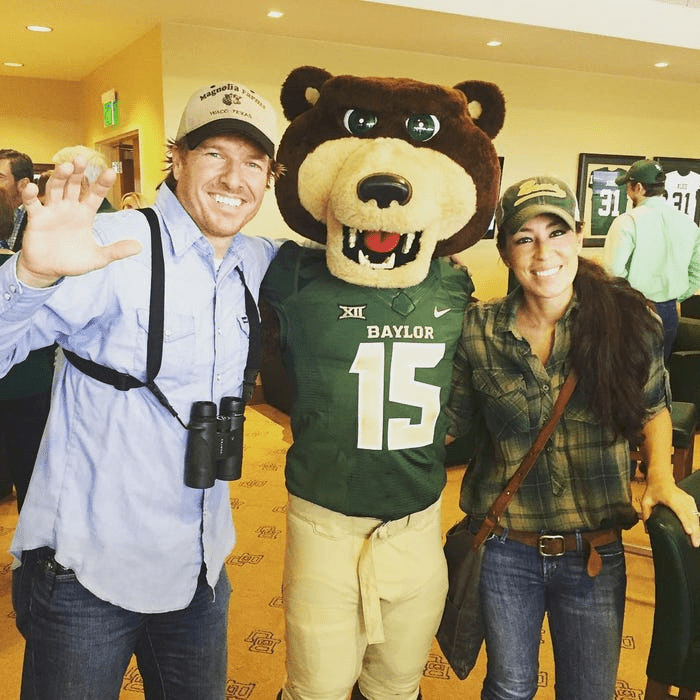 The Beginning of It All 
And now it comes to how they met each other and eventually kicked off the whole Fixer Upper series. As we mentioned before, they didn't meet in college despite going to the same place - the story was actually way, way more romantic than that. Here's how it goes - Chip used to visit the local mechanic to get his car fixed, but then he noticed a picture on the wall, with his mechanic's family photo hanging on the wall, in the photo was Joanna, daughter of the owner.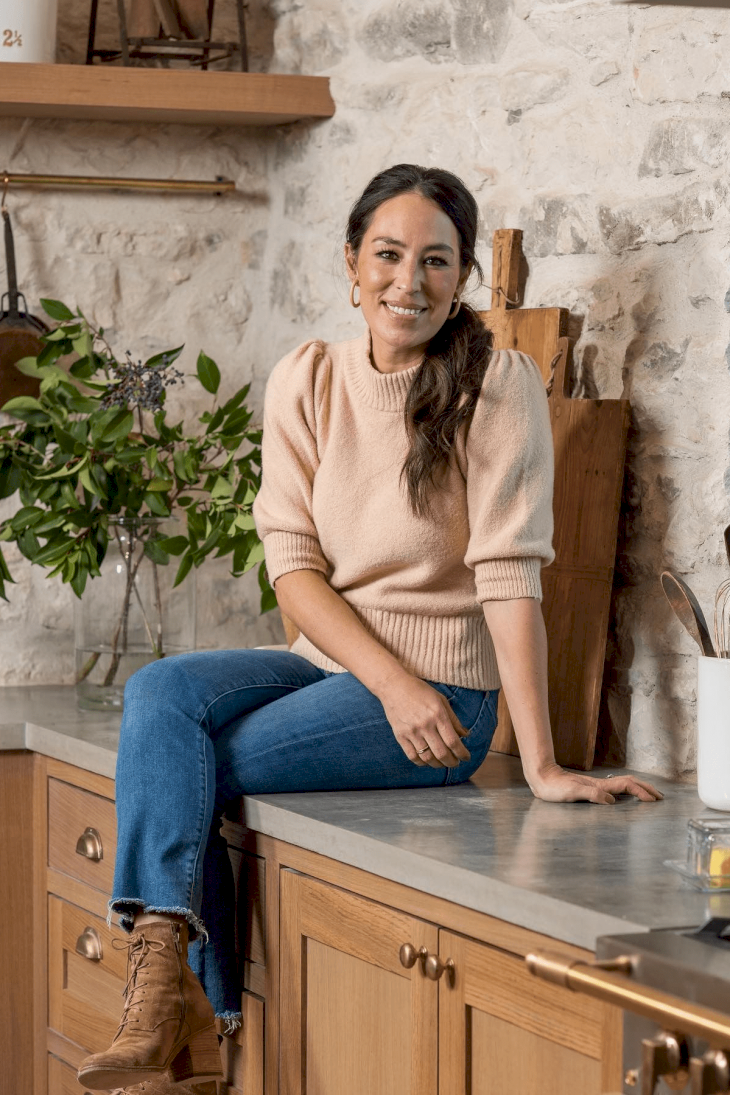 "She's the One"
According to Chip, it was love at first sight for him despite not having seen Joanna in real-life prior to that. "I knew I'd marry her one day just by the picture on the wall," he later said in an interview. But he couldn't just come and ask her father if he can ask her out on a date, couldn't he? But Chip had a plan.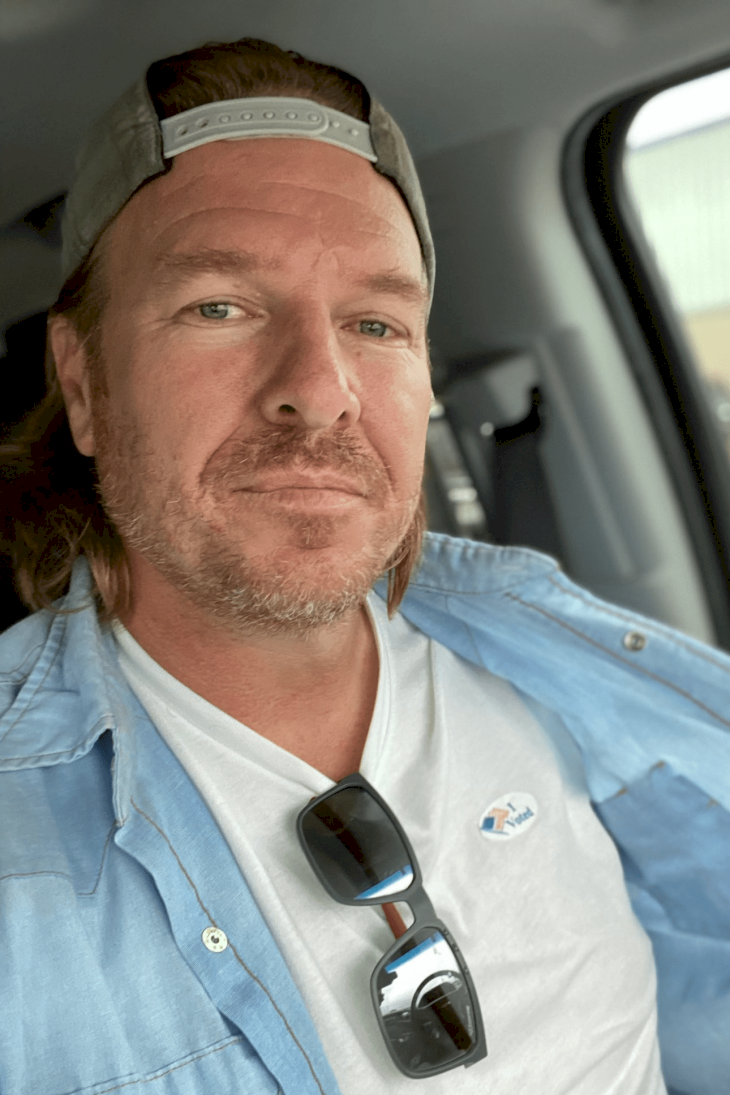 Determination Paid Off
Well, since the only thing he knew about Joanna is that she's the daughter of the mechanic, the best chance he has to meet Joanna is the auto-shop that he went to. So Chip began to take his pickup to the auto-shop on a regular basis, in hopes of seeing Joanna - and so he did, eventually. They hit off immediately and talked outside the shop for 30 minutes, where Chip asked her out on a date the next day, and that's how the story began.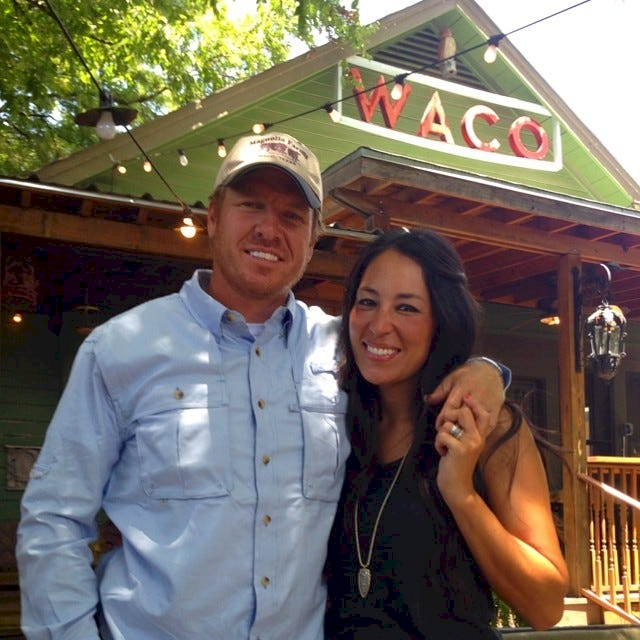 Getting Married 
We will spare you the details of their love story - it was a beautiful and interesting love story but we are sure you can find plenty of information on the internet. Moreover, this isn't really the focus of this article so we will let you discover what happened on your own. Anyway, they tied the know in 2003 and a new chapter began - but it had to begin somewhere, right? And so it began, their first house.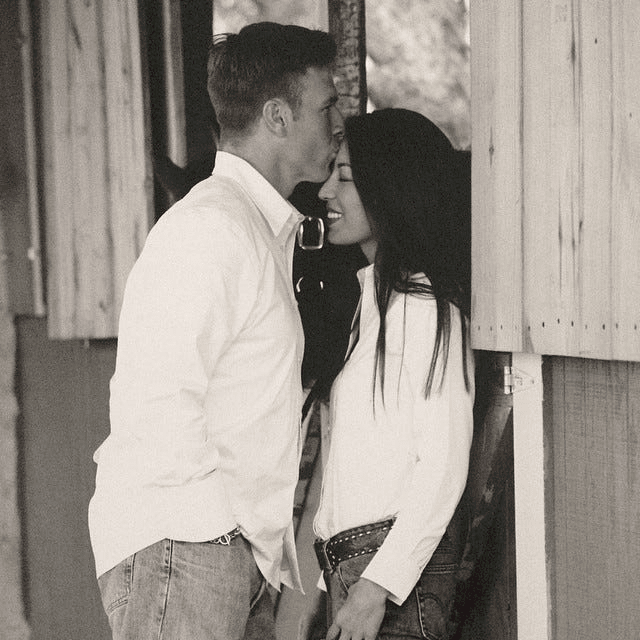 Their First Property 
Everyone had to begin somewhere, and the same went for Chip and Joanna. Both relatively young and fresh when it comes to life, buying a house is still a big deal for both of them. Their first step in their long, long journey began with a rundown, teeny-tiny 800 square feet house - everyone gotta start somewhere, and this is where Chip and Joanna started off.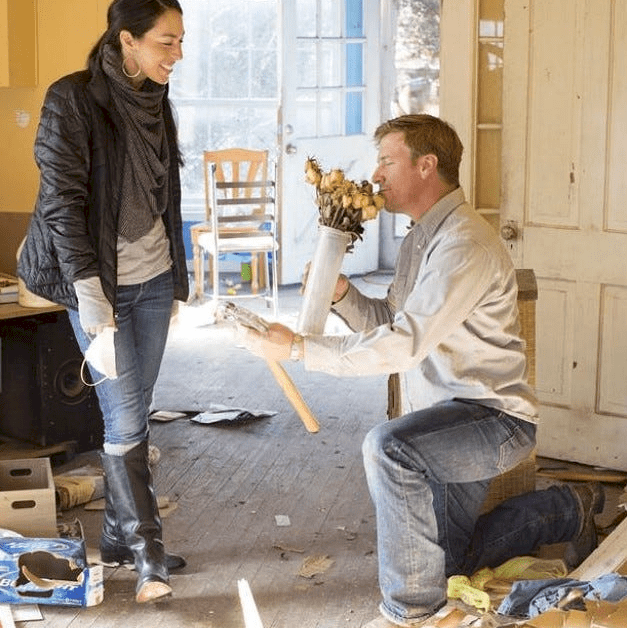 Novice 
Though Chip had been working in construction since graduation, renovating your own place is still a big challenge. Joanna discovered her passion for interior design as they were renovating the house, but both were newbies when it comes to renovation and fixing up houses. Challenges were underway, one after another.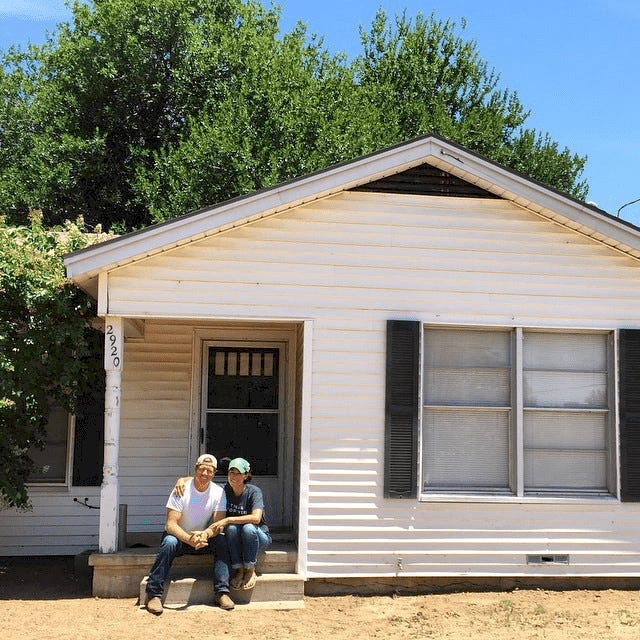 A Disaster 
Let us put it this way - it was a disaster, even according to Chip and Joanna themselves. "[We] painted over wallpaper, left the popcorn ceilings intact, and spent most of [our] bathroom renovation budget on double shower heads," they said in an interview. "We made every mistake." Sure, everybody makes mistakes, but Chip and Joanna didn't just stop there - and it paved the way to the Fixer Upper show some years later.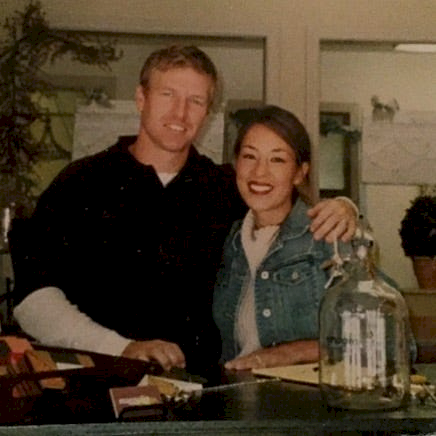 Learning From Their Mistakes 
Making mistakes isn't the worst thing out there. Everybody makes mistakes in their lives, but it's about learning from our mistakes and not making the same mistakes again. Chip and Joanna certainly learned from theirs - and with their experience in, well, making mistakes, they now know what to do and what to avoid. In 2003, they opened their own construction company, Magnolia Home, combined with Chip's experience in construction and Joanna's idea in home decor.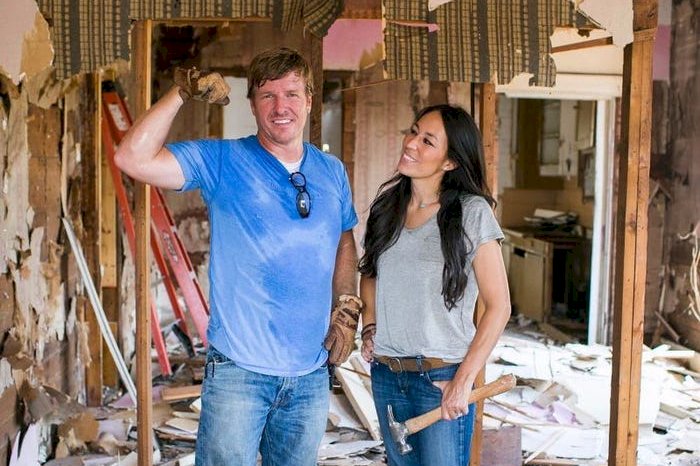 Fixer Upper 
It would take years for Chip and Joanna to refine their craft - but being fast learners they picked things up quickly. They renovated one house after another, each with their own style and their own spin on it. In 2013, the show Fixer Upper was born, where Chip and Joanna helped out the locals at Waco Texas to renovate their place, to transform their houses into something they could only dream of.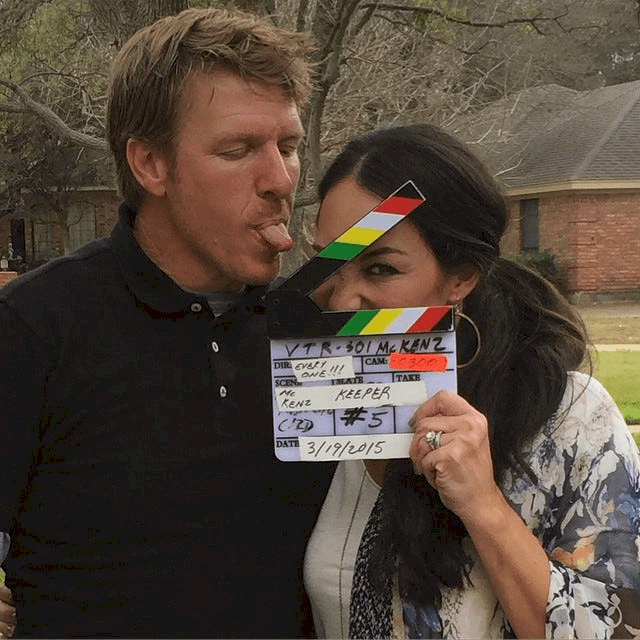 The Show 
If you haven't watched the show already, we do strongly suggest that you do - we are not going to spoil anything for you here, but if you are looking at purchasing/ renovating your own property, the show can definitely give you some ideas on how to do so. But then again - we are not here to talk about the show today, we are here to talk about their own property - an old farmhouse and how they transformed it into something else.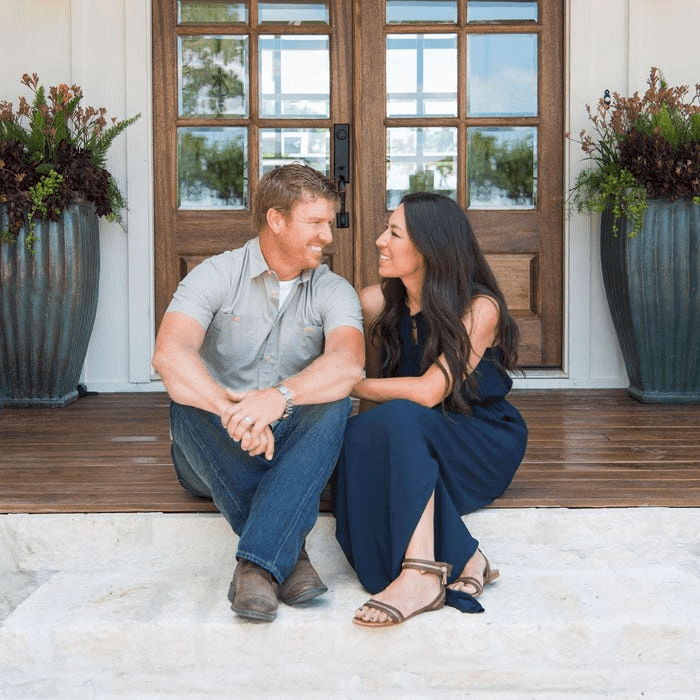 An Old Farmhouse 
Chip and Joanna started at a small, rundown 800 square feet house - but as time goes by, they began to have more savings of their own, along with a bigger family they began to look for a new property. They looked around for different options but ended up with one two-bedroom farmhouse back in 2013... with a family of seven, why would they pick a farmhouse with only two bedrooms?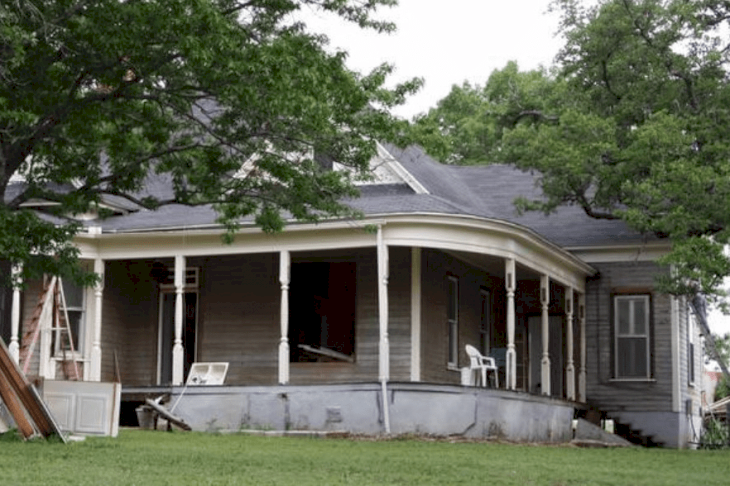 Great Location 
One of the main reason why Chip and Joanna settled on this particular house is the location - surrounded by oak trees with a specular land, their figured it would be the perfect place to settle down, and the perfect location to build and renovate their dream house, a place where they would spend their lives together. And so, the renovation went underway.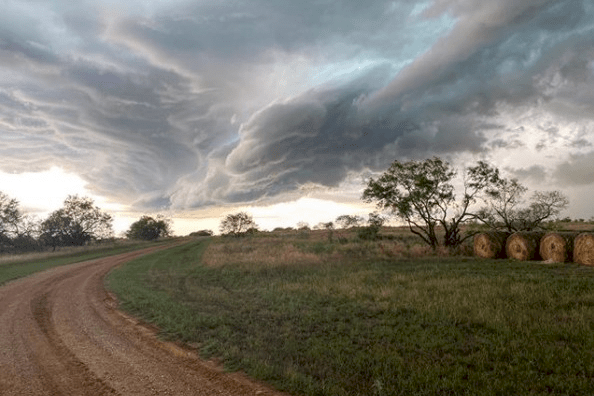 A Difficult Process
We have no idea how much work Chip and Joanna put into this house - but judging from the photos we saw from their profiles we can tell it was a lot, a lot of effort, building, and renovating something of this scale. Not just that, but they also had to juggle between their own projects and the projects at their own company - it was a difficult time, but the efforts finally paid off after 18 months.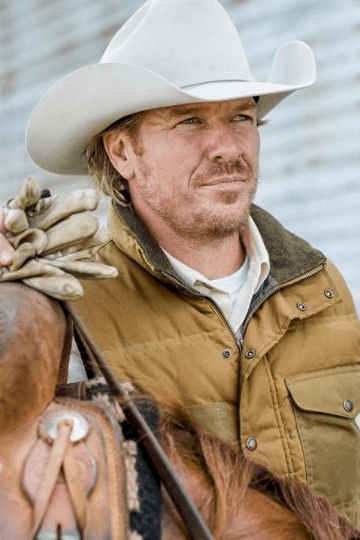 A Stark Contrast
Just look at it! How different it was before and after - and imagine all the hard work that went into this project, 18 months of work! It might not seem much judging from the outside - but even from the outside, you can see the difference already. Let's take a tour and look at the house, shall we?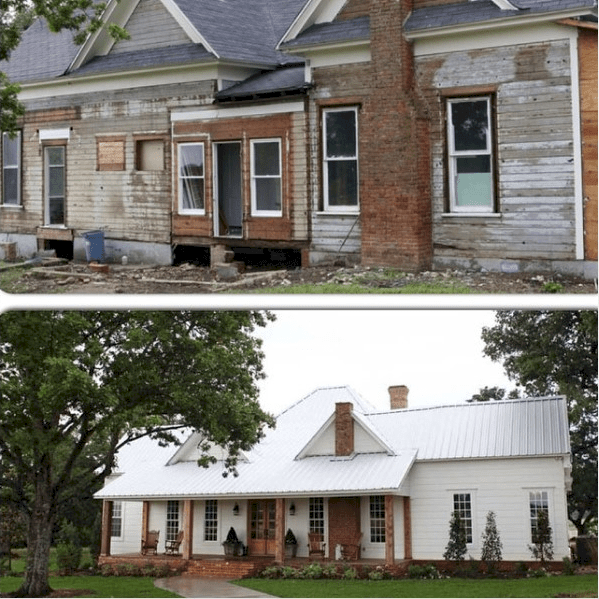 White Exterior 
Before the makeover, the farmhouse has a pretty traditional look to it - darker shades on the roofs and white/ brown paint on the outside (we can't tell which is which, since some paint apparently fell off already.)  But after the makeover, the house now has a much lighter, brighter color tone on the outside, giving it a much, much livelier tone from the outside. But of course, the makeover didn't just stop there! 
Doorway 
Simple, yet elegant - these are the words that describe the vibe and overall designs of this house. As you step on the porch, you are greeted with some toned-down earthly color, a very, very subtle and warm welcome to a cozy house. And seriously, those French doors are just the cherry on top! But believe this or not - the renovation carried out here was actually minimal.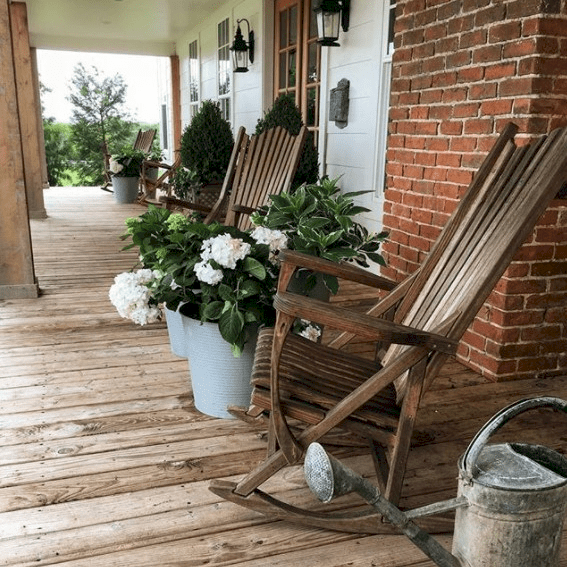 Maintaining the Authenticity
This is a common theme that would appear again in other parts of the house - but the overall idea here is to preserve the heritage of this house - maintaining the authenticity of the building. Therefore for the porch, only the wooden boards were replaced - therefore the simplistic look we are looking at here. Elegant, right? Now let's step inside the house and see what Chip and Joanna did.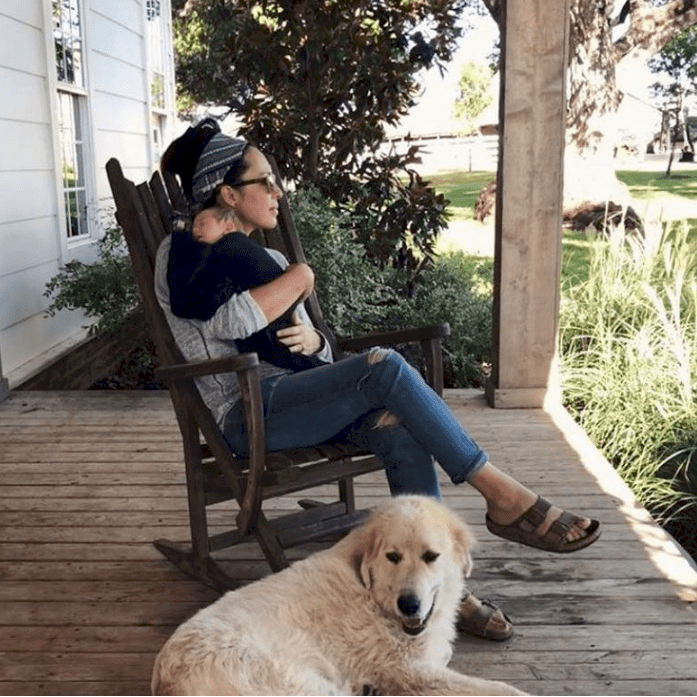 A Warm Greeting 
What do you expect once you enter the house? Bunch of shoes lying around on the floor? Well, that might be the case sometimes, but with Joanna in charge of the design, we can all expect a bit more than that. As you enter the house, this is what greets you - "It's time for bed but I was determined to find a perfect spot for this metal verse." This is what Joanna said when it comes to this quote on her Instagram page. Also kudos to the rustic finishing. Now let's walk further inside the house.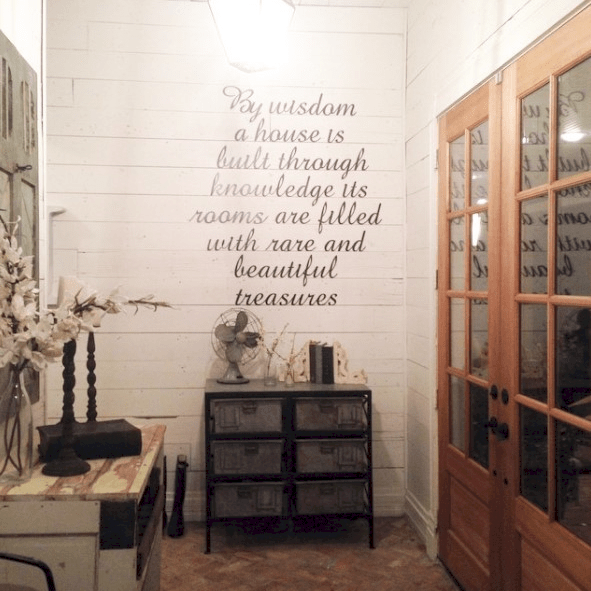 Opening Layout 
Utilizing space is an art in itself - and if you have seen Fixer Upper, maybe you would notice how Joanna would always utilize an open layout to achieve a sense of space. Especially in this case, where the existing building is just a two-bedroom farmhouse, they had to utilize all the space they can. Here on the first floor is the living room, dining room, and kitchen all combined together, with a strong sense of freedom and space.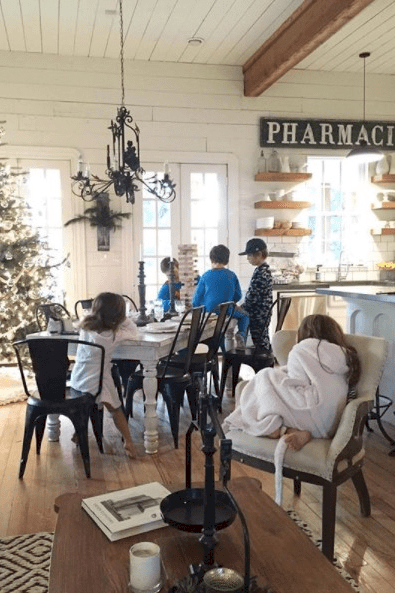 The Living Room 
If you are wondering how do people achieve an open layout - well, you knock down walls. But remember, before you do so always consult a professional so that the integrity of the building is not compromised. Now, here's the living room - notice the table and what's on the wall? A reclaimed table can certainly add that vintage rustic you've been looking for, and the reclaimed shutter on the wall just completed the whole look. Ladies and gentlemen, now's the time to take a turn and look at the kitchen. 
The Kitchen 
Utilizing light is also an art in itself - while it might not be possible to change the position of the window most of the time, by tactfully positioning various furniture and rooms everything can look different. This is the prime example of that, having the right next to the kitchen - on top of that, the open shelving also makes space for items to be displayed, adding that extra bit of color in your house.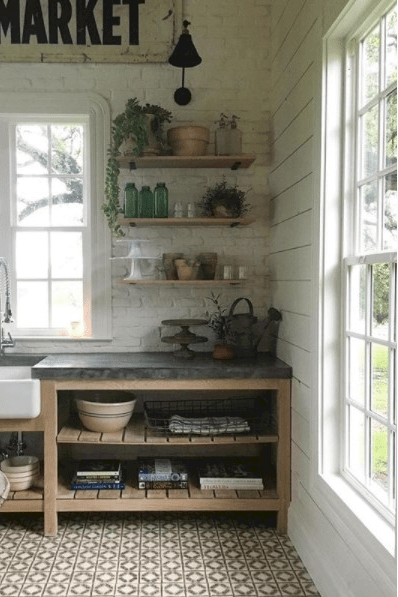 An Extra Dash of Creativity 
One can find the couple's personal touch all over the house, and the kitchen is no exception. Noticed the sign on the wall? Joanna humorously put a "Supermarket" sign on top of the wall as a small sign of creativity and humor, which really brightens up the atmosphere with the bright color used in the kitchen area. Okay okay, now's let take a look at other rooms in the house.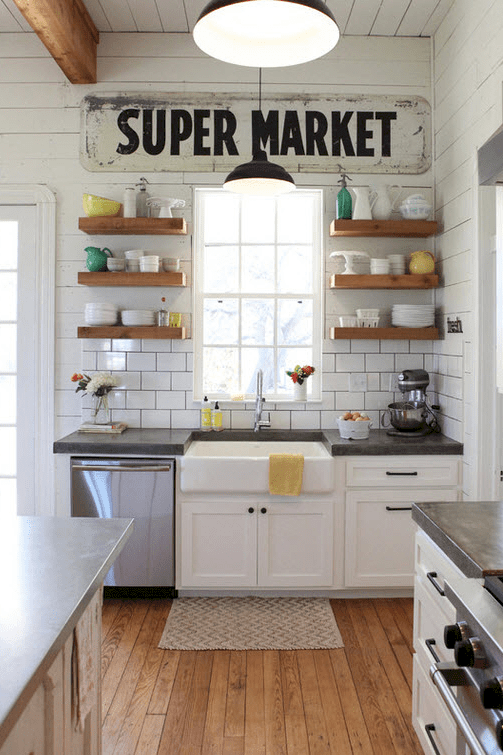 Rustic Office 
We are really getting that rustic vibe from this office - interesting, right? Not just that, the office is also very simple and minimalistic, which is perfect when you are overwhelmed with work, as you don't really want anything to distract you while you are at work. Also, it came as a surprise to us that this office room was actually converted from a formal sitting room - if you are renovating your house, remember that the usages of the rooms can be changed, and you are not limited to the existing designation of that room.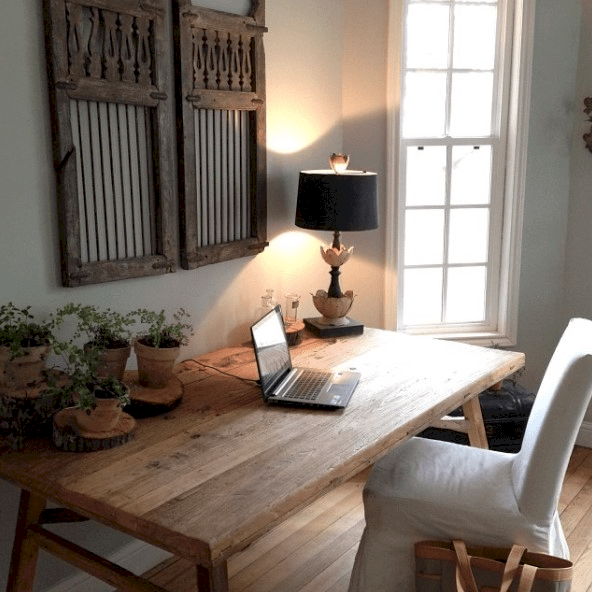 A Fireplace is a Must 
You can't really have a farmhouse without an old, rustic fireplace - it kind of misses the point without one, you see. We are also glad that they managed to preserve the brick fireplace that extends all the way from the floor to the ceiling, at the same time having a faux deer head on the wall - a farmhouse is not complete without a deer head, but time has moved on and a faux deer head is a perfect compromise for that. Now let's take a look at the bedrooms - and that's where the magic happened.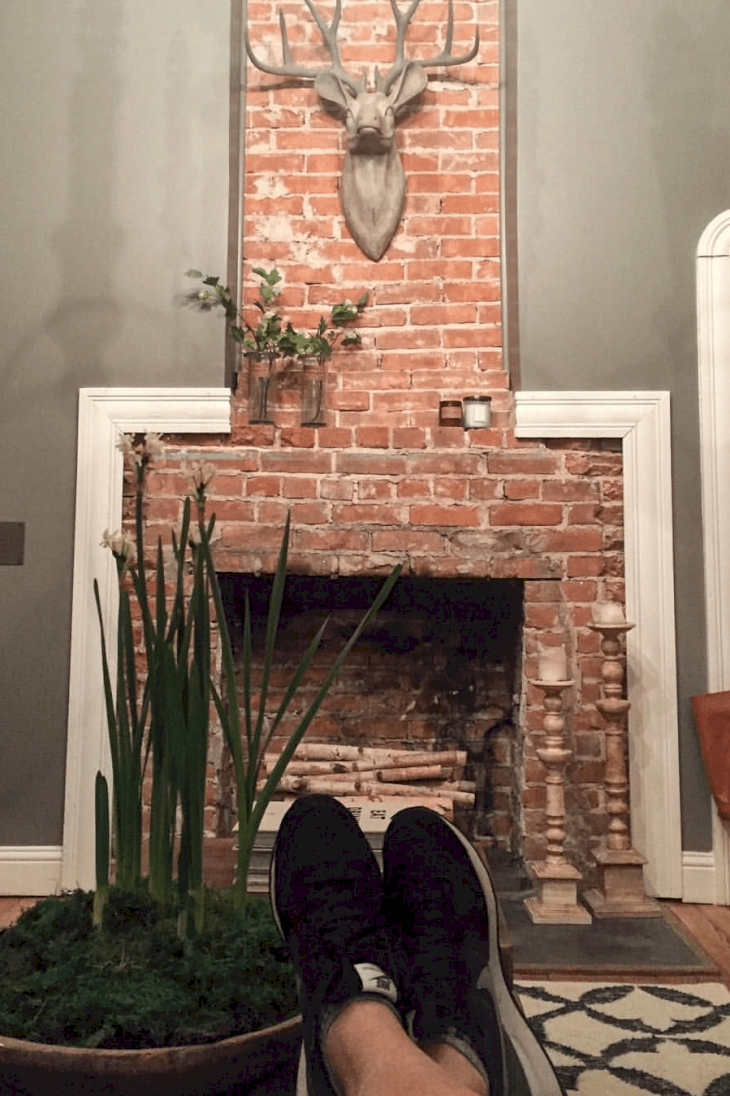 Three Bedrooms 
Remember how we mentioned that it was a two-bedroom farmhouse when they purchased the place? Well, not anymore! This is actually the biggest makeover they had with this house, by adding one extra bedroom to accommodate a family of seven they now have. Come on, let's check out all these bedrooms - they are stunning!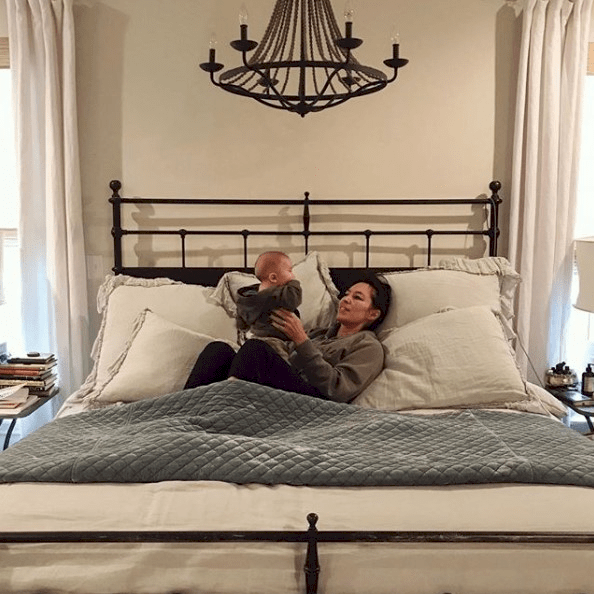 Master Bedroom
Let's start with the master bedroom, where Chip and Joanna sleep at night after a long day of work (or after a long day filming Fixer Upper). First of all, it is a very spacious bedroom, allowing them to have plenty of space to real after a long day of work. Overall it's pretty simple and minimalistic - the iron-framed bed managed to keep the rustic vibe of the house intact, along with the matching chandelier. But for us, the highlight is the adjoining bathroom.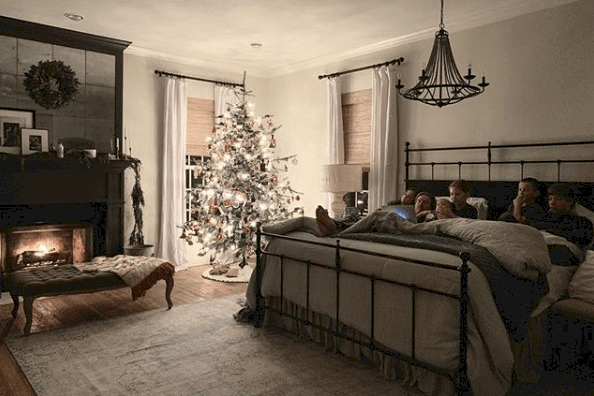 A Cozy and Elegant Bathroom 
While the bathroom might not be spacious as some other bathrooms out there, we think it was a genius use of space and lighting - not to mention the overall decoration. The lighting is warm and welcoming, with two sinks situated on either side of the wall for Chip and Joanna... but seriously, look at that bathtub. Small and elegant, just like the chandelier above. What about their kids though? What about their rooms?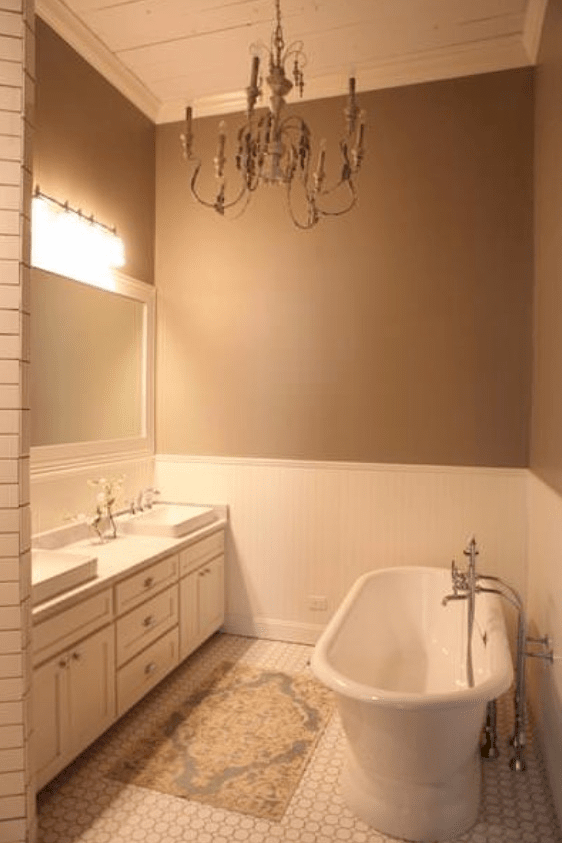 Room for the Boys
As we mentioned above, Chip and Joanna have a big family - a family of seven! With both sons and daughters - and obviously they won't be all living in the same room, therefore there are the boys' bedroom and the girls' bedroom. As for the boys' room, it features a few bunk beds so that the boys can have sleepovers if they want to. According to Joanna, "The hardest thing about bunk beds is when you have to actually make the bed. I just got simple striped sheets #potterybarn and a nice throw blanket #target for the edge of the bed. This cuts the time in half and it still has a finished casual look." So what about the girls? Are they going to have an entirely different look in their room?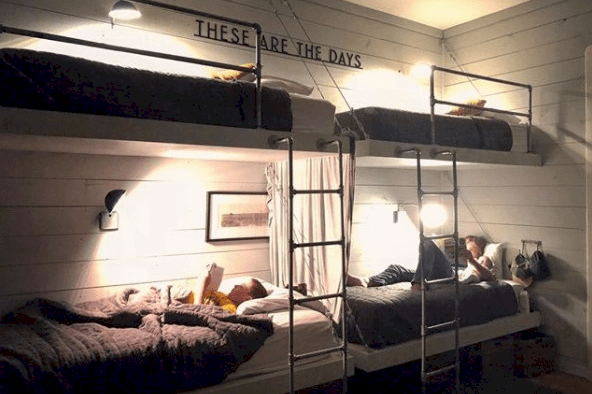 Room for the Princesses 
If the boys' bedroom has a more modern, adventurous look to it, then the girls' bedroom is probably more classy - like a room straight out of a fairy tale but with a slightly modern twist. Instead of the industrial look that the boys have with their beds, in contrast, the girls have a more refined, art-nouveau-inspired styled bed. Like a modern-day princess if you think about it. And now - the attic, a place so often neglected by homeowners.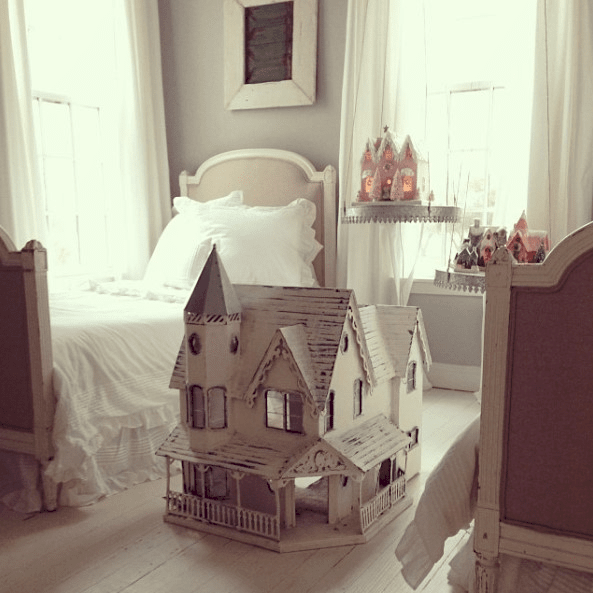 Repurposing the Attic 
We love attics, and we believe that they are not getting proper treatment most of the time. The space is slightly more confined, but it does create an interesting sense of space once you stepped inside. While most people used them for storage, Joanna repurposed it into one of her craft rooms, utilizing lighter colors and the light through the window to create a youthful, energetic vibe. Definitely one of our favorites of the whole house. Now that we covered most of the interior, let's take a look outside and see what do they have.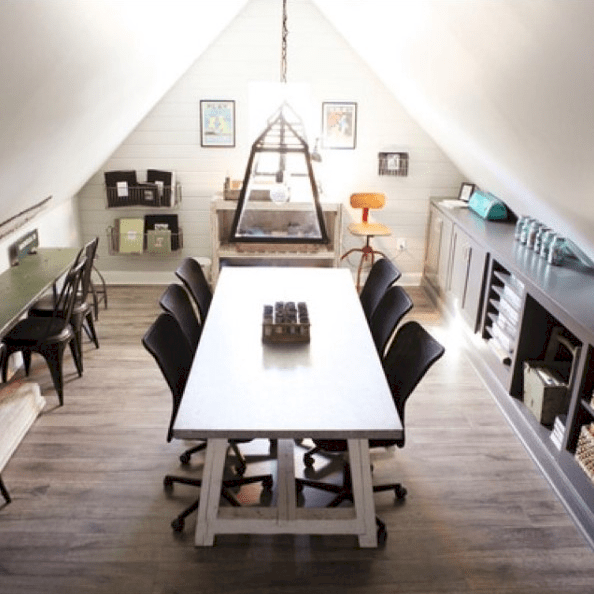 Little Greenhouse 
Chip and Joanna's house sits on 40 acres - a lot of space actually. It also has a farm with dozens of animals. But they also have a small, dedicated greenhouse for plants where they can grow their own produce. Again, very elegant looking with the white paint and slight curvy arches. Did we also mention that they have a garden on top of that as well?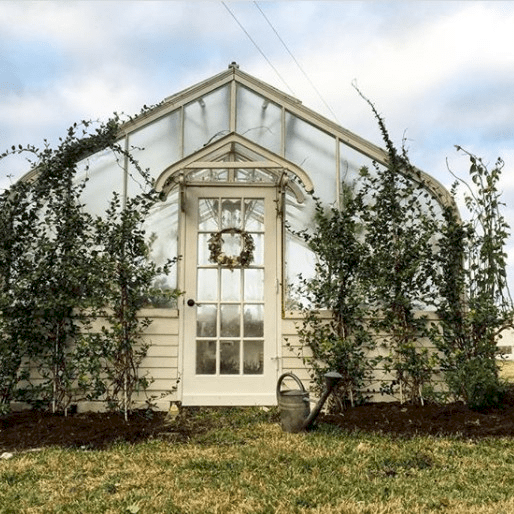 A Cozy Garden 
If you have watched Fixer Upper before, you might have recognized this place before - it was featured in one of their episodes when their kids helped them renovate the garden. This is that garden. The garden is well organized and one doesn't need to worry about getting muddy all over while working in the garden! How nice!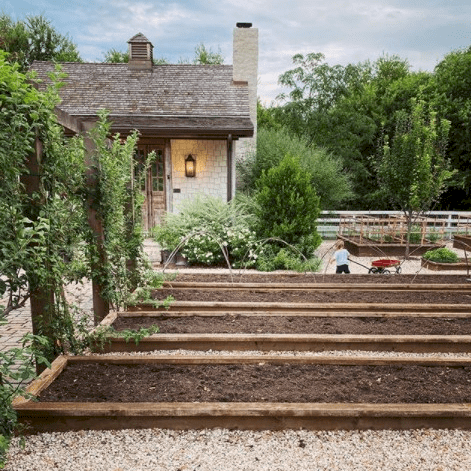 This is Chip and Joanna's very own farmhouse. We are not sure if you have watched Fixer Upper, but it is certainly interesting to see how the hosts themselves built and renovate their own house. What do you think about this house? Would you follow some of the designs? Or would you have done something differently? Let us know! If you found this inspiring, why not share it with your friends as well?