Daring Red Carpet Dresses Worn At The ACM Awards
The ACMA's (Academy of Country Music Awards) are underrated when it comes to their contribution to the fashion world. Filled with flair and freedom, megastars such as Taylor Swift, Carrie Underwood, and the iconic Dolly Parton, the occasion seems to make everyone turn it up a few notches when the ACMA's roll around. From glittered dresses to stunning off-the-shoulder numbers that are straight off the runway, the ACMA's have seen some daring ensembles worn by some of the most daring country-lovers who are lauded all over the world.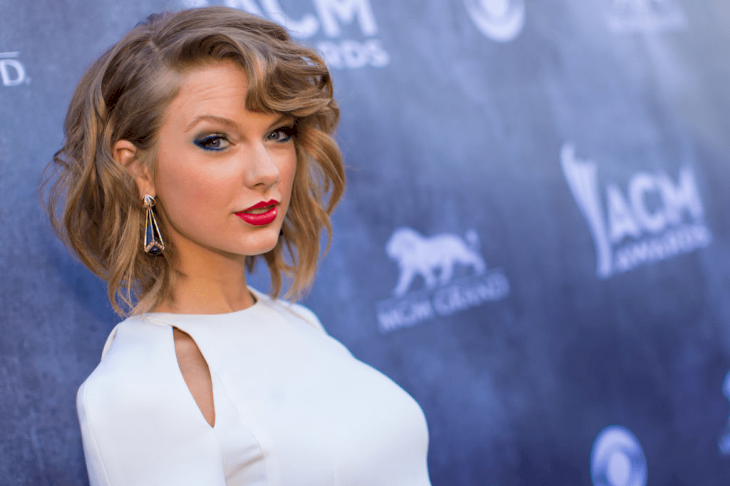 Fashion At The CMA's
It's quite easy to mistake the ACMA's for Fashion Week the way these stars choose to step out at the awards show. There seems to be sanctity that allows everyone to be free to express their inner fashionista in a superbly fresh manner. They get less notice than the Grammys or the VMA's and this allows the stars to come out of their shell to show their style. More often than not, they nail it, and even when they didn't, they were memorable for one thing or another. We looked at come of the greatest looks, and we're still gushing over the dresses and the gowns that have premiered on that famous red carpet.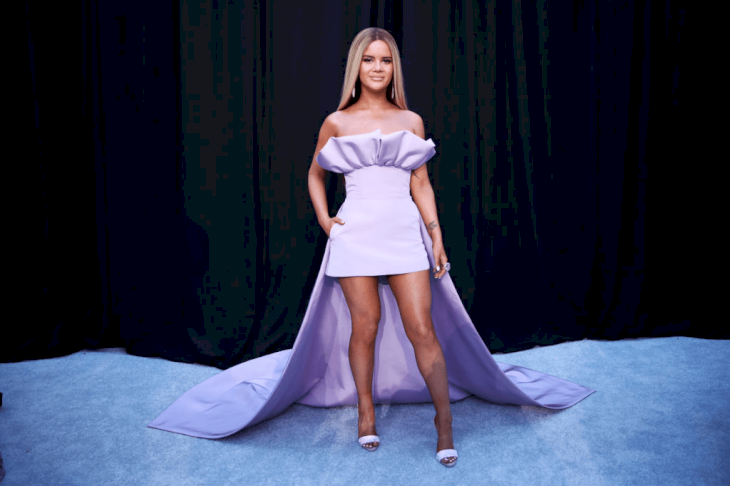 Chrissy Metz
Chrissy Metz is beloved (an understatement) as Kate Pearson in the emotional rollercoaster that passes as a tv series you know as This Is Us. Multi-talented as she is, the actress is also a captivating singer, and for her appearance at the awards in 2019, she stole the show again with a simple ensemble worthy of her marvelous figure.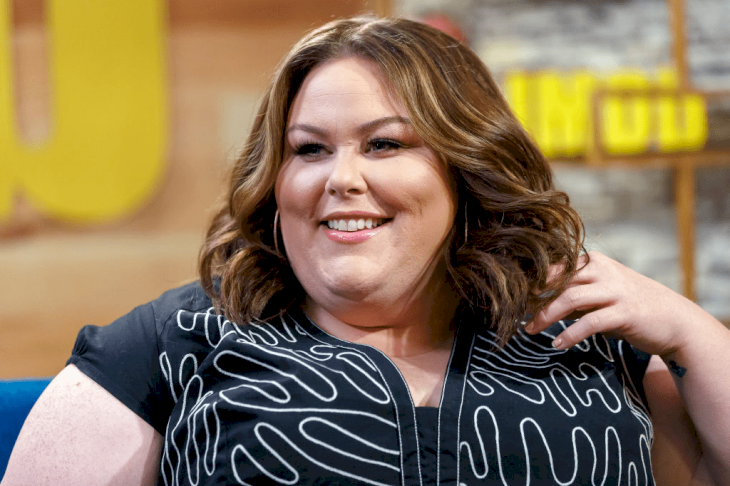 What She Wore In 2019
The star shined and glowed in this glittering ensemble that caught the attention of cameras that were on the opposite end of the velvet rope. Shimmering in such a way, she turned heads in this dress with the same veneer that she jerks tears from people who watch her week in and week out on her hit series.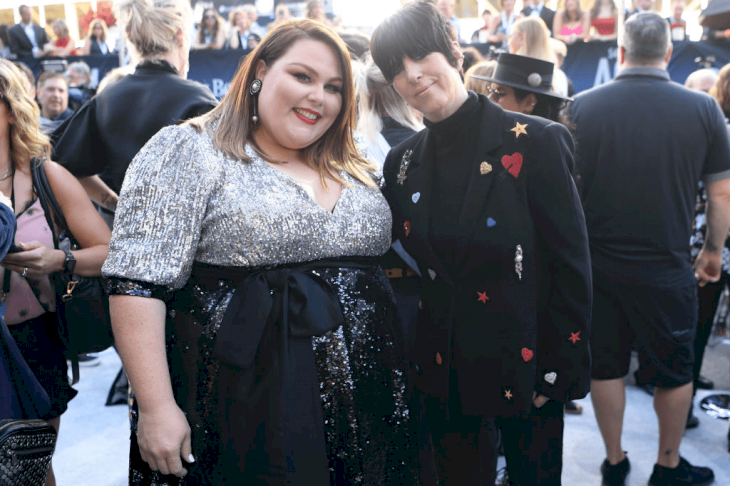 Miranda Lambert
Miranda Lambert has been belting out some sensational notes ever since she rose to the top of the country music scene. Her talent was undeniable, and her beauty was immeasurable, but when she showed off how fashionable she could be, she became an all-around threat when she popped up in a neon dress in 2019.
What She Wore In 2019
Miranda was flawless in her neon dress while her husband Brendan McLoughlin was right by her side to complement an already picture-perfect Lambert. The dress was bright enough, but the rock on her wedding finger simply topped of a timeless piece that is memorable for everyone who was in attendance.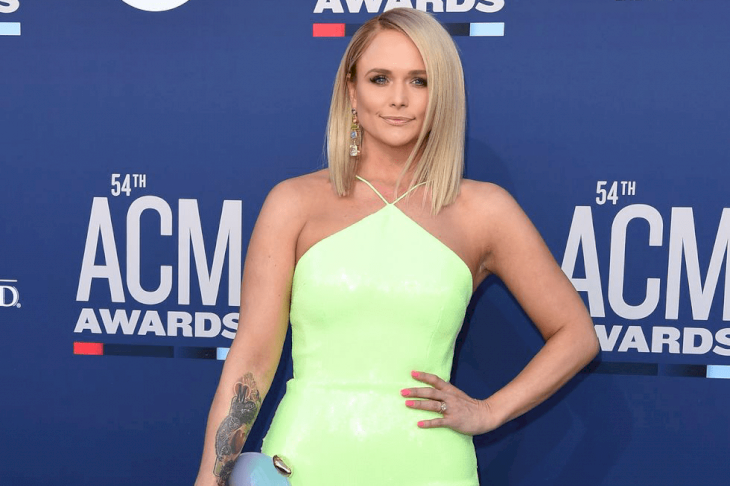 Carrie Underwood
When Carrie Underwood rocked up to her American Idol audition, she was a star in the making whether she was going to win it all or not. She did in 2005 and then took the country world by storm and soon assumed the position of queen of country music (because Dolly Parton had ascended to immortal status by then). Before we heard her sing, we were all struck by her humble beauty which fame turned into glamor. With several red carpet hits to her name, she peaked when she rocked up to the 2017 ACMA's that dropped jaws everywhere.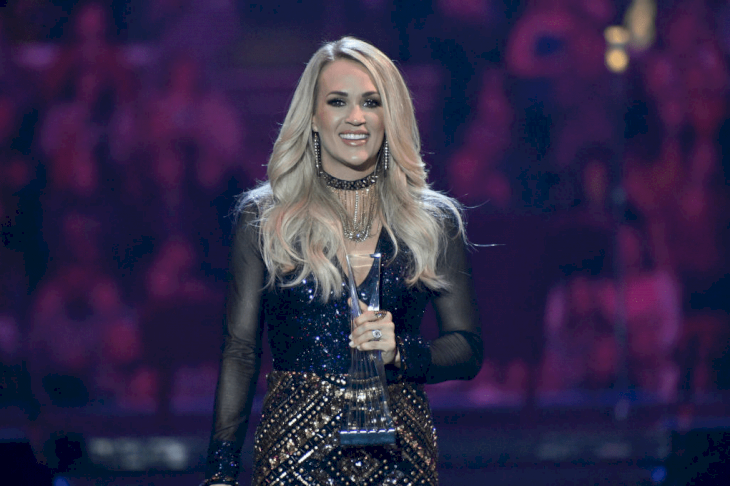 What Carrie Wore In 2017 
Her barely-there beige ensemble accentuated by diamond-like studs down the length of the dress was phenomenal. The dress only does half the job, Carrie carried the dress with the grace and fierceness it needed in order to earn the daring status it so clearly deserved.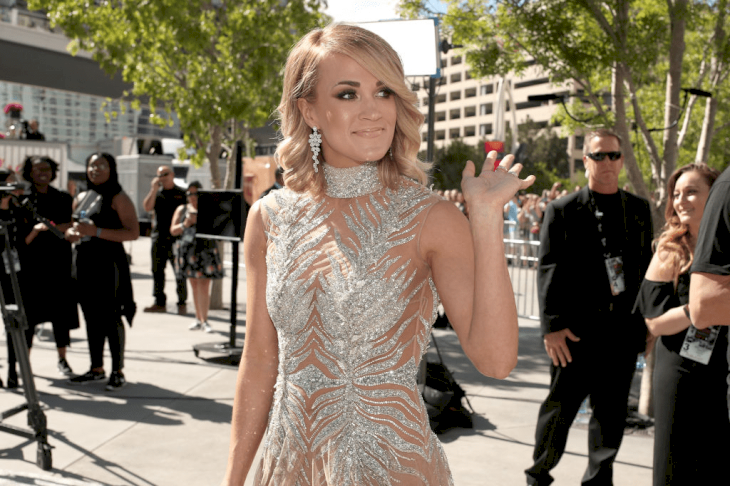 Kelly Clarkson
Carries obviously followed in the footsteps of fellow American Idol alumni in the timeless and simply delightful Kelly Clarkson. The first American Idol winner made the show a mainstay in reality competition culture, and Clarkson was at the forefront of handling instant fame with the responsibility nobody prepares you for. Since then, she's walked several ACMA red carpets on the way to collect awards herself, each time dressed as memorable as the rest. But, there was one piece in 2019 that simply took her over the top.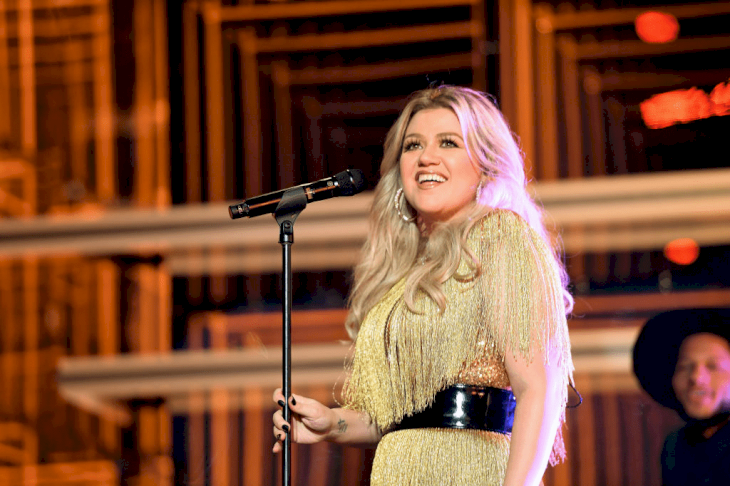 What She Wore In 2019
In 2019, she dawned all black and shined brighter than anyone else, which is a feat very few can pull off--Clarkson certainly did with what seemed an effortless swing at things. She simply looked gorgeous in her structured black gown which rivaled every other dress that was there during, before, and after she debuted the dark dress.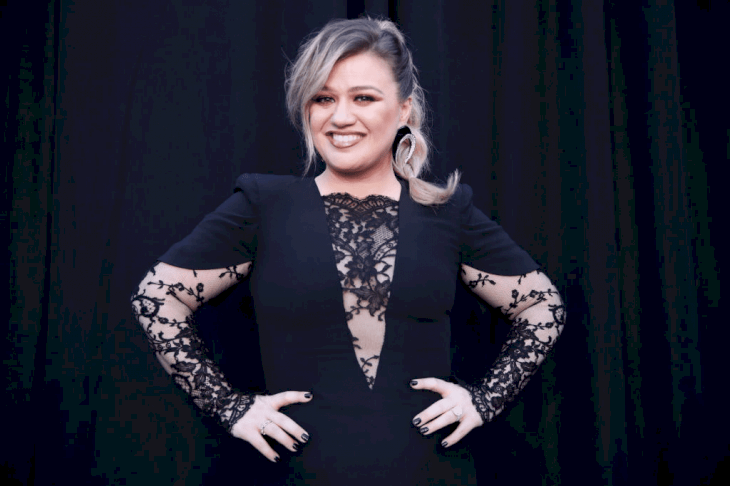 Dolly Parton
And if Carrie followed in the trendsetting footsteps that Clarkson set, then Clarkson (and pretty much any other female country artist that has ever entered the genre) has followed in the footstep of the one and only Dolly Parton. With an eccentric style that you can never sum up in enough words, Dolly is simply known for her glamorous style that no one else could emulate even if the icon wrote a blueprint for you herself. Amongst all the outstanding looks that we've ever seen, it's her 2016 look that comes to mind first when talking about her best ACMA looks.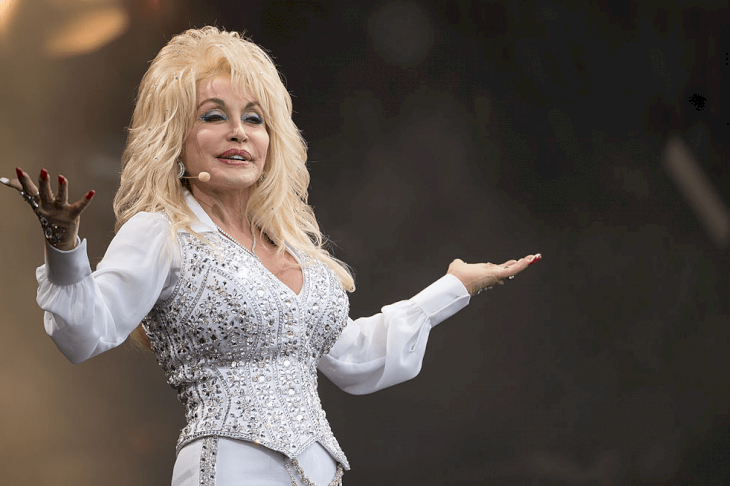 What Dolly Worse In 2016
In 2016, Dolly had simply gone and done it again in this beige bombshell dress that went further to solidify that her style was like nothing else, and like no one else's. The white gown made her look like the straight-up goddess of red carpets that we've accepted she is.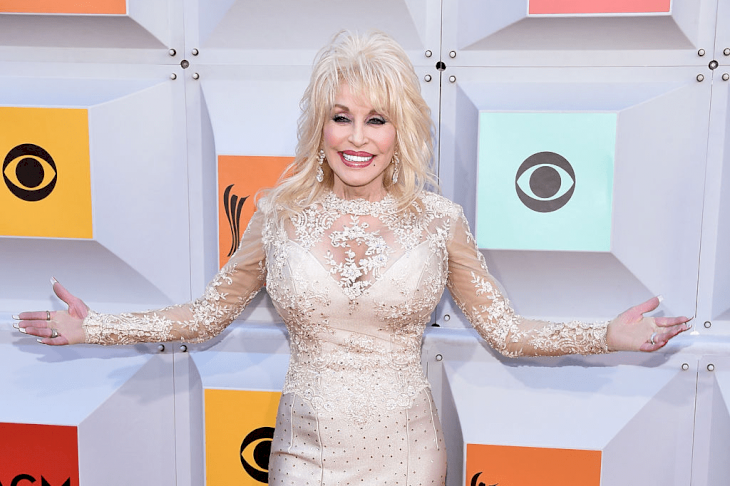 Reba McEntire
Only Reba can stand toe-to-toe with her long friend of over 40 years when it comes to arguing who has a bigger country legacy. As big as Reba is, Dolly has a massive universal appeal that doesn't even welcome challengers because there simply aren't many worthy. Still, when it comes to red carpet looks, Reba can have a lot to say because of how striking she manages to be when the ACMA's roll around. Though there are many to take note of, none compare to when Reba arrived in the incredible red dress.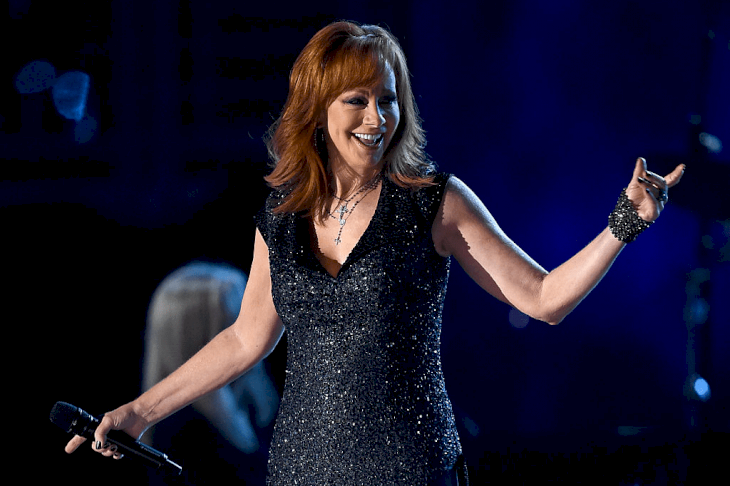 What Reba Wore In 2018
The living icon challenged her counterpart in the 'most memorable ACMA dress' category when she took to the red carpet in this phenomenal low cut red dress that turned heads all the way around the moment she showed up. Matched with her famous red hair, the ensemble was in danger of being bland, but it was Reba's brightness that made the entire look work wonders for cameras that were in attendance.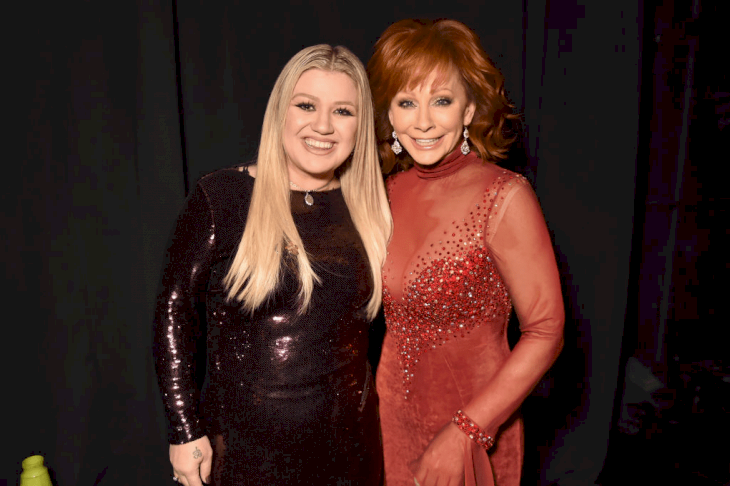 Faith Hill & Tim McGraw
Another incredible country songstress is Faith Hill. And whenever award season comes up, you just have to have faith that she's going to knock it straight out of the park. When 2013 rolled around, it was her and her trusted husband Tim McGraw who were the perfect wife-husband combo that stole the red carpet.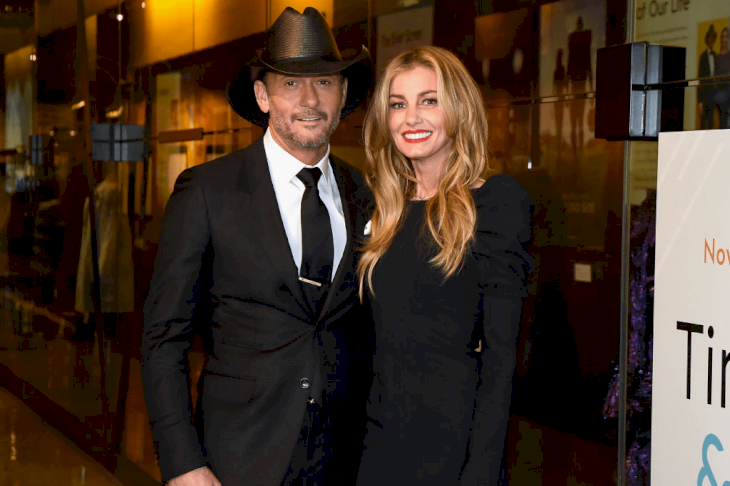 What Faith & Tim Wore in 2013
Country music's cutest (and arguable most fashionable) rarely miss, if ever they do. With Faith's little black dress doing most of the work to grab the limelight, Tim's matching black cowboy had somehow worked hand-in-hand to make the perfect couple look better and even more memorable.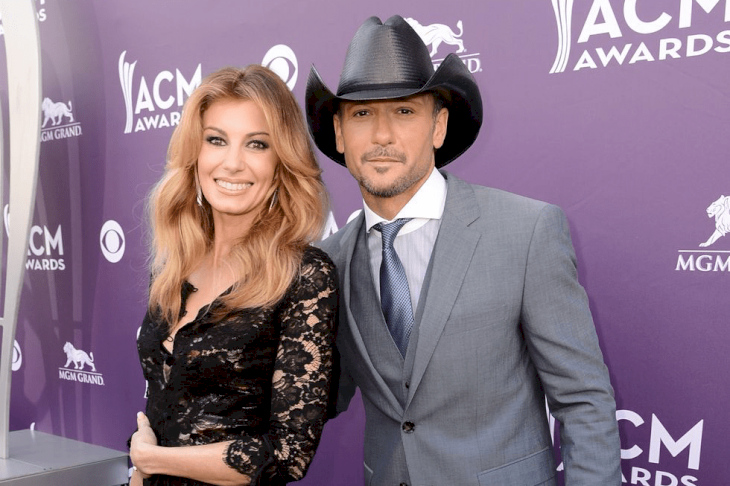 Taylor Swift
Standing tall and ever so elegantly as one of the biggest selling artists of all time (200 million records strong) Taylor Swift is a walking sensation who can stop the world with her arrival. This has definitely been the case at many awards shows before, but, when she came through in 2012, many people added fashionista to her incredible and extensive bio.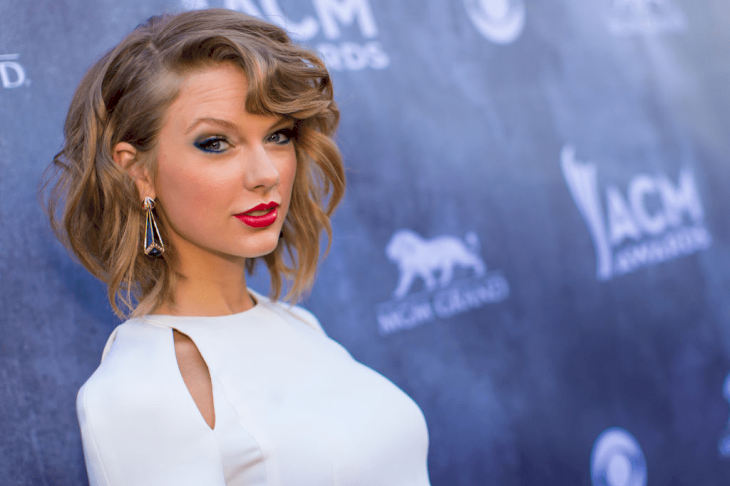 What Taylor Worse In 2012
At the age of 22, she was daring and drop dead. She was already topping charts and carried a plethora of awards to her then already well-known superstar name. When she made a statement in her gold-and-white gown at the 2012 ceremony, Swift stunned the cameras and did what she always did--stole the whole show and left nothing for the rest.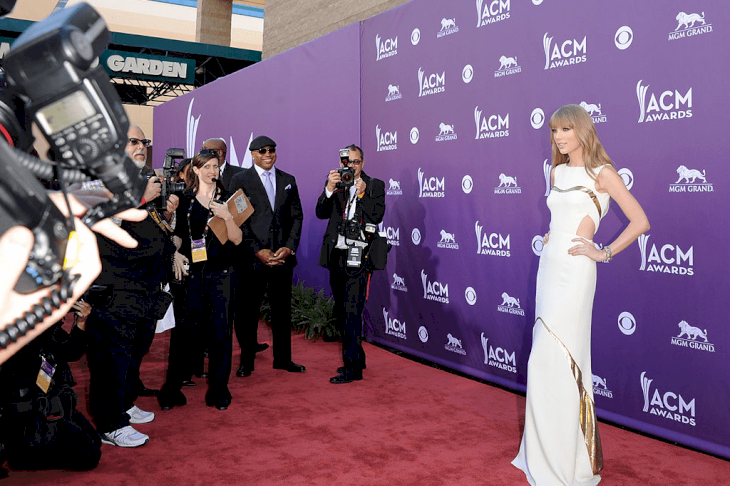 Nicole Kidman & Keith Urban
If Nicole Kidman was as into music as she is into her multi-award-winning career, then her and her loving husband Keith would easily sweep the 'cutest country couple' award and snatch it from Faith and Tim. Alas, that's not the case here, but that doesn't take away from the fact the Nicole and Keith have still been able to effortlessly own the red carpet from time to time, and in 2016, the couple ran it uncontested.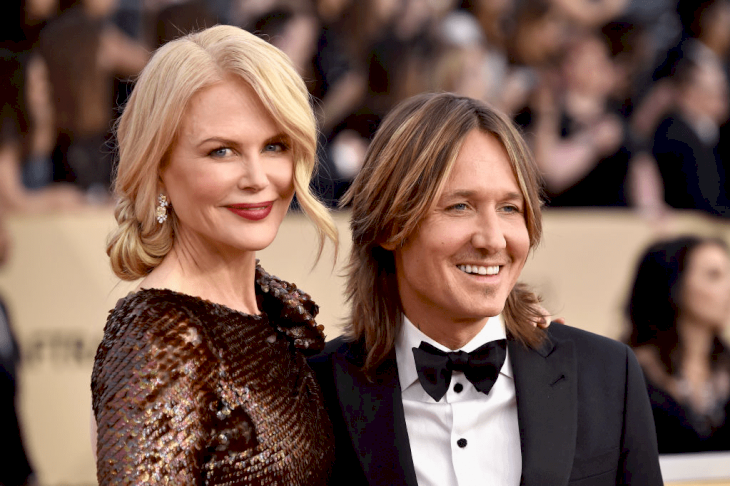 What Nicole Kidman & Keith Urban Wore In 2016
Like we said, scene-stealers, and that's truly putting things lightly. While Keith does well to complement the couple's perfect put together presence, it's Nicole that tests the waters and passes them in her provocative abstract sheer gown that makes the couple the most gorgeous one to look at that year--and maybe every other year for that fact.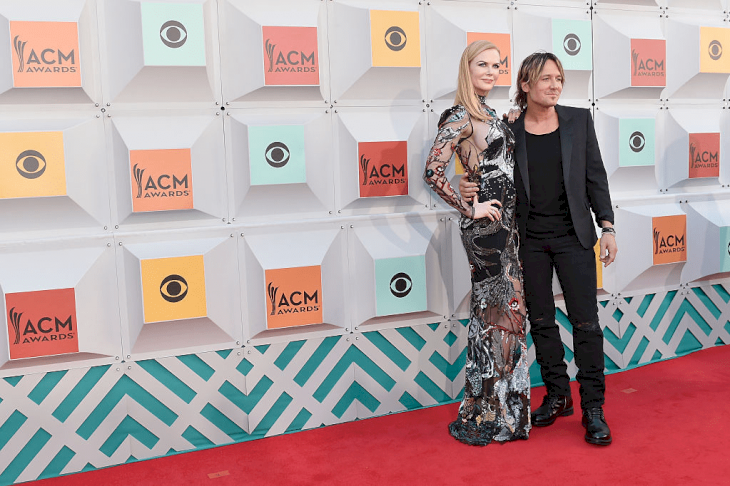 Shania Twain
Taking it back to something vintage, no one ran the ACMA red carpets of the 90s and early 2000 with sheer audacity and confidence like Shania Twain did. With several elegant and daring looks to her extensive style catalog, there's just one year in particular where she shook up the ACMA's when the 1999 awards came to town.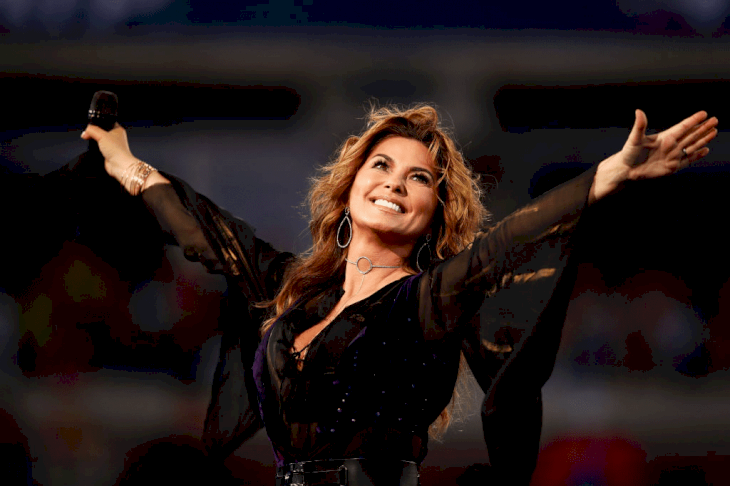 What Shania Worse In 1999
This look is chic and retro now, but back then, it was a stunning and contemporary classic that allowed the 'That Don't Impress Me Much' to stand out even more than her looks and pure presence did. Twain's sultry leopard was also reminiscent of her music video to the aforementioned song, bringing the entire look to a full fashion circle.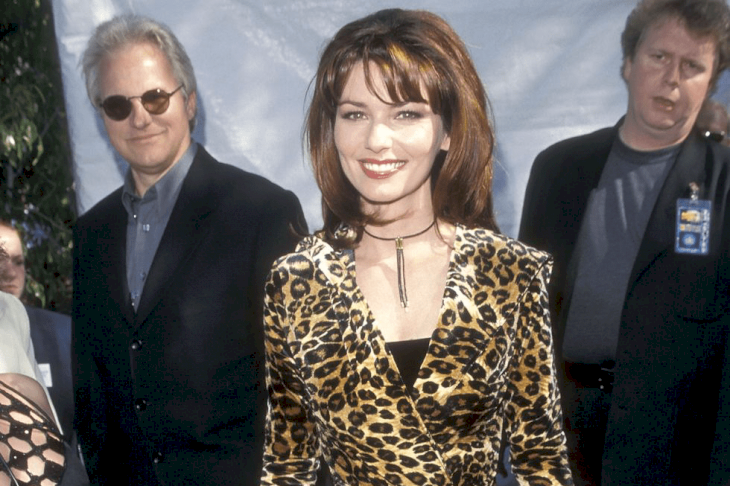 Kacey Musgraves
Few songstresses have taken the world by storm in the same vain that Kacey Musgraves has over the last couple of years. With the voice of an angel and the songwriting talent that comes once in a generation, Kacey is a must-watch for this era of music, no matter what your preference. But, why she's mentioned here has nothing to do with her talent, but more to do with how she attended the 2019 ceremony and still stood out ahead of several red carpet veterans around her.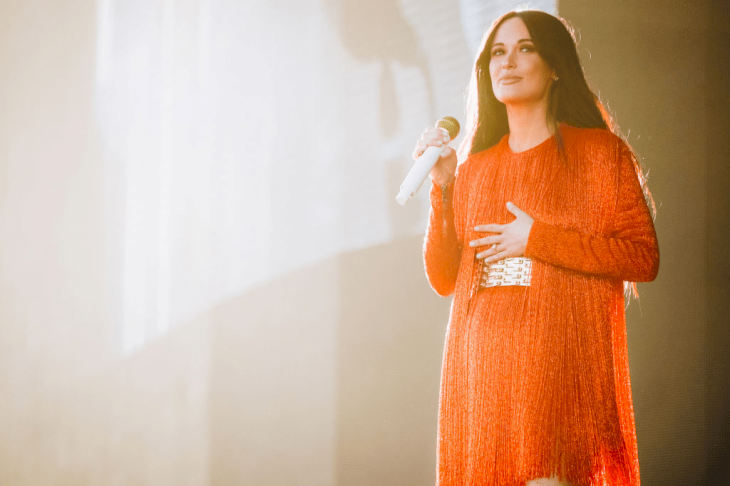 What Kacey Wore In 2019
Kacey took a page out of her own page and decided to step up in a two-piece look that expressed all of her individuality. Musgraves arrived in this sensual and stunning sky blue and pink suit that hand nothing underneath it yet still worked wonders. This look capped off a victorious year with a killer dress that every ACMA fashion pundit still talks about.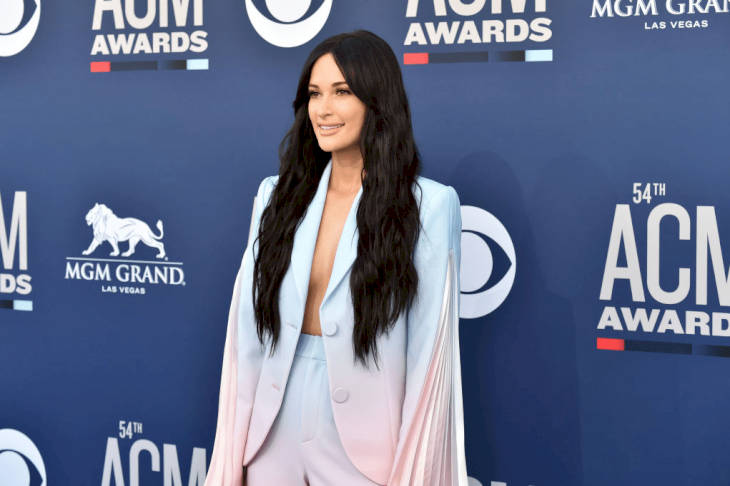 Maren Morris
The gorgeous multi-hyphenate superstar is also another figure that has stolen the scene more times than she can count whenever she's stepped on stage for thousands of adoring fans. While she has the titles of singer, songwriter, and record producer, at the 2019 ACMA's she had every right to add fashion head to her prestigious name.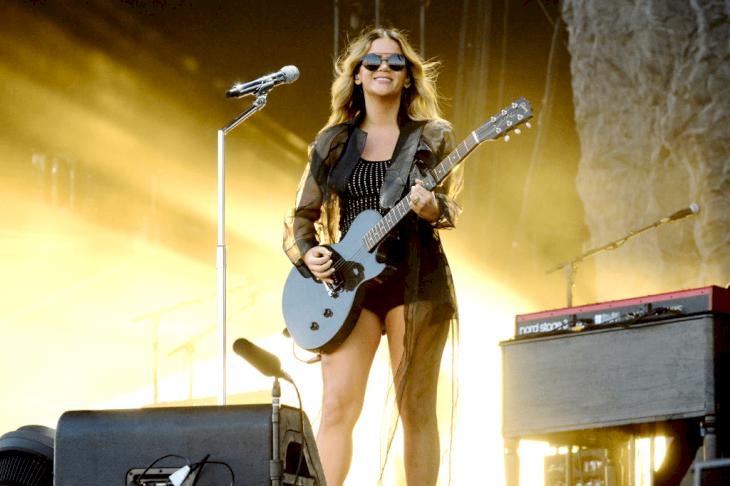 What Maren Wore In 2019
2019 came with spoils for the artist as she added chart-toppers and #1's to her impressive résumé that has only continued to sparkle ever since. But, fans fell in love with her, even more, when she chose this mini maxi train dress ensemble that is a marvel thanks to the manner in which Morris put it all perfectly together.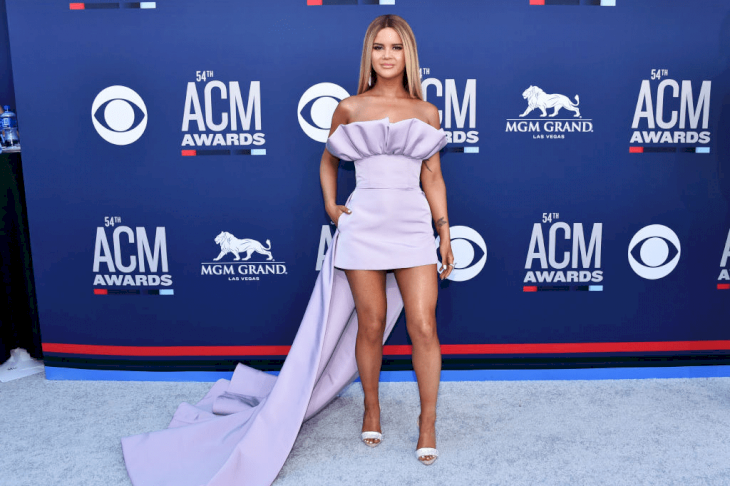 Kelsea Ballerini
The country-pop star Kelsea Ballerini has been a growing sensation since she burst through the seams in 2015 with chart-topping hits. The beauty was well renowned for her sensational and appealing pop-infused country style. But, it was Kelsea's style at the 2016 awards that truly caught the eyes when she had already caught hearts with her musical gifts.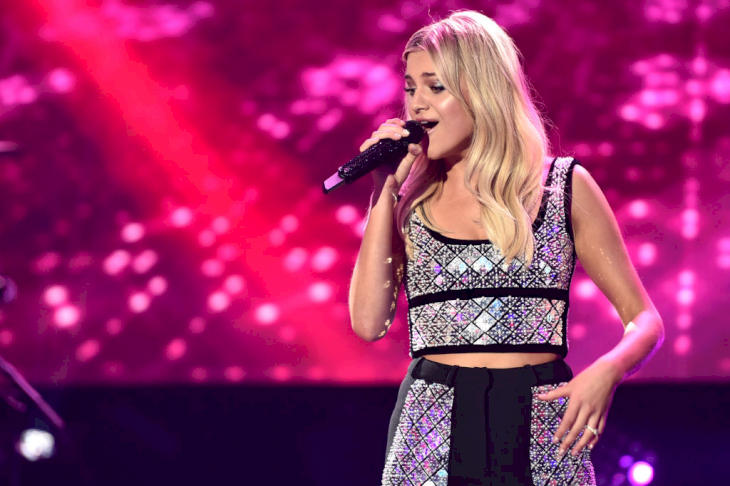 What Kelsea Wore In 2016
At the 2016 ACMA gathering, Kelsea stepped in front of flickering cameras and instantly became a fashion hit with the same intensity that she became a radio hit with. Glowing in a memorable and perfectly purple ball gown that had viewers everywhere gawking at her gorgeous ensemble.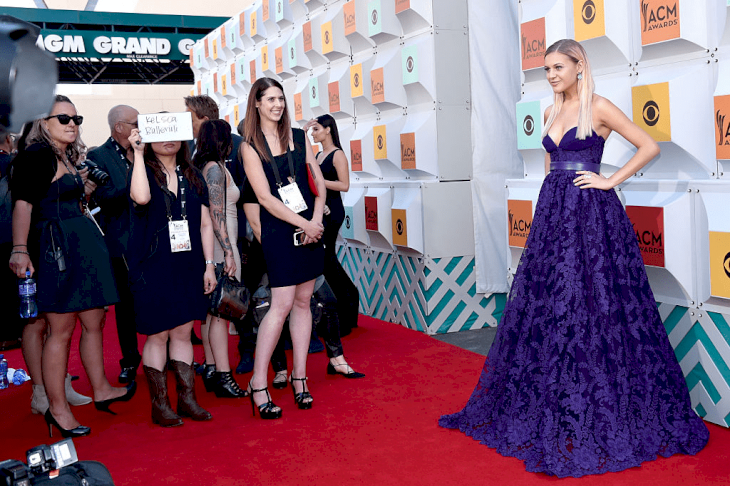 Reese Witherspoon In 2011
The always delightful Reese Witherspoon is welcomed on any red carpet because of just how refreshing and radiant she tends to be in any situation. Known more for her award-winning acting, killer producing skills, and her down-right cuteness, it's her fashion sense too that deserves equal limelight, especially considering how she looked back at the 2011 ACMA's.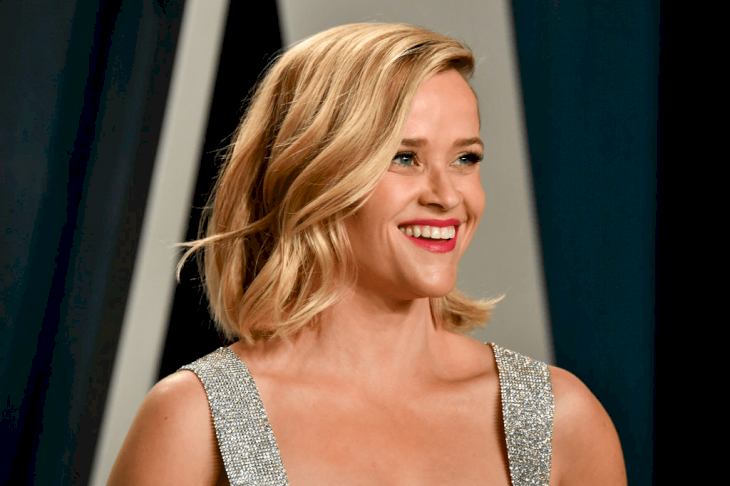 What Reese Wore In 2011
Reese Witherspoon is always ravishing whether she's in front of photo cameras or film cams. So, it was no surprise at all when she wore a little black number matched with fitting black hells as she looks as delightful as ever in a dark dress that seems to be a trusted trend (see Kelly Clarkson) at this award show.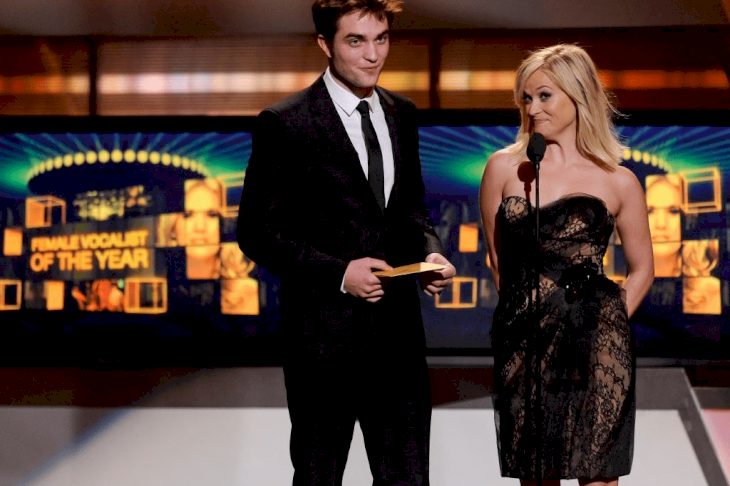 LeAnn Rimes
Taking it back a couple of years, it's always a good thing when LeAnn Rimes is thrown in the mix. The singer/songwriter and part-time actress/author has always been a gem of the country red carpet, as the photogenic looks and her infectious smile create quite the memorable images that don't leave the mind quite easily. So, it makes complete sense that a look from 2002 is engrained in our psyche withing the style quarters of course.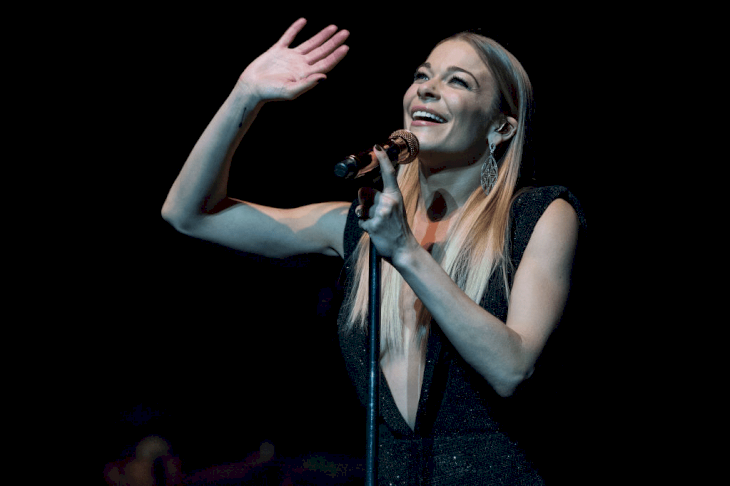 What LeAnn Wore In 2002
In the year 2002, LeaAnne showed up and became a fashion icon within a matter of seconds. Cameras flickered for her and her alone when she made her red carpet appearance in an appealing and sleeveless tangerine dress that many haven't forgotten nearly 2 decades later.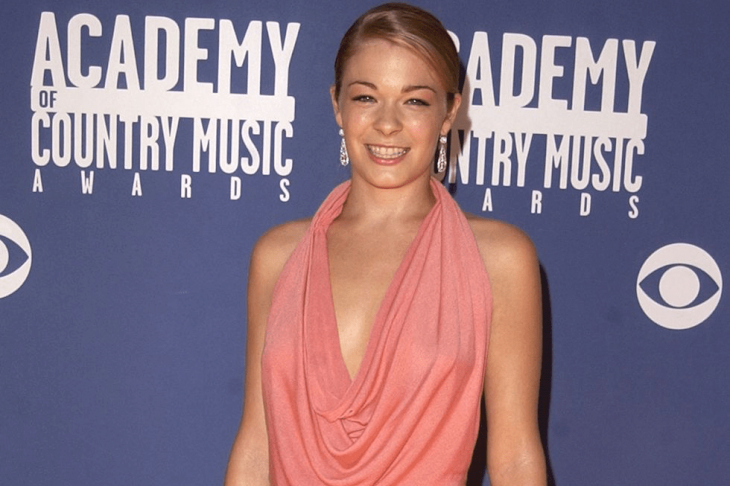 Martina McBride
The soprano singing star Martina McBride has always been a marvel whenever she's stepped up on stage. Known for her vocal prowess primarily, it was in 2015 that she was also praised for how fantastic and fashionable she looked in black and gold that year.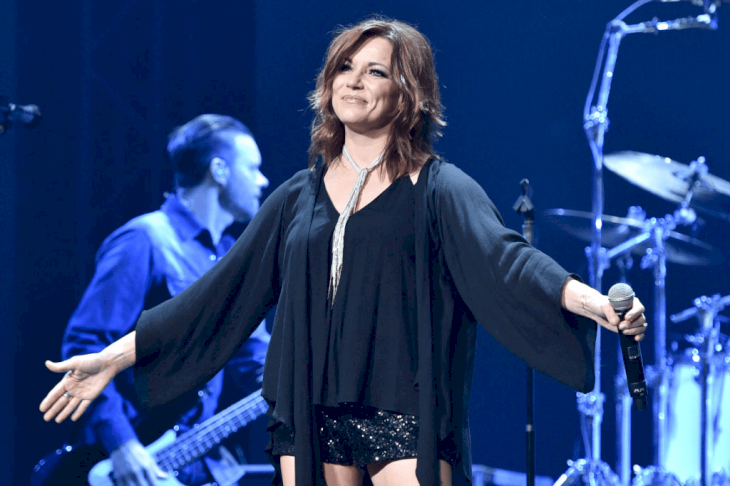 What Martina Wore In 2015
The Nashville native rocked up to the 2015 ACMA's in a black dress accented by a gorgeous gold belt that tied the entire look together. With a little slit running down the left leg, the dress had the right balance of style and risk that Martina pulled off with ease, the same way she does with high notes.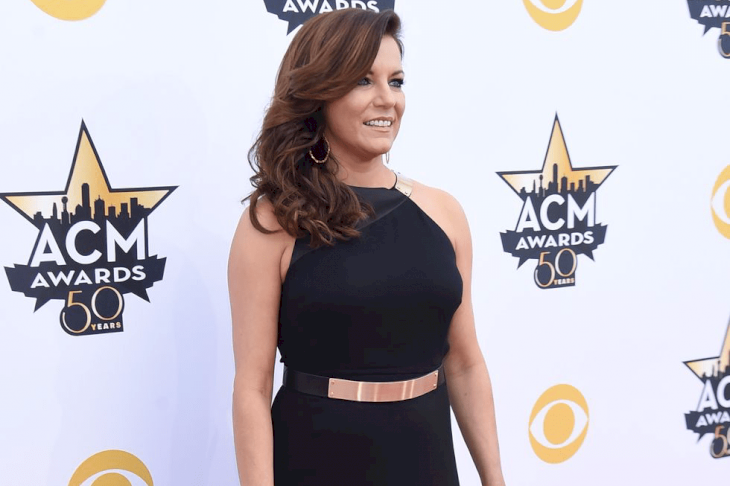 Lindsey Vonn
Though not a country singer or even a country music-affiliate, Lindsey Vonn showed up to the awards in 2018 anyway, and to saw that she snatched everyone's attention is a serious understatement. But, when you see her sunny dress, you too wouldn't argue that everything revolved around her that day.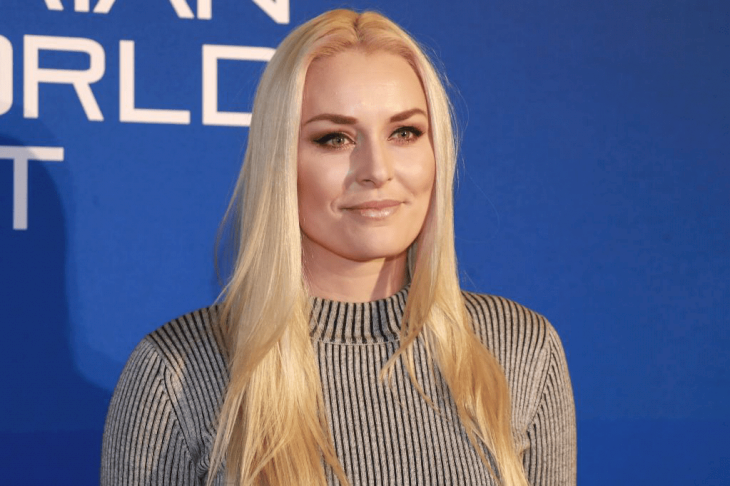 What Lindsey Wore In 2018
Vonn was as bright as the sun as she waltzed onto the red carpet that year, and there was absolutely no dimming her. This yellow little number made her stand out in a way no one else could, and her radiant presence only complemented that stunning dress that is simply unforgettable.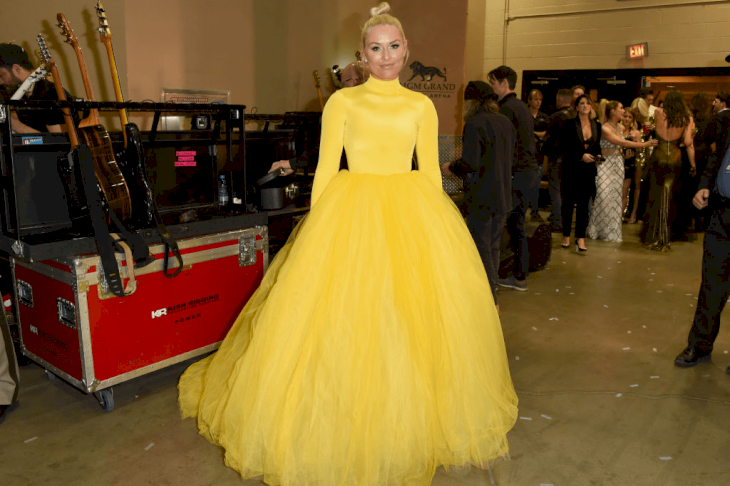 Jennifer Nettles
The 'Who Says You Can't Go Home' is always a stunner to look at on any other given day and occasion, so to pick out her most outstanding look is quite the task, luckily, however, we looking at ACAMA looks, which narrows down to a pretty compelling list.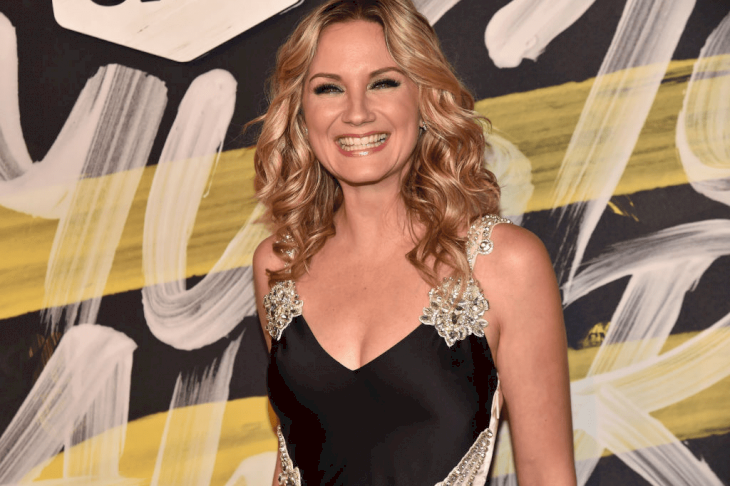 What Jennifer Wore In 2018
In 2018 she showed her phenomenal sense of style in the sequence red velvet dress that hugged her incredible figure in the perfect possible way. Jennifer was a pure unadulterated gem in this incredible dress that made a gorgeous songstress even more stunning.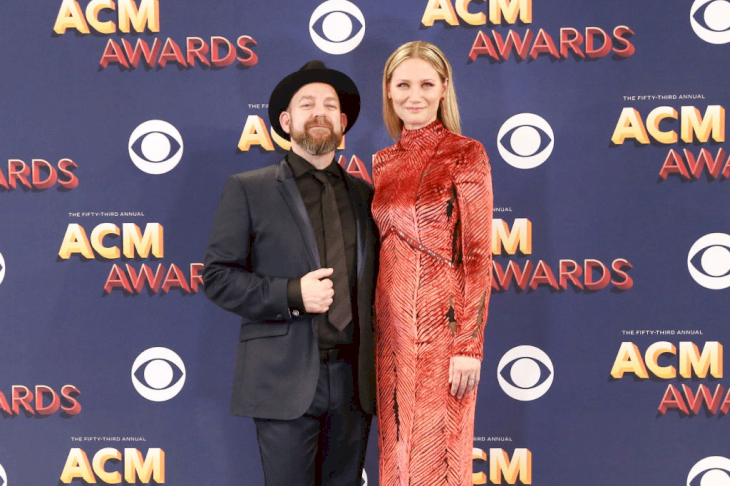 Thomas Rhett and Lauren Akins
One of the most aesthetically pleasing couples in the country music universe is that made up of Thomas Rhett and Lauren Akin who are always beautiful to look at. But, when they rocked up to the 2018 awards, they were as irresistible as ever.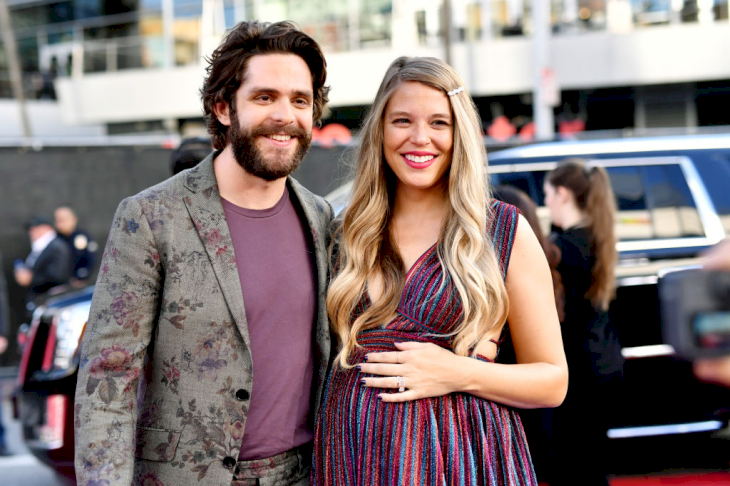 What They Worse In 2018
Lauren is a style icon in her own right, and even without her bo Thomas at her stylish side, she would've swept up the red carpet with her sparkling sky blue ensemble. Thomas was about as dapper as you can be in this tailored dark olive suit that he put together so perfectly.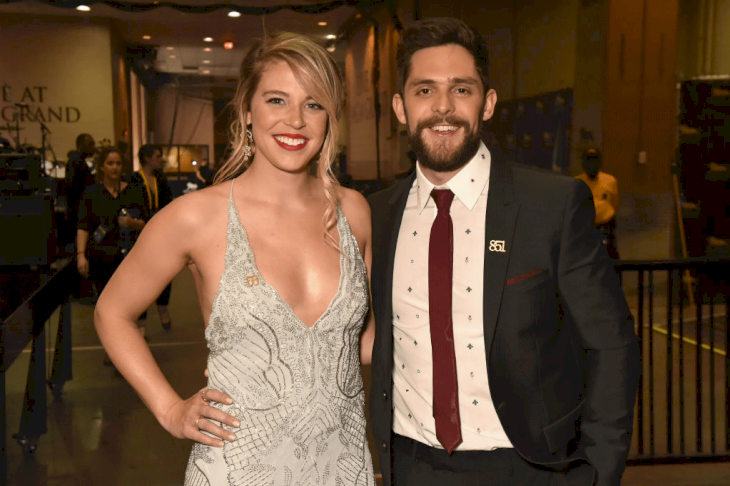 Jason Aldean and Brittany Kerr
Another competitor for country music's greatest couple comes in the flawless form of Jason Aldean and Brittany Kerr. They're always refreshing and fashionable on their own, but together, particularly in the year 2016, they were a knockout like no other couple.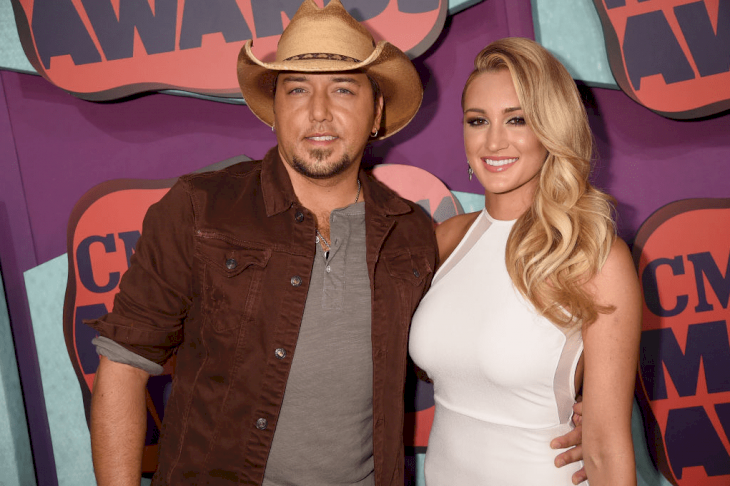 What They Worse In 2018
It seems as though the lucky charm for women on the ACMA's is wearing color as every woman who comes in more expressive and bright knocks it out of the park. Brittany was no different at all in this maxi look dress accented with pink, black, and violet that carried the entire couple's look in 2018.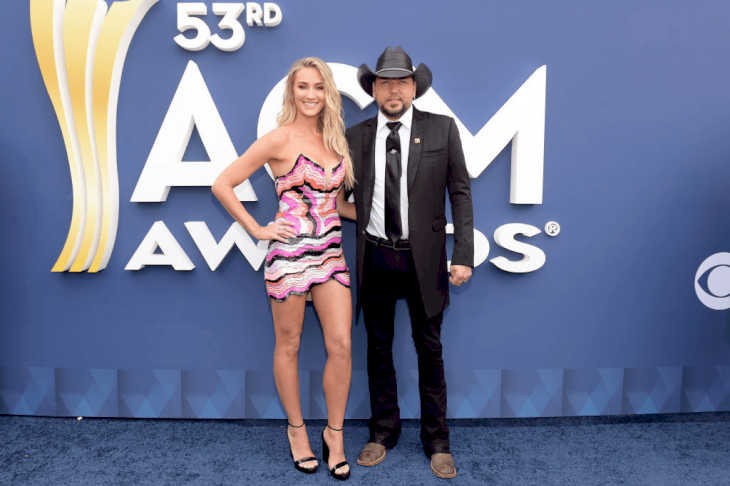 Chris & Morgane Stapleton
Style is never the first thing you think about when it comes to the Stapleton's but you can never take away the fact the couple manages to look and be interesting. In 2017, the couple came through incredibly moody, and that has nothing to do with their actual mood on the day.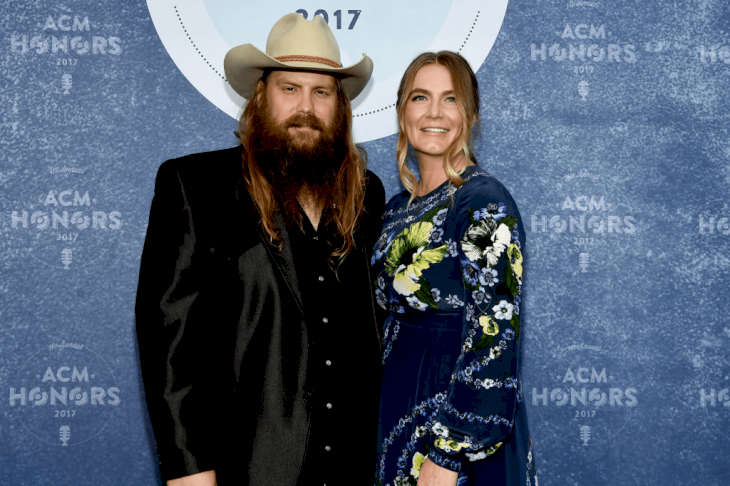 What They Wore In 2017
This is how they looked on the carpet that year--in a somehow understated yet loud dark look that cameras couldn't get enough of. Both matched better than any other couple that has walked the red carpet ever before, and that's quite the inarguable statement considering how they pulled it off.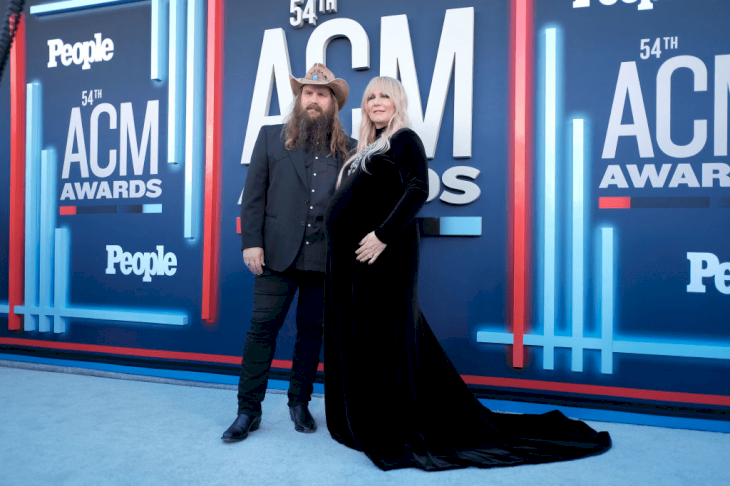 Savannah Chrisley
The blond bombshell has been a young sensation for some time now, and she's since been a bright spark in the country music scene and hasn't stopped sparkling at all. However, her most daring look in 2017 wasn't bright at all, but she still managed to stand out for her incredible style choice.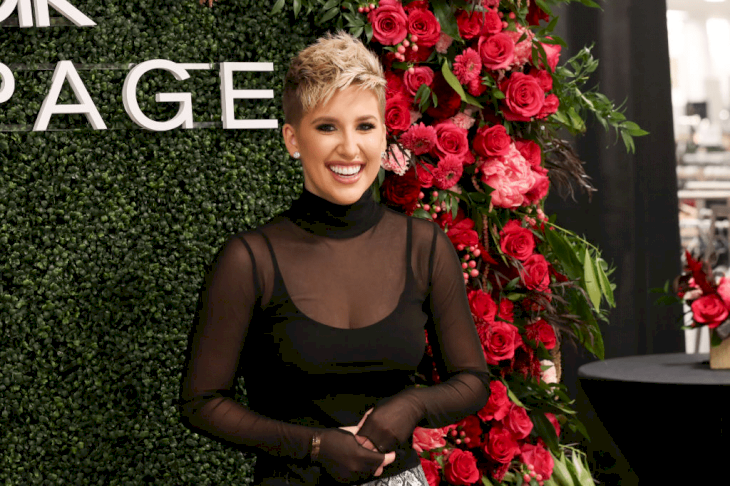 What Savannah Wore In 2017
Savannah came through and stole cameras in her sheer black gown that was about as stellar as Savannah is in all aspects. The long drape simply sold this dress, but Savannah was able to make it tastefully audacious when showing her busty side that completed the bombshell's look.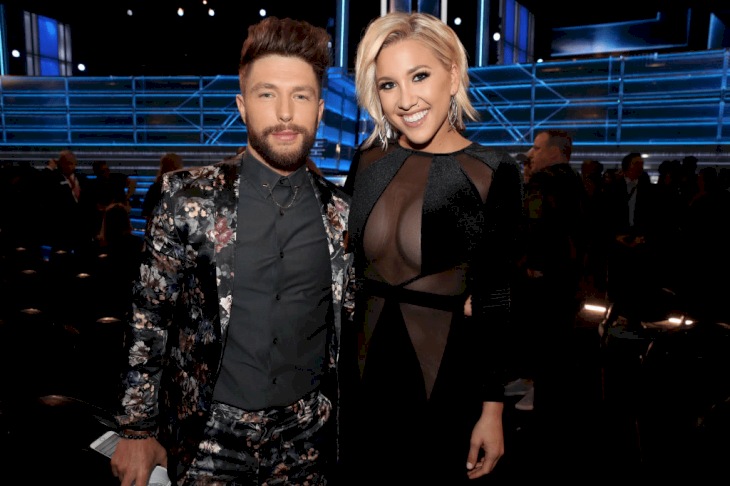 These were some of the boldest and the significantly more stylish looks that have come to ACMA's through time. Which one of these do you think is the most daring in your opinion? Which ones do you think still hold up all these years later?