25 Little-Known Facts About Sam Heughan
Sam Heughan became a worldwide sensation when he graced our TV screens on the beloved show Outlander. But, who is the man behind the charming character of Jamie? Dive into the article as we uncover some interesting facts about the handsome Scottish actor.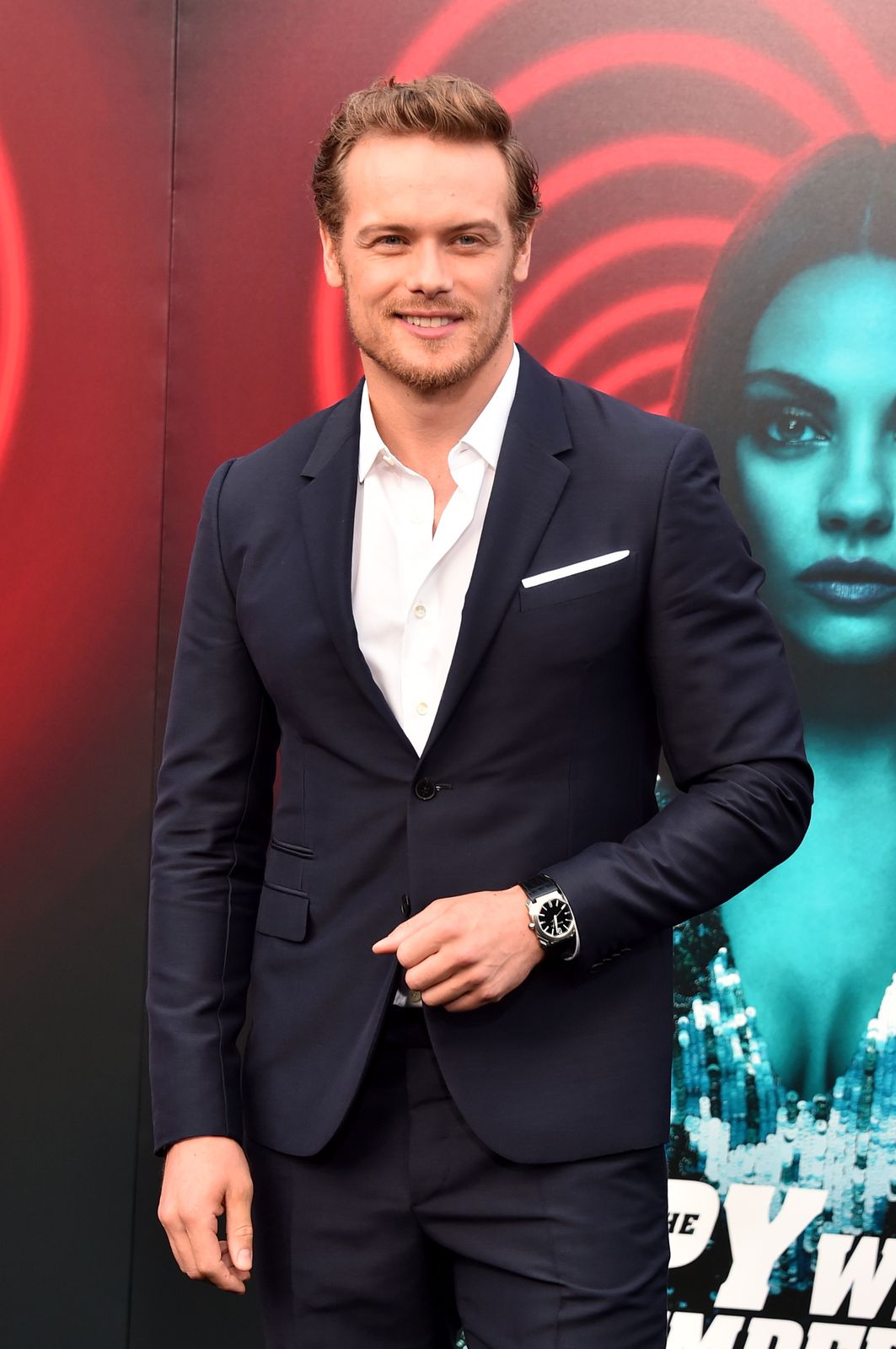 ---
25. HE WAS THE FIRST OUTLANDER CAST MEMBER
Outlander producers were convinced that finding Jamie would be a difficult task; they even assumed that Claire would be the first character to be cast. Little did they know that it would be the complete opposite. Sam submitted his audition tape for the role and impressed the showrunners right away. Producer of the show Maril Davis revealed:
 "I said to [show-runner] Ron [Moore] that there's no way we're going to find Jamie," Davis laughs. "We call Jamie 'the King of Men' in the writers' room. So it's strange that we found him so quickly."
---
24. HE WASN'T PLANNING ON TV ACTING CAREER
The beginning of Sam's acting career started at the Youth Theatre in Edinburgh as a teenager. He was working as an usher and every now and then, he was asked to join the plays as a background prop. He then developed an interest in actually acting in one of the plays.
---
As he became more invested in his career as a thespian, he never considered working on television and film. He intended to play a variety of different characters and grow into a well-respected stage actor. In his early career, he starred in a play called Outlying Islands.
The theatre show took place in Edinburgh before Heugh moved on to London's Royal Court Theatre. The actor's passion for theatre translated with the audiences as he was even nominated for a Laurence Olivier Award. Sam has expressed that he would like to go back to acting on stage one day.
---
23. HE MIGHT BE THE NEXT JAMES BOND
With Daniel Craig ending his term as 007, the people have called for Heughan to take over the reins as the iconic action figure. In a poll conducted by RadioTimes.com, votes for the Scottish actor surpassed Tom Hardy, Henry Cavill, and Idris Elba.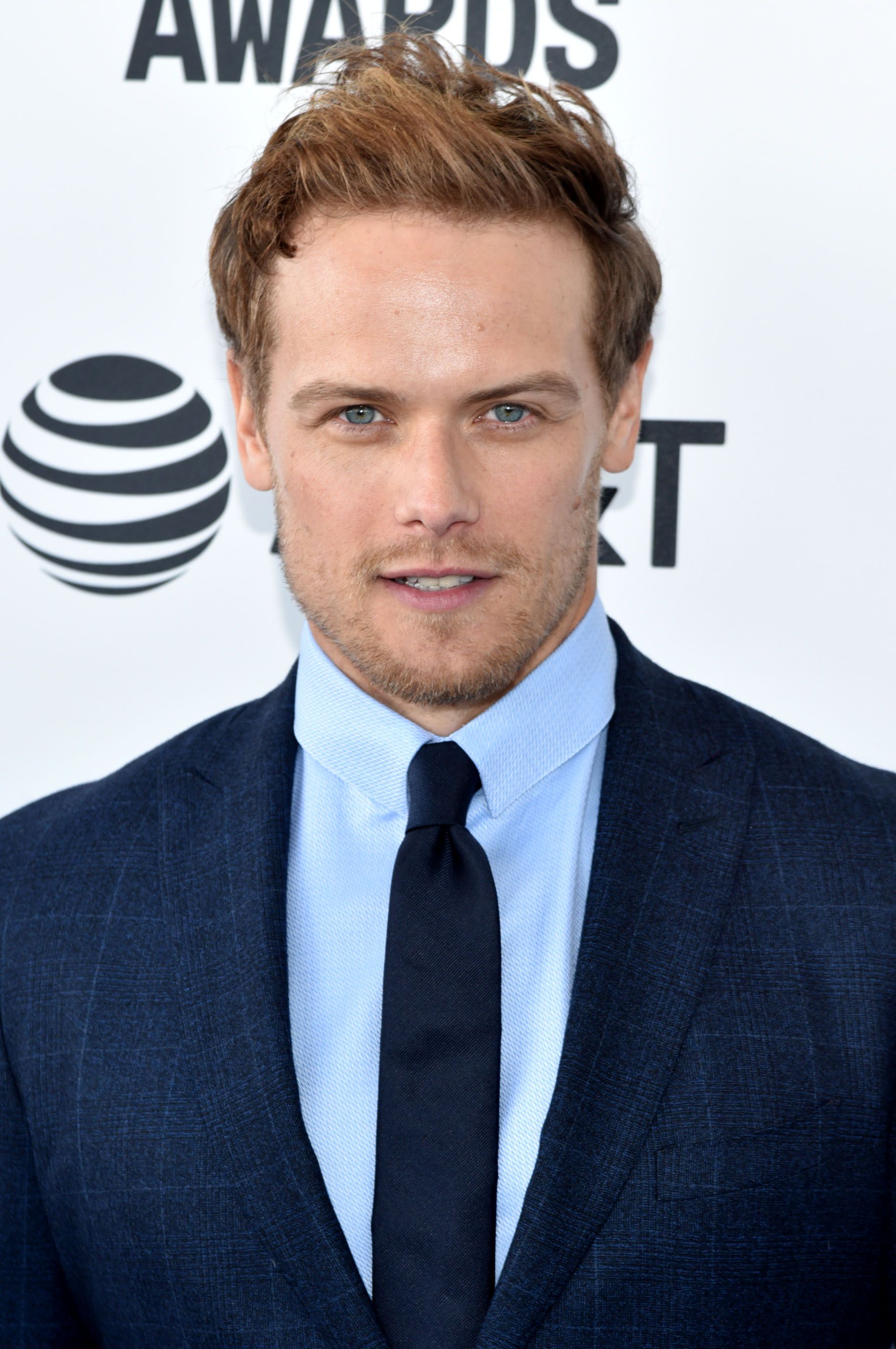 ---
The poll was inspired by a revelation that the actor had previously auditioned for the role back in 2005. Unfortunately, he lost out on the iconic opportunity as it was given to Craig. How ironic would it be if Sam ends up snatching the role after 15 years? We would definitely watch it. 
---
22. HE RECEIVED AN HONORARY DOCTORATE FROM A SCOTTISH UNIVERSITY
In 2019, the actor was awarded an honorary doctorate from the University of Stirling for his contributions to the film industry as well as his outstanding charity work. Heughan received his doctorate dressed in his kilt and shared the milestone on his Instagram and captioned it:
"Thank you to all the staff and students for letting me share their special day and for making me feel so welcome! Deeply felt gratitude for this wonderful honour.x"
---
21. HE'S COLLABORATING ON SOME INTERESTING PROJECTS WITH GRAHAM MCTAVISH
The Outlander castmates have put their heads together to create some creative content surrounding Scottish history and heritage. The pair started off with their podcast called Clan Lands where they discuss the culture and landscape of Scotland. 
---
The podcast has since evolved into another venture, the Outlander duo is embarking on a journey of exploring their heritage through their very own television show called Men in Kilts: A Roadtrip with Sam and Graham. The show is a travel docuseries that will follow the stars in their quest as they visit historical sites countrywide. 
---
If you thought that was it, the stars also wrote a book about their experience on the show. Clan Lands: Whiskey, Warfare, and a Scottish Adventure like no other features all the details about their adventures while they were shooting the Men in Kilts series. 
---
20. HE WANTED TO JOIN THE CAST OF GAME OF THRONES
Believe it or not, Sam Heughan had his eye on Game of Thrones before he landed his role on Outlander. According to an interview with Vulture, the star auditioned for the hit show 7 times and almost snagged a few popular roles such as Renly Baratheon. Heughan revealed:
"I auditioned for Renly, Loras, some of the members of the Night's Watch. And I'd always get so close!" Heughan said. "I'd be like, "Guys, just give me a sword!" Everyone was going in for those parts."
---
19. HE LAUNCHED A WHISKEY BRAND
It turns out the actor has a knack for turning his passions into a business. In 2019, the star launched his own whiskey brand  The Sassenach. Outlander fans may recognize the word as Jamie sometimes refers to Claire as a Sassenach; it means someone of English origin. Heughan shared that he's always loved the alcoholic beverage.
"From day 1 of the project, I wanted to make it….I'm so so proud of every part of it."
---
18. HE IS THE GLOBAL AMBASSADOR OF A CLOTHING LINE
You can add being model to his resume as Sam is definitely hot property. The actor serves as a brand ambassador to a limited edition clothing line. He was an active participant in designing the pieces in an exclusive collaboration with the UK's Barbour. Together they created an Autumn/Winter collection that was released in 2018.
---
17. HE WAS BATMAN IN A LIVE SHOW
The Scots actor was part of a live production of Batman. Heughan describes it as one of the most enjoyable experiences he's had in his career. The theatrical adaptation of the superhero action story gave the actor an opportunity to tour the world; the play was performed in the Staple Center in Los Angeles and the O2 in London. 
---
16. HIS BEST CAREER ADVICE 
Since he has a blossoming career and success is in the palm of his, why not get some career advice from one of TV's best leading men. The actor says that the most useful advice he's ever received in his acting career is to always say yes:
"Being open to everything for sure, you know anything can happen certainly in this career."
---
15. HE HAS CELEBRITY FANS 
It seems no one is immune to Sam Heughan's charm, one of his biggest fans is Tom Hanks's wife Rita Wilson. Heughan and Wilson made an appearance on The Late Late Show with James Corden where she shared that during a girls trip with her friends, they binged on Outlander episodes and couldn't get enough of the hunk. 
---
Among other celebrity fans, beloved actress Andie Macdowell is said to be a huge fan of the show. In an Instagram Live Q and A with Caitriona Balfe, the Outlander star revealed that Andie is practically in love with Sam. We don't blame her, who can resist the smoldering Scot.
---
14. HE'S STARRED ALONGSIDE MILA KUNIS AND VIN DIESEL
Sam recently starred in an action film with Hollywood elites Mila Kunis in The Spy Who Dumped Me and Vin Diesel in Bloodshot. His role in Bloodshot is a vast contrast to his usual heroic characters because he plays the villain. When asked if he was nervous about doing fight scenes with Vin Diesel, the actor joked:
"Yeah, I was very nervous. Punching Vin in the face would be a really bad thing to do because he would probably punch me back."
---
13. HE IS A NATURAL BLONDE
The actor describes his hair color as a "dirty blonde." The character of Jamie requires him to dye his hair bright red as often as every two episodes so as to maintain it's sheen. However, he did reveal that he misses being a blonde look.
"I wish I had blond [hair] again. Everything goes with blond. You can wear it with any color, and it's great."
---
12. HIS FIRST CELEBRITY CRUSH WAS THE VIKINGS STAR
The Vikings is a show that's garnered a huge fandom since it aired in 2013 and Sam seems to be a part of that fandom. In an exclusive interview with Entertainment Weekly, the star shared that he has a crush on The Vikings leading lady, Katheryn Winnick.
---
11. HE IS CURRENTLY SINGLE 
This might come as a surprise to fans seeing as though he is an eligible bachelor but the Outlander star is single. The actor revealed that his job demands a lot of his time and it has affected his love life because he doesn't get the opportunity to cultivate a relationship.
"Certainly, relationships are hard when you're working in Scotland 10 months a year. I travel a lot and any downtime I have, I'm trying to do other projects, so very much, my career comes first. Maybe I will find someone eventually."
---
Sorry to disappoint anyone who has been getting their hopes up about falling in love with Sam. His focus right now is mainly on his career and building his empire. However, he is open to a relationship, it is just not a priority at this moment. 
" I am sure at some point, I will get knocked off my feet, then I'm screwed (laughs)."
---
10. HE SPENDS HOURS TRANSFORMING INTO JAMIE
Acting is not only about the portrayal of the character but also the appearance of the character. For Jamie Fraser, Sam used to spend 4 hours in make-up to create the scars on his back, after some practice, it now takes 2 hours to put it on and 1 hour 45 minutes to take it off. Sometimes acting requires you to have a whole lot of patience! 
"The back scars alone are a lot of prosthetic work; it's a long process, three hours of rubber prosthetic latex, applied to the body and painted, " the actor revealed.
---
9. HE KNEW HIS ON-SCREEN SISTER LONG BEFORE OUTLANDER
Sam and Laura Donelly who plays Jenny have a bit of history together. Not the romantic kind but they appeared in a film together Heart of Lightness, unfortunately, the film was only screened in Norway so some of us have missed out on seeing it. Apart from sharing the same screen, the two also attended the same drama school.
---
8. HE WOULD LOVE TO SHAVE HIS HEAD
We're not sure we can imagine a world with a bald Jamie but the actor revealed that if he was asked to shave his head, he would be keen to do it. The character of Jamie has iconic red tresses and we are doubtful that fans would respond well to a hairless Jamie.
---
7. HE'S A PROFESSIONAL FENCER
The Outlander star is a man with many talents; Sam is a licensed fencer. In fact, he's also qualified to teach fencing. When asked whether the skill helped him perform the sword fighting scenes in the show, he said it didn't help at all which may come as a surprise to those who don't know much about fencing. 
"it's a completely different kind of sword fighting. We dual...  It's very difficult. I had to train a lot, had to go to the gym a lot as well, so it's been great fun, it's been a real adventure."
---
6. HIS PARENTS NAMED HIM AFTER A LORD OF THE RINGS CHARACTER
It turns out, Sam's parents were huge fans of Lord Of the Rings and his father decided to name him Samwise; after the hobbit of the Shire in the franchise. His folks took it a step further when they decided to name his brother Cirdan - after the elf that helps builds the boats for the elves to travel to Middle Earth.
---
5. HE IS A PHILANTHROPIST 
Sam is passionate about helping people. His humanitarian activities include supporting the Bloodwise and in 2016, he was made the Scottish president of the organization. The actor also raises funds for charity through the My Peak Challenge Campaign; a global initiative he founded. The campaign encourages people to pursue their fitness goals.
"Inspired by the stories of those affected by blood cancer, we wanted to honour them in our challenges..So many heart warming stories of individual's enthusiasm and determination to conquer their chosen 'Peaks'."
---
In a collaboration with Fight Camp Glasgow and Bear Strength Clothing, over £21,000 was raised for Leukaemia and Lymphoma Research in 2015. When he participated in My Peak Challenge, Heughan completed the Los Angeles marathon in 3 hours 36 minutes. 
---
4. HE AND CAITRIONA BALFE ARE GOOD FRIENDS
After being co-stars for 6 years, the actors have built a good friendship. In fact, Sam considers Caitriona to be family. When they're not shooting the show, the two keep in contact and Heughan shared that they know each other very well. 
"She's like my sister and tells me exactly what I'm doing wrong, and I need to know these things!"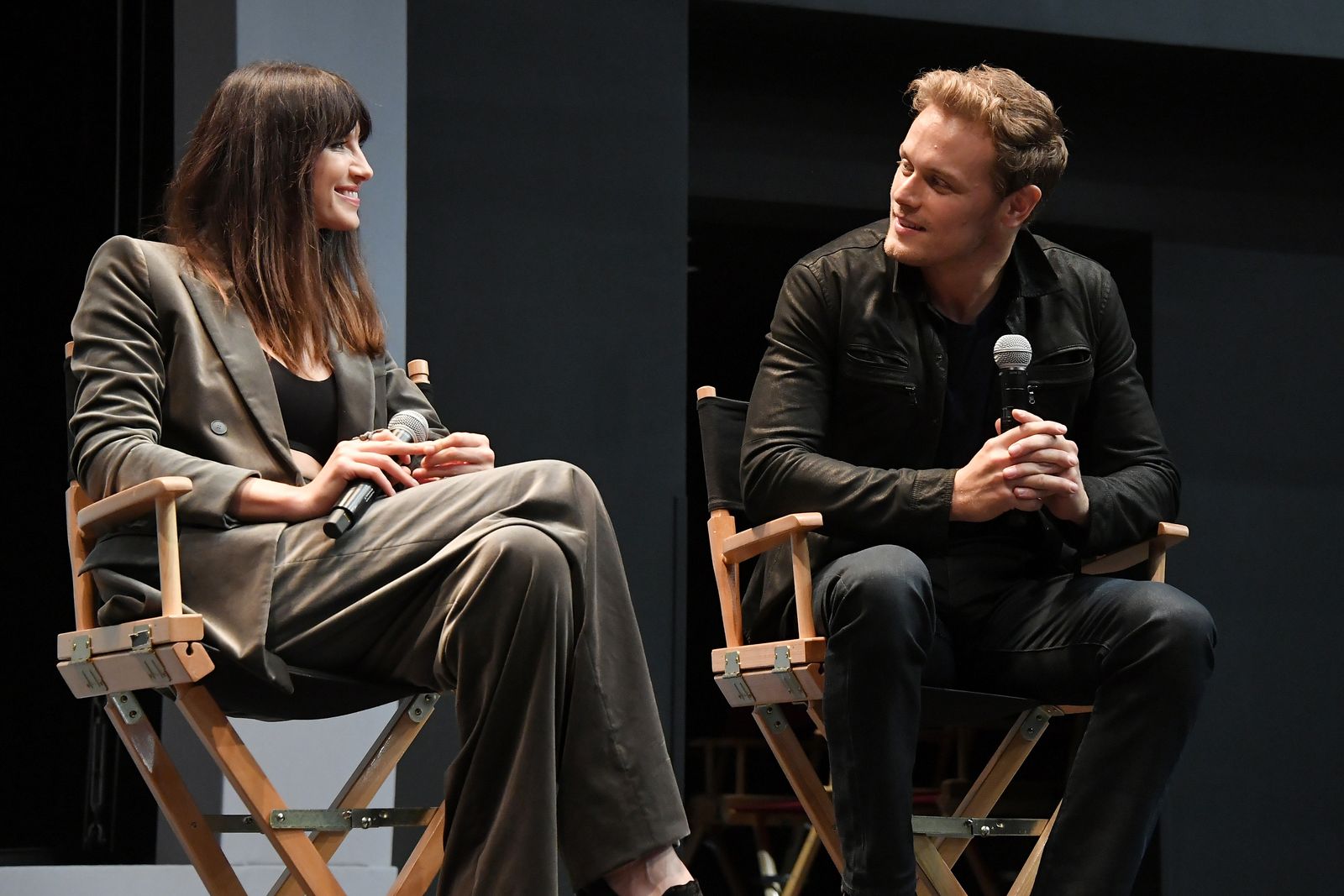 ---
3. HE IS AN EXECUTIVE PRODUCER OF OUTLANDER
Sam and Caitriona became executive producers of the show in season 5 and will be producing season 6. The Outlander duo has taken their new jobs very seriously, Sam has noted that it is quite a challenging task but he appreciated the opportunity of being involved behind-the-scenes.
"We both got the credit and we're more involved in production meetings and give more input. We've learned a lot."