Famous Hollywood Celebs And Their First R-Rated Movies
If you're under 17, there's one simple rule which shuts the theater doors on your face—you cannot watch one without an adult! If you ask why, well, these movies fall straight under the—"R-Rated" category! However, there's no restriction about acting in them. But did you know that the most-celebrated stars we know have starred in some of these adult movies? Continue reading to know more about the first R-rated movies of some of the celebs we love...!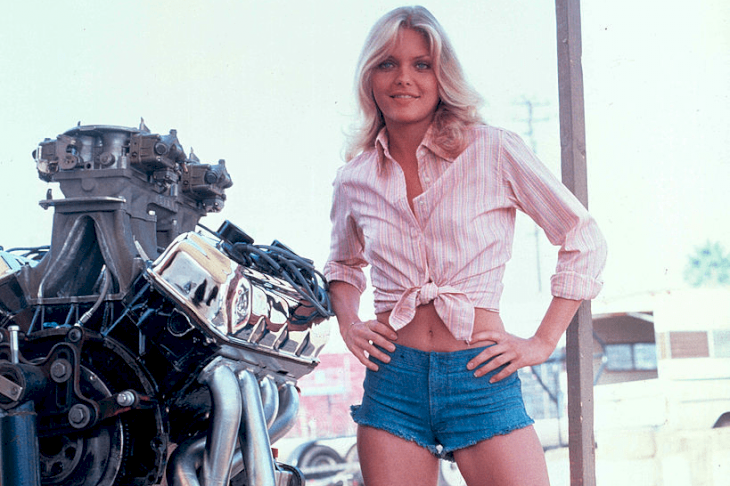 Matthew McConaughey—Dazed and Confused (1993)
McConaughey was an unknown face who was plucked from nowhere by Director Richard Linklater. The Interstellar actor eventually bagged his first R-rated role in the coming-of-age comedy, Dazed and Confused. The 1993 release also includes a huge ensemble of Tinseltown's A-listers like Ben Affleck, Cole Hauser, Parker Posey, Nicky Katt, and Adam Goldberg. The adult-comedy is about a bunch of '70s Texas teens during their last day of school.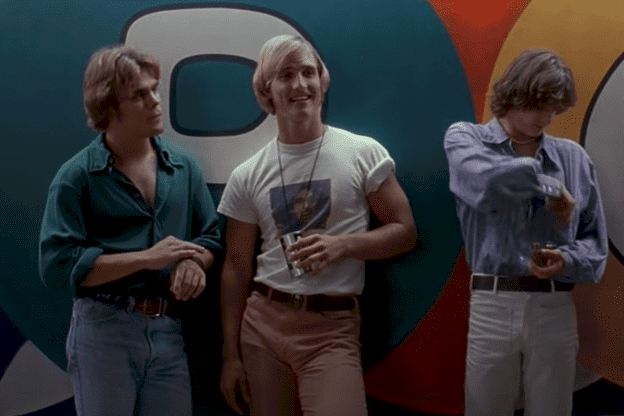 Eddie Murphy—48 Hrs. (1982)
Murphy was already a well-established star in the '80s. Moreover, the Beverly Hills Cop actor became a household name after he appeared on Saturday Night Live at the age of 19. Murphy leaped into the film with a bang-on performance in his first R-rated film, 48 Hrs. The 1982 blockbuster starred Nick Nolte and Murphy, who eventually team up as a cop-convict duo to track two other cop killers. Eddie was also nominated for a Golden Globe for his portrayal as the convict, Reggie Hammond.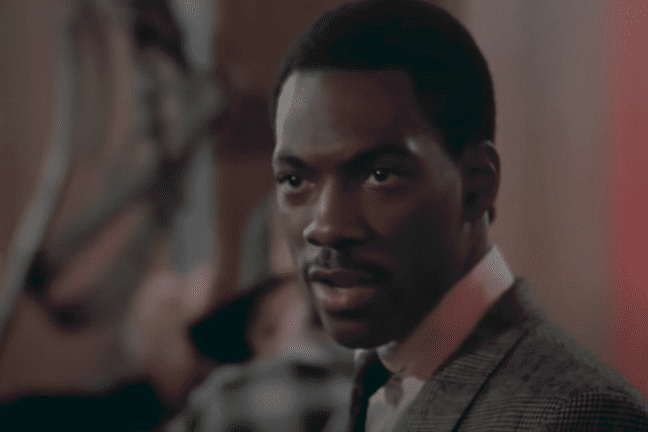 Ellen Page—Hard Candy (2005)
Juno fame Ellen Page's thriller-drama Hard Candy came out as a typical party for her. Page was just 18 when she was cast opposite Patrick Wilson. However, she looked years younger due to her short haircut. The R-rated script was directed by David Slade, which also marked his first feature film.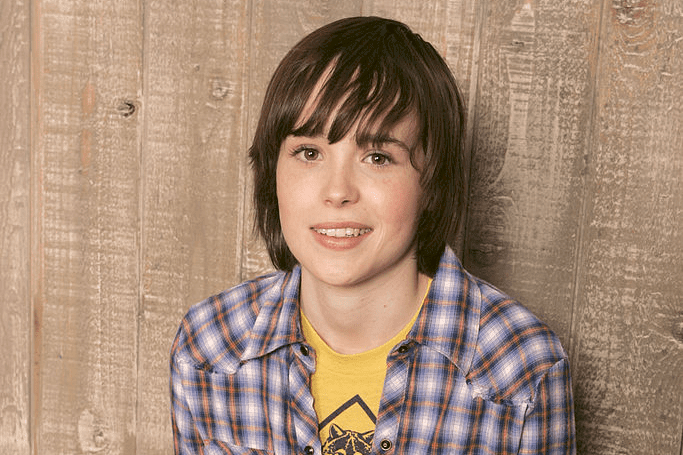 Nicolas Cage—Fast Times at Ridgemont High (1982)
Sean Penn wasn't the only star to make his R-rated debut in the 1982 classic teen comedy. Perhaps, Nicolas Cage marked his presence too, though he was barely in the film. However, the adult-comedy had Cage bring things on the screen the only way Nicolas Cage can. Guess Fast Times at Ridgemont High had enough elements to bake a hilarious rom-com recipe for the early '80s audience!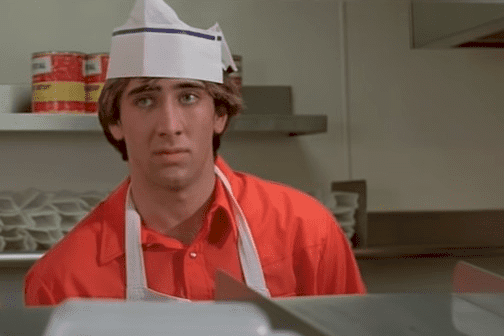 Jessica Alba—Idle Hands (1999)
Fantastic Four fame Jessica Alba was then a relatively unknown TV star who broke into the silver screen with a horror role in Idle Hands. Perhaps, it was something that most young and versatile actresses do at the beginning of their star-studded career. Alba stood out as Molly in the 1999 horror-comedy, which was her first R-rated film.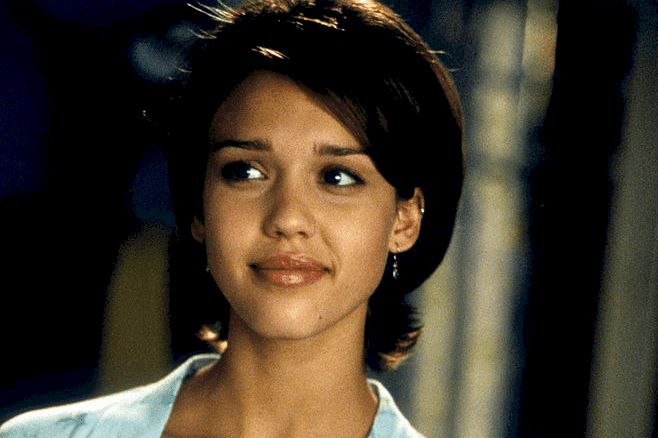 Scarlett Johansson—Just Cause (1995)
Before bagging her iconic role as Black Widow in Marvel's Avenger series, a 10-year-old Scarlett made her first R-rated debut in the 1995 thriller, Just Cause. She starred alongside veteran stars Sean Connery and Ed Harris in the crime-mystery that paved the way for two other R-rated genres, If Lucy Fell and Manny & Lo.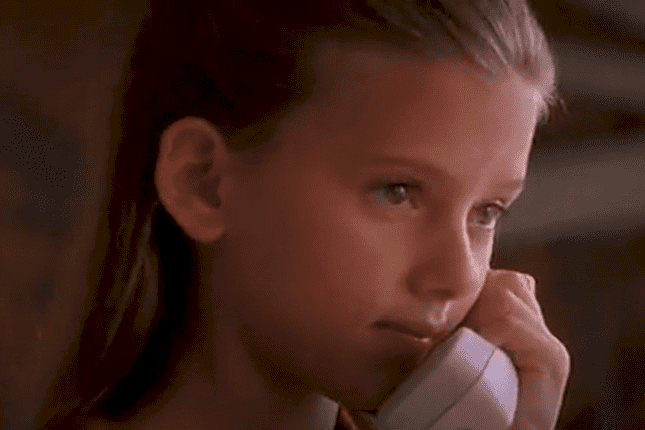 Michelle Pfeiffer—The Hollywood Knights (1980) 
American actress Michelle Pfeiffer was just 21 when she was roped in to star as a high schooler in the 1980 teen-comedy, The Hollywood Knights. The classic frat-house comedy was her first feature film that also had an "R" rating. The plot kicks off on a Halloween night where members of a drag racing club called "Hollywood Knights" learn that their favorite hangout in Beverly Hills is being demolished. How they save it forms the rest of the plot!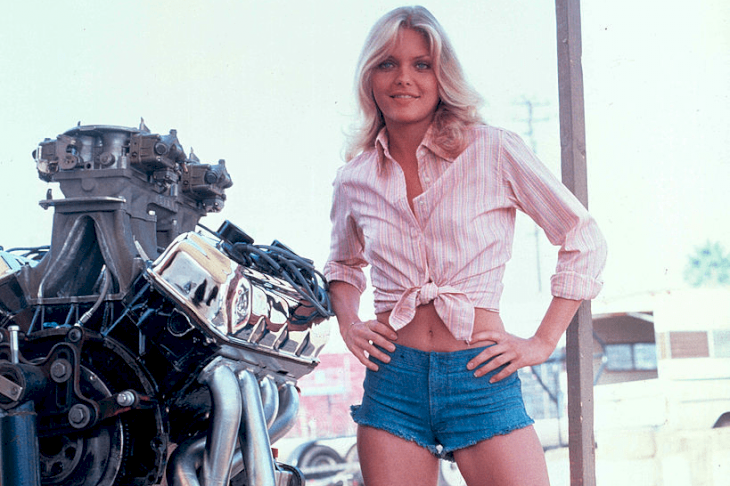 Edward Norton—Primal Fear (1996)
American actor Edward Norton's 1996 crime-thriller, Primal Fear, marked one of the best debuts in film history. The cult classic saw Norton don the role of an accused criminal with an identity disorder. Furthermore, it was also Norton's first R-rated release in the early '90s that went on to become a fan favorite owing to the unexpected twist in the climax.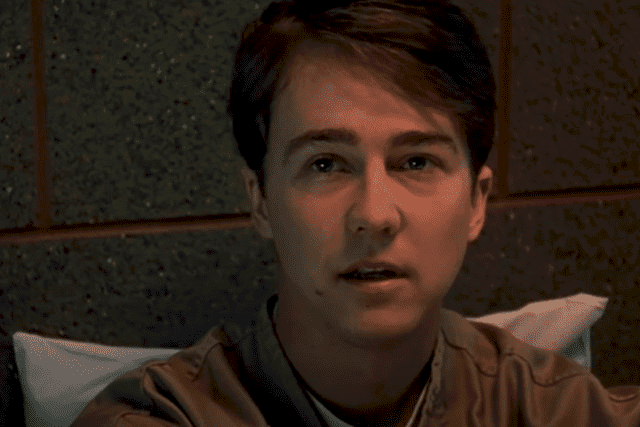 Kevin Bacon—Animal House (1978) 
American actor Kevin Bacon (center) was fortunate enough to make a move with his first R-rated debut in what others claim as one of the greatest comedies ever. The 1978 romantic-comedy, Animal House, had Bacon play a snobby pledge who bids adieu to the good guys to run with the rich group.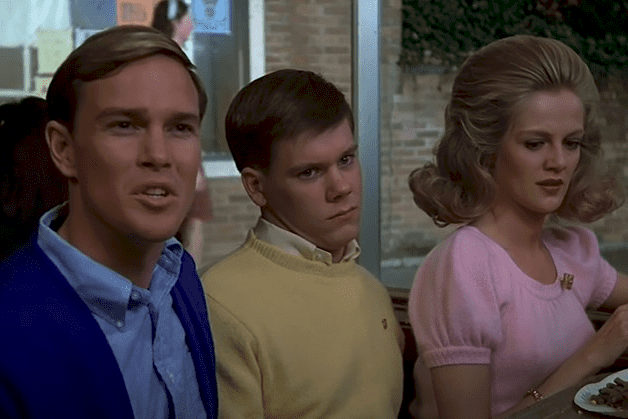 Sean Penn—Fast Times at Ridgemont High (1982) 
Sean Penn's first R-rated movie turns out to be a fan-favorite flick of the '80s. The romantic-comedy garnered Penn an Oscar win for his portrayal of Jeff Spicoli, a surfer with big aspirations despite his situation. The coming-of-age comedy is also an adaptation of a 1981 book written by American director, Cameron Crowe.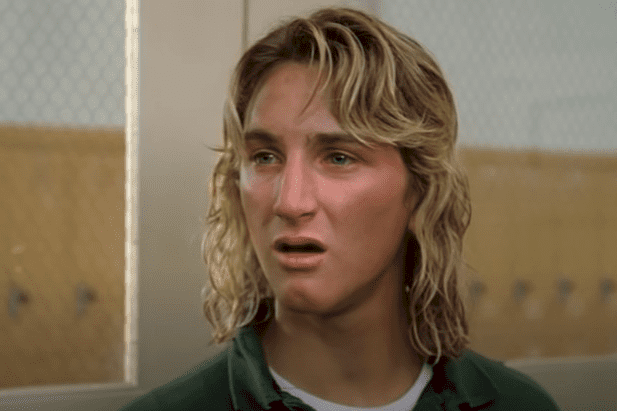 Ryan Gosling—The Believer (2001)
Gosling gained a flooded response and attention from critics for his first R-rated debut as a conflicted character in the 2001 Indie-drama, The Believer. To give his best shot for the role, Gosling discarded his Tiger Beat image, bulked up, and even shaved his head. Eventually, the Blade Runner actor delivered an acclaimed performance that amalgamated all his efforts despite being an R-rated debut.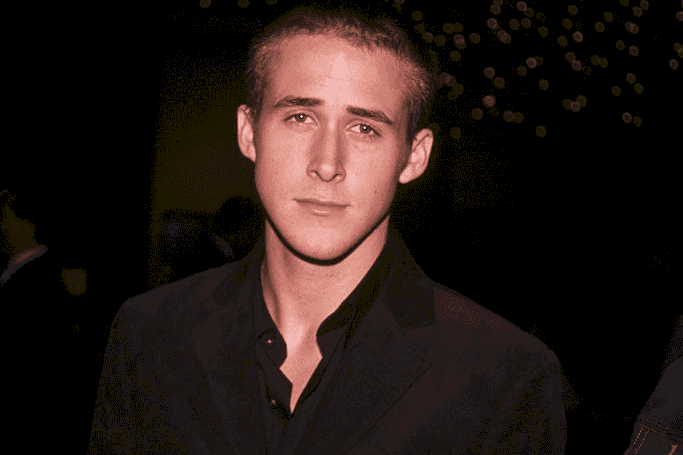 Kristen Stewart—The Safety of Objects (2001) 
Stewart kickstarted her career as a child actor in a bevy of R-rated movies like Undertow, Panic Room, and Cold Creek Manor. However, the 2001 Indie-drama, The Safety Of Objects, became her first R-rated release that promised fans a versatile star of the future. Stewart was just 11 when she embraced some daring acts portrayed by her on-screen character, Sam Jennings.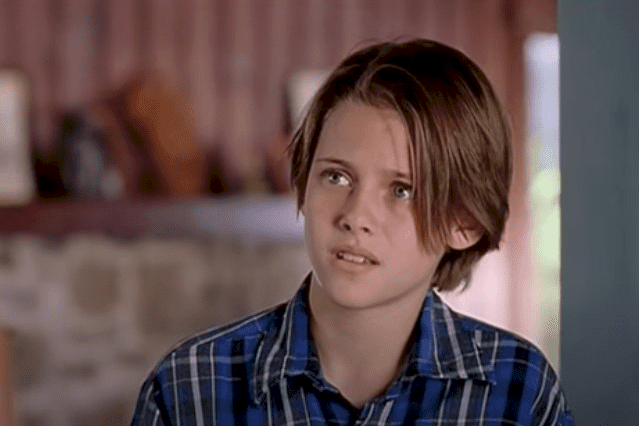 Ben Affleck—Dazed and Confused (1993) 
An actor, filmmaker, and winner of two Academy Awards, three Golden Globes, and counting, Ben Affleck had his first R-rated debut released in 1993. It was alongside an ensemble of A-listers in Dazed and Confused. He had already established himself as one of the most promising actors in films like School Ties and Buffy the Vampire Slayer. However, Ben garnered more attention from viewers and critics alike for portraying the role of Fred O'Bannion.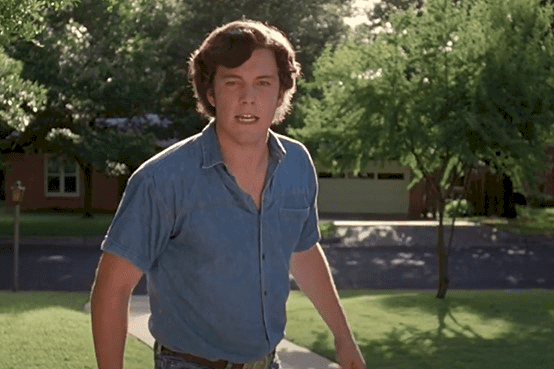 Evan Rachel Wood—Thirteen (2003) 
Wood appeared in her first R-rated release as a 13-year-old honor student in the 2003 coming-of-age drama, Thirteen. She was just 16 when she starred as Tracy, a student who embraces a destructive lifestyle after becoming friends with the most popular girl in school. Wood started on TV in the '90s before she leaped onto the big screen.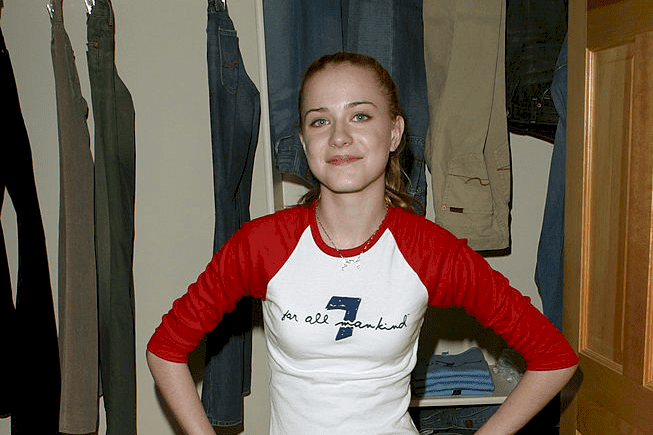 Luke and Owen Wilson—Bottle Rocket (1996)
The Wilson brothers kickstarted their career with their first R-rated debut in Wes Anderson's Bottle Rocket. The 1996 comedy-drama is about two brothers who plot a plan to rob a factory. Apart from it's R-rating, the film is also known for Owen's hilarious performance. Moreover, it has the typical "Owen" kind of element to surge the adventure with utmost comical twists.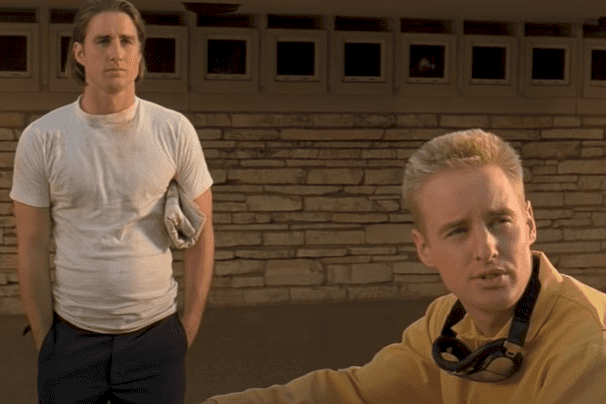 Zooey Deschanel—Mumford (1999)
Zooey Deschanel made her first R-rated debut in the 1999 comedy-drama, Mumford. She was roped in to play the role of Nessa Watkins, and eventually, the role marked her first endeavor in a feature film. Moreover, Mumford marked a milestone in Zooey's career almost a year before she garnered flooded appreciation for her performance in the 2000 comedy, Almost Famous, alongside Kate Hudson.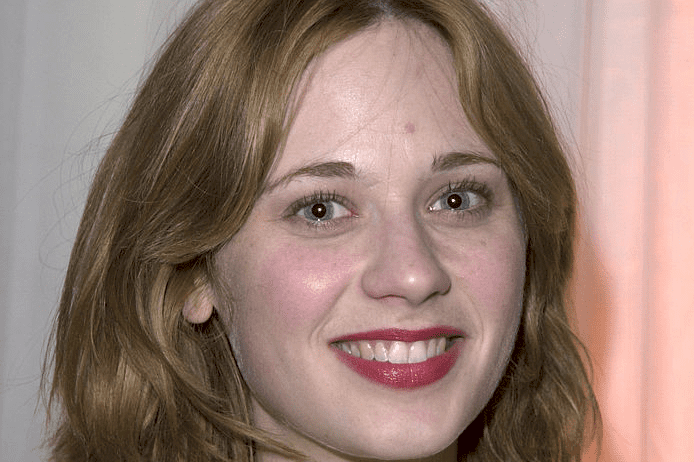 James Franco—Deuces Wild (2002)
Franco bagged his first R-rated debut in the film, Deuces Wild. The 2002 American crime-drama was set in 1958 Brooklyn, New York. During this time, most of the combat was battled with locked fists. From there, Franco's career stayed in the limelight, giving him a taste of two Golden Globe wins.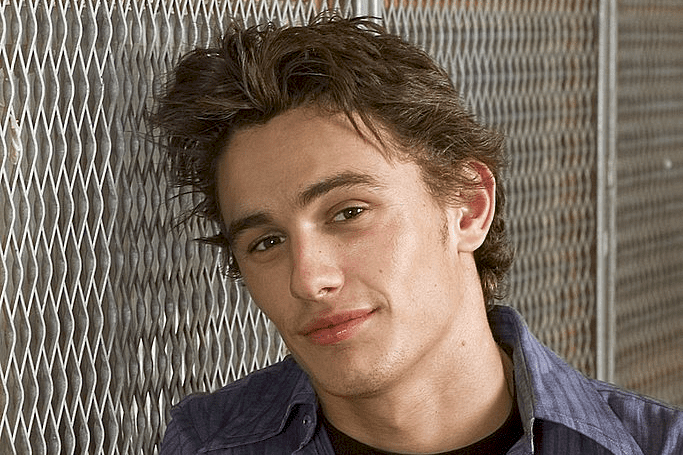 Chris Pine—Confession (2005)
Pine's first adult-themed debut was in this Catholic school thriller that encircles around a student who frames a priest for an intended crime. The Catholic priest accused of the crime is prevented from pointing at the real committer due to the seal of confession. Pine played the bad boy—Luther Scott—and appeared in the Princess Diaries 2: Royal Engagement before he bagged this R-rated role in the 2005 thriller, Confession.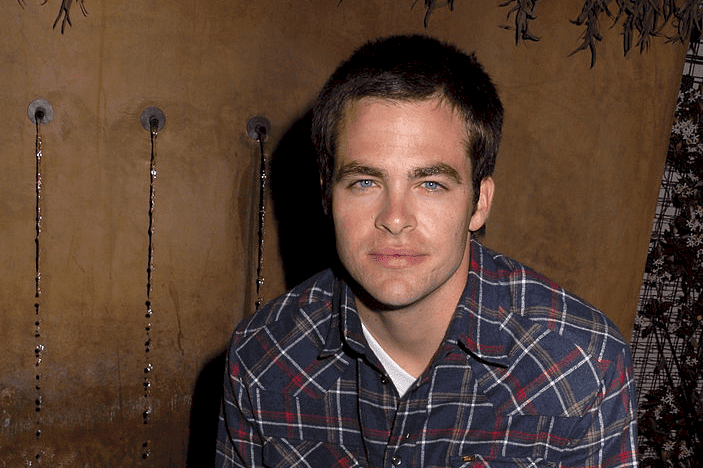 Anna Paquin—The Piano (1993)
Many believe that Anna Paquin might have the greatest on-screen debut of all time. Perhaps, the X-Men actress became the second-youngest Oscar winner owing to her spectacular performance in the R-rated movie, The Piano. The 1993 romance-drama had Anna portray the role of a mute woman's young daughter. With three Academy Award wins and eight nominations, the film was a commercial success that thrust young Anna into the limelight for eternity!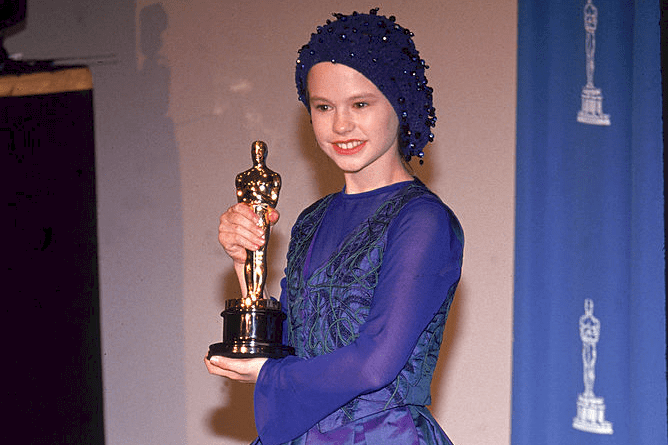 It's of no surprise that almost every successful celeb has appeared in an R-rated movie! Perhaps, some child actors were even part of films that they weren't allowed to watch for themselves. Though the situation turned out to be weird, still, these stars have beaten all the odds to make a mark on the screen with their highly-acclaimed performances. If you're given a chance to swap the roles, which star do you wish to see in place of the ones mentioned here?! Let us know what you think, and please don't forget to click the "Share" button! 
ⓘ NEWS.AMOMEDIA.COM does not support or promote any kind of violence, self-harm, or abusive behavior. We raise awareness about these issues to help potential victims seek professional counseling and prevent anyone from getting hurt. NEWS.AMOMEDIA.COM speaks out against the above mentioned and advocates for a healthy discussion about the instances of violence, abuse, sexual misconduct, animal cruelty, abuse etc. that benefits the victims. We also encourage everyone to report any crime incident they witness as soon as possible.