70s And 80s Celebs With Biggest Net Worth
Now that we're in 2020, we can officially say that the 80s ended, wait for it, 40 years ago! It was a wild time, with no cell phones, no internet, no social media, and without a lot of the stuff we take for granted now. One of the things that we still remember fondly from the 70s and 80s though are the celebrities that made a name for themselves back then. Some of them are still in the limelight, while others have either retired or started other careers. Let's see who managed to hold on to their fortunes for a half-century!
Rowan Atkinson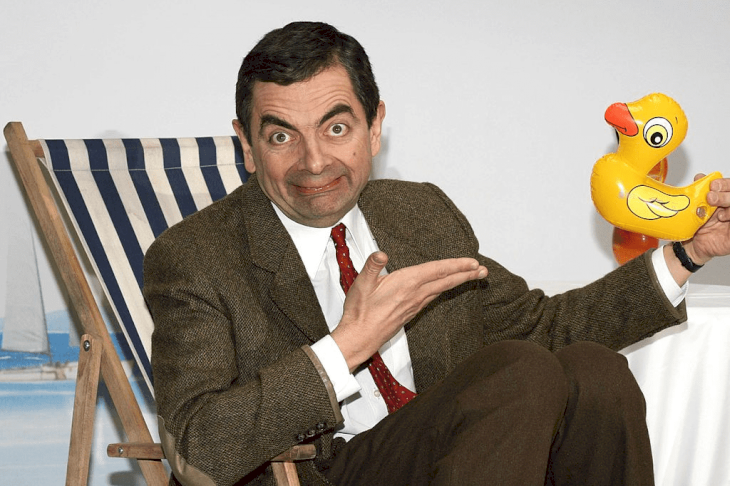 Different age groups might know Rowan Atkinson by different names, for the younger generations, he's always going to be recognized as bumbling funny man Mr. Bean, but older audiences may remember him more fondly as Edmund Blackadder from the 80s show 'Blackadder'. He first achieved stardom on the BBC sketch comedy show 'Not the Nine O'Clock News' which ran between 1979 and 1982. After decades of entertaining audiences on screen and in theatres he has a net worth of $150 million. 
Maggie Smith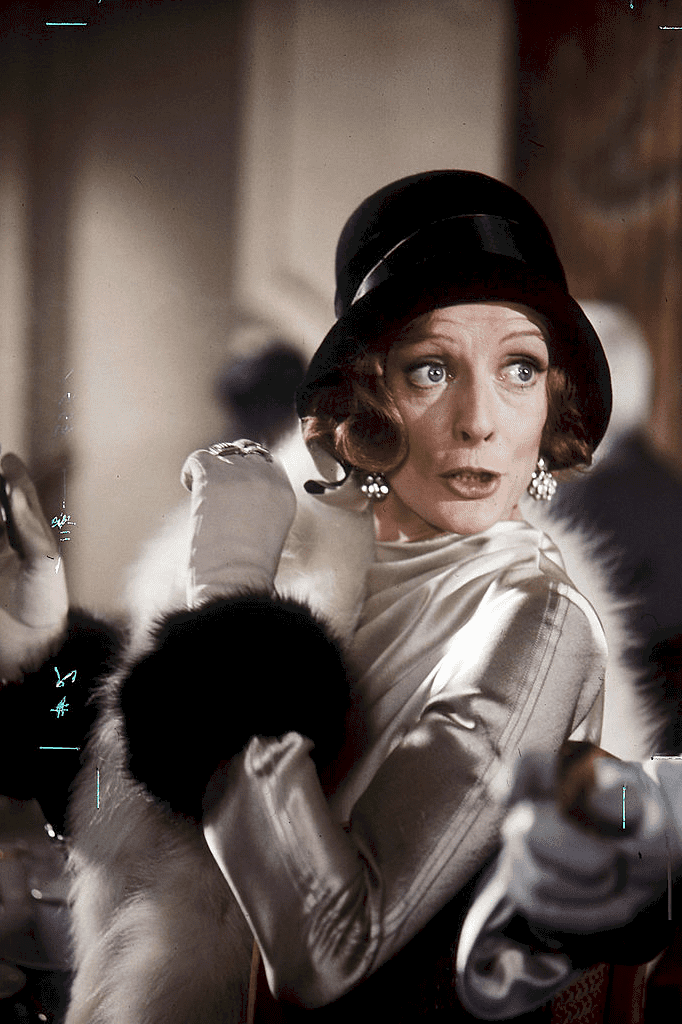 It might be tough to think of Maggie Smith as anything but Professor McGonagall from the 'Harry Potter' franchise, but she's a veteran actor whose career started as a student in the 50s on stage. She won an Academy Award for Best Actress for 'The Prime of Miss Jean Brodie' in 1969 and acted extensively on-screen and offscreen over the next 2 decades. Her work has given her a net worth of $18 million. 
Kim Basinger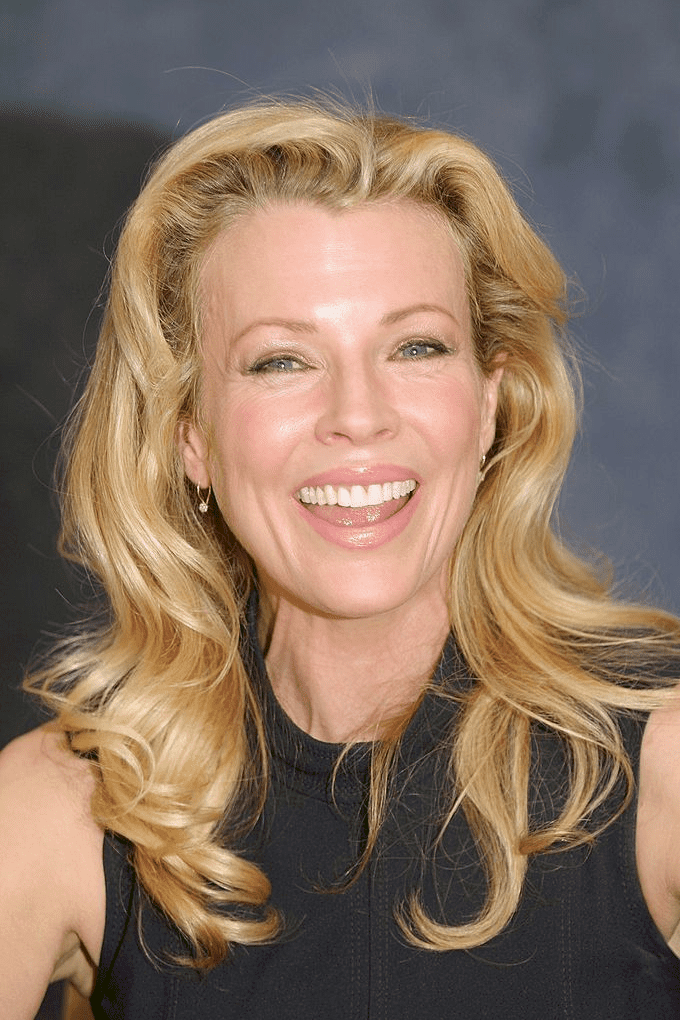 Kim Basinger moved from her small hometown in Georgia to New York and eventually Los Angeles to become one of the biggest it-girls of the 80s. After years of modeling, she started starring in made for tv films in 1976. It was her Playboy shoot in 1981 that gave her the chance to become the Bond girl in 'Never Say Never Again' after which she of course became a bona fide star. Her net worth now stands at $40 million. 
Judi Dench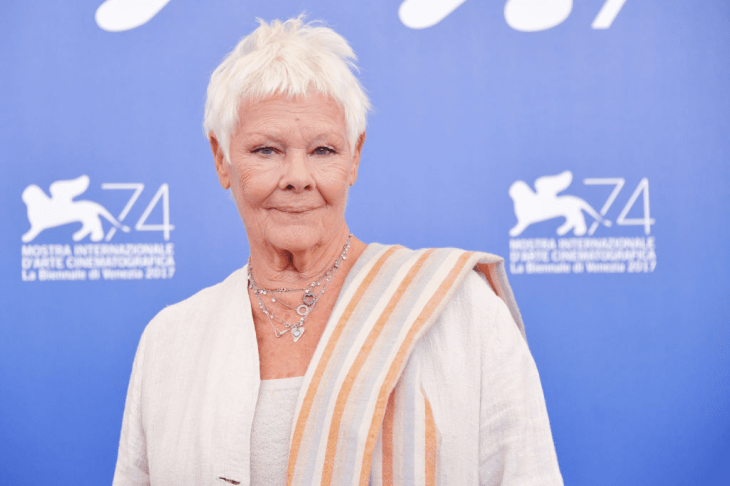 Dame Judi Dench is one of the best actresses alive. When she started her career in 1957 on stage, she was instantly recognized as a future star. She received acclaim for her leading role in the series 'A Fine Romance' in the early 80s but was already very well established in the theater circuit by then. International audiences may remember her best for playing M in the Bond franchise, but the now 85-year-old is still acting, most recently in the live-action remake of 'Cats'. Her net worth after over 60 years in the entertainment industry is $35 million.
Dustin Hoffman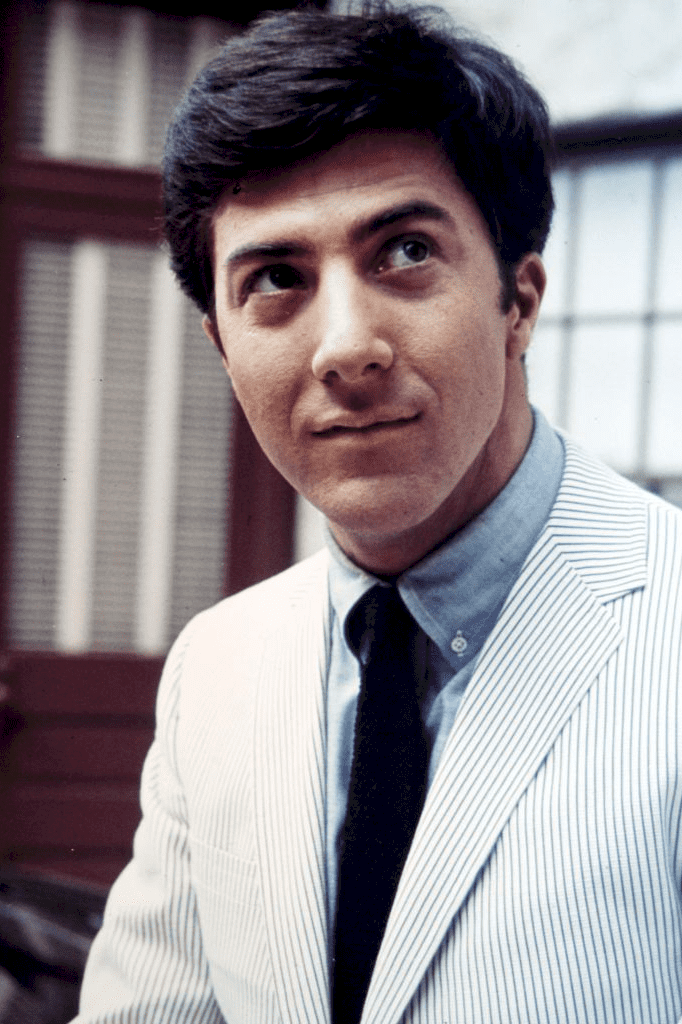 Dustin Hoffman was thrust into the spotlight because of the iconic movie 'The Graduate' in 1967. Over the course of the next 2 decades, he cemented himself as one of the most versatile actors in Hollywood, appearing in the western 'Little Big Man', prison drama 'Papillon', a comedian in 'Lenny', 'All the President's Men', and 'Kramer vs. Kramer' for which he received an Academy Award. He is still a prolific actor and has amassed a net worth of $100 million. 
Alice Cooper
Alice Cooper was born Vincent Damon Furnier and officially changed his name to match his band's in 1975 when the band broke up. Known as 'The Godfather of Shock Rock' his raspy voice and electrifying live shows influenced much of the music of the 70s and 80s. He was a pioneer in introducing horror elements to rock shows and still performs at the age of 72. Over the years he has gathered a net worth of $50 million.
Stevie Nicks
Stevie Nicks has had a long career as a solo artist and as a songwriter and vocalist with the band Fleetwood Mac. Fleetwood Mac has sold over 140 million records worldwide making them one of the most successful bands of all time. Stevie Nicks was also the first woman to be inducted into the Rock & Roll Hall of Fame two times. She has been performing and releasing music constantly since the late 60s and has a net worth of $85 million. 
Clint Eastwood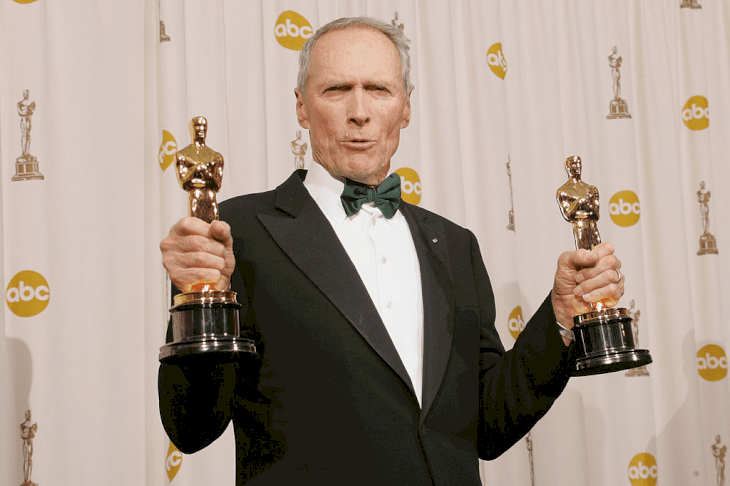 Clin Eastwood defined masculinity for much of his career. The 90-year-old actor, film director, and producer rose to prominence as the 'Man with No Name' in Sergio Leone's 'Dollars Trilogy' of Spaghetti Westerns in the 60s and cemented himself as a leading man in the 70s and 80s as Harry Callahan in the five 'Dirty Harry' movies. Since then he has directed and acted in a variety of genres, collecting 13 Academy Awards along the way. His net worth is a staggering $375 million. 
Robert De Niro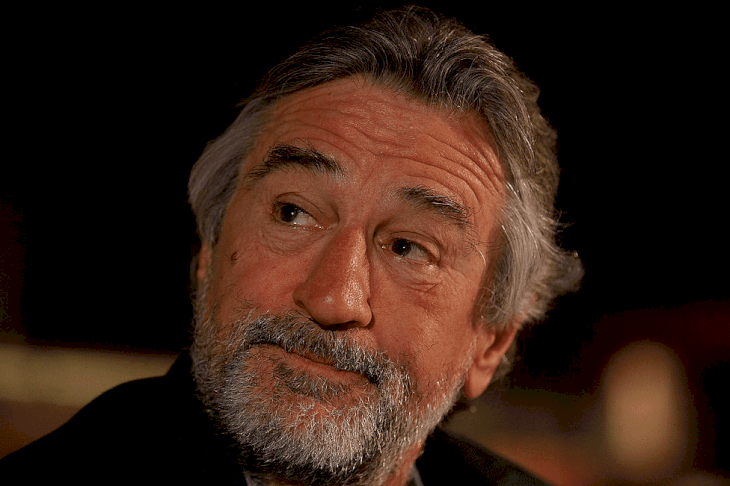 Another Hollywood giant and one of the best actors in the world, Robert De Niro started his career in 1968, but it was his roles in the 70s that made him a star. Known for often working with Martin Scorsese, his first collaboration with the legendary director was in the movie 'Mean Streets' in 1973. The 70s continued to be fantastic for De Niro, playing the roles of Vito Corleone in Francis Ford Coppola's 'The Godfather Part II' and Travis Bickle in 'Taxi Driver'. The man has continued acting and directing through the decades and has a massive net worth of $500 million.
Billy Crystal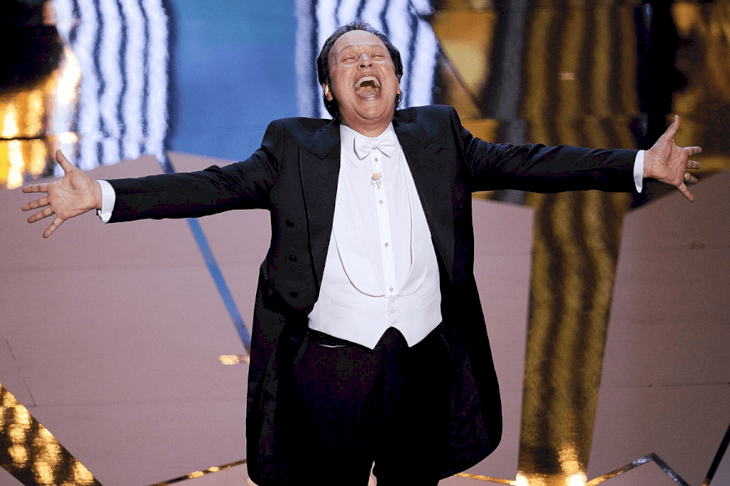 Billy Crystal rose to fame in the 70s and 80s because of his role as Jodie Dallas on the ABC sitcom 'Soap' and then as a regular cast member and host of 'Saturday Night Live'. He branched out to work in Hollywood as well as release music and has hosted the Academy Awards 8 times. Over his career, he has accumulated a net worth of $60 million. 
Tom Selleck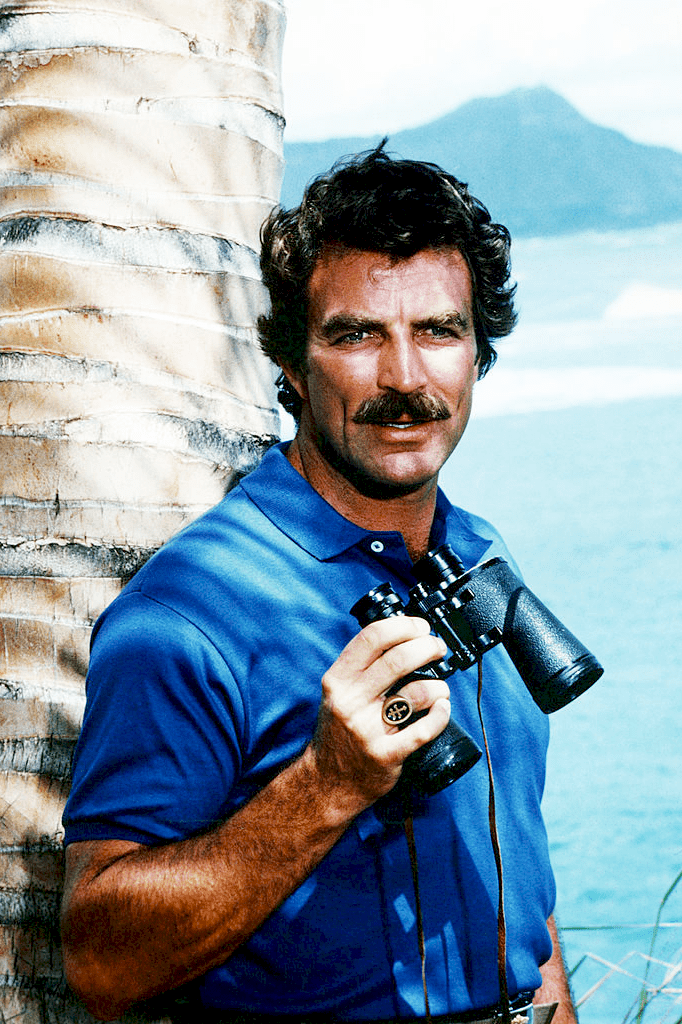 Tom Selleck and his signature mustache rose to fame in the 80s because of his role as private investigator Thomas Magnum in the television series 'Magnum, P.I.' between 1980 and 1988. He has acted in over 50 movies since then but younger audiences might recognize him as Dr. Richard Burke, one of Monica's love interests on the show 'Friends'. He currently stars on the TV show 'Blue Bloods' and over his career, he's collected a net worth of $45 million. 
Sigourney Weaver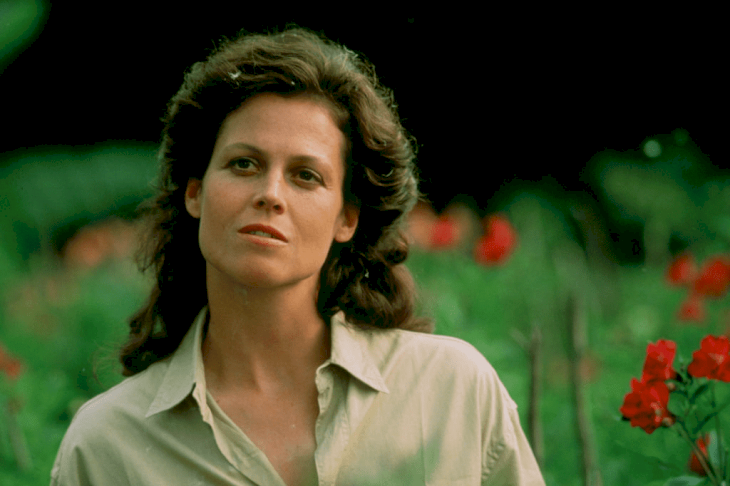 Sigourney Weaver is the Queen of Sci-fi. Her first serious role is also the one that made her incredibly famous, and to a certain extent typecast. She played Ripley in Ridley Scott's blockbuster film 'Alien' in 1979, a role that she played in 3 sequels as well. She quickly followed this success with the 'Ghostbusters' movies and then finished the 80s with 'Gorillas in the Mist' and 'Working Girl' for which she won a Golden Globe each. She has continued to act in many genres but still loves science fiction. Over the years she has accumulated a net worth of $50 million. 
Rhea Perlman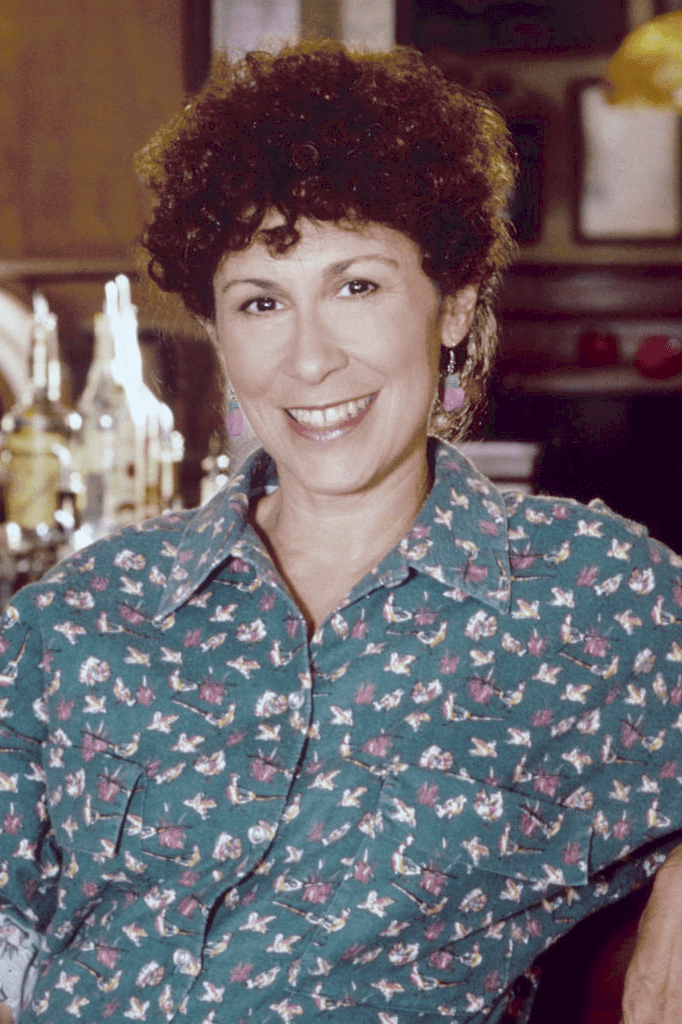 Rhea Perlman is best known for playing head-waitress Carla Tortelli in the sitcom 'Cheers' between 1982 and 1993. Over this time she won 4 Emmys for Outstanding Supporting Actress out of 10 nominations. Since then she's acted in a few movies including 'Matilda' and 'Poms' and has taken on several roles on tv. Over the years she has accumulated a net worth of $50 million. 
Christopher Walken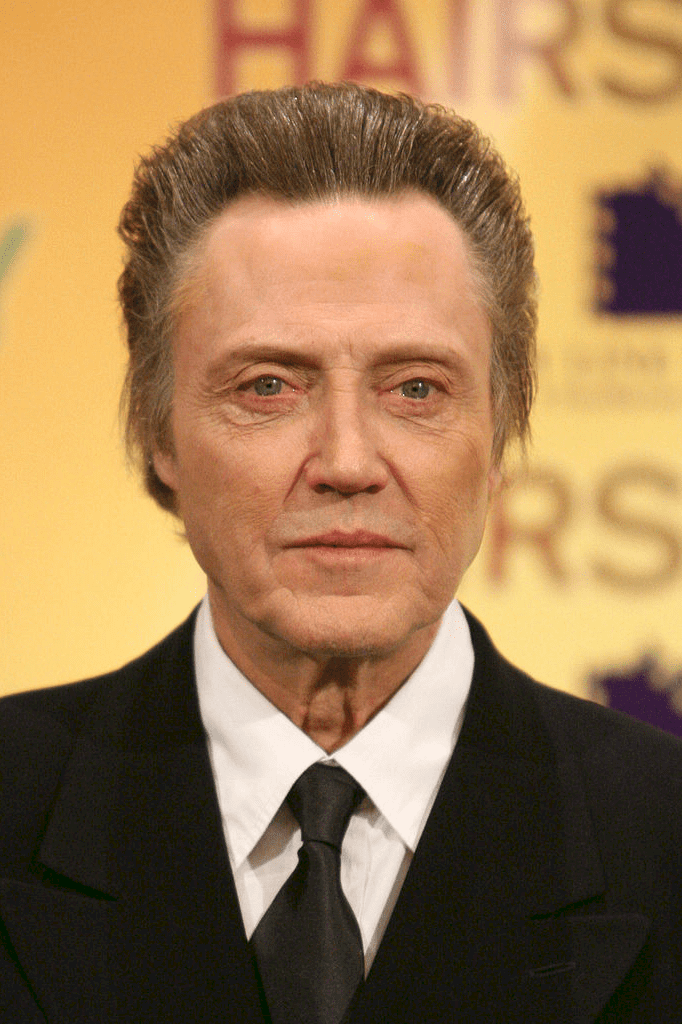 Known for his unique voice and talking style, apart from being one of the most respected actors of his generation, Christopher Walken has been acting since he was a child in the 50s. He rose to prominence in the 70s with movies like 'The Happiness Cage' (his first leading role), 'Annie Hall', and 'The Deer Hunter'. The veteran actor has appeared in over 100 movies and television shows and has a net worth of $50 million. 
Goldie Hawn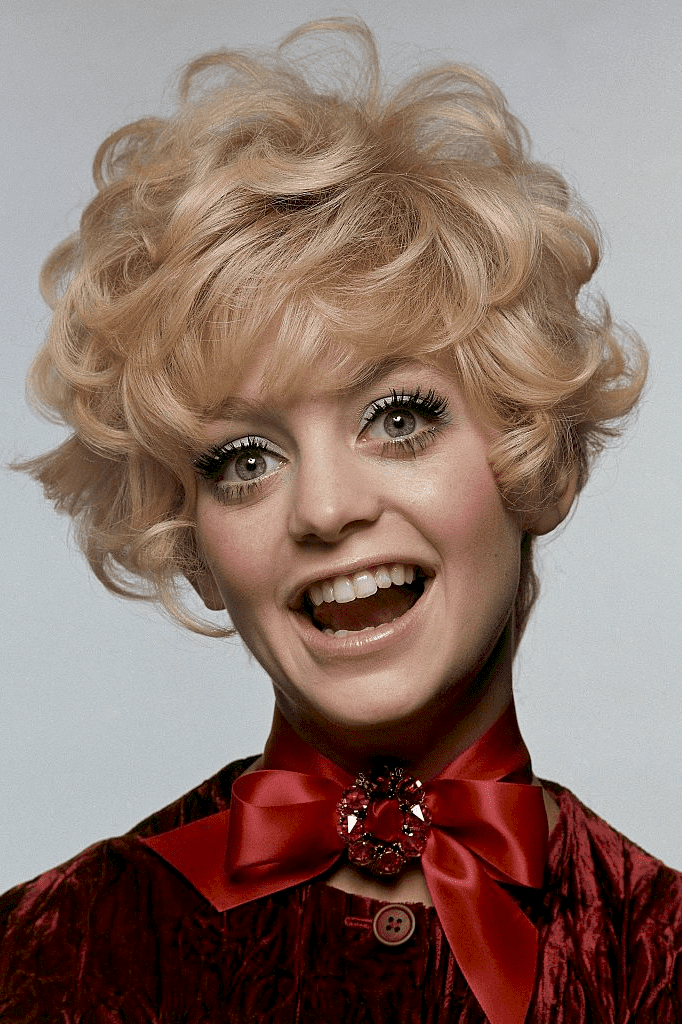 Goldie Hawn was one of the most popular actresses of the 70s and 80s after starting her career in the 60s. Winning the Academy Award and Golden Globe Award for Best Supporting Actress for her performance in Cactus Flower in 1969 shot her into the limelight. In the 70s she acted in movies like 'There's a Girl in My Soup', 'Shampoo', and 'Private Benjamin'. Though she hasn't acted much during and after the 2000s she's been busy with the Hawn Foundation an organization that provides education for underprivileged children. She has a net worth of $90 million. 
Jennifer Grey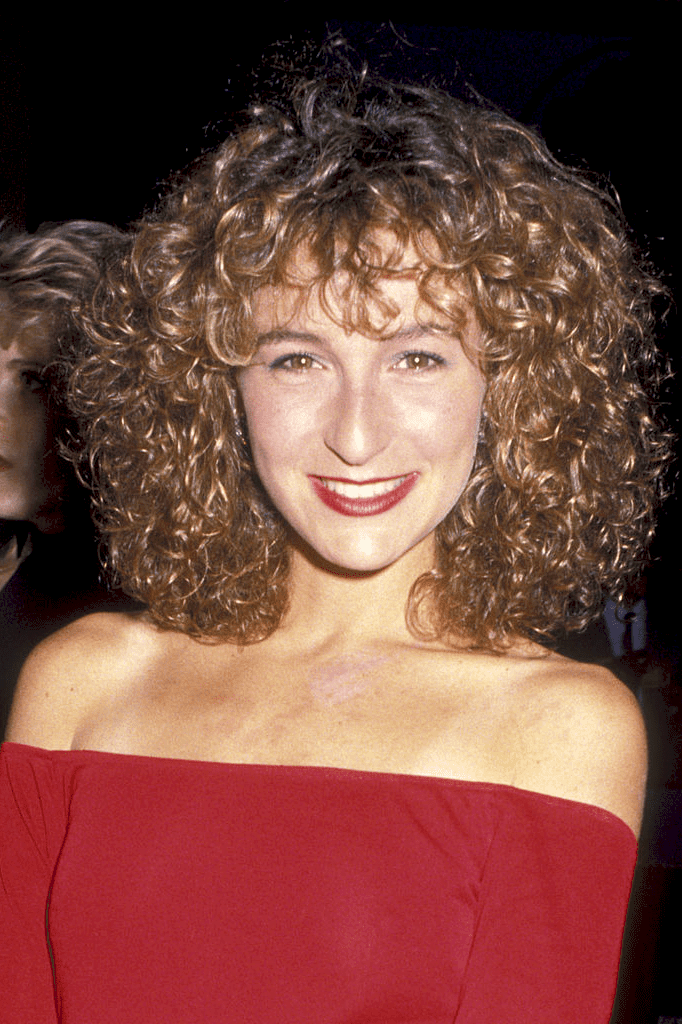 Jennifer Grey gained international recognition and is best remembered for her roles in 'Ferris Bueller's Day Off' in 1986 and for playing Frances "Baby" Houseman in the romantic drama film 'Dirty Dancing' in 1987. She acted in several more films in the 80s before undergoing two medical rhinoplasty surgeries in the early 90s that significantly changed her appearance and effectively slowed down her career. She's been on the screen a few times since then, but her early success still gave her a net worth of $10 million. 
Madonna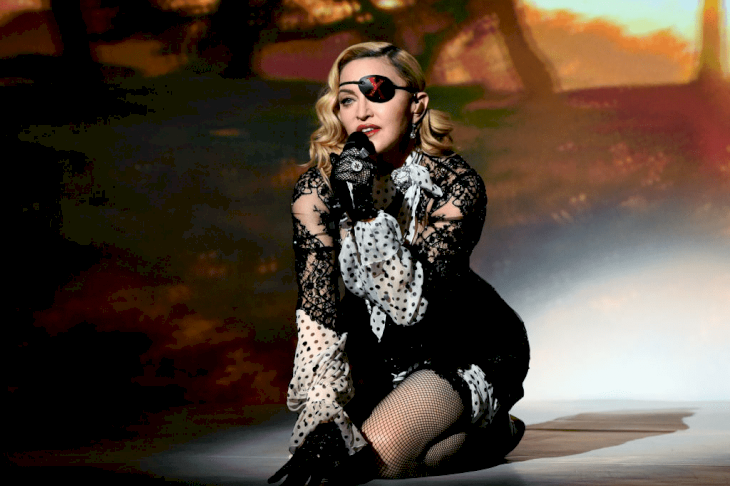 Madonna is the original pop diva. She has influenced hundreds of artists and her avant-garde style and constant reimaginings have made here one of the most popular and long-lasting musicians of all time. Though she initially played in a few bands, she rose to fame because of her solo career, most notably with her debut studio album, 'Madonna' in 1983, and then all-time bestsellers 'Like a Virgin' in 1984 and 'True Blue' in 1986. It's no surprise that she's one of the richest women in music and the world with a net worth of $850 million. 
Molly Ringwald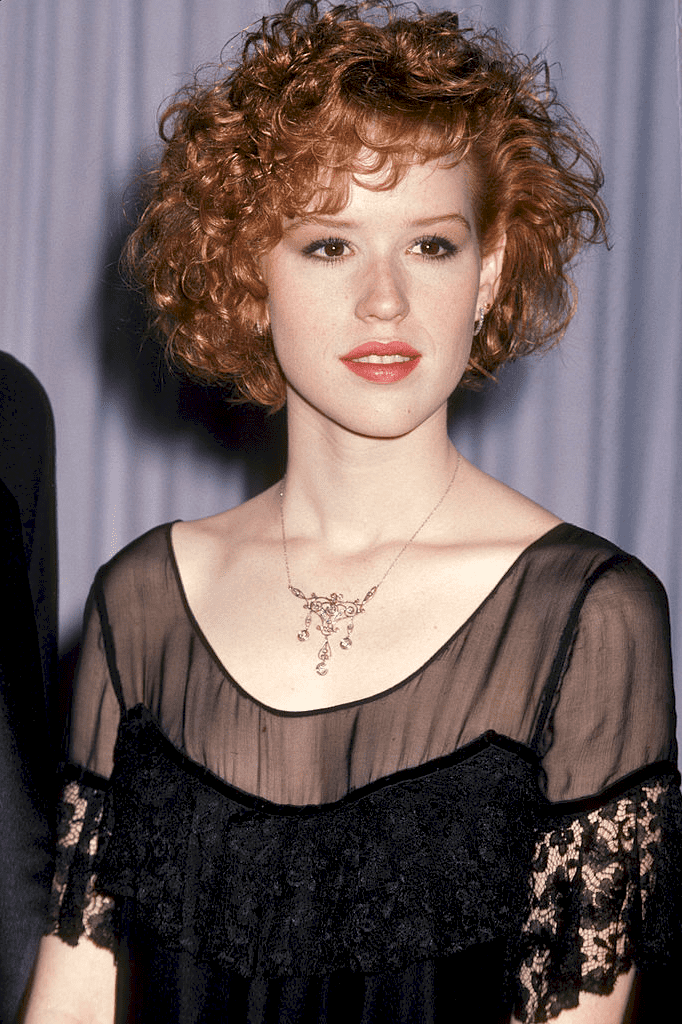 The Brat Pack Princess, Molly Ringwald starred in the John Hughes movies 'Sixteen Candles' in 1984, 'The Breakfast Club' in 1985, and 'Pretty in Pink' in 1986. Her teen idol status is so legendary that she was ranked number 1 on VH1's list of 100 Greatest Teen Stars. You can see her now as Mary Andrews on The CW television series 'Riverdale'. She didn't do much acting for a few decades in between, focusing on music, but still has a net worth of $11 million.  
Dolly Parton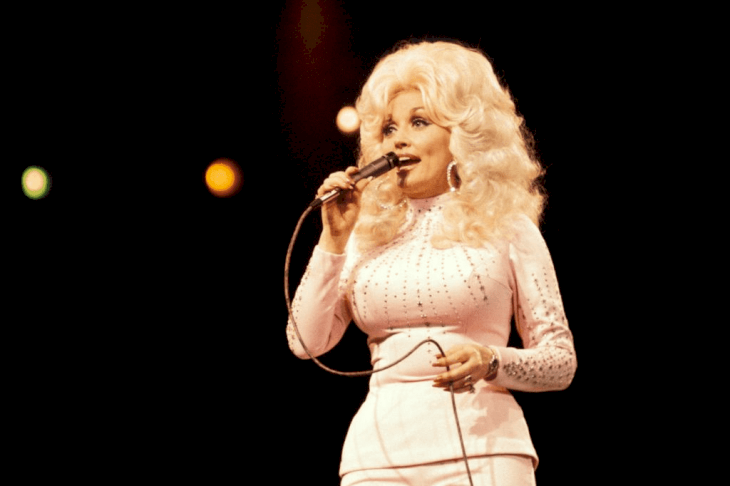 Dolly Parton grew up on a farm and overcame her humble roots to eventually become one of the most beloved musicians of the 70s and 80s. She started releasing music in the late 60s but it was her country music and songs like 'Jolene' and 'Coat of Many Colors" that made her an international star. She transitioned into pop music in the 80s and started acting in movies as well. Over the decades she has had 41 top-10 country albums and has had 25 number one singles along with many ventures including Dollywood, giving her a net worth of $600 million. 
Demi Moore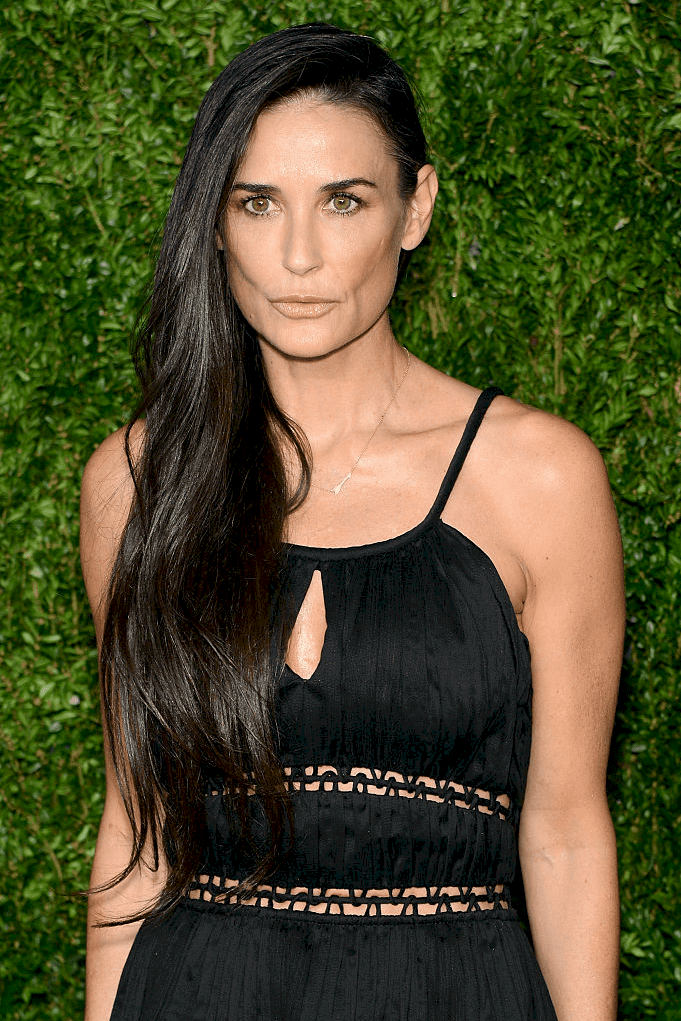 Demi Moore appeared in the soap opera 'General Hospital' before becoming a core member of the Brat Pack by acting in the movies 'Blame It on Rio', 'St. Elmo's Fire', and 'About Last Night...'. She had a series of box office failures in the mid-90s that ended her status as a Hollywood leading lady and has acted in supporting roles since then. She has been a successful producer though and now has a surprising net worth of $200 million, the highest of any of the Brat Pack. 
It's strange to think about the fact that these celebrities were making waves, and some of them, hitting their peaks in the 70s and 80s. Do they look back at those decades fondly? Or are the memories now bittersweet? Do they long to relive the glory days, or do they look back with pride and positive nostalgia? Well, at least they managed to hold on to some solid chunks of change, can't be that bad right?