Clever & Creative Ways To Use Ice Cube Trays
From simple storage hacks to organizing your jewelry, you may not know how your ice cube tray might lend you an easy DIY fixative solution! If you already have an ice maker in your fridge, don't just throw those handy ice cube trays. You simply never know where these affordable little things may come in handy! Forget molding ice cubes—there are a lot of other creative things you can do with your ice cube tray! Check them out here...!
Handy Paint Palette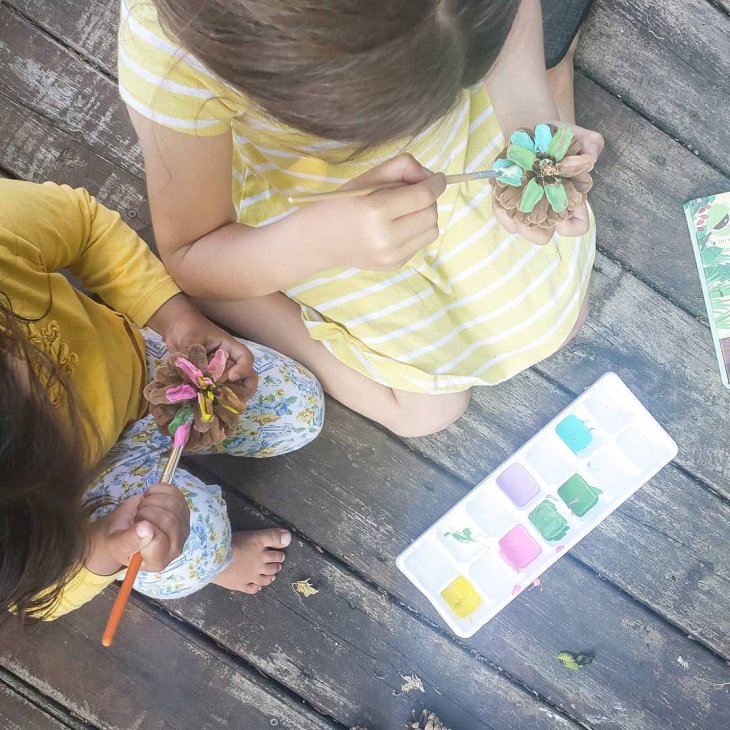 Your kids needn't pack an extra reason to flaunt their creativity. And in this global period, you can always have your fingers crossed if they come up with something nice to utilize this lockdown time! So, if arts and crafts are on their list, why not get them a palette to store their colorful creativity?! If you're thinking about getting them a new paint palette, then forget about that. You can easily give your ice cube tray a trendy makeover as an easy-to-use and affordable paint palette like this one!
Toy Storage Gets An Organized Makeover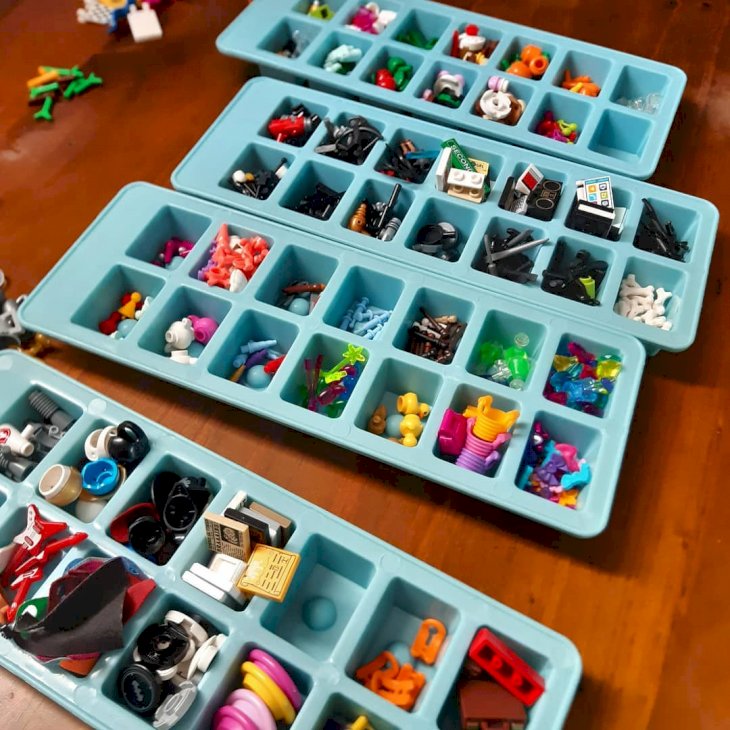 Your kid might love LEGO, but the only thing that might concern you is that he never loses the expensive pieces! But that's hard to get at owing to two reasons—they're way small, and they're bound to get lost often. In that case, you can bring your ice cube tray into play here. Just pop in the game pieces and make way for organized DIY toy storage! 
Baby Plate Just Got Creative Using Your $1 Ice Cube Tray!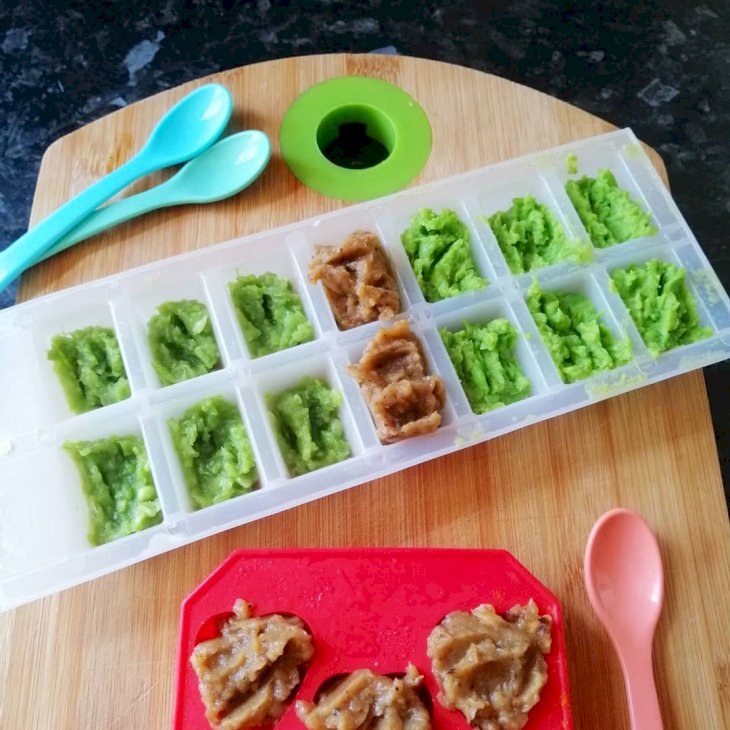 Did you know that there is a whole new way of feeding your baby? Especially when you wish to keep track of whether the little one is having the right proportions? Whether it's mashed peas or baby food or a blend of both, you can give a creative makeover to your toddler's appetite. Instead of using a baby plate, just use your ice cube tray to feed your little one!
Yummy Cheesecake Bites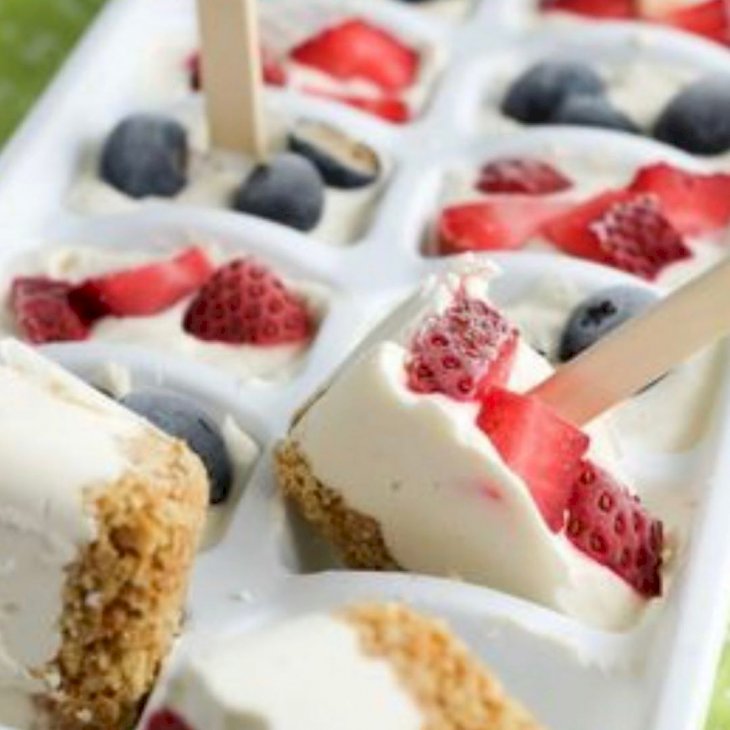 There can be nothing more appetizing than frozen cheesecake bites on a hot day! To make the recipe more interesting, you can add some blueberries and strawberries too! Even sliced oranges and bananas sound like a good option, don't they?! Maybe this inviting recipe is all you need to cool off on a sunny day—thanks to your ice cube tray!
Frozen Peanut Butter Cubes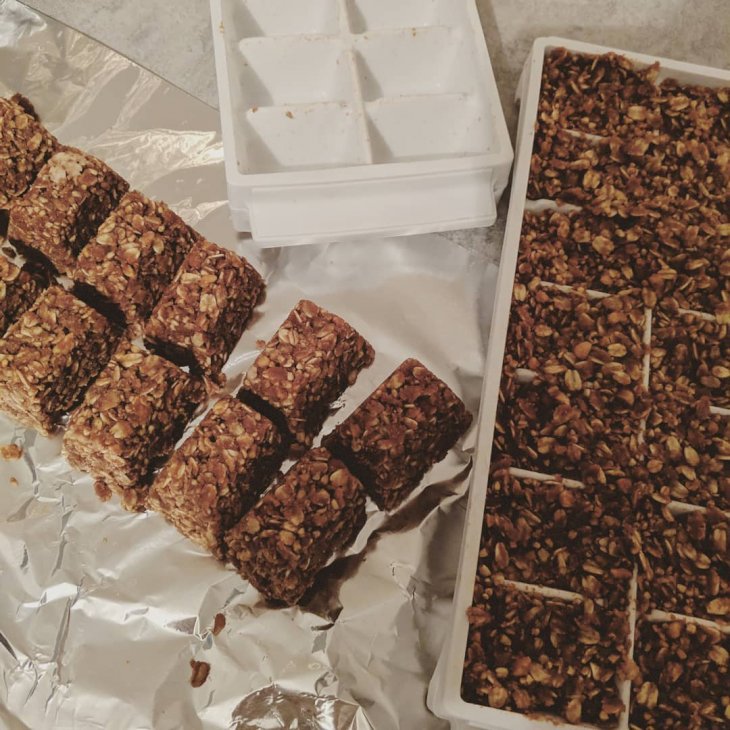 When your chocolate oatmeal peanut balls refuse to gel together, and you're forced to improvise it again and again, then shun the worry. Instead of going the traditional peanut ball way, try bringing in your ice cube tray into action here. Fill up the tray's mold with the oatmeal and freeze till it sets. Next, remove them piece by piece and enjoy in a bowl of milk!
Tasty Toddler Menu Gets A Crazy Makeover!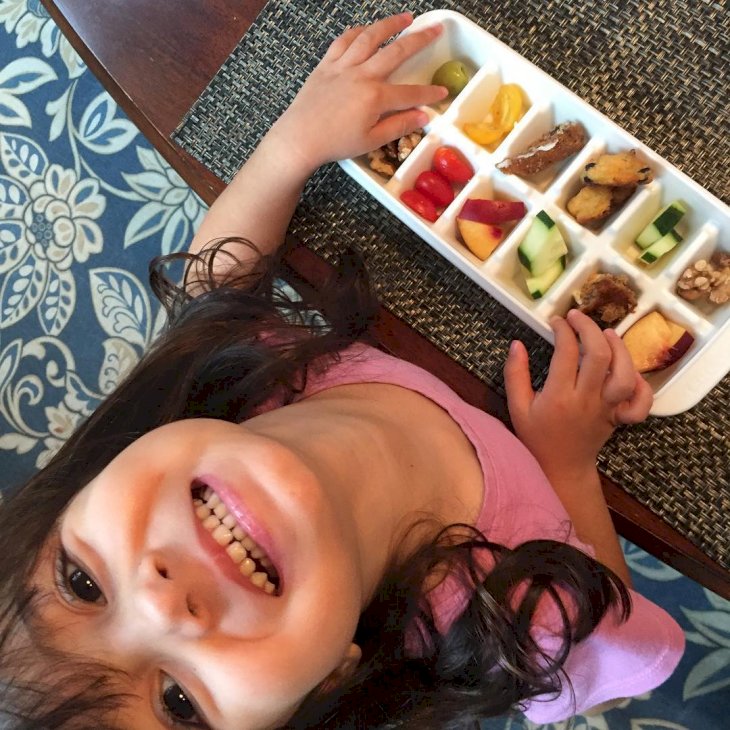 Want to give your little one a great snack idea with a twist? Then try this amazing trick—that pops straight out of your refrigerator! First, prepare a great DIY toddler tasting tray using nothing more than a blend of fruits, dry fruits, and fresh veggies. Next, toss the menu in an ice cube tray and give it to your kid. The hack offers an appealing presentation and makes kids fall in love with their nutritional intake. 
Coconut Cream Stays Fresh For Long This Way!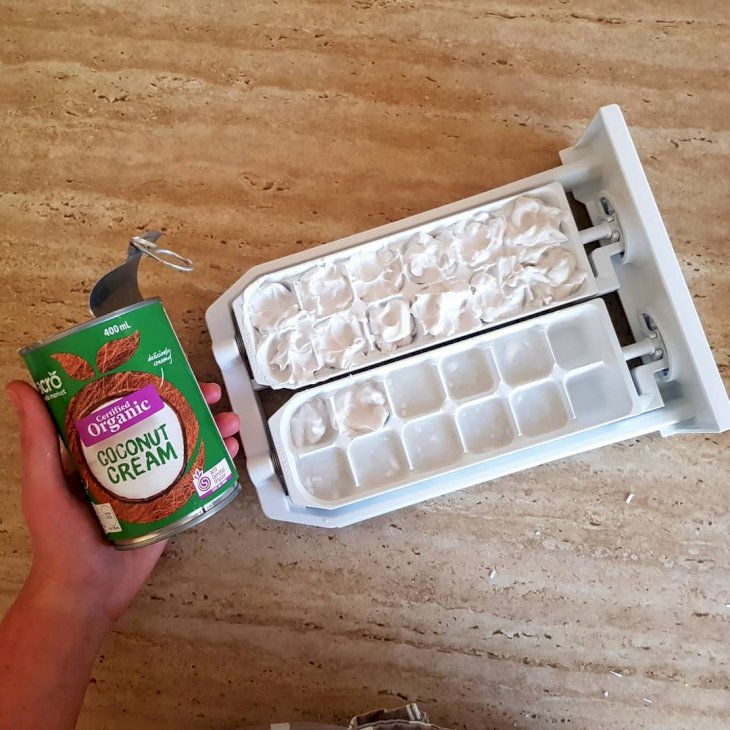 Did you use some coconut cream in a smoothie bowl? And are you worried about how to store the leftover in the packet? Well, there's always an ingenious hack packed just for the edible #leftovers like this! All you need to do is just fill the ice cube tray's molds with the leftover coconut cream and freeze it. These frozen cubes make a perfect condiment in soups and smoothies.  
Herbal Butter Cubes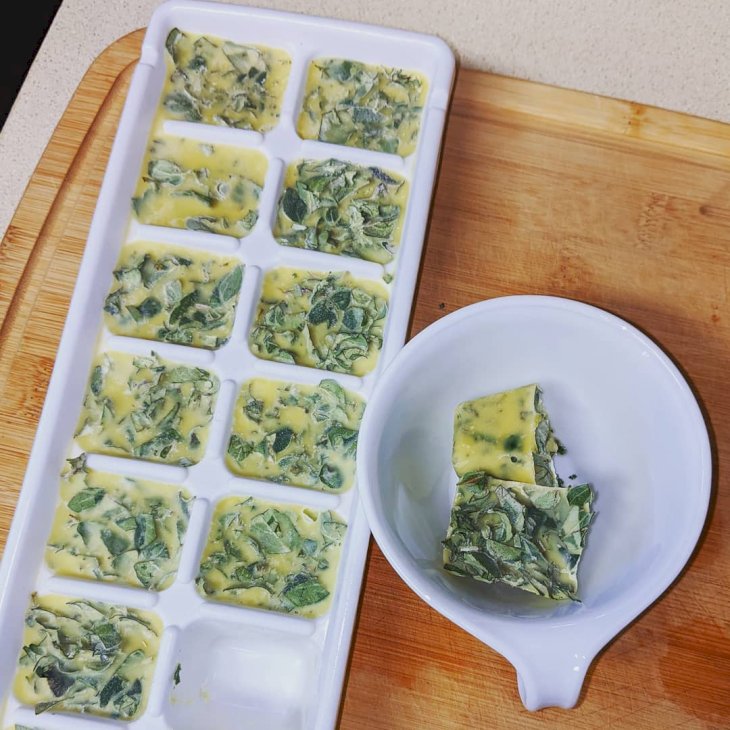 Do you have fresh herbs in the garden? Or do you have some leftovers you bought from the store? If you need a way to improvise them before they wilt, here's the perfect hack—freeze them! Just try making herbed butter cubes. Pick fresh herbs and toss them into the ice cube trays. Next, drizzle melted butter in the mold and freeze it. These delicious cubes make a mouthwatering addition to your pan when you make omelets and scrambled eggs. 
Too Much Of Wilting Basil? Follow This Ingenious Storage Hack!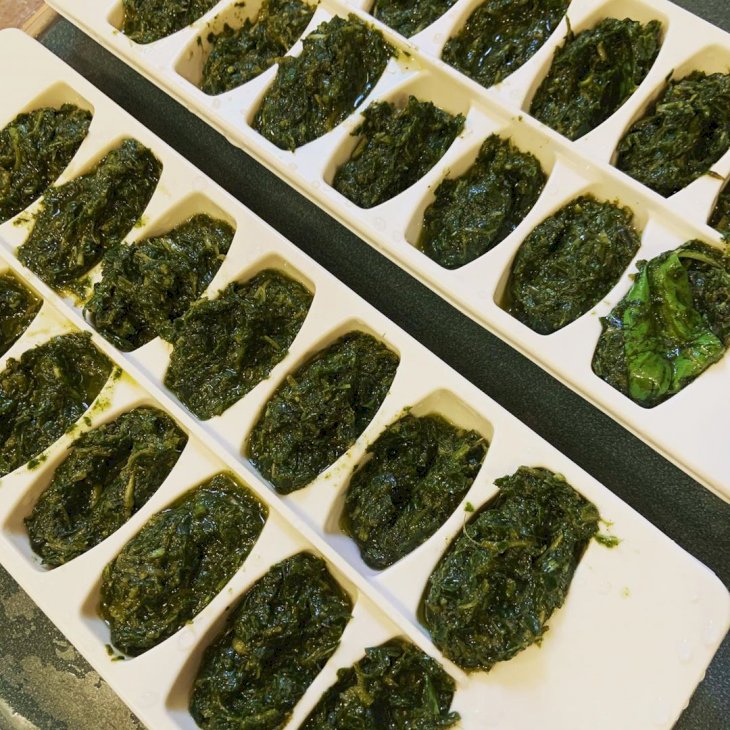 Are you worried about basil that's wilting? There's no room for worry anymore—kudos to your ice cube trays! Just blend the basil leaves with olive oil and scoop the mixture in the ice cube tray. Once they're frozen and set, pop the cubes into freezer bags. Now, you have the most well-preserved basil whenever you're making tomato sauce. Follow this hack with other herbs too! 
Upgrade To Quick Spices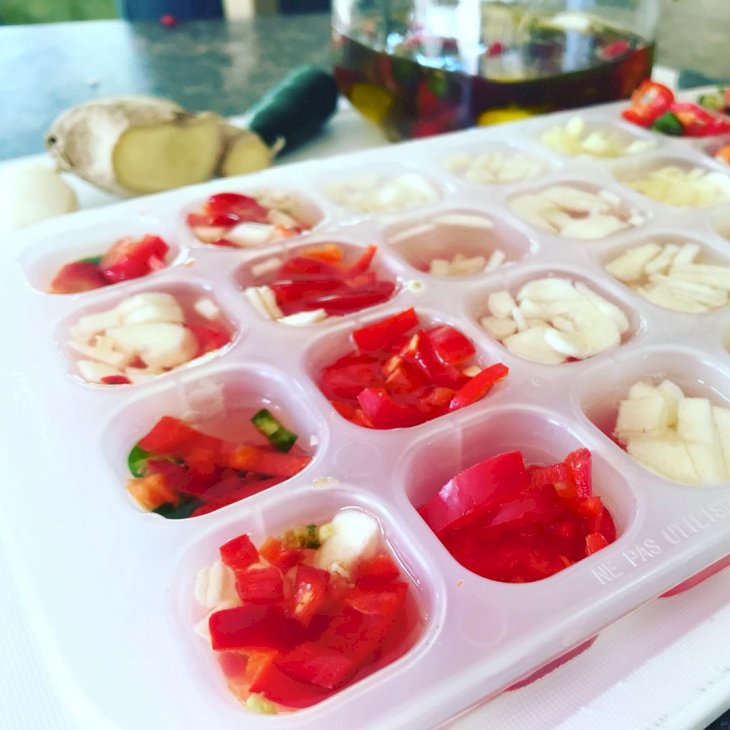 Isn't it amazing to know that you can master a couple of smart tricks in your kitchen at no extra cost? How about infusing a quick spice mix every time you cook something that gets the aroma to seep through all the corners of your house? Maybe this quick spice tray is the right amount of everything you need to don this hack. Just mix ginger, garlic, and chili with a dash of water and oil in your ice cube tray. Freeze the mixture and use it whenever you feel like indulging in some spicy appetite. Tip—you can freeze chopped tomato slices too!  
Organize Jewelry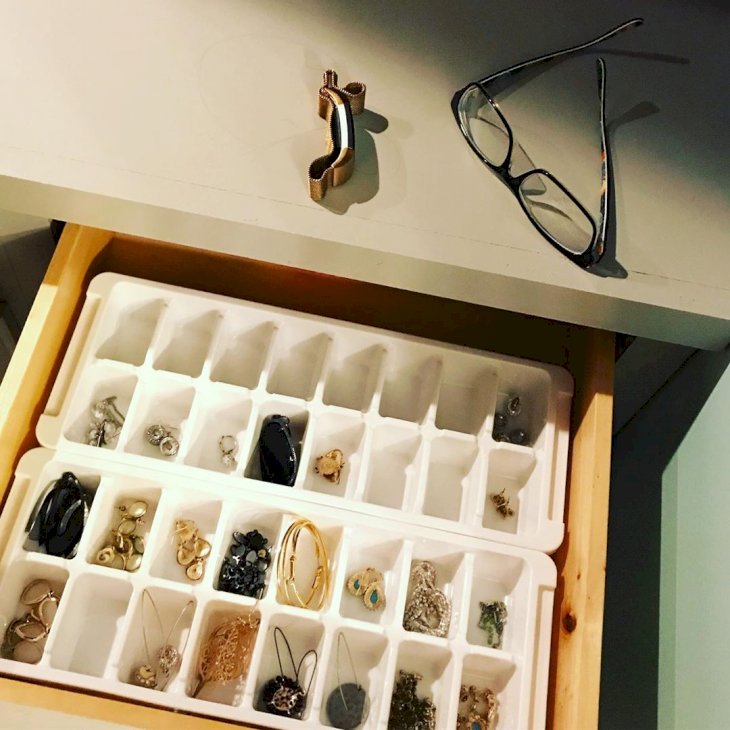 Don't you think it's a great idea to be able to reach your favorite earrings and girly accessories when you need them the most? But for some, getting rid of all that mess and clutter on their nightstand might be a big reason for worry. Just follow this simple hack—use your ice cube trays as accessory compartments to organize your jewelry. This way, you know what lies where, and of course, you'll never get late! 
Yum...Apple Pie Has Never Gotten This Tasty! 
Did you know that you can make yummy mini apple pies using your silicone ice cube tray? You hear that right—silicone ice cube trays are the best substitute to treat your taste buds with one of the best Thanksgiving snacks! While everything about the recipe remains the same, you're just going to use your tray as a mini mold for the entire baking process. But make sure you use an oven-safe ice cube tray!
Save Syrup, Soup, and Herbs!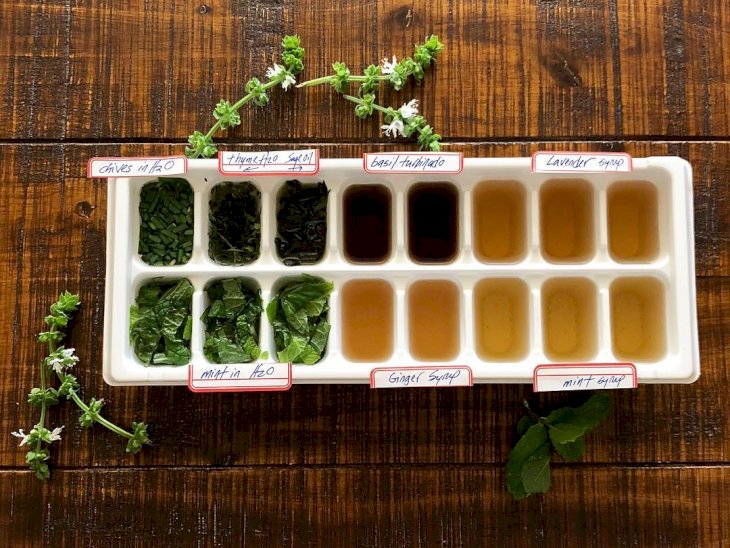 Use those mini jars to store something else and bring in your ice cube tray into action instead. Perhaps, saving herbs, soups, and syrups couldn't have been this fun—thanks to this versatile kitchen accessory. This hack not only retains the freshness of the frozen edibles but also shuns wastage each time you end up with some leftovers. Tip—you can also label them to find out which mold contains what from the menu!  
Store Sewing Machine Bobbins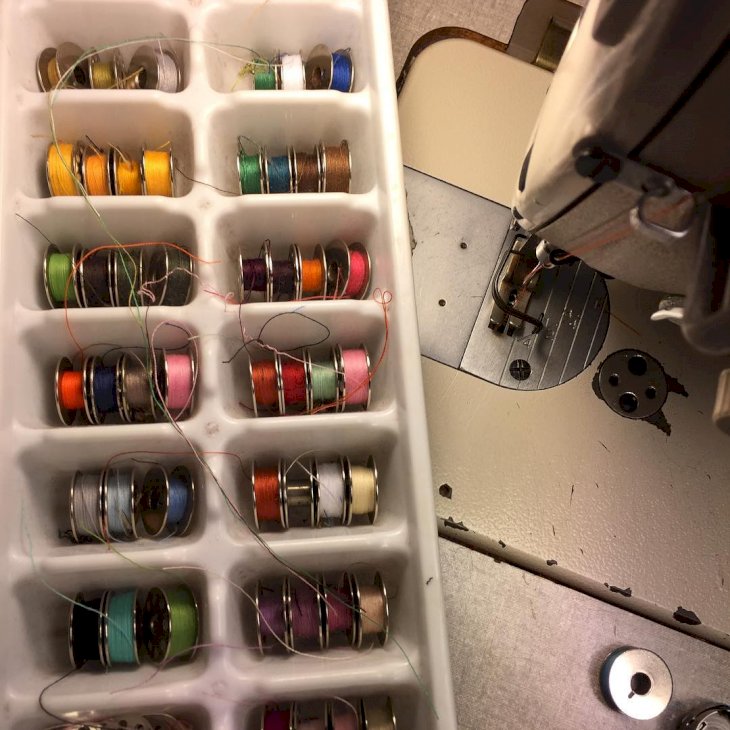 This hack is going to be an elite idea for those who love sewing. Organizing sewing accessories like bobbins might need something spatial, especially where you can seamlessly see the thread. You can use your ice cube tray to organize and hold your sewing bobbins in each slot. The hack isn't just simple, it saves a lot of clutter and time too! 
Make Delicious Vegan Pizza Bites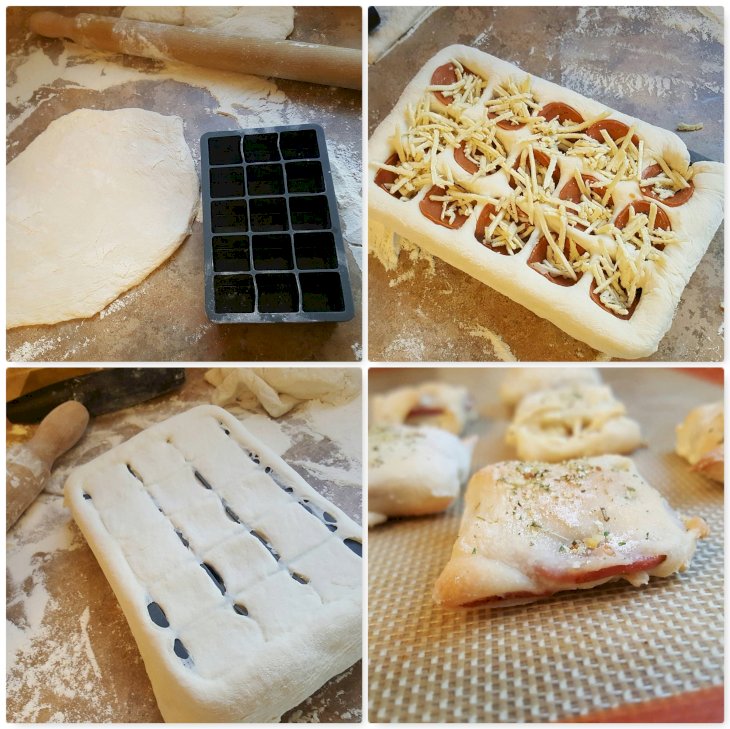 Rock the lunchbox with these delicious vegan pizza bites. The crowd-pleaser makes a great idea you could have during tea parties and get-togethers with friends. You just need to use your ice cube tray to give the bites their perfect shape and size, as shown here! Check out the recipe here!
Propagate Succulents
For the succulent lovers out there, propagating your favorite fleshy plants might demand some extra time. Though succulents promise growth wherever you plant them, it's not the case all the time. You should see how well they propagate before shifting them to the main garden bed. Follow this simple hack—fill an ice cube tray with garden soil and plant your succulent shoots. Wait until you see signs of growth and enjoy your gorgeous succulent garden!
Make Some Clutter-Free Space For Your Favorite Eye Shadows!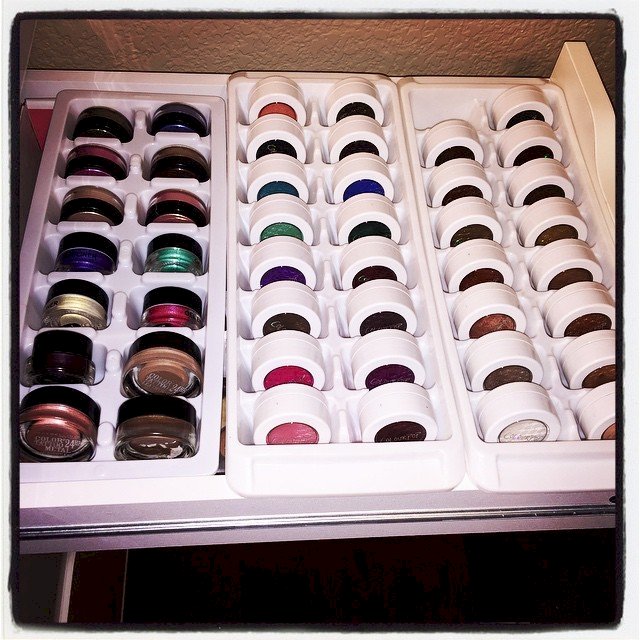 Acrylic organizers can be a bit too pricey, and this is not something that sits well with cosmetic lovers! So, what's the best idea to store your favorite eyeshadows and eyeliners? Well, why not use ice cube trays to store all your single shades, giving you that clutter-free look without shedding a buck from your wallet?! Sigh! Whoever invented ice cube trays—kudos to him for giving us the most affordable kitchen accessory!
Freeze Pasta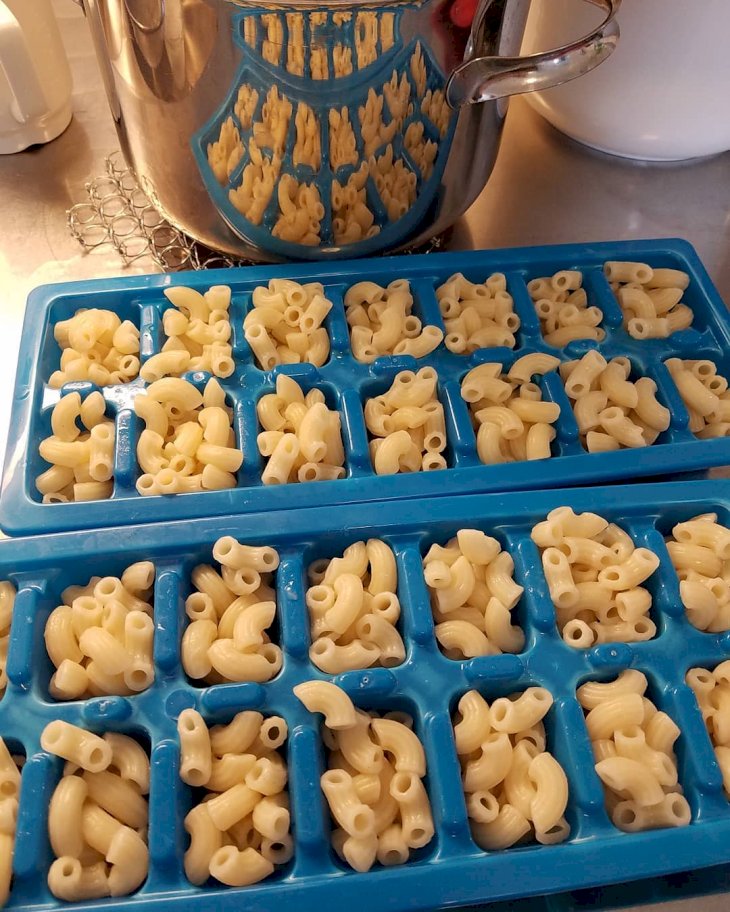 Do you want to make some quick breakfast before starting for the day? How about pasta or ravioli this time? Well, all you need is your silicone ice cube tray to don this hack like a pro. Toss elbow pasta in the ice cube tray's mold and freeze it. Bake the required quantity when you feel like starting your day with a bowl of delicious pasta. The bonus point of this hack is that pasta heats quicker because of the space between the cubes!
Save Mashed Bananas And Lemon Juice For A Long Time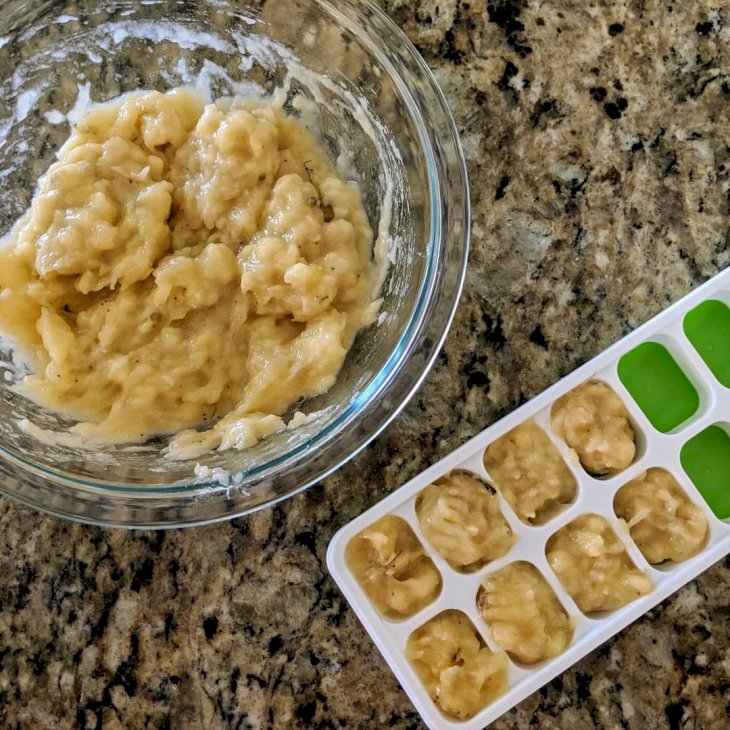 Nutrition and hydration are the two important things you can never miss during summer. But it's always an amazing idea to add some unique flavor to those regular fruit punches and smoothies. You can try making different ice cubes using fruits like mashed bananas, lemon, and even oranges and berries—the choice is certainly yours! The iced fruit cubes can be later used to add extra flavor to smoothies and juices. Ice tray banana pudding sounds yummy too, right?! 
Guess it's time to get those ice cube trays out and disguise them with the surprising things they can do apart from freezing ice! Whether it's storage or cooking, ice cube trays pack some extra surprises than you could imagine. So, which hack are you going to try after reading this article? If you know some stunning ice cube tray hacks, please share them with us! Also, please don't forget to share this article with your friends and family!