Being Rich Doesn't Mean You Cannot Drive a "Garbage Car"
Money and cars go hand in hand, especially if you're a celebrity. One of the first things that most people buy when they start making money is a car. That's because they're the ultimate status symbol; they show that you've arrived. But for one reason or another, celebrities can also get it wrong. Let's take a closer look at some celebrities that drive Garbage cars.
Jay Leno – GMC Syclone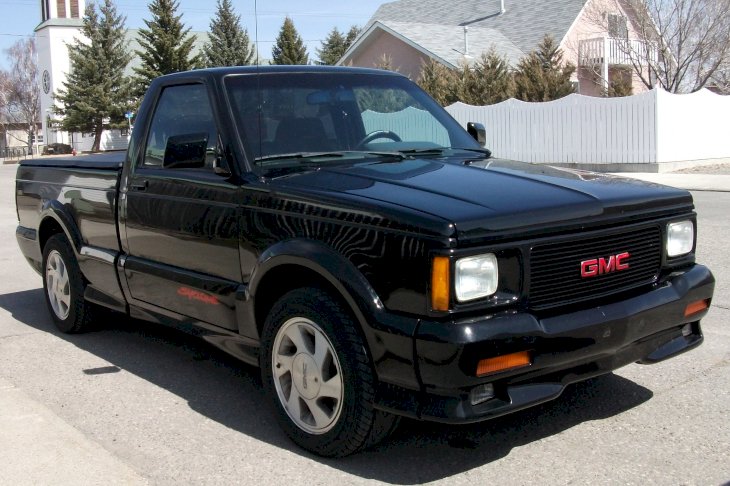 Jay Leno has gone from tv personality to car guru in just a short space of time. One of the more unusual cars in Jay Leno's Garage is a $26,000 1991 GMC cyclone. Only Leno can get away with driving such an average car because he spends every other waking moment driving around is some of the best cars ever built. 
Ludacris – Acura Legend
Before Ludacris became famous, one of his dreams was to own an Acura Legend. So once he did reach his goal, his dream came true. It's been a long time since the Acura Legend was considered trendy (if it ever was), but I doubt Ludacris will be parting with his crown jewel any time soon. 
Lady Gaga – Ford SVT Lightning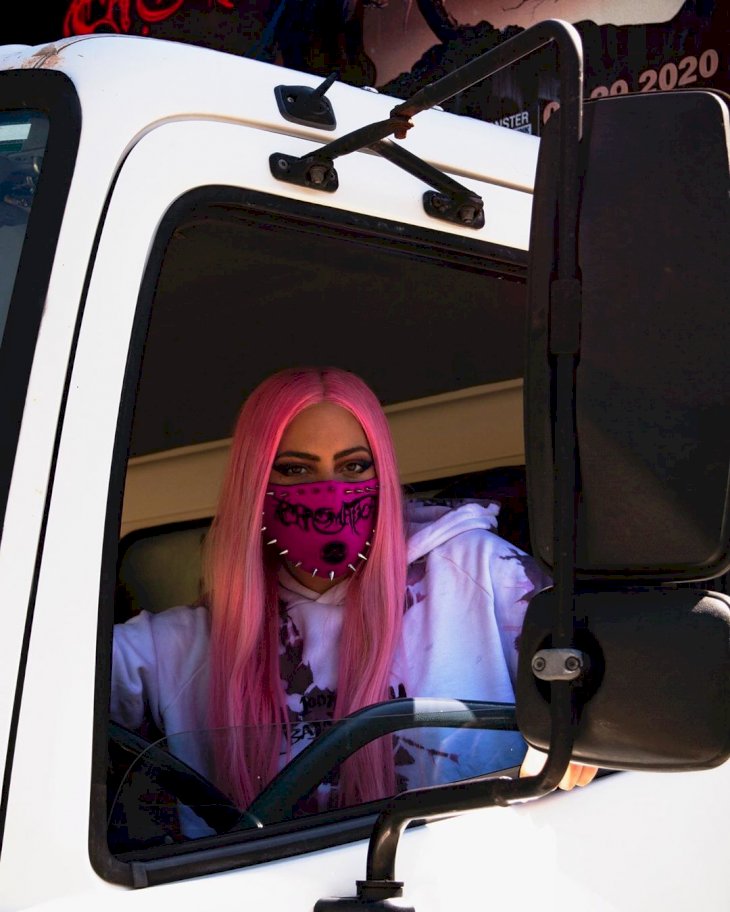 Finding out that Lady Gaga drives an ugly car isn't surprising; what is surprising is the type of car it is. The multi-award-winning singer drives a 1993 Ford SVT Lightning. Gaga was once pulled over for not having the right plates on her truck, and I'm sure the officer was just as surprised as anyone when he saw the driver.
Darren McFadden – Buick Centurion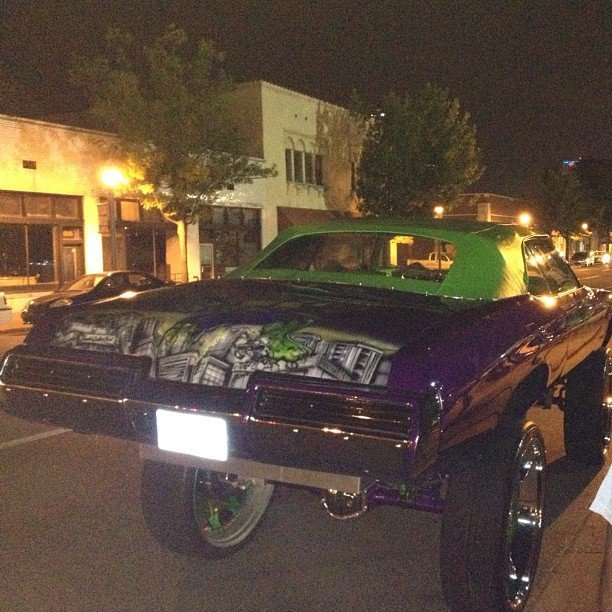 There's nothing we can say about Darren McFadden's Buick Centurion that hasn't been said in the past. The football star drives a Barney/Shrek/Hulk inspired Buick. The car is also a low-rider/convertible, but even that doesn't make it any more attractive. 
Chris Eubank Jr. – Bentley Continental GT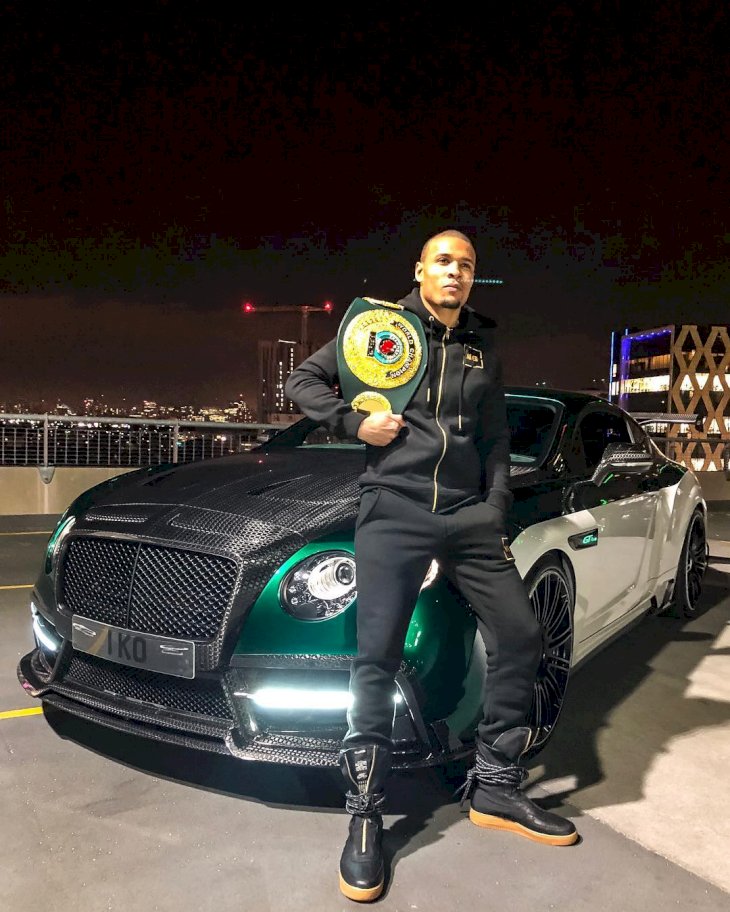 Super middleweight boxer Chris Eubank Jr owns a striking green and black Bentley Continental GT. Unlike his punches, the car is the furthest thing from a knockout. Fortunately for the boxing champion, no one around him is brave enough to tell him that his car is ugly and ruin his day. 
Hulk Hogan – Dodge Viper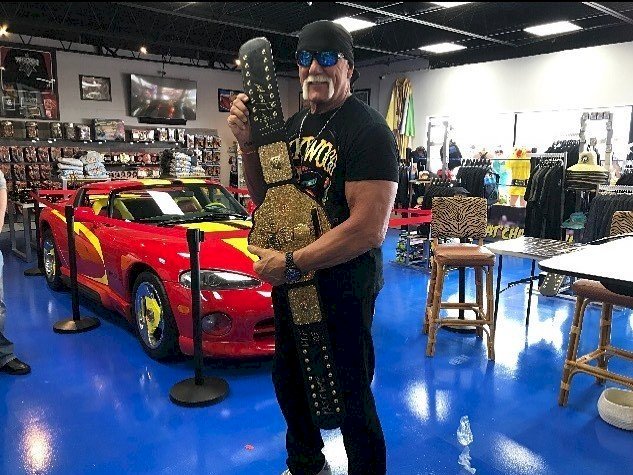 The most famous car in Hulk Hogan's car collection is his bright red and yellow 1994 Dodge Viper. He decided to paint the car with his signature colors. And while the colors may look good on a multi-billion dollar fast-food chain, they don't go so well on an American muscle car.
Jeffree Star – Lamborghini Urus Super SUV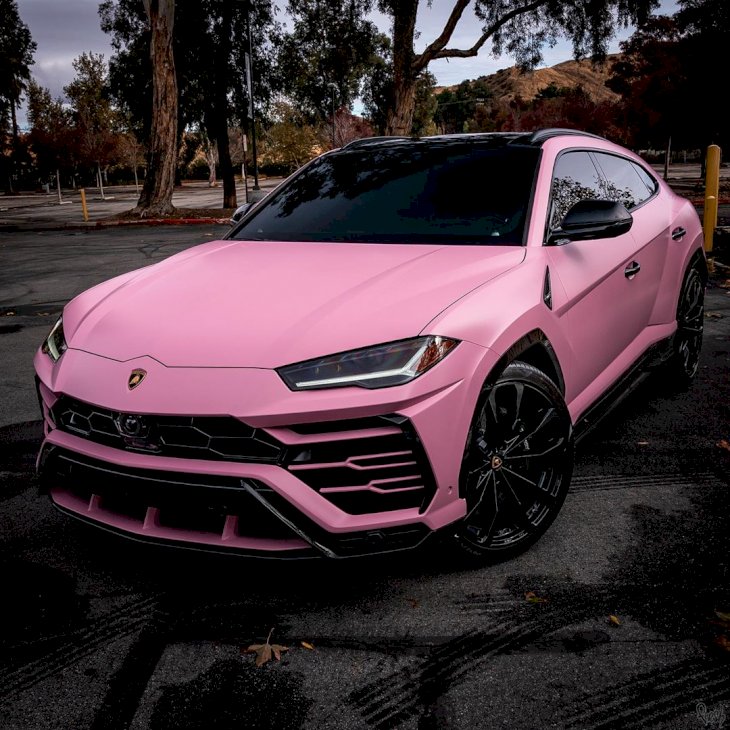 Make-up artist Jeffree Star has built his cosmetic empire based on Youtube videos. The artist then turned around and used that money to get a beautiful Lamborghini Urus. He then used one of his magic brushes to turn the car pink, a decision he probably regrets today. 
Jojo Siwa – Tesla Model X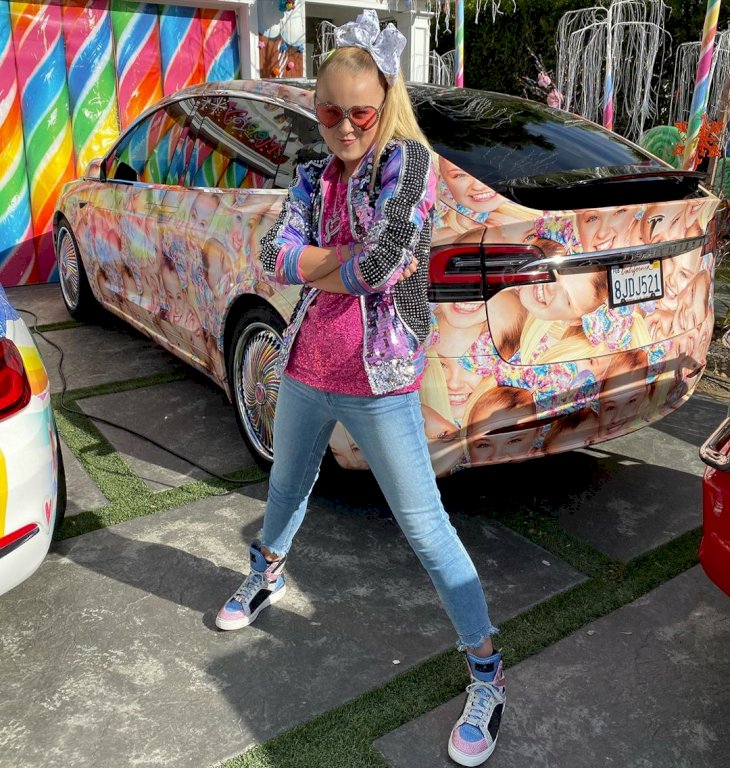 Jojo Siwa is a teenage Youtube sensation from Nebraska, who has built a Sparkling empire. She owns a Tesla Model X wrapped in tiny little Jojo Siwa's all over. The eye-catching car looks exactly like what it is, the car of a creative 17-year-old, and we should be careful not to judge her too harshly. However, the car looks better parked in the driveway rather than being on the road.
Paris Hilton – BMW I8
The I8 is one of the best looking cars ever to come out of the BMW factory, but after Paris Hilton bought one, she felt that it needed a little something extra. So the real-life barbie decided to customize it with a skirt inspired holographic wrap. Some of her fans think that it looks pretty, while people who live away from the Malibu beach house think it's a pink disaster. 
Caitlyn Jenner – Porsche 911 GT2 RS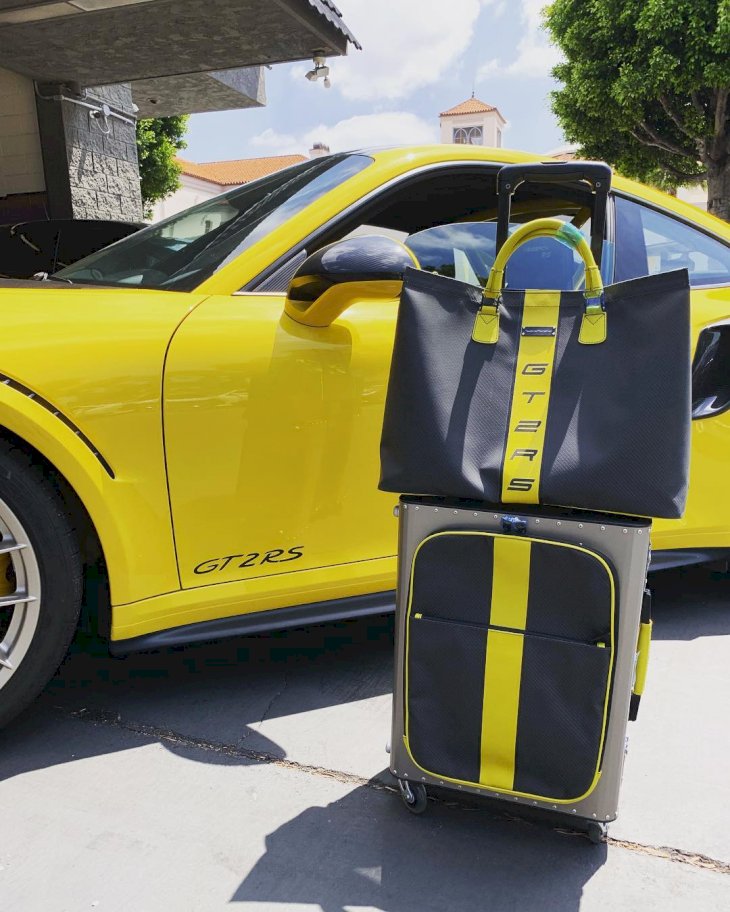 Caitlyn Jenner is a fan of fast cars and loves to style. Jenner turned her Porsche 911 GT2 RS into a bee. The vehicle has a custom black and yellow paint job; it matches with a piece of custom luggage that Jenner received from Angie Mead King. 
Chris Brown – Lamborghini Aventador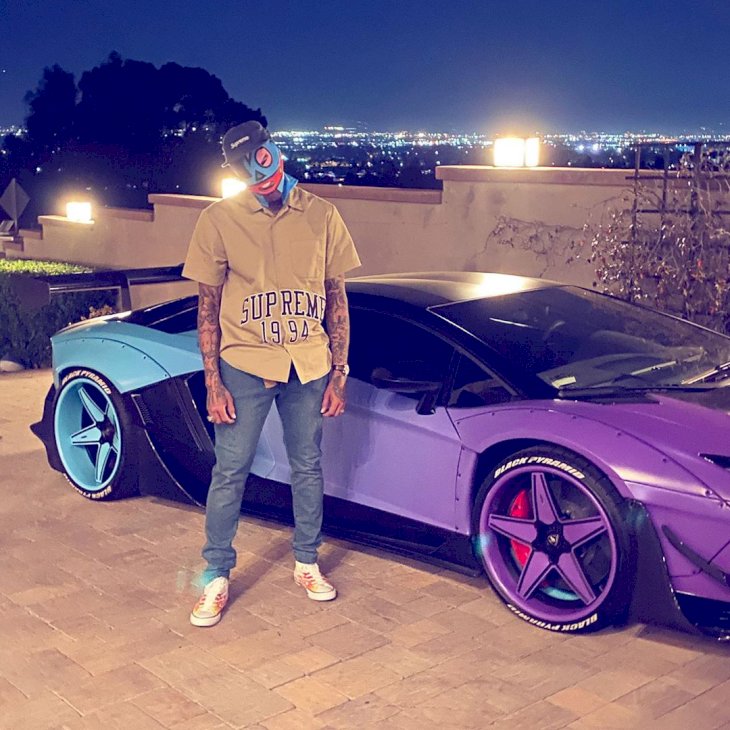 Chris Brown has an affinity for Lamborghini, but I'd be surprised if the feeling were mutual. The artist is known for going a little overboard when he customizes his cars. Chris Brown once customized one of his first Lamborghini's to look like a P-51 fighter. More recently, the artist turned his Aventador into something straight out Transformers, but not nearly as cool.
Tyga – Lamborghini Aventador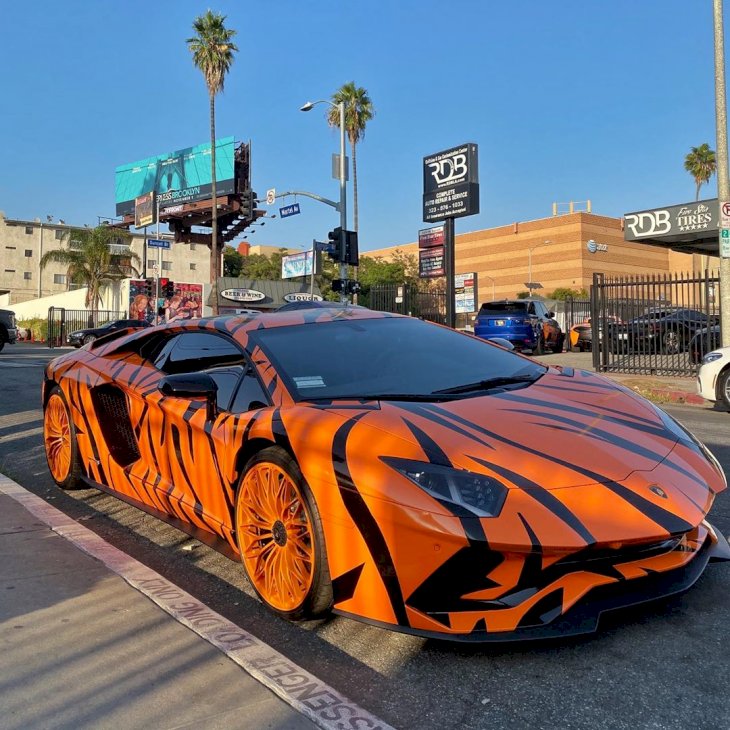 Tyga is known for his extravagant lifestyle. His over the top fashion sense, which sometimes can filter through to his garage. The rapper owns a custom orange Lamborghini Aventador covered with tiger stripes. The Lamborghini used to be a bright chrome pink, but Tyga decided to change it, but it doesn't look any better. 
Conan O'Brien – Ford Taurus SHO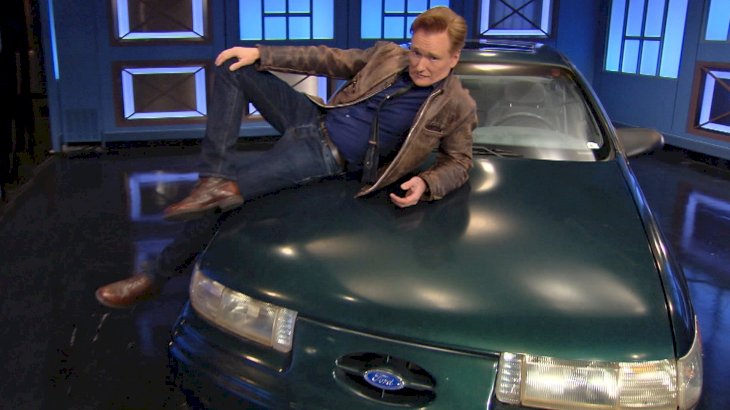 Talk Show host Conan O'Brien owns a 1992 Ford Taurus SHO that he refuses to get rid of. The Taurus cost him $24,000, and despite its 220 horsepower, it's not a car worth having. If the comedian does decide to sell his Taurus, he'll be lucky to make more than a couple of thousand dollars.
Jeremy Piven – Ford Bronco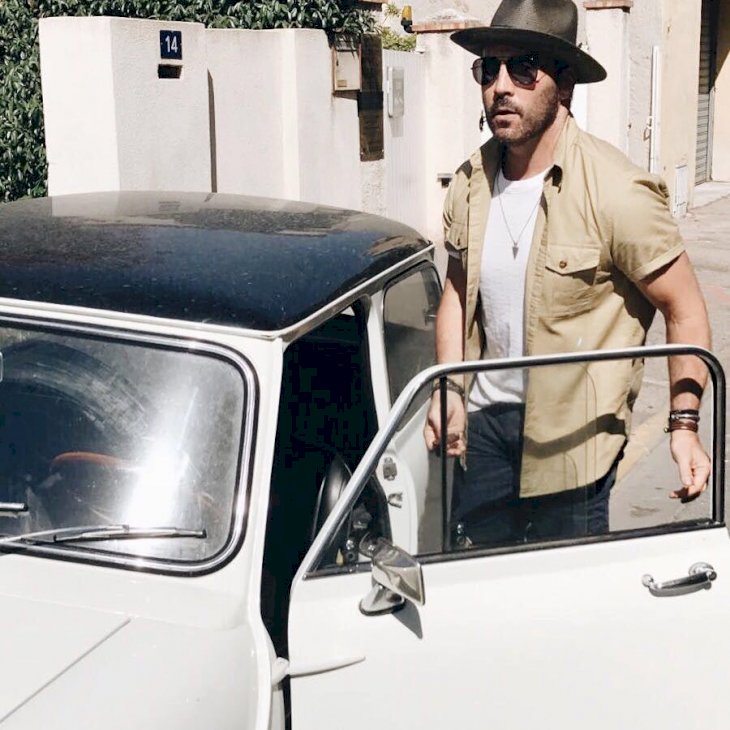 Jeremy Piven is one of the most well-known people in Hollywood, yet he chooses to drive around in a Ford Bronco. By itself, the Bronco is a decent car, just not something you'd expect to see in Jeremy Piven's garage.
Mark Wahlberg – Minivan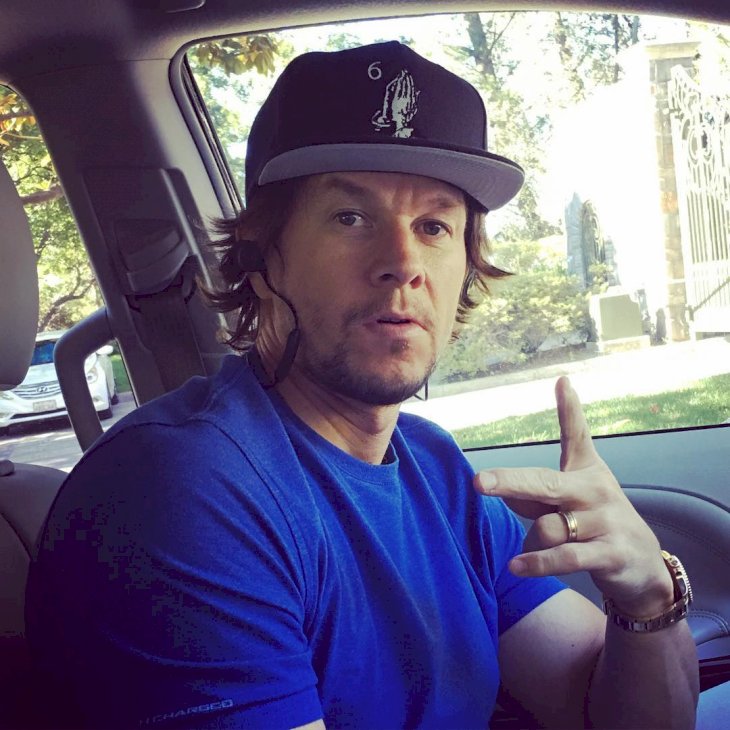 Behind all of that muscle and bad boy attitude, Mark Walhberg is a family guy, and you can see it in the car he drives. The actor/fitness guru drives around in a minivan that comfortably seats his four children. There are several family cars that Walhberg could've bought instead of this garbage can on wheels, but what do we know, right?
Celebrities are proof that no amount of money can buy you taste. Even some of the most influential people in the world are capable of driving around in a heap of trash. Fortunately for them, they can walk into a dealership and drive out with whatever sports car is hot right now, and maybe some of them should.