Living in America, 100 years ago and now
Approximately 100 years ago, people could simply search through a mail-order catalog to select the house they liked the most and buy it at one year's salary. Most people ignored the prosecutor because the chances of they dying in an accident in a factory or because of their work with heavy machinery were much higher. Taxes were his last concern.
Although many believe that life today is difficult for all the expenses we have, the situation in 1919 was much worse. The workdays were very long, strenuous, and the pay was a pittance. In the following list, you can see some comparisons of how American life has changed in the last hundred years concerning work and money.
1919: Working conditions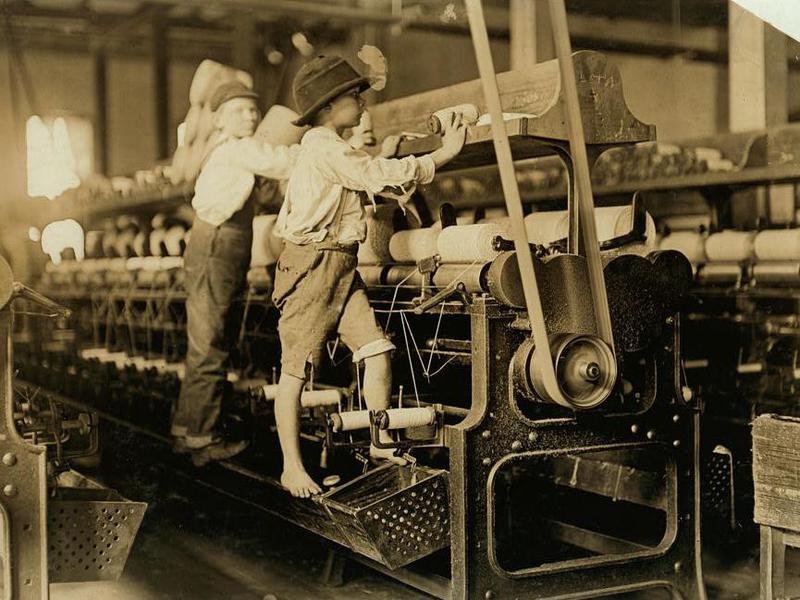 In summary: Your childhood dreams were less important than working in the factory.
Before the labor laws of the New Deal were enacted, it was common for people to work from 10 to 12 hours. The steel mills were the most important companies of the moment, but working in them was a particularly exhausting work of approximately 63 hours a week. Industrial deaths in the early 1900s were part of employment; in Allegheny County, Pennsylvania, 526 workers died from work-related accidents, of which 195 worked in steel mills.
By 1913, the death rate at work was 61 per 100,000 workers, which equaled 23,000 industrial deaths. As children were a significant part of the workforce of the time; it was recorded that approximately two million children under the age of 15 had industrial jobs. Most states had laws to compensate for this danger in which employers covered all costs related to accidents, but workers lost all rights to sue the company.
2019: Working conditions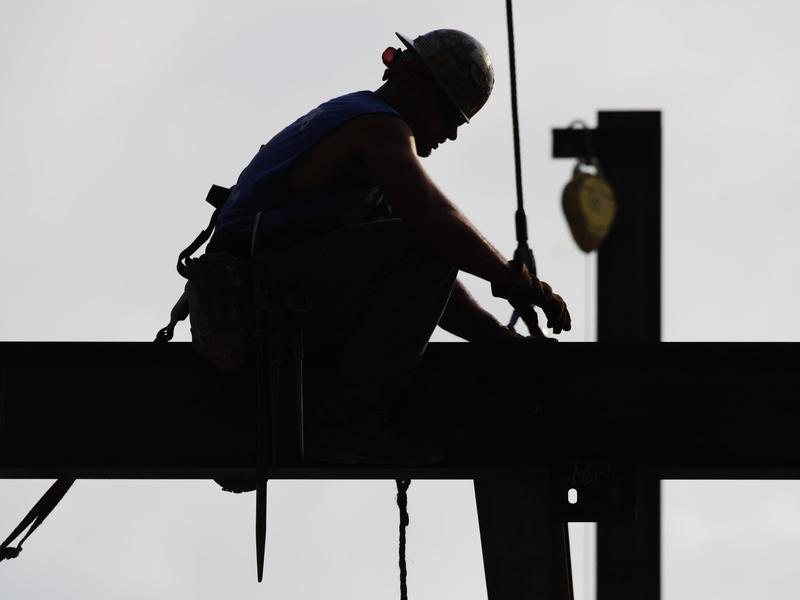 In summary: There are laws that protect us now.
Deaths from work-related accidents have decreased considerably in the last 100 years. According to the records provided by the Labor Office, in all registered industries, only 5,147 deaths were registered in the year 2017. Construction workers appear in this registry as the most prone to accidents, with a total of 971 deaths in that same year.
Current laws specify that workers must have a mandatory rest period to eat, and eight hours of work per day is the standard in the vast majority of companies. In addition to this, all companies must have registered insurance to protect workers in case of accidents. They must comply with strict safety standards to reduce the chances of these happening to the minimum possible.
1919: Taxes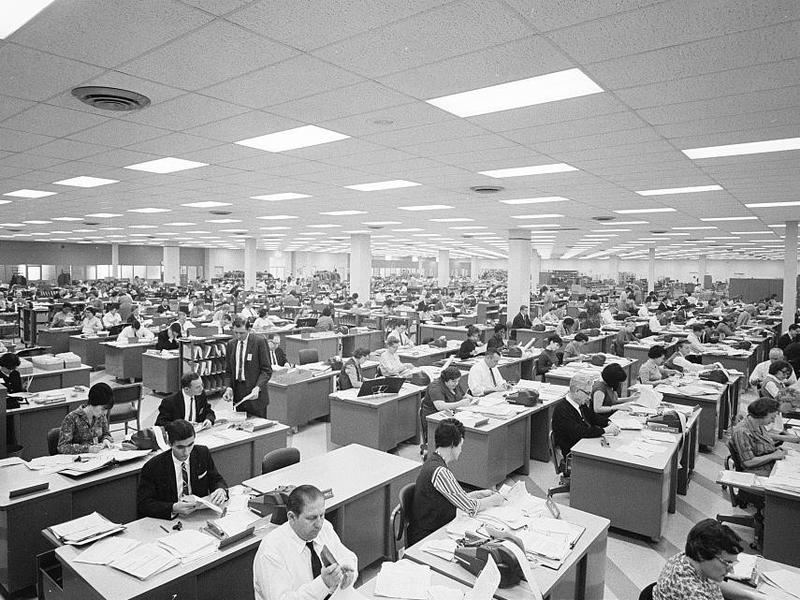 In summary: No one worried about paying federal taxes.
The Income-tax was a relatively new policy in 1919. The Sixteenth Amendment, which guaranteed that Congress collected these taxes, was only ratified in 1913, and the vast majority of Americans were not aware of this legislation. The fees at that time were meager. The average rate for all income was 6.39 percent, and the value of taxes did not exceed $ 238, which would be $ 3,646 today.
Gathering these taxes was very complicated for the government those days because they did not have enough staff to collect them by themselves. According to the IRS records, only 5 percent of the people forced to pay such taxes, 5.3 million Americans, did it. And most of them did not do so on the corresponding date.
2019: Taxes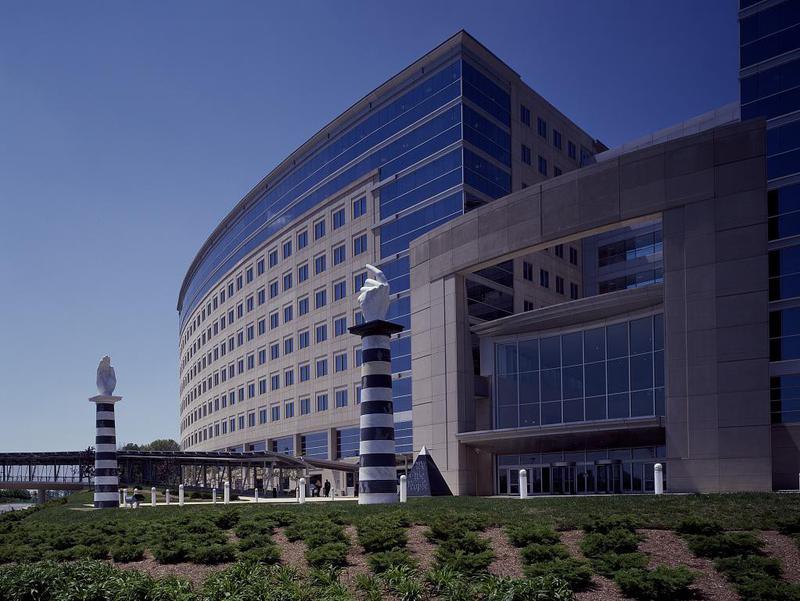 In summary: The best option is to pay.
The people of 1919 would be horrified to see the amount of money we currently pay in various taxes. Current rates range from 10 percent for people with low incomes, and 37 percent for people with higher wages. Now, it is difficult to calculate the average tax rate for Americans, but it is estimated that citizens pay approximately $ 8,367 in federal taxes every year.
People who fail to pay on the correct date, or simply decide to evade their taxes, are persecuted by the authorities. They're fined in the mildest cases, and may even go to prison if the IRS considers that they have many faults. Federal authorities invest a lot of effort in reducing tax evasion crimes to maintain a steady income for the improvement of the country.
1919: Strikes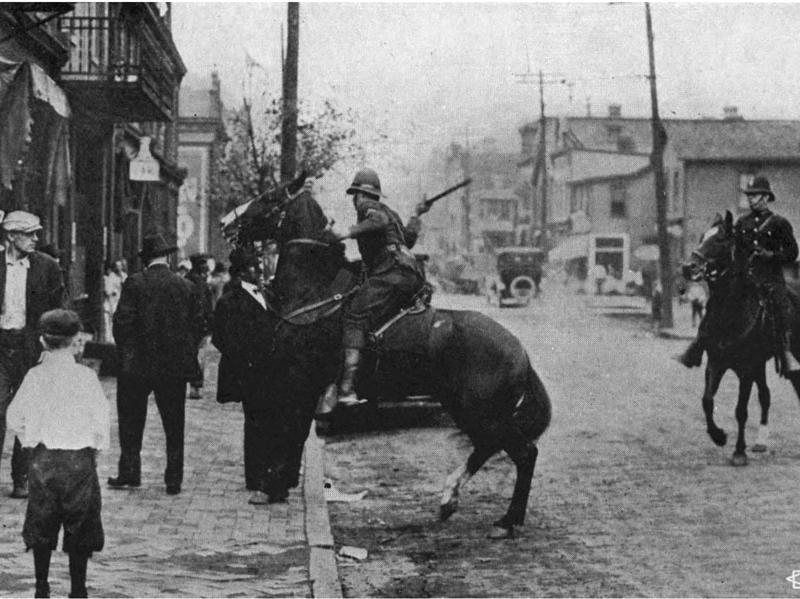 In summary: The strikes had no effect.
For many years, workers struggled to get labor laws that benefit them. In the Great Steel Strike that happened in 1919, about 350,000 workers gathered to protest against long working hours, low wages, and the horrible working conditions. During that year, more than 4 million workers participated in various strikes around the country to improve their working' conditions.
Workers' demands to reduce work hours, obtain a better salary, and establish unions that protected employees failed over time. The steel companies took advantage of their contacts to manipulate the opinion of the general public. They made them believe that the demands of the workers were a latent threat of communism that tried to take over the country. Violent actions by the police and the National Guard were prevalent throughout the country.
But they also had a positive effect when Congress passed the Child Labor Tax Law in 1919. This law imposed a 10 percent tax on the net profits of companies that employed children under these work' conditions. Companies could not afford such a high percentage of their income going directly to the government for subjecting children to work as much as adults!
2019: Strikes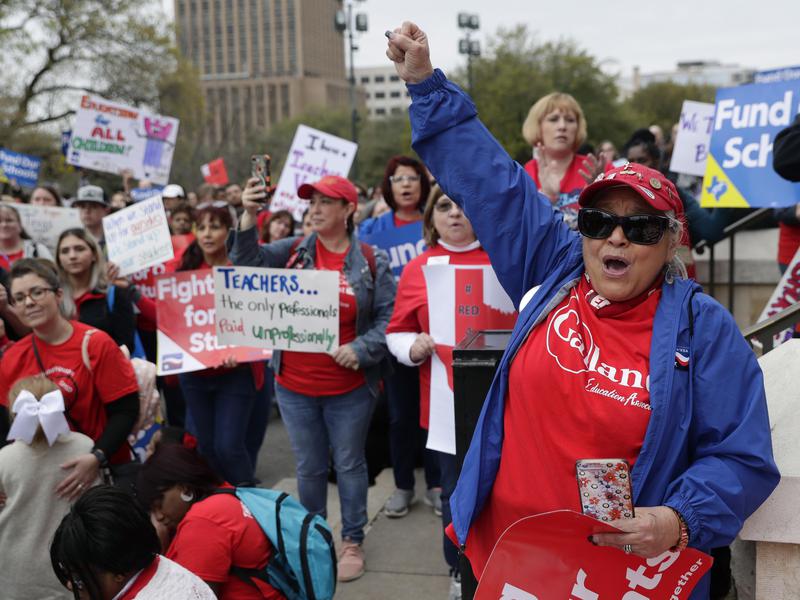 In summary: Strikes have a higher success rate.
The objective of the current strikes in the United States is focused more on getting a fair payment because the working conditions have improved dramatically. According to 2018 reports, 533,000 workers went on strike or participated in some union action to improve their salaries, and the vast majority of these actions had a positive impact on their wages.
Teachers staged the largest and most essential strikes. They changed the chalk for pickets and posters in favor of a considerable wage increase in Arizona, Colorado, North Carolina, Oklahoma, West Virginia, and Los Angeles. In 2019, the teachers' strike in Denver managed to obtain a net profit of $ 23 million in salary increases after 3-day with the support of the communities that were part of the schools.
1919: Average salary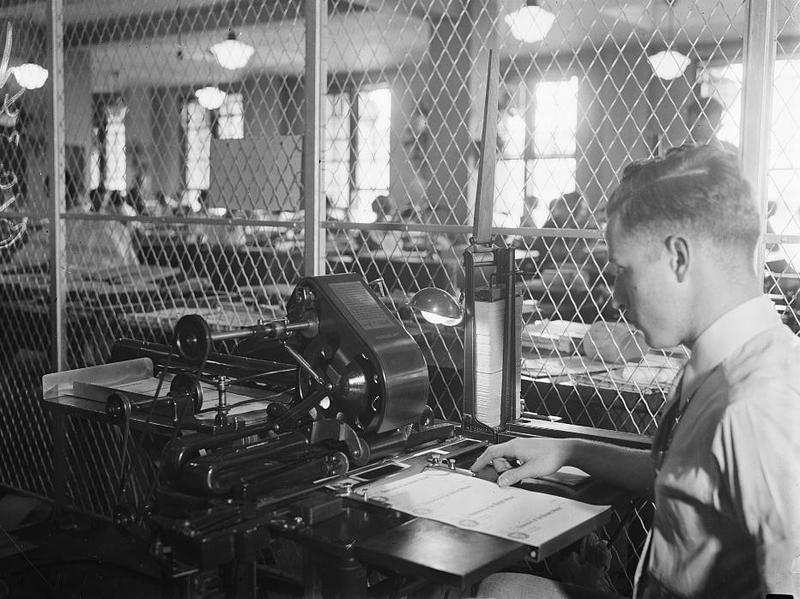 In summary: They did not earn enough to live.
During the first part of the 20th century, the IRS reported only the average net income of the people and not the median adjusted gross income as it does today when reporting to the government. It's because of this that most people consider that the 1919 report on US income statistics may be biased because the high earnings of the wealthiest people in the country are included in it. According to these reports, the average net income of people in 1919 was $ 3,724, which would be equivalent to $ 57,000 in 2019.
An external report published in 1921 by the "Journal of Political Economy" indicated that these values ​​were wrong. According to that study, the average male worker worked for 45 hours a week, earning 30.1 cents per hour, which means an annual profit of $ 1,322. Adjusted for inflation, it would be equivalent to $ 20,253 per year if the person worked every single day.
This report also indicated that, during these years, large groups of people who were part of the workforce suffered from "excessive underemployment," which implies that 10 percent of these workers worked less than 24 hours a week. This means that many of them earned much less than the government estimated.
2019: Average salary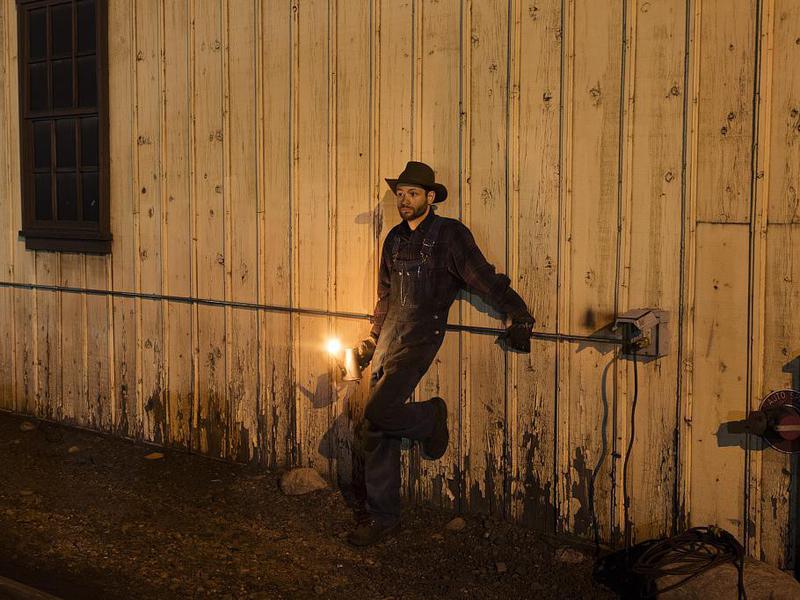 In summary: The profit is better, but still not enough.
The current earnings of people improved considerably, but it is not enough to determine that current income meets the needs of people. According to IRS records for 2016's fiscal year, the median adjusted gross income was $ 40,078, and according to the US Census Bureau, the unadjusted median income for 2017 was $ 61,372. These values ​​indicate that the current average citizen does not earn enough to live comfortably without having some kind of extra income.
If we take these values ​​as a reference, a person who earns $ 40,078 would have the same purchasing power as someone whose salary is $ 2,579 in 1919. And a person whose annual salary is $ 61,372 would have the same purchasing power as a worker of 1919 with a salary of $ 3,950. The difference is not much, but it means a significant change in the workers' standard of living.
1919: Cost of a house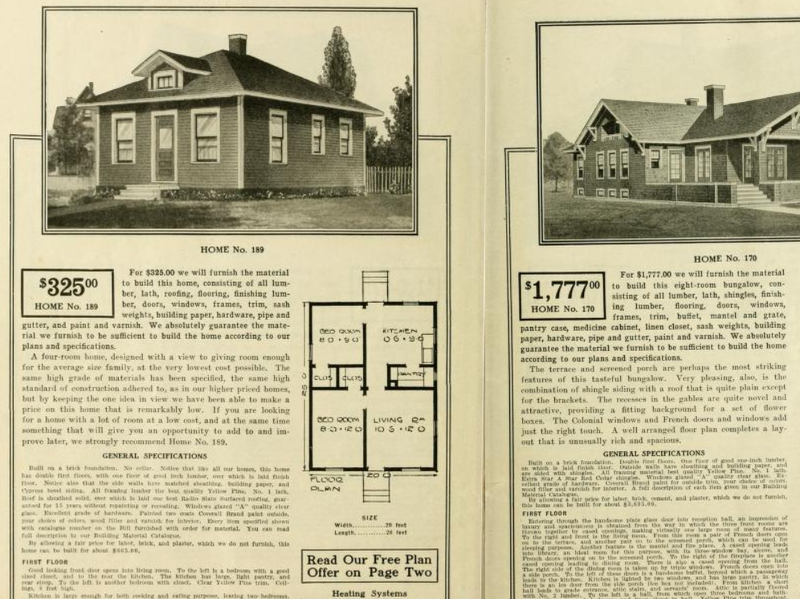 In summary: Buying a house was very easy.
Acquiring a home in 1919 was really simple because you could buy it directly from a catalog, as discussed at the beginning of the article. You had to build the house yourself because they only sold the materials and blueprints, but the cost was very affordable. In the "Book of Houses" of 1916, the cheapest house cost approximately $ 325, which would be equivalent to $ 5,000 in the present.
But if you wanted to buy something more suitable for an average family, you only had to disburse $ 1,300, around $ 50,000 in 2019. Other similar figures put the cost of a standard home for the 1915 people at $ 3,200, which would be approximately $ 49,000. It would be roughly the annual salary of an average worker.
2019: Cost of a house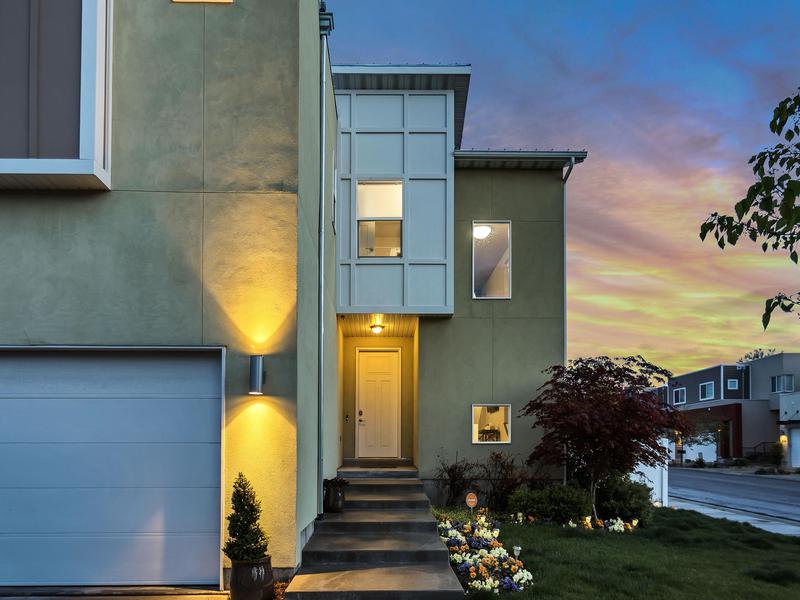 In summary: It is almost impossible.
You would need much more than a full year's salary to be able to buy a house with the current prices of real estate. This year, the average national cost of a home is around $ 289,415. Most people live in leased houses while they manage to accumulate the money needed to buy a home of their own, which may take a few years.
1919: Women in the labor force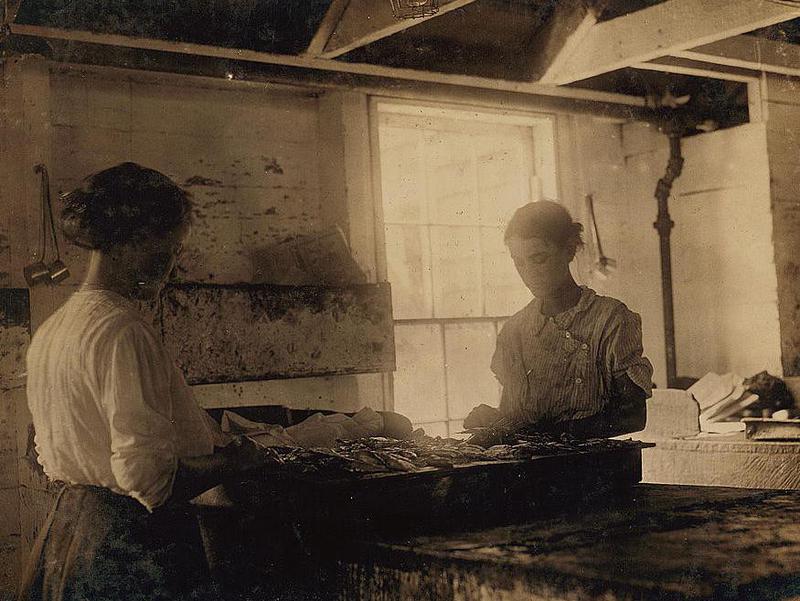 In summary: Even if you worked hard, the profit was very little.
The women of that time had to settle for regular jobs as cooks, waitresses, secretaries, teachers, nurses, and similar positions. The salary of the women varied considerably according to their work and the state in which they lived. Nonetheless, it was deficient by the standards of the time. According to a report on female candy makers in Pennsylvania that was made in 1919, most of them earned a salary of less than $ 6 per week, which would be equivalent to $ 92 currently.
Women residing in Massachusetts, a state that had minimum wage laws that benefited women, could get a fairer payment for their labor, but this did not last long. The Supreme Court of 1923 declared that these laws were unconstitutional, so, as of that amendment, the female salary fell precipitously in this state, and their profit became lower than in other parts of the country.
In 1919, the International Congress of Working Women was formed. And although their demands were reasonable because they only demanded an eight-hour work schedule, a payment equal to that of men, and a period of maternity leave, they were unsuccessful. Their working conditions continued to be miserable until 1963 when the Equal Pay Act that would prohibit gender discrimination was enacted.
2019: Women in the Workforce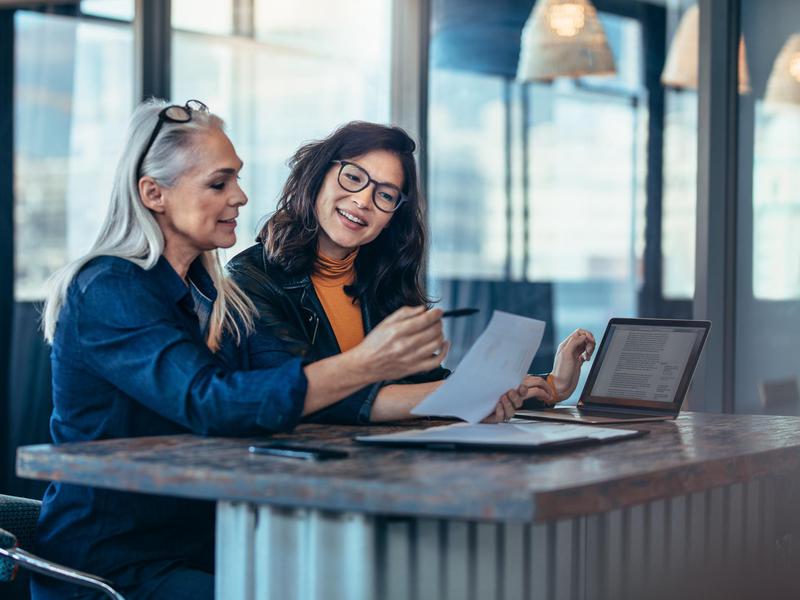 In summary: Better working conditions that could improve
The salary difference between men and women is currently much lower than 100 years ago, but it is not yet possible to consider that there is equality between the two genders. According to a study conducted by the Pew Research Center, women earned an average of 82 cents for every dollar earned by a man in 2018. The most common jobs for women currently, according to the Department of Labor, are school teachers, nurses, secretaries, customer service representatives, and many other positions that seem predetermined to them.
1919: Food Prices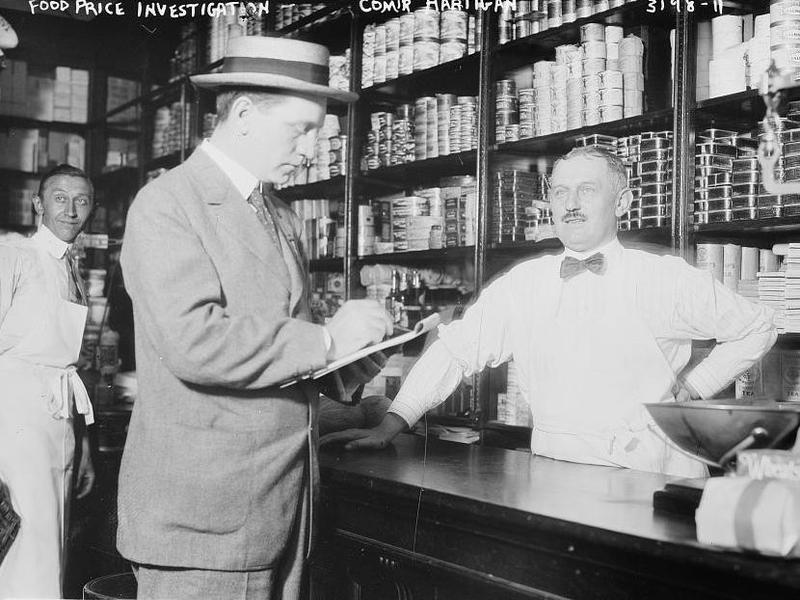 In summary: Prices increased rapidly due to inflation.
The current food prices may seem crazy to us, but the reality is that the people of 1919 suffered a considerable high in grocery stores because inflation soared due to the postwar period. Food increased by 88 percent from 1913 to 1919, which caused many people to have problems feeding adequately. For example, a dozen eggs, which cost 34.5 cents in 1913, increased to 63 cents over the course of 6 years.
In 1919, the most common food prices were the following:
A pound coffee: 43 cents.
A pound of margarine: 41 cents.
A pound of cheese: 43 cents
A pound of rice: 14 cents
A quart of milk: 15 cents
A pound of potatoes: 38 cents.
A bread pound: 10 cents
2019: Food Prices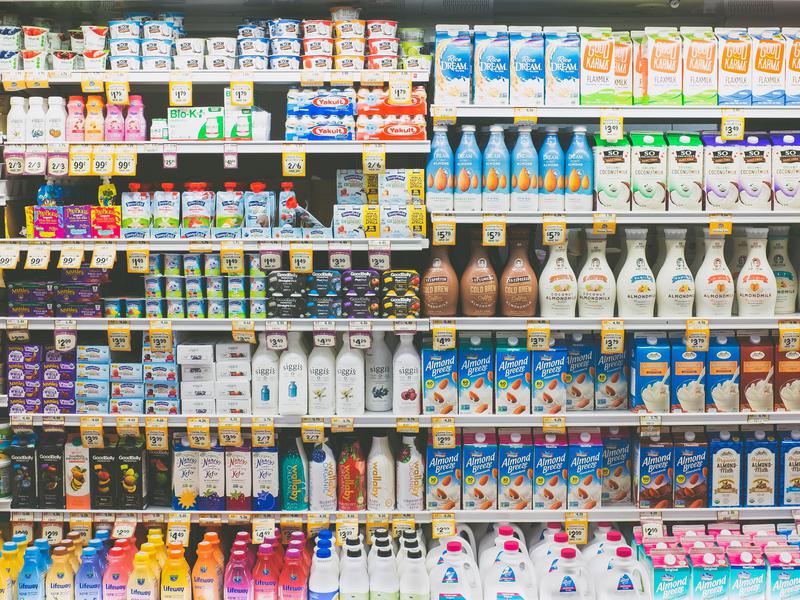 In summary: We pay much less for our food
If we think about the influence of current inflation, we pay much less for the food we currently consume. For example, a pound of coffee could cost 41 cents in 1919, which is equivalent to buying $ 6.50 of coffee in 2019, more than a pound. If we compare the prices of that time, making the equivalence to the costs of 2019, our base salary is enough to buy a more significant amount of food.
The average prices of the same foods in 2019 are the following:
A margarine pound: $ 1.60 (tub)
A bread pound: $ 1.20 per pound (white)
A pound of rice: 72 cents.
A gallon of milk: $ 2.90
A pound of cheddar cheese: $ 5
A pound coffee: $ 4.30
A pound of potatoes: $ 0.75
1919: Infant mortality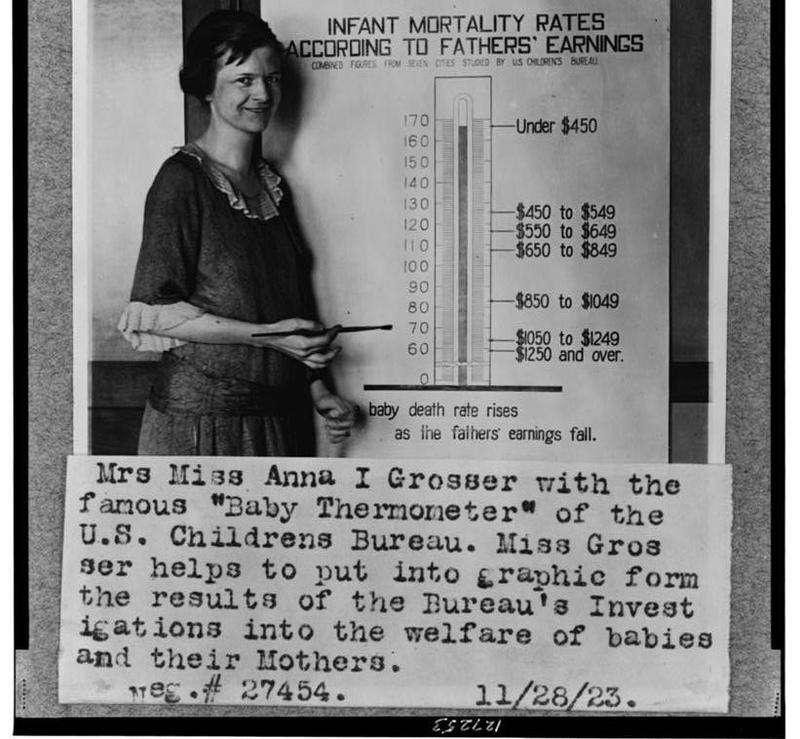 In summary: The mortality rate was very high.
Even considering the living conditions of the people of that time, and the health problems that existed in many parts of the country, the infant mortality rate was too serious. By 1919, 87 of every 1,000 babies died after childbirth. This percentage is comparable to that of the current Central African Republic, which has an infant mortality rate of 88 out of every 1,000 live births. Logically, the government took actions to reduce this percentage, but the technology of the time did not allow it.
2019: Infant mortality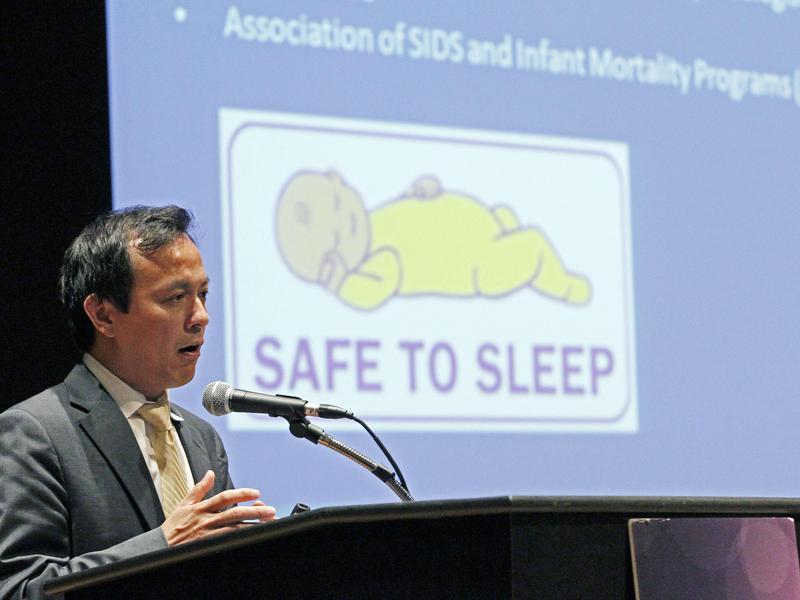 In summary: It is much lower, but varies according to the state of the country.
The United States of America has a current infant mortality rate of 5.7, but this rate can vary according to the state in which the baby is born. Mississippi and Alabama, which have a rate of 8.9 and 8.7, respectively, are considered to have the highest standards of infant mortality in the nation. Because this average includes the entire nation, it can see that the country has advanced considerably in the last 100 years.
1919: Owning a house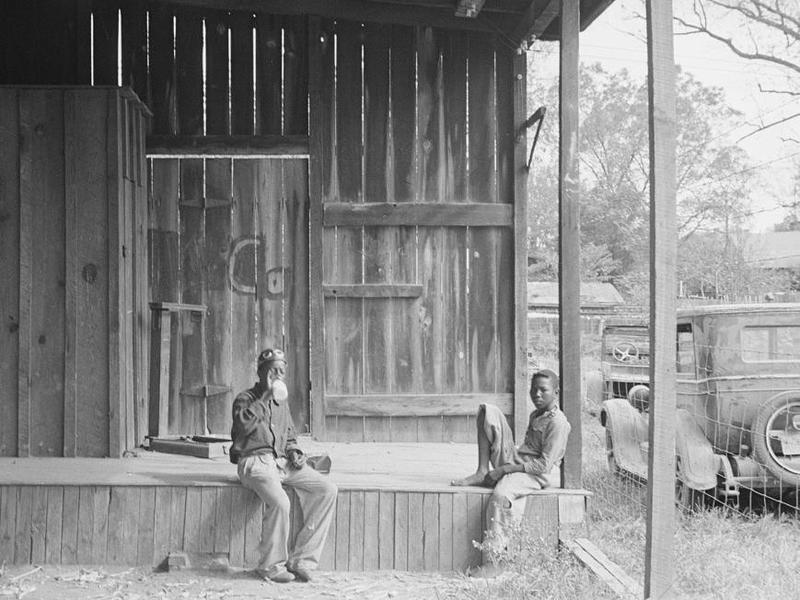 In summary: It was improbable to have a home.
People who lived in 1919 were less than 50 percent likely to have a home of their own at that time. According to the data recorded in the United States Census, only 45.9 percent of Americans owned their homes in 1920, which is the closest year recorded by this census. 
The fact that it was the era before the Housing Act that was enacted in 1930 contributed to this low percentage, among other factors. Also, the companies in charge of real estate could deny access to a property to the people according to their skin color. The few people of color who had the money to buy a house did not enjoy that privilege at all times.
2019: Owning a house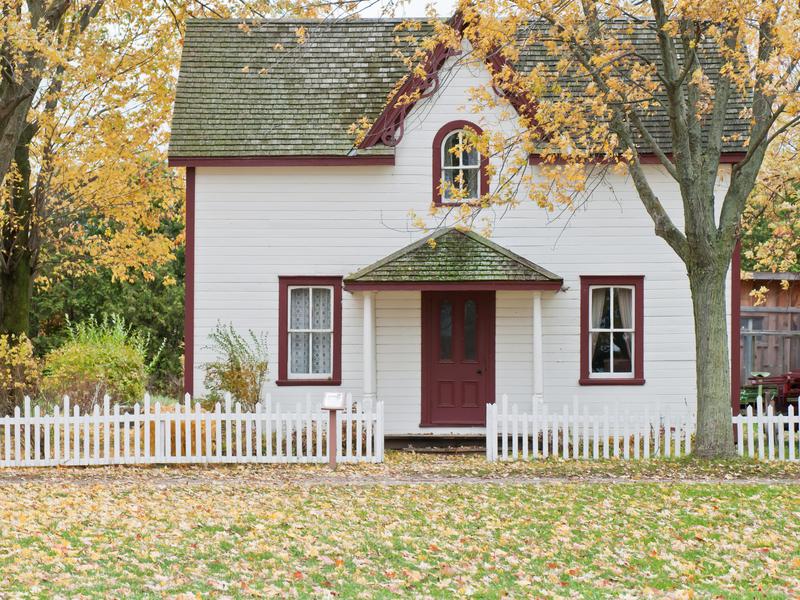 In summary: It is much more likely to buy a home.
According to the current numbers, the percentage of people who have a home of their own is 64.8 percent. This property rate had fallen considerably since 2000 when the percentage of people owning a house was 66.2 percent, but this may be due to multiple factors. The current housing rates are more similar to those of the 1980s and 90s, in which the percentage was 64.4 and 64.2, respectively, so it is possible that these numbers increase in the following years.
1919: The largest employers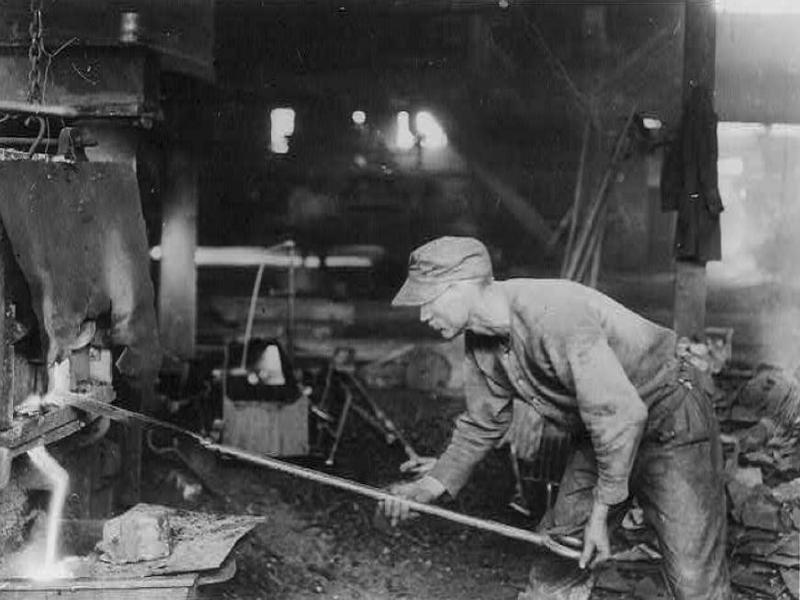 In summary: There were helmets and overalls in everyone's closet.
By the beginning of 1900, the government employed many of the people. 2.7 million people worked directly for the United States, but they were not the largest provider of jobs for the citizens. The largest industries of that time were manufactures, with an approximate of 10.7 million workers, service providers, with 14.25 million, and goods producers, which employed 12.8 million people.
One of the most prominent players in the industry in 1919 was US Steel, a company that was worth $ 1.4 billion at the time and controlled 50 percent of the labor market. Working in factories was common, and even generational, for many of the American families. It was not unusual to meet people who inherited the metallurgy trade to their children and grandchildren.
2019: The largest employers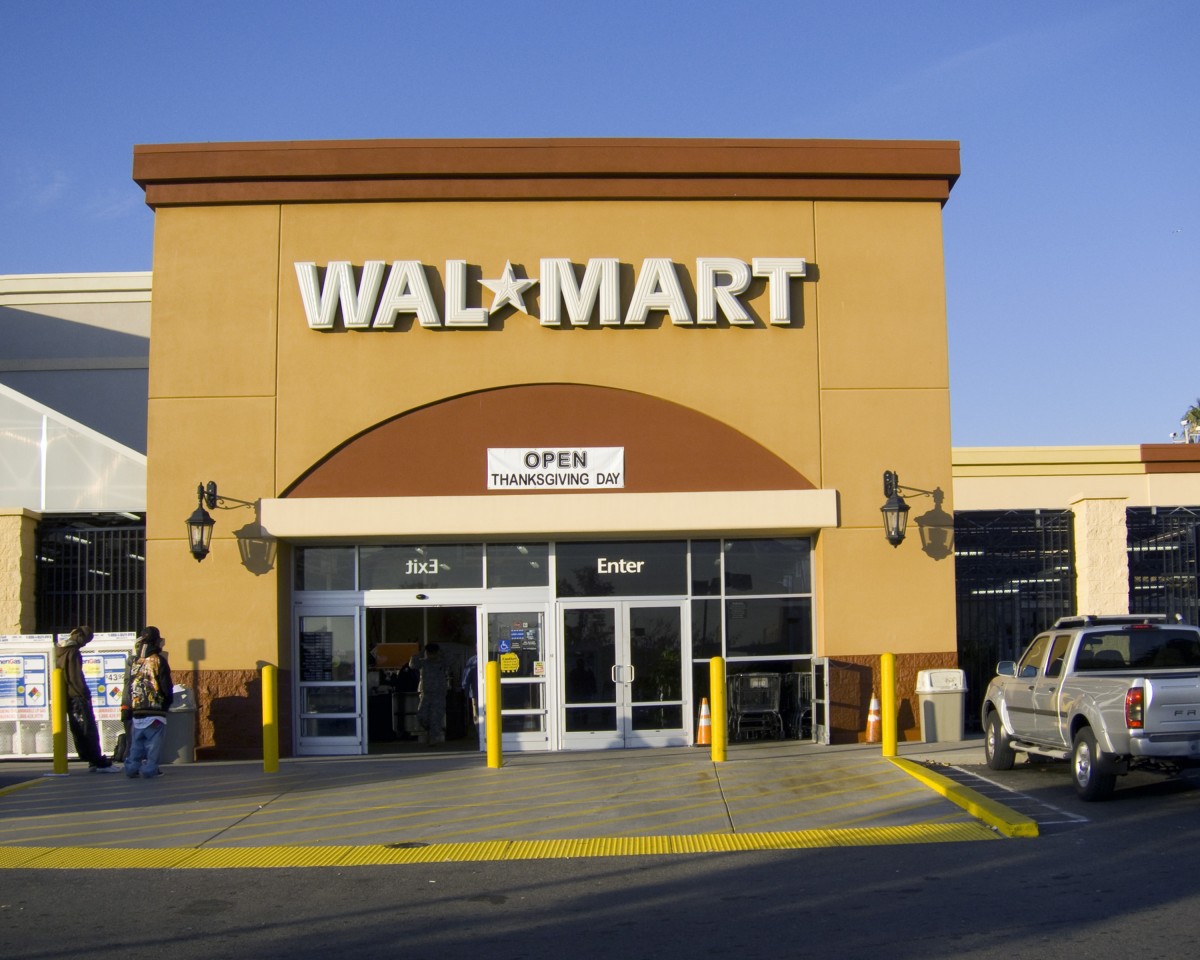 In summary: Retailers dominate the labor market.
Even though the United States government continues to be one of the primary providers of employment in the country, with an estimated 2.7 million workers, other companies rival it. Walmart is a giant chain of stores that has more than 2.2 million employees worldwide, of which 1.5 million are in the United States.
Amazon is another of its major competitors with a payroll of more than 600,000 employees, including 200,000 who live in the country. The rest of the workforce is divided into its own businesses or smaller companies than those mentioned.
Source: Work and Money