Mind-Blowing Images Of What Historical Figures Actually Looked Like 
We are all students of history in the real sense, and we have grown up to be familiar with some famous and historical figures either through school, books, or even movies. Special gratitude to forensic anthropologists and facial reconstruction, researchers and archaeologists. Through the use of popular paintings, drawings and sculpture of historical beings, images of these figures are being brought to life.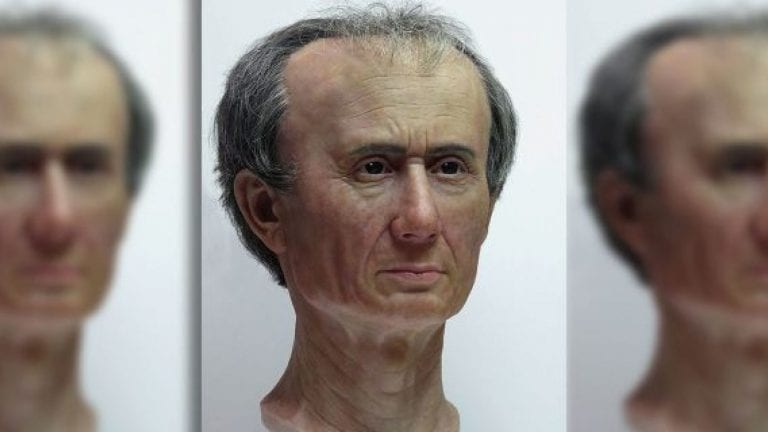 Technology also played a huge part in it, because of CGI, CT scans and 3-D parts you can now know how figures like Jesus Christ, Cleopatra, Julius Caesar, Queen Elizabeth, King Tut and so many others actually looked like. Enjoy.
25. King Tut
Egyptian pharaoh -King Tutankhamun was the ruler of the land from 1334-1324 B.C. The Pharaoh who is now commonly referred to as King Tut earned his continuing popularity when his tomb was discovered in 1922. If not for this, only Egyptologists would have been familiar with him. The discovery of King Tut is credited to archaeologist Howard Carter. Now, even though we didn't know the King while he was alive, technology has revealed a lot about him to us.
Most importantly, we know how he looks! A great deal of time and research was put into examining King Tut's body. About 2000 digital scans and CT scans were conducted on his dead body. We got to know that the King was a very fragile boy with distinct features.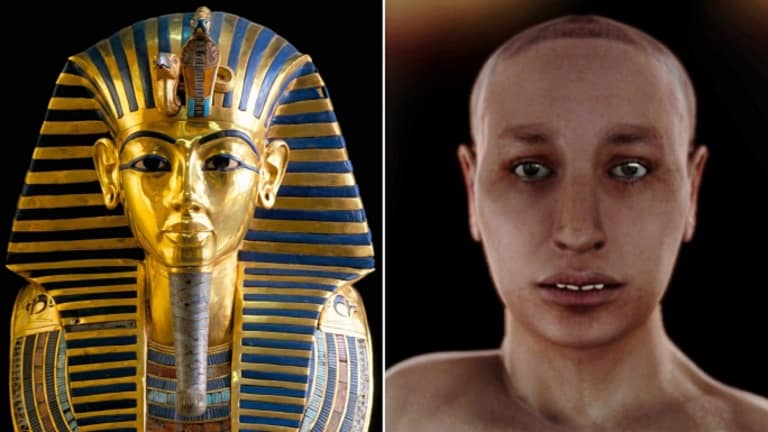 King Tut became the ruler of old Egypt, after his father's death when he was only nine years old. He ruled just for ten years before he passed away. The results of the CT scans showed that he met his death when he was 19 years old due to a couple of medical issues. They include malaria, congenital distortions from inbreeding, and fractured lower leg. Most likely, the ancient Egyptian had no idea the adverse effect of preserving a pure blood-line.
Production of children from two close genetically related people could lead to malfunction of the offspring. King Tut had a clubbed foot, irregularly formed hips, and was very susceptible to Malaria. This could be as a result of interbreeding. While he was alive, he was known to take archery lessons while sitting down. All these made us believe that this frail version of the King is his real image.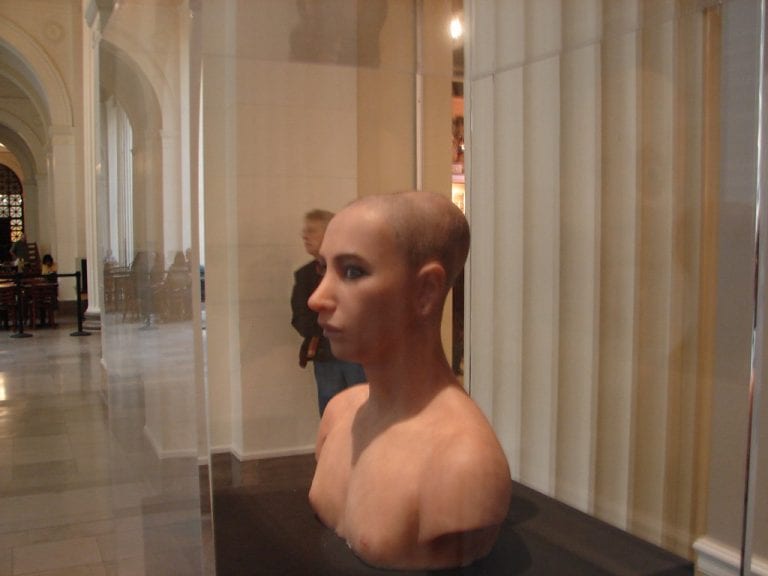 24. Emperor Nero
Nero Claudius Caesar was the emperor of great Rome from 54-68 A.D. Nero is widely portrayed as a psychotic who felt he was an exceptional artist. We are not exactly sure about the emperor's inspiration behind his chinstrap beard, but it was dreadful.
Nero committed lots of cruelties while he reigned as the emperor. This made many people dislike him, and till date, we aren't exactly sure if all the atrocities affiliated with him are real or just fiction. It is known that he was a singer who knew how to play the lyre and a skilled Olympian in chariot races. Today, we have a clear idea of how Nero looked like.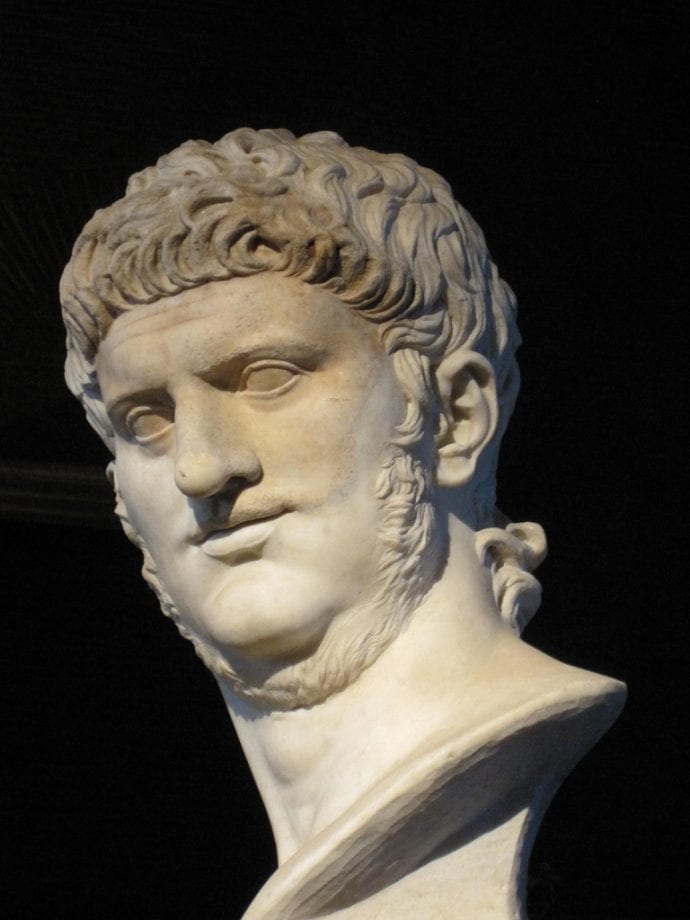 This image of what Nero really looked like is a bit scary. His facial features, coupled with his wry smile, and cold gaze, shows a man who is obstinate and unrelenting. According to history, in 64 A.D., in Rome, a fire began at the Circus Maximum and ravaged Rome for three days. During this event, Nero was said to have sat on the rooftop of his palace, singing a Greek song.
Many theorized that he was the one who started the fire. After the occurrence, Nero took revenge on his presumed enemies, mostly the Christians. Nero was also behind the murder of many of the people in his inner circle. Later on, Rome rebelled, and when they sought to kill him. He took his life and died with a final statement, "What an artist dies in me!"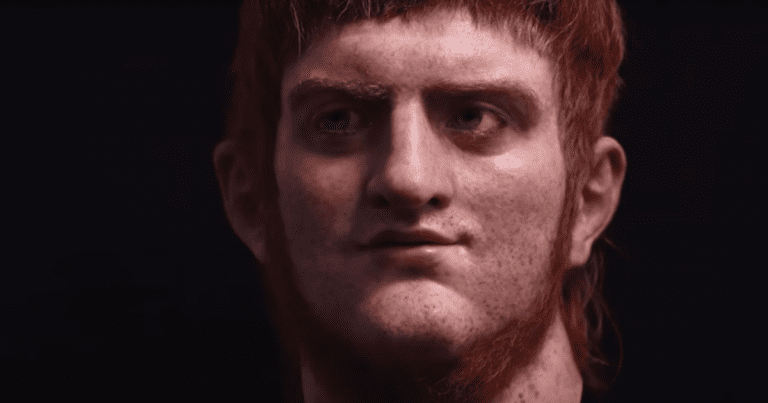 23. Queen Nefertiti
Queen Nefertiti was the Great Royal Wife of Akhenaten, an Egyptian Pharaoh who ruled from 1353-1336 B.C. Evidence suggests that she became an independent Queen following the demise of her husband. Queen Nefertiti was different in her own way, and she ruled the old Egypt powerfully. In Egyptian artistry, she showed to have basked in unprecedented power. She became widely known when archaeologists found a statue of her.
Strangely, and unlike other, her statue was found, buried upside down in the sand.  The sculpture was made by Ludwig Borchardt, a German archaeologist in 1913. It describes a gorgeous woman with amazing facial features and a lean neck. Nonetheless, a CT scan of the sculpture in 2009 revealed a wholly different face.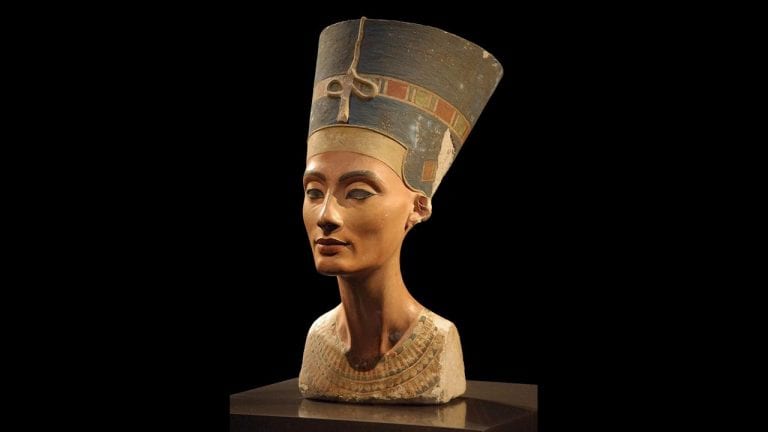 Beneath the decorated stucco surface of the Queen Nefertiti bust, the artist concealed a gem that probably was never supposed to be revealed. The sculptor Thutmose, the sculptor, made a different statue of Nefertiti below the stucco. It was built of limestone. The CT scan disclosed a face that still retained its beauty, but had wrinkled cheeks and a bumped nose.
Nefertiti gave birth to six children in her lifetime. One of her offspring became the mother of King Tut. This fact is appalling because King Tut's biological father was Nefertiti's husband. This explains the various medical conditions the boy suffered from.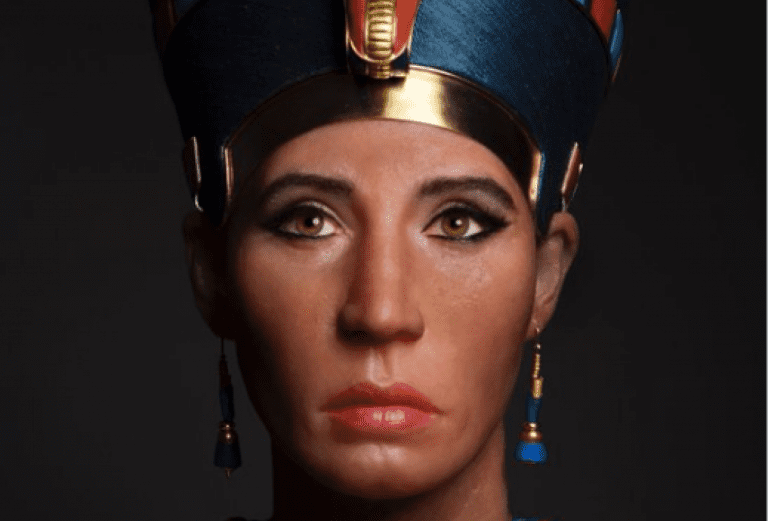 22. Robert the Bruce
Robert the Bruce sat on Scotland's throne in 1306, during the period when King Edward I officially proclaimed Scotland part of England instead of standing alone as its own kingdom. In the year 1314, Bruce led an army who won the English army at Bannockburn. This victory maintained Scotland's independence from England. 200 years ago, when Robert's burial location was being rebuilt, his skull was discovered. And a cast was made from it, which is the basis by which historians have used to describe him physically.
However, in 2016, historians who came from the University of Glasgow worked together with specialists from Face Lab at the University of Liverpool to unveil to the world what the Scotland monarch really looked like. 
Dr Martin Macgregor, the project leader from the University of Glasgow, stated that:
"I don't think it's going too far to say that unless Bruce had succeeded [at the battle of Bannockburn], we might not be sitting here today talking about a Scotland."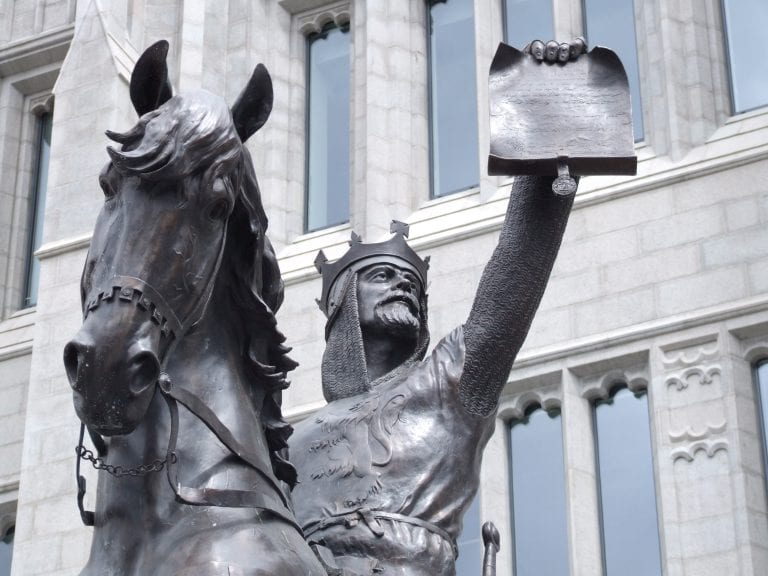 The initial cast of his face allowed researchers to determine the location of the muscles of his face. However, they had to speculate the King's eye color. This project was finally completed after two years. Researchers also made it known that Bruce might have been afflicted with leprosy during his death in 1329. The above version doesn't depict Bruce suffering from any skin disease. However, there is a different model that indicates what that would have looked like.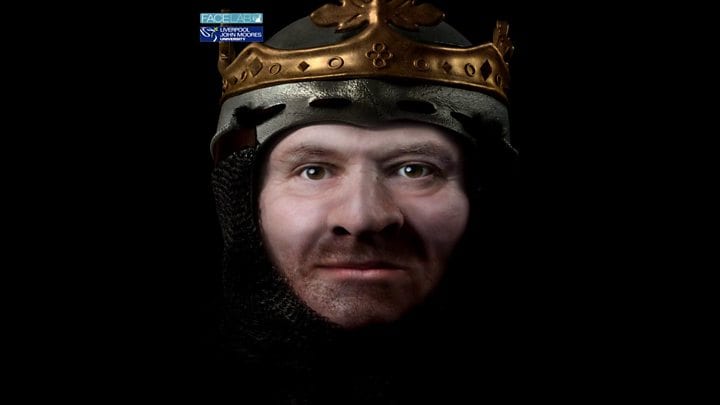 21. Cleopatra
Cleopatra ruled as co-regent for 30 years over the Kingdom of Egypt. She was known to be a polyglot and a woman of great intelligence and beauty. According to history, she won over the hearts of two of the old world's most powerful men with her beauty. However, while this fact is easy to believe, it is most likely false. Some sculpture of Cleopatra shows an insanely gorgeous woman, but one shown in the Altes Museum in Berlin depicts an average beautiful woman. This is known as the closest to the what Cleopatra really looked like.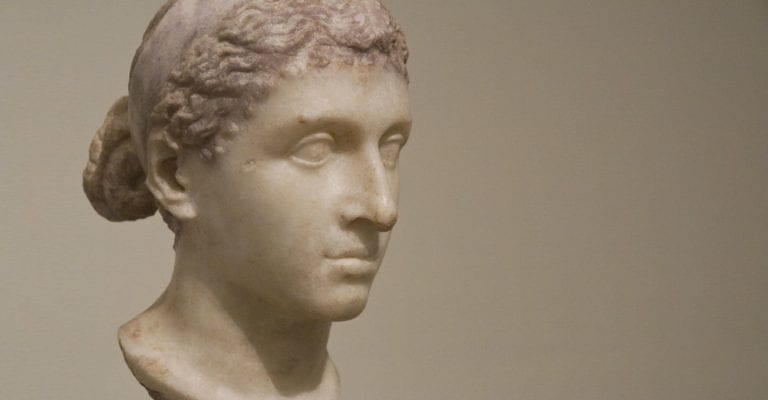 A marble statue of Cleopatra that was built sometime between 40-30 B.C. This is said to be the most realistic depiction of her because artwork identified as the Macedonian queen of Egypt depict her with indistinguishable features and hairstyle. Her "melon hairstyle" and the bun she adorned were archetypal of Ptolemaic queens and illustrated in many works of art and coins that featured Cleopatra.
In this artist's draft, which was finished by M.A. Ludwig, Cleopatra is outlined with a prominent nose and nearly masculine attributes. This revelation implies that she was most possibly extremely more quick-witted and intelligent than formerly perceived. So, it was possibly not her supposed impressive feminine features that attracted two of Rome's influential men to her.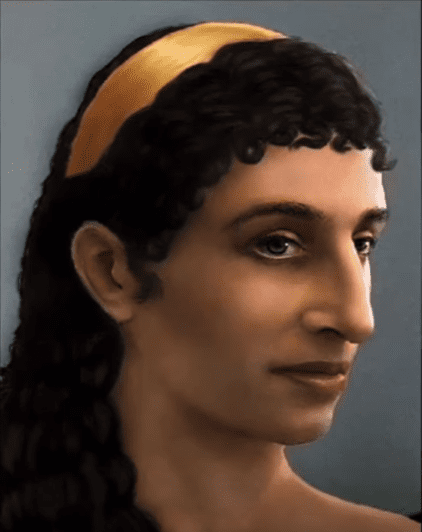 20. Julius Caesar
Julius Caesar became popular and influential in Rome, mainly because of his incredible military exploits. He successfully executed campaigns that secured his victory in many battles all across Europe. Caesar landed a deal with two other powerful Romans In 60 B.C., which established the First Triumvirate.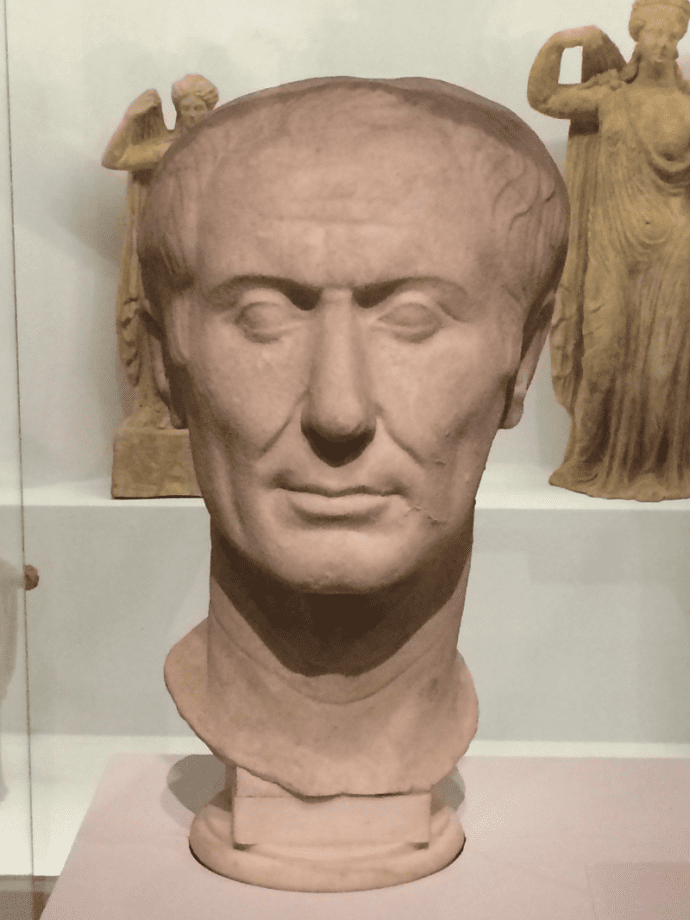 In 50 B.C., one of the members of the Triumvirate named Crassus was murdered in action. This led to Caesar and Pompey the Great, who was the third member of the team to go into battle to take over Rome. Anthropologist Maja d'Hollosy scanned a sculpture of Caesar in 2018 to portray how Caesar actually looked like.  The statue was built during the time of the great Roman civil war. Pompey was affiliated with the Senate, but Caesar's persistent pursuit and triumph at the Battle of Pharsalus in 48 B.C. gave him sole power of the Roman empire.
We all know how the story ended; Caesar had an affair with Cleopatra, a battle for the jurisdiction of the Mediterranean, and then died on the ides of March in 44 B.C through stabbing on the Senate floor. The sculpture in Rijksmuseum van Oudheden in the Netherlands was one of two scanned to establish the above image. The image depicts an extremely protruding head and forehead, almost overshadowing his facial features. This version is on display at the  Dutch National Museum of Antiquities till date.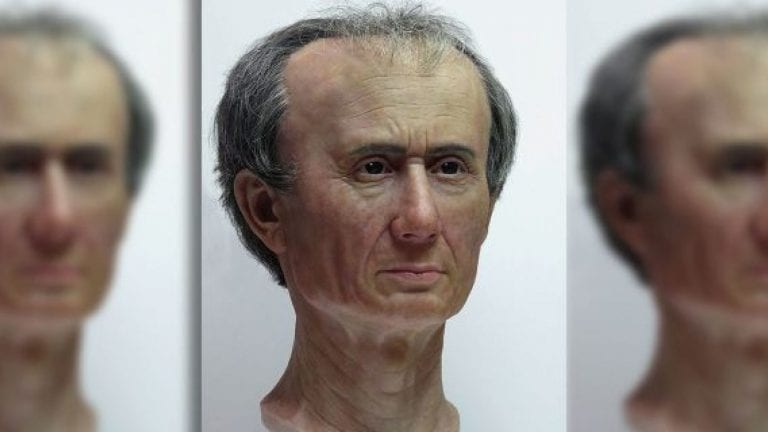 19. Queen Elizabeth I
Queen Elizabeth, I was the monarch of  England from 1559-1603. Her father married six wives in pursuit of a male heir. Elizabeth only ascended the throne after the death of her brother and sister. Elizabeth ruled for 45 years, and she never got married. This gave her the famous title 'The Virgin Queen.' As seen in the painting above, her appearance was mainly masked. This has left historians wondering how the British monarch really looked like. Well, artist Mat Collishaw portrayal of the Queen gave us an idea of what she really looked like.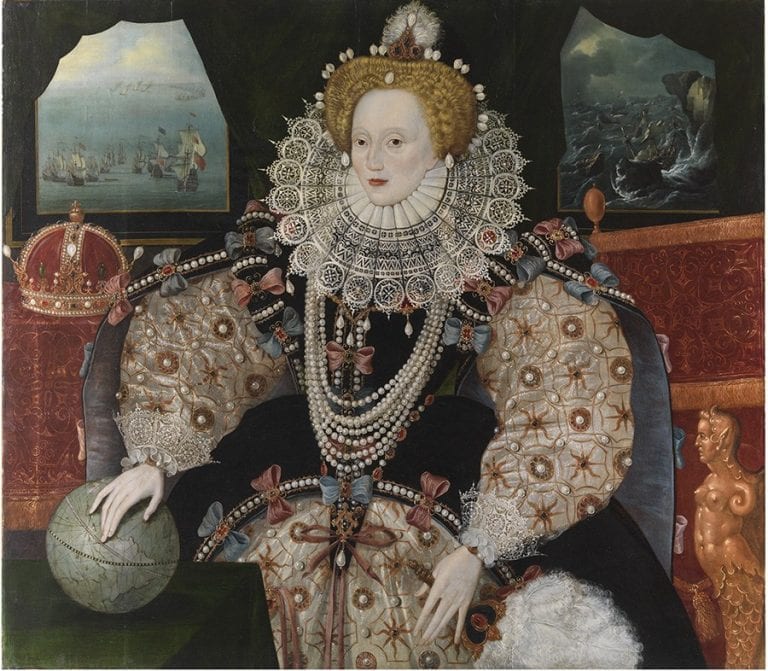 Queen Elizabeth, I reigned in England successfully. She is well-known for settling differences between the Catholic Church, triumphing over the Spanish Armada in 1588, and overseeing the time where art and writing prospered. Some of these writings included that of William Shakespeare. Queen Elizabeth was excommunicated from the Catholic Church in 1570 because she was believed to be an illegitimate child.
Employing the use of 3-D printing and scans, Collishaw built an animatronic version of Queen Elizabeth's face that blinks and shows the portrayal that it's thinking. The Armada representation at the Queen's House in Greenwich, London inspired the face and the real image of what she looked like.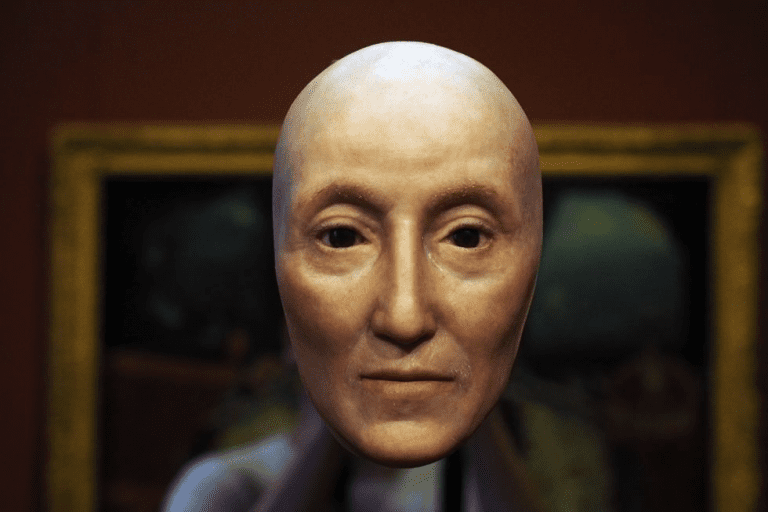 18. William Shakespeare
William Shakespeare was a renowned English playwright from 1564-1616. He is popularly regarded as the most successful playwright in history. He is widely known for his literary works and inventing words such as "night owl" and "full circle," unforgettable statements like: "Cowards die many times before their deaths; the valiant never taste of death but once," from his epic play, 'Julius Caesar.'
This drawing, which was partly engraved and partly etched on paper, is considered one of the most acknowledge images of Shakespeare. James Faed, a Scottish artist, produced it in 1859, and it shows Shakespeare surrounded by his works.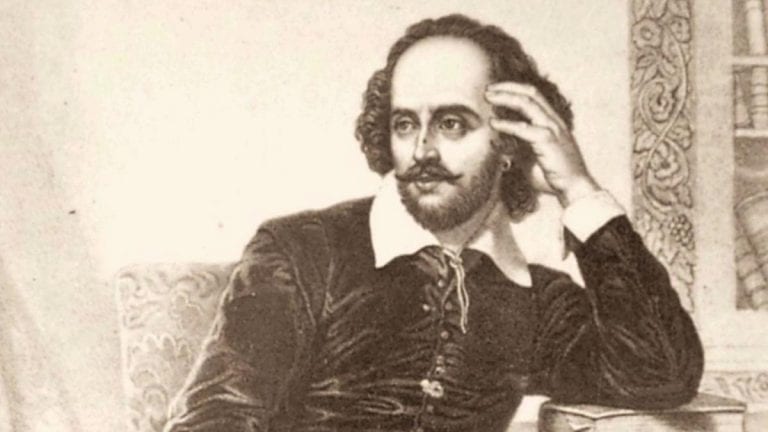 Shakespeare, who was the son of a farmer, also created the popular Globe Theatre and imperatively remodeled the English language. There are numerous paintings, drawings, and busts of Shakespeare. However, it was his death mask that was utilized to construct an image of what he actually looked like.
Dr Caroline Wilkinson, who came from Dundee University, used a computer to scan the internal region of the death mask to build a 3-D version of Shakespeare's image when he died on April 23, 1616. This explains the well-detained image of an older Shakespeare; you can even spot warts on his nose.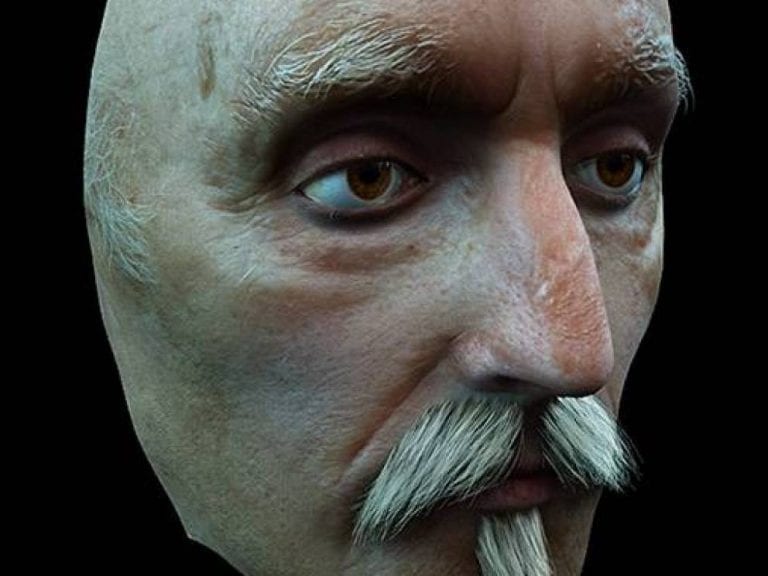 17. George Washington
During the Revolutionary War, George Washington was the leader of the Continental Army. He later became the first President of the United States and served from 1789-1797. He is credited as the exceptional ruler who led his nation from childhood to adolescence. The photo shown depicts George Washington's face, and it is considered as one of the most prominent paintings of him.
There is a story behind the portrait; it was rescued from destruction by First Lady Dolley Madison when the British burned down the White House (it was known then as the President's Place) in 1814. Good thing it was saved from fire as images similar to it are being used by researchers to disclose what the former president looked like.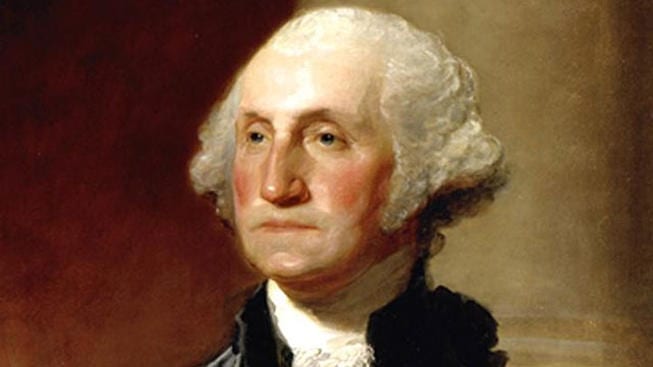 Washington was truly an outstanding leader. He laid a precedent of a two-term limit for the presidency of the country to prevent dictatorship or monarchy from any future leader. This happened when he could have effortlessly bagged a third-term in office. The CGI image of Washington was created by researchers from New Jersey Medical School in Newark came up with this computer-generated image. Even though we cannot spot his ivory teeth, his fair complexion and blue eyes can be seen.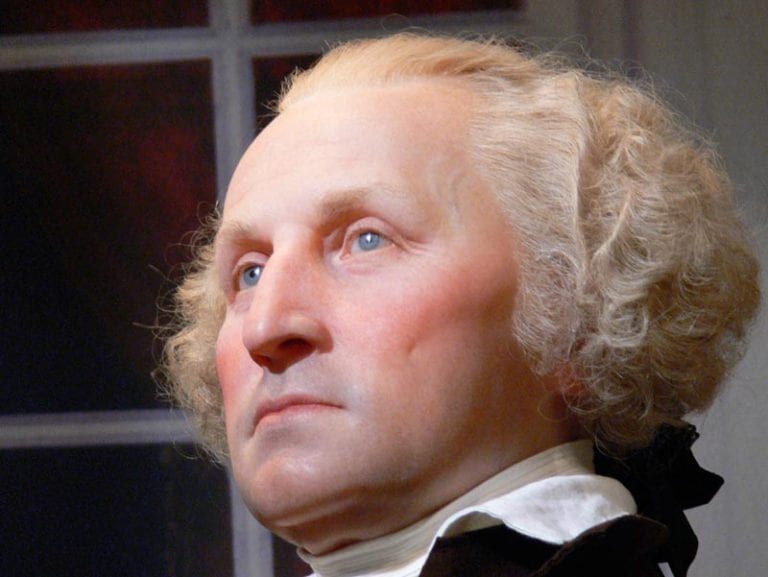 16. Mary, Queen Of Scots
Mary, Queen of Scots whose real name is Mary Stuart, ruled as the Queen of Scotland from 1542-1567.  Intriguingly, she ascended the throne when she was oy six days old, after the death of her father. She was groomed in the French court based on her mother's instruction. She later returned to Scotland in 1559.
Professor Caroline Wilkinson of Dundee University, who was behind Shakespeare's face used paintings and drawings to fabricate a 3-D image of the Queen's face. Wilkinson also employed biological information to depict her image accurately.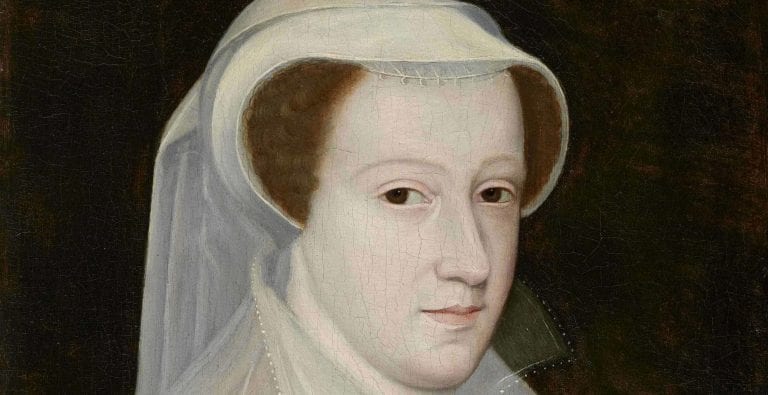 In the past, the royal families were closely related, as Mary was cousins with Queen Elizabeth I. Initially, both of them were on good terms, and Elizabeth even welcomed Mary with open arms into England when the Scottish nobility rebelled against her.
However, she got involved in a scheme to dethrone Elizabeth. For this reason, she was relieved of her position and was in prison for 19 years. When Queen Mary was later caught in another conspiracy against Elizabeth, she was beheaded for the crime. This image of her shows her being between the ages 19-26 years old; however, according to history, no portrait of hers was in existence at the time.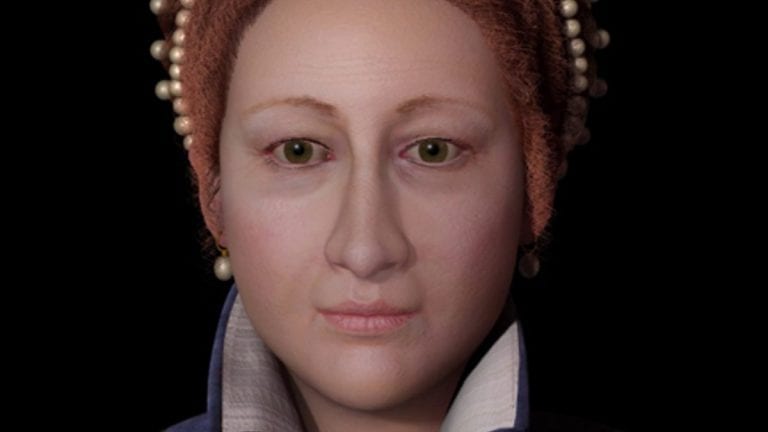 15. Richard III
Richard III reigned as the King of England between 1483-1485. Richard has been widely depicted as an oppressive autocrat in history due to Shakespeare's character in one of his plays who bears the same name as the King.  Richard was the final monarch of the 330-year Plantagenet dynasty.
The Tudors substituted him. Putting together what Richard III looked like would've been unfeasible until 2012 when his body which had been lost to history was found. A group of researchers guided by a series intimations discovered his body under a parking lot and unearthed it.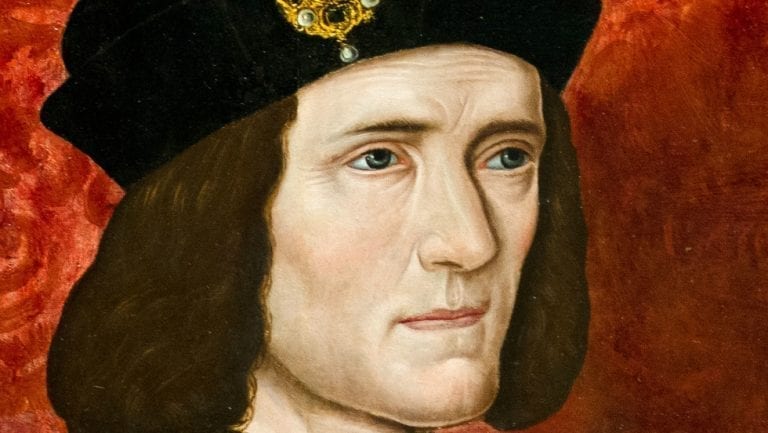 During the Battle of Bosworth Field in 1485, Richard bravely and perhaps foolishly led his men into the heart of Henry Tudor's army.  He witnessed the collapse of his army, and he was also killed in the battle. Shakespeare made jest of him when he wrote Richard saying in his play: "A horse! A horse! My kingdom for a horse!"
There are no paintings of Richard from the time he was living, so researchers had to utilize historical information of him, portraits after his life, and his skull to create his image. Pretty much the same group from Dundee University worked to bring Richard II I's image to life.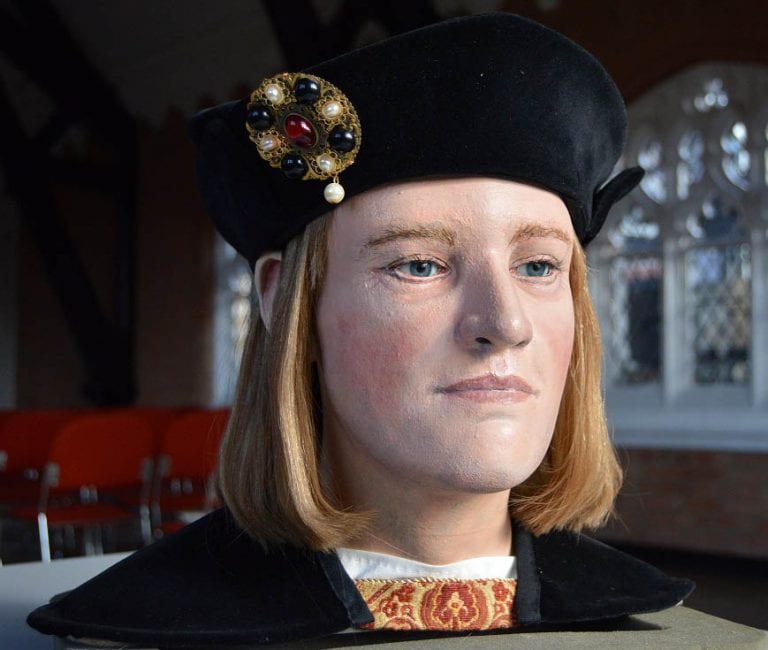 14. Meritamun
Meritamun means 'beloved of the god Amun.' The main reason we got to know about her is that researchers at the University of Melbourne found her skull in their archives. She hailed from old Egypt, and till now, it is still quite mysterious how the skull found its way around the world.
The researchers theorized that Meritamum was a woman from a noble family, and she could be dated back to over 3000 years or around the 3rd century B.C period. Scientists were unable to identify what caused her death because they only had access to her skull. She is said to be about 18-25 years old during her death.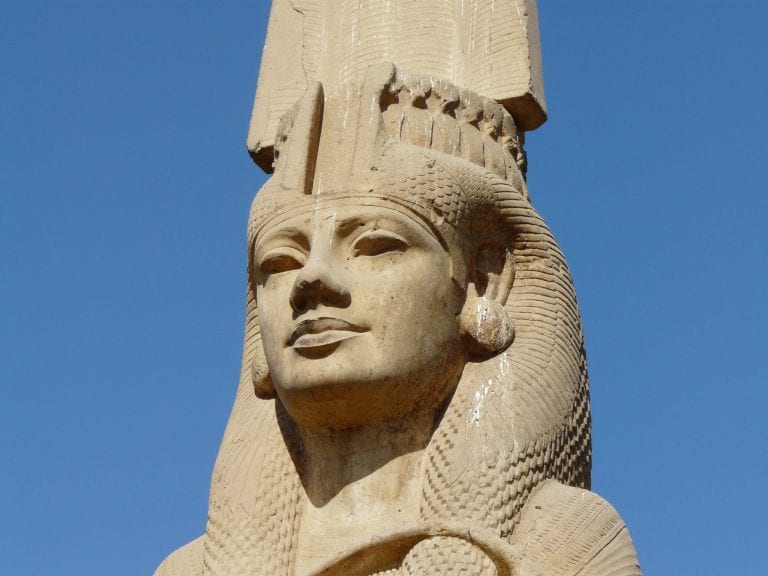 Researchers were also able to notice that she has a sweet tooth, and she suffered from tooth decay. This makes perfect sense, as she was alive during the period when Alexander the Great brought in to Egypt when the land was conquered by him.
More than 140 hours were used by researchers to perform CT scans on the skull, and a 3-D printer was used to create her modern image. Furthermore, the researchers were to deduce that the beautiful lady had anaemia, which may have led her to be frail and inactive before her death.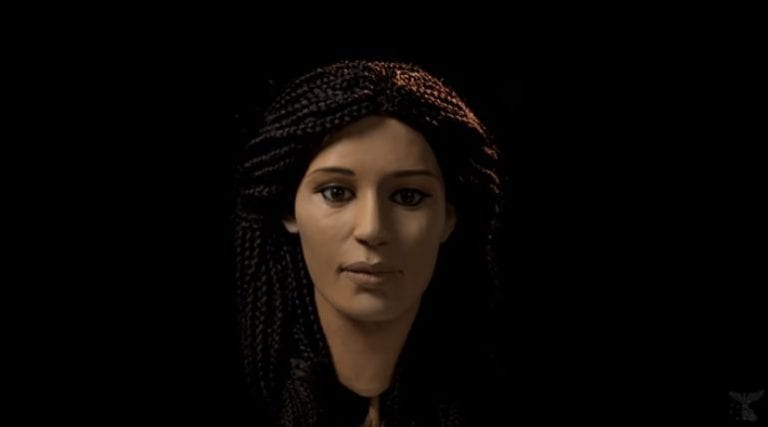 13. Jesus Christ
Jesus Christ of Nazareth was given birth to around 4 B.C. He passed away between the period of 30-33 A.D. Of course; almost everyone is familiar with who Jesus is. His famous monikers include "Son of God" "King of Jews" "Saviour of the World" among others. It is safe to conclude that Christ has been portrayed in Western art more than any other personality in history.
Hence, the image below, and other variations of it are popularly known. Historians will affirm that this painting above is from the Middle Ages, was made after Christ's death. The portrait is that of a white man who has fair hair that suggests it was unlikely for him to have been from the Persian region of the Roman Empire. Hence the image that truly depicts how Christ looked like will be a surprise to many people, and it has created a couple of controversies.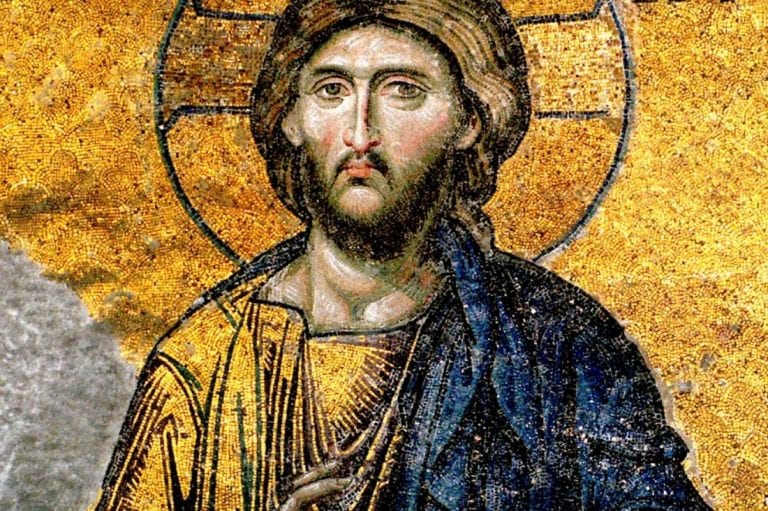 In the year 1354, a 14-foot linen cloth with the pictorial representation of the Crucifixion was found with a body illustrated on it. The body belongs to Jesus Christ, and blood was found on the Shroud in the location of his wounds as written in the Bible. Making use of the same Bible, skulls from the period and area, researchers created the image below.
Till date, issues such as whether the shroud was actually that of Christ, and whether the man in the image is truly how Christ looked like are still being argued. However, in 2001 the image was made by forensic anthropologist Richard Neave. He tried to depict what a man of his years, era, and place would have resembled.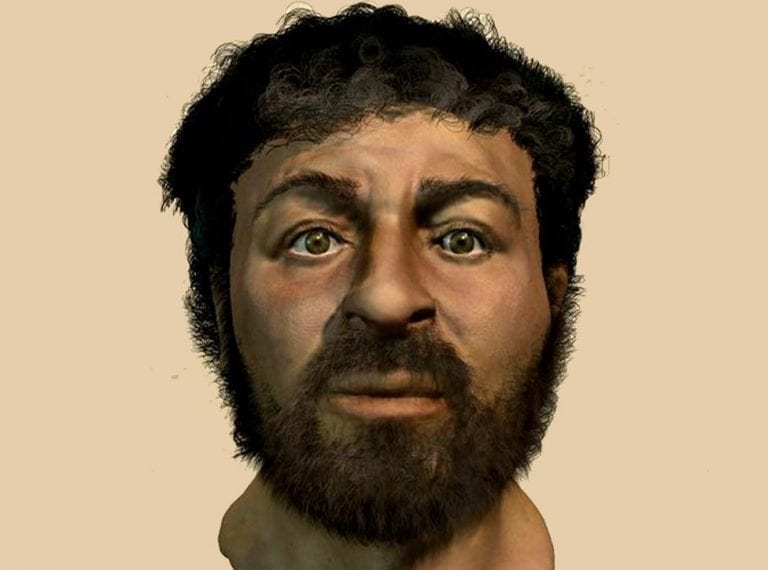 12. Maximilian Robespierre
Maximilian Robespierre reigned briefly as head of state of France between 1792-1794. His time in office was famously tagged "The Reign of Terror." He aided in establishing the Committee for Public Safety after King Louis XVI and Queen Marie Antoinette were put to death. He became the committee's chief member.
"The Reign of Terror" had a reputation for intense savagery, as various citizens faced the same fate as the King and queen—execution by guillotine! The period was also marked as that of great religious persecution, as he endeavored to transform France's national religion to The Cult of the Supreme Being.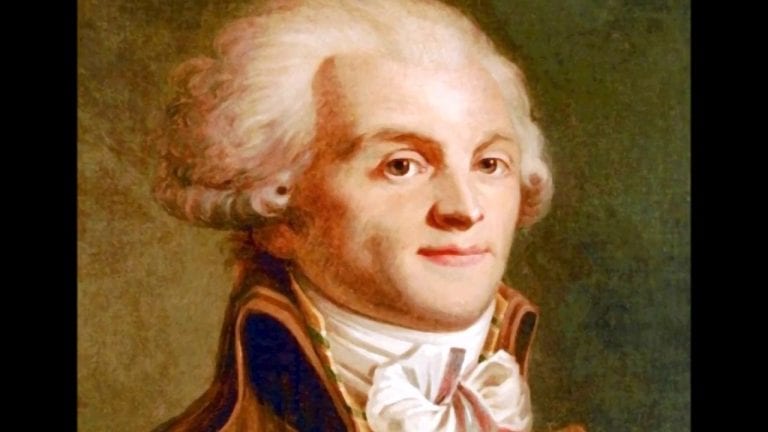 Facial reconstruction specialist -Philippe Froesch and forensic pathologist -Philippe Charlier came together in 2013 to construct what Robespierre looked like. For analysis, they used his real death mask, which was made quite earlier than the King would've wanted. After numerous executions at the time of the French Revolution, Robespierre encountered the same fate as his victims.
Following a scuffle that injured him in the jaw on July 27, 1794, he got arrested. The next day he was taken to the guillotine and put to death alongside 21 of his closest advocates. His death mask was created almost immediately after making use of his head that had been decapitated.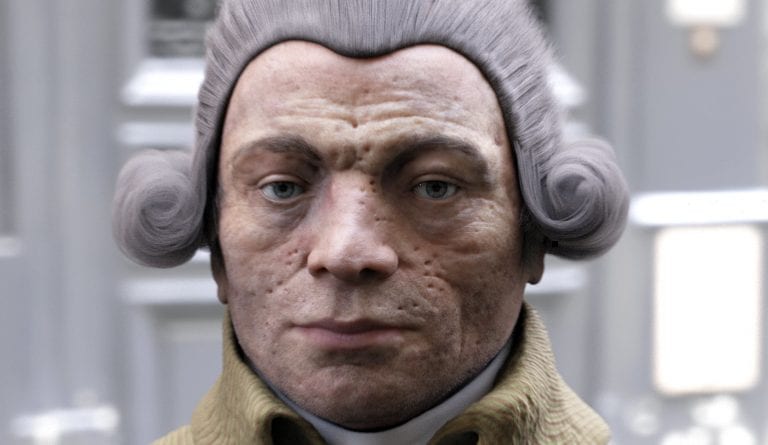 11. Lord of Sipan
The Lord of Sipan was the first body found in a series of discoveries that was later known as the Moche mummies. His body was unearthed in 1987 in Peru; the finding is regarded as one of the most prominent of the 20th century. Similar to King Tut, the Lord of Sipan, had a hoard of treasure buried along with his body. During the excavation, the forensic team had to deal with the pressure from the 2000-year old sediment which broke the skull into 96 pieces. Thanks to technology, they were still able to use it for work.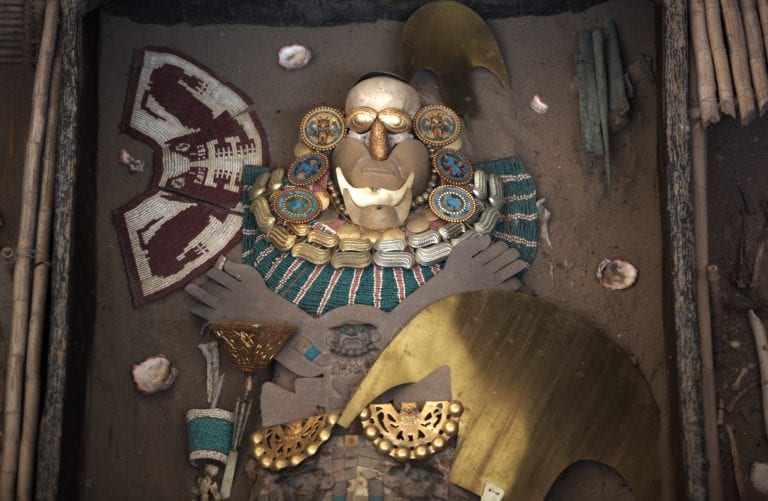 Employing a process called photogrammetry, the group was able to put the skull back into place. Photogrammetry is when a 3-D image is built using cameras placed at various angles. This recreation was finished by the Brazilian Team of Forensic Anthropology and Forensic Odontology to attain the image of the man below.
The man, who was suggested to have been 35-45 years old, was also noted to have been of enormous significance. This was because he was sporting elaborate jewelry and buried alongside two warriors. They also noticed that the warrior's feet had been amputated, so they would not be able to escape the tomb and continually protect their master.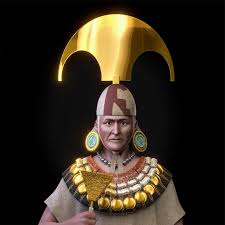 10. Saint Anthony
Saint Anthony was welcomed into the world in 1195 in Lisbon, Portugal. He only lived for 36 years before he died. He is widely known for his incredible oratory prowess and his awesome skill for healing the sick. The Catholic Church still reveres Saint Anthony, and he is perceived to have been the second fastest individual to be acknowledged as Saint. A year after his death, the church conferred on him, the saints of misplaced things. So, a prayer to St.Anthony will automatically help you find your lost goods.  
Saint Anthony passed away in 1231, and it's speculated that the bells chimed on their own when it occurred. Also, children took to the streets and began crying. His body was unearthed about 30 years later, and what was left were his lower jaw and tongue. They are on display till date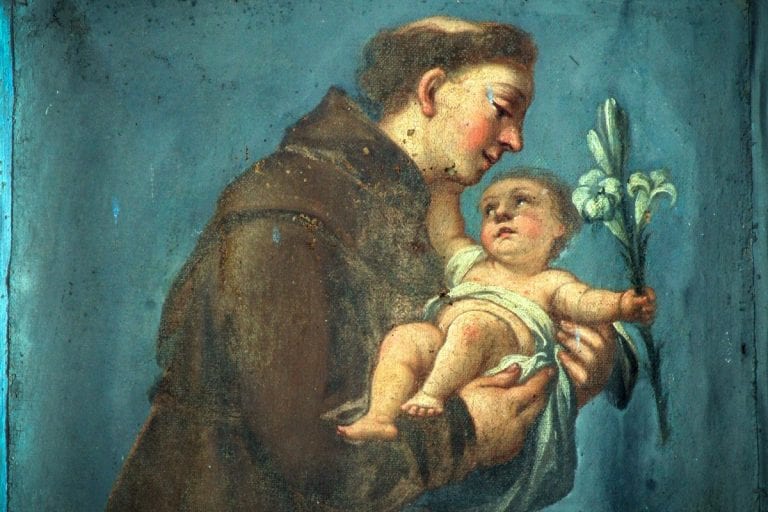 In 2013, theologians and researchers at Researchers and theologians from the University of St. Anthony of Padua's Anthropology Museum worked with a 3-D Designer from the University of Sao Paulo to construct the face of Saint Anthony. Saint Anthony remains a significant figure in the Catholic Church, and Pope Pius XII gave him the title "Doctor of the Church." in 1946.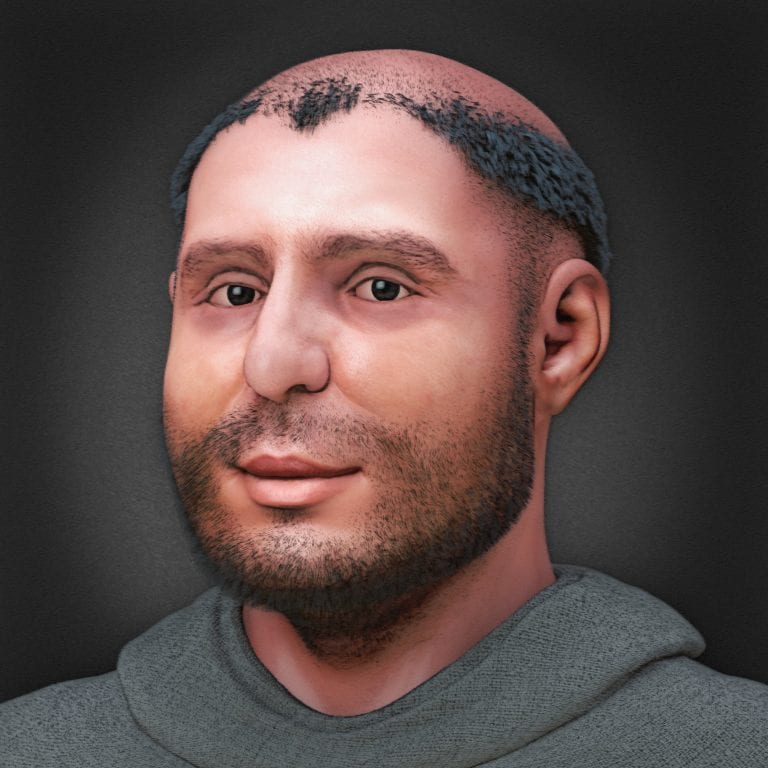 9. King Henry IV
King Henry IV of France is also known as "Good King Henry," or "Henry the Great," which is amazing seeing how his reign began. He ascended the throne of Navarre at 19 years old and got tied the knot after two months. Protestants who took to the city to rejoice unfortunately witnessed an event now referred to the "St. Bartholomew's Day Massacre."
King Henry IV narrowly escaped death and was coerced to serve in the French court. He was able to flee from there after five years. After his escape, he formed an army to battle in what is now known as the Wars of Religion. In 1589 he went towards Paris, and when Henry III was killed, he became King of France.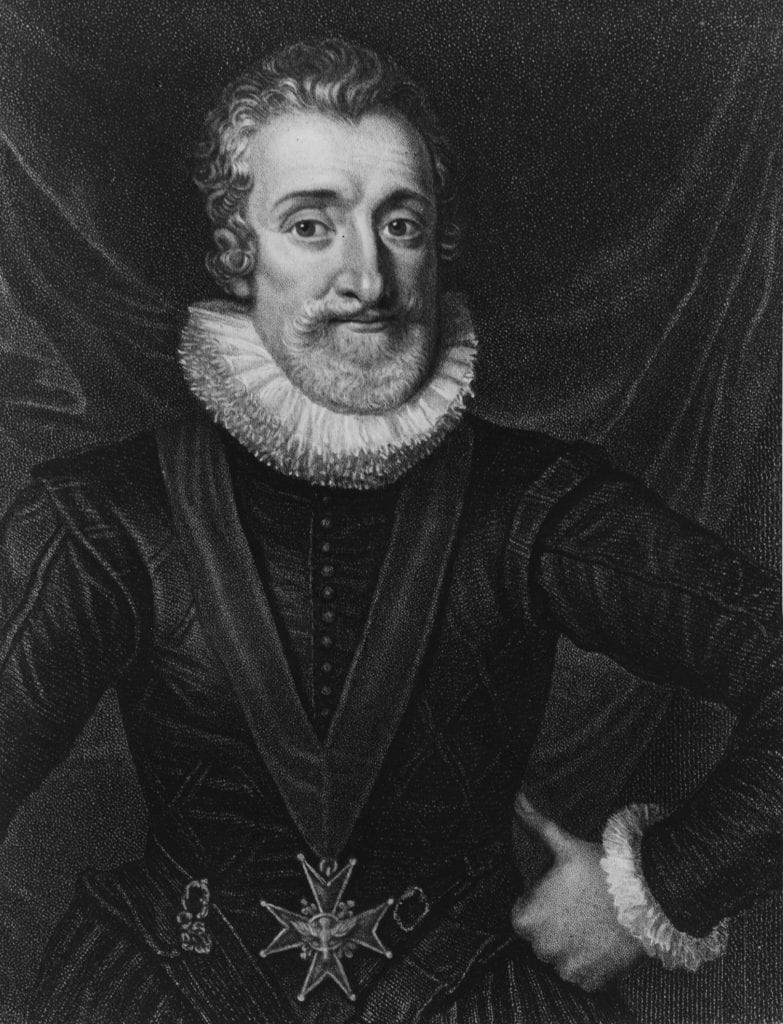 King Henry IV got the title the "Good King Henry" because even after waging a religious war, he did make Catholics in France to face persecution. His act seems like an impressive one. However, he was in trouble with both sides. According to history, the King suffered 12 assassination attempts in his lifetime. Researchers choose to recreate King Henry's image because of his religious forbearance.
The researchers behind the image of Robespierre — Philippe Charlier, and Phillipe Froesch, a forensic pathologist and facial reconstruction specialist respectively — are credited for Henry IV's image. Sadly, the King's 13th assassination attempt was successful.  Catholic extremist François Ravaillac stabbed him with a dagger in the Rue de la Ferronnerie in 1610.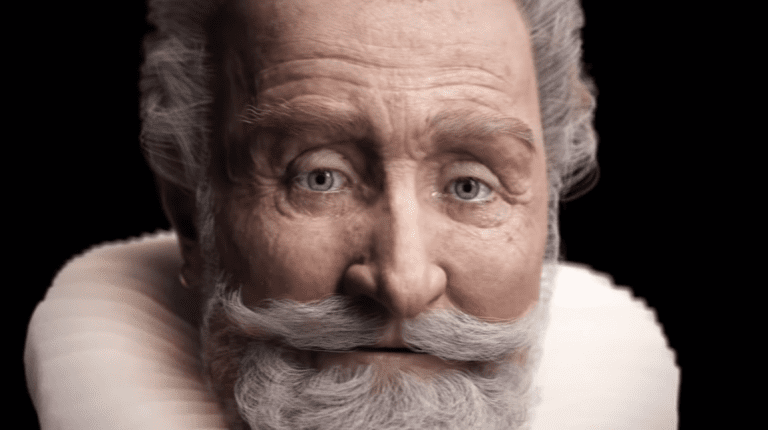 8. Johann Sebastian Bach
Johann Sebastian Bach was given birth to in Germany in 1685.  He hailed from a musical pedigree. When he was alive, he was famous for being an incredible musician. However, history portrays him as one of the greatest composers in the world. He was both the champion and product of the golden age of music.
In his early years, he was known as a child genius who played the organs and composed music for the church.  Bach finished writing his Brandenburg Concertos in 1721. The six-piece concerto breached the pace of music during his period because it is known that many composers would have used 12 concertos to accomplish what he did in six.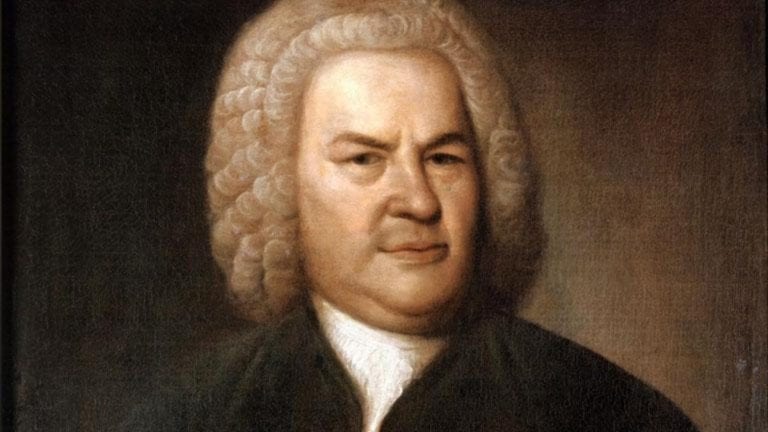 To construct the face of the renowned composer, the professional behind the image of Shakespeare -Dr. Caroline Wilkinson from Dundee University was in charge. Wilkinson used a cast of the what is perceived to be Bach's skull. When Bach passed away in 1750, he was buried in an unnamed grave and was almost lost to history.
150 years later, when the church he was buried needed renovations. Theologians took advantage of the situation to locate his body and unearthed him. A cast was created from the skull and leased out to Dr Wilkinson to construct what we now know as the face of the musician.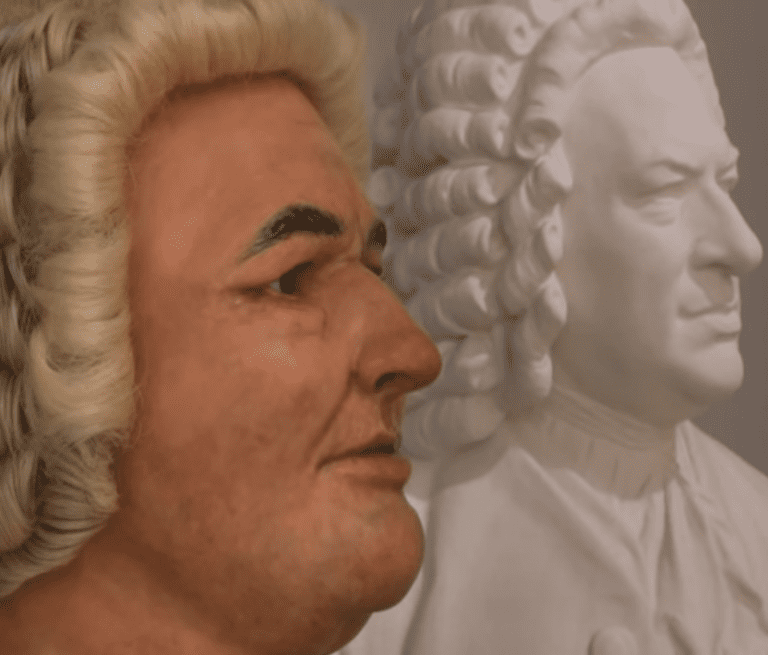 7. Saint Nicholas
It is believed that Saint Nicholas lived in the 4th century. It has been generally agreed that he was the Bishop of Myre. Even though nothing was exactly written about him while he was living, his works grew to be widely known. He is known as the patron saint of Greece, Russia, and Christmas. 
He was sent to prison by Emperor Diocletian during the terrible persecution of the Christians. However, he was freed when Rome transformed into Christianity under the reign of Emperor Constantine. After his release from prison, he saved countless orphaned children and resecured many ladies from prostitution.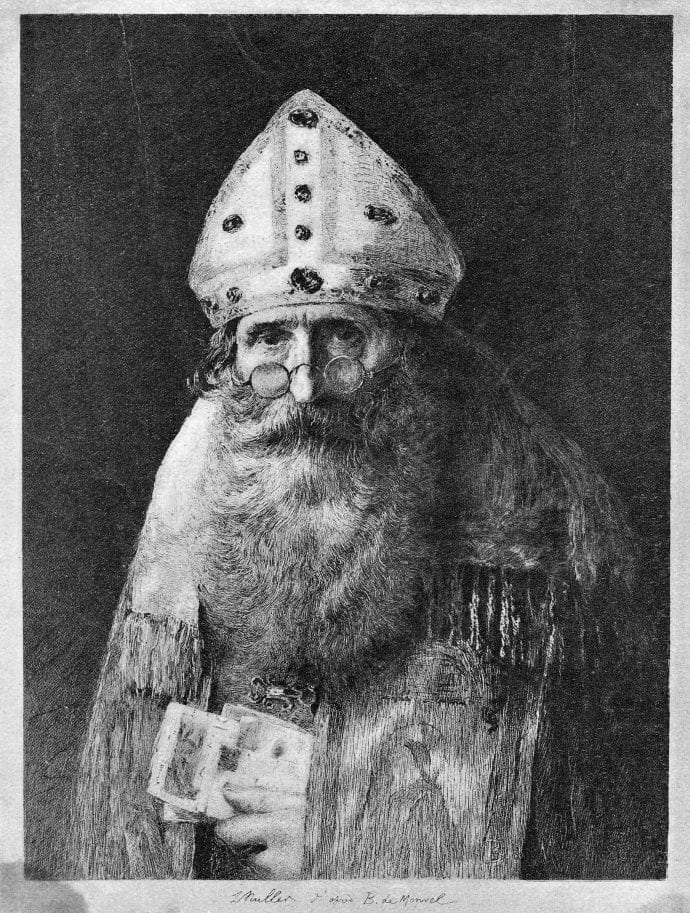 Due to his profound generosity, Saint Nicholas became the loved and fictitious character known as Santa Claus. When Saint Nicholas died, his body was buried in Myre. However, in 1087, a team of Italian thieves stole his corpse and transported them to Bari. San Nicola basilica was enshrined in the 11th century, and his body remains at the location till date.
Fortunately, Nicholas' corpse was excellently preserved, so, Dr Wilkinson was able to use a CT scan to construct the CGI image of Nicholas. His notable features include a prominent deviated septum, tan skin, and the product of a broken nose which hasn't completely healed.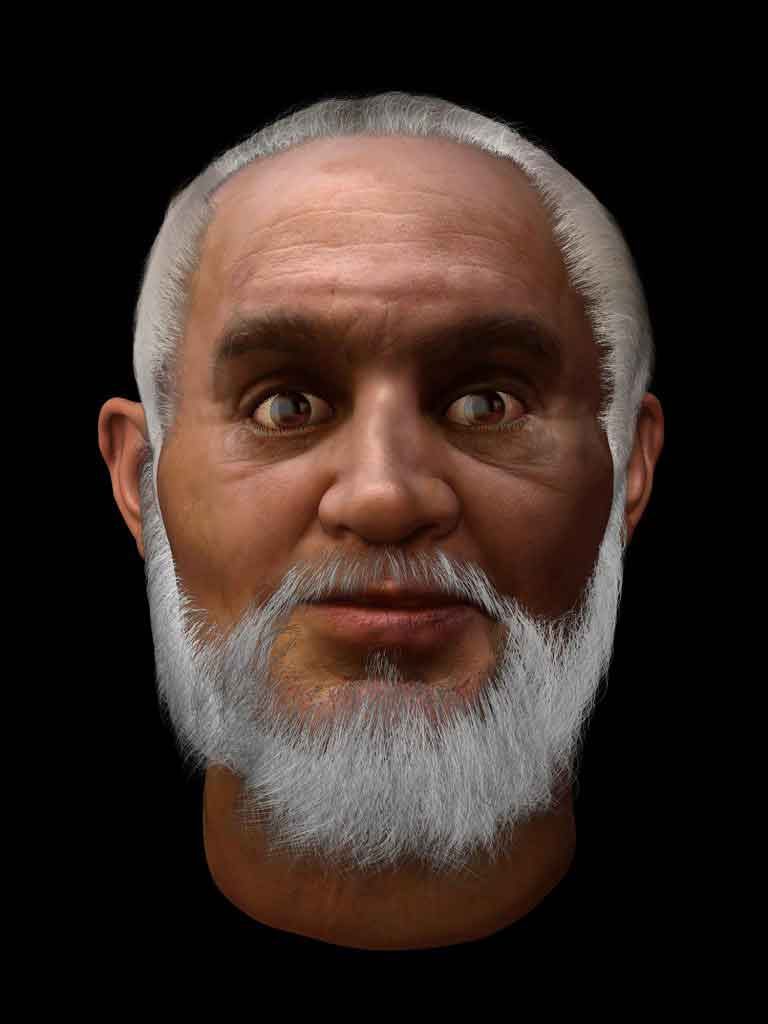 6. Copernicus
In the Polish town of Turin, Nicolas Copernicus was born in 1473. Despite the fact that he lived during the period where telescopes had not been invented, he made incredible findings of the universe. He dedicated a couple of years to study and map the sky and reached a courageous conclusion. Copernicus asserted that the solar system was Heliocentric, which means that the sun was at the center of the solar system, not the earth.
His theory and claims were opposed in the Bible, which postulated that the earth was at the center of the universe. He was generally spared of any consequence of his theory which stood against the church. We know this because his fundamental work "Six Books Concerning the Revolutions of the Heavenly Orbs" was published in 1543, the same year he passed away.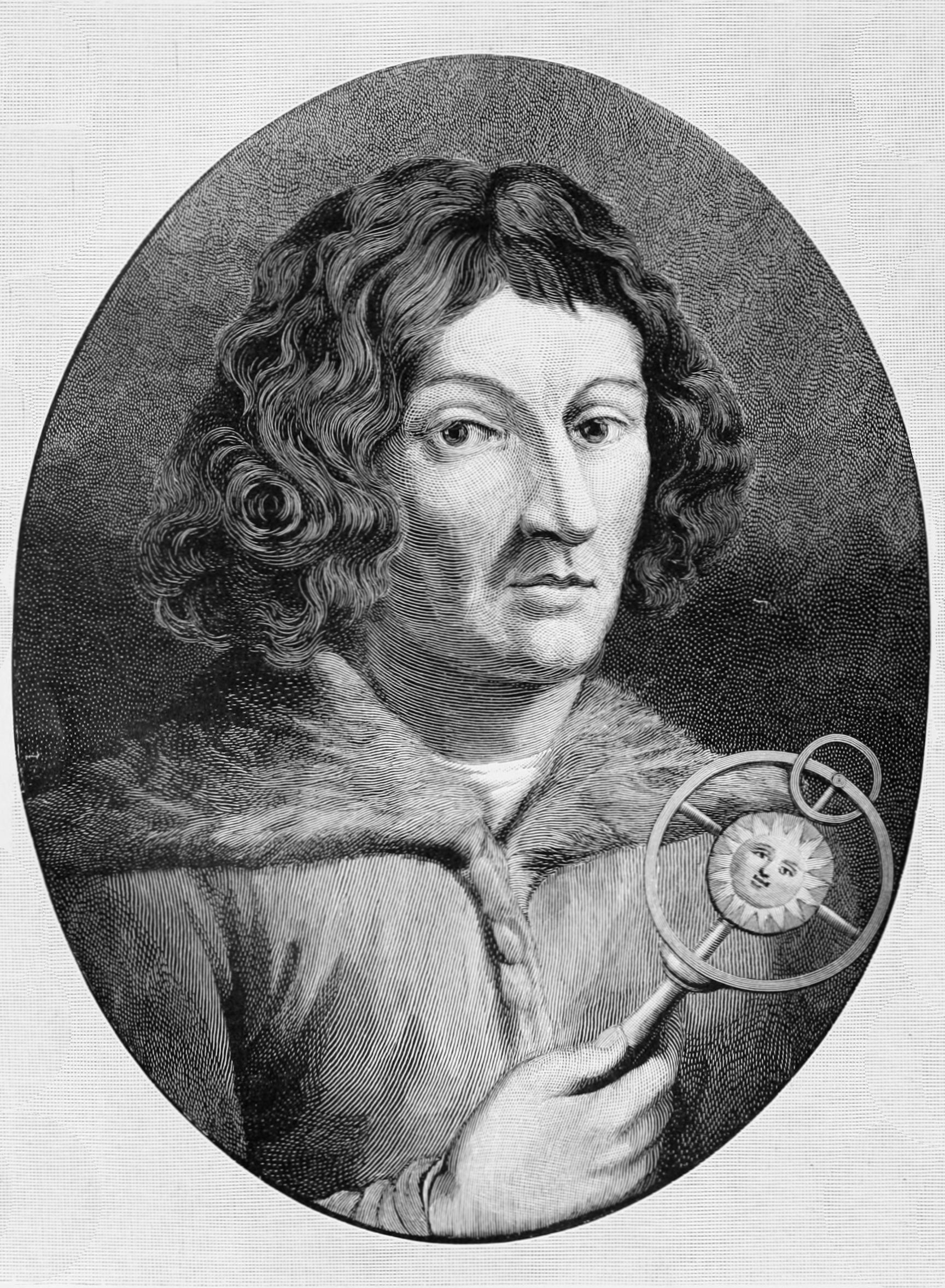 Copernicus was famous as one of the most prominent astronomers of his time, but he became more popular after his death. Until 2005, his burial site was unknown. A group of researchers exhumed his skull and remained from a Roman Catholic Cathedral in Frombork, Poland. For Corpenicus' image, the group used facial reconstruction affirm if his skull resembled famous depictions of him.
We can conclude that the team was mostly successful because of his scar around his left eye and a broken nose suited illustrations of him. In 2008, an almost 600-year-old hair was gotten from one of his books to compare the skeleton found. A DNA match confirmed that the skeleton was Copernicus.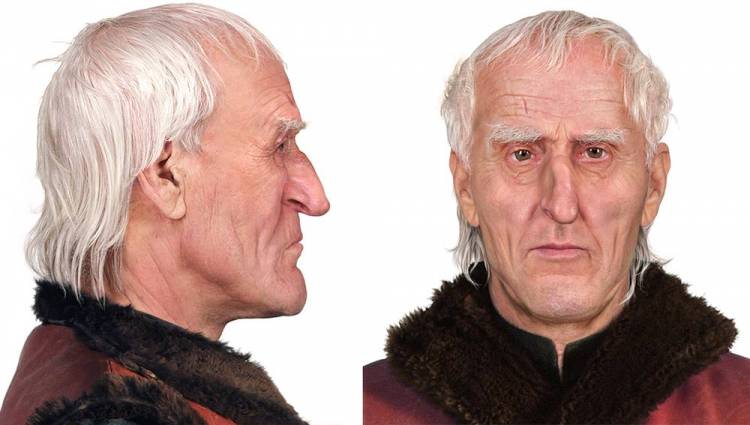 5. Lady of Cao
A mummy was discovered in the El Brujo region of Peru in 2005. Researchers have been searching and digging the region since 1990 before they finally found the body.  The mummy was later named "Lady of Cao." She was buried in a wad of cloth, and researchers revealed that her remains were from the year 400.
Scientists were also able to determine that she was from the Moche people, who prospered in Peru for around a thousand years before the Inca.  She is believed to be an aristocrat because of how she was lavishly wrapped, her environment, and the fact that women were seldom embalmed ornately she was found.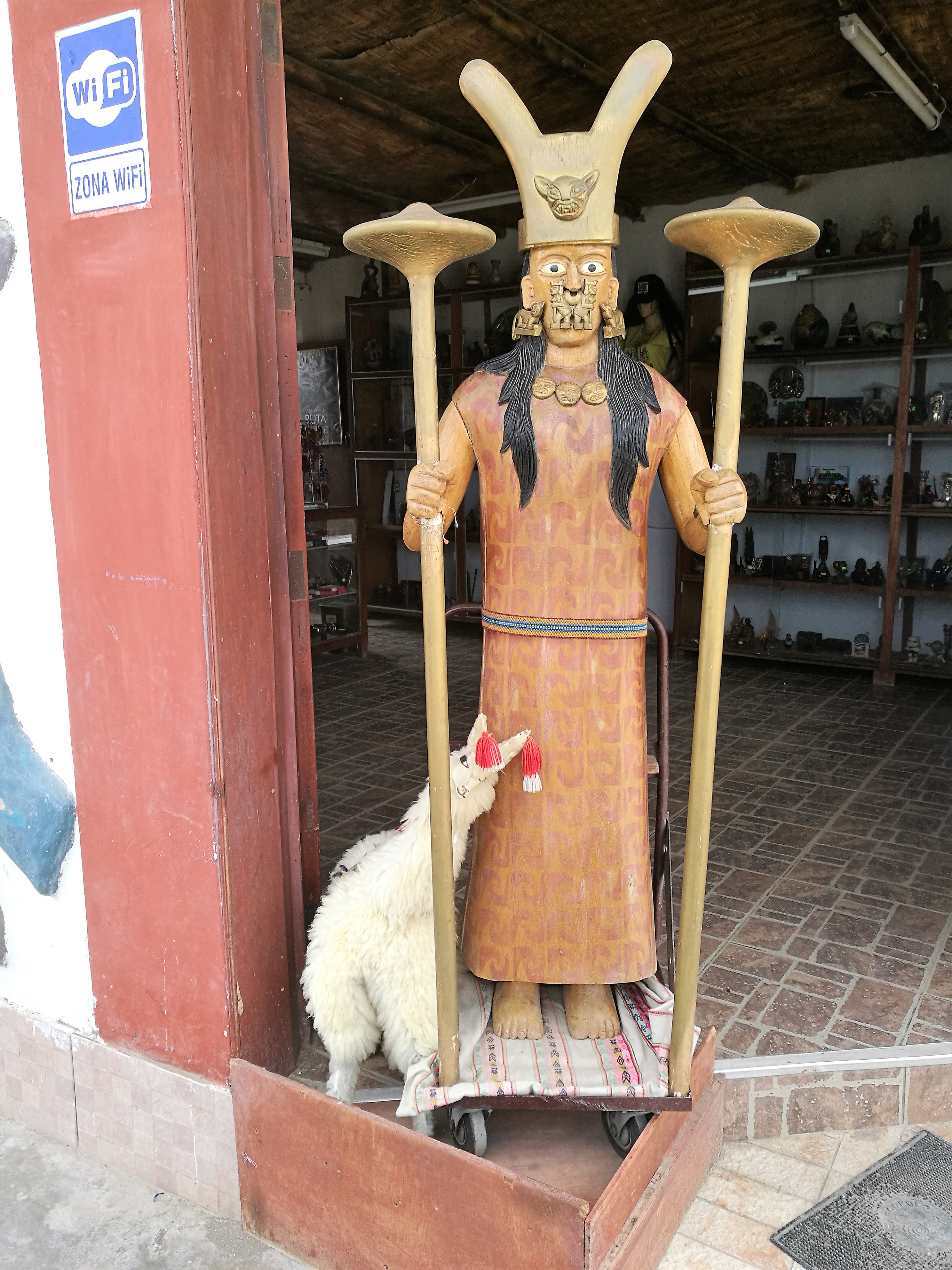 The Lady of Cao's has displayed in the museum in El Brujo since she was discovered. However, even though she's on display at the museum, visitors can hardly see her. She's preserved in an extremely-climate-controlled room, and you can only get a glimpse of her by using a tactically placed mirror.
Researchers employed ways commit used by forensic investigators to construct the above model of the Lady of Cao. It's still uncertain what her position was in society, but the woman who passed away in her late 20s was swaddled in 20 layers of fabric and had lots of expensive materials around her, and it's possible a human sacrifice was in the mix too.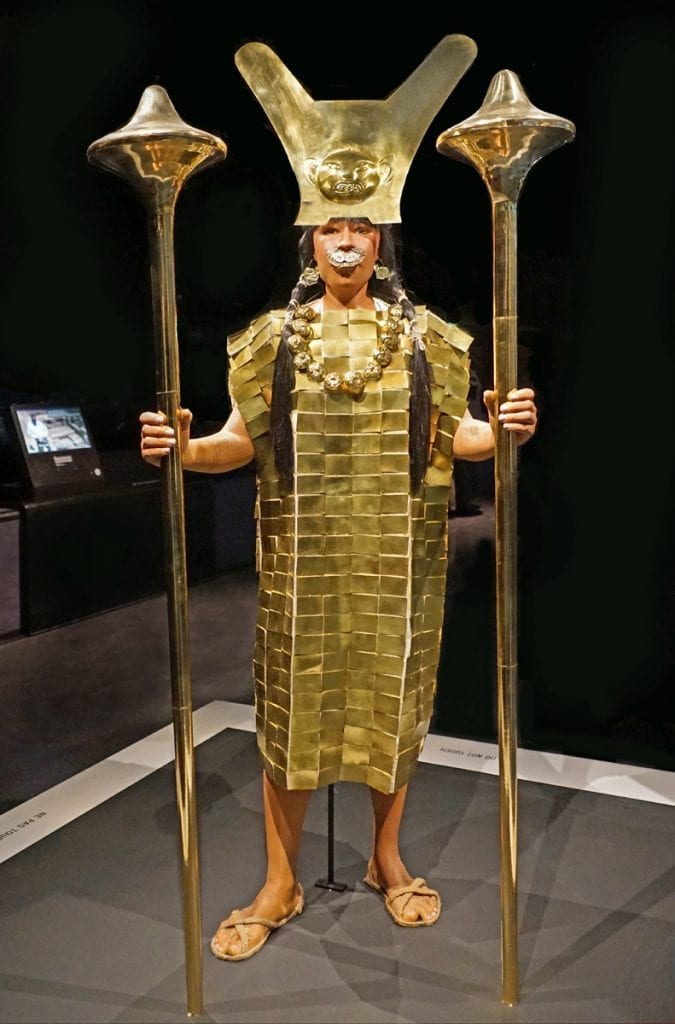 4. Elvis Presley
The photograph you are viewing was taken two weeks before the death of Elvis Presley at age 42. Presley who has been named the "The King Of Rock" was born on the 8th of January in 1935. He'd be 83 years old if he were still alive in 2019. He had handsome features as a young man, however, at the time of his death, he had become pale and lost his good looks.
This was due to respiratory failure, which eventually led to his death on August 16, 1977. Presley was hugely addicted to drugs, and despite his severe health condition, he refused to retire from performing.  Now, let's imagine if Presley sobered up, and was still alive today, how would he look?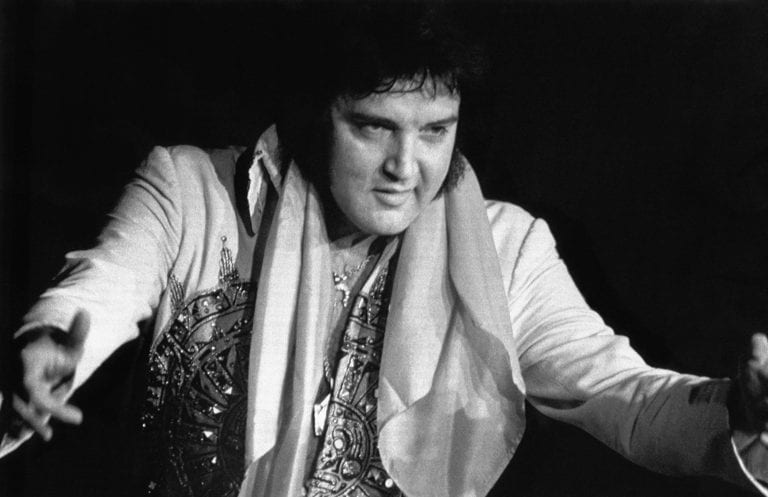 These two images shown depicts a close resemblance to each other. We can easily affirm that this is how Presley would have looked like if he were still alive. Sachs Media's artists studied how Elvis became older over the years and created a CGI of Presley.
You'd effortlessly notice Presley's popular, half smile on the side of his face, and weak wink of his left eye has caused a few more wrinkles on that part of the face. As expected, Presley maintained his full hair; he was well-known for his nice jet black hair while he was alive.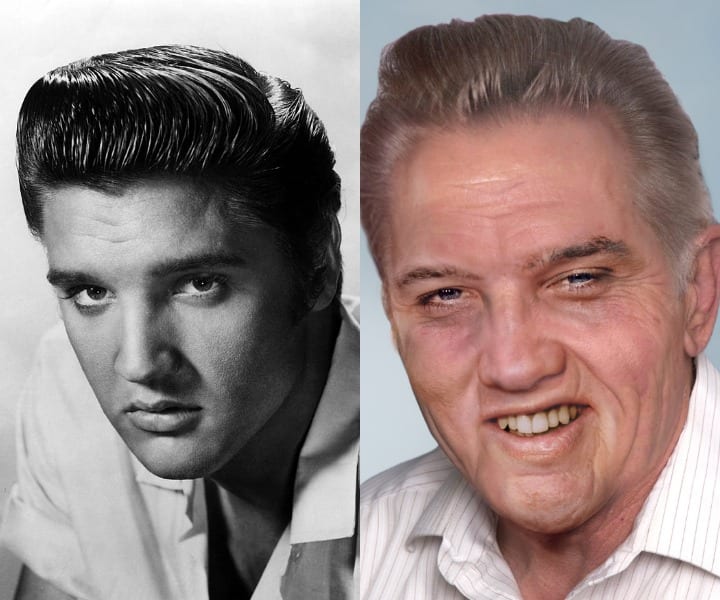 3. John Lennon
This picture of musician John Lennon was shot about a mile and a half from where he was murdered when he was just 40 years old. The former Beatles songwriter, singer, and guitarist was given birth to on October 9, 1940. He would have been 79 years old today if he was still alive this year.
Even though Lennon never backed away from using drugs that would have hastened his ageing process; he aged really well while he was alive. When he was shot by Mark David Chapman, Lennon was passably healthy. Only if the criminal hadn't gunned down Lennon, we are almost certain he'd still be looking fine today.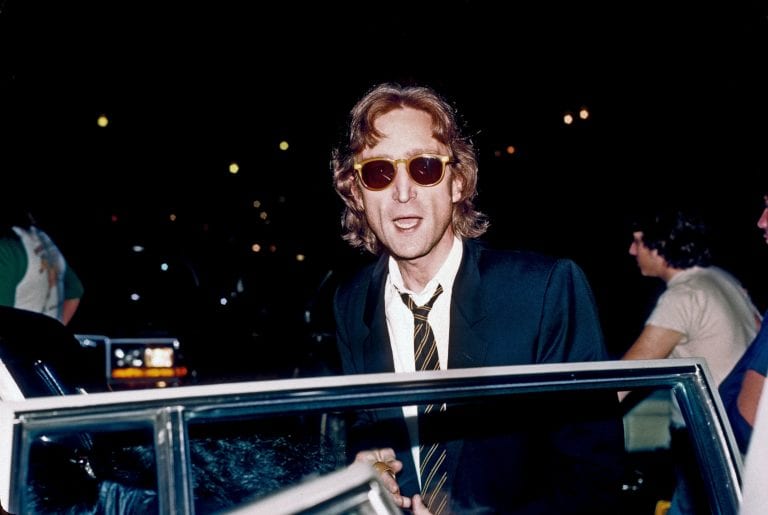 Discernment can clearly be seen in the eyes of the 79-year-old Lennon. He also didn't use contact lenses; this is the first time we'd be seeing Lennon without his glasses since he featured in 'How I Won the War' in 1967. Lennon's hair has diminished, and the same can be said for his hairline. 
However, the color of his hair remains the same. Furthermore, Lennon is sporting an avant-garde look. This makes sense because his fashion choices changed after he hitched Yoko Ono. The artists did an impressive work.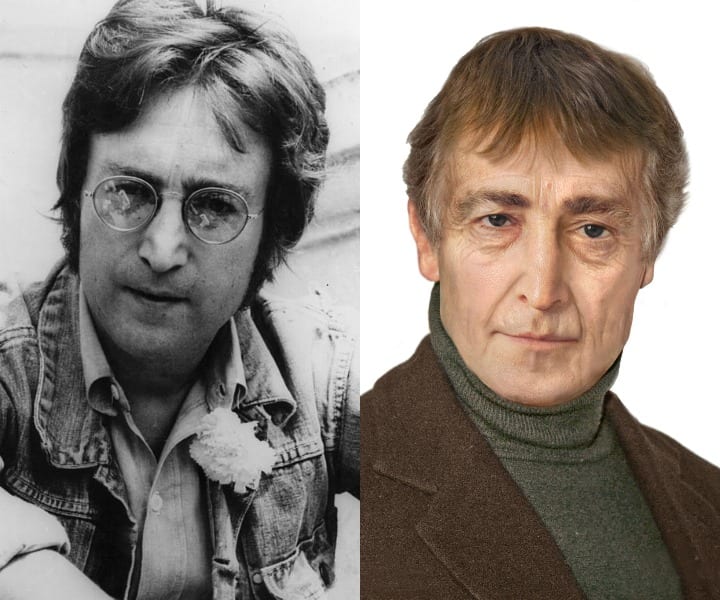 2. Jimi Hendrix 
This happy picture of Jimi Hendrix while he arrived at Heathrow Airport in London in August of 1970 was taken two weeks before his death. Sadly, Hendrix was a member of the 27 Club. He was born on November 27, 1942, that means if he were alive today, he would be a 76-year-old man.
Hendrix was used to abusing barbiturates and alcohol subsequently at the same time while he was alive. It would have been a difficult feat to get him to become clear-headed and stop abusing drugs so he could be alive sufficiently for a long number of years to know how he'd look like in his older years.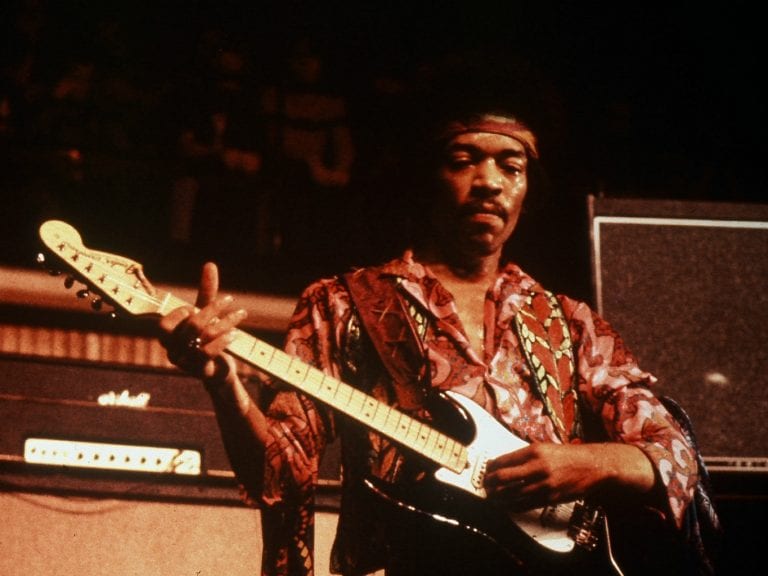 Jimi Hendrix was regarded as one of the greatest guitarists in history. Now, we can only imagine how the music industry would have been transformed if he had remained alive all this while. The CGI image of him suits his nose and lips ideally, and it even has him rocking his usual goatee.
Hendrix's hair has declined, but he generally looks fine good for a septuagenarian. Sadly, he had to die early, as he was the first guitarist to hone the art of feedback. He also had a special style of playing --where he'd use his pinkie finger to play a higher note on the string.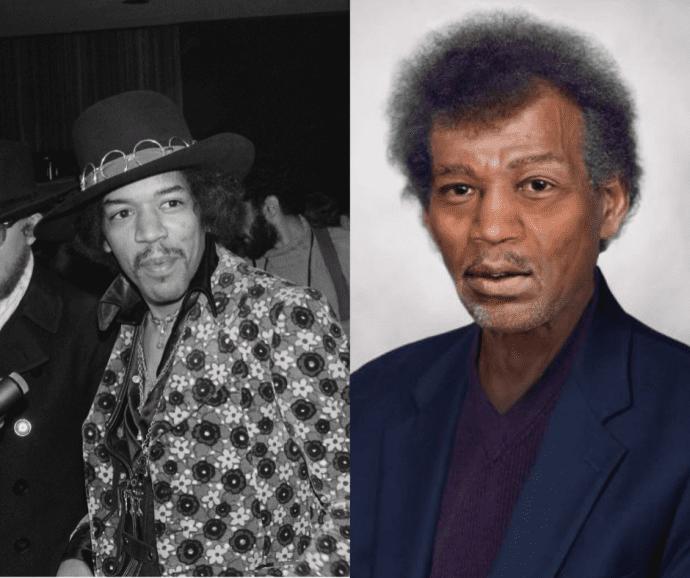 1. Janis Joplin
Janis Joplin, who was commonly known as "Pearl," was born on January 19, 1943. If she were alive today, she'd be 86 years old. She was known for her original and energetic singing style. Unfortunately, she passed away on October 4, 1970. This beautiful picture of hers was taken about three months before she died in June 1970.
She's photographed rocking unusual styles, as she is well-known for designing her own clothes. Joplin possibly would have endured a tough life ahead of her because she often engaged in alcohol and heroin. She drank so much, just like Hendrix. Joplin is also a member of the 27 clubs.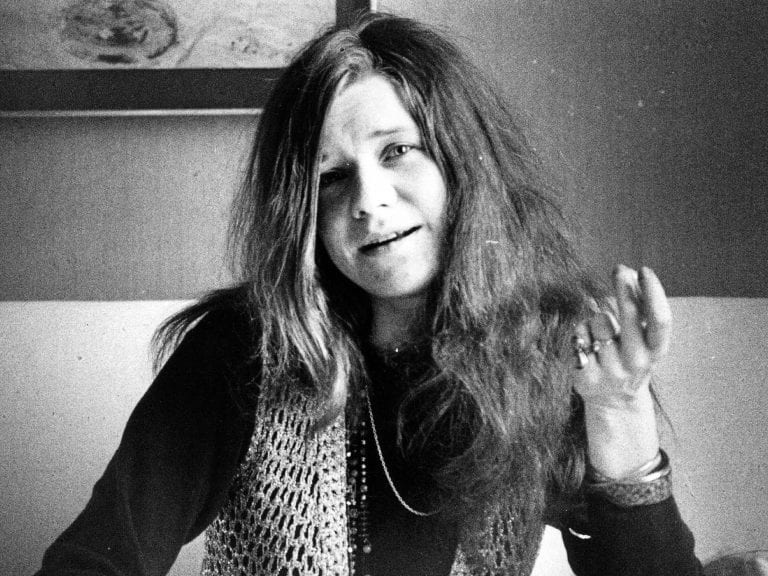 Janis Joplin is recognized as the first female rock star in history, and she primarily sang blues. Joplin sang and performed with all her heart and profound energy. In any of her pictures snapped while singing, you'd perceive Joplin as someone in a fit of rage.
Joplin was well-known for her beautiful smile too. In this supposed old image of hers, she seemed to have never lost the smile, and it has resulted in fine wrinkles on the face. Also, her eyes still maintained the amount of energy that left her audience in awe.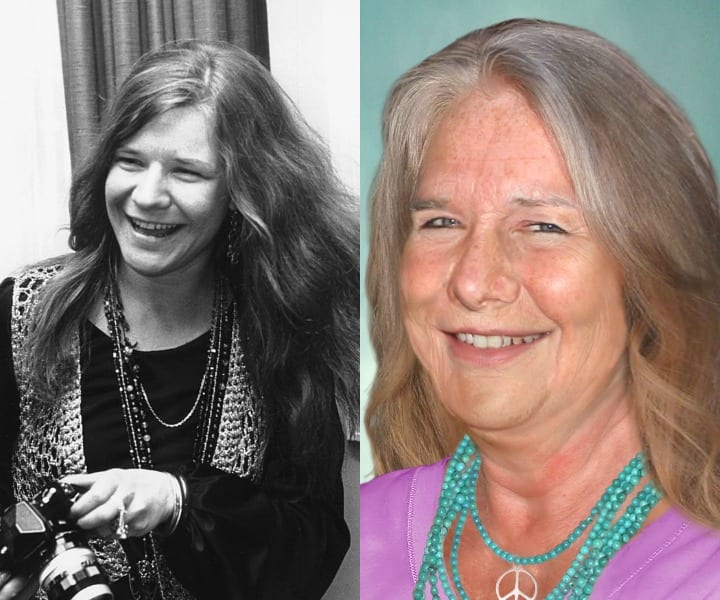 It is totally amazing and mind-blowing catching a glimpse into what ancient men we only got to know in history actually looked like. Coupled with Rock n' Roll icons who have passed away, and what they would have looked like if they were still alive. What do you think about these images? Which one of them is your favorite? We'll love to read your thoughts in the comment section. We bet you enjoyed every bit of this article, be a great friend, and share it with your buddies.
Source: History 101