Earth's Deadliest Animals That Can Kill You in a Heartbeat: Ranked
Some species of animals can be quite dangerous, while we tend to think of others as harmless pets or companions. But in the death spectrum, many creatures can undoubtedly be more lethal than other fellows in the animal kingdom, causing illnesses, severe injuries, or in the worst case scenario, death. With this in mind, we bring you a shocking ranking, starting at number 30 and getting deadlier, we countdown the most hazardous animals. Are you ready?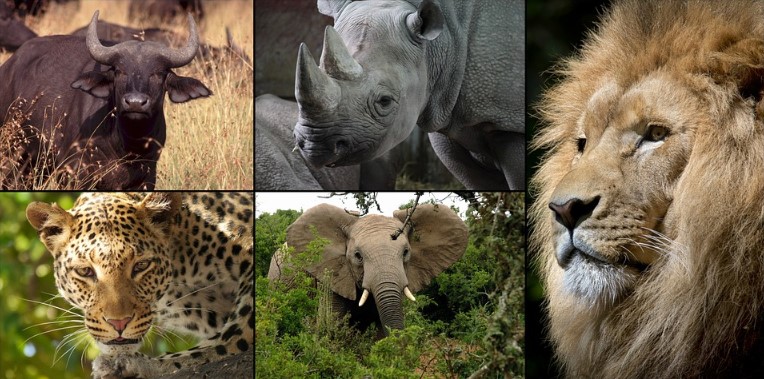 30. WILD BOARS
It is said that our domestic pigs descend from this mammal, but fortunately, they are not as dangerous as wild boars. Attacks on humans are rather rare with no official statistics, but it is plausible for them to ambush us when they feel cornered or when a female protects its piglets, as per Animals Network.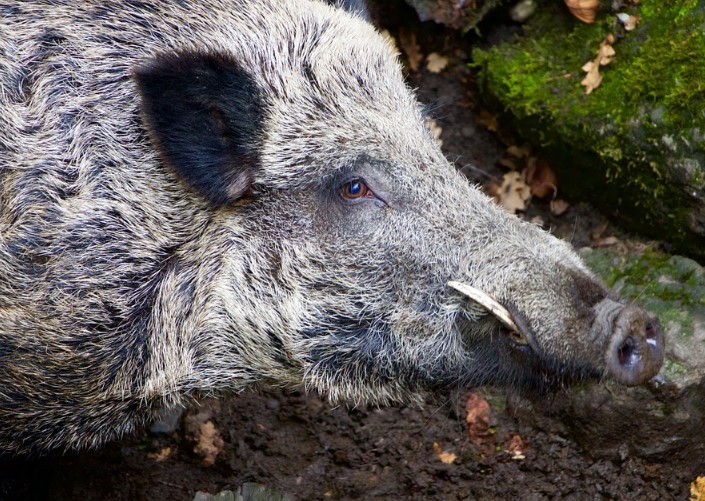 They tend to pierce their tusks in the lower part of the human body, particularly in the thigh region. It might result in severe injuries that could lead to a disability or death (if you're not that lucky). Moreover, the source added that the incidents have generally occurred near forests. 
29. PUFFERFISH
If you're up to bizarre food, you must try fugu, a Japanese delicacy made of this species of fish. But you should also be aware beforehand that it is very poisonous, with venom composed of neurotoxins that is deadlier than cyanide and can kill 30 adults.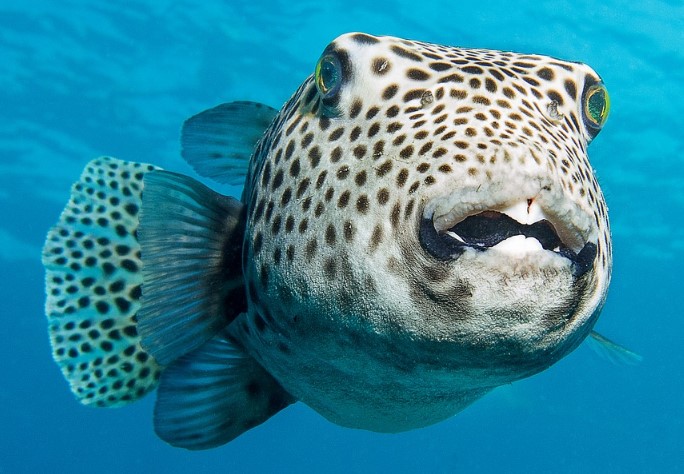 But the good news is that despite its poison, the pufferfish hasn't sent too many people to the grave. In fact, Favy stated that statistics are as low as one person each year. When it has occurred, the main reason is the inadequate preparation of this fish. That's why only trained and licensed chefs can cook it.  
28. ALLIGATORS
With an "armored" body, tough skin, and sharp teeth, they might look pretty scary, but strangely, these giant reptiles cause a few human deaths a year. In fact, just to give you an idea of how low the rate is, more people in the USA die from lightning strikes than alligators, as per Science 101.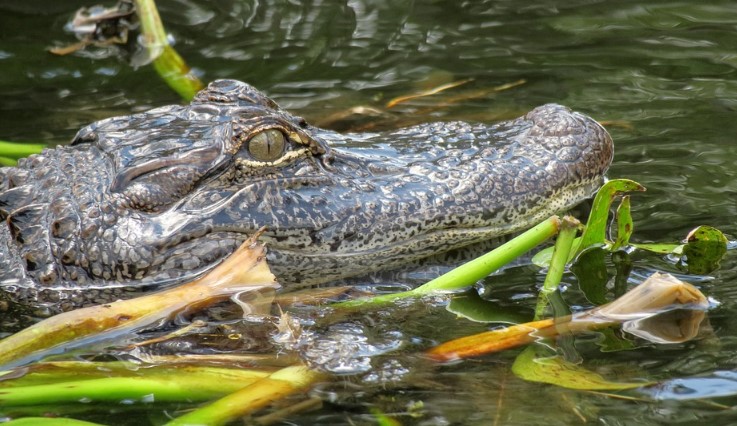 And although you might feel scared of them, rest assure that you're not their favorite dinner. Most alligators feed on mammals, fish, and other animals. They can even eat fruit as well. They usually keep growing throughout their lives, getting up to 15 feet long. 
27. SHARKS
Yes, we know that you might be surprised to find these Hollywood stars on this spot of our countdown. Movies such as 'Jaws' and 'Sharknado' have depicted these huge fish as human-eating machines. But the truth is that in reality, fatal attacks are pretty exceptional. Science Alert claimed that the average is 6 per year.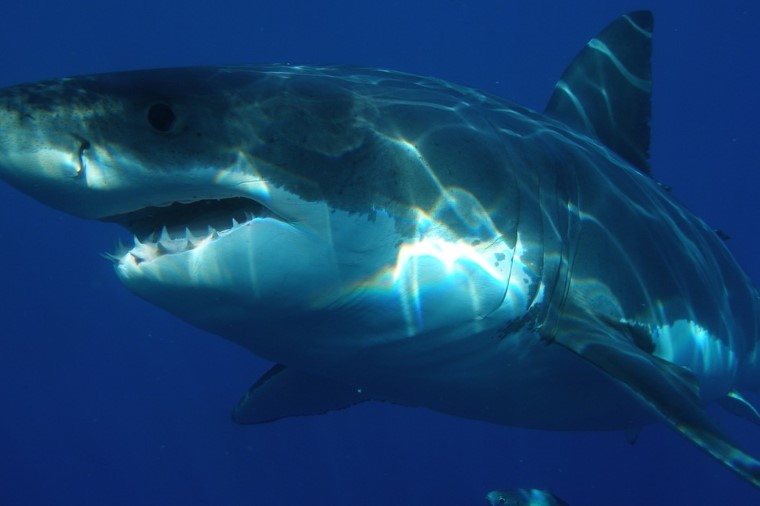 This is in stark contrast to the number of sharks killed: 11,417. And the worst part is that this number is every hour; just do the math to figure out the stats in a year. These predators are sought after their fins and teeth. However, most have been hunted accidentally while fishing something else. 
26. SPIDERS
The reason for several nightmares and phobias is not as deadly as it might be expected. Of course, there are some lethal species such as the Funnel-web that lives in Australia or the Brazilian wandering that inhabits in Brazil and some other countries of Latin America, according to Britannica.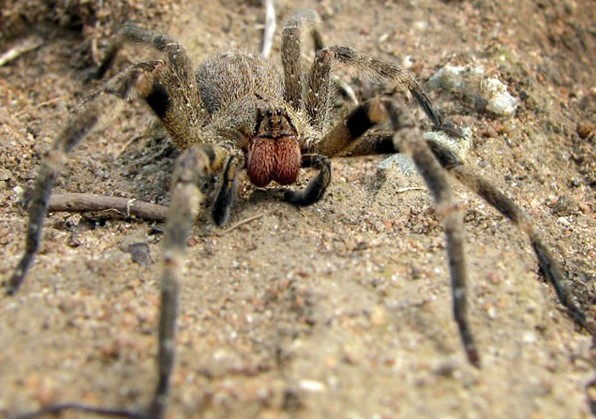 However, the statistics are not as scary as these arthropods. Approximately seven people in the United States lose their lives because of a spider bite. The most common species causing the attacks in North America are the black widows and the brown recluses. The good news is that the antivenom for most varieties has already been invented, so there's nothing to fear. 
25. ANTS
We are not kidding with this one; you cannot judge a book by its cover. Although small in size, many of the 10,000 species can be lethal. Besides, Science 101 stated there are approximately nine human fatalities in the US because of this insect's venomous bite as it can cause a severe allergic reaction.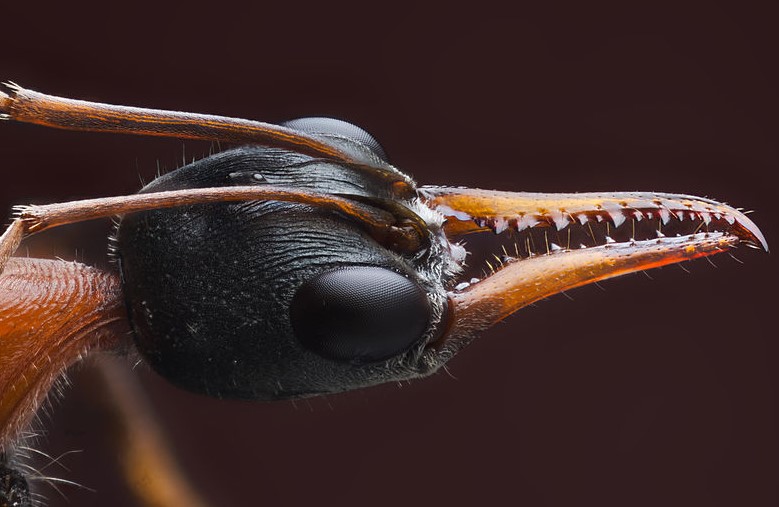 And as we previously claimed, some types of this insect can be pretty dangerous. The driver one, which you can see in 'Indiana Jones 4,' can possibly eat a motionless person. The bulldog ant, which lives in Australia, is the deadliest since it is aggressive and has a very hazardous venom that can kill you within 15 minutes. 
24. WOLVES
These friends used to have a terrible reputation for quite some time that almost led them to extinction in the States. People started hunting this canine to get rid of them. Maybe, that's why more recently, only ten demises from wolf attacks have been reported, according to Science Alert.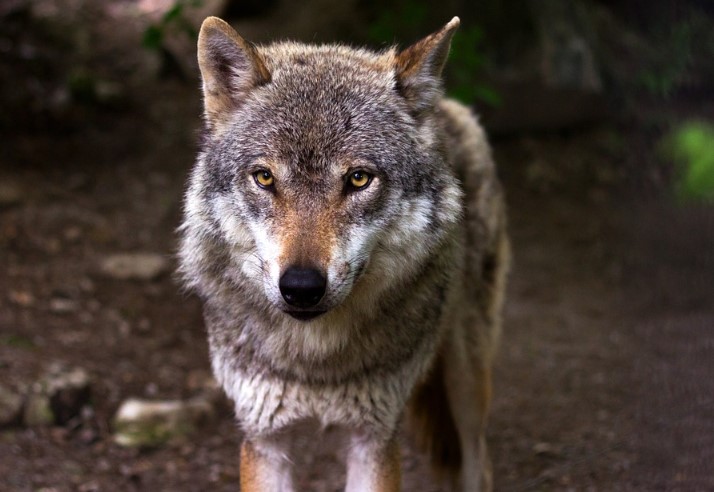 This number is related to humans, but when it comes to livestock, things are different. Reports indicate that the amount of cattle eaten by these huge dogs has increased. Nevertheless, National Park Service stated that they principally eat mammals such as deers, beavers, and marmots. Wolves are social animals that like living in packs and establishing territories.  
23. BEARS
We love teddificating this animal since we find it cute and friendly; however, it can be frightening and wild with the ability to maul to death around 12 people every year. This figure involves different species of bears, ranging from the North American brown bear to the Indian sloth bear.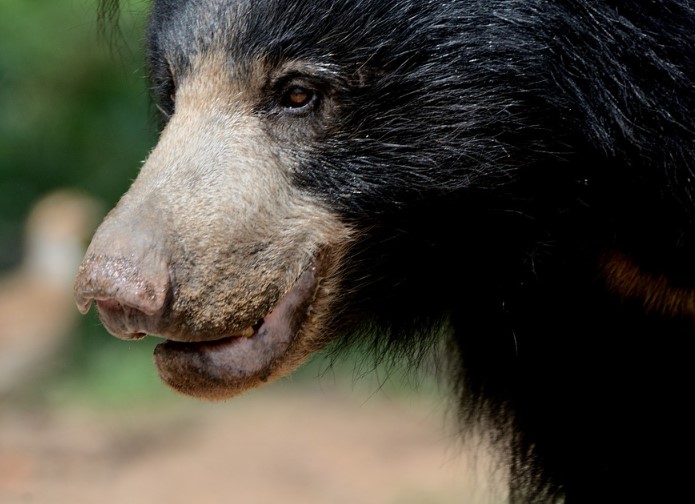 The latter is considered the most aggressive one, so don't get confused by its name. However, bears tend to kill people only when they encounter each other unexpectedly, and the furry mammal feels threatened. This is particularly more probable if we talk about a female with cubs. 
22. COWS
No, they will not fall from the sky and crush you to death. But still, the figures for these milk producers are surprisingly high. Around 20 Americans pass away from cows attacks; the majority are accidental, although these mammals can be deliberately aggressive.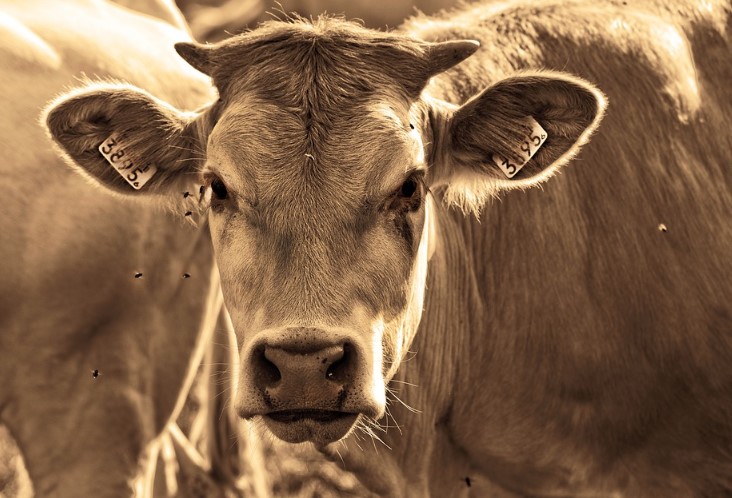 A few of these instances involve cows that get spooked when owners are around. And, well, this doesn't end well for the poor farmer. Jumping off a cliff is another way this bovine animal can lead unlucky human beings to death. So next time you go to a farm, be careful! 
21. HORSES
With similar figures to their farm friends, horses can kill about 20 human beings per year in the States, although the fatalities around the world rise much more. We tend to admire and want these animals without considering the dangers they can pose to us.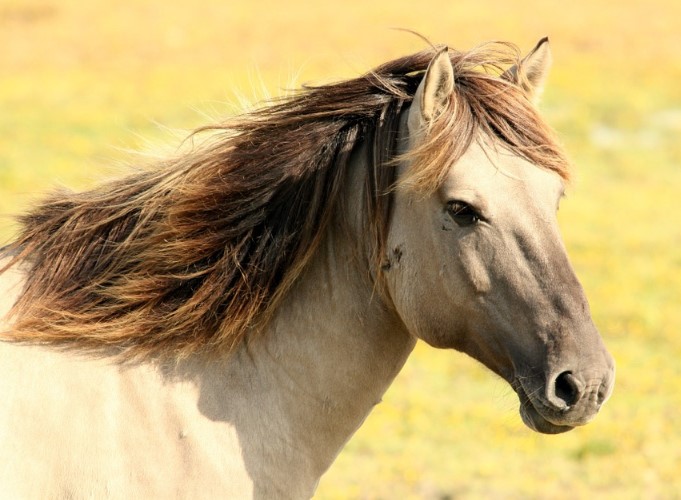 But it is not what you think. These large hoofed mammals rarely attack human beings. Nearly all the deaths have been the result of falls while riding them. Perhaps, it's a payback for all the horses that die at the race tracks each year. 
20. LIONS
They did not get the title of "King of the Jungle" for no reason; nevertheless, these predators with mane do not rack up many fatalities in their record. As per Best Life, they kill an average of 22 people a year in Tazmania alone, some of whom they eat.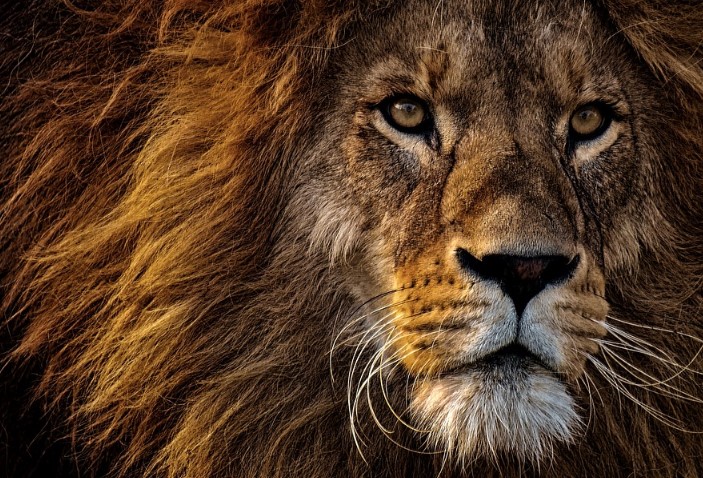 But these big cats do not kill and eat humans as part of their normal behavior. In 1898, a pair of lions killed around 100 workers in Kenya. But scientists then found that the animals turned into man-eaters because their jaws and teeth were damaged, and they couldn't hunt their usual prey.
19. BOX JELLYFISH
With 24 eyes, 10 feet of height, 15 long tentacles, and a pretty poisonous toxin, this invertebrate can sting to the death between 20 and 40 human beings in The Philippines solely. Nevertheless, official stats are hard to keep.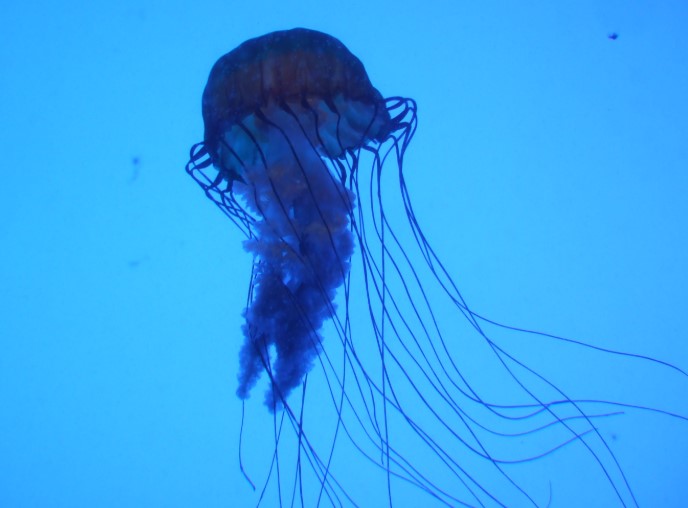 Why? Live Science explained that these marine creatures inject a toxin in the blood that can cause a spike in the pressure, strike the nervous system and skin cells, and stop the heart all at once. Only those who are lucky to get to shore and receive treatment in time can survive. 
18. WASPS, HORNETS, AND BEES
This crew can be quite deadly, with around 58 fatalities in the Land of Liberty. Yes! We were stunned at that total as well! It's shocking to discover that bees aren't as sweet as the honey they make. Far from it, these insects can be pretty aggressive, stinging one person to death, mostly due to allergic reactions. The Asian giant hornet takes venom to a whole new level as it can kill around 40 honeybees in a minute.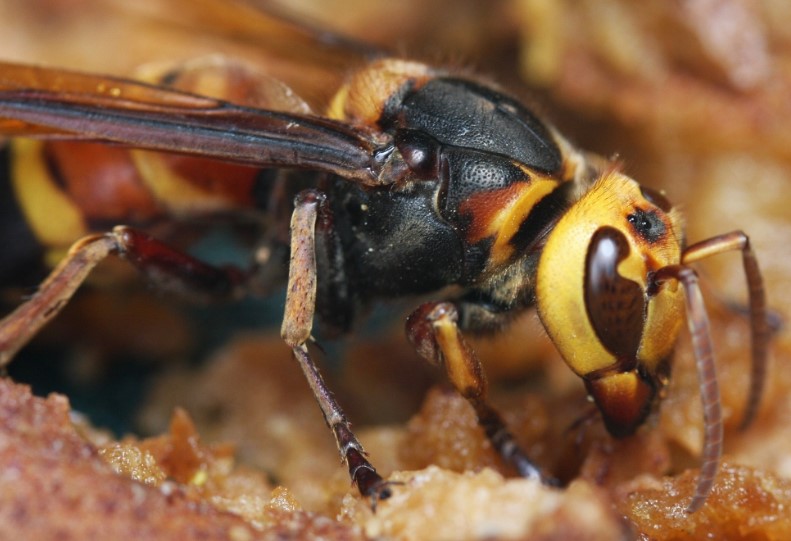 It can destroy red blood cells, leading to kidney failure and death. So if you thought that swimming in the ocean was more dangerous than walking in the garden, you might have to change your mind. You'd better get an EpiPen and carry it with you while going about your day. Forewarned is forearmed!
17. CAPE BUFFALO
Also renowned as "the Black Death" and "widowmaker," this Africa's wild bovid is a walking threat you don't want to mess with. Although we tend to think of buffalos as endangered and vulnerable, it doesn't apply to this species.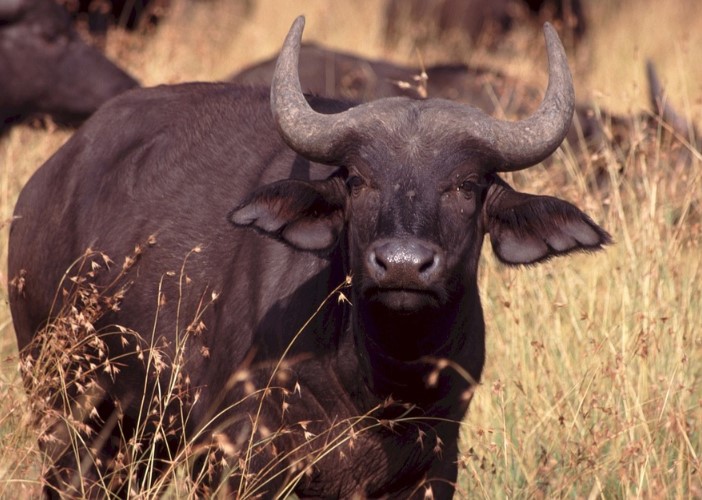 With their brutal and fast-moving horns, they're reputed to have killed around 200 people in Africa in a year. And the most unexpected fact is that they are herbivores. Practically on all occasions, they attack hunters who shot them, even though there might be other types of instances. 
16. LEOPARDS
Pretty alike to their cousins, the lions, this feline is considered a man-eater. There is not too much data showing how many people leopards have killed, but Science 101 rose the numbers to the hundreds each year, particularly in India. However, yearly figures are highly variable.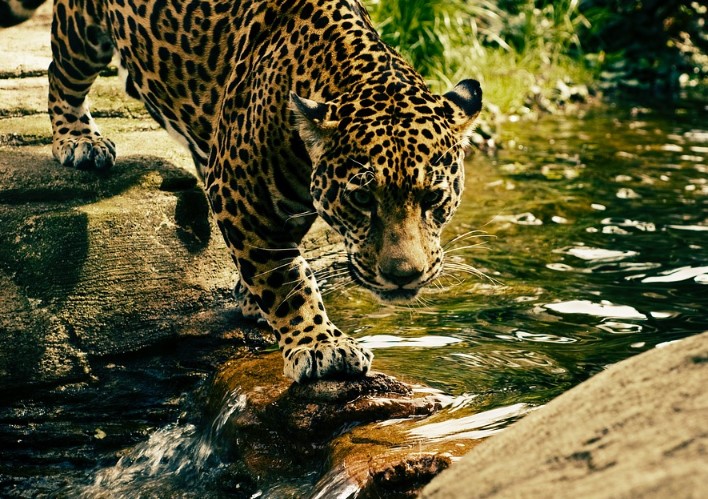 Most fatal attacks are accidental, but leopards can end up mauling human beings to death and sometimes eating them. But, no, these big cats are not the man-eaters we all assume. 
15. DEER
When thinking of deers, the first one that comes to our mind is Bambi, a ruminant mammal with a cute white tail and antlers. However, little did we know that they caused roughly 240 human deaths a year. Can you believe that?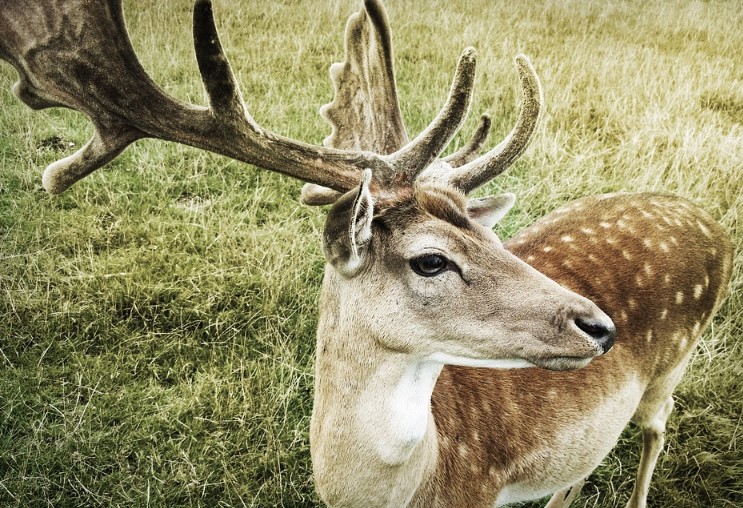 But they are not the result of attacks but car accidents instead. Deers have this funny habit of jumping out onto roads when cars are speeding down it. And the worst part is that the victims are not only humans but the very deers as well. We only hope that people do not continue building drives in their territories. 
14. KUDU
For the large African antelope, the reasons are pretty much the same as how deers kill people. Most of the time, drivers in Africa collide with this great mammal with horns, and the encounter usually turns out fatal for both human beings and animals.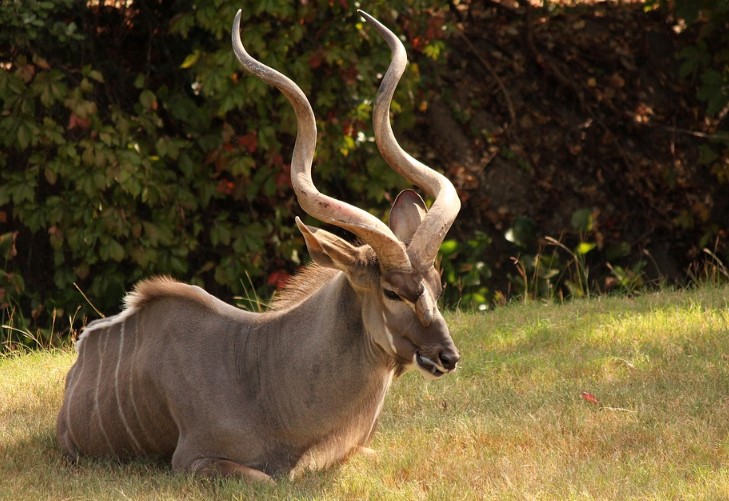 As for the official statistics, there are no exact figures, but the FAO reported that they are much higher than crocodiles kills in Namibia, which are around 257. Part of the problem could be solved if humans respected the habitat of this species. 
13. ELEPHANTS
We have another reference from Disney: Dumbo. While the movie depicts this mammal as vulnerable and cute, the reality is its attacks are becoming more frequent. In fact, they climb up to 500 deaths per year. They are vegetarian but can react aggressively toward people.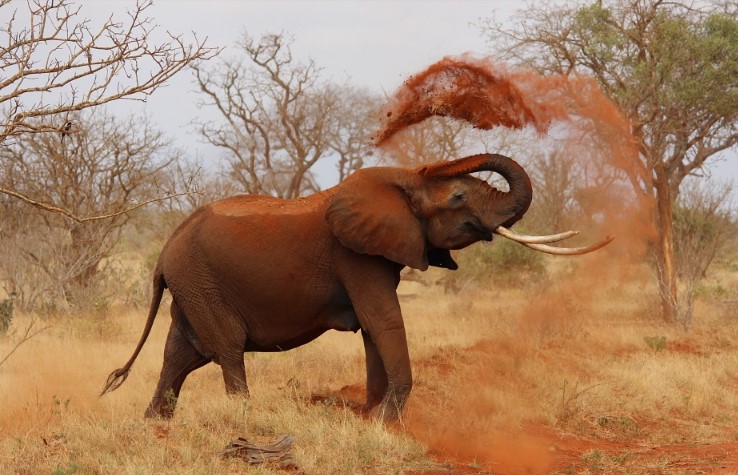 According to Best Life, Caitlin O'Connell-Rodwell, a biologist from Stanford University claimed, "I do think that elephants are becoming more aggressive towards humans in very compressed areas where they are being shot at and harassed."
12. HIPPOS
The "river horses" (as their name translated in Greek) are also the cause of 500 human fatalities a year. Of course, with 6,000 pounds of weight, they can naturally be a threat to people. These semi-aquatic ungulate mammals might look goofy, but can run up to 14 miles per hour, have pretty sharp teeth, and can be very aggressive, especially hippo moms.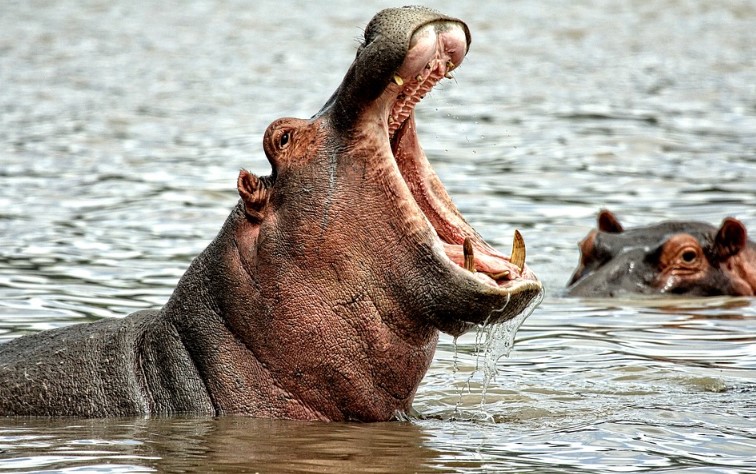 They have trampled people, tipped over their boats, pulled them into lakes, and even bitten their heads off. So no wonder why the hippopotamus is considered the most deadly animal in Africa. And the worst part is that since they have lost habitat, they now live closer to humans. 
11. TAPEWORM
Again, a tiny size is not a synonym of safety in the animal kingdom. This parasitic flatworm with a creepy, nasty, and grotesque sight can infect and kill 700 people every year. The reason? They transmit a disease called cysticercosis.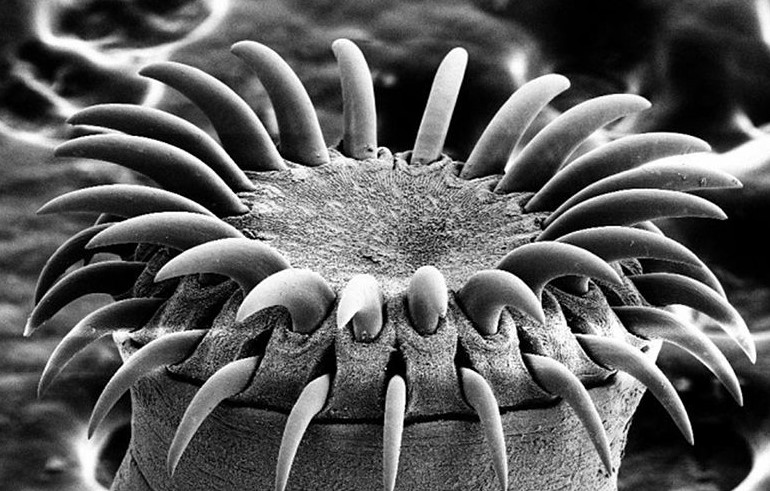 It can be spread through human excrement when people defecate in open areas, but humans can also ingest food, mainly infected pork, and water contaminated with the larva cysts, according to the World Health Organization (WHO). 
10. CROCODILES
It's tough to report exact figures on the attacks of this animal, but estimations jump to 1,000 a year, nearly all of them taking place in Africa. Compared to their cousins, the alligators, that are very timid, crocodiles are bad tempered and can attack humans, even unprovoked.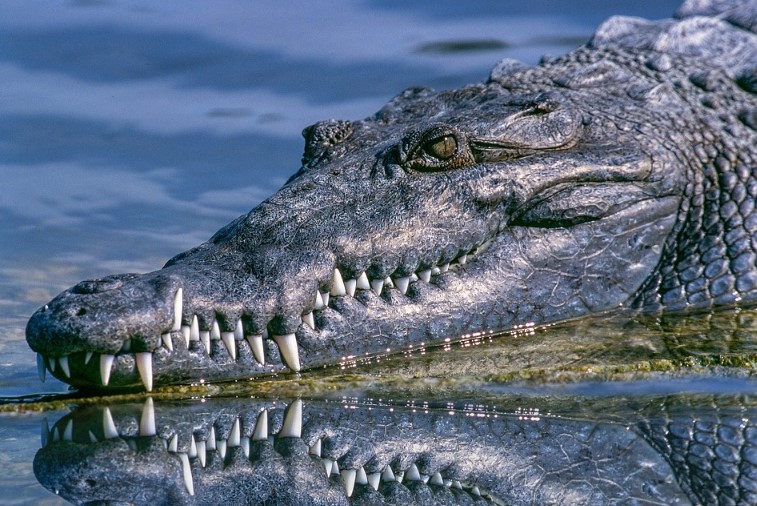 What is more worrisome is that crocodiles can live near people without being noticed. They hide in brackish and fresh waters, suddenly emerging to clamp down on water mammals such as buffalo, monkeys, and from time to time, people.  
9. SCORPIONS
We have good and bad news with this animal. On a brighter note, there are roughly 2,000 species of these arachnids, but only 25 of them have poison that can be deadly to us. The bad news is that despite the limited varieties of poisonous scorpions, they still kill around 3,250 people a year.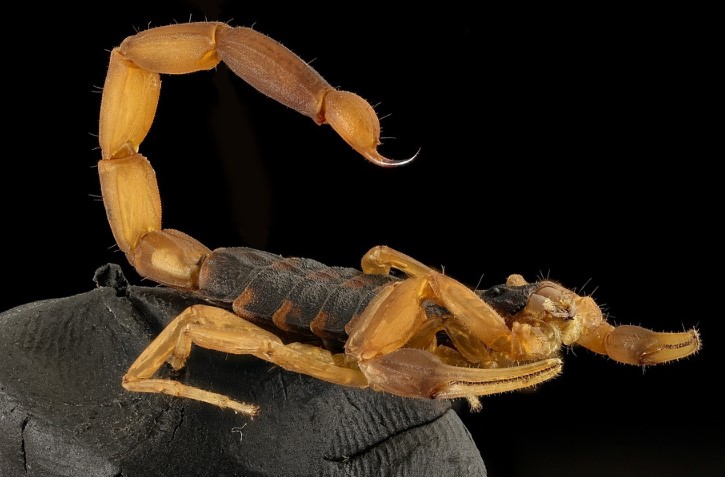 The ones leading the deadly family are the Brazilian yellow scorpion that lives in the South American country and the deathstalker which inhabits the Middle East. To make matters worse, antivenoms for this animal are not 100% effective, so you'd better stay away from them. 
8. ASCARIS ROUNDWORMS
This parasite is little yet gross and deadly as it's responsible for over 4,5000 fatalities every year. Similar to the tapeworm, it causes an illness called ascariasis around the world, but mostly in warm and humid climates and developing countries.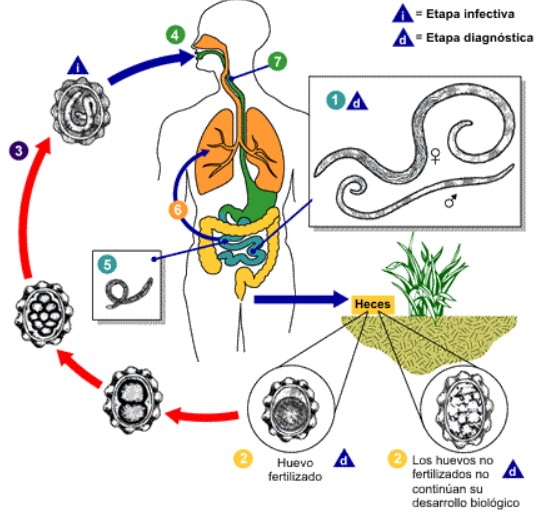 Like its cousin, the tapeworm, the Ascaris lives in the human small intestine and spreads its eggs through human excrement. When feces contaminate dirt, water, or even food (when used as fertilizer), it extends even more. 
7. TSETSE FLIES
Have you heard about the sleeping sickness that is widespread in rural Africa? Well, the tsetse fly's bite is the culprit here, causing eternal sleep to around 5,000 people every year, although the death count is not entirely certain. The illness is not lethal; it can be treated, but not all the populations have access to the cure.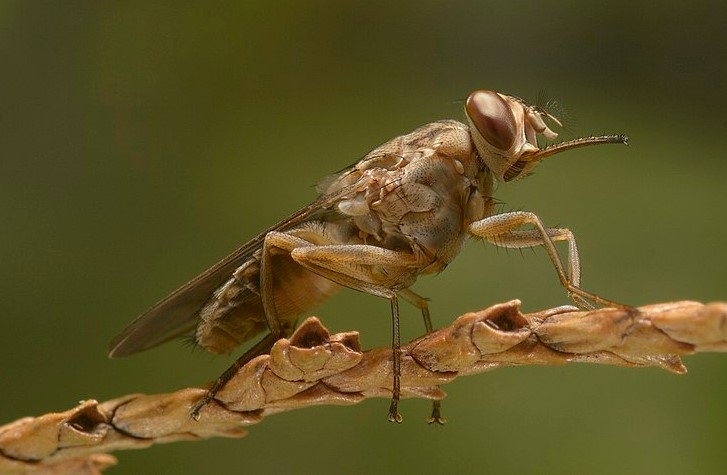 The symptoms can range from milder ones such as headaches, fever, and aching muscles to worse signs like seizures, difficulty in walking and talking, and changes in personality. The number of incidents seems to have been decreasing as time passes by, as per WHO. But just in case, it is highly recommended to get your swatter ready should you see this little fly.
6. KISSING BUGS
It is not known as the "assassin bug" for no reason. This insect transmits the Chagas disease around Latin America by putting its excrement on human skin. The illness has resulted in around 12,000 human demises a year when people get to the chronic phase that leads to heart failure and cardiac arrest, as per Mayo Clinic.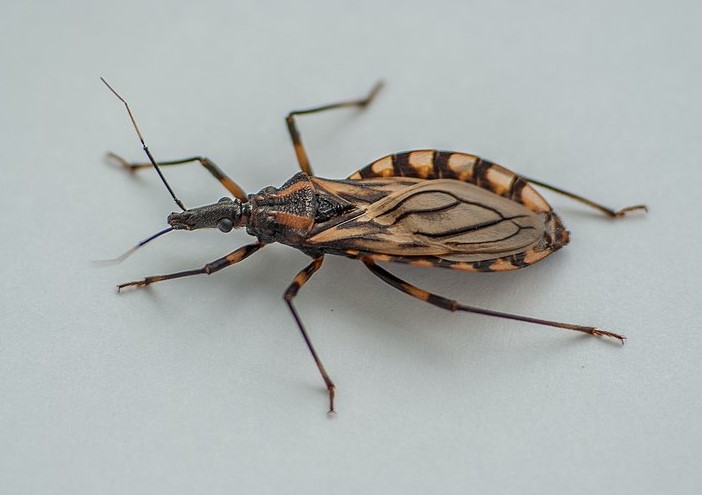 And it appears that the kiss of death from J.K Rowling's mind couldn't be more accurate with this creepy crawler. If you were wondering why he's known by that "charming" name, it is because this bug usually bites sleeping people on the face. Gross! 
5. DOGS
They are human's best friend, yet canines can kill between 25,000 and 35,000 human beings every year! Can you imagine that? In the majority of cases, people pass away due to rabies, so it's very probable that your furry companion does not fall into this category if it's vaccinated.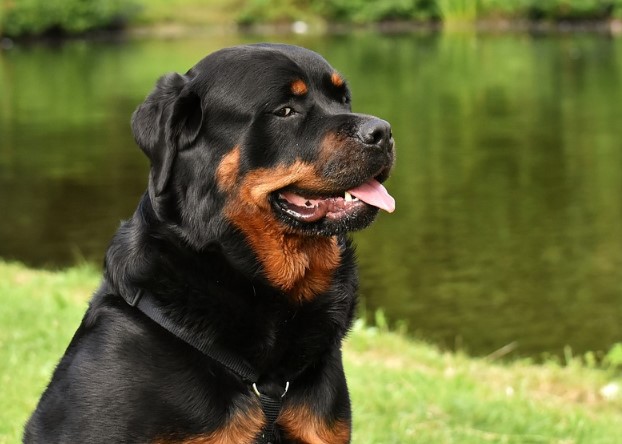 Stray dogs are the ones that are more prone to have this viral disease, so countries in Asia, Africa, and Latin America with large populations of homeless pups are more exposed to deaths caused by rabies. This is one great reason to have more animal shelters! 
4. BLOOD FLUKES 
It is obvious to know that a creature is terrible if it has the word "blood" in its name. It is a parasitic worm called schistosomes that live and grow in freshwater snails. Then, they can quickly move to people through contaminated water and get into them through the skin.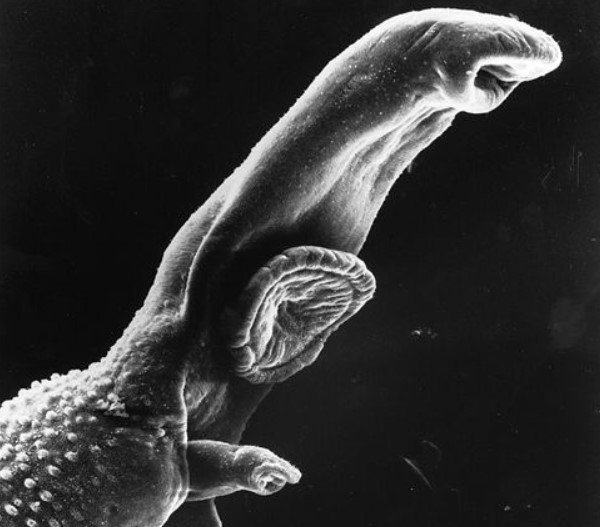 They then dwell in our veins, liver, and urinary tract, causing intense abdominal pain and blood in the urine or excrement. To continue thriving, the worm lays eggs inside people that can spread through human feces. By Science Alert, the estimated human deaths due to schistosomes are between 20,000 and 200,000. 
3. SNAKES
These reptiles have a fearsome reputation, and it is for a good reason. The stats for fatal snakes attacks are around 100,000, but it is said it could increase up to 200,000 per year. These elongated carnivores have venomous bites, with the Inland Taipan snake leading the crew.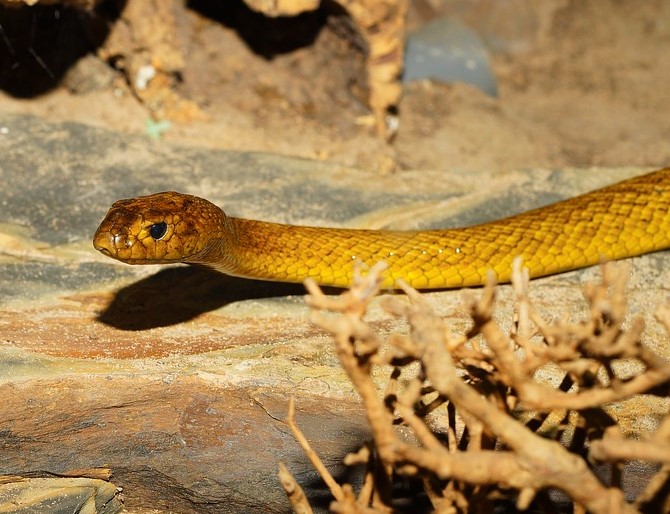 This type of snake lives in Australia but could also be a menace in Latin America, East Asia, and Africa. Its poison has neurotoxins that can cause seizures and slurred speech, and hemotoxins that can provoke internal bleeding that can easily lead to death. 
2. HUMANS 
You should not be surprised that we are on the list, right? After all, we are also animals and very disastrous ones. Around 437,000 human beings lose their lives in the hands of another of the same species, and that is without counting the war deaths that could be some 135,000 more.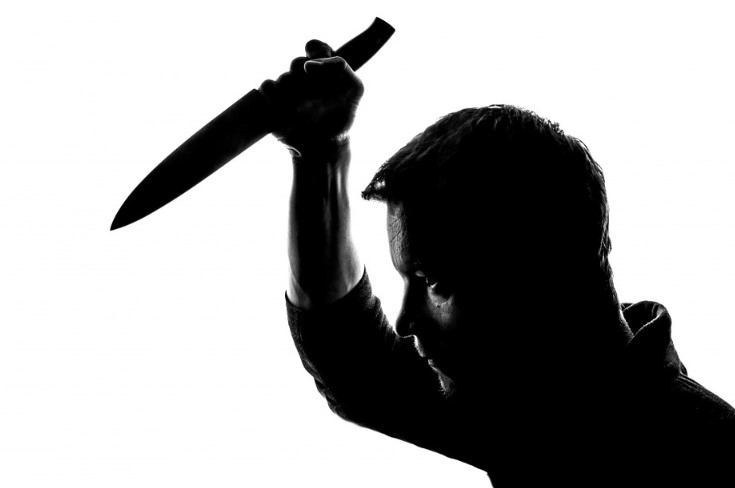 The main reason for the fatalities are murders, but it is not the only manner people kill each other. Another principal cause is traffic accidents that add 35,000 deaths every year in the United States. This means we are not our worst enemy, but we are pretty close. 
1. MOSQUITOES 
Again, not only big, massive animals are hazardous. The one leading our ranking is perhaps the smallest one as well. But the numbers are staggering: this insect is able to kill some whopping 725,000 human beings a year. The foremost cause is the diseases it transmits.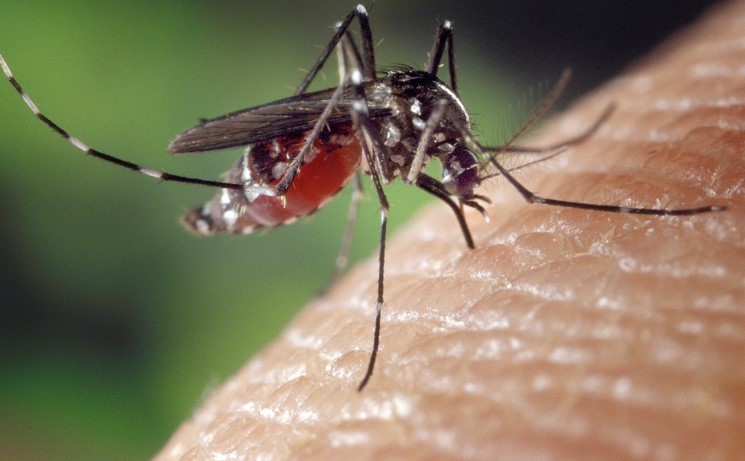 Among the most lethal, one can find yellow fever, dengue fever, encephalitis, and malaria. Of course, scientists have been working on vaccines against these deadly illnesses, but they aren't entirely efficient yet. Besides, governments have been trying to take preventative measures, but despite the efforts, numbers are still high. 
Wow! the least expected animals were, in fact, the most lethal ones? What do you think of this ranking? Tell us your thoughts with us in the comment section down below, and share this helpful article with friends and relative. You never know who would take advantage of this info. Until next time! 
Source: Science 101, Science Alert, National Park Service, Britannica, Live Science, Best Life, FAO, World Health Organization, WHO, Mayo Clinic, Favy, Animals Network