Hilarious (And Some Disturbing) Texts From Ex Girlfriends That We Put Into Collection
Dealing with ex-lovers can be really stressful. When they don't understand that they need to let you go, they will do any kind of weird things to catch your attention. This time we will talk specifically about ex-girlfriends, and you will see real conversation captures that will make you cringe. Let's start! 
40. Did you know that national 'text your ex day' is actually a thing? Now you do.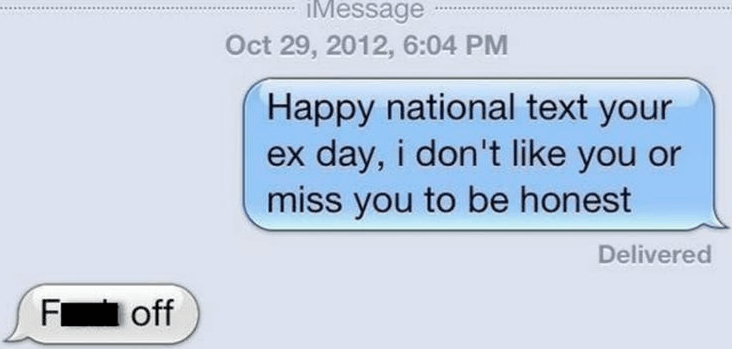 39. The best message this guy could ever receive.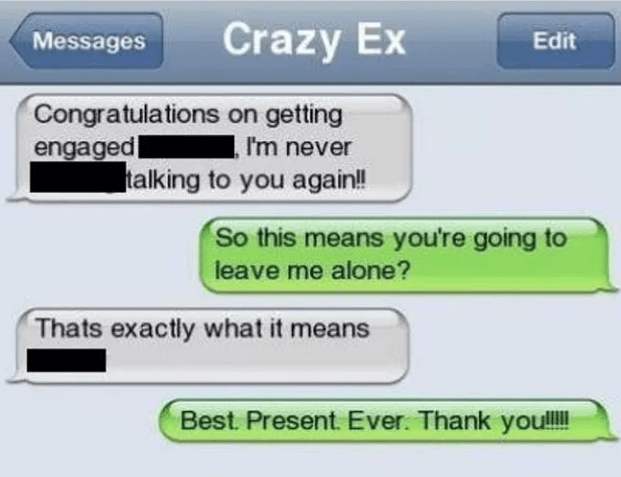 38. We wish all the cell phones had an auto-response like this.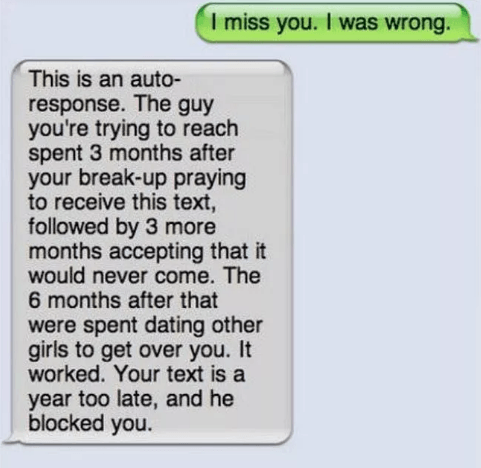 37. You can't expect to come back after a month like if nothing happened.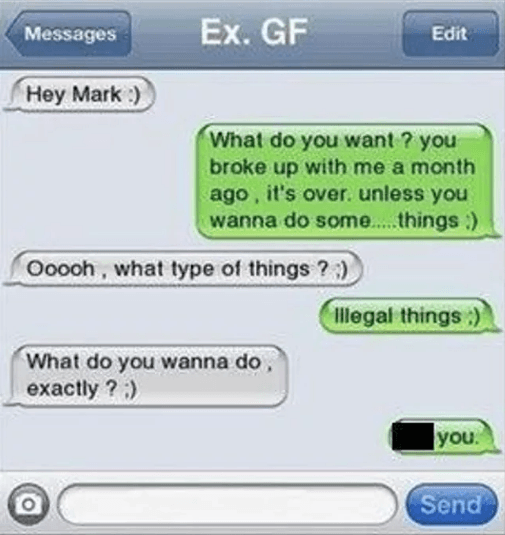 36. This guy is still trying to recover from that burn.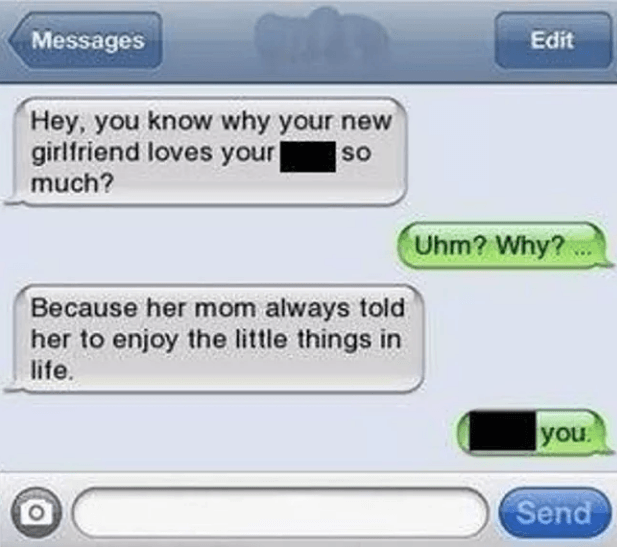 35. Sometimes people look for the most desperate excuses to text their exes.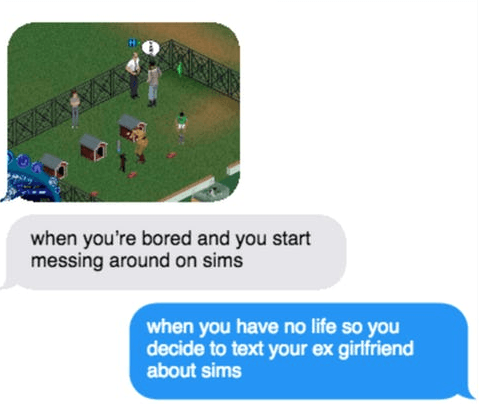 34. Be honest and never hide your feelings!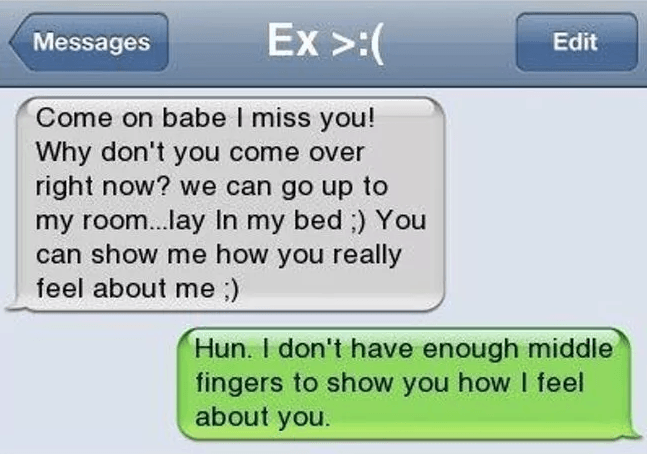 33. This could be one of the most uncomfortable situations of all times.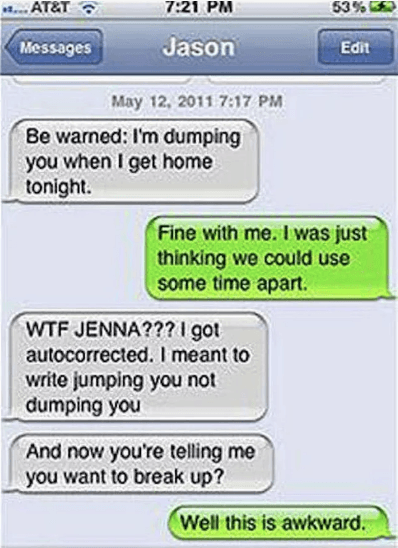 32. This man really knows his priorities.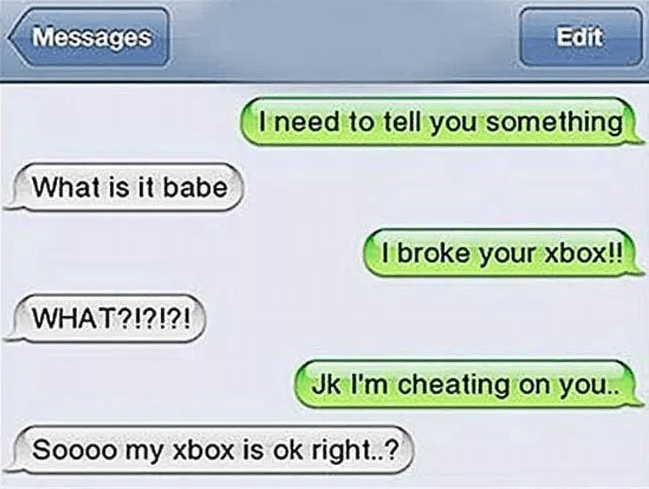 31. It is better to have your heart broken instead of XBOX 360.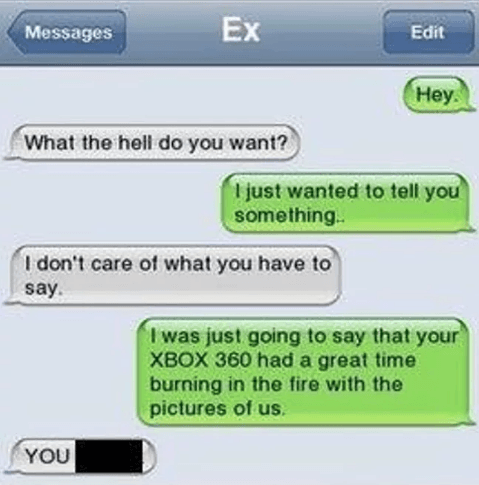 30. We guess it's more creepy than funny.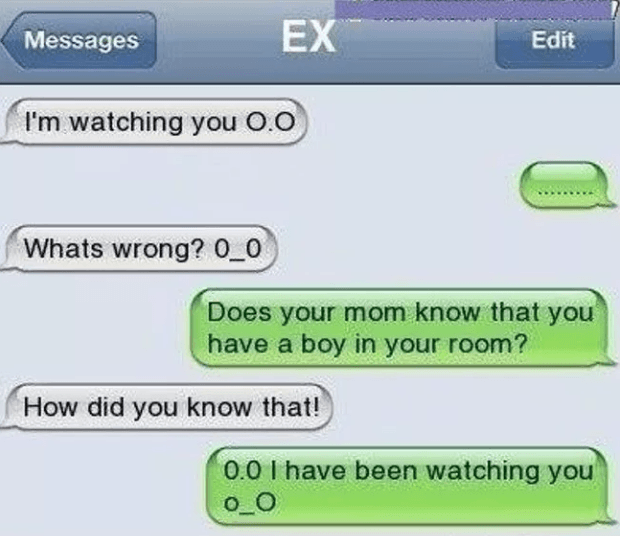 29. There's no surprise your ex hates you. Just let it go.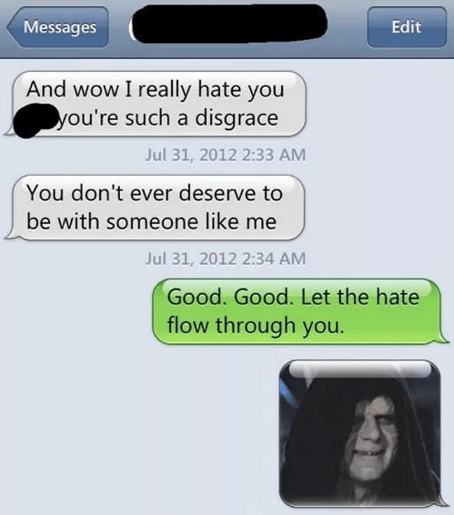 28. Were they texting this way even when they were in love?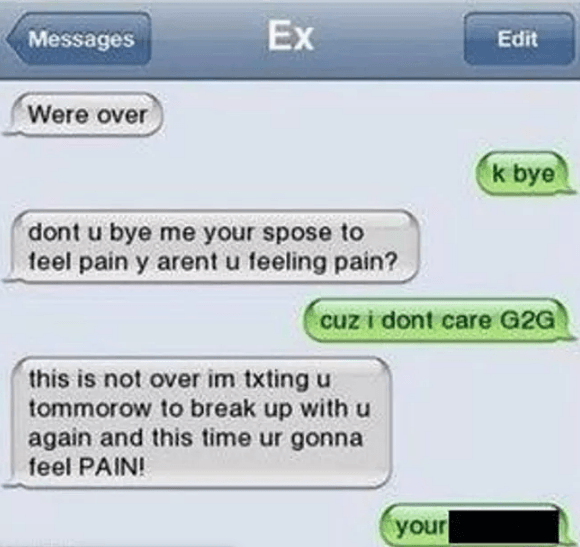 27. This girl got a new number just to text her ex but things didn't go as expected.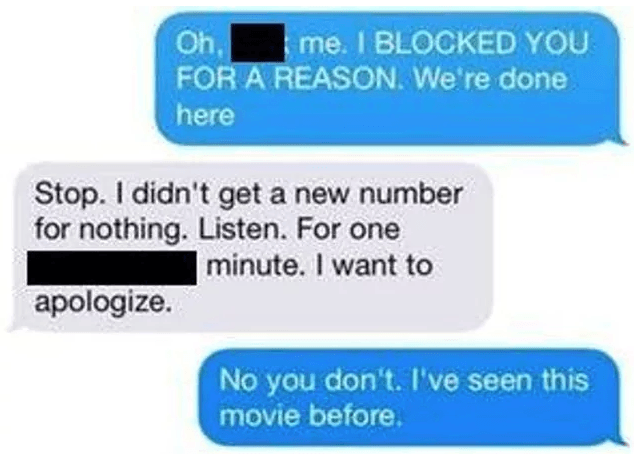 26. Some people just can't accept that their exes don't want to know anything about them.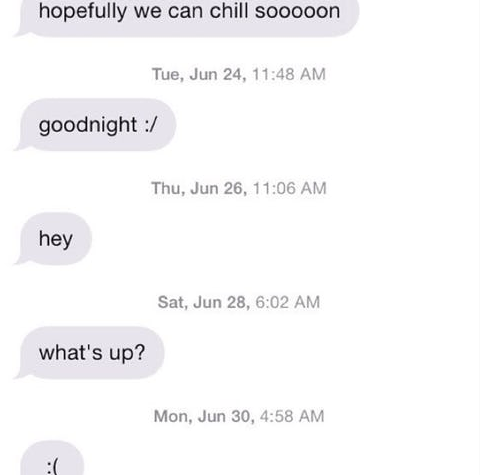 25. Fortunately, they aren't together anymore.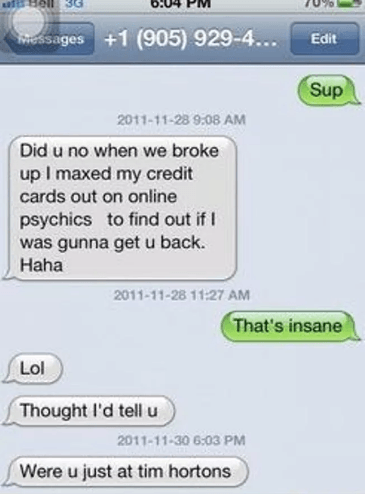 24. Saying sorry doesn't always help.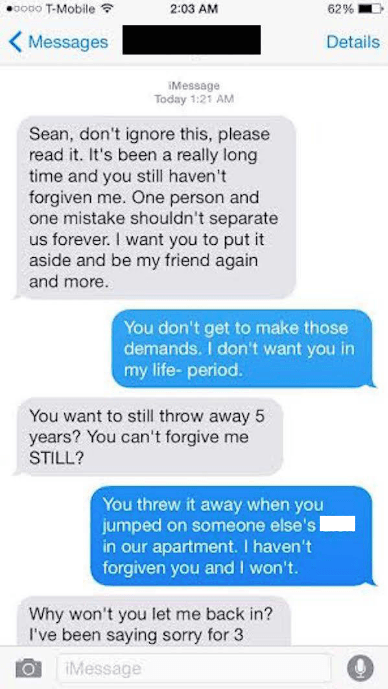 23. If someone gives you ultimatums about the most ordinary things, run away from them!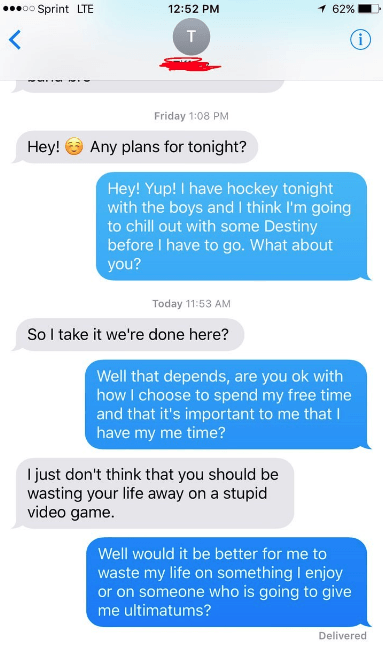 22. There are some really possessive girlfriends out there.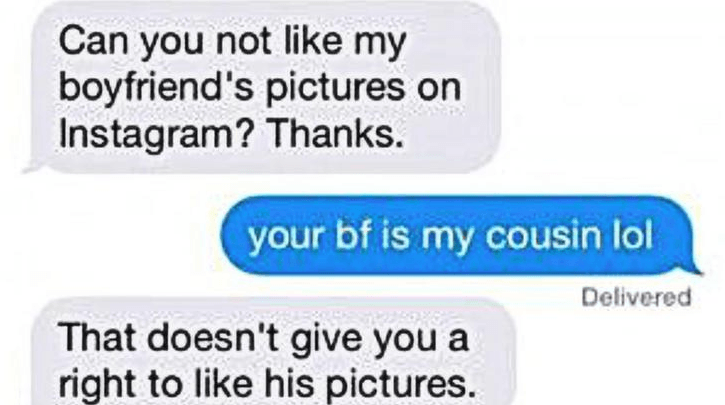 21. She texted the wrong number, and when she realized it, it was too late.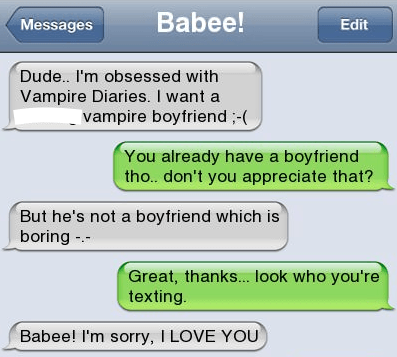 20. It is incredible how jealous some girlfriends can be.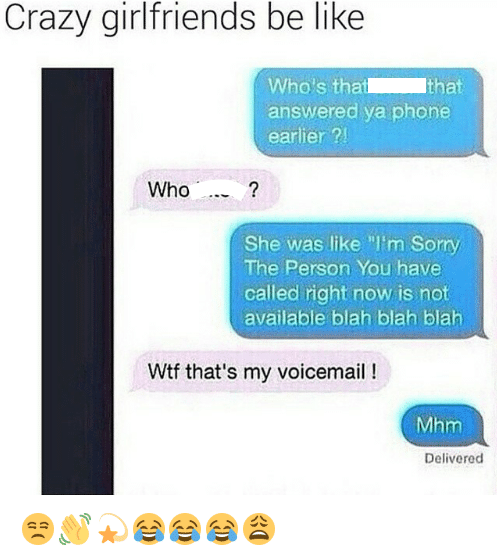 19. Probably, this was a fair ending for their relationship.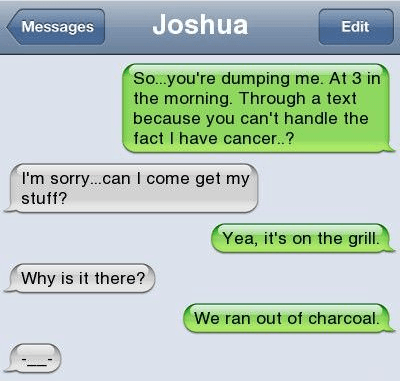 18. After reading this, you will feel the relief of not having a girlfriend like this.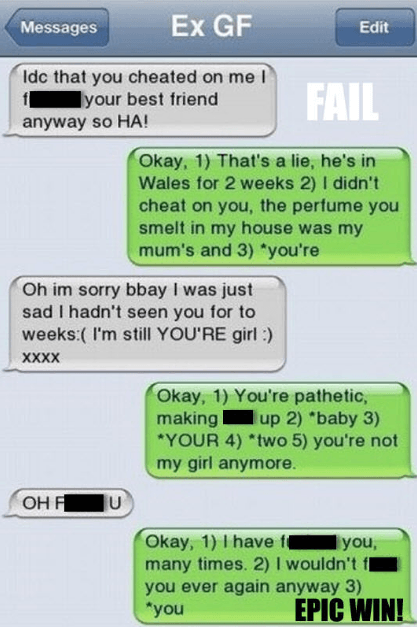 17. Some guys should be terrified of their exes.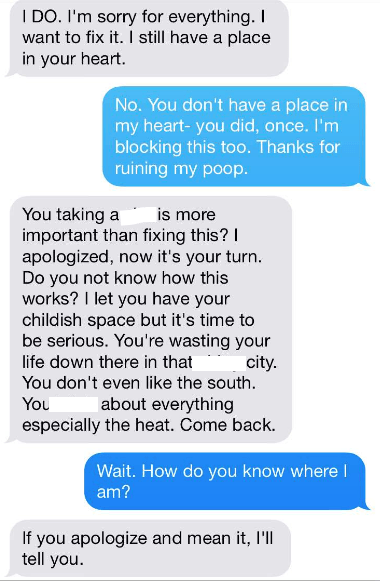 16. This must be one of the worst pranks ever made. How can someone be so mean?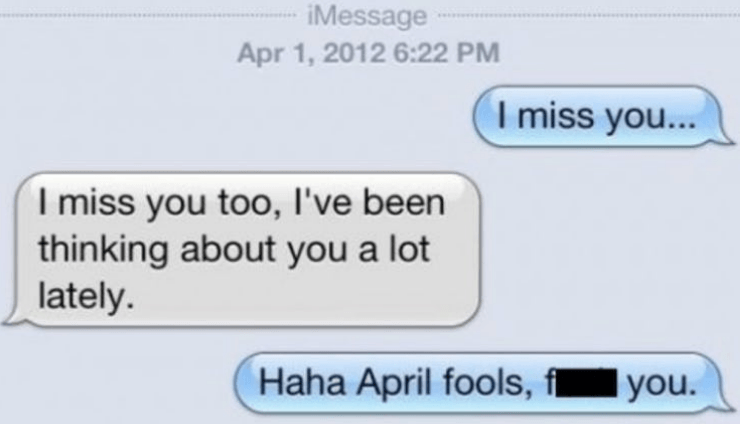 15. When you realize that you have to do additional things for your ex to realize that you two have broken up.
14. Citing your ex's lack of culture as a reason to break up with it is an elegant but evil way to end the relationship.
13. When you know that she simply will not disappoint you with her answers, you send this kind of messages.
12. This is an infallible formula of how to make your crazy ex to stop bothering you all the time. When she less expect it, send her something like this.
11. When you know exactly what to say to the person who broke your heart and can not avoid being as explicit as possible.
10. This person who laughed to death for the message that his ex sent him. When laughter attacks, you can not control it.
9. What do you think about this person pretending to be a machine and sending an error message to her ex so she understands the message?
8. This person can not avoid being as sincere as possible when his ex writes to him, but we can not support his methods.
7. This person who thinks he received a message from the most evil being in the universe, but apparently was not very wrong.
6. When your ex needs advice and you do not have time for her, you should respond to her in the best possible way.
5. This conversation was not as planned for any of them. Someone must go to the doctor, just to be sure.
4. Fire is always a good response when you are dealing with a cheater, but you must be careful not to overdo it.
3. Sometimes, you just need to agree with everything he says to make him leave you alone.
May 7, 2016
2. Some people just do not understand and you have to be careful with them.
1. Silence can help them understand, but sometimes you will need the help of the police.
Now tell us, which one of these captures made you laugh the most? Tell us more about it in the comments section and share it with your friends so they can laugh as well. And don't forget to check our others lists.
Source: Ranker, The Talko, Viral Luck, Buzz Feed, Emlii
Related: