Octomom's Inspiring Story: One Of America's Greatest Sensations
Nadya Suleman became a worldwide sensation in January 2009 after she gave birth to octuplets. It was a miracle in the business of reproductive technology and, of course, the pregnancy broke all kinds of records. However, it also raised a lot of questions about ethics, especially because Suleman was already the mother six before adding eight more to the mix. Some people don't know the struggles she suffered to have her big family, and you won't believe how big the kids are already. Let's find out more!
46. COURAGEOUS
While some people didn't agree with Nadya's efforts, she became a star with her pregnancy. Everyone wanted to know how she was dealing, but some thought she wouldn't be able to keep them all. She proved them all wrong.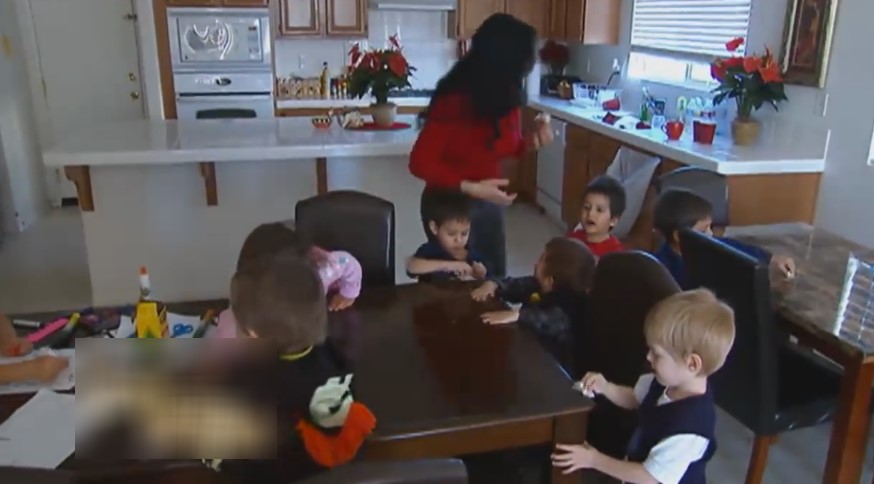 45. BIG FAMILY
She was born on July 11, 1975, and her father is from Irag while her mother is from Lithuania. Edward Doud Suleman and Angela Victoria Suleman were only able to have one child, and that might be why Octomom started dreaming of having many kids.
44. GROWING UP
As soon as she was old enough, Nadya started thinking about becoming a mother. She graduated from Nogales High School in La Puente, California and wanted to attend college. However, something unexpected happened.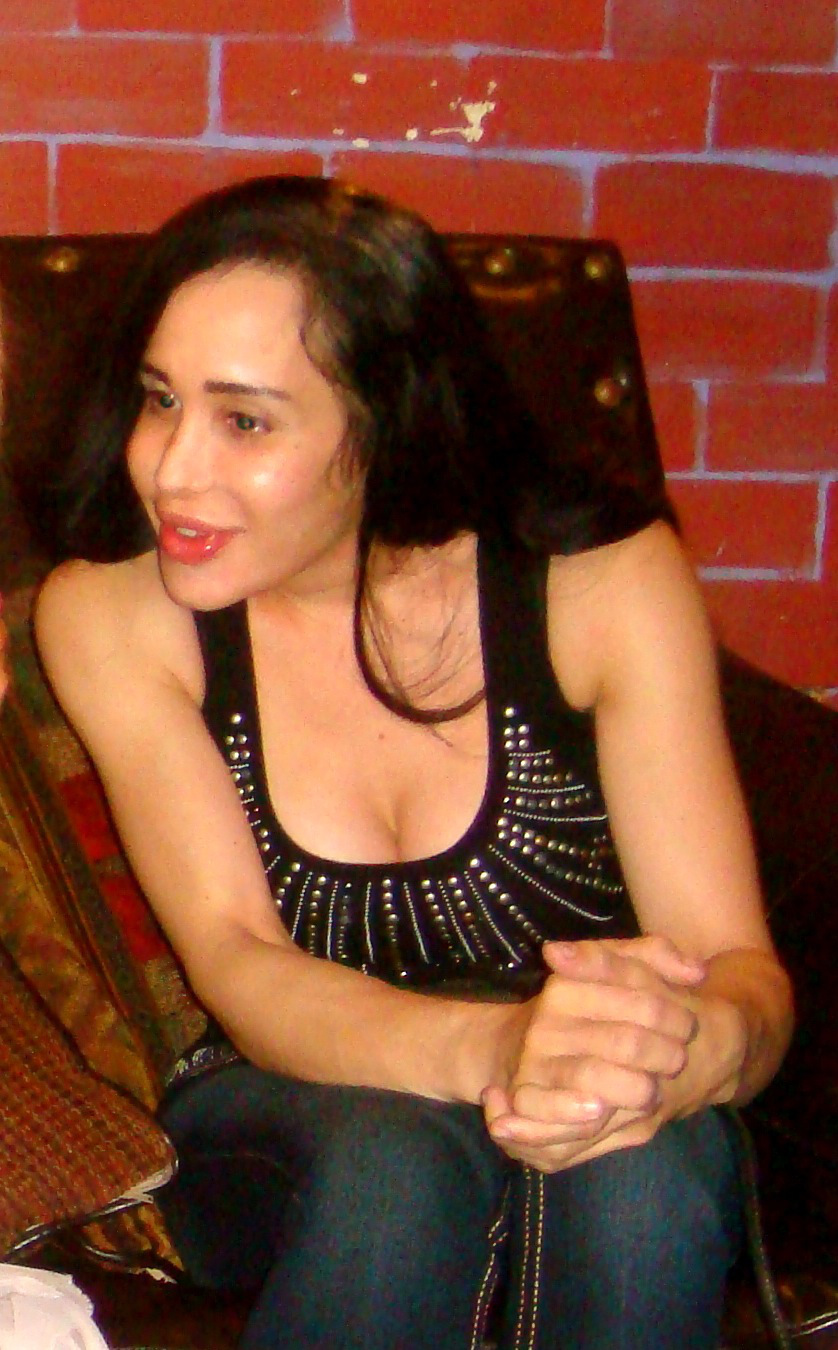 43. LOVE CAME KNOCKING
In her early 20s, Suleman met a producer manager called Marcos Gutierrez, and they quickly fell in love and started a relationship. She revealed her dream of having a big family from the very beginning, and Gutierrez was completely on board.
42. A NEW JOB
They got married in 1996, and Nadya started studying at Mt. San Antonio College to get a psychiatric technician license. After that, she went to work at the Metropolitan State Hospital in Norwalk, California. While she loved her job, something happened that changed her life forever.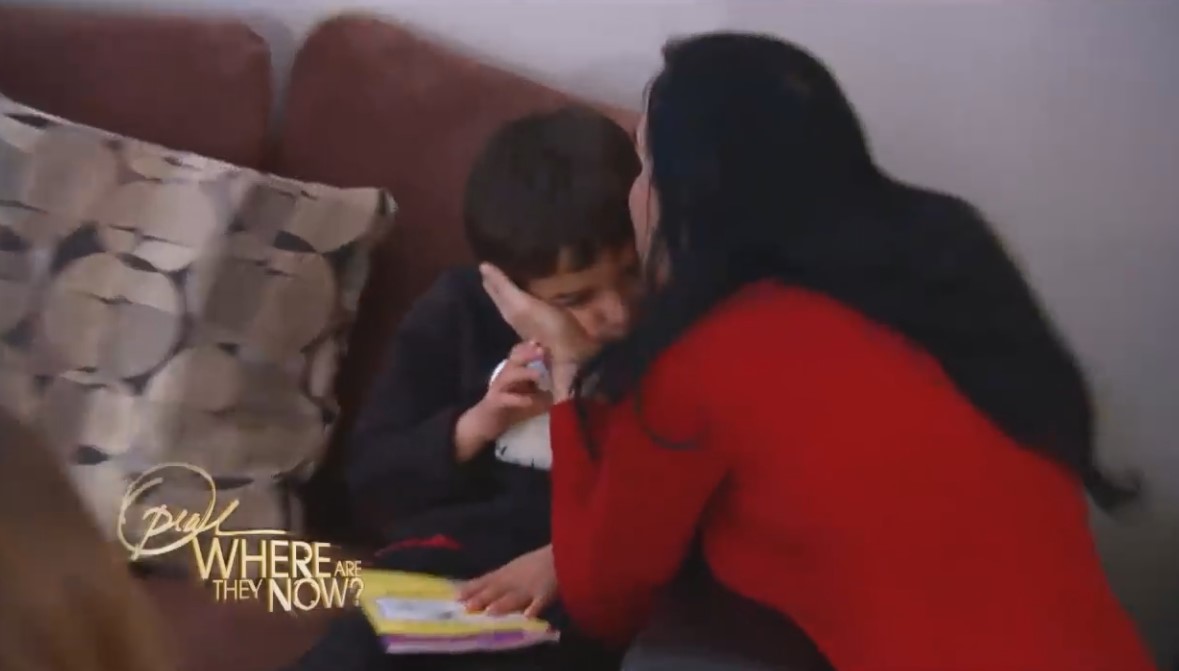 41. AN ACCIDENT
On September 18, 1999, 20 patients started a riot at the hospital, and Nadya did her best at handling the situation. However, one female patient threw a wooden desk and Nadya was hit on her back, causing a herniated disc injury. She received $170,000 from workers' compensation, but the money would only help for a while.
40. POSTPONING A DREAM
She went through a hard time after the accident and couldn't work properly. The money helped for a time, but there were a lot more problems waiting in the wings. She and her husband started trying for children but nothing was happening. They decided to go to the doctor.
39. A HARSH DOSE OF REALITY
The doctor told the couple that they needed to follow certain steps to get pregnant, but it still didn't work for them. They kept trying with several other doctors but to no avail. As a result, Nadya became depressed, and they soon discovered that Gutierrez was sterile.
38. FALLING OUT
The news was tough on them both, and Nadya wanted her husband to consider other methods, but Gutierrez wouldn't hear of it. When Suleman wanted to try IVF, Marcos threatened to leave if she went through with it.
37. GOING FOR HER DREAMS
She had a big decision to make, and in the end, she went with her dream of building a family. Their marriage was over in 2000, and Nadya started IVF treatments.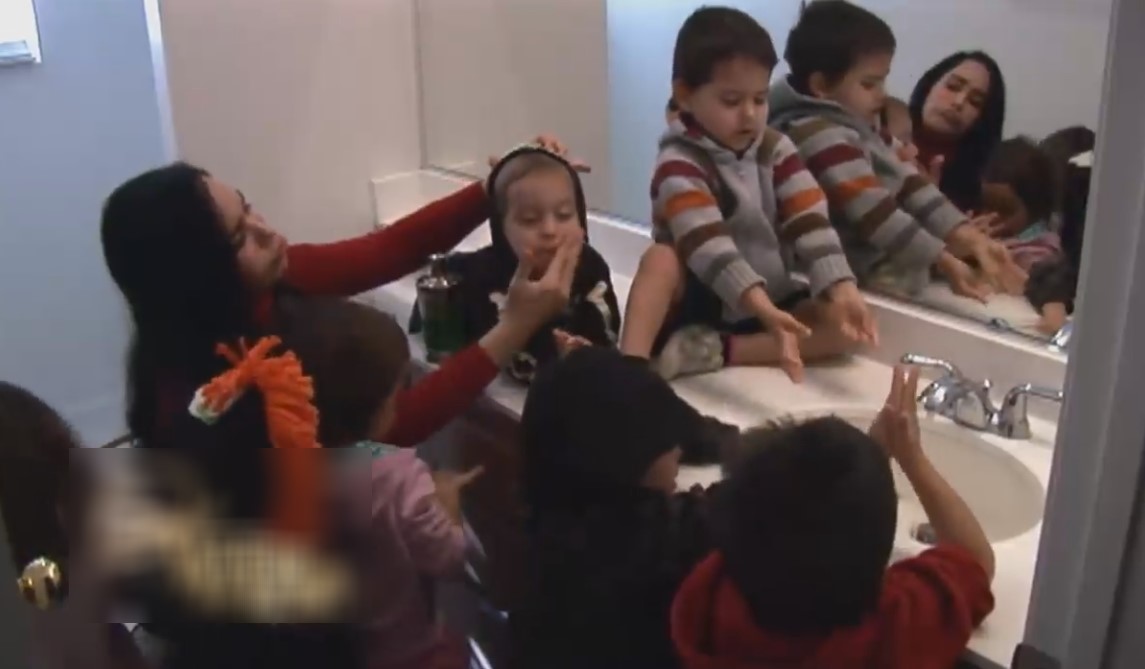 36. NOT CHEAP
Despite reaching for her dreams, Nadya soon discovered that the procedure didn't work all the time, but she went for it anyway. Unfortunately, it is also expensive. Additionally, the doctors also told her that there were several risks that could change her life.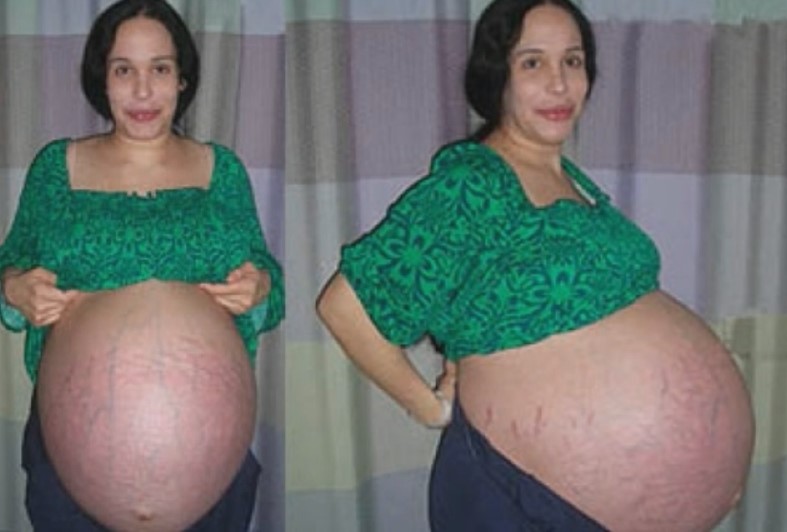 35. LOOKING FOR THE REWARD
The great risk Nadya was facing was the fact that more than one egg took take root in her uterus during IVF, which meant a multiple-baby pregnancy. However, Nadya still decided to go for it to finally fulfill her dream.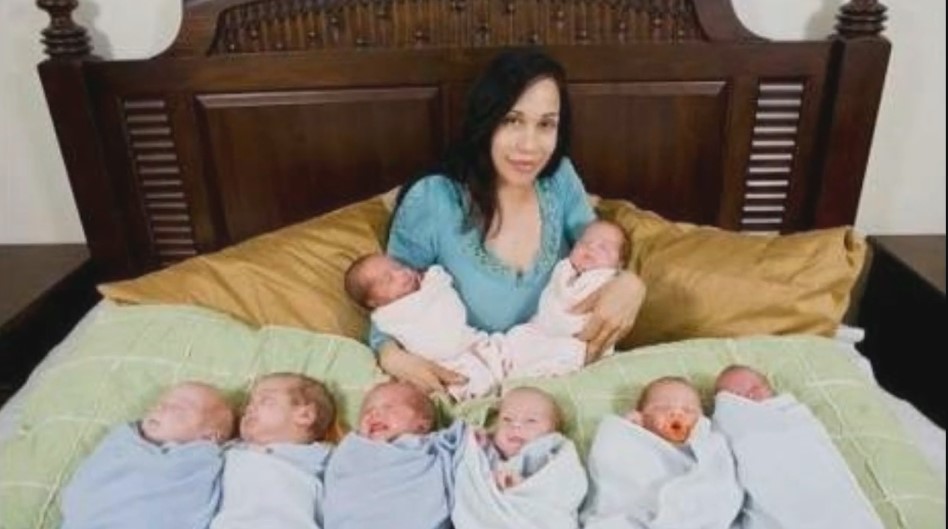 34. HER FIRST BABY
Luckily, her first pregnancy was completely normal, and in 2001, she delivered a boy named Elijah. After the happiness of having her son, she wanted more.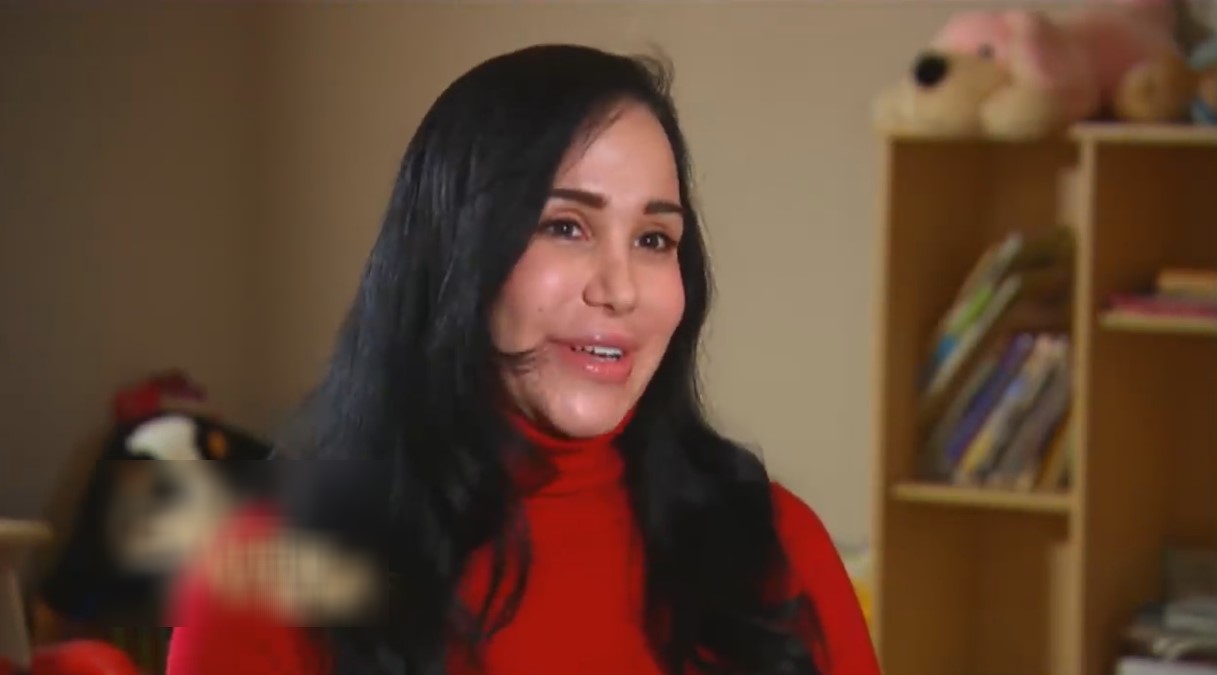 33. MORE CHILDREN
While Nadya didn't think she would ever become a mother, she dreamed. Thanks to more IVF, she gave birth to a daughter after Elijah, and Nadya named her Amerah. Therefore, Nadya kept going with the procedure, and she delivered fraternal twins next and two other kids after that for a total of six children.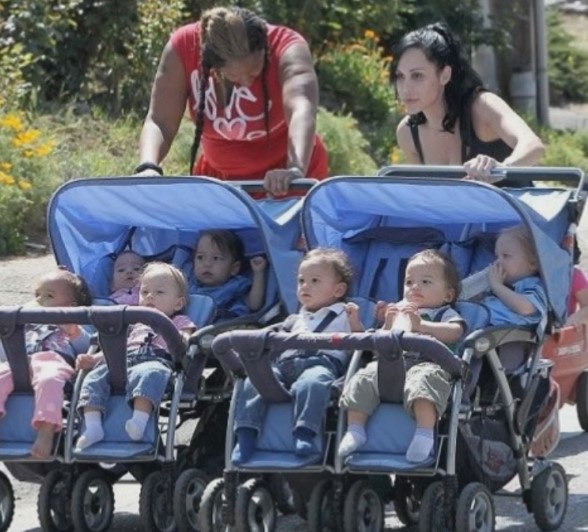 32. A BIG DECISION
Anyone would be more than satisfied with just six children, but Nadya wanted more for her family. Therefore, she went once again to Dr. Michael Kamrava, who has worked with her through the previous pregnancies. Nadya had frozen six eggs and wanted to use them; so, she told the doctor to put them all in at one go.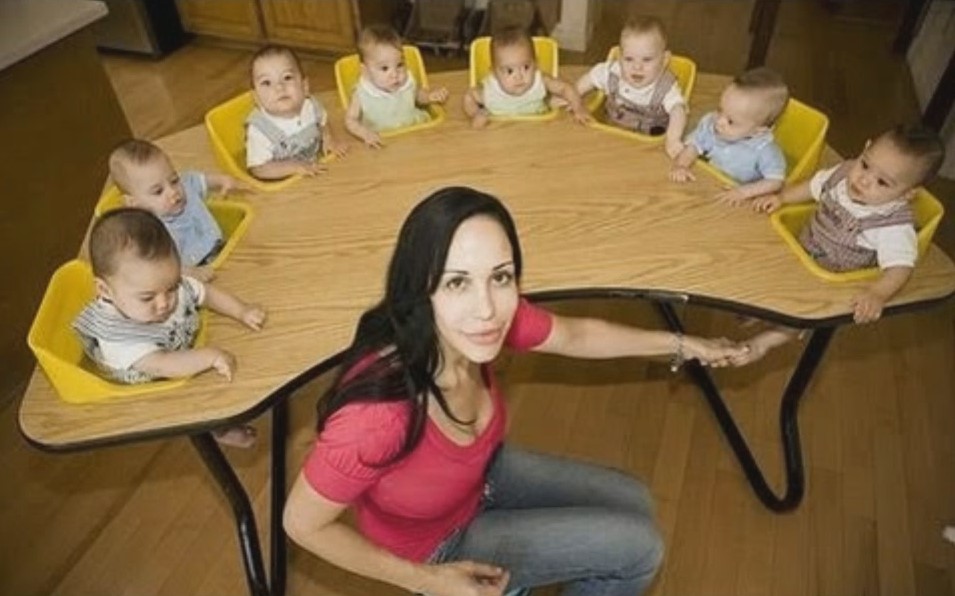 31. SIX BABIES?
Six eggs should mean that only six more babies, or less, were on the way. While the doctor was not alright with the decision at first, he ended up agreeing. However, something crazy happened and Dr. Kamrava ended up placing 12 eggs inside her at once.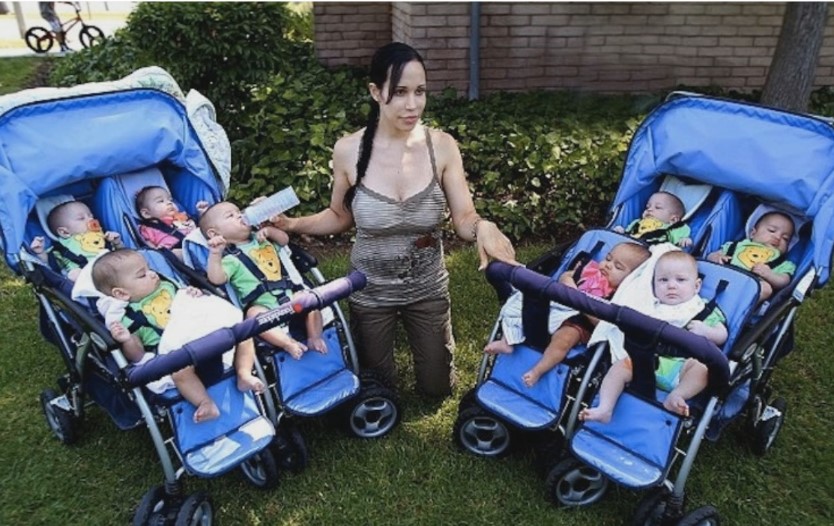 30. THE OCTUPLETS
Dr. Michael Kamrava ended up leaving the medical world after that situation, but Nadya doesn't regret any part of it, as she got her babies. Out of 12 embryos, eight took root, and soon enough, Nadya would earn the interest for the world.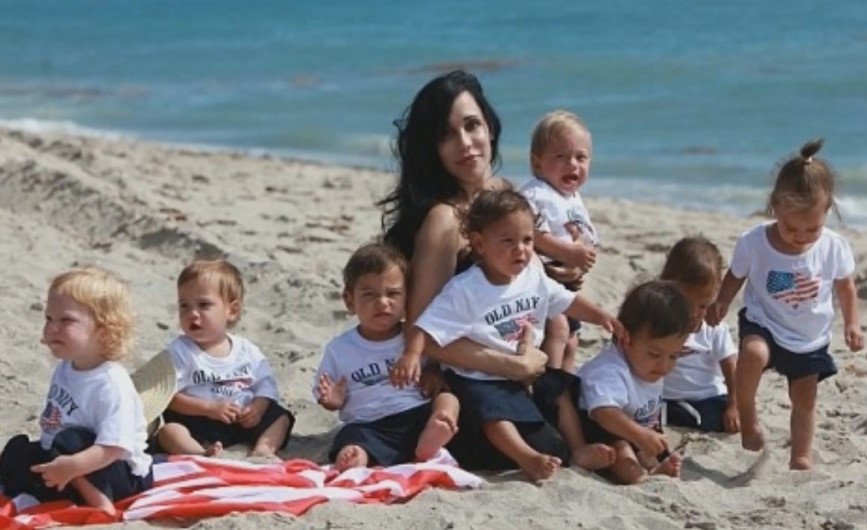 29. A SUPER-MOM
Being pregnant with one child is hard enough already, and eight babies exhausted Nadya horribly. American wanted to see if she would be able to deliver all the children safely and she was given the "Octomom" moniker.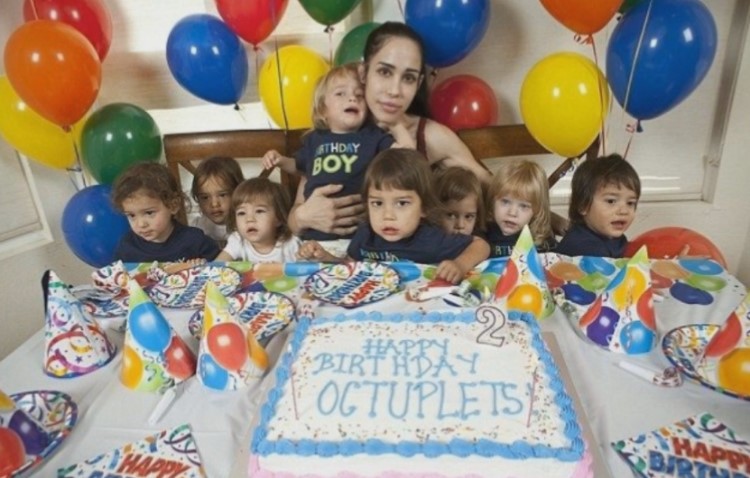 28. GOING VIRAL
After her nickname was born, everyone was waiting to see what would happen, and when the time came, Nadya gave birth to all the kids perfectly. It was the first ever set of octuplets to be born alive and keep thriving after one week.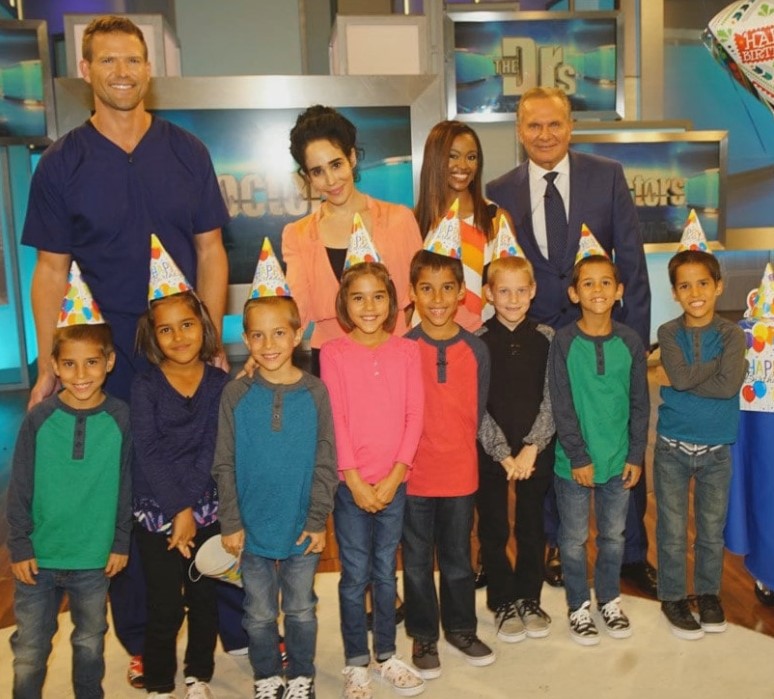 27.  QUESTIONS
She might have become an internet sensation, but some doctors wanted to explore how it was that Nadya managed to do something that others never did. Her body's strength was definitely remarkable.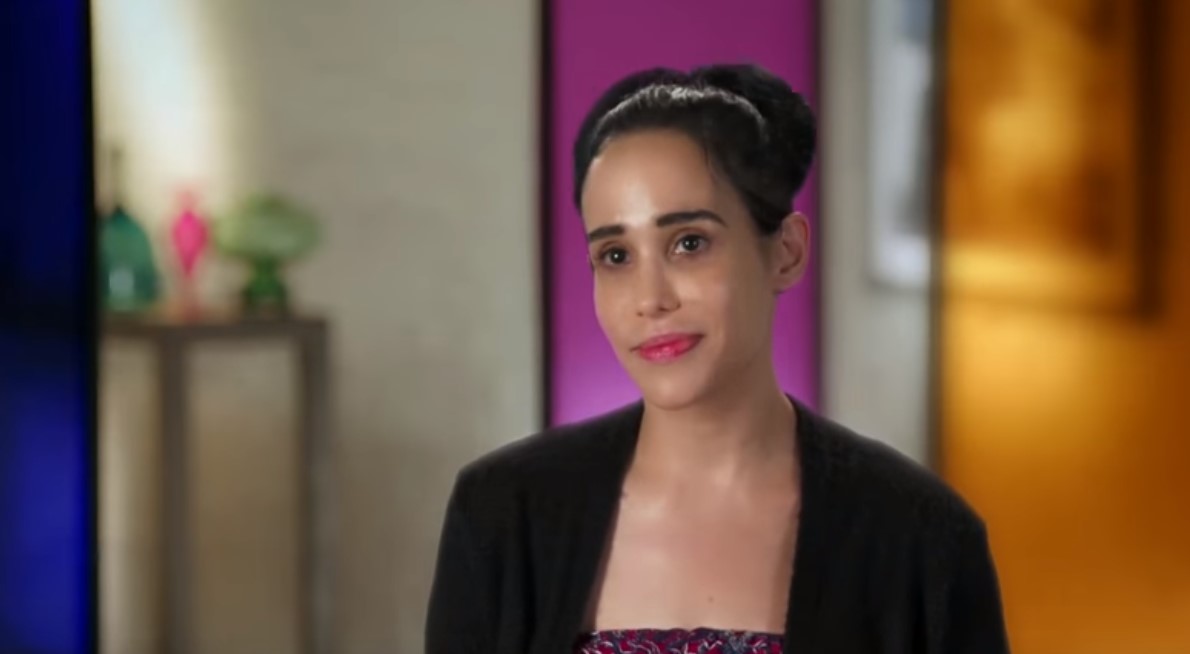 26. FAMOUS OCTOMOM
While the public still wanted to know everything about her, Nadya decided to control the narrative and earn some money in the meantime. She wanted to be shown in a positive manner and hired a public relations group. But, things were more difficult than she expected.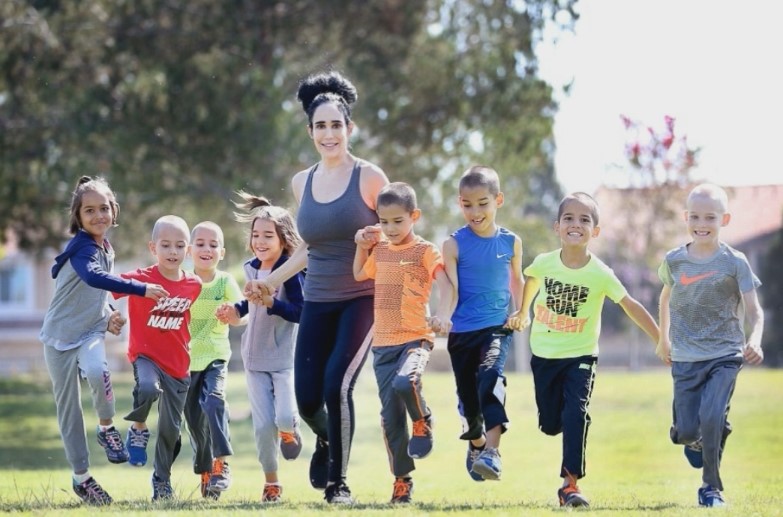 25. MOTHER OR SENSATION
Fame is very tricky, especially for the unprepared, and she had to be a good mother while being the Octomom. Some people even said that she did all that to become famous, but Nadya was still brave, and it still took a lot of effort. Sadly, it became too hurt, and she even received threats.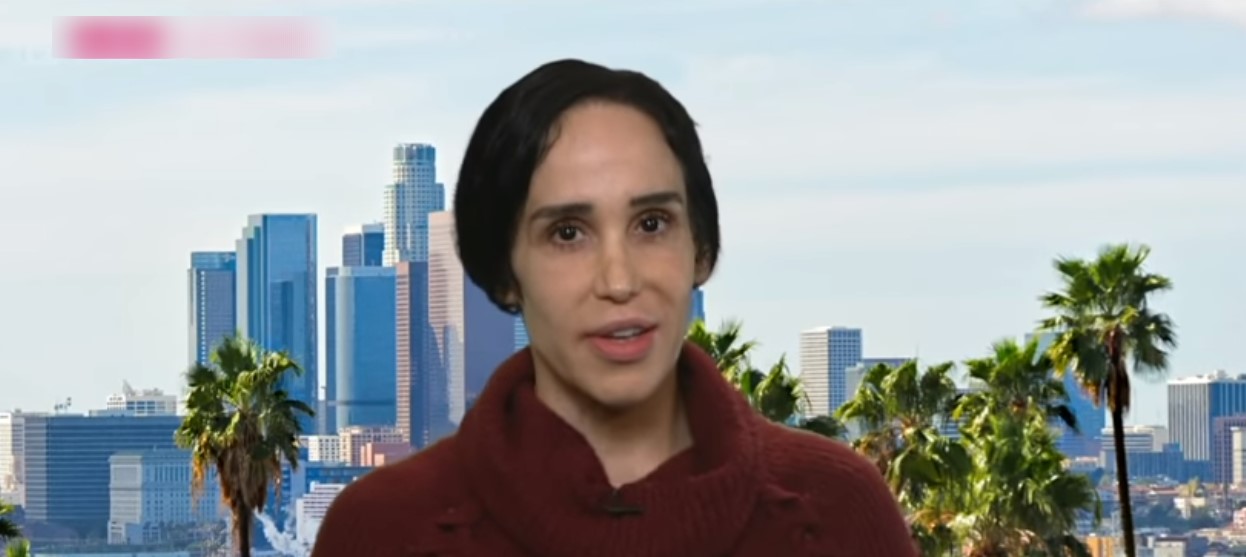 24. TOO MUCH PRESSURE
Things were spinning out of control for Nadya, although she tried to control the media coverage. One day, she decided to tell her truth, and in an interview with People Magazine, Suleman revealed,
 "I don't get much sleep, about two or three hours a night."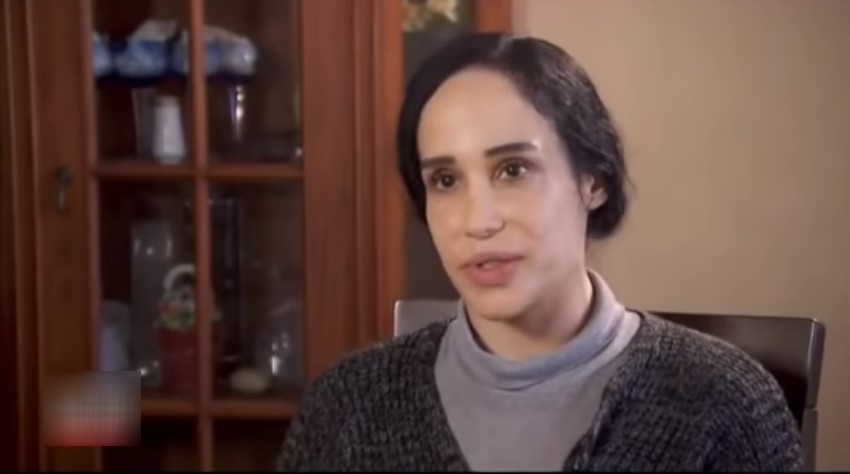 23. THE WORST POINT
While some forgot about Octomom, others still wanted to know everything about her, and the constant strain of being in the public eye was too much. It made it too hard to raise the children properly. Soon enough, she had to start getting welfare to maintain her family of 15.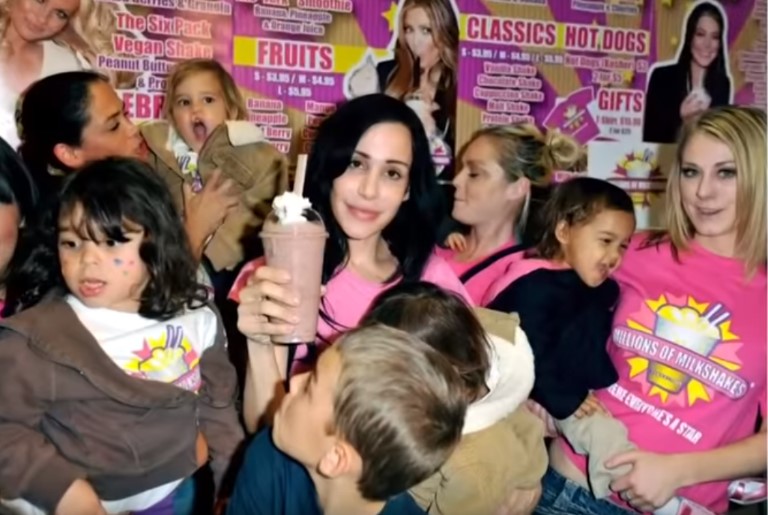 22. THE RUMORS
Aside from the negativity that circulated about Nadya, there were also some rumors that were a horrible mother. Things got so bad that Child Protective Services were called. They checked in with her family, and fortunately, the gossip was put to rest because CPS thought everything was normal for the kids.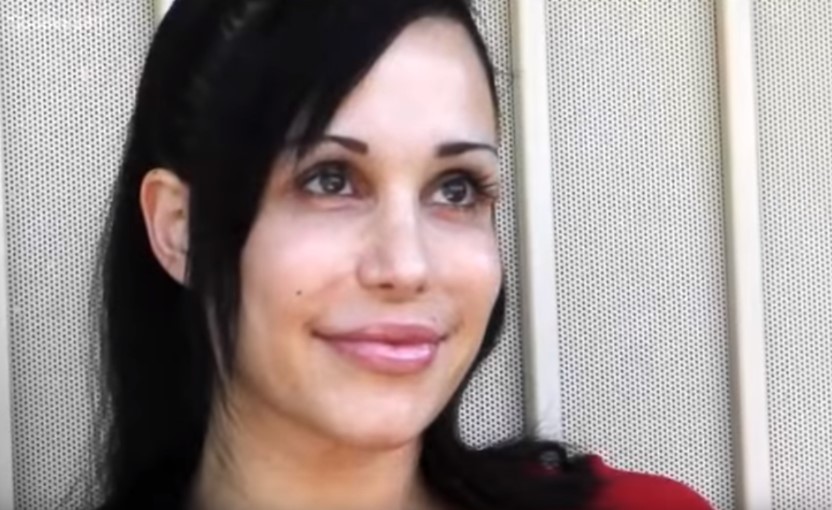 21. ANOTHER ISSUE
CPS might have approved of their living situation, but other people had different ideas that changed her life completely. Her landlord said that she was violating her lease, but all he wanted was to ruin her reputation. He even went to the press to talk about her and eventually, evicted her.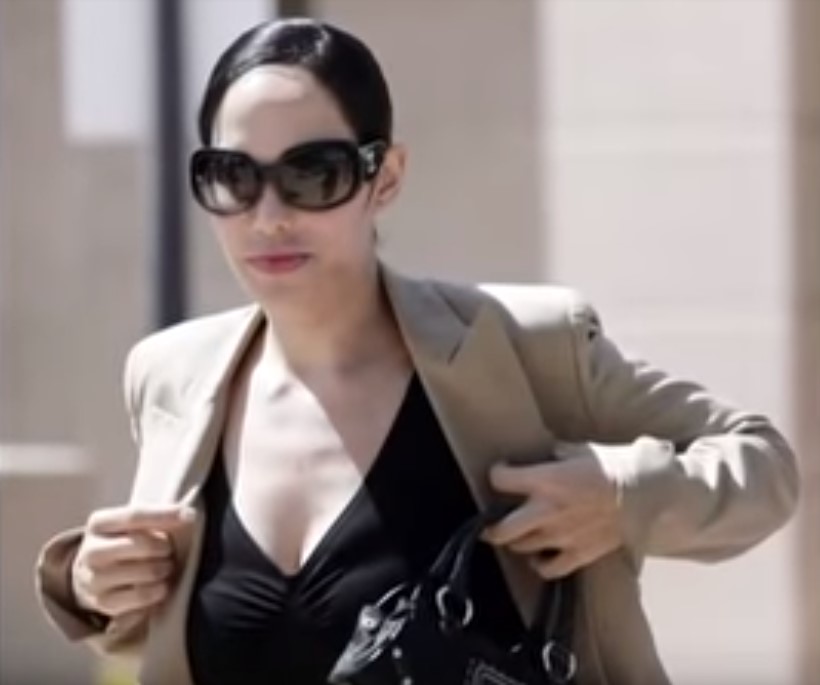 20. HORRIBLE MOMENTS
It seemed like the landlord wouldn't budge, no matter how much Nadya reasoned with him. She needed to find a new home for her 14 children immediately, but money was scarce. That's when she turned to the film industry and other businesses like boxing.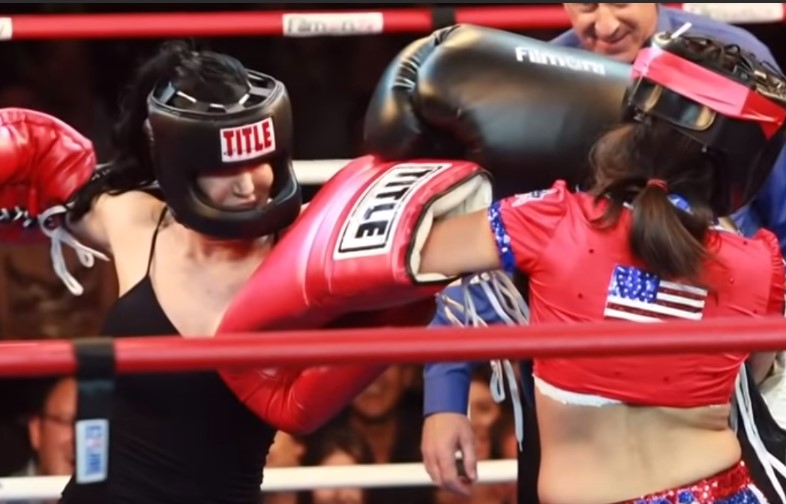 19. STARTING OVER
The pressure of Nadya's life as a mother and as a celebrity were becoming too much, and she realizes that she needed to step away from the spotlight. At this point, she was only a caricature for the world, but the mother was only trying to raise her kids well. She changed her name to Natalie and finished college to give her children a better future. Natalie started working as a family therapist.
18. THE CHILDREN TODAY
Octomom's kids turned 100 this year, and things are going great too. All the children follow a vegan diet, but they are healthy. Meanwhile, Natalie is doing a great job at parenting, and the kids are humble as well as responsible. She promotes honesty and speaks openly to her children.
17. A GOOD PERSON CAME ALONG
Trying to raise her family alone was hard, and unfortunately, it involved taking some questionable jobs in the process. Luckily, Natalie revealed that there was someone who encouraged her to keep going and called him her "guardian angel". While she worked in film, she met a man in Florida. She said,
"He walked straight to me and looked straight into my eyes. He took my hand and grabbed my arm and said in a very gentle, but firm way: 'You don't have to do this.' He repeated it gives times."
16. LOOKING BACK
While she worked on turning her life around, Natalie realized that having so many kids without much thought was "foolish, immature, and selfish". However, accepting a mistake is also brave, and she has dealt with the consequences in the best way she can.
15. THEIR LIFE IS NORMAL
The family lives in a 3-bedroom apartment and paycheck to paycheck. However, Natalie thinks things are going great for them. She lives "at peace" and apparently, loves how she has inspired other women. Her story has helped other women make big decisions, but Natalia does hate the "Octomom" nickname. It was something that almost ended her life. During an interview, she said,
"I didn't want to live. I felt less than human as that character I was pretending to be, to survive and provide for my family."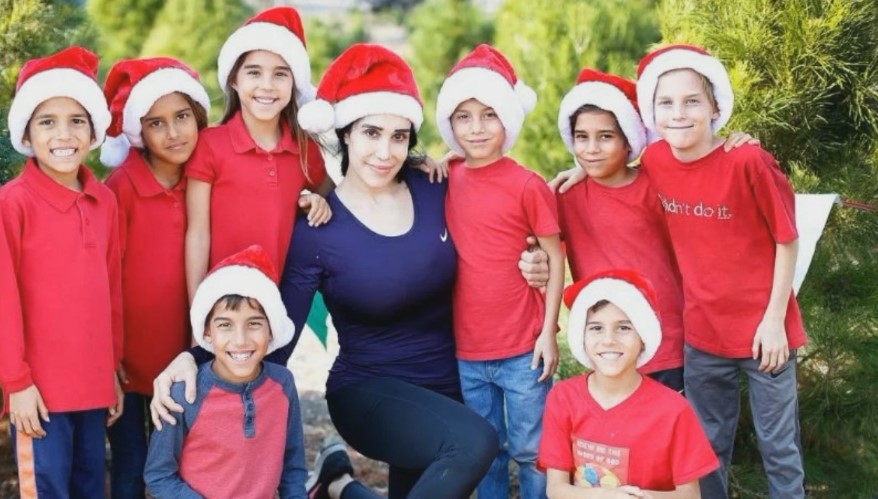 14. NO SOCIAL LIFE
Her time is spent with her children. The first six are Elijah (17), Amerah (16), Joshua (14), Aiden (12), and 11-year old twins Calyssa and Caleb. Meanwhile, the octuplets are Makai, Josiah, Isaiah, Jonah, Maliyah, Jeremiah, Nariyah, and Noah. However, she doesn't want them to see her as the "Octomom",
"I was forced into doing things I didn't want to do because I was so terrified I couldn't support them and give them the life I deserved."
13. AN AVERAGE FAMILY
Natalia focused on raising her family in a normal manner. She explained once,
"They fight, play, fight and play again like any normal family."
Some of her children are outgoing, but others are shy. Furthermore, Aiden is autistic, but the rest helped a lot with their sibling.
12. THEIR VALUES
She also does her best at teaching them values. She told US Weekly, "I'm focusing on raising the kids to focus on serving other people, to get out of their own head." Natalie has taught that everything is earned.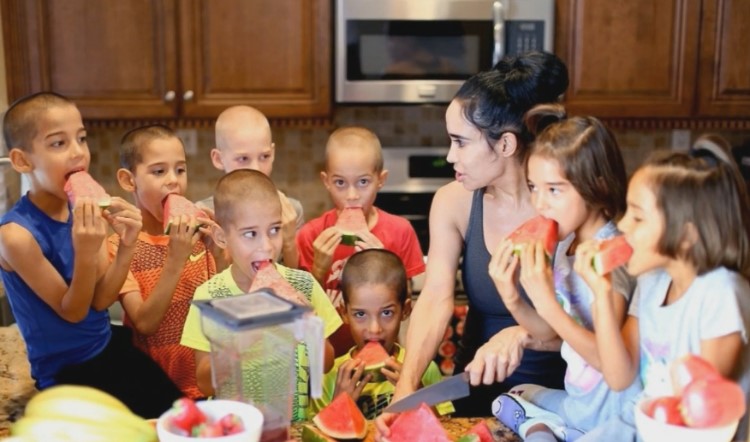 11. SCHOOL AND WORKING OUT
It can be crazy sending so many kids to school at once, and on an Instagram account, Natalie wrote, "Any other parents exceptionally stressed and overwhelmed by the first week back to school?" Her car almost has more kids than a school bus. On the other hand, she likes to take some time off her busy schedule to stay fit, which helps with stress.
"The stress literally drips off of me, as I'm drenched in the end. Being physical has significantly helped me cope with so many challenges I've struggled with throughout my life."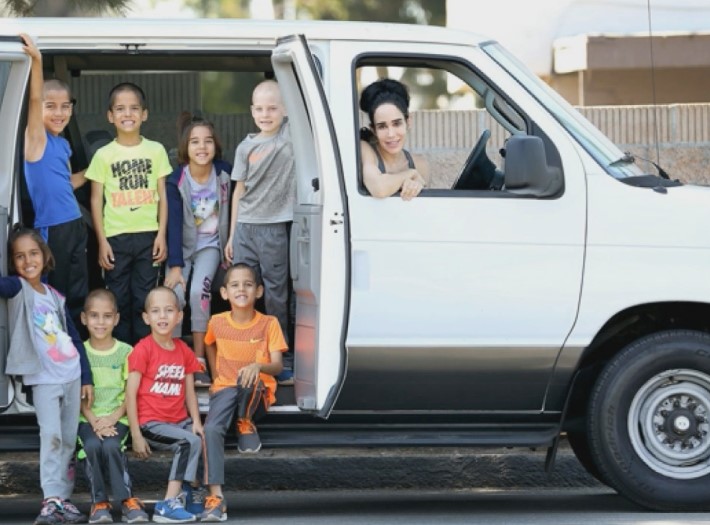 10. SOCIALIZING AND OPENING UP
Natalia believes that she is a strict mother, but she loves when her kids have fun. She bonds with her daughters with spa nights and works so that all of them receive all the love they need.
In 2018, she was invited to 'The Dr. Oz Show' to talk about her experience being the "Octomom", and she took the chance to tell her story. She cleared up some misconceptions about her IVF, pregnancy, and her children. It was a great way to explain her evolution from Nadya to Natalie.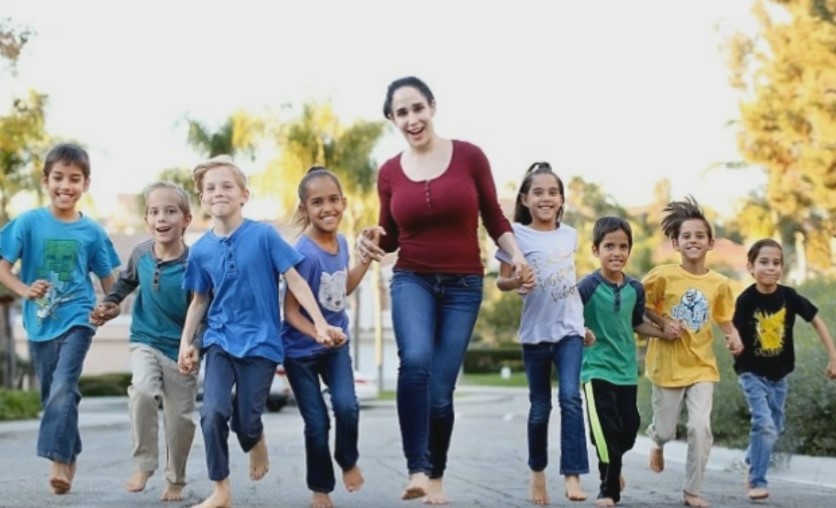 9. THE CHILDREN AND GENETICS
Genes are interesting, and most siblings look alike, but Natalie's children are similar and different at the same. All the different forms of genetics have been revealed in the kids, and that is why they are so unique.
Aside from staying fit herself, Natalie makes sure that 14 kids are active and healthy with their vegan diet.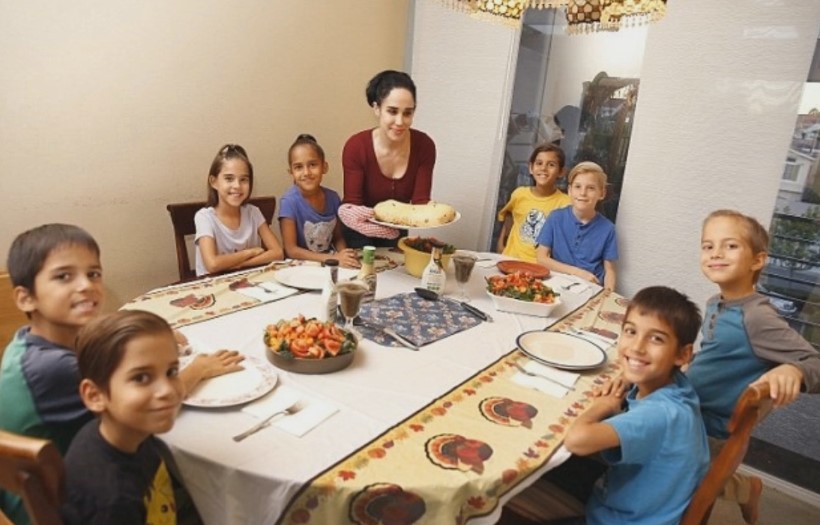 8. ADORING MOM
The kids are good at working towards important causes, and they are hard-working students. One project had them making superhero posters, and they turned out really creative. Meanwhile, Natalia is lucky enough to receive all kinds of love from her kids with handmade gifts and cards.
Additionally, she is also raising a child with autism, which can be challenging. She told the Daily Mail, "It's a story that needs to be told and I think it will encourage a lot of women to draw up the strength that didn't know they had."
7. TOO LARGE FOR A PHOTO
Capturing a photo of a big family can be hard, and it must be a lot more difficult to get 14 kids into one shot. Additionally, it can be tricky to get all of them in their best moment without some sort of weird facial gesture. However, with some effort, anyone can make it happen.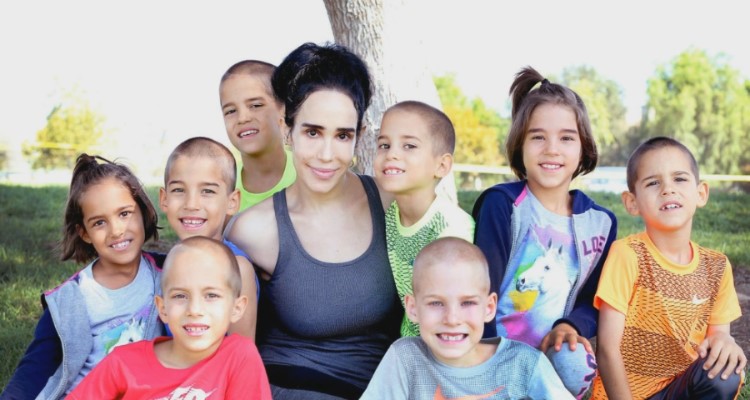 6. THEIR YOUTUBE CHANNEL
After getting her life together and becoming a family therapist, Natalie left the spotlight. However, she opened a Youtube account, especially to talk about her life and her story helping people recover from substance abuse. Obviously, she also talked about her kids and once shared a letter her daughter, Amerah, wrote. However, it seems that she later closed her channel. 
5. THANKSGIVING FOR A GREAT CAUSE
Her profession has also taught Natalie how important it is to teach her kids to give back. 10 of the children participated in the Turkey Trot 5 Kilometer family run in similar T-shirts. Maliyah, Josiah, Noah, and Isaiah won among their age group.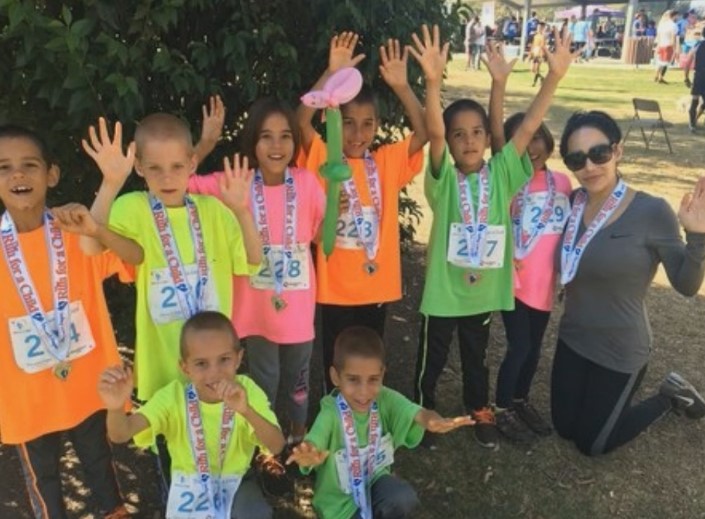 4. PAINFUL PREGNANCY
A normal pregnancy is uncomfortable, but a multiple one is even worse. Natalie even went through injuries she never imagined. Nowadays, she cannot run due to four discs ruptures in her spine, sacral damage, and peripheral neuropathy. The mother of 14 uses the stair machine to work out. However, she goes to an only women's gym due to the anxiety she went through as a kid.
3. CAT MOTHER
Natalie dreamed of a big family because she was an only child, but she actually grew up with a bunch of cats, and her favorite was named Boots. The children also love cats.
2. THE OCTUPLETS' 10TH BIRTHDAY
The octuplets had a birthday party at Circus Trix OC early this year, and looking at how happy all of them is a testament to how great Natalie is at being a mother. She explained to Inside Edition,
"Now that 10 years passed on by, I feel as though I can relax and be myself, and be real."
The mother shows all her kids the same amount of love, and she also posts a bunch of nostalgic shots on her Instagram to remember the old days. Her firstborn Elijah recently turned 18th, and it's always bittersweet to see kids grow up.