It Seems Prince Charles Does Not Understand The Reason Sarah Ferguson Still Has Royal Privileges
It is no secret to anyone that Sarah Ferguson doesn't get along with her former father-in-law, Prince Philip. But it seems he's not the only enemy she has in the family. Rumor has it that another royal who cannot stand her is the Prince of Wales. 
And we couldn't help it but dig deeper into the relationship between the Duchess of York and the heir to the British throne. Has he always despised her? If so, why? The answers to these questions and many more shocking reveals are all here in this article. You cannot miss a single bit of it!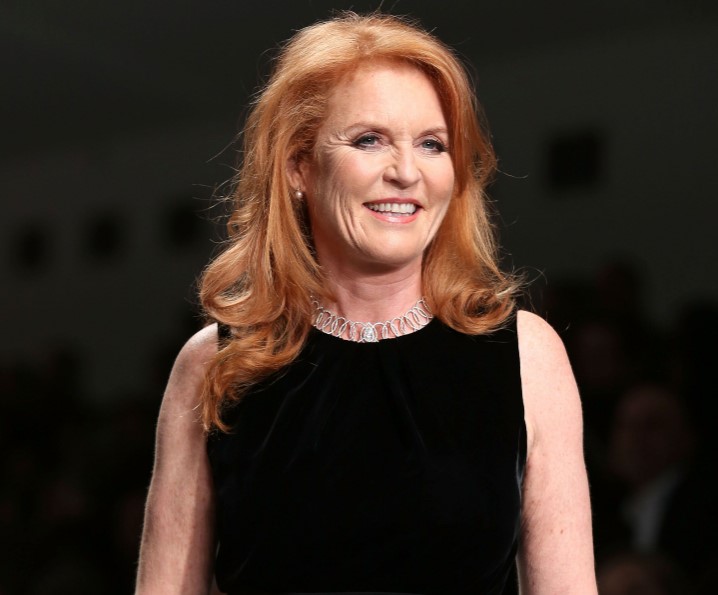 LET'S GET TO KNOW HER FIRST
Sarah Margaret Ferguson, better known by her nickname, Fergie, is Prince Andrew's former wife and the mother of Princesses Beatrice and Eugenie. Most people think she was just the daughter of a major; however, according to Reader's Digest, she comes from an aristocratic family with royal ties. 
Nevertheless, it was until 1985 when a young Prince Andrew placed his eyes on her at the Royal Ascot. And shortly after, he proposed to the bubbly and courageous ginger girl. A year later, in 1986, Sarah and Andrew tied the knot. But after two beautiful daughters and five years together, Andrew and Sarah mutually decided to have a legal separation in May 1996.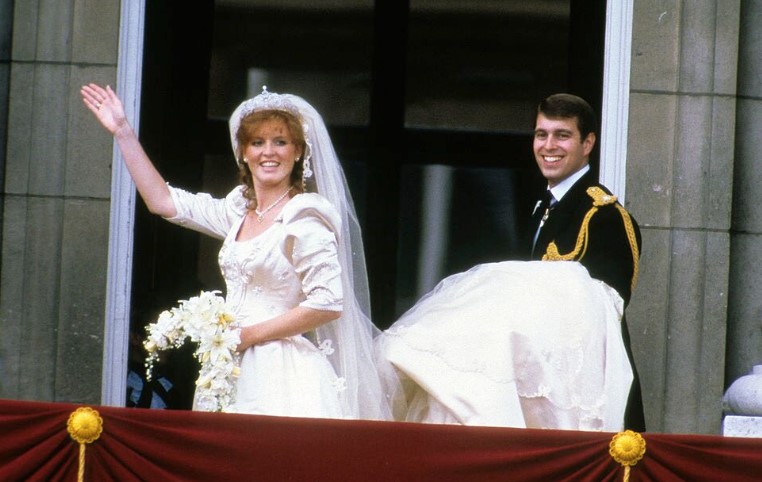 A GOOD BOND WITH THE ROYAL FAMILY
Reports indicate that the vivacious red-headed girl was a sensation among royals. Everybody loved her energy and unique personality, and it seemed as she fit in her new royal role seamlessly. Plus, let us know forget how good she was with noble sports and pastimes. 
As CheatSheet explained, Fergie would go carriage-driving with the Duke of Edinburgh or out shooting with Charles. She not only was a bundle of energy but also excelled at many activities high-born people love. No wonder why everyone thought that she'd be a great Duchess!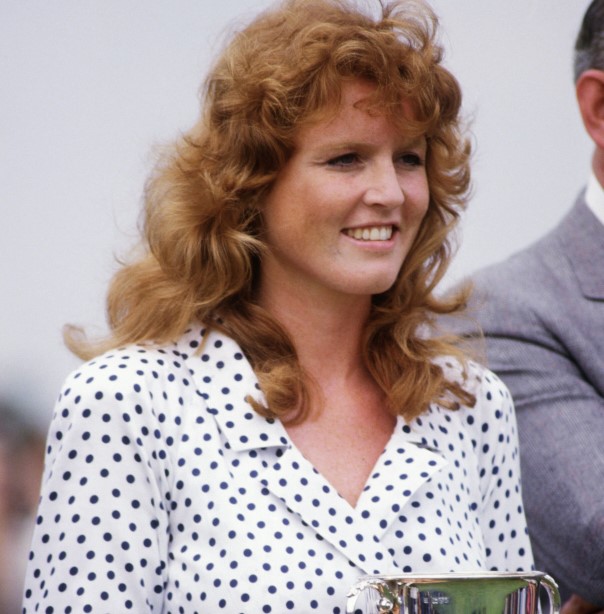 COMPETITION FOR SOMEONE
But for Diana, Sarah was more like a threat. According to the source, the Princess of Wales told biographer Andrew Morton that Fergie "wooed everybody in this family. She left me looking like dirt." In the 1980s, Lady Spencer was still a newcomer in the royal family when Ferguson started dating Prince Andrew. 
Di was still adapting to her new life as a member of royalty, so Fergie's easy adaptation did not make her feel too good. After all, Ferguson is the daughter of Charles' polo manager; she was used to being in royal circles. Conversely, Lady Spencer was an urban girl, as per Express.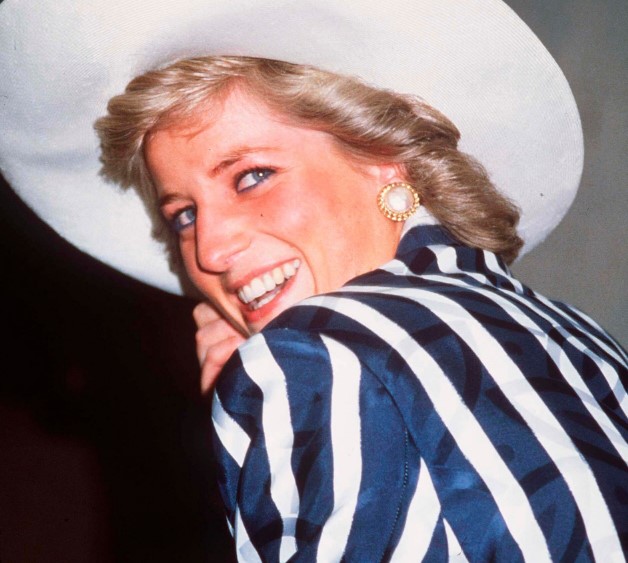 And to top it all off, the source revealed that Charles once told his wife, "I wish you would be like Fergie–all jolly." We're pretty sure that wasn't a very well-received remark! Despite that, the two outsiders got along well and had a strong friendship. There was a time there were even known as "Fergie and Di," as per PEOPLE.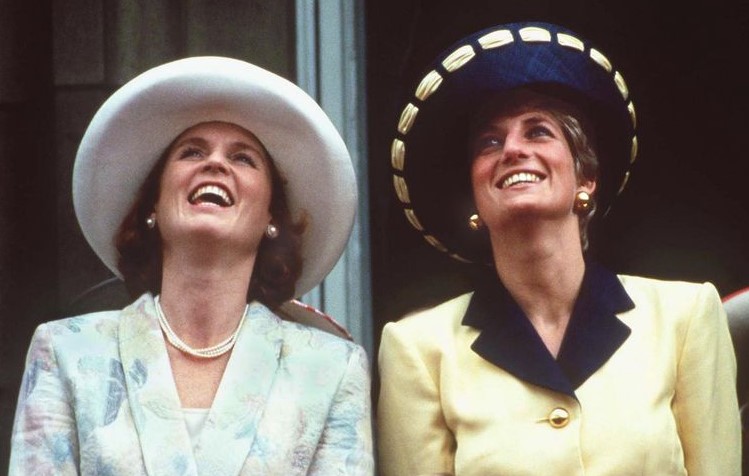 AND THEN COMES THE RIFT WITH THE MONARCHY
Notwithstanding Ferguson's divorce from Andrew, she could have maintained the excellent bond she had with the royal family if it hadn't been for a massive scandal. As New Idea reported, some pictures surfaced five months after Fergie formally separated from Prince Andrew. 
The snaps showed her on vacation in St. Tropez with John Bryan, her financial advisor, in very intimate moments like embracing, kissing or with Bryan sucking her toes. As you can imagine, the reputation of the British Royal Family was severely affected, and we know her Majesty doesn't like bad press.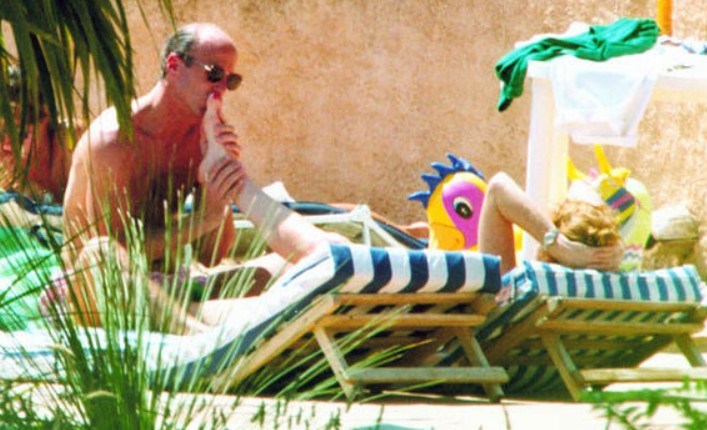 Since then, the Duchess has not been the Queen and her husband's cup of tea. In fact, the source reported that to this day, Prince Philip avoids being in the same room with Ferguson. Royal author Katie Nicholl added some other details stating that she was never welcomed at Balmoral or Christmas again. She was an outcast. Nicholl further said: 
"Up until that point, she had enjoyed warm rapport with her father-in-law, but from that moment on the Duke of Edinburgh never forgave Sarah for the embarrassment and the humiliation that she had reaped."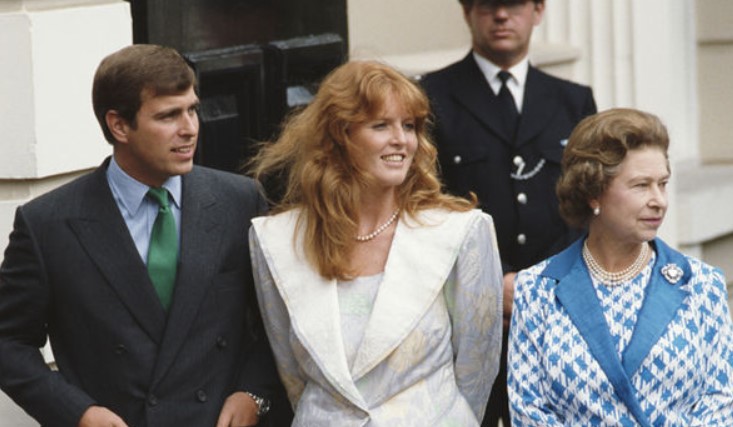 AND WHAT ABOUT CHARLES?
OK. We totally get that Her Majesty and Prince Philip were not happy with what Sarah did. However, with the Prince of Wales, things are a bit different. We previously said that she would go hunting with Charles back in the time when Sarah was dating his younger brother. And Charles even wanted his wife to be like her. 
And even more shocking is to find out that New Idea claimed they kept a romance before Sarah's relationship with Andrew. The source asserted, "Fergie and Charles were incredibly close before her relationship with Prince Andrew started, and it's been a closely-guarded secret for decades that they had a wild fling."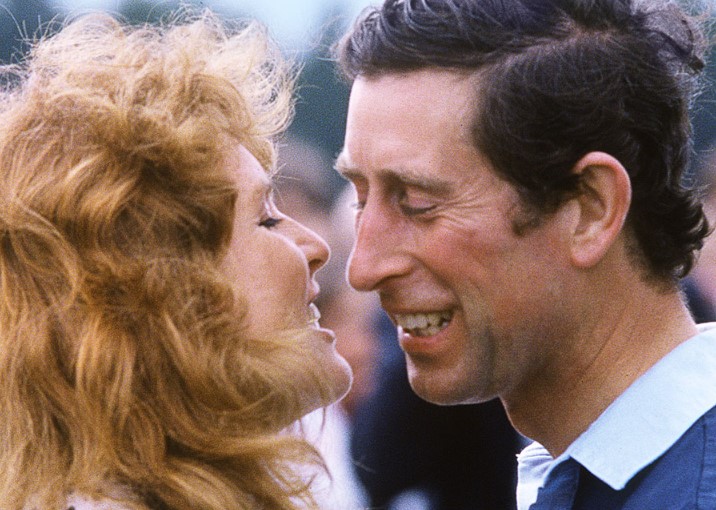 SO... WHAT HAPPENED?
But Charles and Ferguson's relationship was affected during the photographs scandals. The Sun unveiled that the Prince of Wales believed "she's brought embarrassment to the Royal Family in the past, and his relationship with his brother has been strained as a result."
But it seems that everything went down the hill during Charles' divorce from Diana. The source added that the first in line to the throne isn't OK with Ferguson, can't stand her in reality, and doesn't get along with her. "There's so much baggage because he feels she sided with Diana over Camilla all those years ago."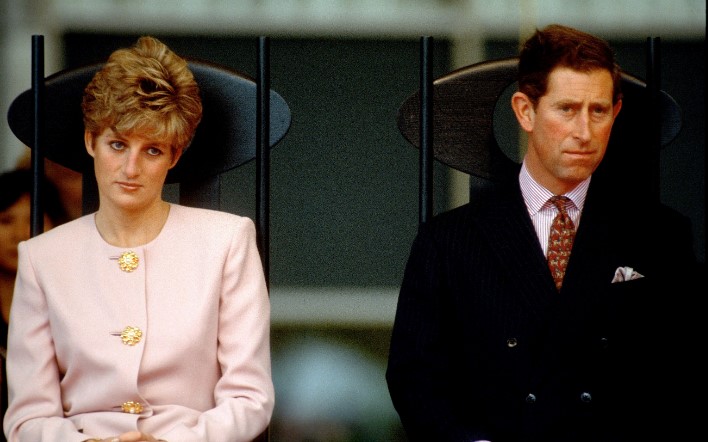 The details of this are still kept under wraps, but it seems that Charles hasn't gotten over that yet. Perhaps, that's the reason why Fergie was not invited to the wedding of the Duke and Duchess of Cambridge in 2011 or the reception for the nuptials of Harry and Meg. Charles snubs her at any chance he has, according to Express. 
ROYAL PRIVILEGES
An insider explained to the source that Sarah "is not a member of the royal family anymore, and Prince Charles simply doesn't have time for her. He just can't see why she is still such a big part of his brother's life." We all know that Fergie and Andrew have a very unconventional relationship, living and attending events together.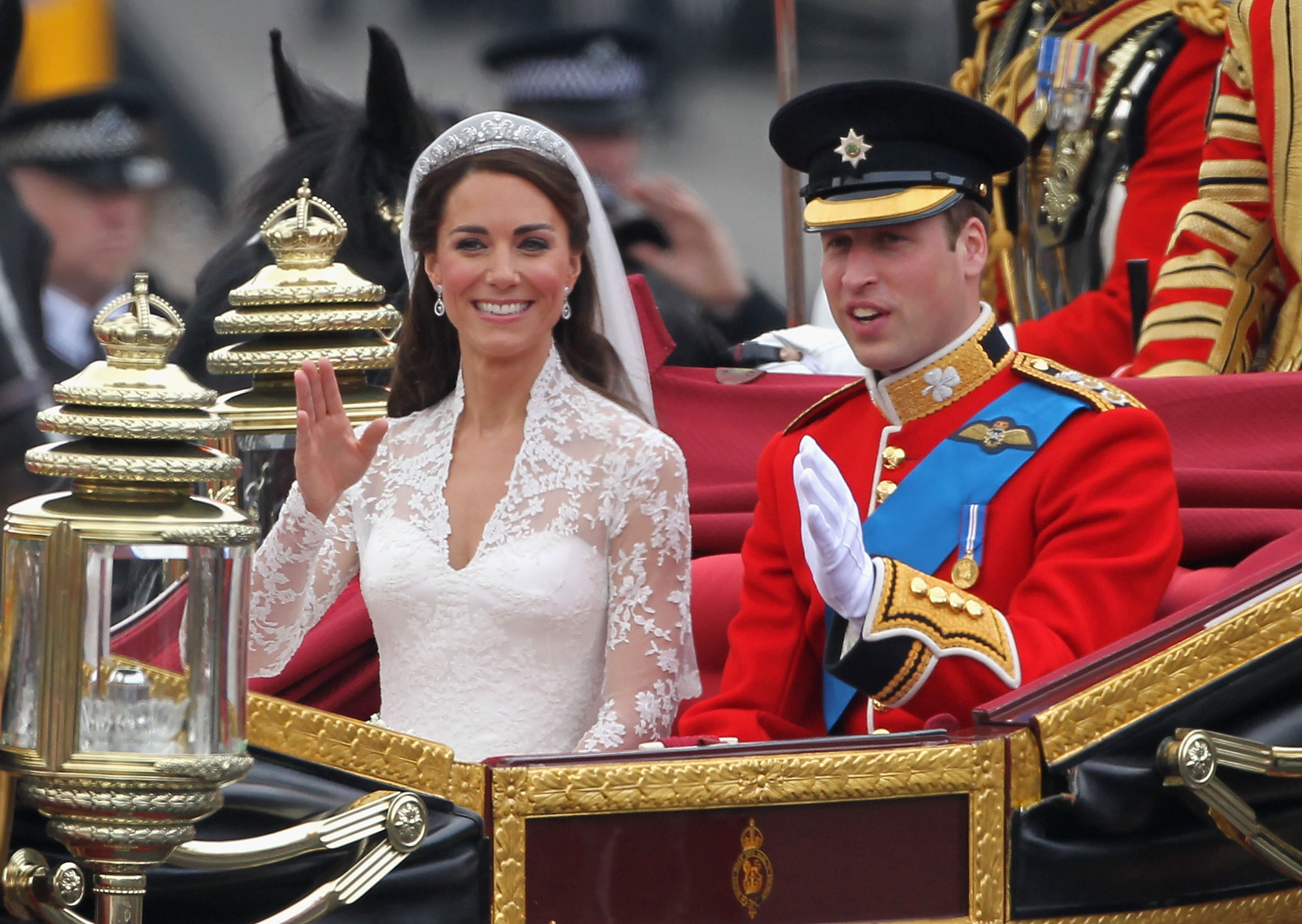 And it is this very aspect what truly annoys the Prince of Wales. He doesn't get why Fergie still enjoys life as a royal without being one anymore. So it's safe to assume that the heir apparent must be very bothered by the fresh news about his brother. 
The Sun's report revealed that the Duke and Duchess of York might be rekindling their romance despite their divorce years ago. There's even the speculation that they could become engaged and married again. Express added that chances are they are sort of "friends with benefits."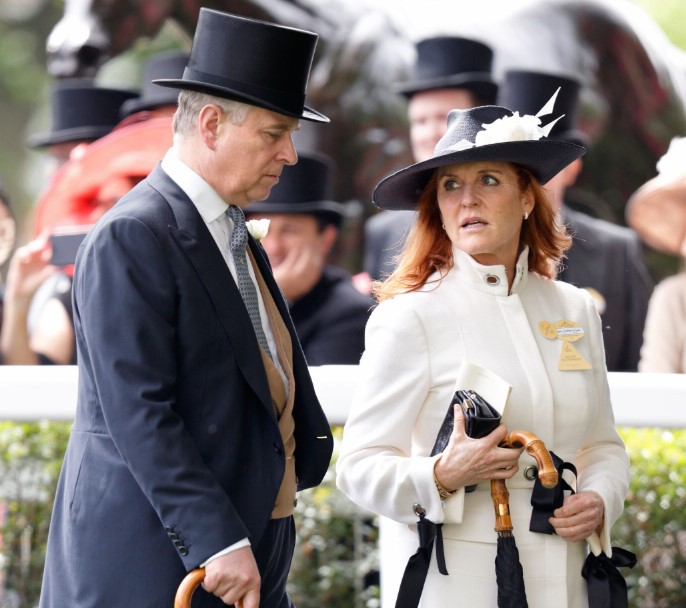 And luckily for them, it seems as if most of the family is okay with the idea. According to Express, the Queen has always had deep affections for Ferguson and extended the olive breach by inviting her to spend some time at Balmoral. As for Prince Philip, he doesn't care much at this point.
Princes William and Harry are reportedly big fans of their aunt, and we're sure Princesses Beatrice and Eugenie couldn't be any happier. But there might be "a fly in the ointment": Prince Charles. And it is a very serious problem for the lovebirds given that he'll be the future King of England. We will have to wait and see how everything turns out.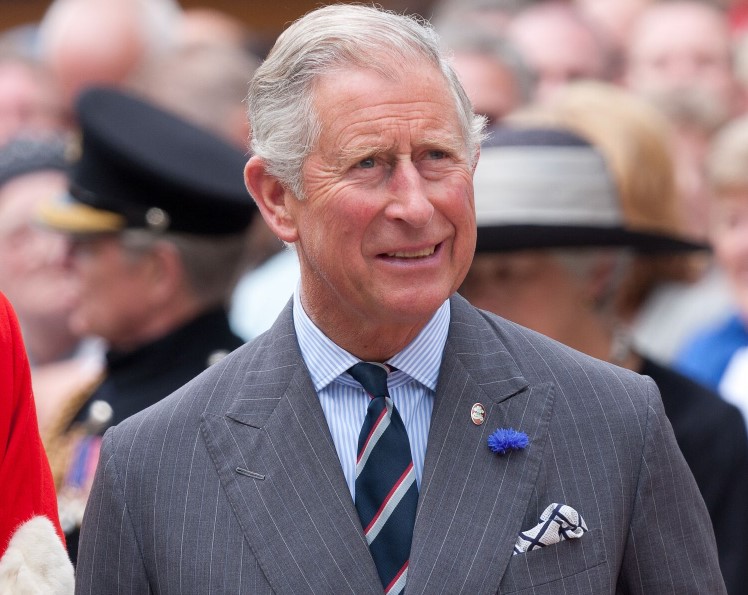 The relationship between Prince Charles and the Duchess of York has been a real rollercoaster! What are your thoughts on this? Do you think Charles could be an impediment for Sarah and Andrew to official go back together? We cannot wait to read your opinion, so drop a message in the comment section down below! Until next time!
Source: Reader's Digest, New Idea, CheatSheet, New Idea, Express, The Sun, Express, PEOPLE, Express
Related: