The Big Concern Meghan Markle Had Before Being Introduced To Prince Harry
No one can deny that Prince Harry and Meghan Markle, despite the difficulties on the way, have had a modern fairy tale romance, from the moment they met to the arrival of their first bundle of joy. But do you know of the meat and potatoes of their love story? 
It looks as if it was taking out of a Hollywood movie; however, there's one thing that truly worried the American actress about her now-husband. We guess that not even royals can be spared from this one concern! Anyway, with hindsight, let's go back to the year when everything started: 2016, in a romantic timeline that would make anyone feel envious.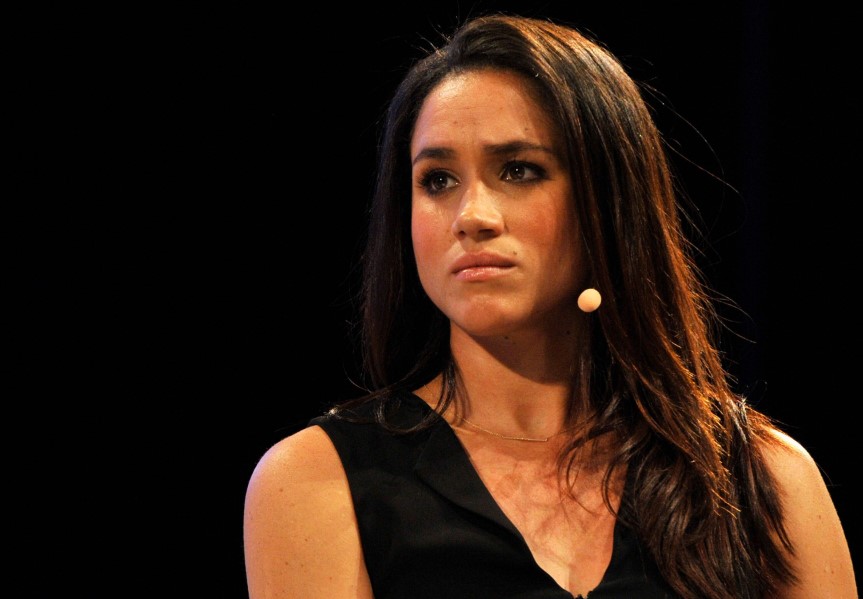 FIRST SEMESTER OF 2016: THEIR ROMANTIC INVOLVEMENTS 
A couple of years ago, Prince Harry was renowned as a royal playboy who had plenty of girlfriends, and it seemed as if he would never settle down. Meanwhile, Meghan Markle was a gorgeous Afro American actress who landed a successful role in the series 'Suits.'
In their love lives, there were rumors that the ginger royal was dating singer Ellie Goulding, according to Cosmopolitan. Although their romance was never official, they were reportedly caught kissing at the Audio Polo Challenge in June 2016.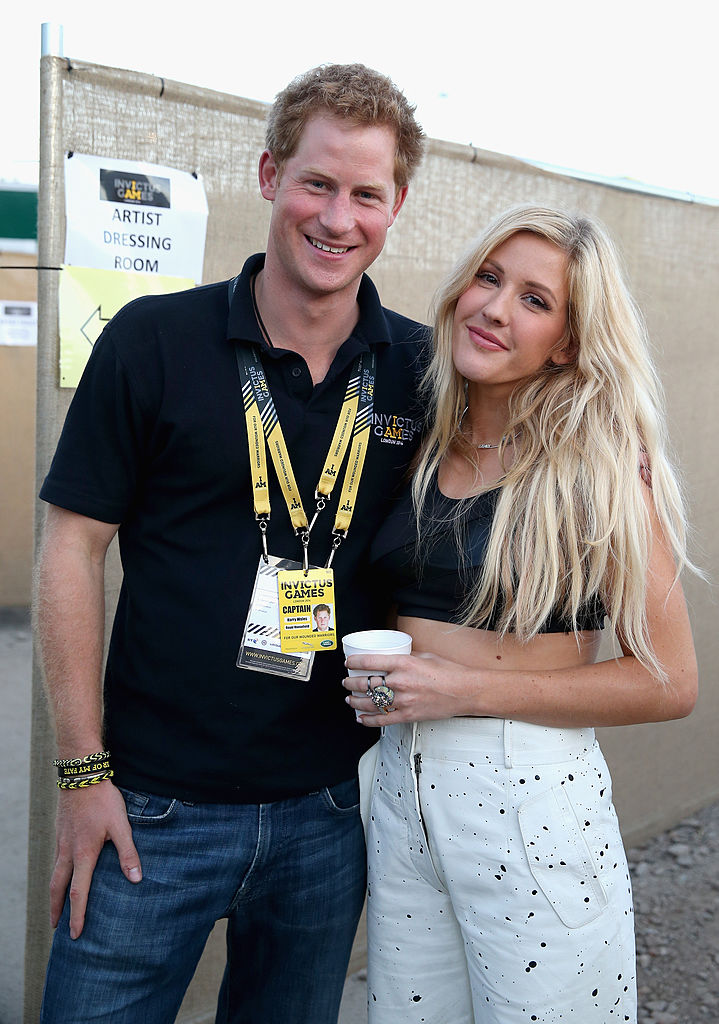 In the interim, Daily Mail reported that the Markle maintained a secretive romance from the summer of 2014 with the Canadian hunk Cory Vitiello. People in their circle believed that the intense relationship would lead them to the altar. 
However, for unknown reasons, the couple called it quits after two years in April 2016, with Cory leaving the door open for Prince Harry. We're so glad they parted ways because Meghan met Harry shortly after. Can you imagine what would have happened if she hadn't been single?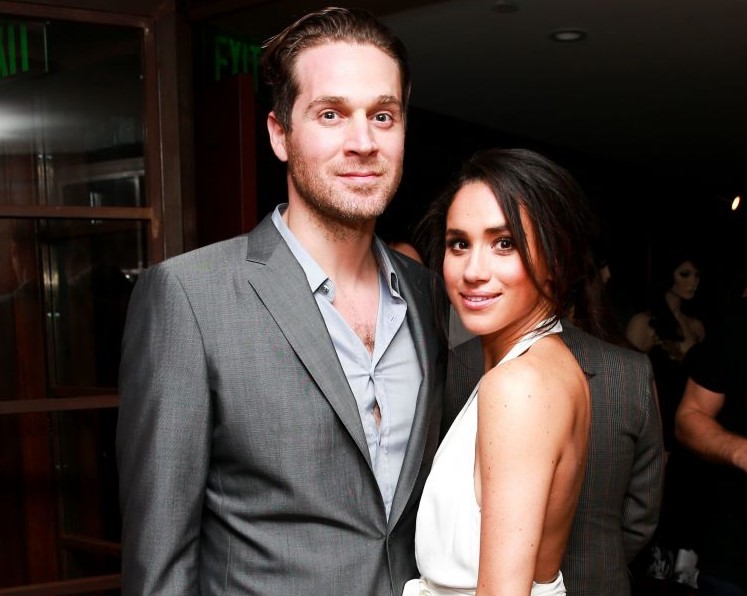 JULY 2016: THE CUPID
Being both single, Meg and Harry were set up on a blind date. However, the identity of the cupid is still a point of controversy. As Vanity Fair reported, the first possible option is fashion designer Misha Nonoo. It could be a good lead the fact that Nonoo and Markle traveled to Spain in August 2016. However, Mischa's rep didn't confirm the rumor. 
The source also noted a second candidate: Soho House consultant Markus Anderson. But we know that this is not a plausible option. Why? Because during Harry and Meg's engagement interview, the Prince was about to reveal the name of their cupid when Meghan cut him off and claimed they wanted to keep her privacy. Yes, her!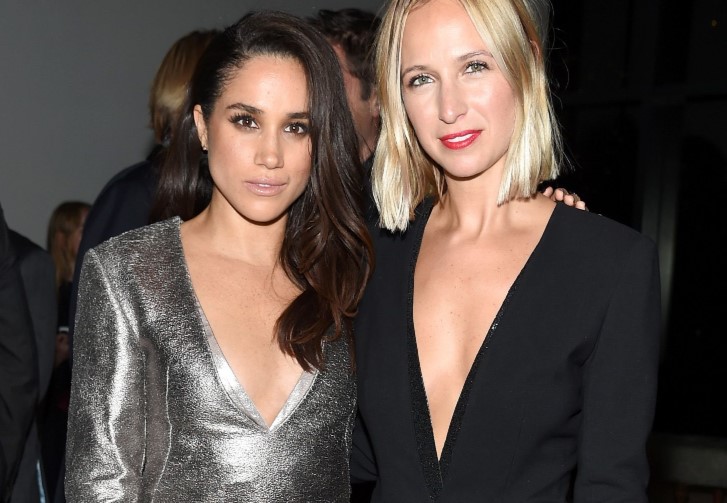 So a man is undoubtedly not an option. But then, E! News came along, claiming the real identity of the matchmaker. The real heroine of the romance is the daughter of a sporting star. Author Angela Levin told Express that fashion publicist Violet von Westenholz introduced them.
In case you don't know her, she is the daughter of Baron Piers Von Westenholz, a former Olympic skier and close friend of Prince Charles. Therefore, Violet is Harry's childhood friend and became friends with Meg during her time working for Ralph Lauren.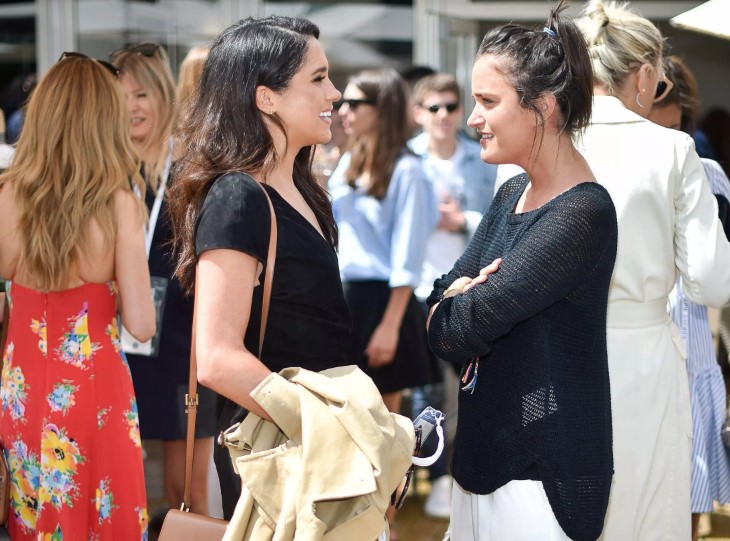 JULY 2016: HARRY'S READINESS AND MEGHAN'S CONCERN
E! News offered as well some pretty shocking tips about the ginger before meeting his soulmate, and it is the possibility of using Tinder. A well-placed insider admitted to the source, "Harry was having a really hard time finding anyone. It's hard enough finding someone new to date. He can hardly go on Tinder or a dating app like normal people."
Discovering someone the royal could connect with was proving to be impossible, and his closest friends knew about this. Supposedly, he was ready to meet someone, but he couldn't find "the one." It was then when Violet thought that an actress from the other side of the pond could be the perfect girl for him.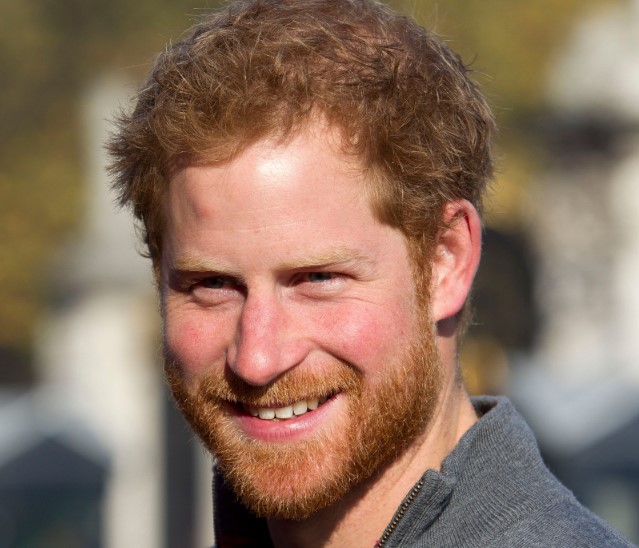 However, the 'Suits' star didn't have a lot of preconceived knowledge about the sixth in line to the British throne. Being from the USA, Meghan did not grow up with plenty of understanding of the royal family. She only had one concern and expressed it during their engagement interview:
"I didn't know much about him, and so the only thing I had asked her when she said she wanted to set us up was, I had one question, I said 'Was he nice?' Because if he wasn't kind, it just didn't seem like it would make sense."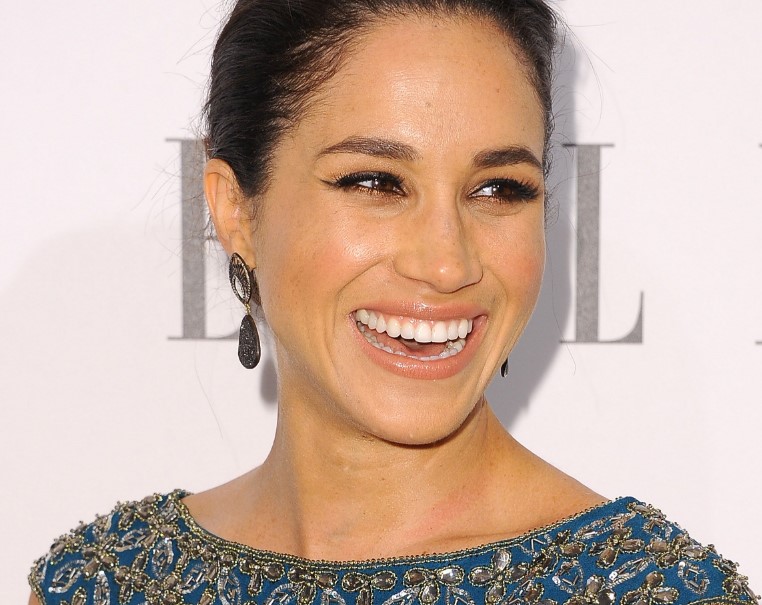 JULY 2016: THE ENCOUNTER
Despite all odds, the two lovebirds agreed on the blind date. E! News suggested that they met at a restaurant, a bar, or a sort of indoor location. About the first moment Harry saw Meg, he allegedly claimed, "When I walked into that room and saw her, and there she was sitting there, I was like 'Okay, well I'm going to have to really up my game here.'" 
Violet's instinct couldn't be more spot on. The royal and the actress clicked immediately. Apparently, Harry knew that he wanted to be with Meghan from that very first date. "It's a simple case of meeting the right girl at the right time." Isn't it romantic?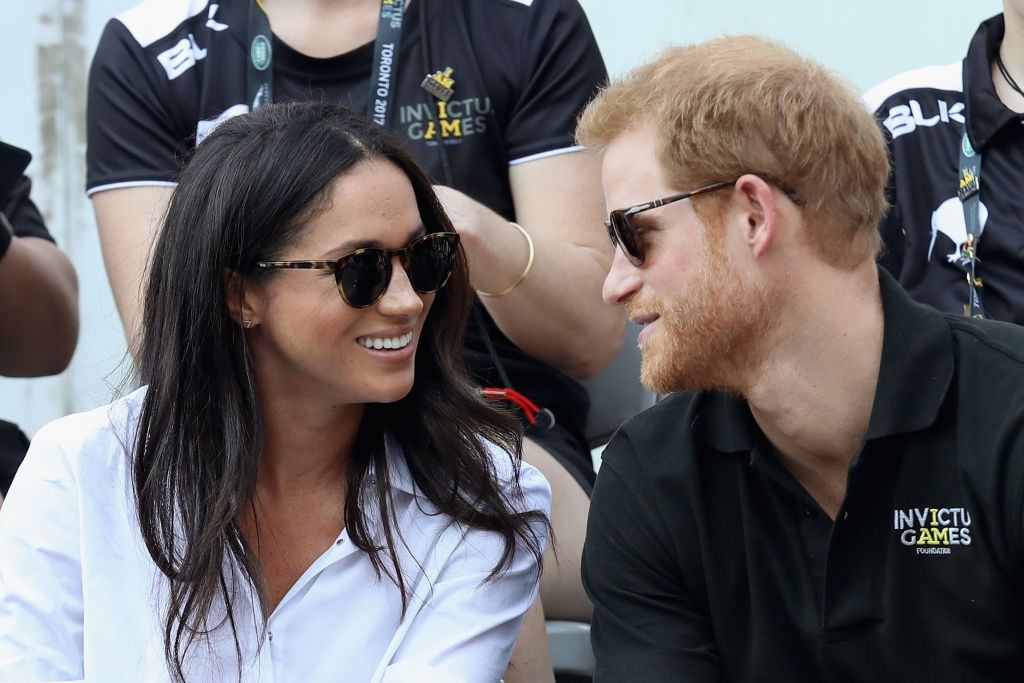 AUGUST 2016: SPEEDING THINGS UP
"We met for a drink, and I think very quickly we said, 'well what are we doing tomorrow? We should meet again,'" said Markle during the engagement interview. According to Express, the lovebirds had two dates more in London soon after their first encounter. 
The relationship moved fast because, around three or four later, they were heading to Botswana for a week-long magical vacation. We don't know how, but the red-headed Prince managed to persuade her until the two were camping out under African stars. It was a time for them to be by themselves, which was essential to get to know each other.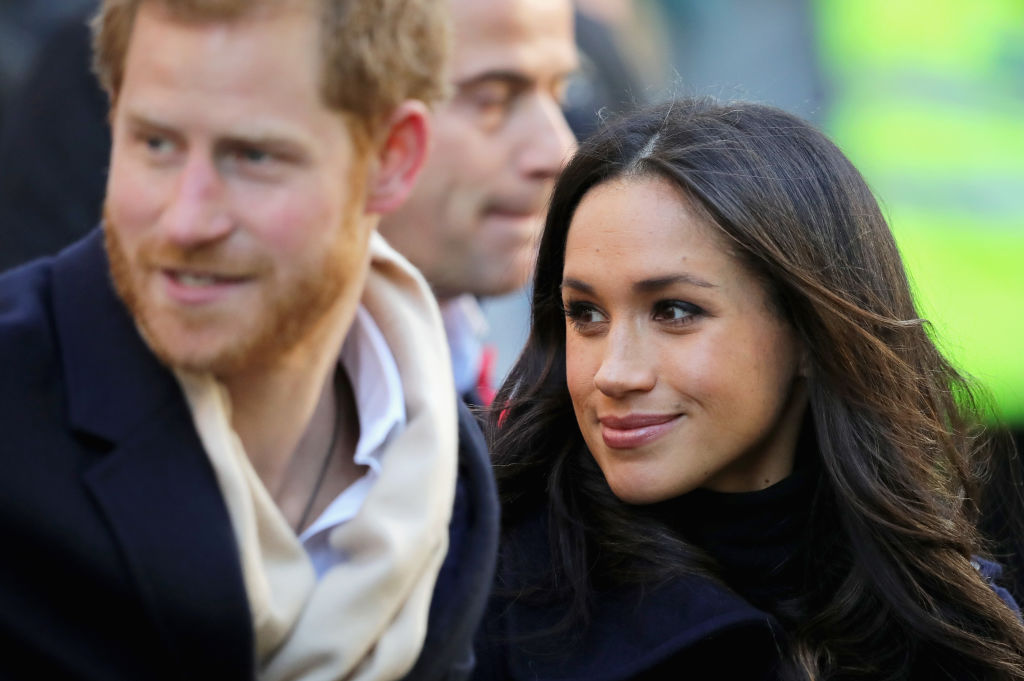 OCTOBER 2016: RUMORS EMERGED
The Sussexes kept a low-key romance until October when the news of a relationship leaked. As per Town & Country, Meghan stated that they had some good five or six months of privacy that were fantastic. As for Harry, he was happier than he'd been in years, being completely besotted with the Afro American girl.  
NOVEMBER 2016: OFFICIAL STATEMENT
Kensington Palace confirmed the relationship through an announcement on November 8. But it not only let the world know about Harry's girlfriend but also pleaded to stop the racist attacks and harassment toward Markle. Part of the message talked about the Prince's concern about Meg's safety and his petition to the press to pause and reflect before any further damage was done.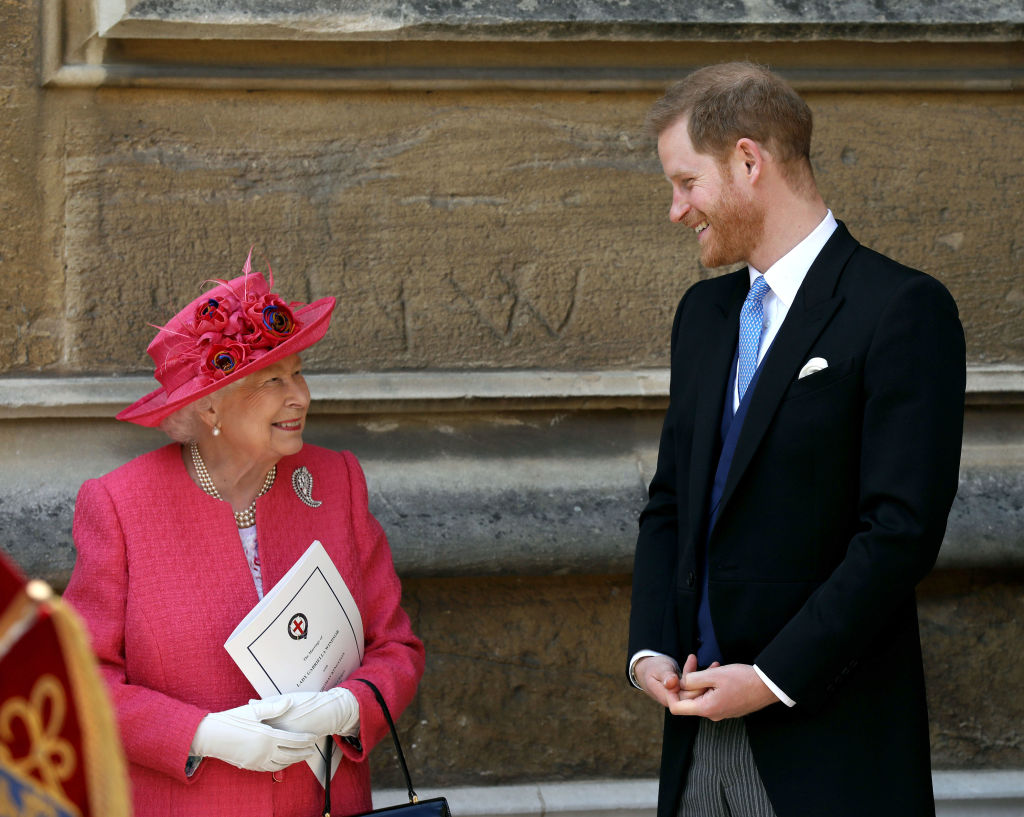 DECEMBER 2016: A VERY IMPORTANT APPROVAL
At the beginning of the month, the former actress was caught on camera with a necklace featuring an "M" and "H." This needs no further explanation, right? Later that month, the couple was photographed picking a Christmas tree and then in London's West End to attend the show 'The Curious Incident of the Dog in the Nighttime.'
The Sun also reported them walking through Soho while admiring the Christmas lights. But without a doubt, the most crucial milestone to close the year was the approval of Harry's grandma, aka The Queen. US Weekly stated that Her Majesty was fully supportive and delighted to see Harry in love. We guess that means Markle passed the test!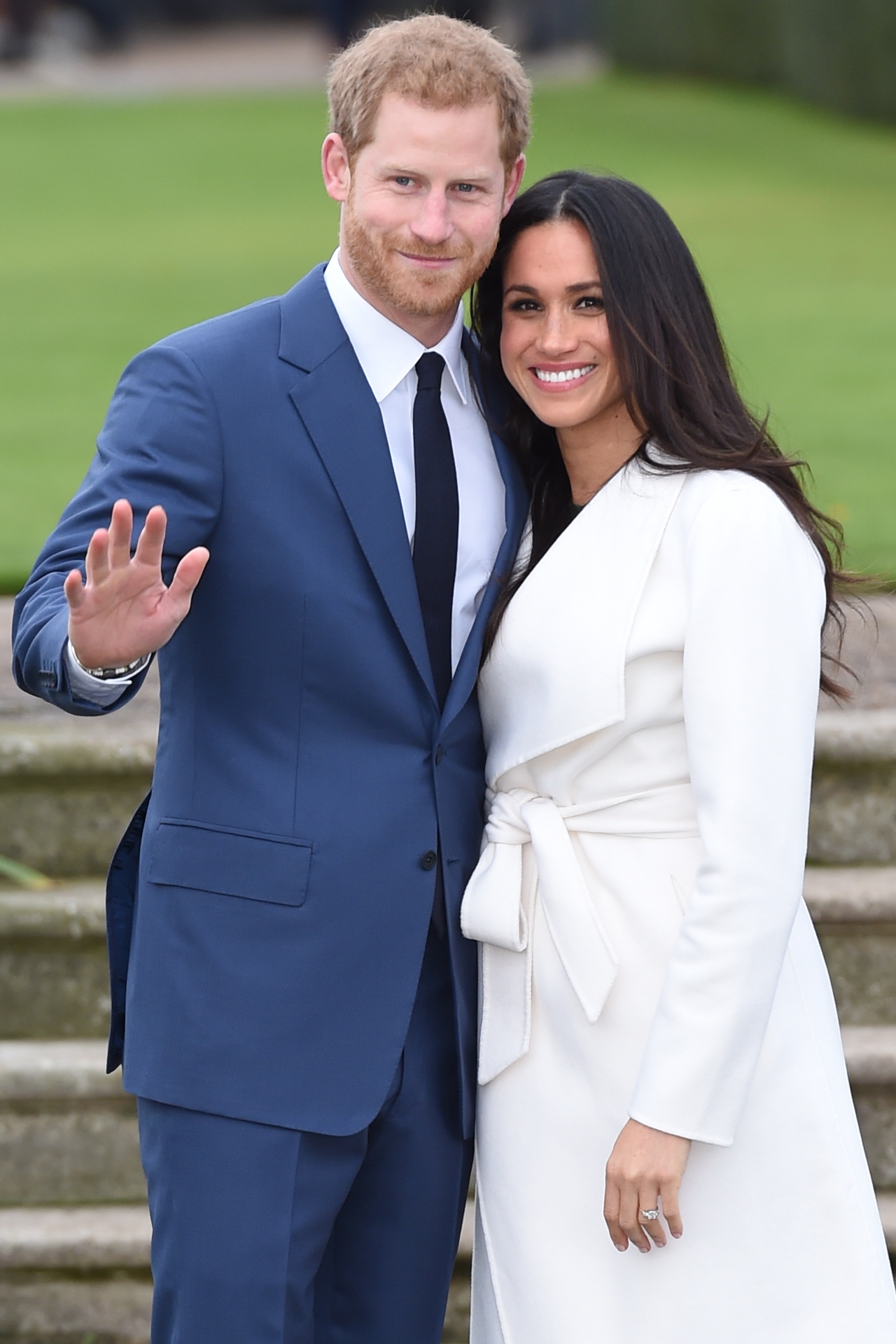 2017-2019: A LOVELY RELATIONSHIP
The rest is just history. Meghan and Harry continued to get closer with their first public appearance in February 2017, a secret trip to Norway, and family get-togethers. Despite the ups and downs of a long-distance relationship, the couple got engaged in November 2017 and made it to the altar in May 2018.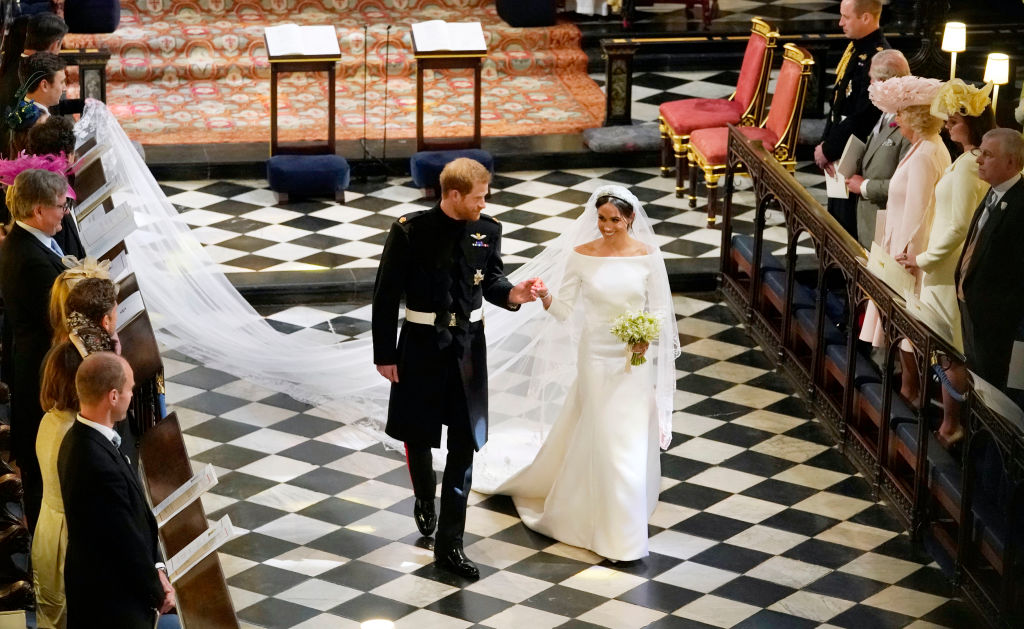 Princess Diana's youngest son tied the knot with the love of his life in an astonishing ceremony at Windsor Castle. Since the moment Meghan became the Duchess of Sussex, she's had to face many tough situations in her new life as a royal, and undoubtedly changed many things in the British royalty (Click here to read them all). 
But less than a year later, the Sussexes formed a family with the arrival of Archie Harrison in early May 2019. The new parents have broken many royal protocols and changed the outlook the world had about royal parenthood. You can read everything about the new royal baby here! And we don't know about you, but we cannot wait to see what else the future has in store for these two!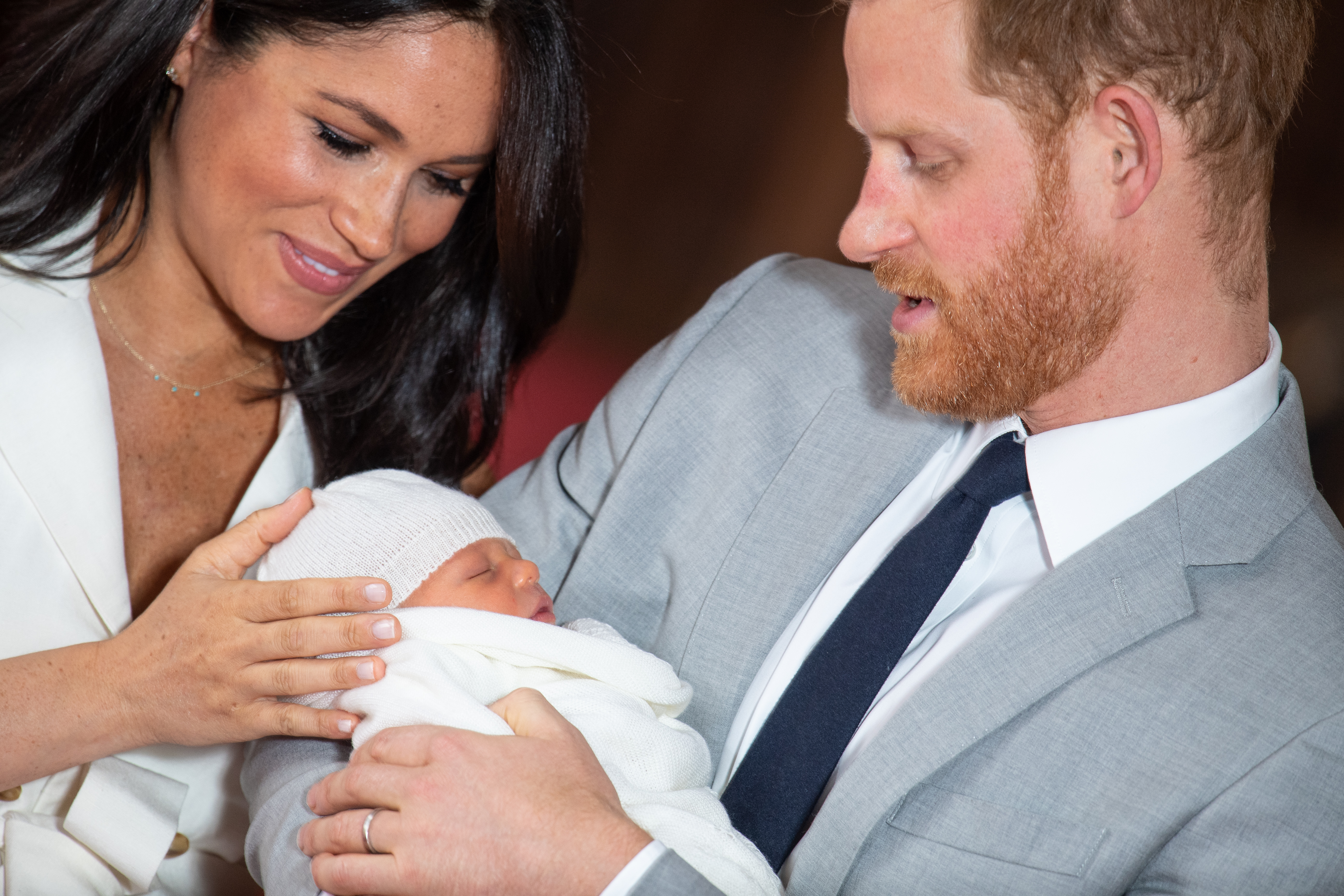 If this is not the ideal timeline for a romantic story, then we don't know what would be! What do you think about Meghan and Harry's love affair? We cannot wait to read your point of view, so please drop a message in the comment section and share this fantastic article with all the royal followers you know.  
Source: Express, Cosmopolitan, Express, Daily Mail, Vanity Fair, E! News, British Royalty, Town & Country, The Sun, US Weekly
Related: