Camilla's Take On Her Relationship With Meghan and Kate: Who Is She Betting On
Camilla Parker has gone from being the most hated woman in the entire UK to a Duchess loved by everybody. After all, she'll become a Queen shortly. But behind the scenes in the Palace, things might be a little bit different. So now we're wondering how her relationship with other royals is, particularly with Meghan and Kate. 
Is she on good terms with the wives of her stepsons? Does she have a favorite? It's not always easy to figure out family dynamics, and more when talking about the British Royal Family. Therefore, to satisfy our curiosity, let's take a peek at Camilla's bond with her daughters-in-law. You'll be surprised at things that have happened between them!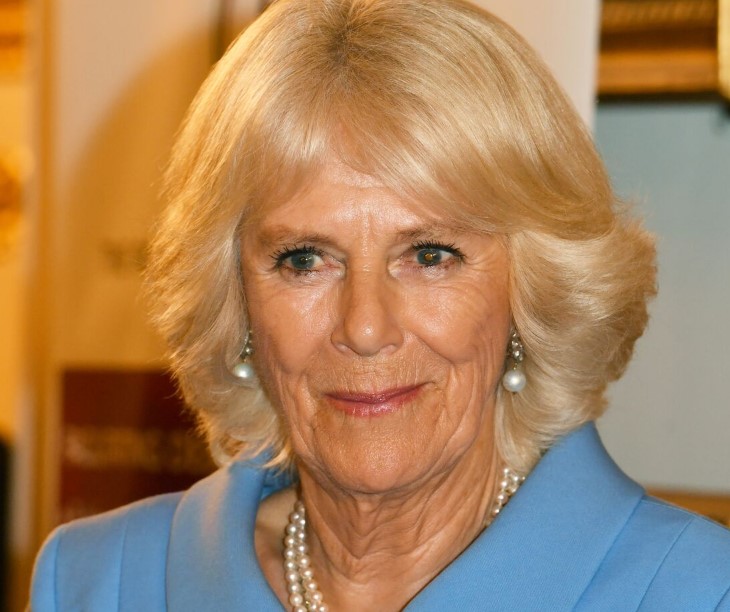 NOT WANTED AT FIRST
Almost a decade ago, Catherine Middleton was known as the girl who had stolen Prince William's heart. The news media and fans went crazy with excitement for the commoner girl who seemed perfect for the role. And now we know that the lovebirds have enjoyed wedded bliss for eight years. 
However, their path to happiness has had a few bumps on the way. When they were starting their relationship, there was one person who wasn't very enthusiastic about the idea of Kate becoming a Duchess. According to MSN, William's stepmom was not very sure of the choice.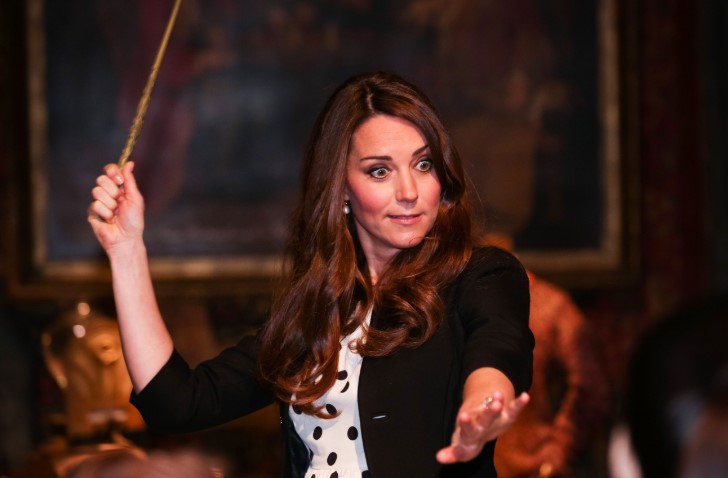 Why? Because the Middleton family wasn't posh enough to join the royal ranks. As future King of the nation, Prince William needed someone fully capable by his side, so Camilla thought that a commoner was not a good fit and thus disapproved the royal wedding. 
A BIT OF ANIMOSITY
But not being qualified for a noble life might not have been the only reason why the Duchess of Cornwall opposed to a royal wedding between Will and Kate. As CheatSheet reported, Camilla could have also resented Middleton's popularity. As you might remember, Kate was well-received by the public despite her commoner status.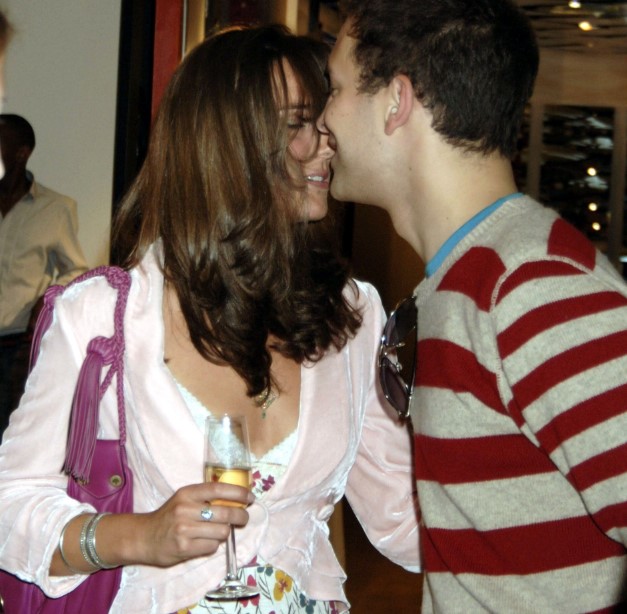 Conversely, Camilla was known as Prince Charles' mistress and the one to blame for destroying his marriage with Diana. After all, Ladi Di was the People's Princess, a female who everybody loved, admired, and wanted to see as the future Queen of England. 
Therefore, when Kate arrived, it's very likely that Parker Bowles might have opened old wounds because of Middleton's public and royal acceptance. As BestLife stated, the young girl had the Queen and Prince Charles' approval. So, it's more than understandable that this situation could have made Camilla felt a bit jealous, right?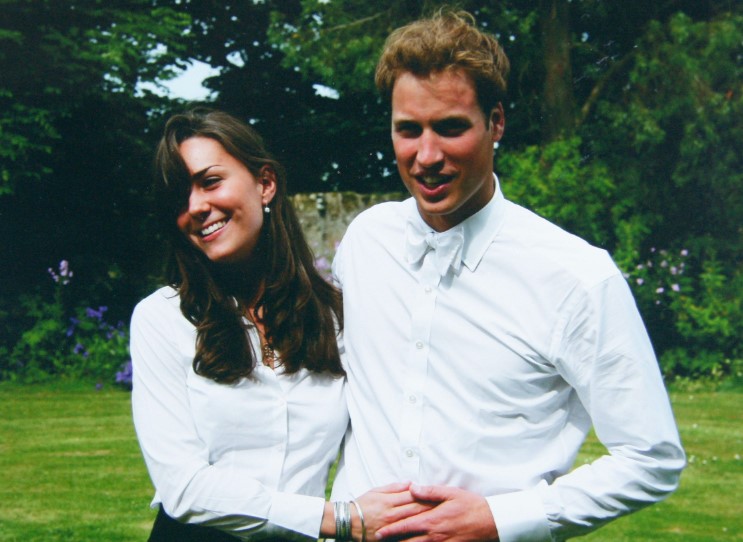 "THE NEXT CAMILLA"
And things got even worse for a stint in 2007. Any relationship goes through dark moments, and Royals are not the exception. Elle revealed that the Cambridge lovebirds decided to call it quits between March and July of that year. Although the real reasons are still a mystery, many people suggest it could have been because of the media pressure.
Express revealed as well that William went away for military training and was spotted flirting with other girls. So these two situations might have also put a strain on the relationship. And when the news of the split broke, it was hard not to draw comparisons between Kate and William and Charles and Camilla.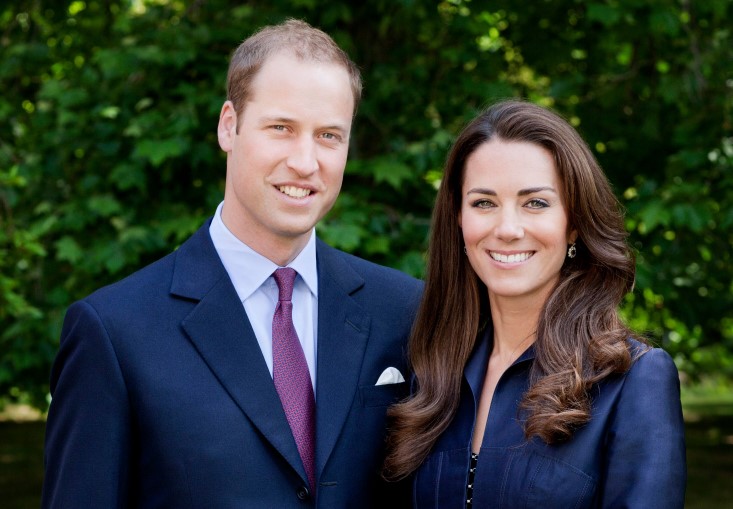 "Had William also met the right woman at the wrong time? Haunted by the specter of the past, there were real fears at the Palace that Kate would become the next Camilla," stated the source. It's hard to forget that the Prince of Wales and Camilla dated for a while in the early 1970s.
However, the couple decided to call it off in 1973 when Charles went on deployment with the Royal Navy. Camilla then got engaged to Parker Bowles and so did Charles with Diana later on. We already know what happened after that, so a breakup was definitely not a good precedent for royalty.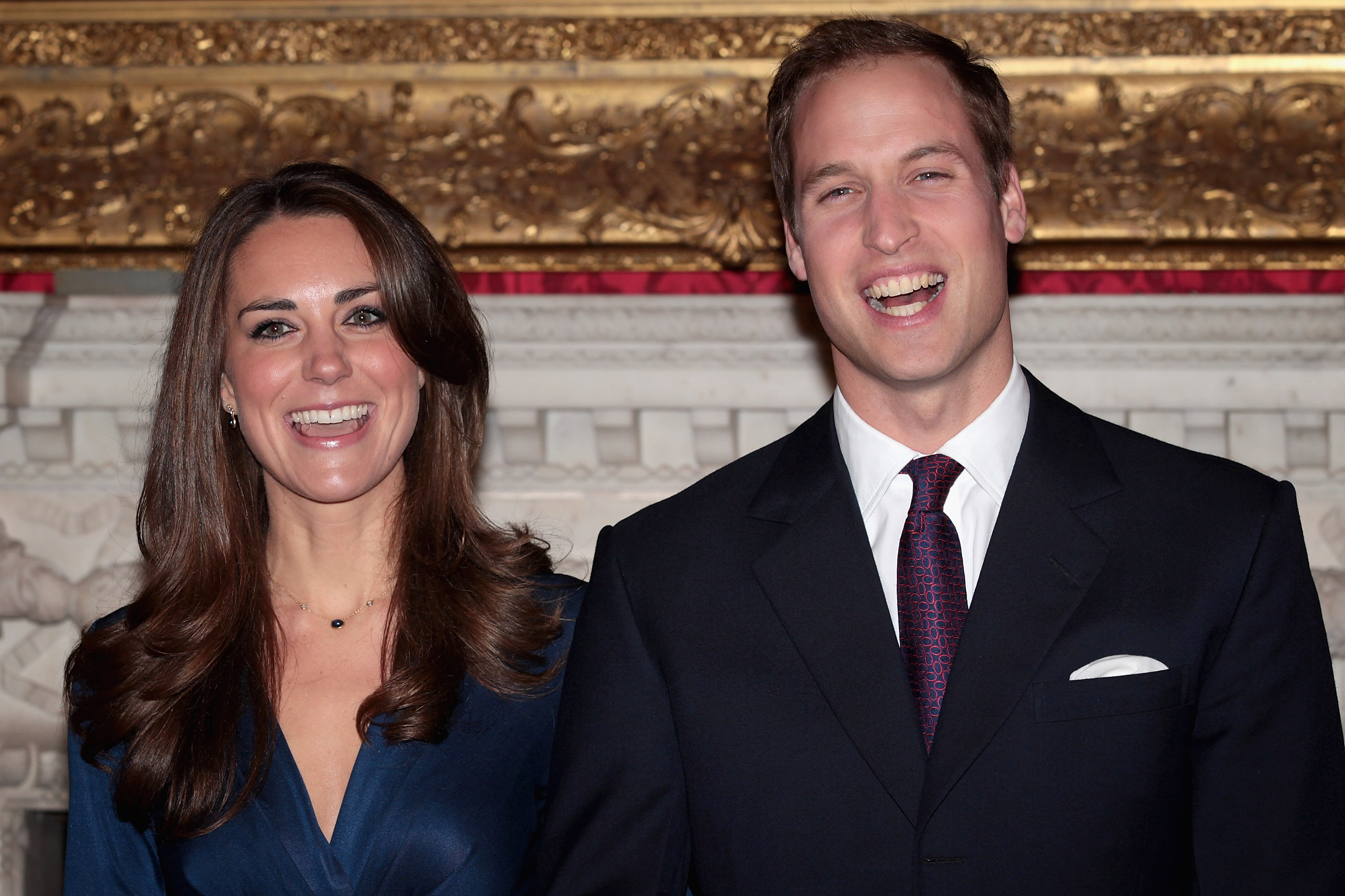 GETTING THINGS ON TRACK
But of course, the resentment and rejection toward Kate did not last forever. As MSN explained, the future Duchess of Cambridge wanted to win Camilla over, and boy did she do that! Despite all odds, William and Kate got engaged in 2010, and things between Camilla and Kate got better from then on. 
According to the source, the two were spotted having lunch at Koffman's in the Berkeley Hotel and going to the ballet during the engagement. Two months after the royal wedding in April 2011, Charles' wife gave her new daughter-in-law the cutest and most thoughtful gift ever.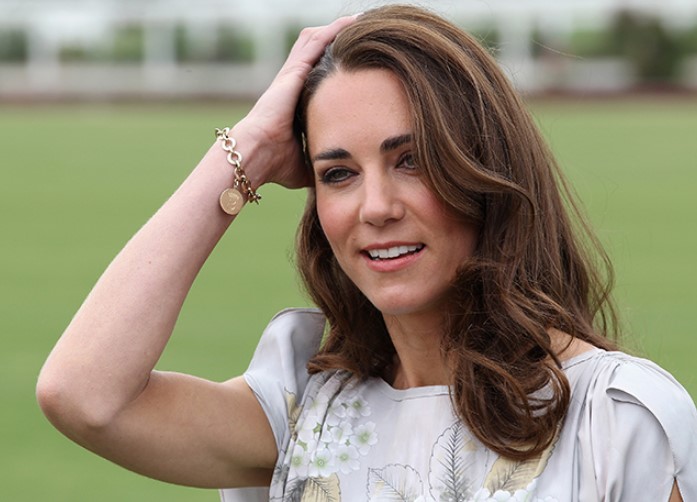 Hello! Magazine described it as a gold link charm bracelet. It featured a disc with the Duchesses' monograms engraved: a "C" and a coronet for Catherine, and another "C" with a crown for Camilla. It was clearly a good sign that the two relatives had a strong bond, wasn't it?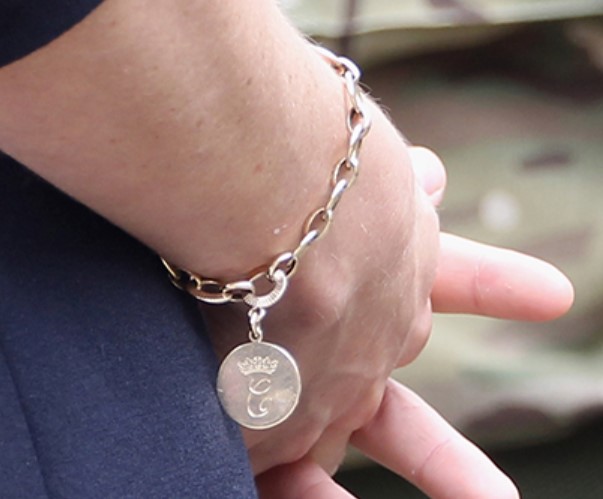 BFFs? 
Despite the friendly relationship that Kate and Camilla now have, BestLife asserted that they aren't utterly close as there are times the Duchess of Cornwall gets annoyed when her stepson and wife overshadow Charles. Apparently, Parker Bowles feels that her husband doesn't get his due for everything he was done as the eldest son of the Queen. The source even added: 
"The relationship between Camilla and Catherine will take on a different dynamic when Charles becomes King."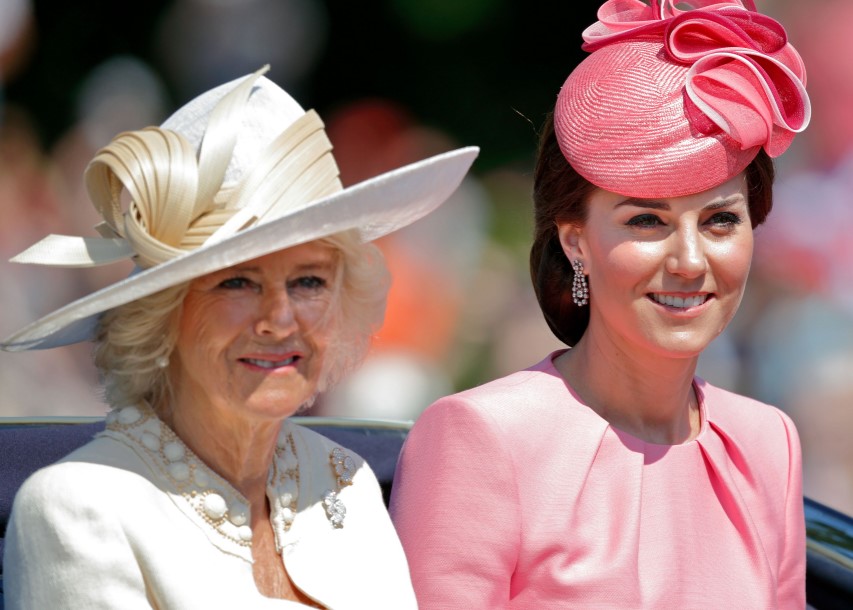 A DIFFERENT START WITH MEGHAN
But with the second daughter-in-law, things were completely different. The source indicated that Charles' wife liked the American actress from the very start, and Parker Bowles once stated, "America's loss is our gain." Allegedly, the future Queen loved Meg's simplicity and commitment to supporting needed women. As you might know, Camilla has been working with sexual assault victims for years. BestLife further said: 
"The Duchess saw a bit of herself in Meghan, so she made a special effort to get to know Meghan, and now they get on famously. Both she and Charles adore her."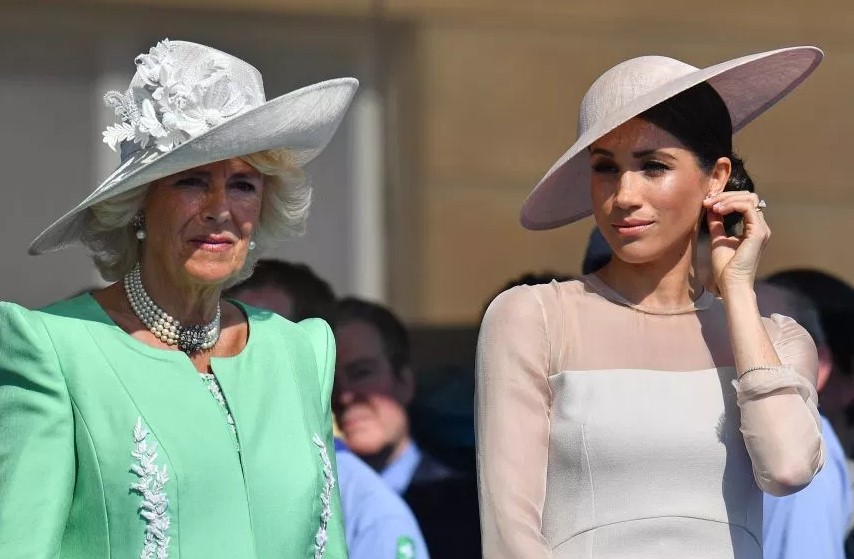 ONE BIG THING IN COMMON
PopSugar revealed that Markle and Camilla clearly liked each other, and there were real warmth and support between them. The Duchess of Cornwall had extended her affection to her first daughter-in-law, and it made sense she did the same with the upcoming Duchess. 
And the thing is that there might be one crucial aspect of Markle's life that Parker Bowles also shares. We cannot forget that both ladies are divorcées; the royal weddings were their second times walking down the aisles. So Camilla undoubtedly knew what it was like to be a divorced outsider amidst royals. 
And this aspect could have encouraged her to welcome the Duchess of Sussex with open arms in a somewhat intimidating family. The source added that Meghan, on her side, admired her mother-in-law's ability to change the public's opinion about her over time.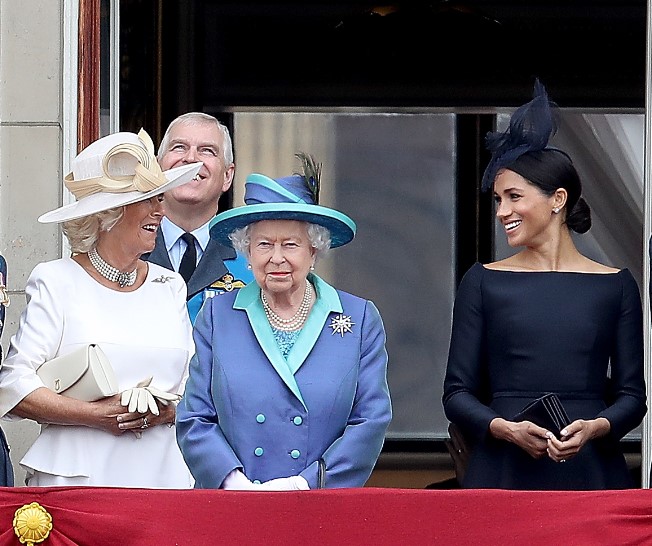 GETTING CLOSER
Before the royal wedding last May, the former American actress reportedly started to jitter, and the 71-year-old female royal helped to ease her nervousness. The two had a private one-on-one lunch at Clarence House as part of that process. And once Meghan was officially married, their bond became much stronger.
Camilla also gave Meg a hand during her first months as a royal, so that stint brought them together. They've also been seen enjoying each other's company, like when cameras caught them laughing at Charles' 70th bday celebration a couple of days after the royal wedding.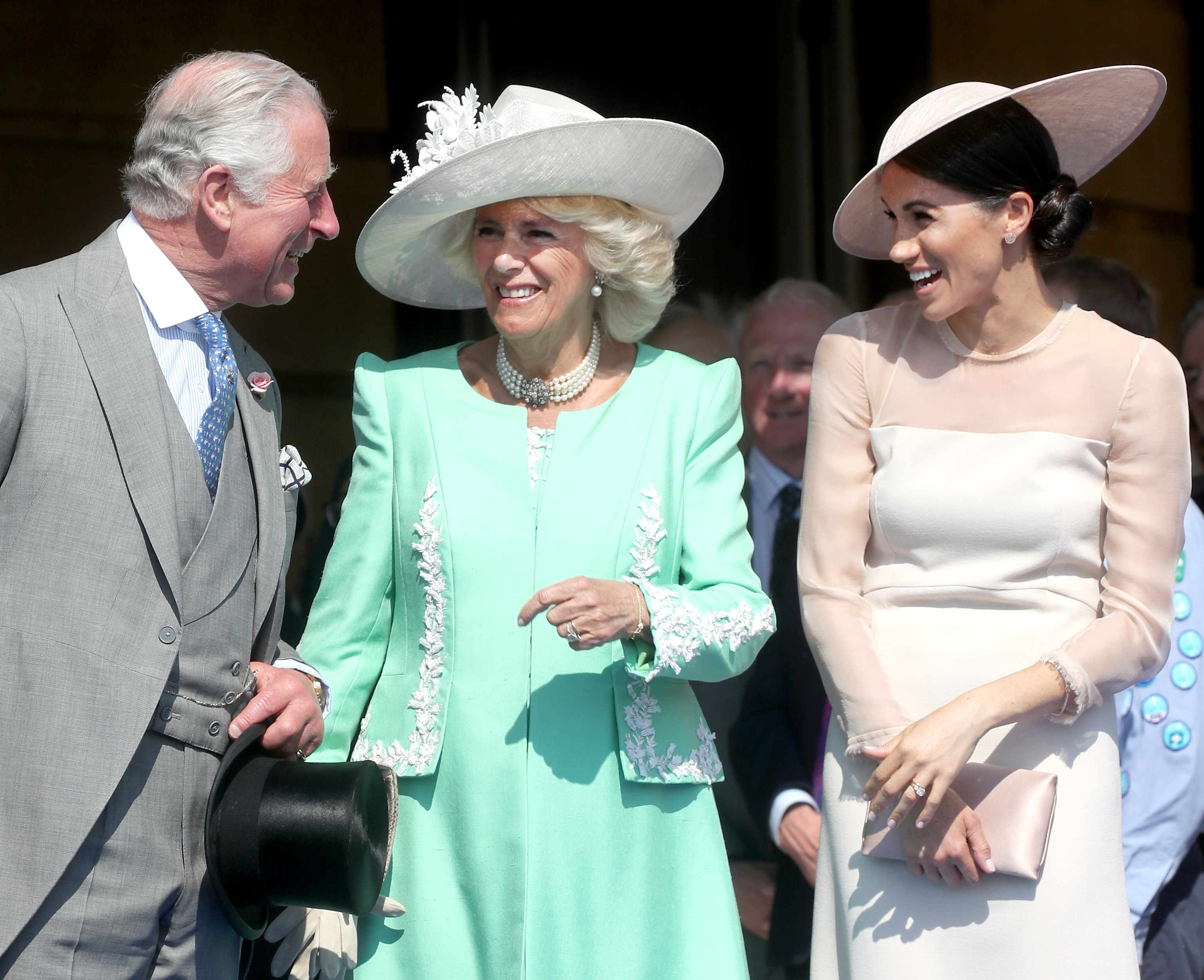 The source further said that they are physically affectionate as well. The Duchesses often grab each other's hands in a sign of excitement or speak closely. Judi James, a body language expert, told Express there was empathy and understanding in Camilla and Meghan's relationship, and added: 
"The bonding between Meghan and her in-laws looks intense, and there are several poses between Meghan and Camilla Parker Bowles that would hint at high levels of developing empathy and understanding."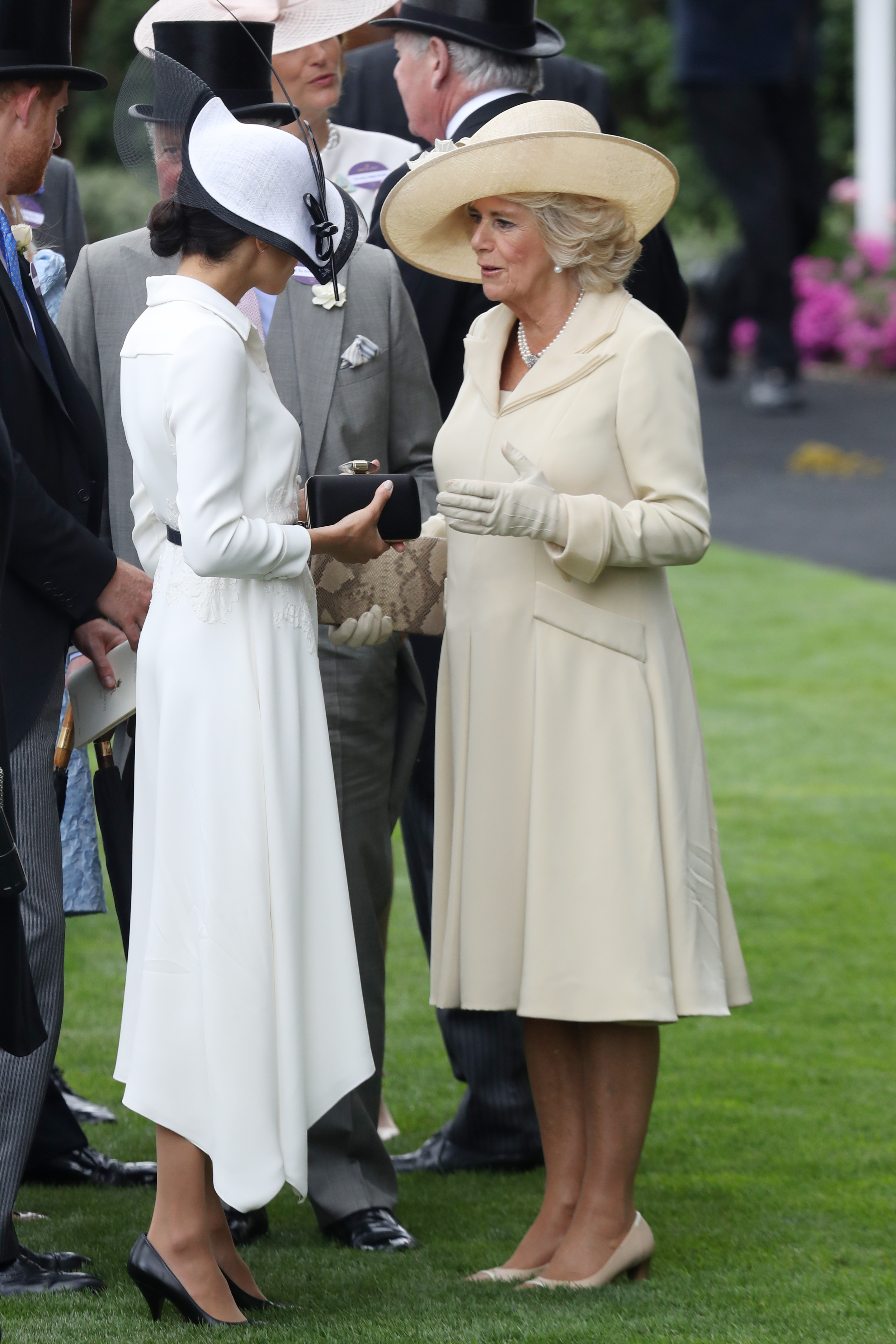 Given the evidence, it's safe to assume that Duchess Camilla seems to be betting a bit more on the newly minted Duchess Meghan. What are your thoughts on this? Let us know in the comment section, but stay tuned! We have more fantastic articles just for you! 
Source: PopSugar, CheatSheet, BestLife, MSN, Express, Express, Elle, Hello! Magazine
Related: