Dying Professions: These 40 Jobs Have Doom Future
Things change a lot over time and with the developments in technology some careers end up becoming worthless. It is always best to know what will be indispensable in the future, especially if we want to secure stable jobs for most of our lives. Therefore, let's take a look at the professions that might become useless in several years. Some of them are really unexpected.
40. EMBALMER
With an average salary of $42,786, it is expected that this job will grow around 0.4% in the future. An embalmer is a professional who takes care and prepares dead bodies for burials or to be examined for medical research. Substances such as embalming fluid, formaldehyde, and embalming makeup are used in embalming bodies of dead people. Death is inevitable for humans; because of this, it is unimaginable that embalmers will run out of business. But, the rise of cremation has diminished the demand, mainly because it is less expensive. Cremation is an alternative to the burial of a dead body. Cremation involves combusting vaporization, and oxidation of cadavers into gases, or ashes.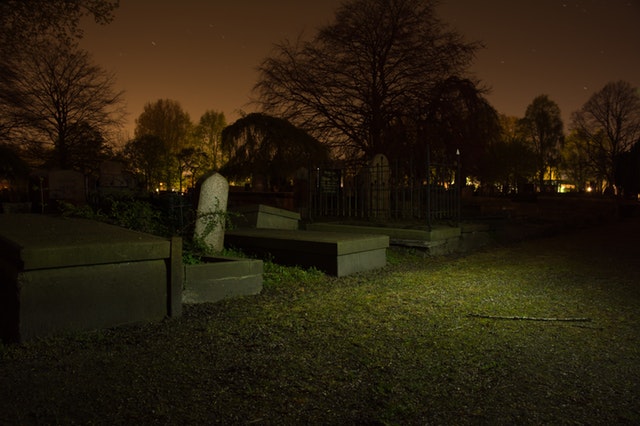 Undoubtedly, the demand for cremation is increasing. As reported by the Cremation Association of North America (CANA), the rate of cremation has risen from 48.6 in 2015. It is expected to increase to 54.3 by 2020. Furthermore, "Cremation Institute" reported that a recently concluded study by Harris Poll, which was authorized by the Funeral and Memorial Information Council (FAMIC) declared that 65% of Americans were unquestionably or probably to opt for cremation over being buried.
39. ASSISTANT PHARMACIST
Aides in pharmacies have declined steadily over the past ten years; so, it's expected to disappear in the next decade. The job growth is projected -0.7% and the average salary is just $26,130. One reason for the decline is that pharmacy technicians are taking over, as those need more education, and they have taken over all the responsibilities of an aide. An excellent alternative would be for you to switch over and become a pharmacy technician. With a high school diploma and on-the-job training, you may be able to earn the position.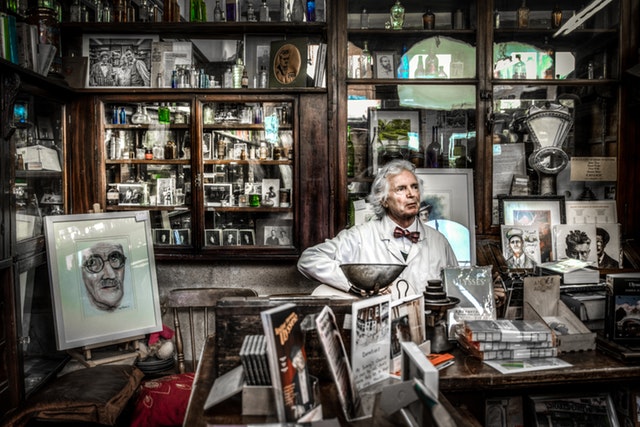 The expected growth rate for pharmacy technicians is 12.6% for ten years, and the remuneration is more significant than that of pharmacy aides with an average wage of $31,762 per year. Also, you could decide to go for a specialized education program in pharmacy technology. Community colleges or vocational schools commonly offer this education. You will most likely spend a year or less for study.
38. GAMING BOOK HANDLER
Gambling is a growing market in the U.S., but the job is only expected to grow around 6.3%. Furthermore, the average salary is only $24,449. Gambling institutions, as well as casinos and racetracks, are becoming more famous and predominant as more states are considering establishing them to increase tax revenue. This implies that there will be a higher demand for gaming-related positions, which are all calculated to rise over the next decade. However at an unhurried pace than jobs generally in the U.S.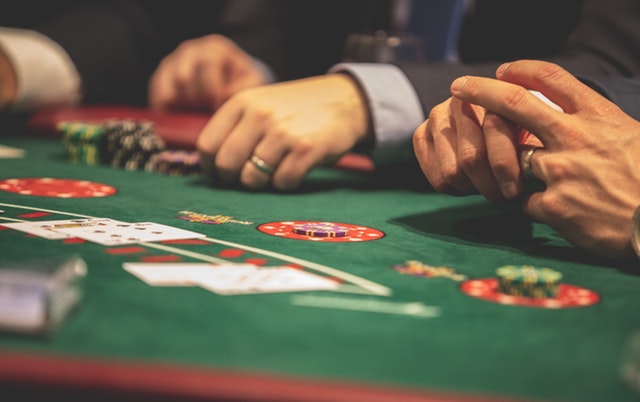 Also, while the demand is supposed to increase due to new laws in the U.S. that legalize betting on sports, this particular profession should not be on your bucket list. However, you should consider applying for the position of a gaming surveillance officer or gaming investigator. As a gambling investor, you'd not only still monitor gambling transactions, but also earn more cash at it. The envisioned rate is 8.6% over the next ten years, and the mean salary is $33,342 per year.
37. RADIO AND TV PRESENTER
With the rise of streaming services, many radio and T.V. stations have closed down, and unfortunately, the need for anchors has steadily decreased. The expected job growth is -12.9%, and it has a median annual salary of $34,408. Luckily, there is a small shot for people in the online radio business, but it is still not right. If you're keen on holding on to a career in this field, we'd advise you to stay local. There is no doubt that more national news stations are being opened.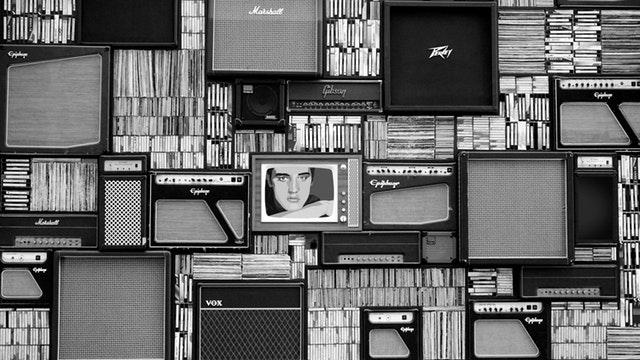 Nonetheless, it doesn't mean people aren't interested in what is happening in their local communities. This suggests that you might stay more relevant when involved in the local broadcast. Alternatively, you could weigh the possibility of focusing on smaller listeners or audiences by becoming an M.C. or party D.J. People engaged in these professions have about 17,813 workers presently, but they are presumed to rise to 4.5% by 2027. Even though you might earn a relatively lesser pay of $33,738 per year compared to that of a radio or T.V. presenter, you'd get to keep your job.
36. FLORAL DESIGNER
Sadly, this profession only has $24,443 and expected job growth of -8.3%.  People are unfortunately not buying as many flowers anymore, at least from boutique shops. These days, it is better to get simple arrangements from the grocery store. If you are committed to a floral-based career path, you should think of applying for a job at a grocery store. Employment of floral designers at the grocery story is calculated to grow 6% as reported by the U.S. Bureau of Labour Statistics.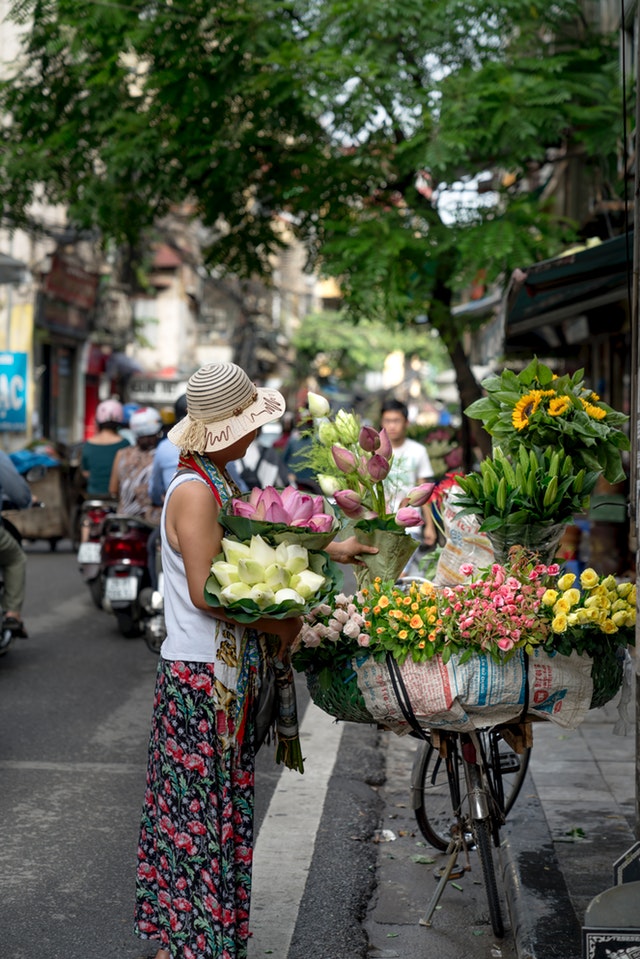 On the other hand, you could focus on furniture rather than flowers. Jobs for interior designers are presumed to rise by 6.0% by 2027. However, you'd need to undergo an additional education mostly a bachelor's degree (if you do not have one) and earn a license or certification, which js dependent on your state and area of specialization. Interior designers have an average wage of $43,451 a year.
35. FOREST CONSERVATIONIST
The expected job growth is 2.1%, and the average salary is just $27,739. It is essential to maintain forests, but new technologies like remote sensors are overtaking these tasks. Over time, lesser people will be needed for these duties --developing, maintaining, and protecting forests. However, with the rise of wildfires, actual workers might be required to avoid it. Well, if you are comfortable with the idea of preventing and managing fire outbreaks in all locations, you could consider taking up a firefighter position.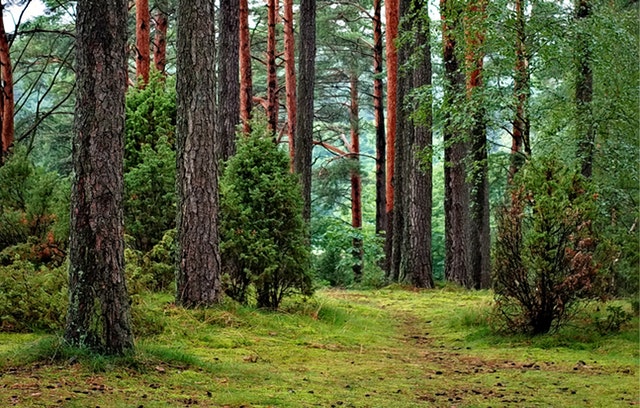 The job is expected to rise by 8.2% by 2027, and the mean pay is $49,088 per year. All you'd need is a high school diploma, fire academy training, and emergency medical services training plus passing a couple of written and physical tests. With this, you'd not only be earning more (a pay we think it's worth it), but you'd be doing your area an excellent service. Fire disasters that are not well-managed leave devastating results behind.
34. MACHINE OPERATOR
Just like many other jobs, people who handle this equipment will no longer be needed because of technology. People who handle metal and plastic especially will be out of a job in a couple of years because the expected growth is -12.8% and the average salary was just $37,458. It is noteworthy for you to know that the above statistics are particularly for drilling and boring machine tool setters, operators, and tenders for metal and plastic products.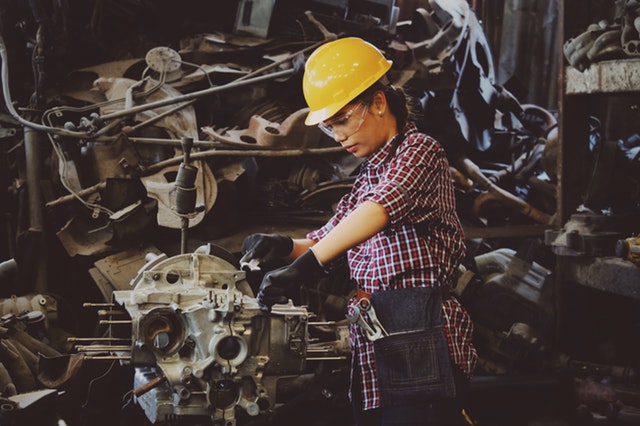 Lesser-skill posts that involve manual setting and operating machines are getting increasingly rare. Even though lower-skilled manufacturing positions are reducing, a change is happening in the manufacturing industry. More areas that require high-tech are in demand. For example, people involved in programming metal or plastic computer numerically controlled machine tool are presumed to increase by about 14.8% over the next ten years. The median pay is about #52,541 per year.
33. FLOORING FINISHER
Unfortunately, this side of construction has significantly decreased in the past decade, and the expected growth is -5.5% and an annual salary of $29,929. Depending on the housing market, the demand for finishers has risen and fallen many times. This construction job witnessed posts slashed by 51% over the past decade. This is quite surprising because the period of the decline was when there was a notable housing bubble. It's expected to continue to decline through the next decade, however at a relatively slower rate. It is quite possible that the demand for the position may shoot high again, but it could also decrease too. No one wants such an unpredictable career.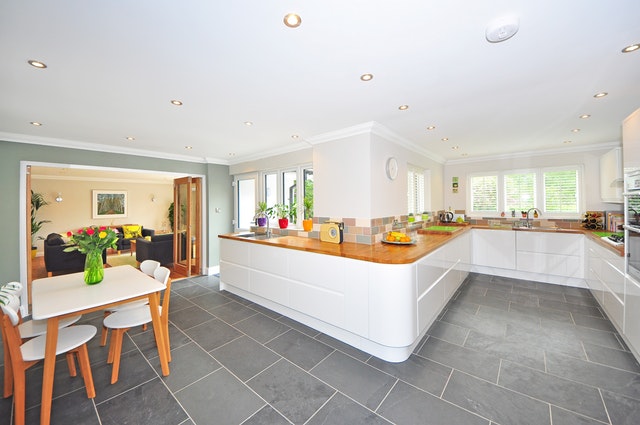 You can amplify your skills, and think of becoming a carpenter. This would offer you a more stable career. You might seem to confuse this suggestion if you are aware that the carpentry profession has been experiencing low employment offers over the last decade. However, it is calculated to add over 48,440 jobs or increase by 4.6% in demand by 2027. You'd also get to earn an average wage of $35,818 per year.
32. FABRIC WORKERS
Many people in factories build parts and even toys, but due to technology, these jobs are becoming scarcer and scarcer. Manufacturing workers generally assemble completed products and the parts that fit them employing the use of machines, tools, and hands to build various household appliances, toys, cars, and even computers. The expected job growth is -11.5%, and it has just an annual salary of $33,300. Automation of things has rendered many handworks useless.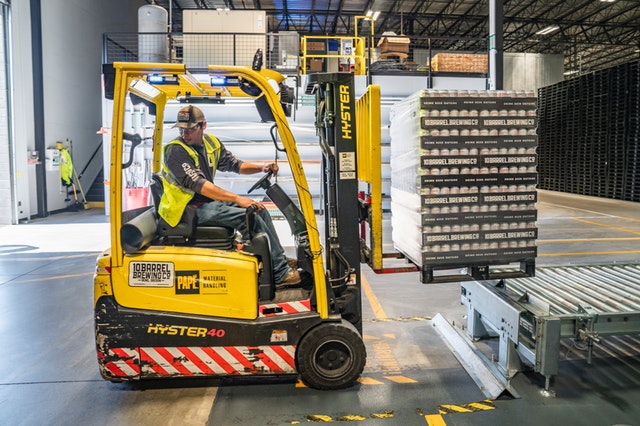 However, you can try using your skills and apply for the position of an industrial machinery mechanic. They maintain and mend a variety of industrial machines and factory instruments. You'd need a high school diploma and over a year on-the-job training. The expected growth rate of the job over the next decade is 8.9%, and the average salary is $50,752 per annum. You'd get to enjoy bigger pay and a more secure job.
31. EQUIPMENT INSTALLER AND REPAIRER
The expected job growth is -15.7% and the average salary of $34,512. For a long time, there have been experts who added parts to your cars, such as stereo systems and GPS. However, the demand for them has decreased because the original pieces of equipment are much better, which means that they do not get damaged that often. Well, there is an alternative for you. You could decide to be an electrical and electronics repairers. The growth projections seem better, and the same can be said for the salary.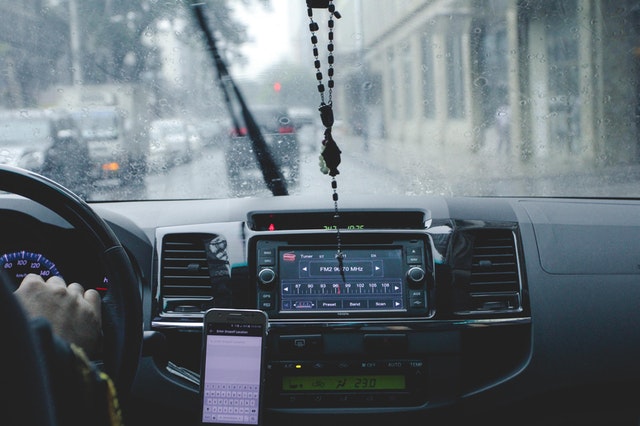 Reportedly, workers who are mainly employed by utilities are presumed to experience 5.1% more jobs when it is 2027. The average pay per year is $78,416. However, for this job, a high school diploma might not be complete enough; you'd need extra postsecondary lessons in electronics at a technical school or community college. Also, since many of these electrical and electronic repairers begin by working as electricians, you might have to go through the same routine.
30. TELEPHONE OPERATOR
A long time ago, phone operators were needed. You once needed to call 411 to get another number, but now everybody has their cell phones. So, it's no surprise that this job will disappear soon enough. There were 71.2% more people working as telephone operators ten years ago. And there is no sign of reasonable growth. The calculated job growth is -10.7%, and their wage was just $36,317.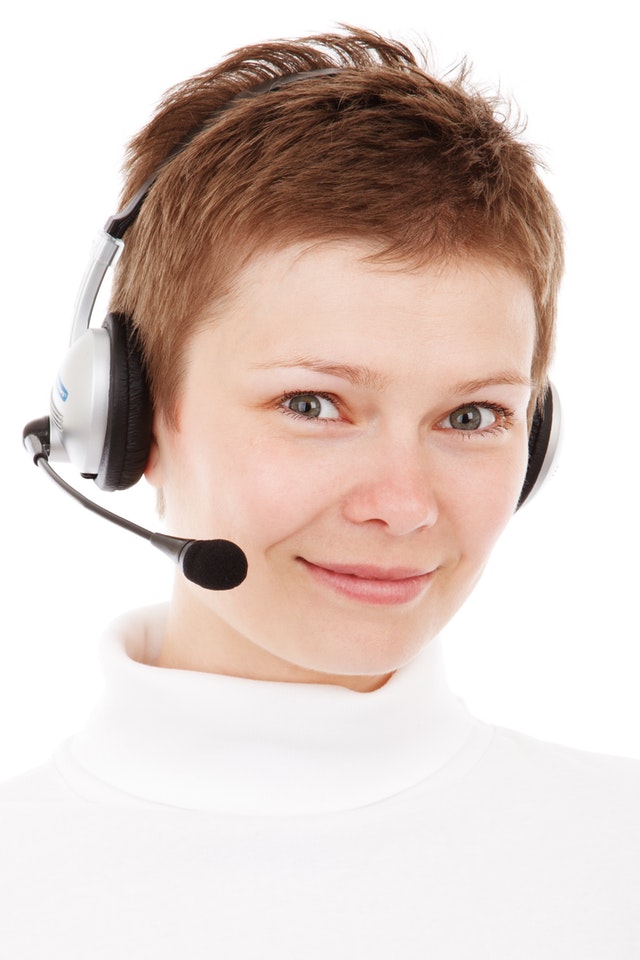 As an alternative, you can use similar skills working as a police, fire, and ambulance dispatcher. Over 100,000 people are responding to 911 calls, and the growth rate is expected to rise to 9% over the next ten years. Also, you'd get to earn $39,645 per year. Being a police, fire, and ambulance dispatcher, you'd get to deal with more urgent matters while making a considerable amount of money.
29. LOGGING WORKER
The average salary is $36,573, and the expected growth is -17% (this data does not cover fallers and logging equipment operators). Just like many other jobs, activities that require a lot of heavy work are decreasing because of machines and technology. Also, due to the rise of protectionists, people do not want to enter such a career. If you'd still love to work outdoors, then you should consider surveying and mapping technician as a career option. They are professionals who offer assistance to cartographers, and surveyors by handling instruments to gather data, measuring land and nothing other credible information.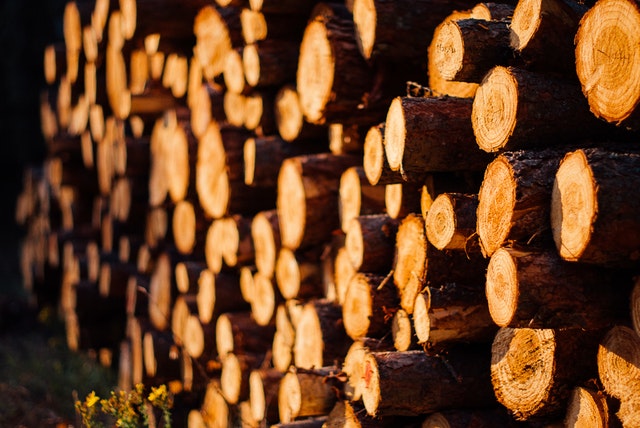 Generally, the relevance of the job is closely affiliated with construction demand. This is the reason why there was a 27.1% decrease in the position over the last ten years. However, in the next decade, the job is anticipated to return, with about 10.3% growth. Plus, the median pay is above $44,824 per year.
28. PAPERHANGER
These people are in charge of putting up wallpaper and even the paper in billboard advertisements, but the job is steadily declining. Some look for alternatives to wallpaper, while billboards are becoming electronic. Furthermore, aesthetic inclinations are promoting other materials over wallpaper, including paint, and digital technology has drastically changed advertising. The expected job growth is just -12.6%, and the annual salary is only $30,499. Of course, there is an alternative -construction and maintenance painting.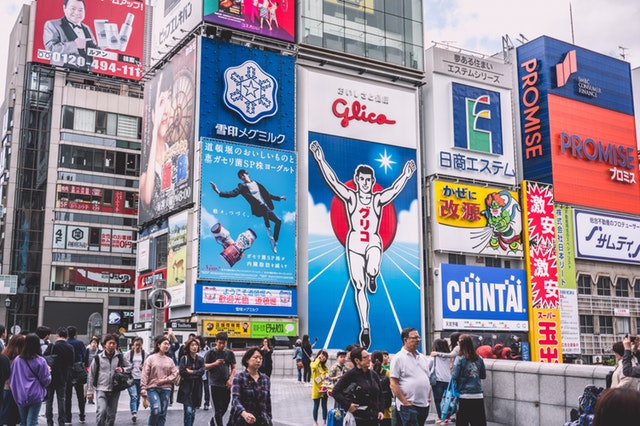 In this profession, you'd be able to adequately utilize your skills without going through so much stress and training. Over the past ten decades, which comprises of the housing bust, the quantity of these workers reduced with 16.5%. However, their number still stays reasonably high at 410,196 working men and women.  Also, a job increase pace of 1.5% is expected over the next decade. The average salary is $30,722 per year.
27. PHOTO PROCESSOR
The expected job growth is -12.3%, and the annual salary is just $27,556. Almost everyone has their smartphones with impressive built-in cameras, and thanks to social media, people only post their digital shots online, and that's it. Undeniably, many people do not print their images anymore. And even if they want to, they can do it from the comfort of their home. All this has led to the extreme decline in demand for print pictures.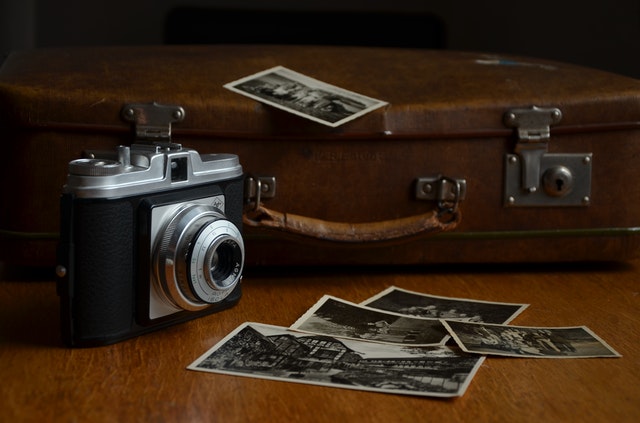 As it is, reasonably better than photo processing, photographing have a higher potential for a lucrative, and stable career. In the next ten years, the profession is projected to increase with 1.2%, and this implies about 144,004 positions by 2027. Average wage per year is presently about $30,618. Notably, portrait and commercial photographers are most possibly to be in high demand, especially by big corporations, to create and design advertisements.
26. PROJECTIONIST
Sadly, going to the movies has lost its popularity for the past years due to high prices, and better options like streaming services. Therefore, there are not that many positions left in movie theatres. The expected job growth is -6.4%, and the annual salary was just $22,048. You can still use your Audio Visual skills and open yourself to more significant opportunities, as an audio and video equipment technician.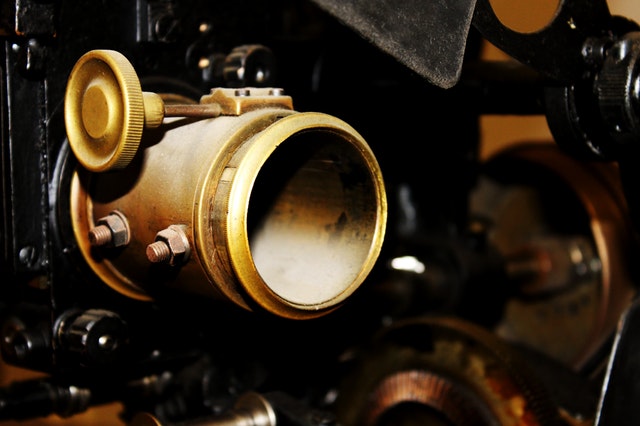 There are close to 100,200 of people occupying the position of audio and video equipment technicians in the U.S. They are involved in setting offices, hotels, arenas, schools, homes, and hospitals. Furthermore, the number is presumed to rise to 15.3% in the next decade. The mean salary is $41,226 per year. If you are an extra level worker, you'd need a postsecondary non-degree certificate. You might need to study for up to a year to acquire it.
25. SHOE MACHINE OPERATOR
Shoe machine operators are workers who handle machines in the production of shoes. The expected job growth is -7.3%, and the average salary is just $27,627. Just like many other small-skill manufacturing positions that involve handling machines, the demand for workers in show factories is falling because of automation. Additionally, companies are cutting personnel to save money. With similar skills, you can work as a woodworking machine operator. This way you'd enjoy a more optimistic and favorable career.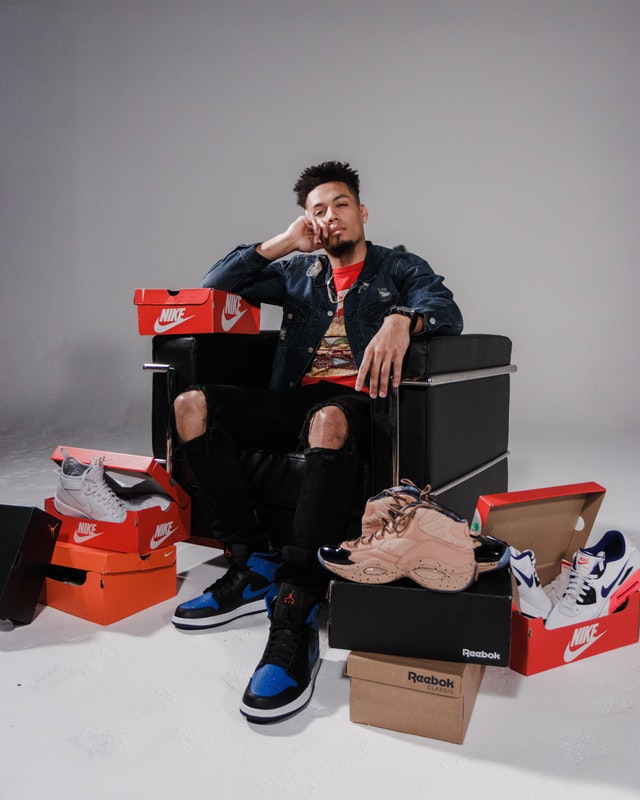 Woodworking machine operators engage in setting up and operating a couple of woodworking machines to build or mend wooden parts for a variety of wood products including furniture and wood fixtures. These workers --excluding those who handle sawing machines-- are presumed to experience an increase in their quantity, rising 4.2% to over 82,800 by 2027. With a median pay per year of $29,210, the pay is higher than that of a shoe machine operator.
24. FABRIC MENDER
The expected job growth is 2.1%, and the average salary is just $25,062. This is another manufacturing job that is suffering because of the advancements in technology. Also, most companies are cutting costs by outsourcing to foreign countries. However, even though recent developments in China's economy have attracted some jobs related to this field back to the U.S., there's still a minimal quantity of them currently. This is because, in the last decade, the number of these workers has been halved.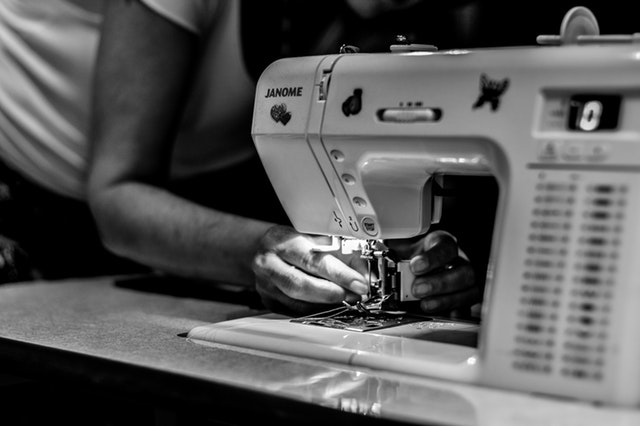 Hence, it might take a while to get them back. You should contemplate engaging your mending skills to metal rather than fabrics. It is fair to conclude that welders, solderers, and brazers, and cutters (either they fix or cut metals using handheld, or self-controlled equipment) have a more promising future than fabric mending personnel. In the past decade, the number of people handling metal has reduced with 1.2% to around 411,000 present U.S. workers. Also, they are expected to grow at a pace of 7.1% by 2027. Their average wage is about $39,541.
23. TEXTILE MACHINE OPERATOR
The projected job growth for this career is one of the lowest on the list at -23.6%, and the average salary is just $28,288. This data is particular for textile bleaching and dyeing machine operators. It is clear that the manufacturing industry has to reduce a lot of low-skill level jobs while employing a lot of people for specific needs. Sadly, knitting, weaving, cutting, and more are better done by machines now.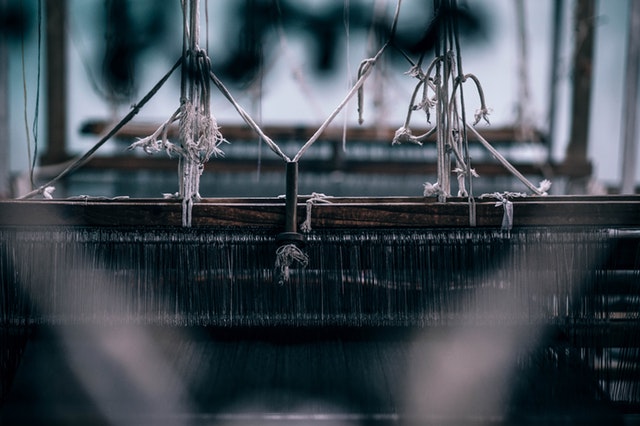 You should consider taking up a job as a  machinist. Several machinists are projected to rise by 4.3% by 2027. These workers employ machine equipment such as lathes, milling machines, and grinders to create a couple of items such as simple bolts, titanium bone screws for orthopedic implants, among others. Indeed, you can bag this job with a high school diploma, but you also require specialized training. You can receive this training through an apprenticeship program, technical or community college, vocational school, or even on the job. Machinists earn an average wage of $42,557 per year.
22. PREFAB HOME BUILDER
The expected job growth for this career is -7.8%, and the average salary is just $29,297. There was a period when prefab was very popular in the country, and most single-family opted for a comfortable prefab. According to the Urban Institute, there were about 16% and 25% between 1977-1995, but they declined with 10% rate in the recent period. .The housing market in the U.S. is steadily declining, and most people look for more affordable options instead of prefab creations. Therefore, it's better not to get into this niche industry and go for something more general.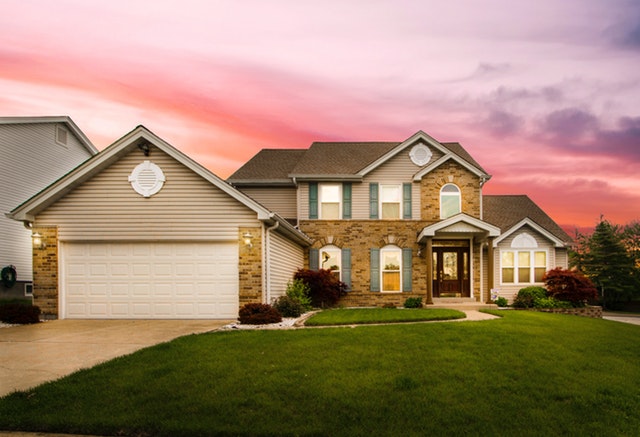 Nonetheless, you can still earn a living in housing working as a construction and building inspector.  Presently, there are about 108,835 of these workers in the U.S. Interestingly. Their number is calculated to increase at a 10.1% rate over the next ten years. Increasing with about 0.5% over the decades, their rate remained fixed even during the housing bust. Their earnings are quite cool too, with the mean income per year at $58,323.
21. WATCH REPAIRER
The expected job growth is just -27%, and the salary is $25,203. Unfortunately, it's time for this job to disappear. Most people just their phones to check the time, but even those that still buy watches go for more advanced options. Only the richest still buy traditional pieces, but it's a marker that declines, even more, every day.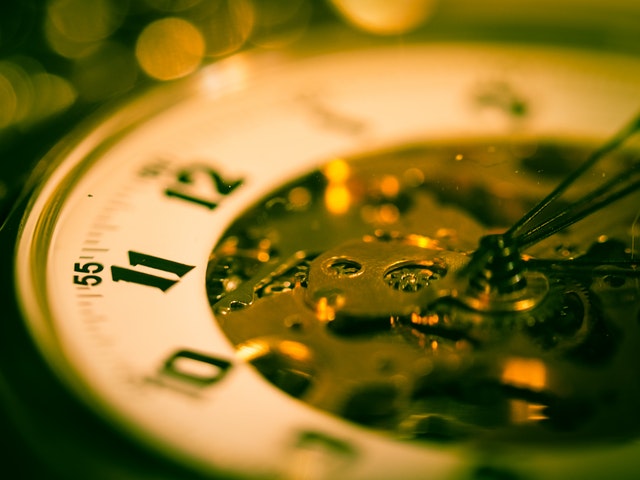 We believe it's time you consider working as an electrician rather than a watch repairer. Electricians endured low losses over the past ten years, reducing by 1.8%. This can be compared with a rise of 5.4% for all positions in the U.S. Their number is still quite strong -717,504 workers! Furthermore, it is expected that their count would increase, adding 10.2% more jobs in the next decade. The average pay per year is $51,646. This pay is high compared to that of traditional watch repairers -$25,203.
20. TRAVEL AGENT
Everyone is their travel agent these days thanks to many sites and apps that make everything easier and cheaper. The expected job growth is -12%, and they only averaged a $36,990 annual salary. However, as revealed by "Skift," travel agents may not slip into non-existence. The international travel intelligence provider said: 
"The value-add that agents can bring to the travel experience will be difficult to obviate completely, either through disintermediation or automation."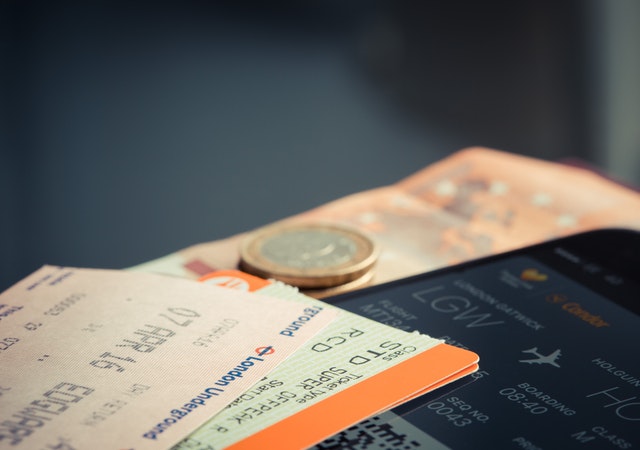 Luckily, there is still a need for travel agents that focus on specific places or certain kinds of travelers like corporate bodies, students, and those who are advanced in age. "The Occupational Outlook Handbook" envisions a rise in the need for people who have expertise in the areas stated above. Well, good news! You can decide to go for any of these alternatives to enjoy a more promising career, and perhaps a higher wage.
19. MORTGAGE BROKERS
They get an average salary of $55,000, and the expected job growth is -15.9%. The career has not recovered after the Great Recession, and due to online brokers such as Rocket Mortgage and Guaranteed Rate, people get their quotes quickly without a hassle these days. A retired professor of management and human resources at Doane University in Nebraska -Timothy G. Friedman made these notable observations. Furthermore, future home buyers are Millenials, who grew up using only technology.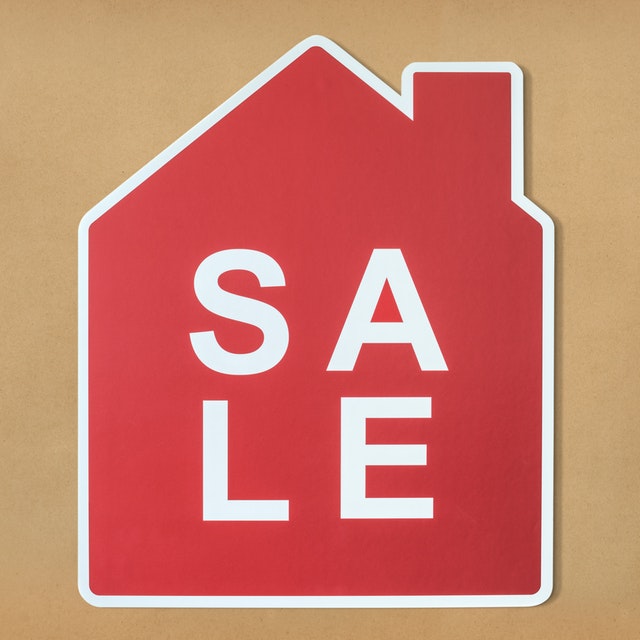 Therefore, this is not a promising job. Weidman said:
"However, many of the numeric and financial skills possessed by folks who might be attracted to that profession could be utilized elsewhere in the financial services industry. So, by earning different professional credentials, those folks won't starve."
This implies that you can still get to properly utilize your skills in the financial services industry in another role. With this, you won't be unnecessarily worried over the future of your work, and you might even get to enjoy bigger pay
18. BOOKKEEPERS
The average salary for bookkeepers, accountants and auditing clerks is $39,240, and projections expected job growth of -1%. These professions are also declining due to technology, as you can download your bank information without paying for third-party to do it. While there is still a lot of use for them, it might still disappear in 20 years. Particularly, Dmytro Arshynon from DMA Financial Management LLC in New York believes the rise of artificial intelligence is the leading cause of the decline in the demand of this profession.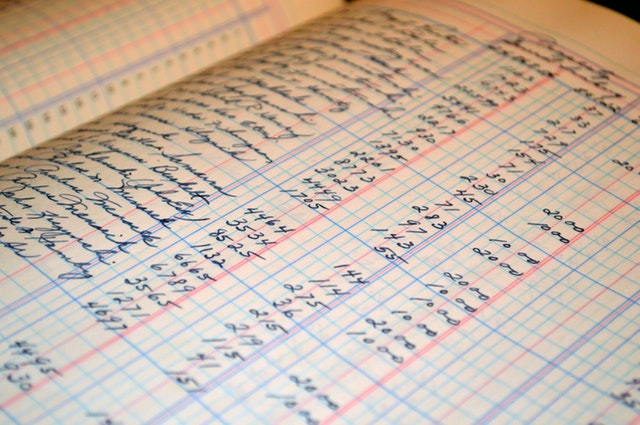 We entirely agree with the fact. Websites like QuickBooks Online and Receipt Bank can quickly download your bank account details. Do you know what's more? A basic Form 1040, and Schedule form can be prepared on the sites too! With daily advancements in technology, Arshynon is convinced that the bookkeeping profession will die out in ten years, and automated technology will take its place. Perhaps it's time you start considering opportunities in accounting.
17. LAWYER
This one might be surprising, as they average a salary of $119,250 and the expected job growth is 8% by 2026. However, a lot of the work that lawyers performed in the past is now done by technology. Therefore, people studying to become lawyers have to focus on non-routine human emotion areas like witness profiling. The author of "The Robots are Coming: A Human's Survival Guide to Profiting in the Age of Automation," --John Pugliano, disclosed that majority of the work carried out by case researchers can now be done at a quicker rate with progressively sophisticated algorithms.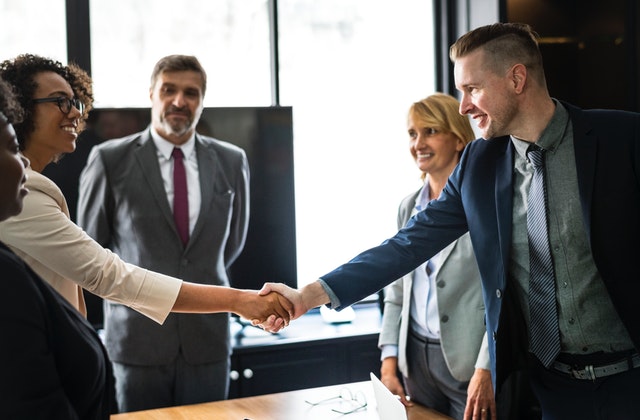 He recommends that future legal practitioners should keenly focus and specialize in legal activities that involve human emotions such as witness profiling, or jury selection. Pugliano notes that a lot of the work once done by case researchers can now be done with increasingly sophisticated algorithms. His recommendation for aspiring legal eagles is to focus on specializing in non-routine human emotion intense areas, like jury selection or witness profiling.
16. MIDDLE MANAGERS
Middle management is the mid-way or transitional administration of a hierarchical organization that is minor to the executive management and in charge of at least two smaller levels of junior staff. They have to incorporate company strategy most constructively by building a productive working environment, administrating the work process, making sure it is following the organization's requirements, managing people and making available necessary information about them to executive managers.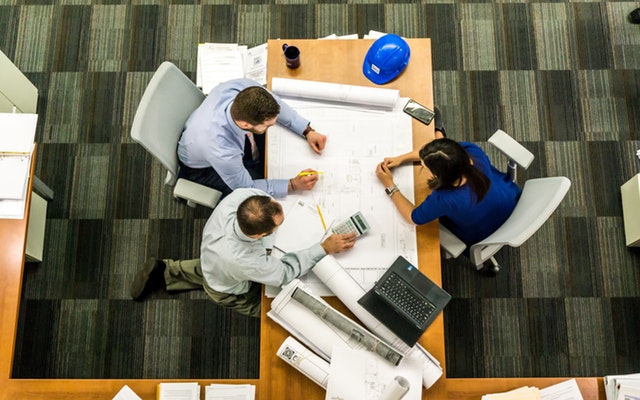 The expected job growth has not been measured, but the average salary of these professionals is $62,913. They mostly handle a lot of paperwork that can be done by software like Oracle and Salesforce. Therefore, it's best to focus on client relationships or things related to the product and profit development. The Bureau of Labour Statistics does not monitor middle managers as an employment category; because of this, there is no calculated rise in demand for the job in the future.
15. CASINO CASHIER
Casino cashiers are burdened with the responsibility of carrying out a load of various transactions in a casino and dealing with the necessary paperwork. Some work in a cage exchange tokens, chips, and tickets for cash. While others operate in a booth and cash checks, processing wire transfers, and credit card advances. This people average an annual salary of $22,300, and the job is expected to grow 2% by 2026. This percentage is quite low compared to other professions.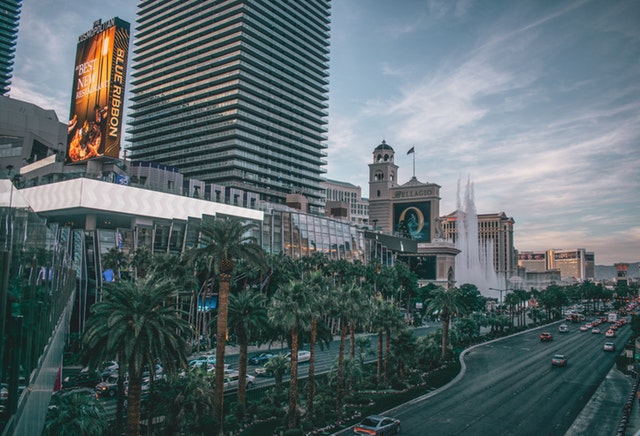 There are a lot of jobs in the gambling community now that more states are legalizing the trade, but cashiers will end up disappearing. Most casinos are using machines to cut costs. The increase in the growth rate of the industry is presumed to raise the demand for dealers. However, there is a disadvantage to this. Even though the count of dealers is calculated to grow by 8.7% over the next decade, they earn considerably less wage than cashiers --$19,553 per annum against $22,970.
14. I.T SUPPORT
An I.T. support fills the role of a technical support/helpdesk employee. The duties involve monitoring and maintaining computer networks and systems in an organization. The average salary is $81,100, and the expected job growth is 6%. While anything related to computers is essential, I.T. workers are not as in demand as before. Small companies are outsourcing the work because it's just cheaper. Therefore, people who know about computers should focus on programming, freelancing, and system administration.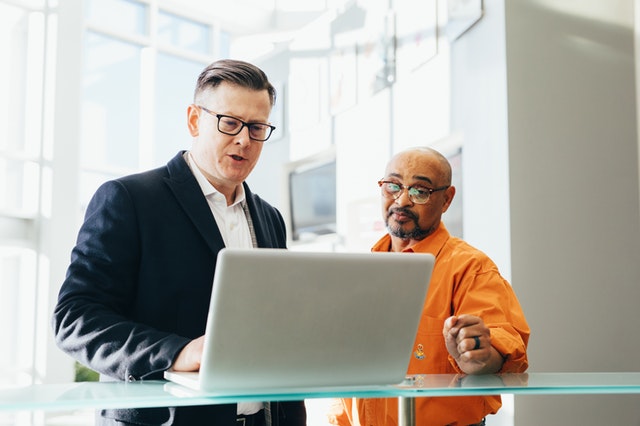 Chief executive of "CrediReady" -Nicholas C. Florentino highlights the alternatives in his statement:
"The good news is, it is creating the opportunity for programmers, freelancers, and system administrators willing to pivot to manage their client servers remotely and profitably, and at a better scale."
According to the Bureau of Labour Statistics: "Employment of network and computer systems administrators is projected to grow 6% from 2016 to 2026, about as fast as the average for all occupations."
13. FINANCIAL PLANNER
A financial planner is a professional investment expert who assists individuals and corporations in attaining their long-term financial goals. Apart from analyzing the client's financial objectives, risk tolerance, identifying the ideal type of investments for them, they can also handle tax planning, asset allocation, risk management, retirement plan or even estate planning. While the expected job growth has not been measured, these careers usually had a salary of $90,640. However, the number of financial planners are decreasing steadily because people are turning towards software, apps, and cheap algorithms to handle their business.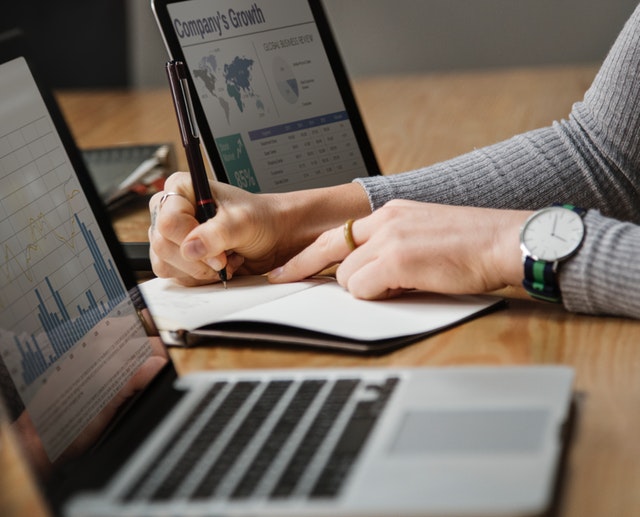 Investopedia shares their take on the issue: "Robo-advisors will also likely be employed by every firm in one capacity or another. In 10 years, they will likely be able to follow very sophisticated strategies that employ a measure of judgment regarding buy and sell decisions." However, Pugliano perceives a promising future for the job: "opportunity remains for those that can implement market-timing strategies along with asset protection and risk mitigation."
12. POSTAL WORKERS
The average salary is $57,260, and the expected job growth is -28% by 2026. The Bureau of Labour Statistics provided this data. People are paying their bills online these days, and most of us keep up with our friends through social media. Furthermore, we try not to receive so much mail to stop the use of paper, and this has led to an incredible drop in the postal servers. Notably, Mail sorters will be facing the harshest reality, as it is speculated they will experience a 50% drop in available jobs. That is a huge one!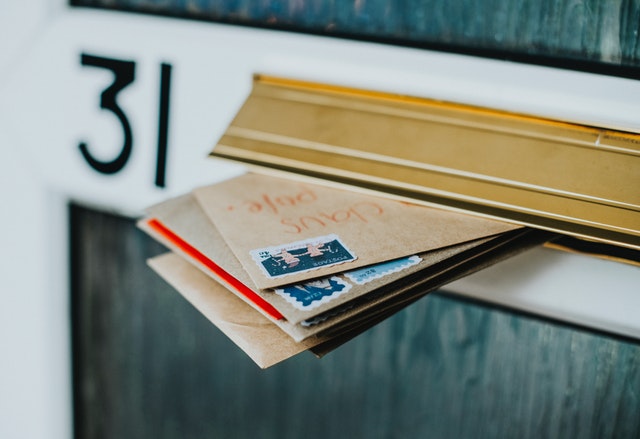 You are probably wondering about how online retailers use the mail frequently. Well, you are right; online retailers indeed employ postal service to convey packages to customers; however, the demand is not enough to significantly make up for the decline. Also, companies like Amazon are always working on perfecting their delivery systems to cut costs. As reported by the "Occupational Outlook Handbook":
"Automated sorting systems, cluster mailboxes, and tight budgets will adversely affect employment."
The postal service delivered 149 billion packages last year compared to 212 billion about ten years earlier.
11. DATA ENTRY WORKERS
Data entry workers are involved in inputting data, or information into electronic formats by via word processing or data processing software which had been hosted on a computer. The average pay for these people is $39,240, and the expected job growth is just -5%. The reason for the decline in this job opportunity is technology. Voicemail and the internet allow people to do the things that they usually tasked others to do.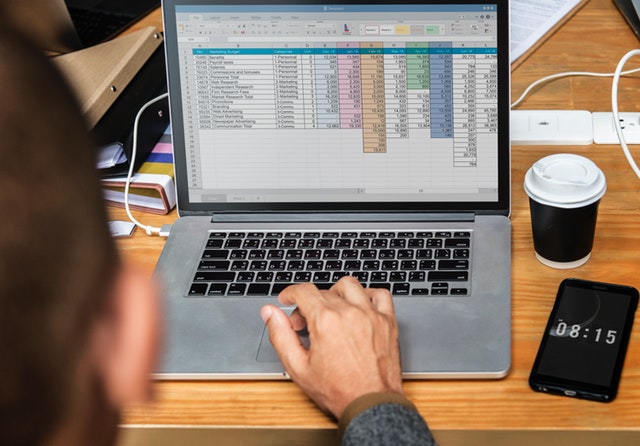 By 2020, around 15,900 workers would have lost their jobs. The truth is, the demand in the job had been experiencing a significant decline for a couple of years, and it got worse during the period of recession. The economic recovery hasn't affected this profession. Bureau of Labour Statistics estimates 13,200 typists to be dismissed between 2010 and 2020. Also, 15,900 data entry clerks to lose their job within the same period.
10. FARMERS AND RANCHERS
The expected job growth is -8%, and the average salary is $69,620. While the reason is not that people are eating less, but rather, landowners are replacing employees with machines that can triple production at fewer costs. Apart from technological implements, loss of agricultural land is leading to less agrarian activities. According to "Study.com" in the United States, about 140 million hectares of agricultural land has been rendered less useful in the last three decades as a consequence of soil degradation and conversion for urban purposes.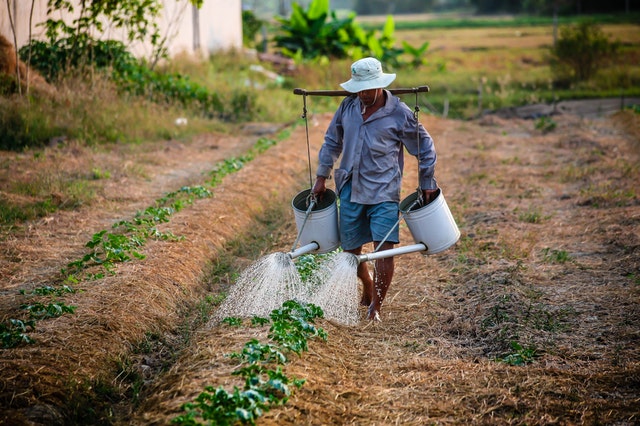 However, farming is still a significant profession, especially with a projected population increase of 2.3 billion people by 2050, as reported by the United Nations. It is a profession that will less likely go into extinction as we all need food to survive. Due to this, we'd always have a demand for professionals who are skilled in general farming and ranching.
9. FAST FOOD COOK
The average salary is $23,970, and the expected job growth is -3.6%. Naturally, technology will be replacing even more jobs and cooking in one of them. This is one of the few jobs on the list that doesn't even need a high school diploma. But, everything that becomes automated eventually cuts down on employees. Bureau of Labour Statistics reveals that there will be only about 511,400 fast food cooks operating in the U.S. in 2020.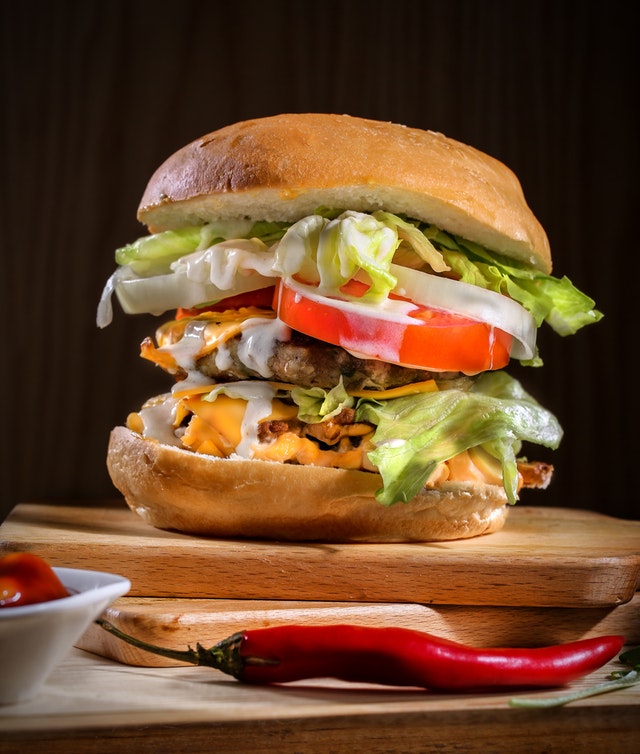 This is a 3.6% drop from 2010. Apart from the fact that we are heading to a future where robots take our food order and prepare our meals at restaurants, the food chains have found alternatives to on-site cooking. They comfortably prefer having to make food off-site and let employees warm it in the restaurants. Thanks to food technology, hardly would you notice the difference between a microwaved food and a non-microwaved one.
8. NEWSPAPER REPORTER
Their average salary is $40,910, and the expected job growth is -10%. According to the Bureau of Labour Statistics, close to 10 reporters would lose their positions in the next decade. Circulation of newspapers has decreased exponentially in the last 20 years, thanks to the internet. Therefore, it is only natural that more people are losing their jobs. Also, newsroom employment has been affected. The decline is quite prominent across the U.S, and it is believed that job dismissals inspire it at newspapers.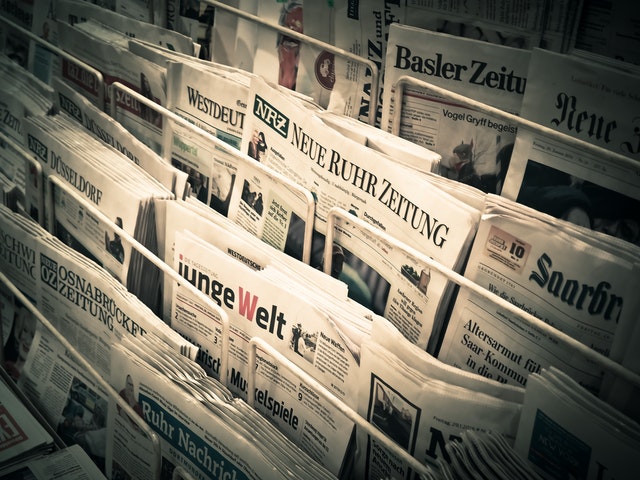 Numberable, digital news outlets have endured recent growth in employment, and little newsroom jobs were made available. Between 2008 and 2018, newsroom jobs in the U.S came down by 25%. In 2008, about 114,000 newsroom workers including editors, reporters, photographers, and videographers, however in 2012, the number has declined to 86,000, by losing 28,600 jobs. You should be on the lookout for suitable alternatives for you.
7. JEWELER
A jeweler is in charge of creating jewelry from various materials such as platinum, silver, gold, diamonds, and other valuable stones. They also maintain the jewelry by cleaning pieces of jewelry and polishing metal objects. They do this by using chemical baths, polishing wheels, and jewelers' equipment. The average salary of these professionals is $37,960, and the expected job growth is -11% by 2024. More jewels and pieces are being produced outside the U.S. for cheaper options.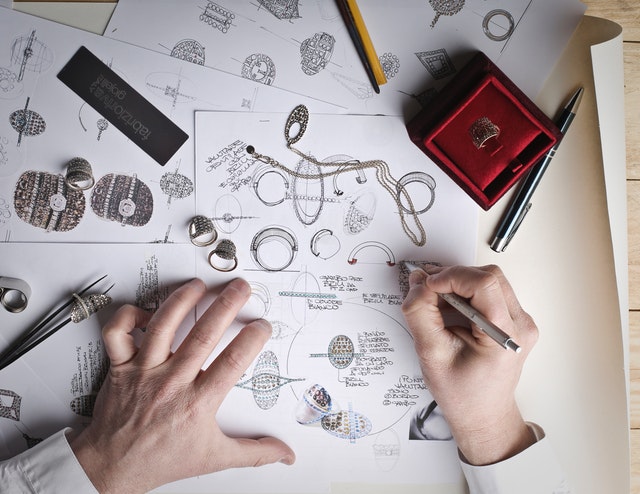 Additionally, people are spending less and less money on trinkets. According to a 2014 report from McKinsey & Company states about the jewelry industry: "Consequential changes are underway, both in consumer behavior as well as in the industry itself. Jewelry players can't simply do business as usual and expect to thrive; they must be alert and responsive to important trends and developments or else risk being left behind by more agile competitors."
6. FURNITURE FINISHER
Furniture finisher generally shapen, finish, and refinish worn out or destroyed furniture or new high-grade furniture to specified color or finish. A furniture finisher generally fixes and restores disfigured, vandalized, worn, or used furniture to a beautiful and specified finish. Equipment used for finishing includes grinders, sanders, chisels, steel wool, pumice, and sandpaper, while the materials include varnish, shellac, lacquer, stain, and paint.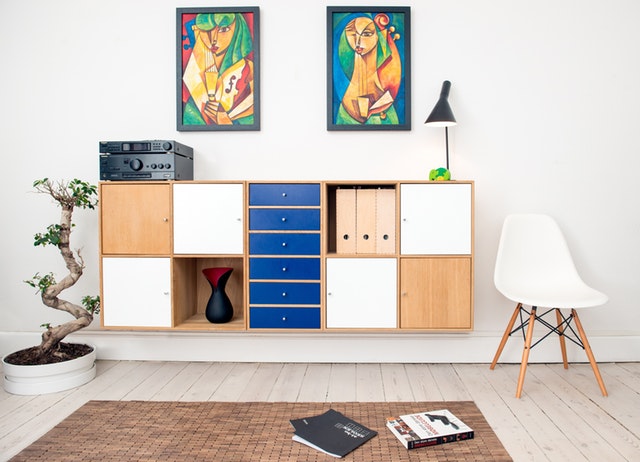 The average salary of this job is $31,300, and the expected job growth is hard to measure, but the trade is disappearing because it's often cheaper to buy something new instead of getting it repaired. However, even furniture makers have problems because of cheaper productions overseas. If you still have strong interests in working with wood and furniture, you might want to look into pursuing a career in specialized woodworking technology and millwork. However, you might need to earn a Bachelor's degree for a start.
5. DOOR-TO-DOOR SALESPEOPLE
The average annual salary is $23,810, and the expected job growth is not measured. However, as revealed by the Bureau of Labour Statistics, about one in five of these jobs will disappear by 2026. This industry has declined because of online marketing mainly targeted, online advertising. This is way more effective than having a random person come up to your door to tell you about a product you do not need, but some people still prefer those that come to their doors.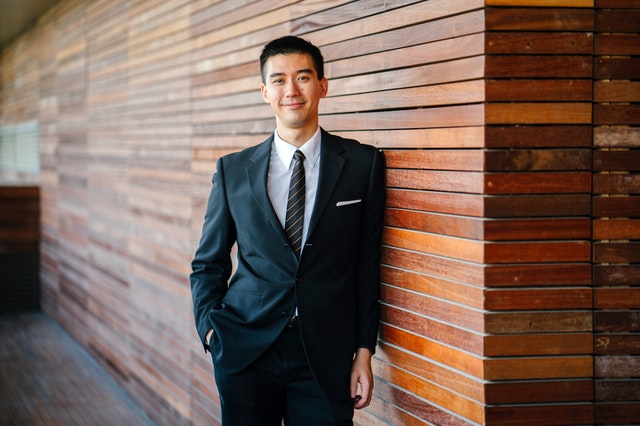 However, there are plenty of things that people can focus on in this field, such as insurance sales agents, which earn a lot more than door-to-door pros. You might want to try getting involved in the world of insurance sales agents, as the number of workers in the profession is expected to increase by 10.6 percent to 651,215 by 2026.
4. PRINT BINDING AND FINISHING
Print binding and finishing workers primarily handle binding books by hand or machine. If performing their duty with a device, they may need to put the mechanisms in place and monitor them. Print binding and finishing workers also examine books to see if they meet quality standards. These workers can undergo on-the-job training. As revealed by "O*Net Online," more than 85% of print binders and finishers possess at least a diploma from high school. When some of the workers were surveyed, they shared that they spend the majority of their time on their feet and that being able to work together as a team is very important. These workers can be found in a newspaper, periodical, directory, and book publishers.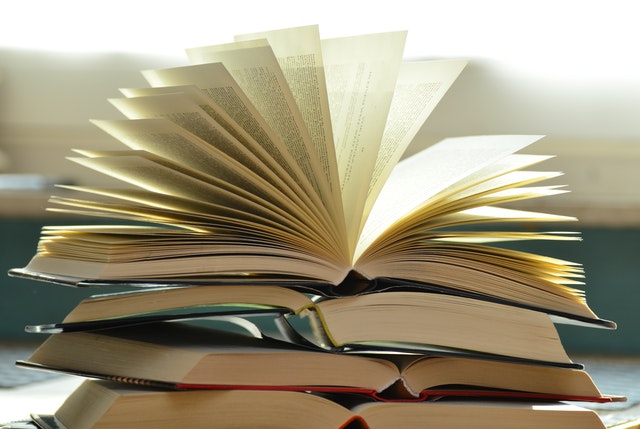 Also, according to the Bureau of Labor Statistics, they enjoy more benefits and pay from the States government and the Federal government. While this job might sound interesting, its demand might decrease slower than others in the future, but just like other manufacturing opportunities, machines are taking over. The average salary is $32,040, and the expected job growth is -10.6% by 2026. Additionally, people are buying less printed books than ever, thanks to tablets and smartphones.
3. DETECTIVE
The average salary is $62,960, and the expected job growth is 7%. Development and use of surveillance cameras, spyware, and DNA databanks are making this Sherlock Holmes-profession disappear. Let's be practical, and the above technological tools produce more accurate data report than humans. It is getting easier to solve a crime than in the past. Pugliano wrote in his book that he believes there will be a decline in demand for the job of a detective.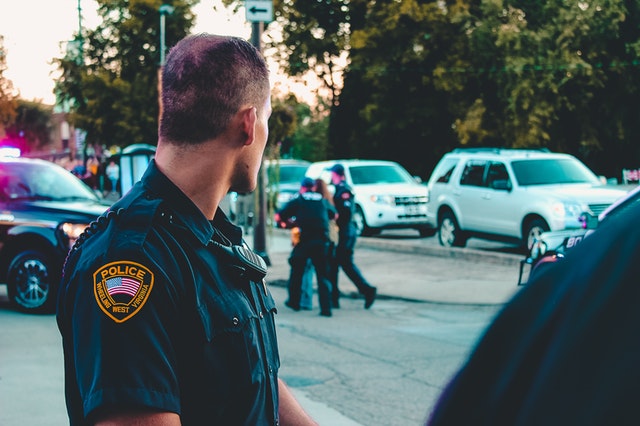 However, private eyes and investigators will continue to grow; so, people need to focus on another side of the trade to continue their living. Also, the profession itself can undergo a total transformation to remain relevant. Pugliano also projects that the future of work in the police field will be closely associated with slashing recidivism and criminal rehabilitation rather than unraveling crimes. Exploring a new position in this field would not require you to undergo long training since you are oy switching departments.
2. ARCHITECT
They have an average salary of $78,470, and an expected job growth of 4%. This profession is not precisely declining but changing dramatically. Most of the things a regular architect does can also be completed by anyone with software and a bit of research. Hiring them is cheaper, and most people do not know the value of hiring a real one. A licensed architect who has lectured at Texas A&M University -Jim Molinelli believes the demand of the profession will further reduce in the future.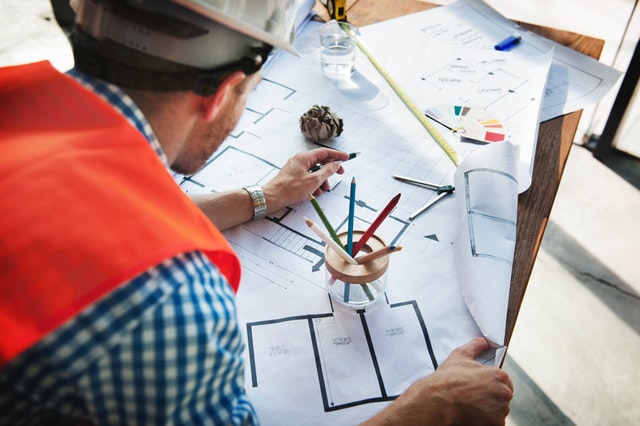 Just like we stated above, Molinelli affirms that many of the services architects offers can be provided by people who are not licensed. He said:
"In the corporate world, engineers can do the same tasks, and in a residential application, anyone can draw plans for new homes or remodeling permits as long as they comply with the current codes," he said. "With the ability to do it yourself, or hire other non-licensed alternatives for work on housing, the public seldom sees value in spending to hire an architect."
1. PRIMARY CARE PHYSICIANS
This is another profession that will change in the future. They have an average salary of $208,000, but the expected growth has not been measured. People are turning towards doctors who make house calls instead of going to the hospitals themselves. This is a cheaper option due to how high healthcare has become in the U.S. Pugliano shares his perspective: 
"The alternative will be for doctors to spend less time diagnosing illness and more time on addressing human factors that produce better wellness outcomes: counseling for obesity and addiction, performance coaching, or addressing urgent conditions like emergency room doctors or first responders."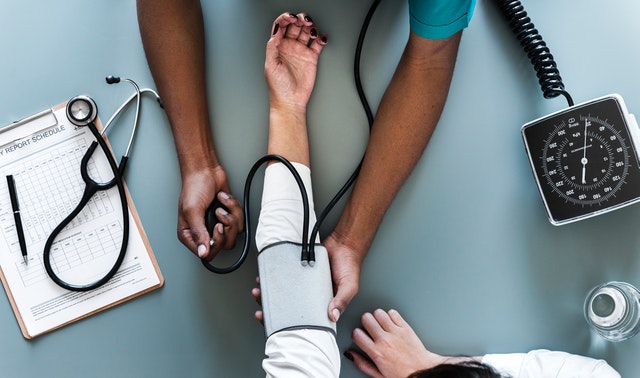 Be at peace, Artificial Intelligence will change a lot of things and replace lots of professions now and in the future, but it isn't going to take over your doctor's job anytime soon. However, it will affect the medical world and change how doctors carry out their daily activities.
This list has really given us a lot to think about regarding the future. Let us know what you think about these projections. If you liked this article, share it with your friends who need some advice on choosing a career. See you next time!
Source: Work And Money, Kiplinger