Meghan Markle's Meeting Expectations Of The Royal Family Is Under Question
When it was known that actress Meghan Markle was Harry's fiancée back in 2017, the world couldn't be any happier. And it was because the American girl seemed to be the red-headed Prince's soulmate who had all the qualities and skills to become the new Duchess of Sussex. The British Royal Family would surely welcome her with open arms. 
However, it has been less than a year since the lovebirds tied the knot, and rumor has it that Meghan is failing to meet the royalty's expectations. How is it possible? Is there something going on in the royal household? To satisfy your curiosity, let's delve into this matter with the intriguing article we have for you today.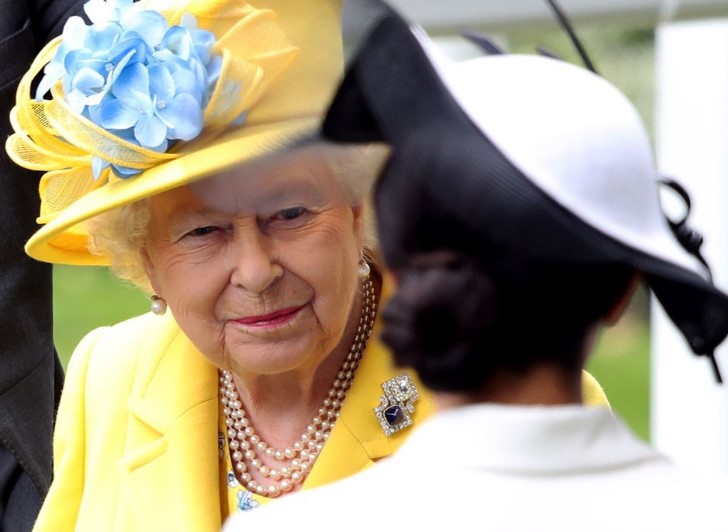 THE REBELLIOUS DUCHESS
As you might know, the British Royal Family lives by strict rules, deep-rooted protocols, and long-lasting traditions. From the way its members dress, talk, and behave, to even more detailed actions like curtsying, greeting, and posing, there is a practice controlling every aspect indeed!
And even though it could be hard for newcomers, such as Kate Middleton, Princess Diana, and Meghan Markle, to learn all the customs, they are still expected to abide by every single of them according to the desires of the sovereign of England. In fact, rumor has it that the three ladies had to take lessons so that they could learn everything they needed to know for their roles.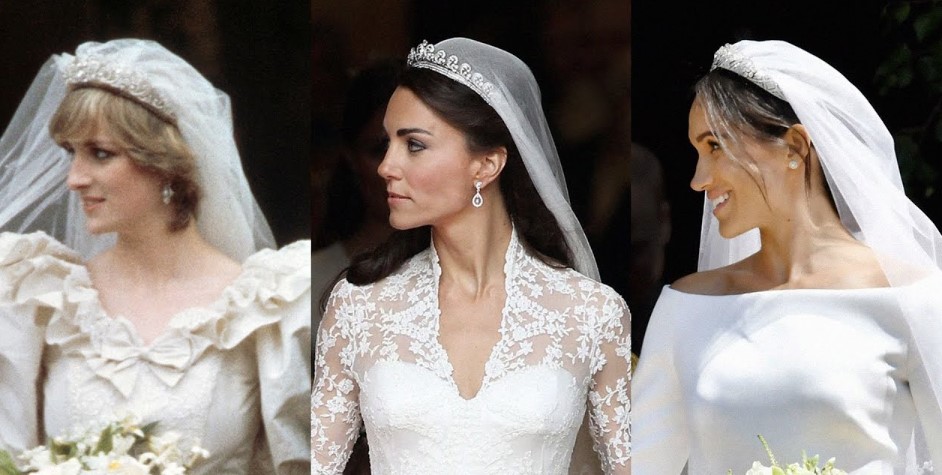 But it seems that the classes were not enough for the former American actress because it is said that Meg is modernizing protocols and traditions by doing thing her way. And it is safe to assume that Queen Elizabeth II is not pleased with those adjustments. 
As everyone knows, the monarch is very traditional and doesn't like changes much. But to give you a better idea, let's check some of the things that the Duchess of Sussex has done throughout her time as a royal that could be very valid reasons to disappoint her new blue-blood family.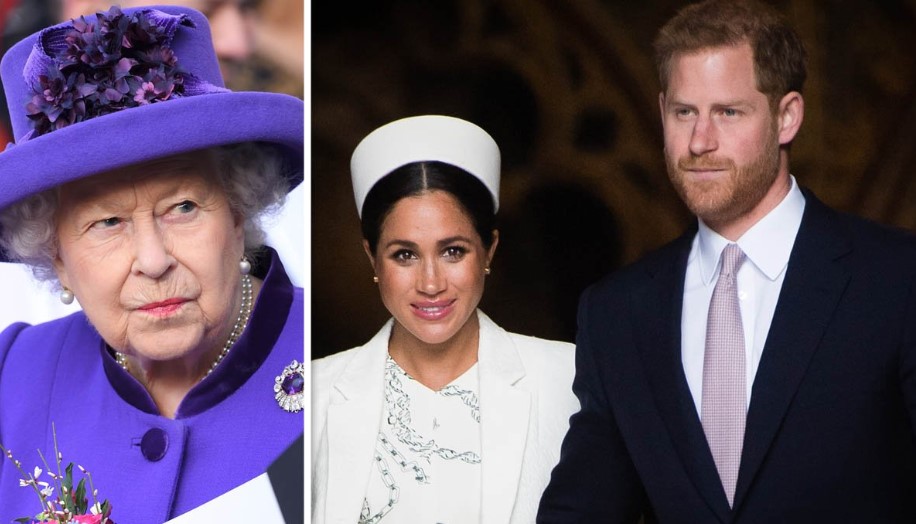 SINCE THE MOMENT SHE WAS WALKING DOWN THE AISLE
Let's go back to the moment in which Meghan officially became part of royalty: her wedding day. Although she did follow numerous traditions that were necessary for a royal's big day, there were still some questionable things. Take, for example, the fact that Prince Charles was the one who walked her to the altar.
According to Reader's Digest, Thomas Markle was unable to attend the royal wedding, so Meghan's father-in-law was the one who partially escorted her down the aisle. Then, Markle walked the other half by herself. No other bride before her had done so, which is something not that positive in the monarchy.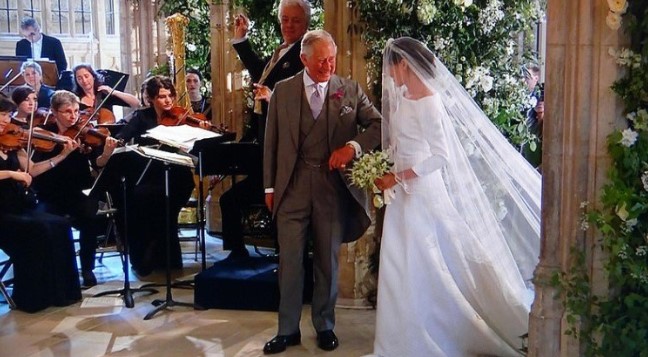 Besides, we cannot forget that Meghan did not have a maid of honor either. Plus, her cake was a lemon one and not the traditional fruitcake. And to top it all off, she gave a speech at her wedding reception. This might look odd to commoners since this is quite usual, but according to English royal traditions, a bride cannot talk at the event.
Per Harper's Bazaar, the host and the best man are supposed to be the only ones giving speeches at the reception. Traditionally, the groom could also say a few words, but the bride is always off the hook. Despite that, the guests enjoyed Meg's emotional speech.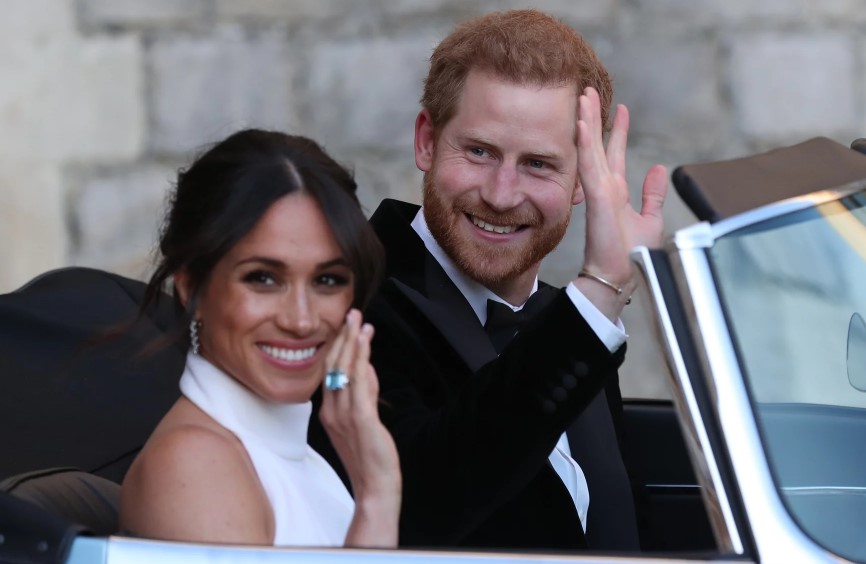 HER DARING OUTLOOKS
There are a lot of prohibitions in the royal fashion etiquette, and one of those is related to bare shoulders. However, for Markle's first Trooping the Color celebration last year, the new royal showed up in a shoulder-baring dress by Carolina Herrera.
If shoulders cannot be bare, legs certainly shouldn't either. The royal clothing protocol also dictates that female members must wear stockings with dresses and skirts, commonly in nude shades. But by Insider's report, Markle appeared bare-legged for her first official photocall following her engagement.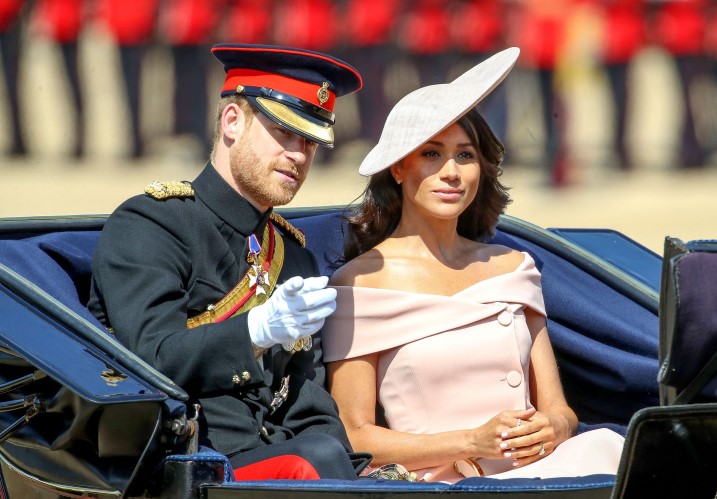 And continuing with fashion prohibitions, we can also include wedges on the list. As Style Caster explained, "Queen Elizabeth II banned wedges a long time ago simply because she doesn't like them." Therefore, Meghan ruffled a few royal feathers when she decided to put on wedge heels during her first royal tour in Australia.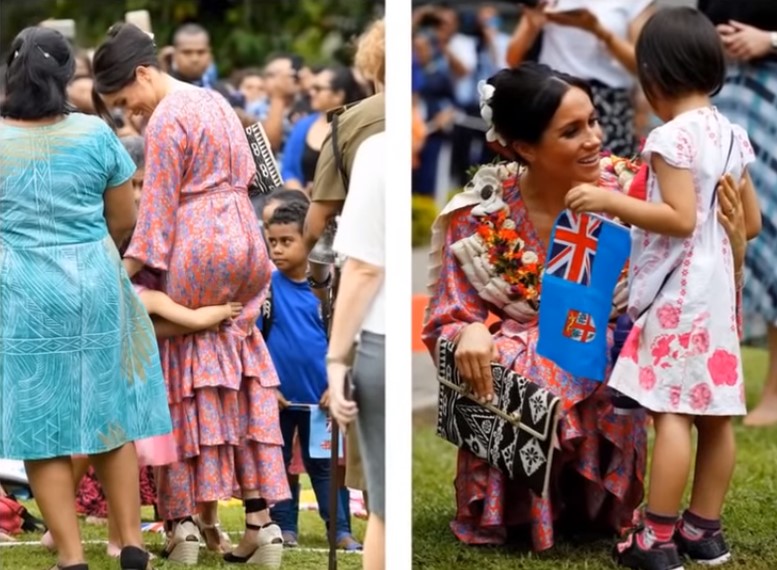 And we are not done yet. We can add one more thing that is undoubtedly a big no for royalty when it comes to fashion: dark nail polish. As Marie Claire explained, the protocol is restricted to only light shades, but we have seen Meg donning dark colors on some occasions. 
One of those was when she attended Cirque de Soleil in support of Harry's Sentebale charity. The cameras caught her with a dark shade on her toes. Moreover, she pushed the limits, even more, when she donned a burgundy tone on her hands for the Fashion Awards last year.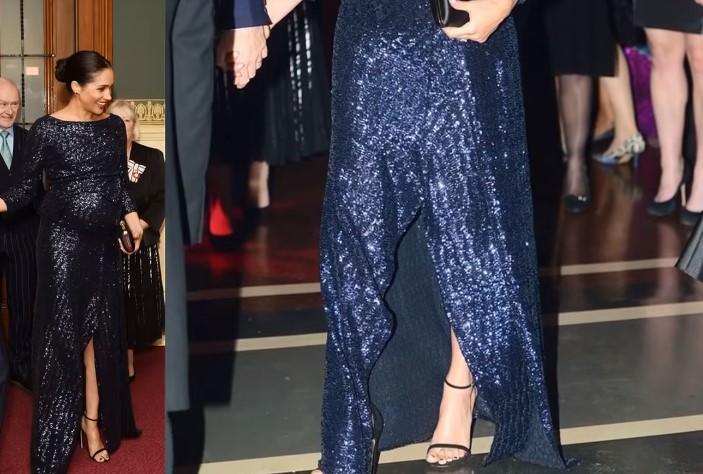 ANYTHING ELSE? OH, YEAH!
The list could continue with references of all the times our beloved Duchess of Sussex has ruffled a few feathers with her decision of breaking protocol; however, we have another aspect of her life that could also be a valid reason to disappoint blue-blood members: her biological family drama. 
Once the former actress announced her engagement to Prince Harry, her family, including her dad and half-siblings, released a series of backlashes. First of all, we have the royal's father, Thomas Markle. As News Australia reported, just days before Meg's big day last May, Thomas conspired with some paparazzi in order to stage some photos for lucrative opportunities.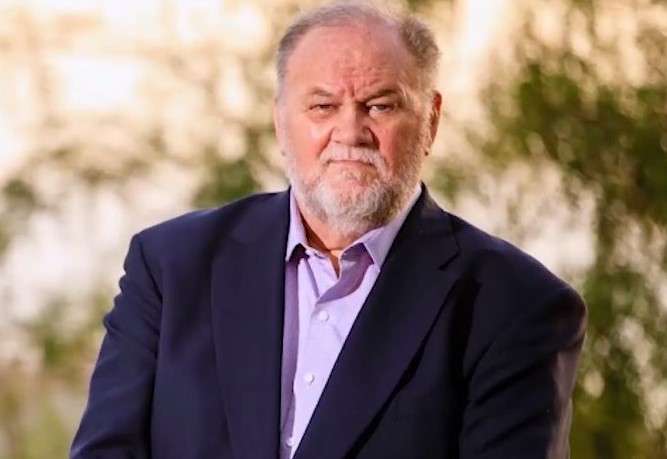 Since then, their relationship went down the road. As for her sister, Samantha Markle, she wrote a controversial book called 'The Diary of Princess Pushy's Sister,' and Meghan's half-brother, Thomas Jr. publicly urged Prince Harry not to marry his conceited sister, telling him she was not the right woman for him. 
This glimpse into Meghan's personal life let us think that this messy family drama is not exactly what the Queen would like for her royal household, and that is without mentioning the craziness that a recently-emerged letter caused. Can you imagine Elizabeth II's reaction to this? Not positive at all!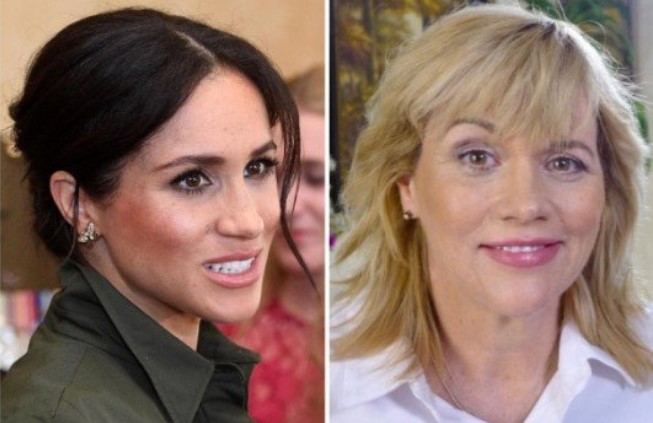 DEFYING THE MONARCHY?
According to CheatSheet, the mother-to-be is merely staying true to who she really is and what she believes in. The Washington Post described her as a strong and confident woman, and that is what fans love about her. But when it comes to the royal family, the perception might be different.
Meghan reminds everyone of Duchess Fergie or the very Princess Diana, who were known to be bold and defiant during her years as royals. By CheatSheet's report, Sarah Ferguson, aka Fergie, rebelled against the strict orders of the crown.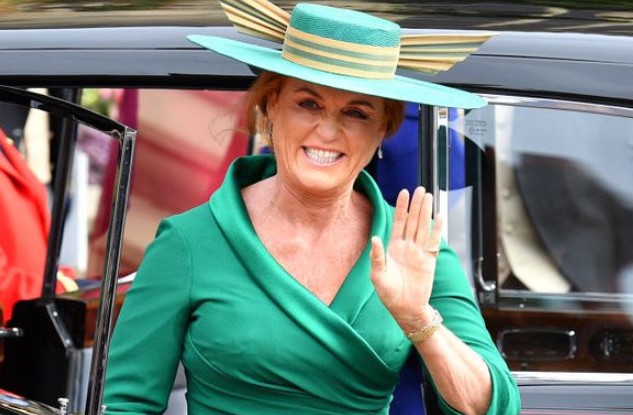 Prince Harry's mother did things her way by being candid with the press, donning audacious outfits, changing the way she brought her kids up, and so much more. But sadly, we already know how things ended up for both of them. Is Meghan already on the same track? Some might say yes, and others may say no.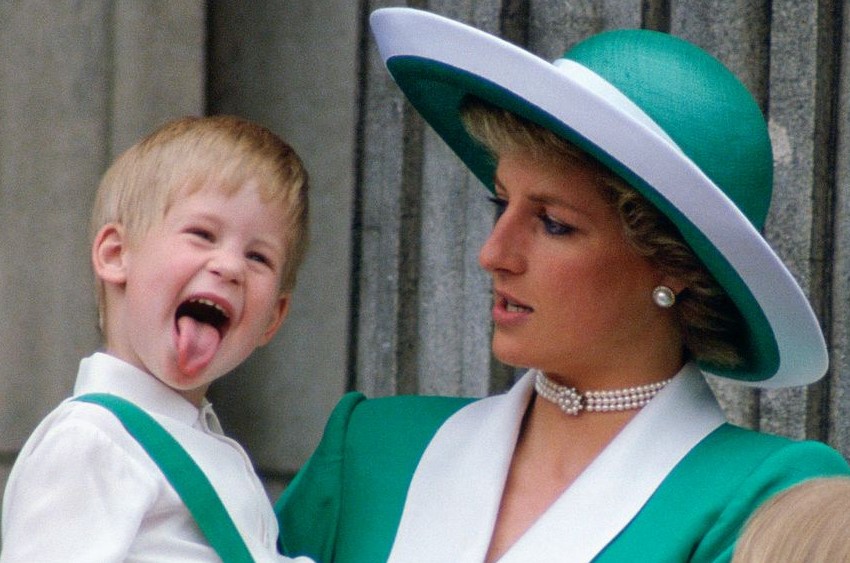 AMERICANS DO NOT THINK SO
Should Meghan be failing at meeting the monarchy's expectations, it seems that she is also doing so with another group of people: her fellow Americans, but for entirely opposite reasons. According to Express, USA citizens were confident that the Californian girl would revolutionalize the royal family, but she hasn't achieved that:
"People in the States saw Meghan as sort of a revolutionary. She was going to come in and be that breath of fresh air. They were expecting her, perhaps, to really turn the monarchy on its ear and catapult it into the 22nd century ahead of time. But Meghan hasn't."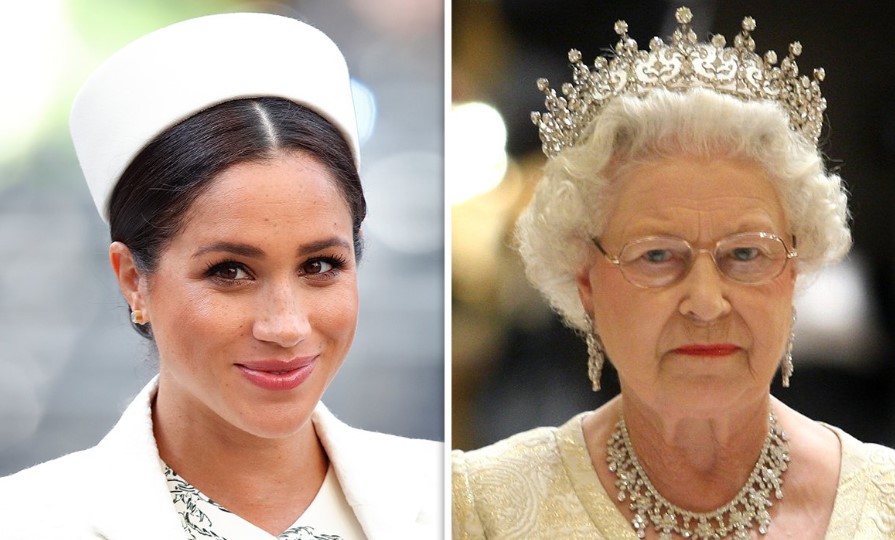 It seems that views are quite contradictory, so what are your thoughts on this? Is Meghan truly disappointing royalty or her fellow countrypeople? Let us know your opinion in the comment section, and stay tuned for more fantastic articles about our favorite blue-blood family. Until next time!
Source: CheatSheet, Express, Harper's Bazaar, Style Caster, Insider, Marie Claire, Reader's Digest, News Australia, Washington Post, CheatSheet
Related: