Most Insane Photos from North America That Prove How Merciless Winter Could Be
According to the National Weather Service, the Polar Vortex 'is a large area of low pressure and cold air surrounding both of the Earth's poles.' In other words, that is the reason why currently the United States is facing extremely cold temperatures. The following list is full of pictures that capture how serious this has got. Let's see!
1. In case you didn't know, the whole country is almost freezing. However, some states more than others.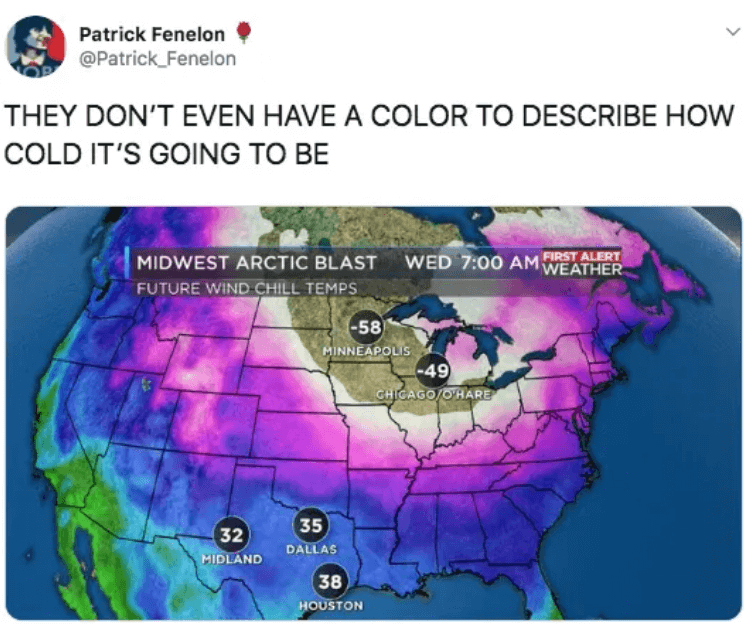 2. And when we say they are going through low temperatures, we really mean it. Just look at these comparisons.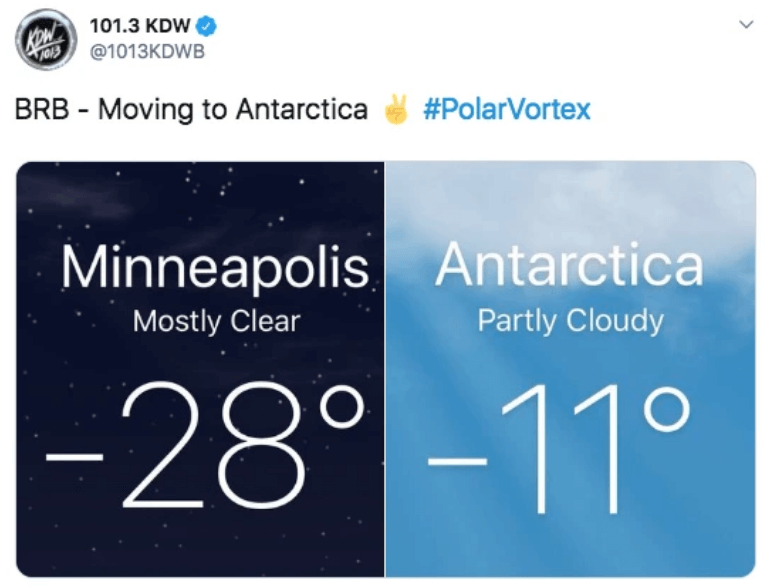 3. Imagine wanting to pee, opening the toilet and finding this. Well, it still would be fun to pee there so you can defrost the ice.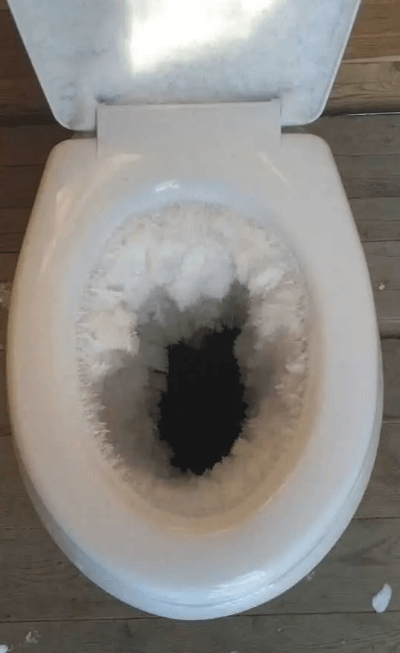 4. If you want to know how cold is Chicago at the moment, this picture will give you all the information you need.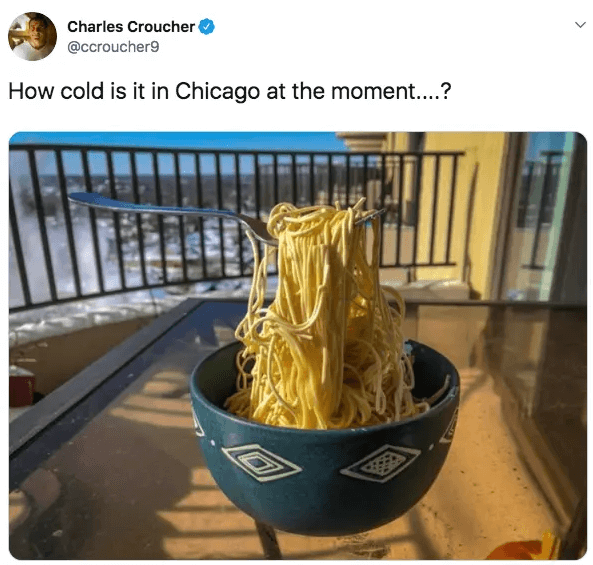 5. Also, people are having troubles to take a shower because even their soaps are freezing.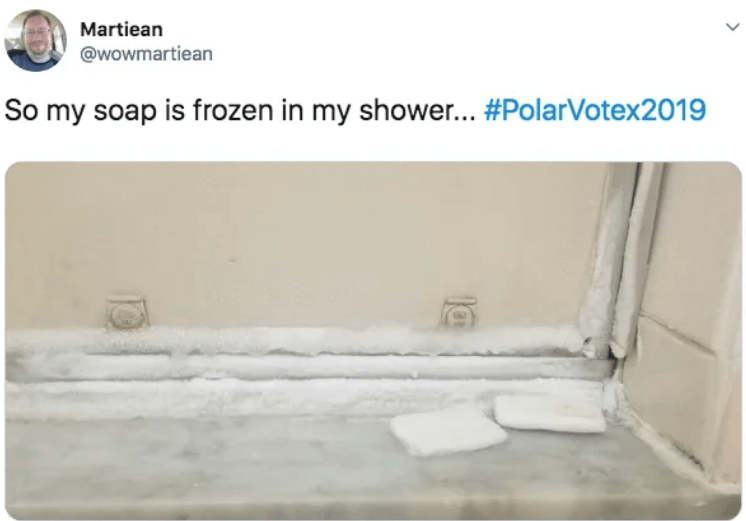 6. But here is the biggest contradiction of all: even antifreeze is freezing. Americans, brace yourselves: winter is here.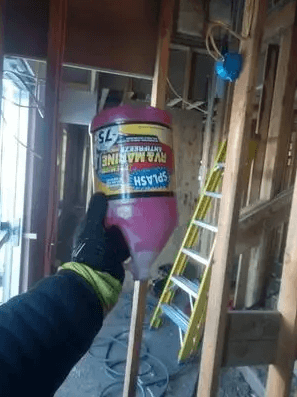 7. You know that cold is a serious issue when this type of things start happening in your home.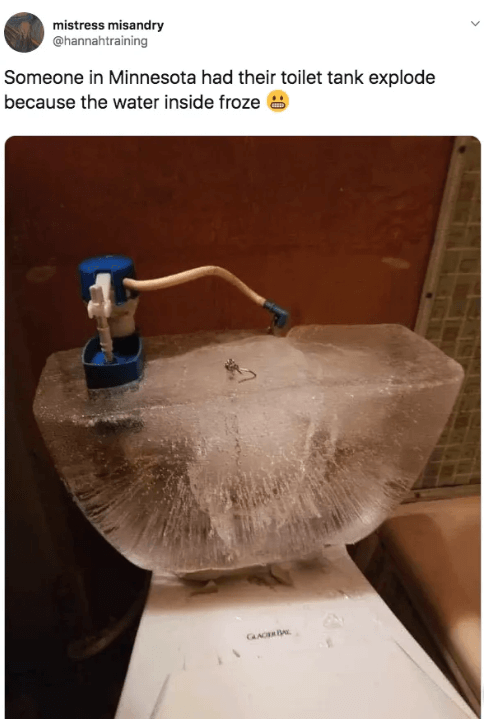 8. At least some people are having fun in the middle of this situation, and they even are getting new looks.
"Is Iowa really THAT cold?" pic.twitter.com/htxSZzy2QB

— Taylor Scallon (@taylor_scallon) January 31, 2019
9. However, these new looks aren't so fun for everyone, and they would rather be living another season.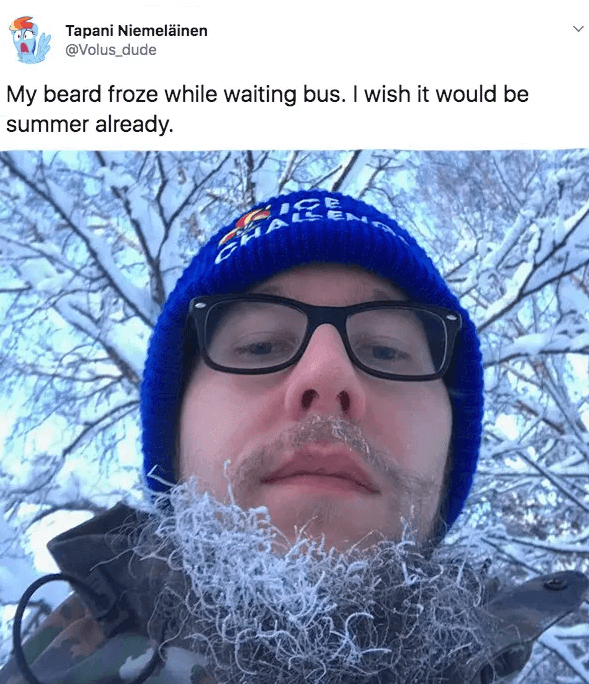 10. Even cars' tires are freezing, and there is nothing they can do besides dealing with this type of things day after day until winter ends.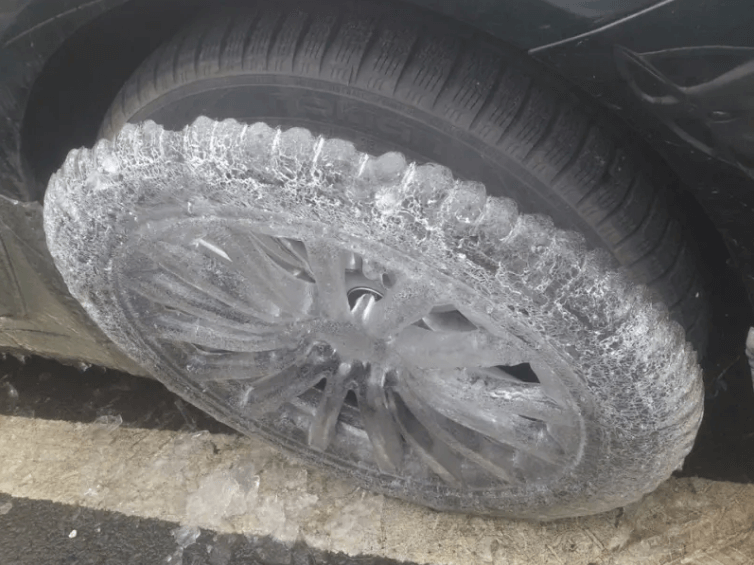 11. And despite the low temperatures, people are still attending their jobs just like this firefighter.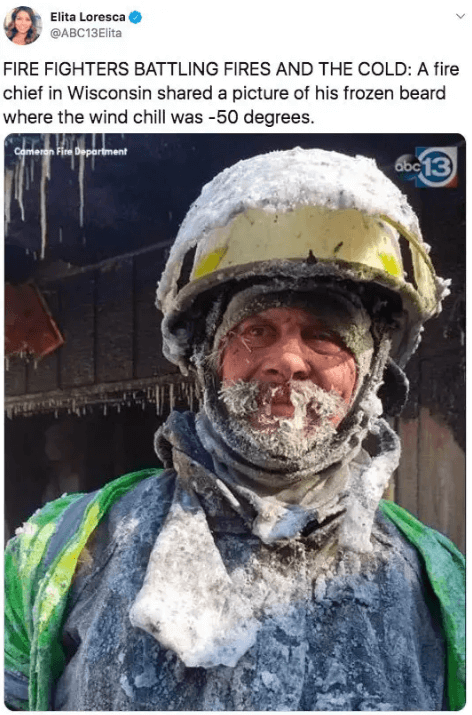 12. In case you think you can save yourself from winter if you stay at home, nature will prove how wrong you are.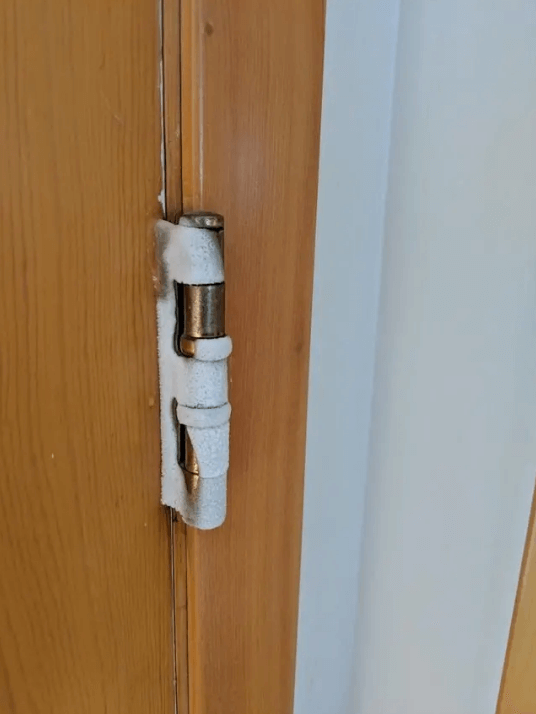 13. Here is another example of how the Polar Vortex is getting inside even buildings.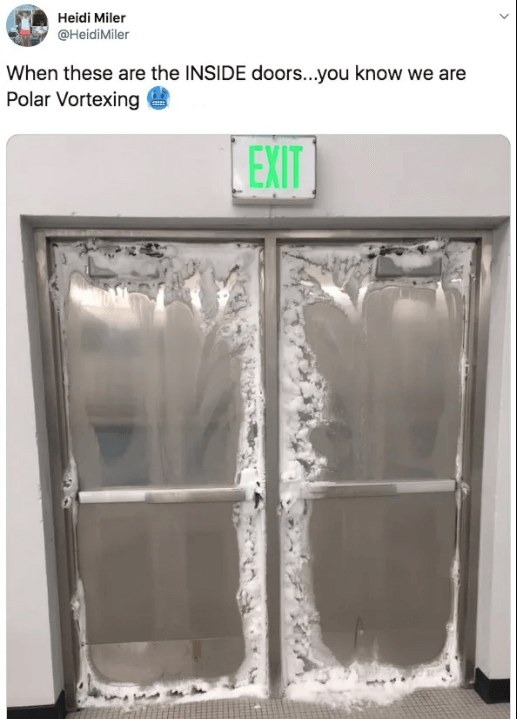 14. Imagine opening the faucet and getting nothing more than this. That would be a bit scary.
15. At least some people are facing this situation with humor, like the man who did this with his pants.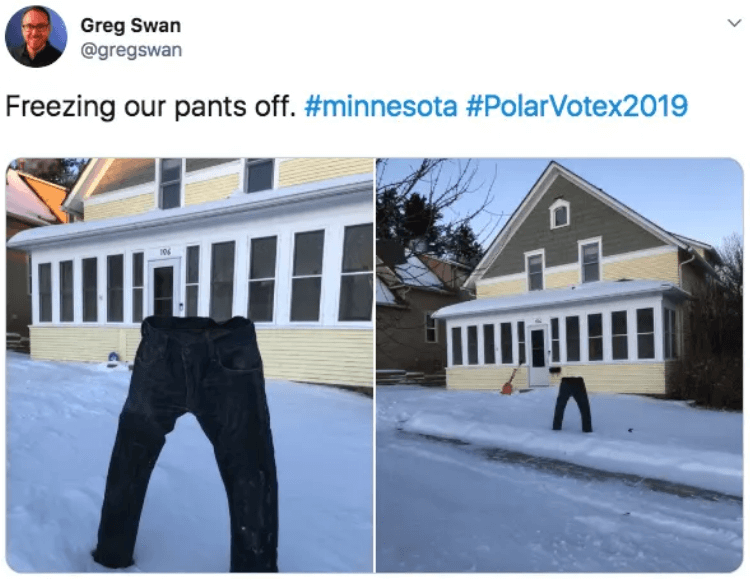 16. But it seems like the consequences for such a strong winter don't end because even paint is peeling off the cars.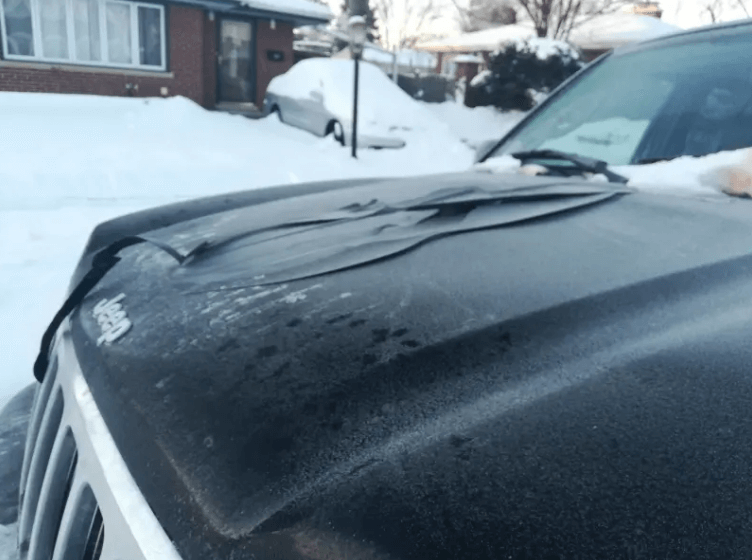 17. And everyone knows that, when things frozen, they are much easier to break.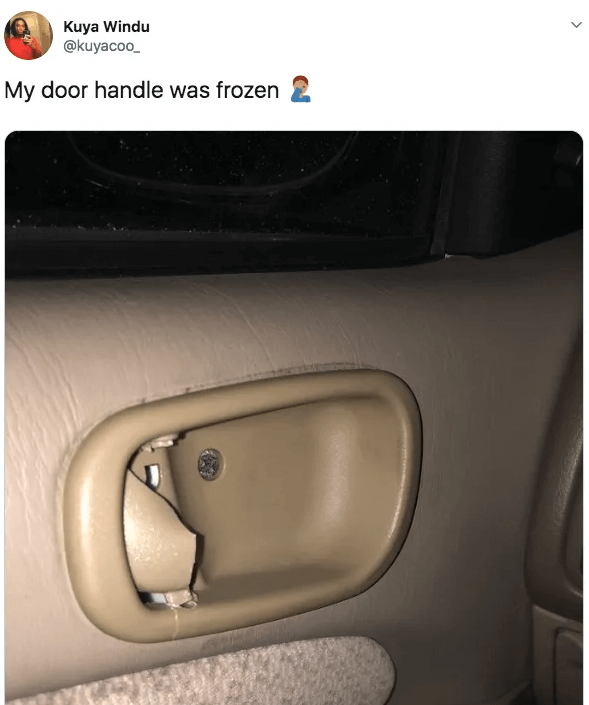 18. Apparently, playing with frozen pants is one of the funniest things you can do this winter.
Hey Polar Vortex, you may freeze my @JusticeForGirl pants but you'll never kill their style #FrozenJustice #SisterhoodOfTheFrozenPants #PolarVortex #MNnice #BoldNorth #Negative50 #WinterFun #PerfectLanding pic.twitter.com/7s9Lro7Lpx

— Danika Brinda (@DanikaBrinda) January 31, 2019
19. Say goodbye to your favorite drinks, because even they are turning into ice. It has been a rough time for this bottle of vodka in particular.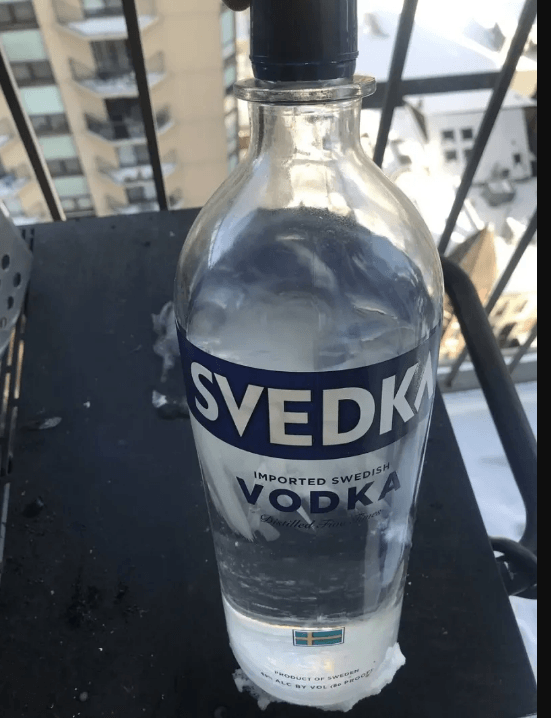 20. And if you aren't surprised yet for everything that is happening, just look at this.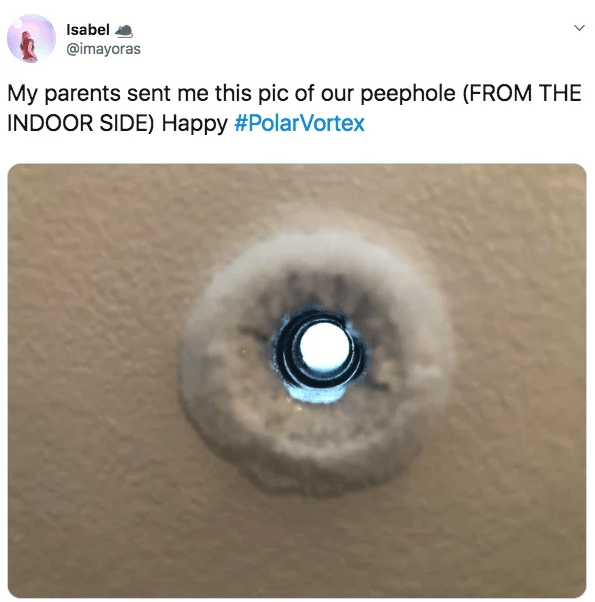 21. Many people are laughing at this shivering pole because it looks like if it was dancing, but we need answers.
Cadillac Michigan the light poles are shivering. Science mannn#PolarVortex2019 #PolarVortex #science #Michigan pic.twitter.com/zZnx4kLome

— BirdGang (@GordonsWord) January 31, 2019
22. Outlets? Oh, maybe you meant ice-lets. Please, don't even think about plugin something there. Let's avoid accidents.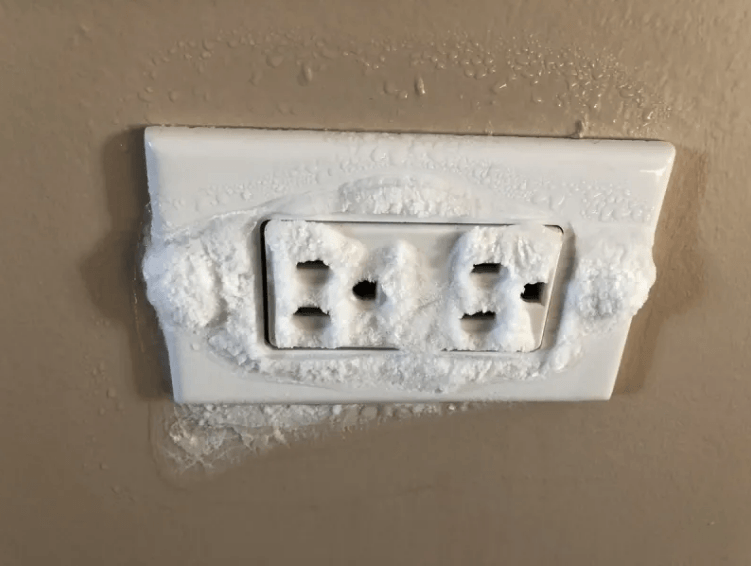 23. One of the few positive aspects about the Polar Vortex is that you can do this type of things. Trying it might be fun!
How cold is it in the Midwest? Bubbles are freezing.

Remember to take your pets inside.#PolarVortex2019 pic.twitter.com/ZfkbZdy2Si

— Daniel Schneider (@BiologistDan) January 30, 2019
24. Ice is mysteriously appearing in each corner of the houses, and citizens are scared of seeing how their homes are freezing.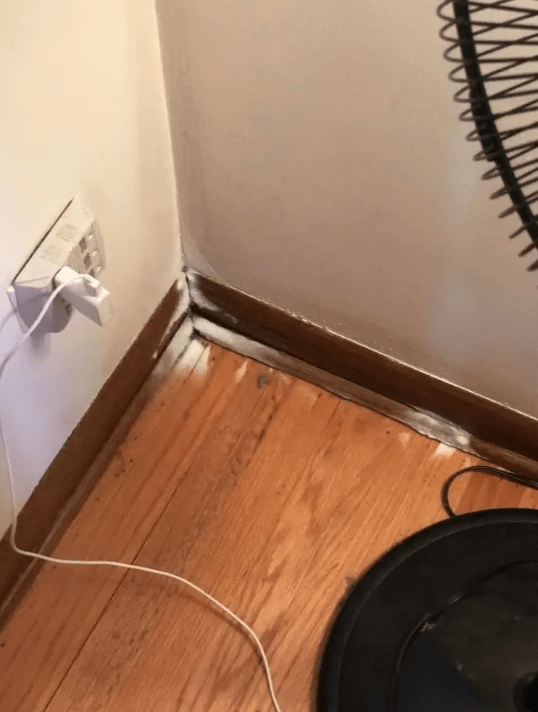 25. It seems like toilets are the Polar Vortex's favorite thing to destroy because many people have posted pictures of their damaged toilets.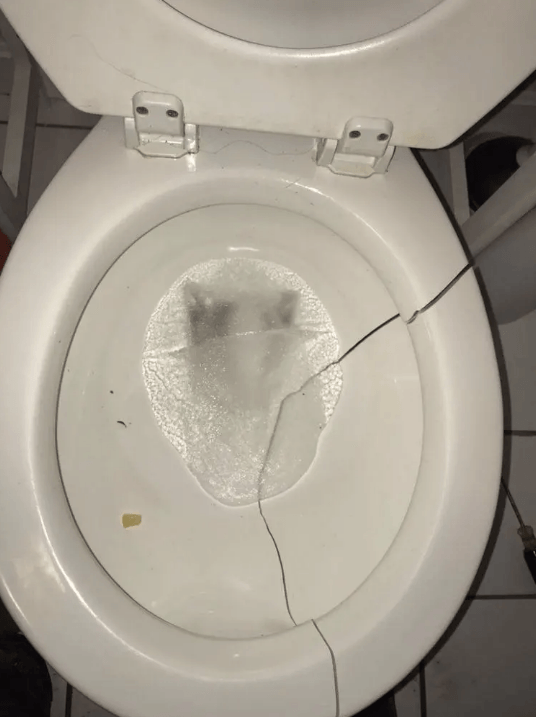 26. Here is a picture of frozen Lake Michigan. Someone took it from an airplane, and the look is incredible.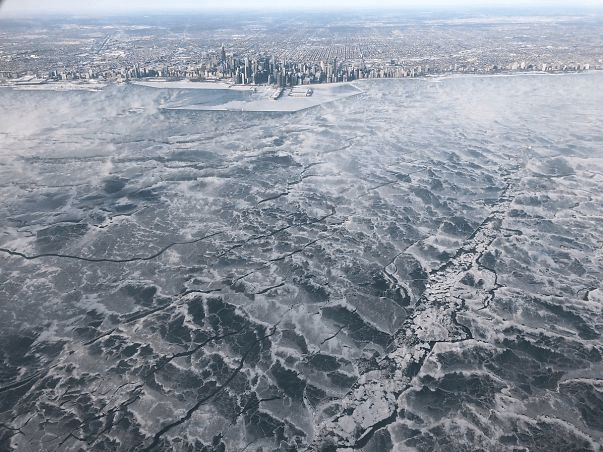 27. You won't believe this. Chicago is one of the cities that is suffering the most due to the Polar Vortex and this is what happened when a citizen opened her car's door.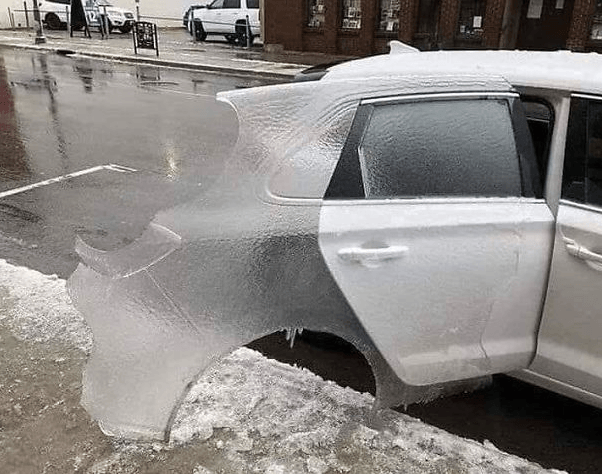 28. People are freezing! Just look at this firefighter who had to work in the -40° Polar Vortex. We can't imagine how it would be like to be in his place.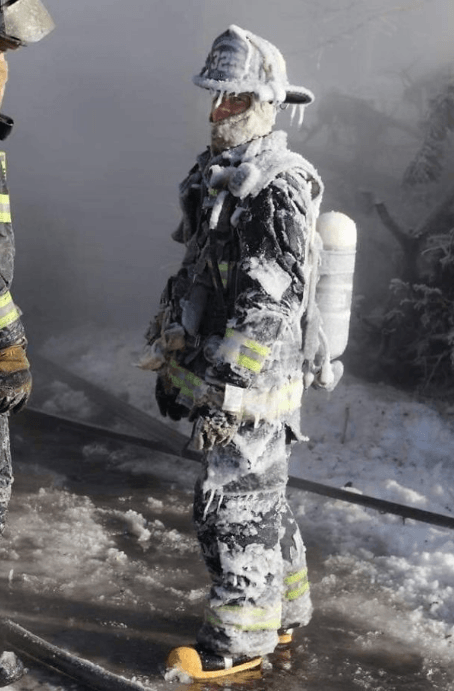 29. Have you seen the boiling water challenge? This is what happens when you try it. However, the most amazing thing about this picture is the fact that the guy is shirtless despite the weather.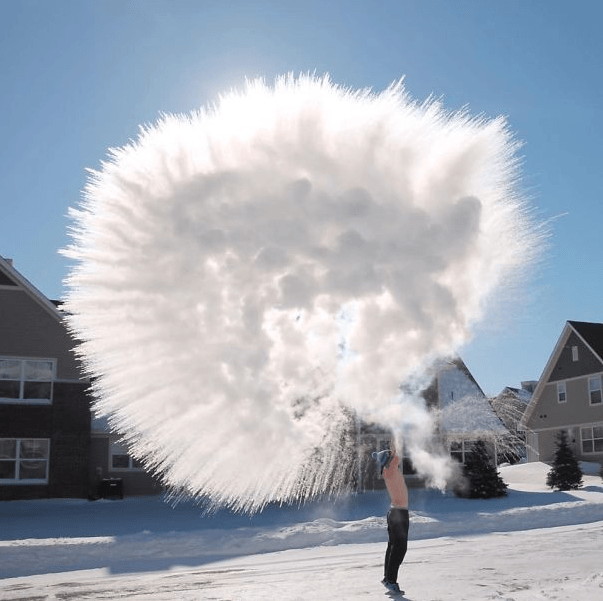 30. Do you remember the movie 'The day after tomorrow'? This picture looks like a scene from that film. Terrifying.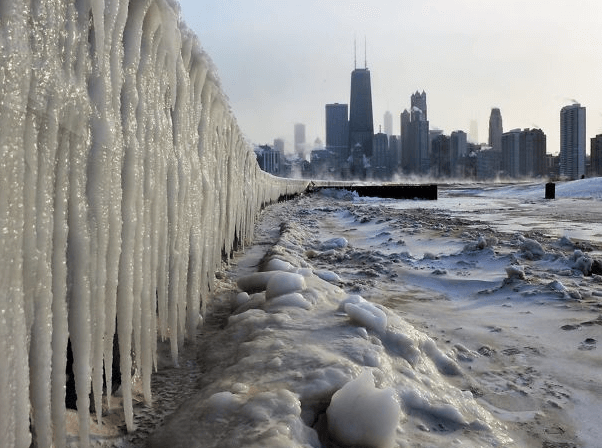 31. Someone used a pink flamingo to show how much is snowing in Madison. The flamingo was fully covered just after a couple of days.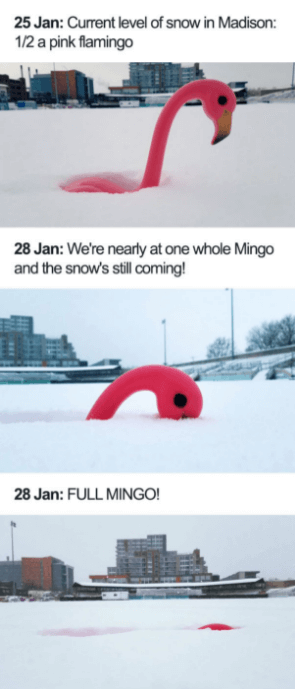 32. Unfortunately, not everyone has a warm home to hide from the Polar Vortex, and many homeless people have to deal with the low temperatures while living in the street.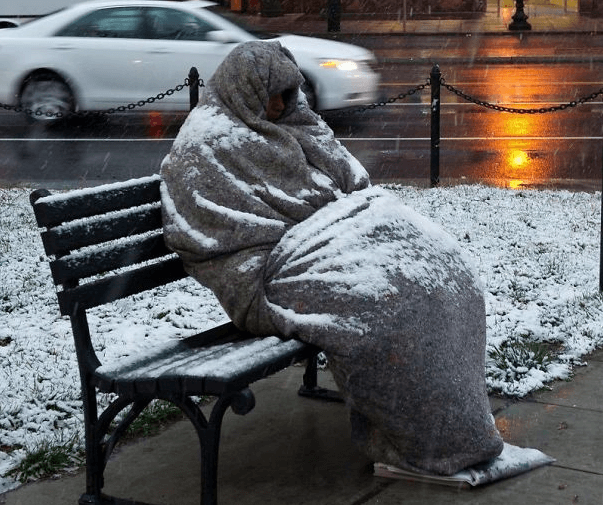 33. We already showed you a video about this, but this picture lets us appreciate it better. This is what happens with bubbles in freezing weather.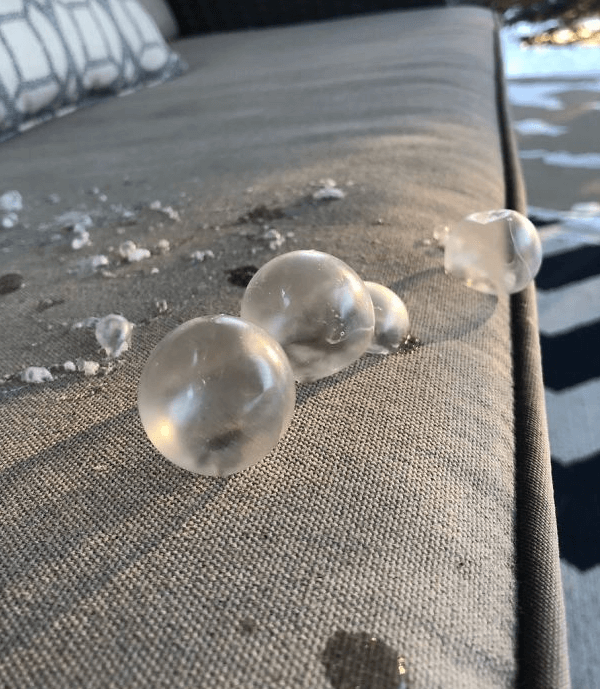 34. Despite what it may seem, this is not a new fashion trend. Everyone is getting white frozen eyelashes this winter.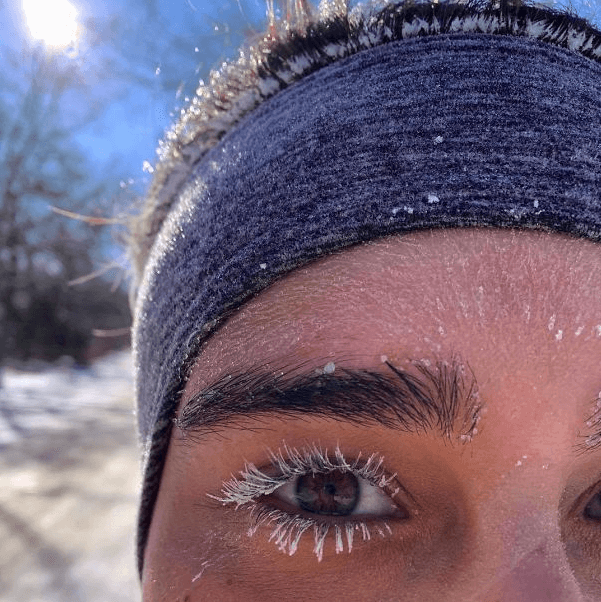 35. This is how parents are dressing their kids in case they have to take them out. We can't deny he looks a bit funny.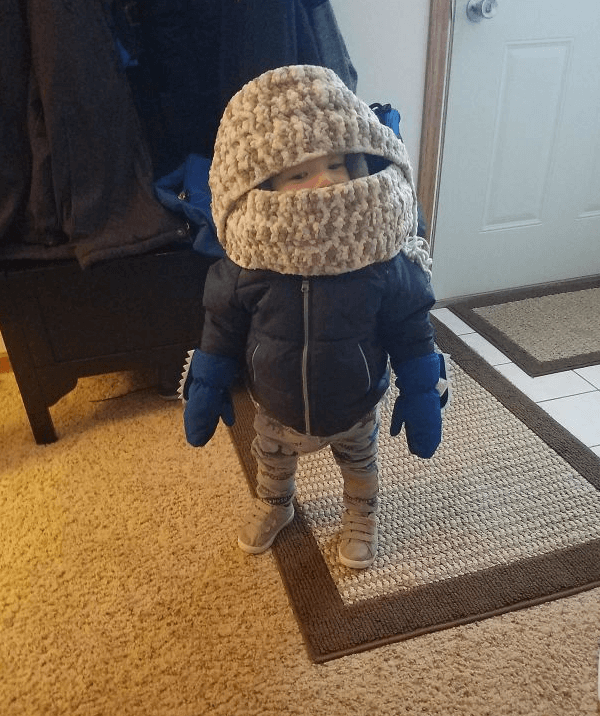 36. Look at this frozen chicken eggs. Imagine laying them on the frying pan and watching them melt. It wouldn't be a bad idea.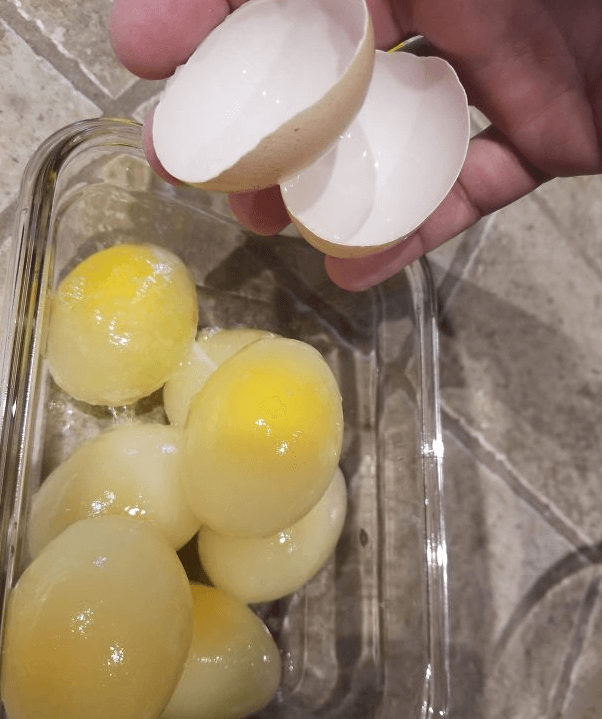 37. Someone left this toilet paper outside, and the weather froze it as well. Many other things are frozen like this.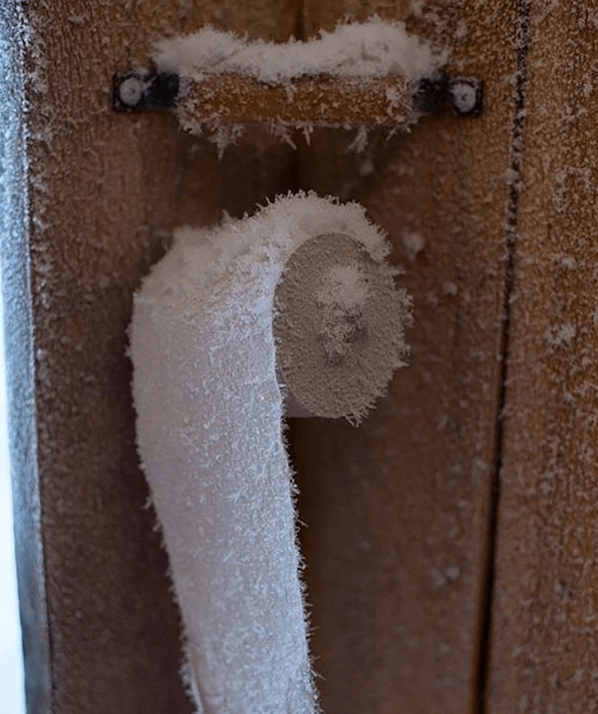 38. Here is a photo of the Detroit River and incredibly, is frozen all the way to Canada. We could say this turned into an international skating ring.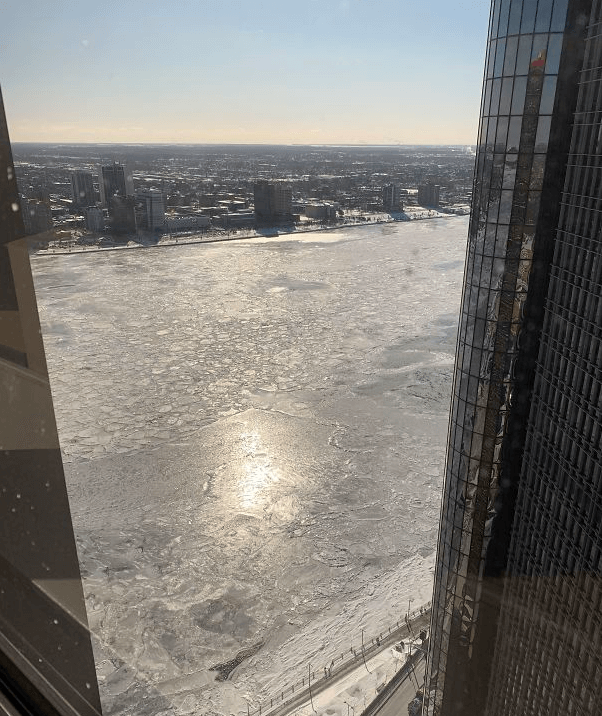 39. The owner of this car left his car heating up, but he never thought that the Polar Vortex could cause a thing like this.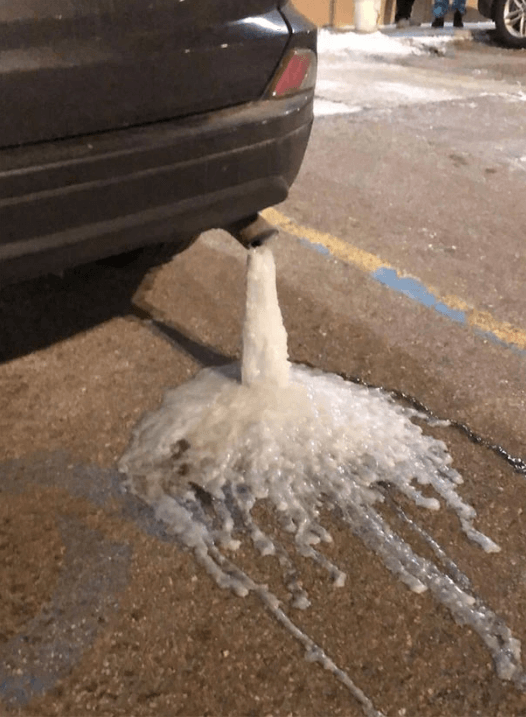 40. Although this looks like the invisible man, this is what happens when you left your clothes outside during a strong winter.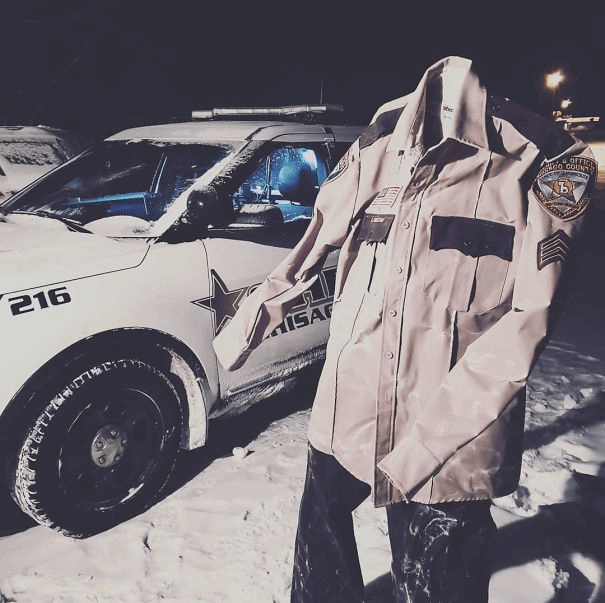 41. Despite how terrifying the Polar Vortex might be, we must admit that it has brought us some incredible views.
42. Let's hope the fire department didn't have to use this hydrant because that would be impossible.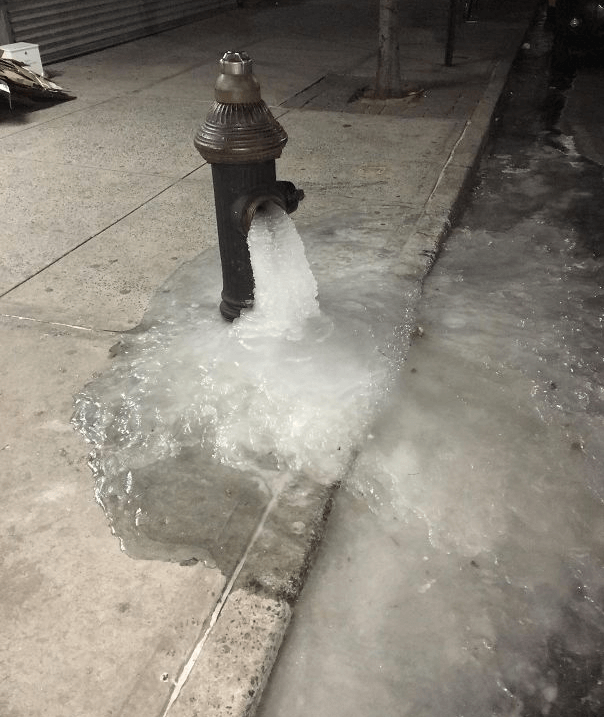 43. This photo is worthy of an apocalyptic movie about natural disasters. The ironic thing about this is that the door says 'fire door'.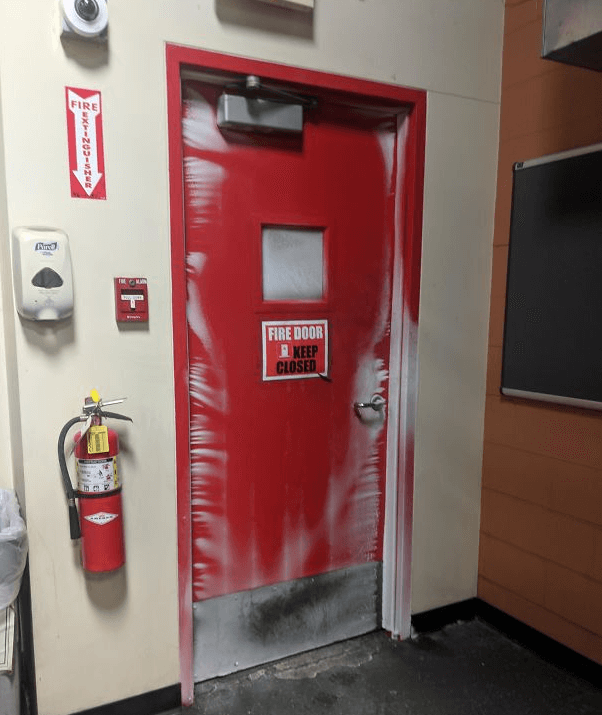 44. This sheet of ice formed between the glass panes of this door, and we recommend to heat it before it bursts.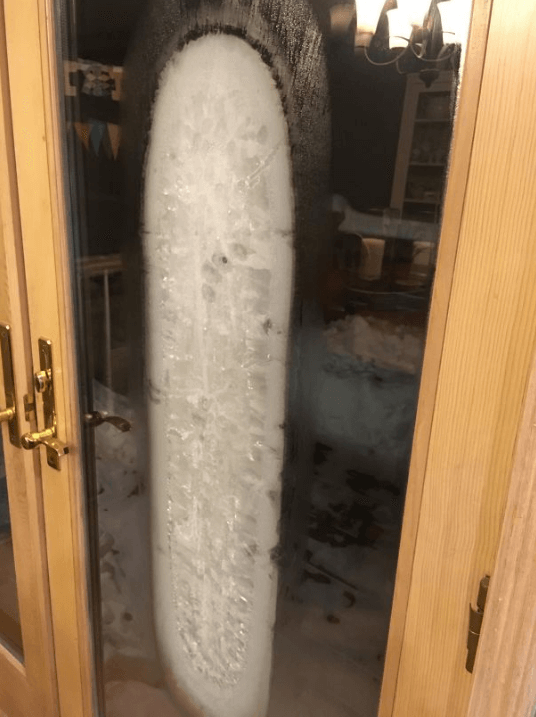 45. This guy learned the lesson: you can't try to hang dry your clothes outside during a Polar Vortex, or this will happen.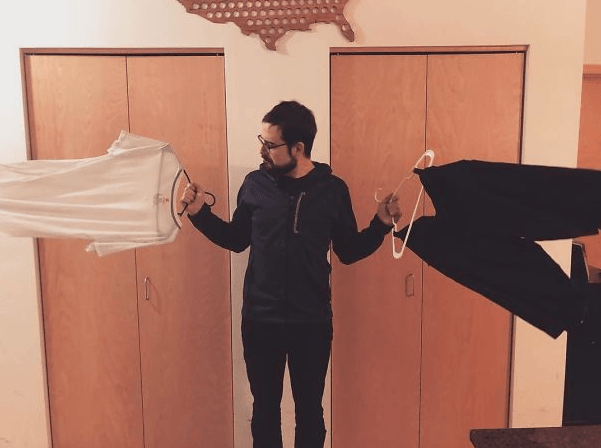 We hope American citizens stay safe in their homes, and we ask them to follow the instructions given by authorities to avoid any consequences. If you liked this article, share it with your friends so they can learn about this situation. Also, we invite you to keep reading our other lists, they surely will interest you!
Source: Buzzfeed
Related: