Duchess Camilla's Life Before She Met Prince Charles
One of the biggest scandals to rock the British royal family in history is the cheating allegation of Prince Charles -apparent heir to the British throne, with Camilla, who is now the Duchess of Cornwall. This happened while he was still legally married to the late Princess Diana of Wales. Little details about the scandal are known except for the fact that she was the Prince's lover long before he even married Diana.
However, as a couple, Prince Charles and Camilla celebrated their 14th wedding anniversary recently, and we have compiled juicy details about the Duchess of Cornwall in honor of their union. Just how much do you think you know her? Sit right and enjoy!
BIRTH AND BACKGROUND
Camilla Rosemary Shand was born at King's College Hospital, London on the 17th of July, 1947. She was raised in an 18th-century country house in Plumpton known as The Laines, and in her family's second home in South Kensington. Camilla's father, Major Bruce Shand, was a British Army officer who later became a businessman, while her mother, Rosalind Shand, was a stay-at-home mom. She is the first child of her parents and has two younger siblings; Annabel Elliot, her sister, and Mark Shand, her brother, who died in 2014.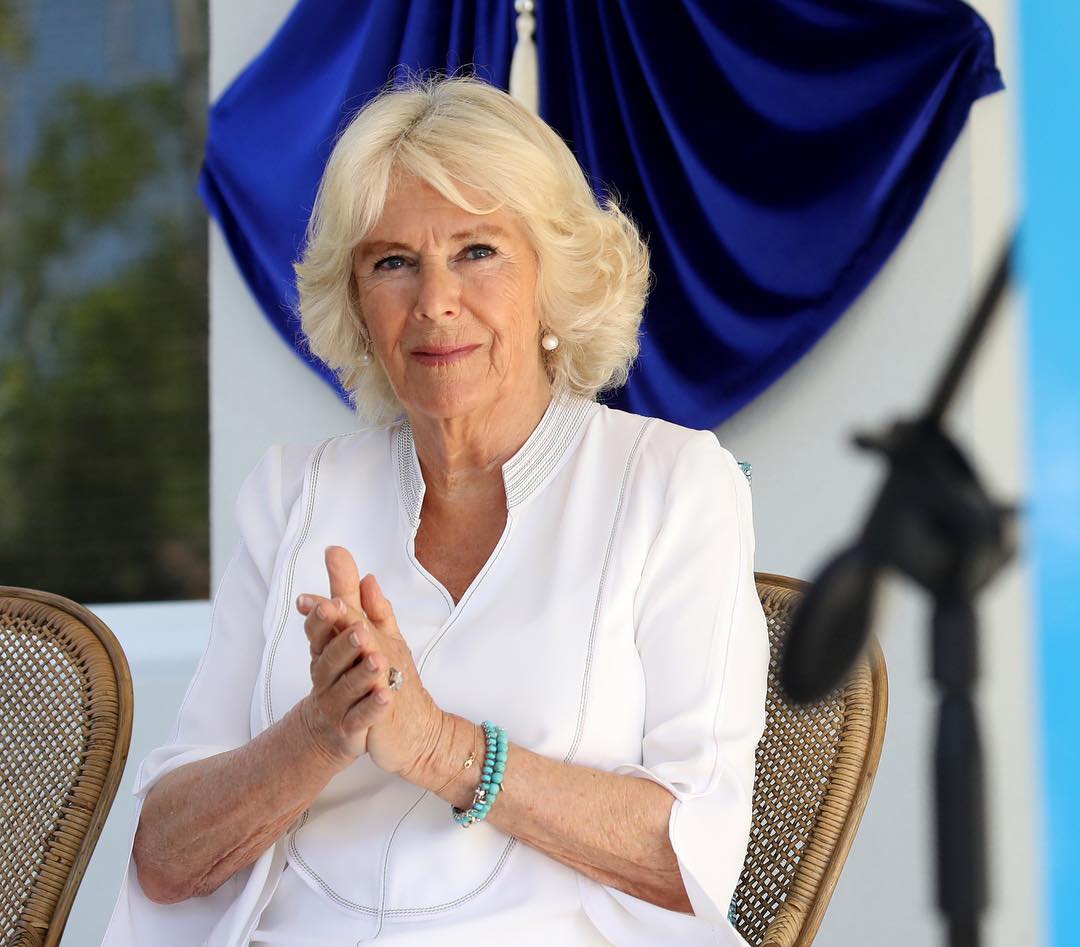 EDUCATION
When she was five years old, she was admitted to Dumbrells, a co-educational school in Ditchling village. After spending five years, she left the school to attend Queen's Gate School in Queen's Gate, South Kensington. She was fondly called "Mila" by her classmates at the school, and was described as a girl with "inner strength" exuding "magnetism and confidence."
In 1964, she traveled abroad to attend Mon Fertile finishing school in Tolochenaz, Switzerland. When she completed her course in Switzerland, she went to France to learn French literature at the University of London Institute in Paris for six months.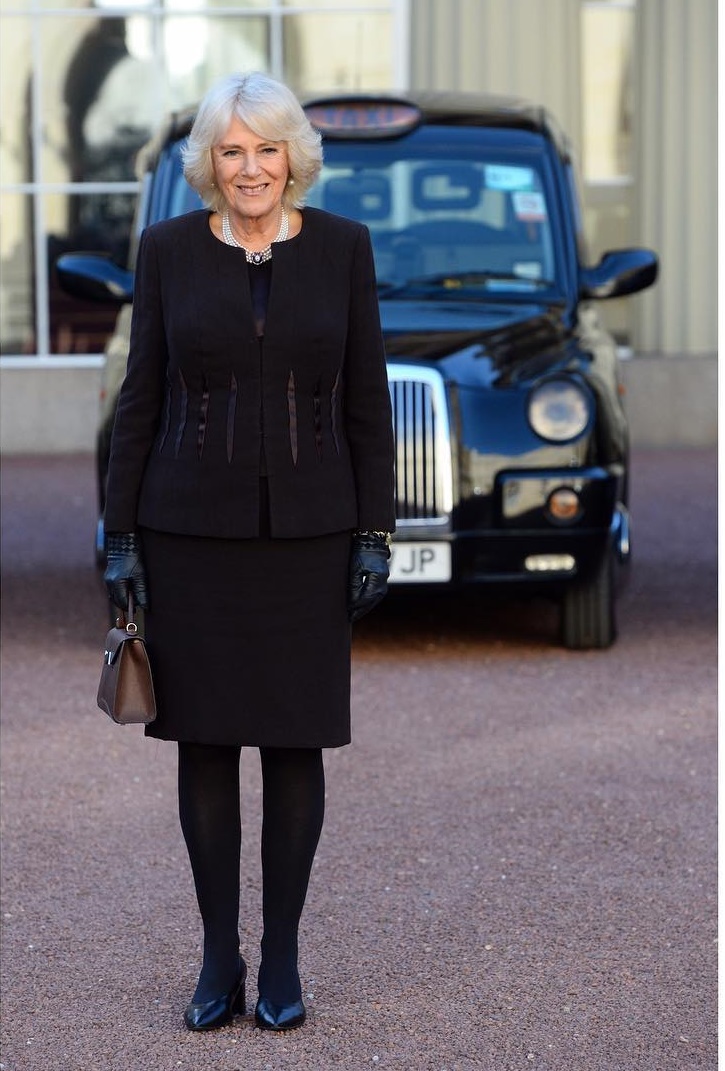 LIFE AFTER SCHOOL
After Camilla moved out of her home, she initially shared a small flat in Kensington with one of her friends Jane Wyndham, the niece of decorator Nancy Lancaster. She later moved into a bigger apartment in Belgravia, one which she shared with her landlady, Lady Moyra Campbell, the daughter of the Duke of Abercorn.
Camilla worked as a secretary for various firms in the West End and was later employed as a receptionist by the decorating firm Sibyl Colefax & John Fowler in Mayfair. In her leisure time, she loved horse-riding and frequently attended equestrian activities. She also had other interests such as paintings, fishing, horticulture, and gardening.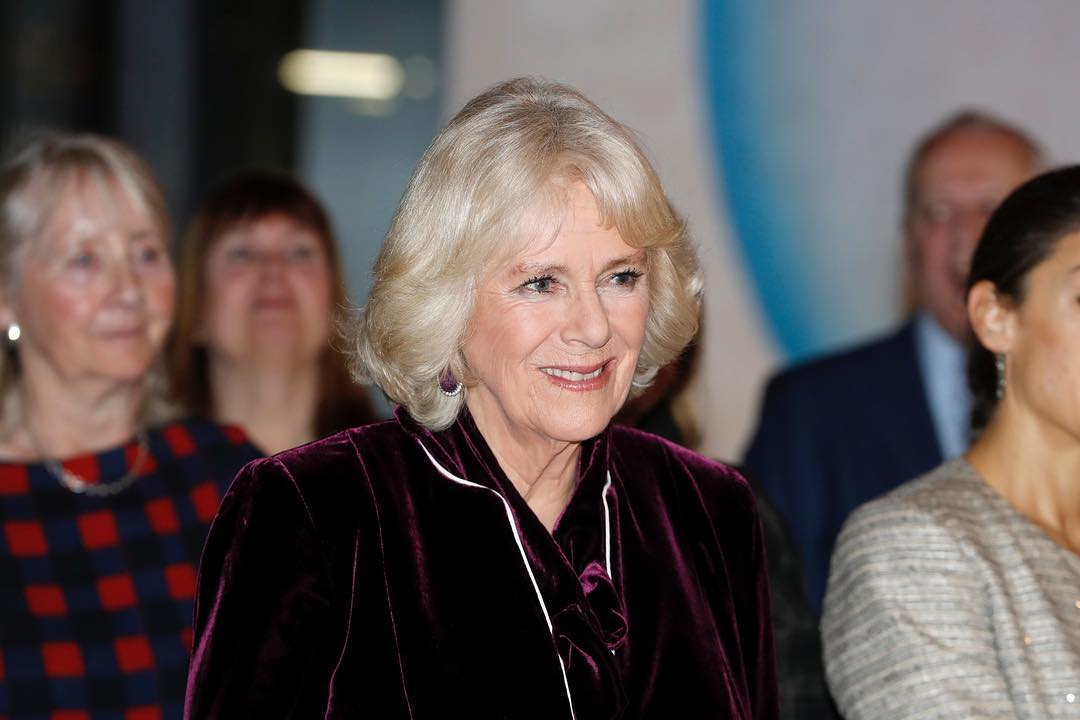 HOW SHE MET PRINCE CHARLES
Camilla met Prince Charles through a mutual friend, Chilean historian Lucia Santa Cruz. Reportedly, he was instantly taken with her, mainly because she was "not in any way overawed by him, not fawning or sycophantic," royal biographer Penny Juror wrote in 'The Duchess: Camilla Parker Bowles and the Love Affair That Rocked the Crown.'
It's been reported that Camilla's first words to Charles were:
"Oh you know your great grandfather and my great grandmother were lovers. How about it?,"
However, according to Junor, it's Lucia who introduced the pair by saying:
"Now you two be very careful, you've got genetic antecedents—careful, careful!"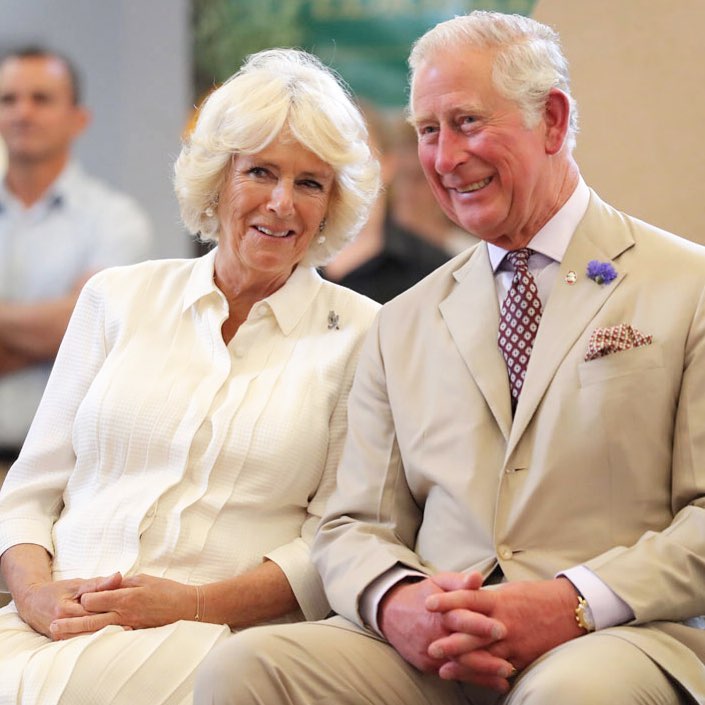 This statement was made because Camilla's great-grandmother Alice Keppel is said to have been a mistress of King Edward VII—not to be confused with Charles' great-uncle Edward VIII.  Later on, the two frequently met up at polo matches and then snuck away to the Broadlands, the estate belonging to his uncle, Lord Mountbatten.
At this time, Camilla had already begun an on-and-off relationship with Andrew Parker-Bowles. Months later, Prince Charles was scheduled to leave on the HMS Frigate at the beginning of 1973 with the Royal Navy, and he left without admonishing Camilla to wait for him.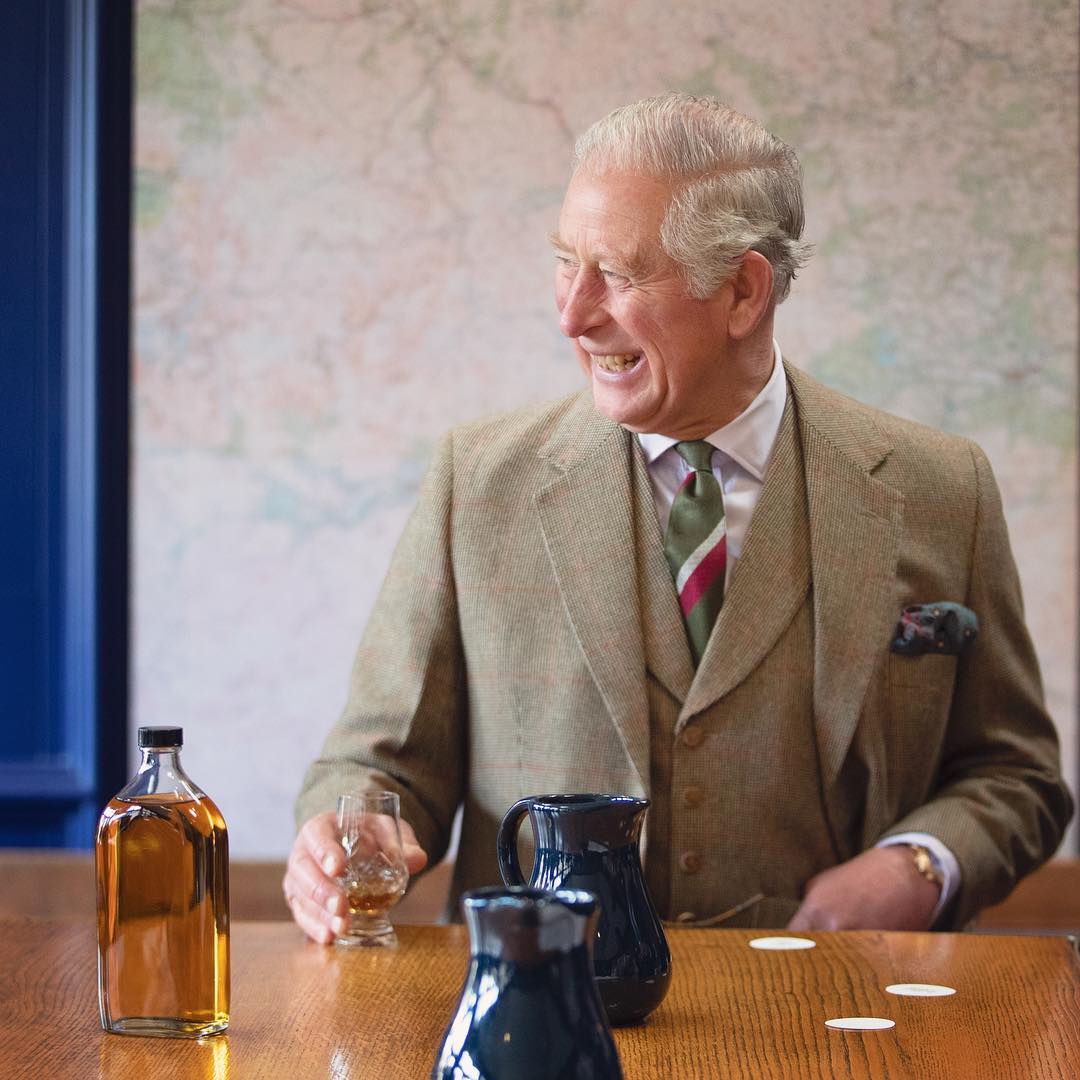 CAMILLA'S RELATIONSHIP AND MARRIAGE WITH ANDREW PARKER-BOWLES
Camilla met Andrew at the cocktail party her mother hosted in 1965. Even though she had a boyfriend by then, she was completely swept off her feet by Andrew's charms. Finally, the two reunited at a dance in Scotland in 1966 and began dating. Andrew is quite close to the British family, his parents are good friends to Queen Elizabeth the Queen Mother, Charles' grandmother, and when Andrew was 13, he was a pageboy at Queen Elizabeth II's coronation.
He was also once a former officer of the Household Cavalry, the Queen's official bodyguard. Andrew had Camilla as his No.1 girlfriend, who spent cozy country weekends with him and his whole family and all their friends; however, he loved many other ladies and didn't give them up. According to Penny Junor, Camilla once saw Andrew's car parked outside the home of one of her best friends. She was so vexed that she let the air out of his tires and wrote a message in lipstick across the windshield.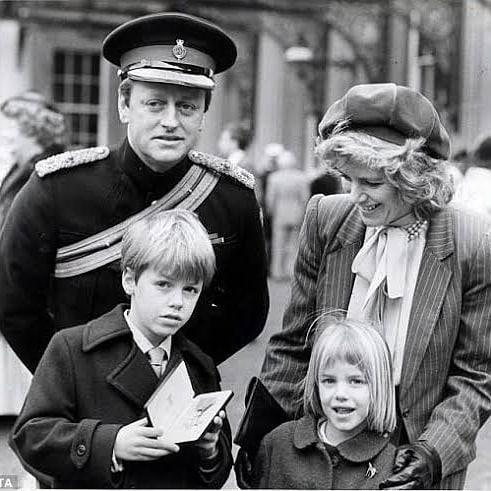 After Andrew's brief relationship with Princess Anne fell out, he finally proposed to Camilla, and she agreed. They got married on July 4, 1973, and she became Camilla Parker-Bowles. They both had a Roman Catholic ceremony at Guards Chapel at the Wellington Barracks in London. The Queen, Princess Margaret, the Queen Mother, and Princess Anne all attended the ceremony. Charles was invited but couldn't make it to the event, because he had to appear in the Bahamas on behalf of the Queen.
It is rumored that Charles tried to make Camilla call off her wedding to Andrew a week before the event, a plea Camilla didn't adhere to. Later on, Camilla and Andrew found a home to buy in Wiltshire, a 200-acre Bolehyde Manor. They welcomed their son Tom on December 18, 1974, and their daughter, Laura Rose, was born on January 1, 1978.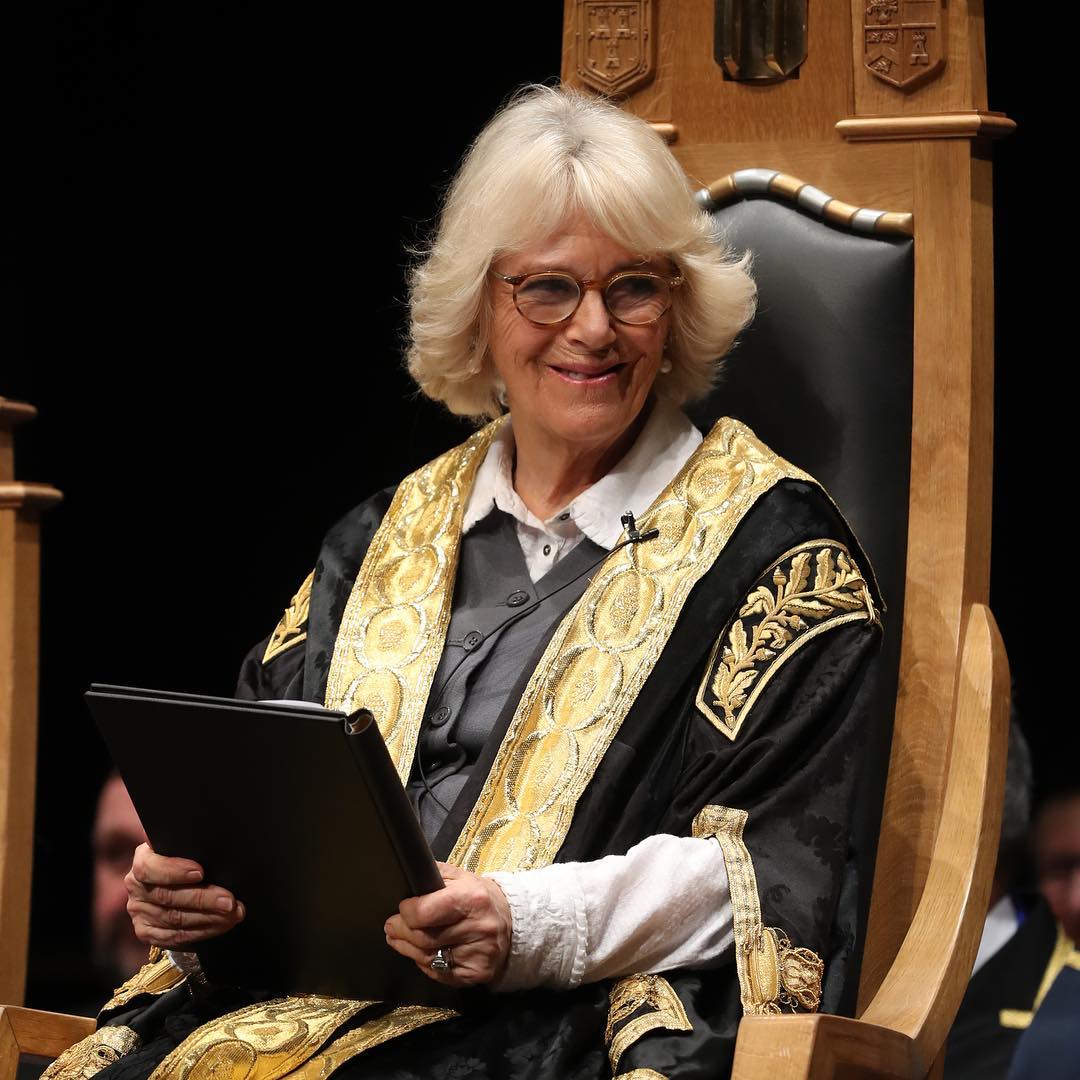 WHY PRINCE CHARLES DIDN'T MARRY CAMILLA AT FIRST
Even though Charles had deep affections for Camilla, there were lots of obstacles that didn't let him take their relationship to the next level. First, Camilla's maternal grandfather was a baron, so she didn't exactly come from an aristocratic background to make her a major contender for a future queen.  Also, there were deeply rooted sexism surrounding the requirement of virginity for a royal bride which eventually influenced Charles in his interest in Diana. Lord Mountbatten, the Prince's uncle wrote to him:
"In a case like yours, the man should sow his wild oats and have as many affairs as he can before settling down. But I think for a wife he should choose a suitable attractive and sweet-character girl before she has met anyone else she might fall for."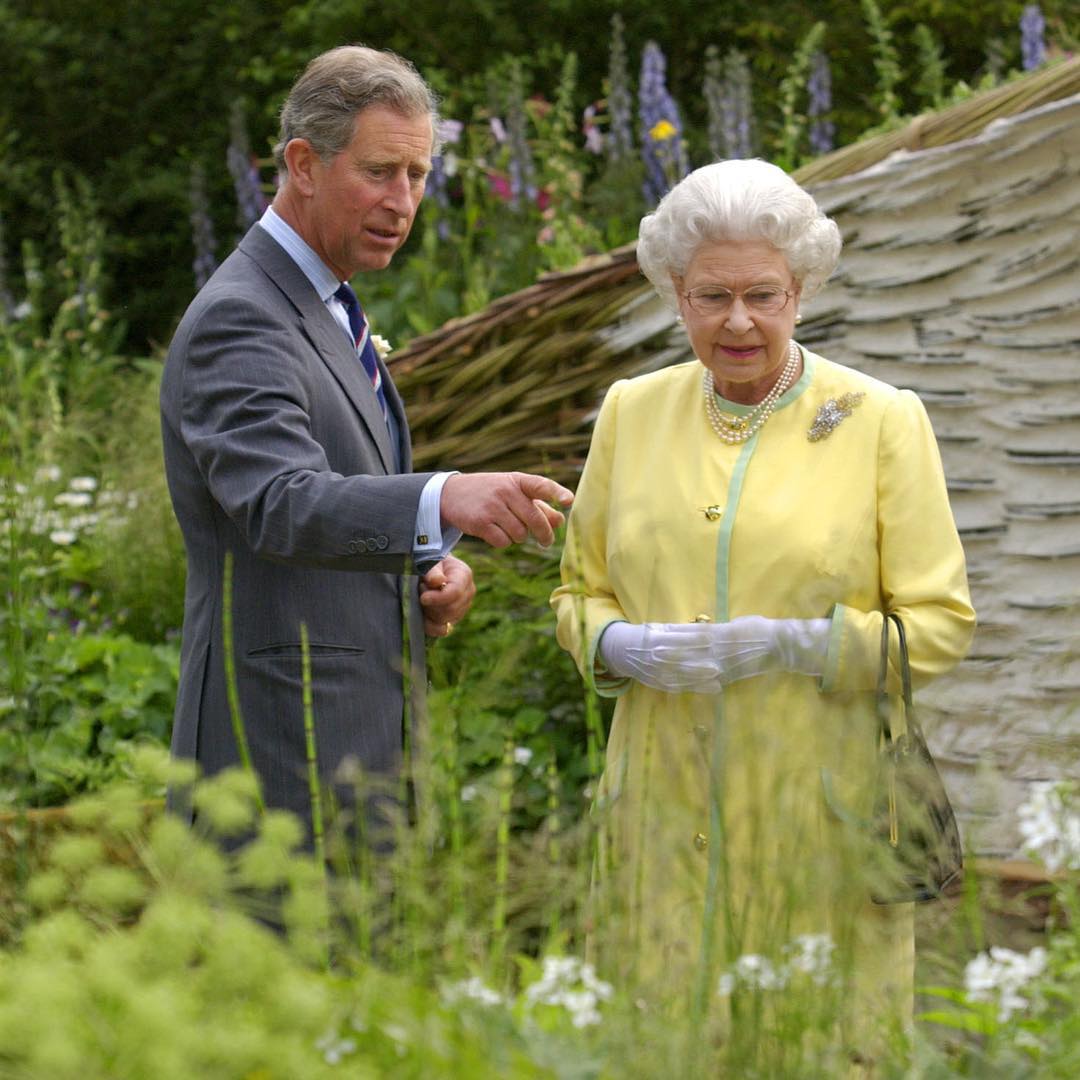 The Royal family also had other plans for Prince Charles. Lord Mountbatten wanted him to marry his granddaughter, Amanda Knatchbull, author Carolly Erickson wrote in 'Lilibet: An Intimate Portrait of Elizabeth II.' The Queen Mother pushed her grandson toward the granddaughters of her close friend and lady-in-waiting, Lady Ruth Fermoy.
This eventually worked out because Prince Charles dated Lady Sarah Spencer in 1977, which was how he met her younger sister and future bride, Lady Diana Spencer. Charles and Diana began dating in 1980 and married the following year.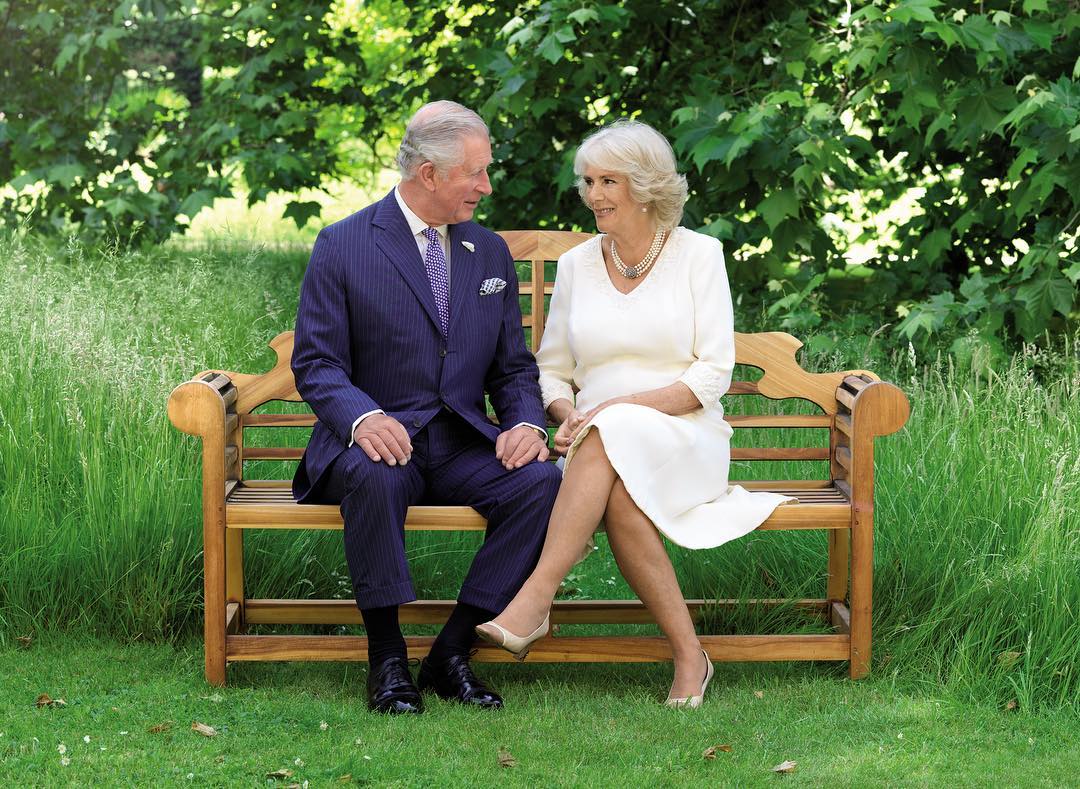 PRINCESS DIANA'S JEALOUSY FOR CAMILLA
Somehow Princess Diana knew Prince Charles had a special place for Camilla, even right before her marriage to him. After Prince Charles and Diana's engagement was announced, Camilla invited Diana to lunch while Charles was meant to be on a trip to Australia and New Zealand.
According to Morton's 'Diana: Her True Story in Her Own Words,'  Diana later detailed the lunch as "very tricky indeed," and Charles made matters worse because he never referred to Camilla as an old flame but just as a friend.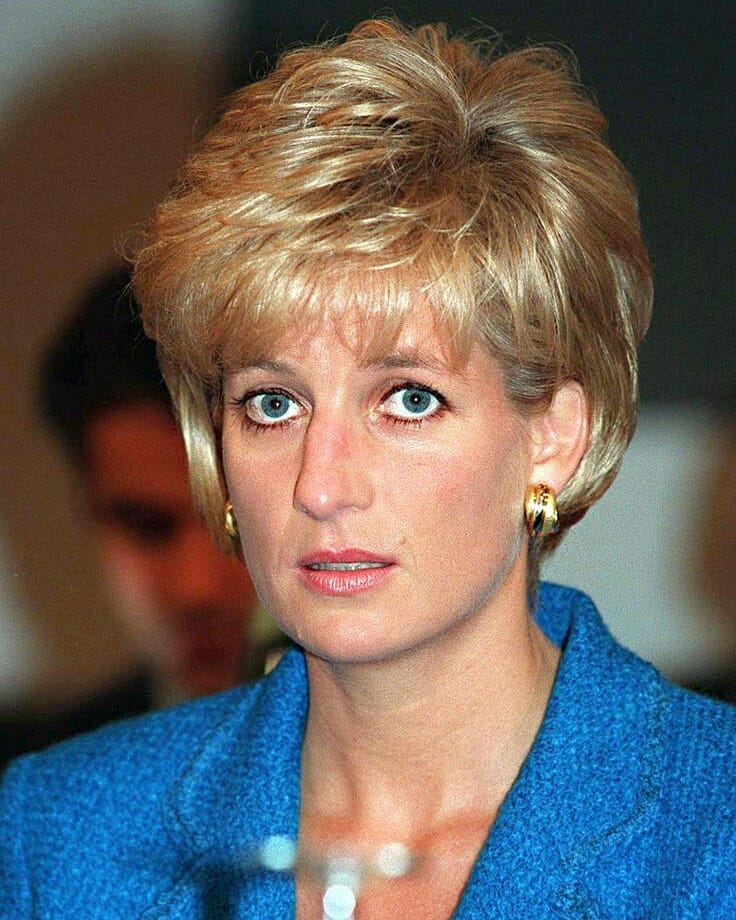 Diana began seeing more of Camilla all the time, including weekends staying at Bolehyde, in the months before her marriage. Princess Diana said in Morton tapes:
"...I couldn't understand why she kept saying to me, 'Don't push him into doing this, don't do that,' she knew so much about what Charles was doing privately...if we were going to stay at Broadlands, I couldn't understand it. Eventually, I worked it all out and found the proof of the pudding and people were willing to talk to me."
She also believed that Charles and Camilla slept together aboard the royal train the night before their wedding in July 1981. Princess Diana was so concerned that she didn't even allow Camilla's son, Tom Parker Bowles, who was Charles' godson, as one of the members of her wedding party.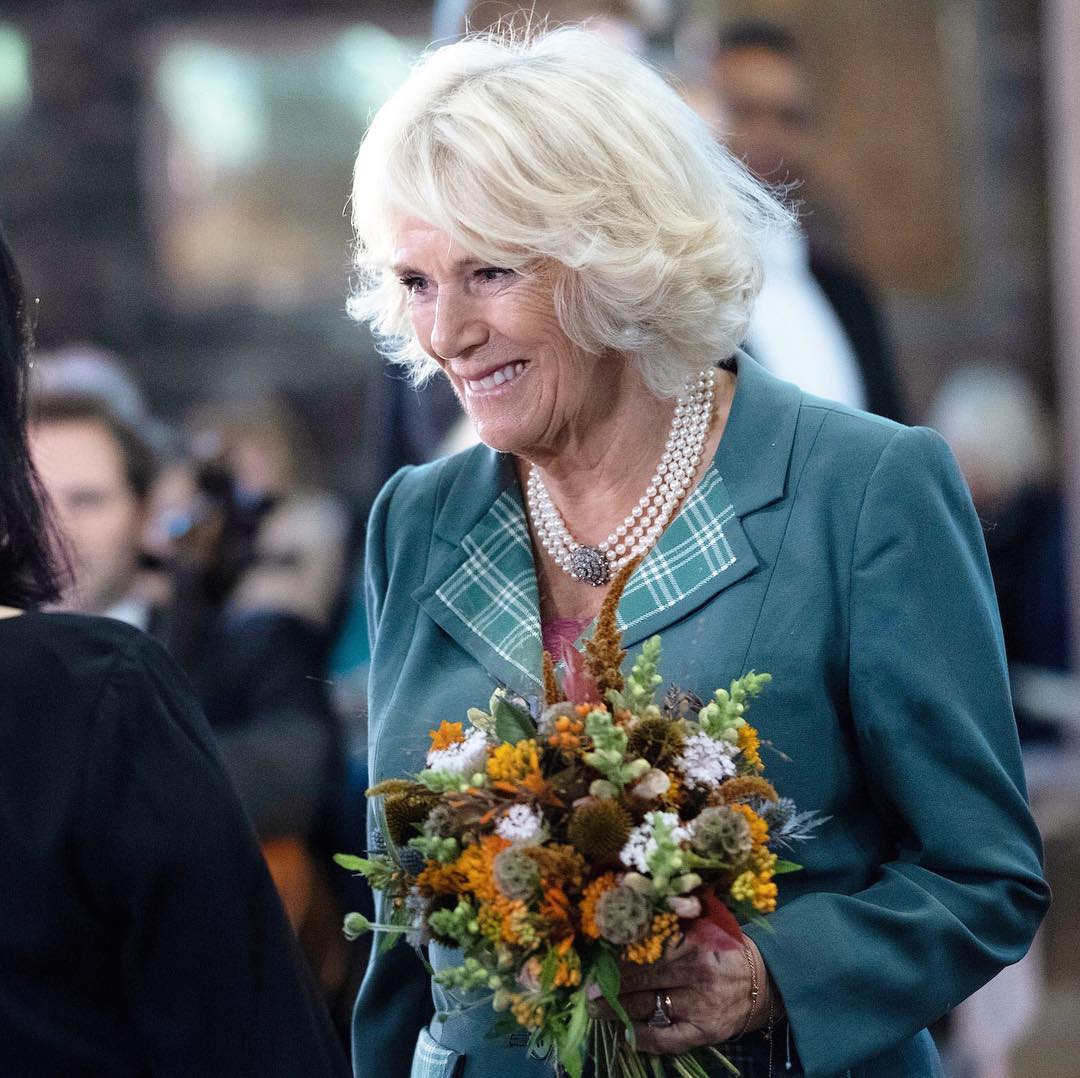 THE ALLEGED AFFAIR
We all know of the unhappy marriage of Prince Charles and Princess Diana, which ended based on alleged extramarital affairs between both parties. Charles is reported to have been faithful for only the first five years to Diana. He is said to have remained wholly committed, speaking to Camilla only through the phone to tell her he was going to be a father. He also sent her and Andrew Christmas cards, but that was all he did as he stayed away most of the time. 
According to Junor, Emilie van Cutsem—who along with her husband Hugh knew Camilla from past socializing with Charles—made contact with Camilla to tell her that she was concerned about Charles. So did the former lady in waiting to the Queen, Lady Susan Hussey, who had known Charles since he was 12. Both women felt that there was something wrong with Charles and perceived that the only person who could help him out was Camilla.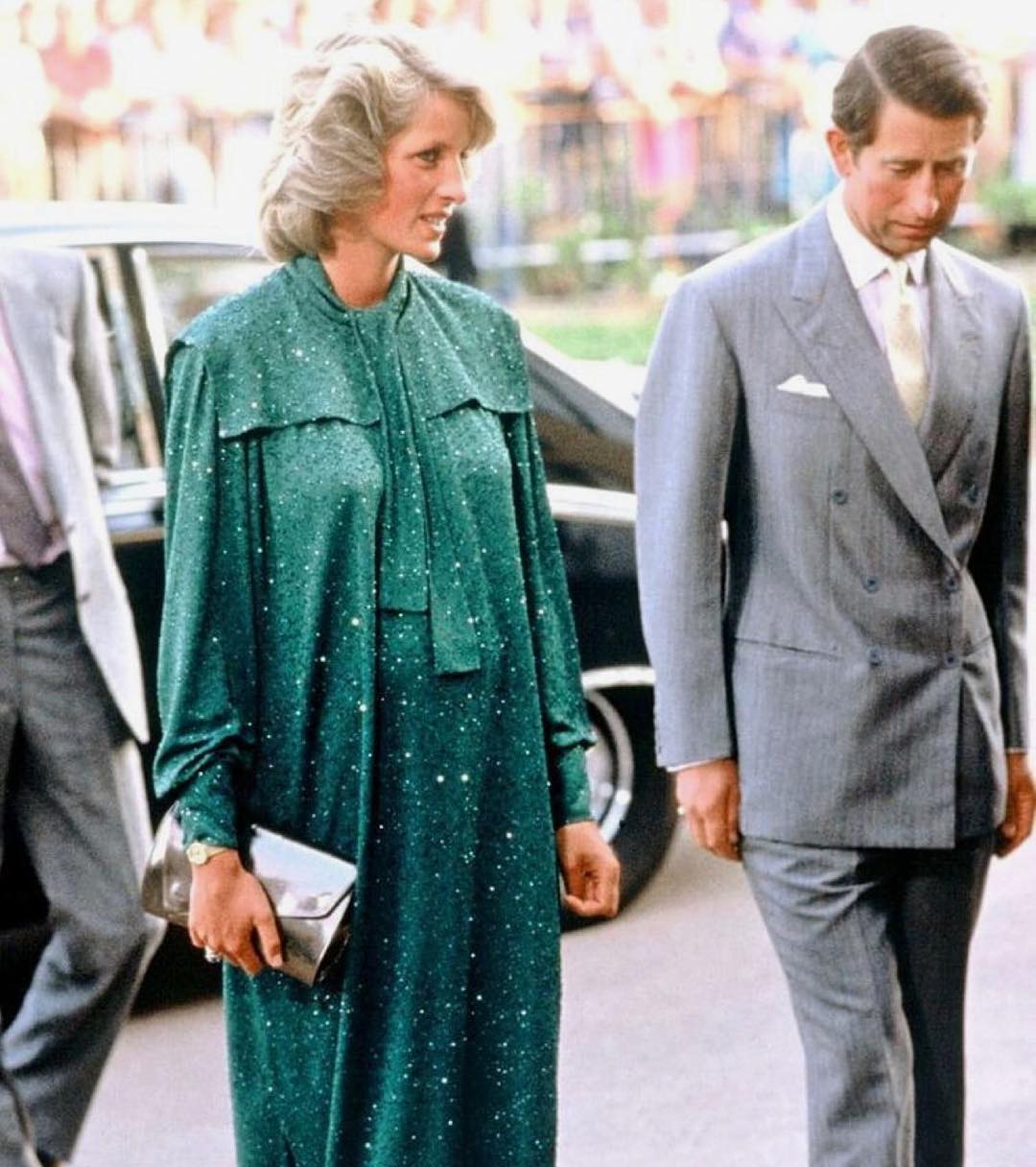 Charles described in a letter to one of his friends concerning his marriage, that he never thought it would end up the way it did. In another, he wrote that he couldn't envision the light at the end of "a rather appalling tunnel." Even though Diana had been romantically involved with other men, things got worse for Charles and Camilla when Diana had an interview with Martin Bashir for the BBC's 'Panorama' in November 1995.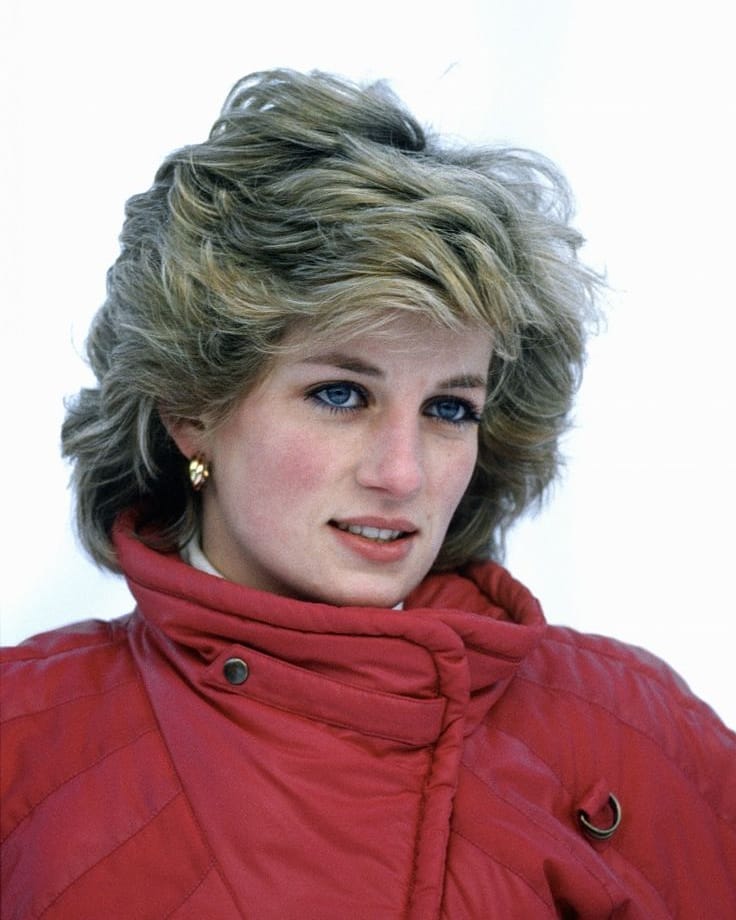 When asked about the effect of Charles' affair with Camilla, Diana said:
"Pretty devastating. Rampant bulimia, if you can have rampant bulimia, and just a feeling of being no good at anything and being useless and hopeless and failed in every direction."
Camilla's marriage with Andrew —who didn't stop flirting— finally hit the rocks, and they were officially divorced in January 1995. Andrew later married Rose Pittman in 1996, and they were together until her death in 2010. The Queen approved a settlement in July 1996, and Charles and Diana were divorced on August 28, 1996.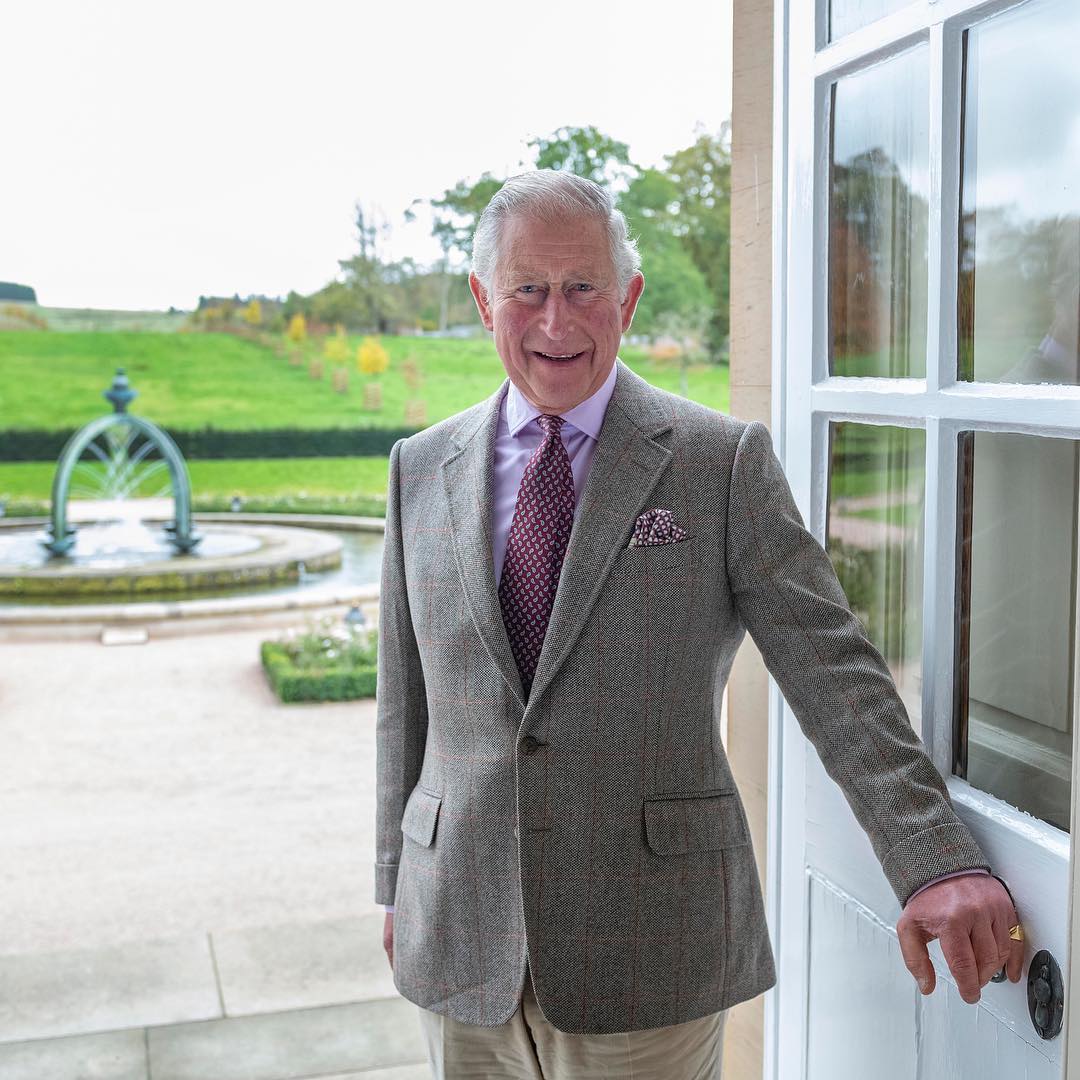 After the tragic death of Princess Diana of Wales in 1996, and years of trying to rebuild Charles' and Camilla's image following bad press. The Prince and Camilla finally tied the knot in 2005. They have been together for over a decade and still seem to be very much in love. What do you think about the Duchess of Cornwall? We'll love to know what you think in the comment. Do not forget to share this article with your friends who are fans of the British Royal Family.
Source: Eonline
Get Inspired With More Royal Family Articles Here: