10 Superheroes Who've Managed To Lift Thor's Notorious Hammer
"Whosoever holds this hammer, if he be worthy, shall possess the power of Thor." In the MCU, only Thor and Vision have been deemed worthy enough to pick up his original weapon, Mjolnir, but many other characters have handled the hammer of the gods in the comic books. Let's discover who these powerful beings are down below.
1. Wonder Woman
Many people like both Marvel and DC Comics, but the debate over which one of them is the best has been going for ages. However, it would be fantastic to see characters from both these franchises on the big screen. Back in 1996, there was such a crossover.
The events had each hero fighting against another from the competing studio, and Wonder Woman had to face Storm. Thor was able to defeat Shazam with his hammer but lost it in battle. Wonder Woman took it to fight Storm, but she decided to let go of it because it would have been unfair for someone to wield so much power.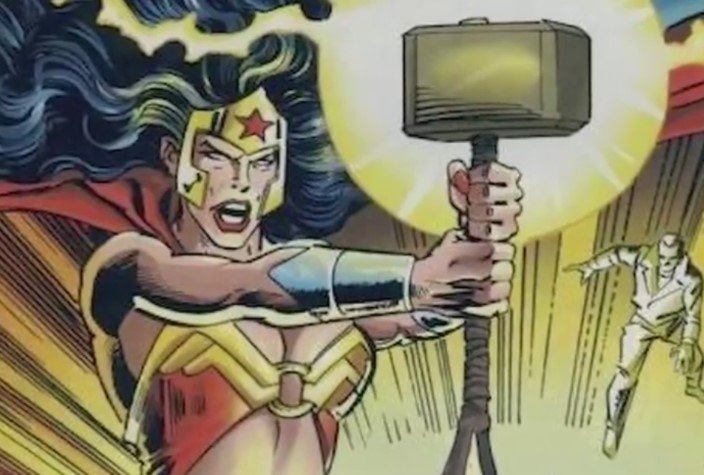 2. Captain America
In 'Avengers: Age of Ultron', Cap was almost able to lift the hammer, but in the end, he couldn't. However, he has wielded Mjolnir on two previous occasions. In 1988, he gave up the name Captain America and went to the Avengers mansion to visit Thor, but they got in trouble with Grog and the demons of death.
Thor was hurt and lost the hammer, but Cap was able to lift it and send it back to him. The second time happened in the event 'Fear Itself', where Steve lost his shield. Meanwhile, Thor was fighting with his uncle and let of go of Mjolnir. When it landed on Earth, Captain America was able to lift it and reunite the Avengers.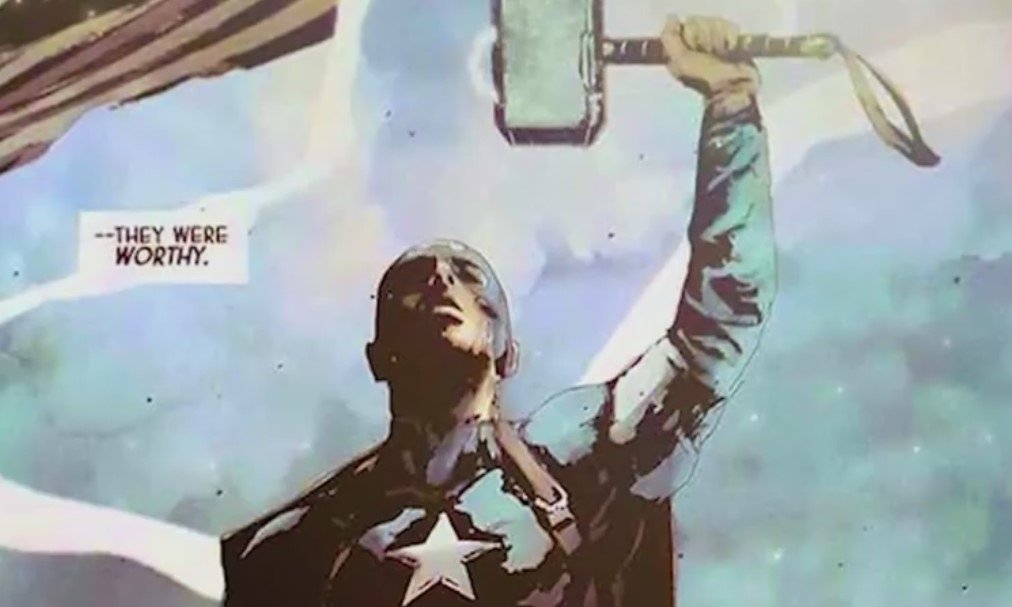 3. The Hulk
The purpose of a hammer is to smash things, and no one does this quite like the Hulk. Fans have debated whether Hulk might be stronger than Thor, and even the characters themselves have fought about this. In 'Journey Into Mystery,' their argument surfaced once more. Odin then changes the "Whosever be worthy" part of the magic of the hammer, and Hulk proved that he could lift it too.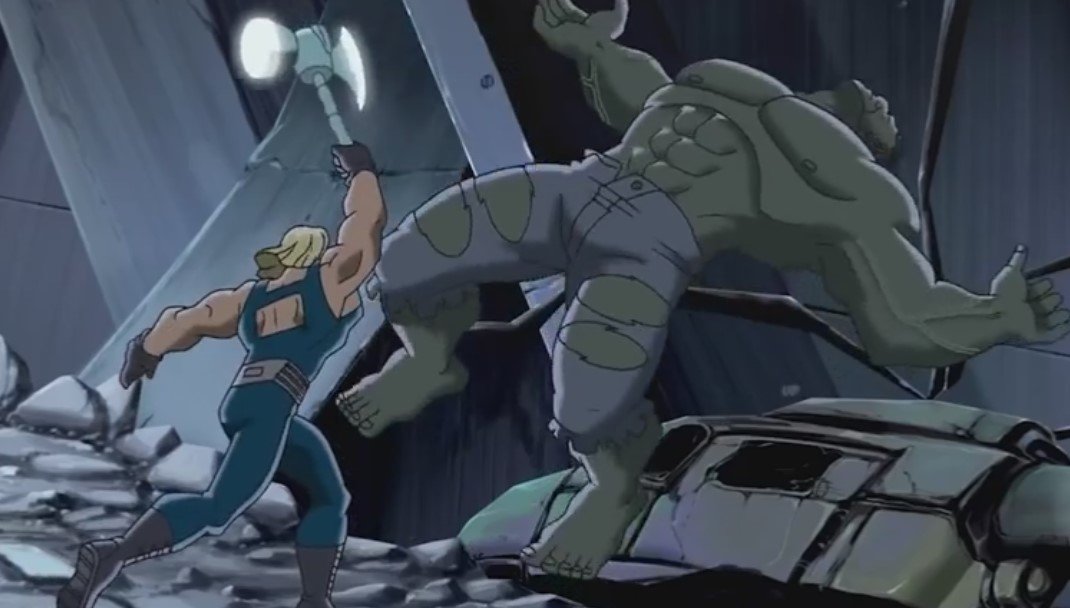 4. Superman
While the MCU might be more successful than any DC films yet, Superman can be considered the most popular superhero of all time. It's only natural that he was able to use Thor's hammer at one point. In 2003, there was an Avengers and Justice League crossover, where Superman got Captain America's shield and Mjolnir.
He used the hammer to defeat a foe, but when he tried to lift it once more to give it back to Thor, he was unable. But, does that mean that you can be worthy at one point and not in the next? Well, it seems that you are not always honorable, but rather depending on the moment and your actions, you can become it.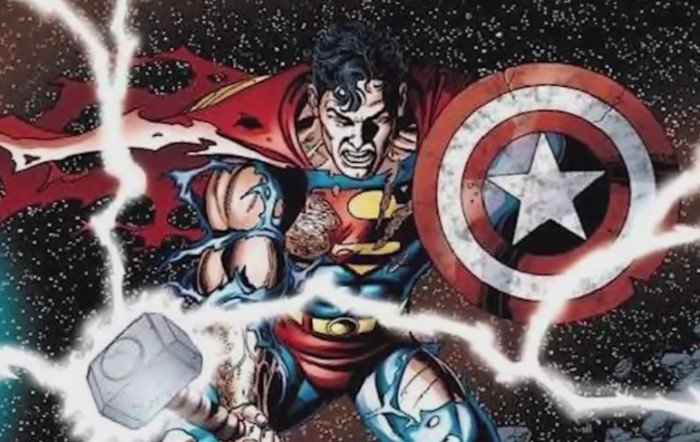 5. Loki
While the worthiness of the God of Mischief can be questioned from moment to moment, especially in the MCU, there have been times when he was able to handle Mjolnir. He tried for years to have the power of Thor, but only managed it in the event 'the Inversion', where he changed to become the God of Heroism and Truth.
As the name of the comic suggests, everything was inverted, so Thor was a villain in that story. Loki managed to lift the hammer because he was deemed worthy and was named an Avenger too. Unfortunately, "the inversion" happened due to a spell, and when it was reversed, things went back to normal in the world of the Avengers.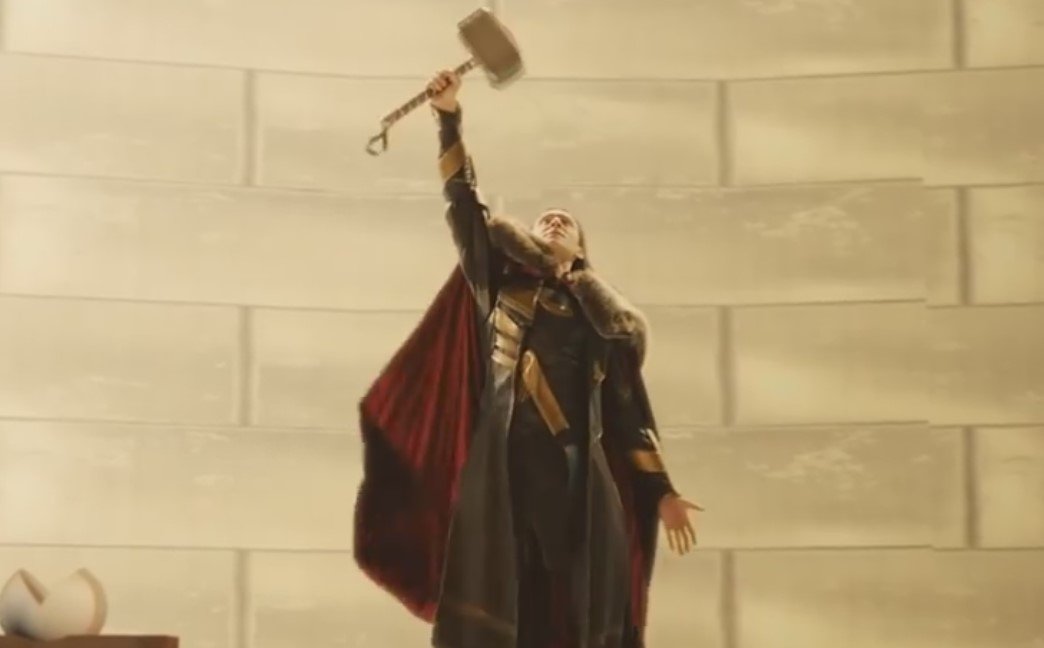 6. Deadpool
Wade Wilson might not be the obvious choice in this matter, but despite his sarcastic, murderous ways, he possesses many redeeming qualities, and he ultimately fights for the right side. Loki had Deadpool steal the hammer after Thor dropped it while battling bad guys, and Wade Wilson went to a carnival, using it like a baseball bat on games.
However, it was later revealed that that hammer was not the real one, but a fake one created by Loki himself. Mjolnir was exactly where Thor had dropped it in the first place, but hidden by the God of Mischief's magic.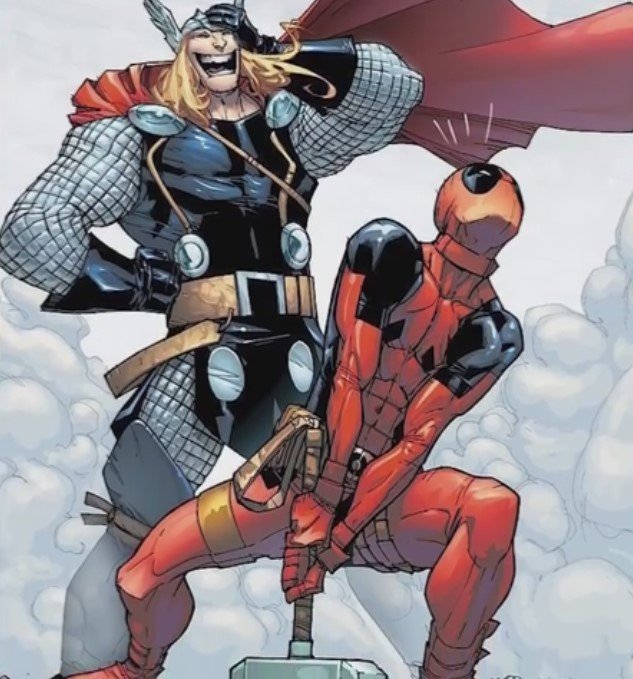 7. Storm
In another crossover moment in the Marvel universe, some of the mutants went to Asgard, including Storm. She had lost her powers, and Loki devised a new hammer named Stormcaster with the ability to control weather patterns. She became a Thor-version of herself but was eventually able to escape from Loki's control, leaving the weapon behind.
Now, Stormcaster is not Mjolnir, but in another event, she was given the hammer again, becoming that persona once more. During that time, she did pick up Thor's hammer to destroy Stormcaster, but Thor was also holding Mjolnir at the time. However, many fans think she was worthy because she did not want to have Stormcaster's powers.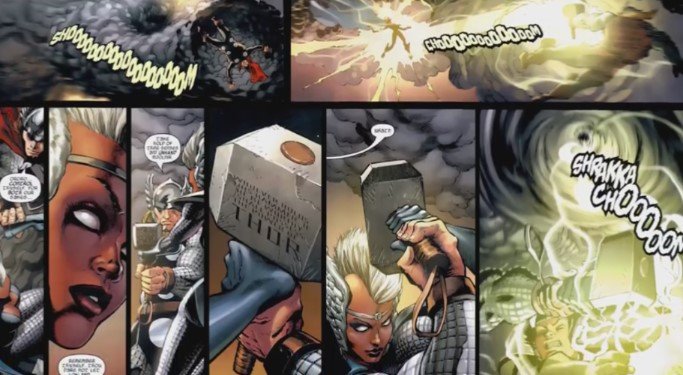 8. Vision
In 'Age of Ultron', he was deemed worthy of holding Mjolnir. It's said that he might have needed to show the Avengers that he was good enough to face Ultron with them. Furthermore, as an A.I., he was born with a pure heart, so it makes sense that he would be able to handle the weapon. However, it might be because he is not human as Tony Stark said.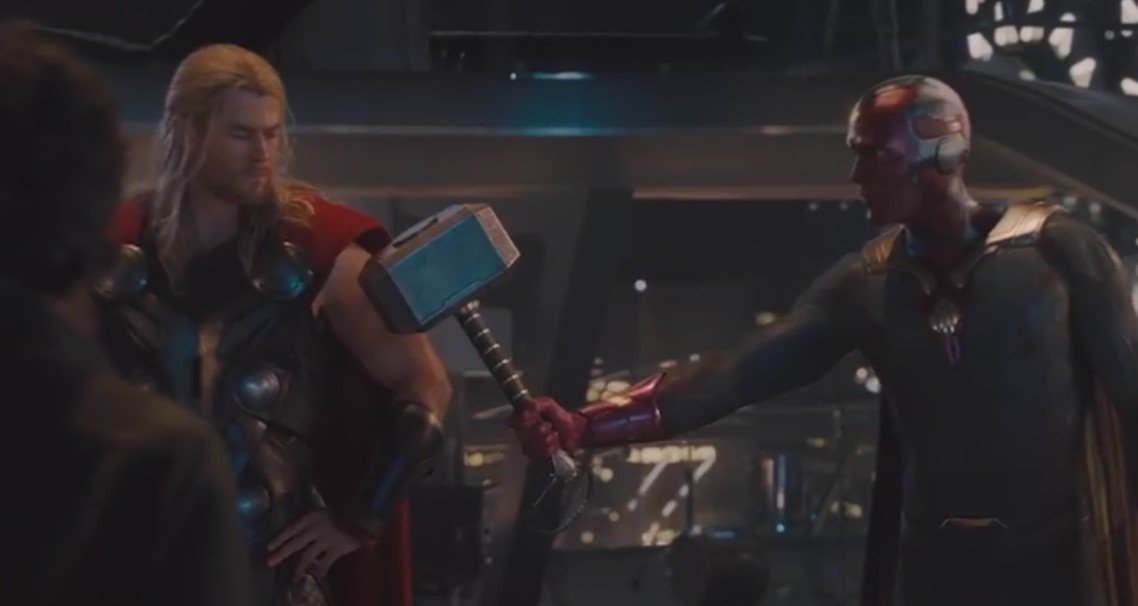 9. Thunder Strike
Heroes depend on their aliases, and Thor has had several throughout his story. At one point, he used the name Eric Masterson, who was an average construction worker before he met Thor. When they merged, Eric was able to use Mjolnir, but when Thor came back, Eric was given his own weapon, Thunder Strike. He used that same name as his superhero alias.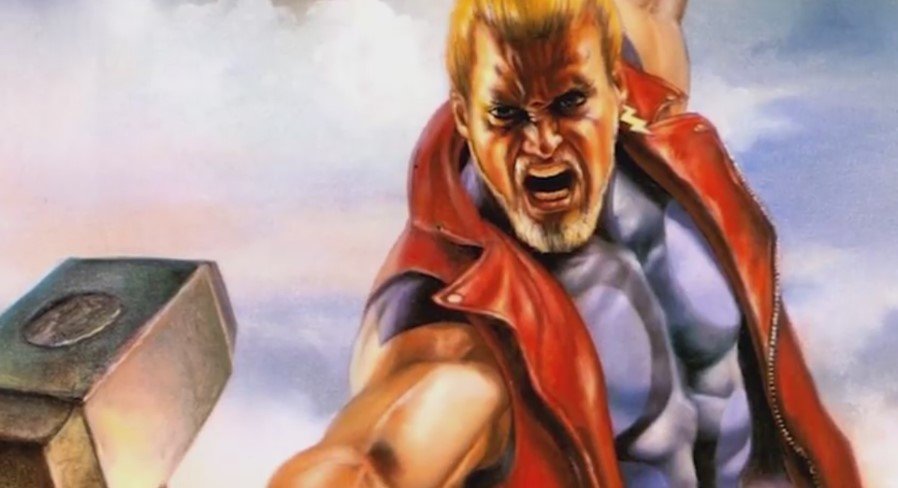 10. Jane Foster
Thor once considered giving up his god status to be with Jane, and Odin almost made her a god herself, but she failed the test. Later, Thor and Jane's relationship ended, but a new female version of Thor appeared. It was none other than Jane Foster. At first, Thor was not happy about this because Jane was going through chemotherapy due to cancer, but when she transformed into the Thor-version, she was healthy.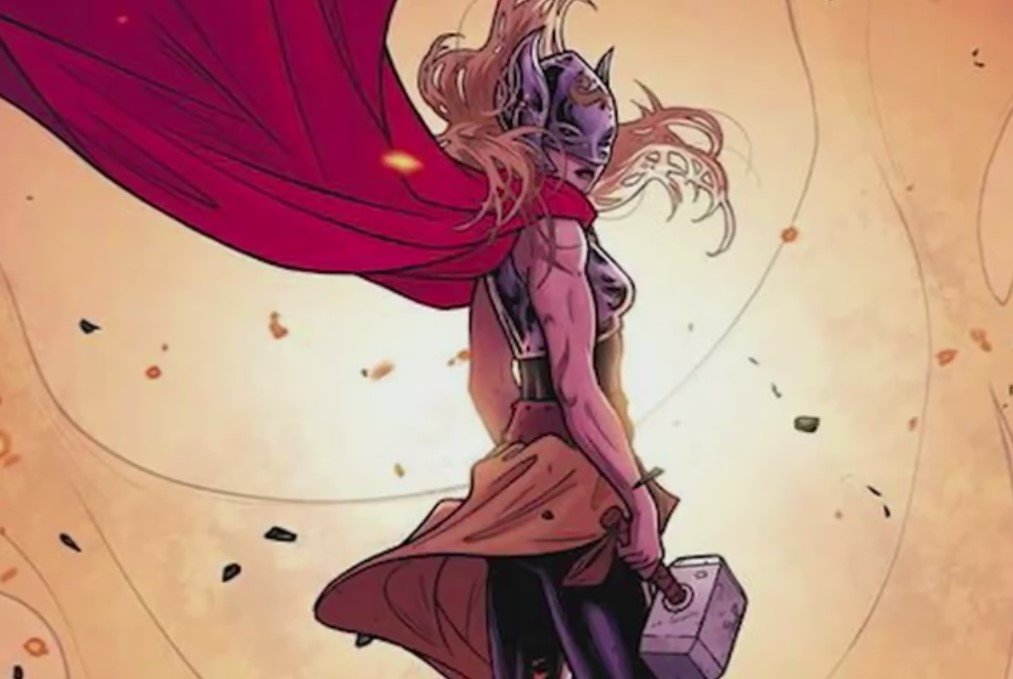 Who do you think is the most worthy of wielding Mjolnir? Do you think the weapon could return to the MCU after it was destroyed in 'Thor: Ragnarok'? We sure hope so. If you liked this article, share it with your friends who wish to prove their worthiness by lifting the hammer. See you next time!
Source: Youtube/CBR
Related: