10 Year Challenge: Earth On The Brink Of Destruction
Have you done the #10YearChallenge yet? If you haven't, at least we're sure your newsfeed is clogged up with pictures of your buddies showing off how much they've changed and grown in a decade. But did you know about the #10YearChallenge that really matters? The effect of global warming on our planet.
Some people have started to use the social fad for a far more critical cause that your friends' hairstyle or clothing. Conservationists are using the challenge to warn others about how much our planet has deteriorated in 10 years. Let's consider some of the highlights of this new eco-friendly campaign to raise more awareness about the matter.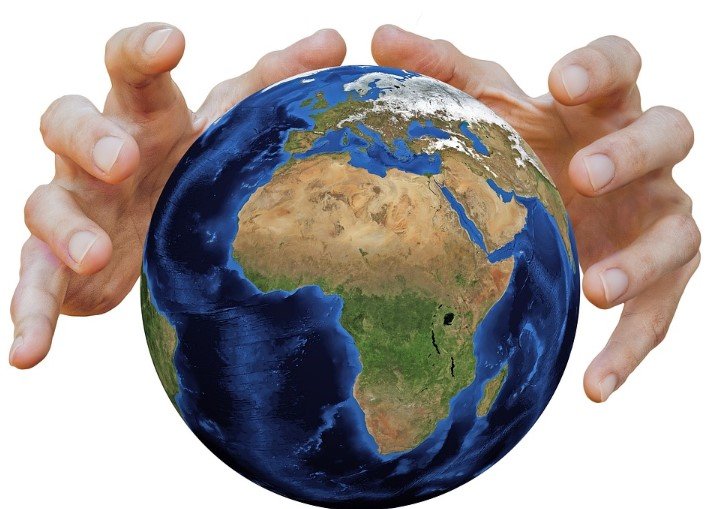 A decisive year
2019 started off good in many fields but definitely not when it comes to our environment as the world recently received not only one but two pretty bad news about our oceans. It turns out that, according to Insider, 2018 was the warmest year on record for the bodies of water.
Apart from that, experts found out that oceans are warming up 40% faster than it was thought. And to make matters worse, investigations also discovered that the Antarctic Ice Sheet, which is the block of sea ice covering the Arctic Ocean, is melting almost six times as fast as it did in the 80s.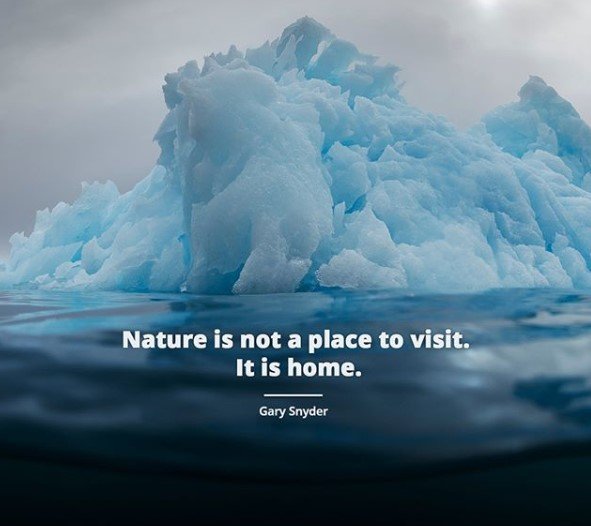 Forbes also reported some alarming yet indisputable facts about climate change like the rise in the average surface temperature of the earth and in sea levels, which have risen by around four inches. This can result in the loss of coastlines and islands at some point. Amid these terrible facts about our planet, people are trying to convey an important message and encourage people to do their bit.
As it is said that a picture speaks a thousand words, activists, NGOs, environmentalists, and institutions like Greenpeace and the European Commission decided to take advantage of the social network challenge which consists of two pictures with ten years of difference lined up side by side regarding various systems in our planet.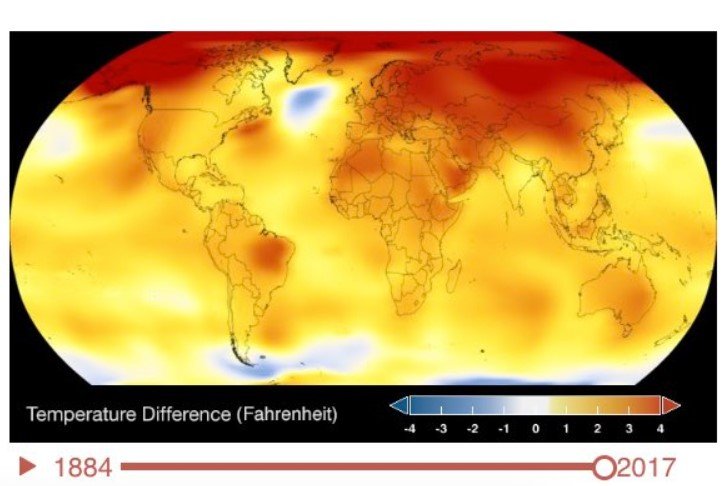 Our oceans 
A first good example of the devastating change of our planet can be seen in the Great Barrier Reef, the breathtaking coral reef that stretches across 1,400 miles, making it the longest and the largest in the world. Reports indicate that nearly half of the barrier has died since 2016. 
Coral reefs, in general, are disappearing at an alarming rate and deteriorating into a lifeless husk, and the photo shared by theplanetlovelife on Instagram makes it very visual. Meanwhile, marine flora and fauna also struggle to survive in a dying habitat due mainly to coral bleaching.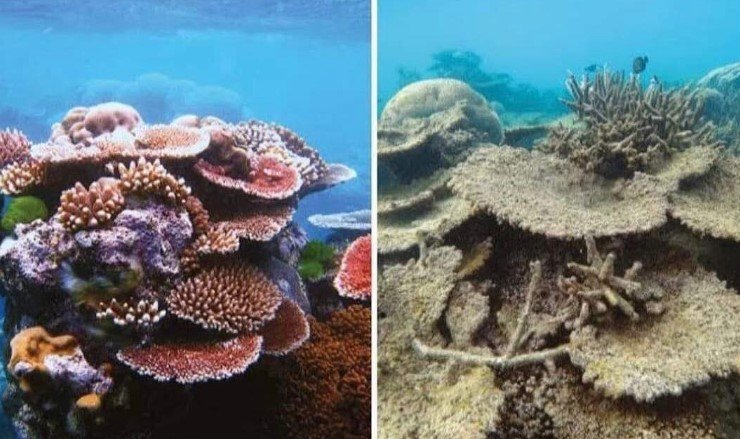 This phenomenon occurs when corals expel the symbiotic algae living in their tissues or degrade the algae's pigment into a whitish color. Bleaching is associated with the acidification of the water and higher ocean temperatures, according to Britannica. 
But the adverse effect on our oceans doesn't stop there according to Euro News. Places like the Caribbean is also experiencing an environmental crisis connected to the propagation of Sargassum, a type of algae that accumulates on beaches and releases toxic gases.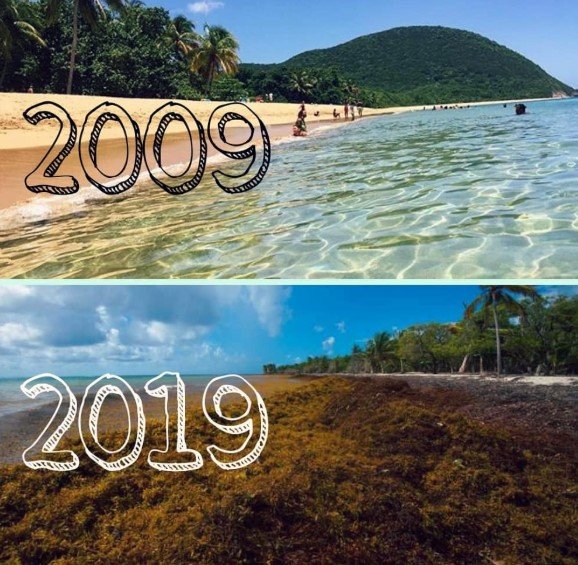 Rivers and lakes
Insider also noted what is going on with other bodies that are the primary sources of freshwater. Lakes and rivers are shrinking, like California's Lake Oroville according to some pictures comparing it in 2011 and 2014, while populations grow exponentially. And the little water left tends to be polluted by fertilizers and pesticide running from farmlands.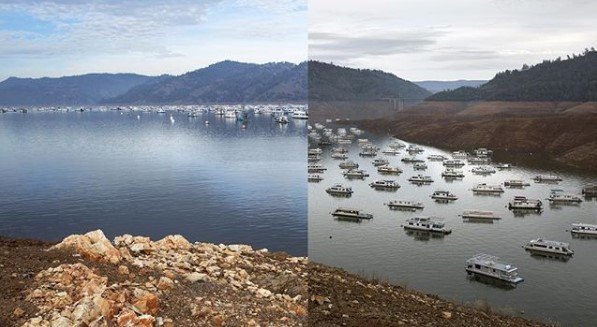 Forests
Trees do not escape from the #10YearChallenge since forests in Central Africa and South America are shrinking due to deforestation and logging. Greenpeace shared a picture on its Instagram account exhibiting the extent of deforestation in the Amazon Rainforest, the largest in the planet. Along with the photo, a caption can be read: 
"That which took nature hundreds of thousands of years to create, humans have destroyed in less than ten. This is the saddest #10YearChallenge you'll see today."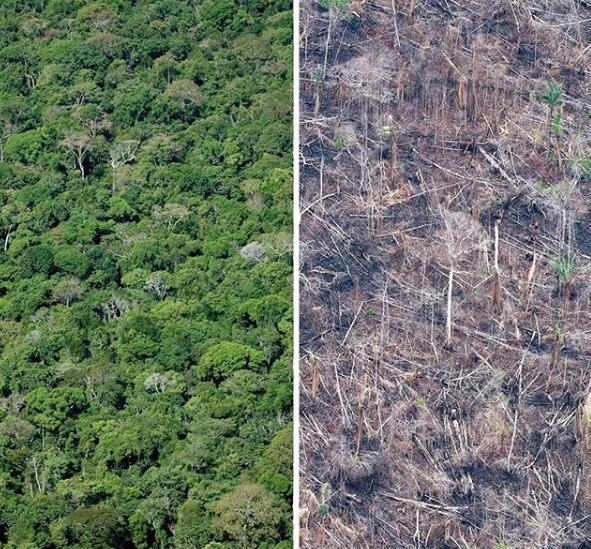 Glaciers
Perhaps, melting glaciers are some of the most compelling and visual evidence about the negative impact of a warming planet, and Insider gives us a brief yet clear explanation of this. In a nutshell, glaciers are melting due to the warm waters pooling underneath them.
In a worst-case scenario, Antarctica's and Greenland's Ice Sheets might collapse, sending vast quantities of ice into the oceans and increasing sea levels around the world in an event dubbed "the pulse." If this ever happens, South Florida's sea level could rise by 30 feet by 2100, and the effect on other coastal cities could be worse.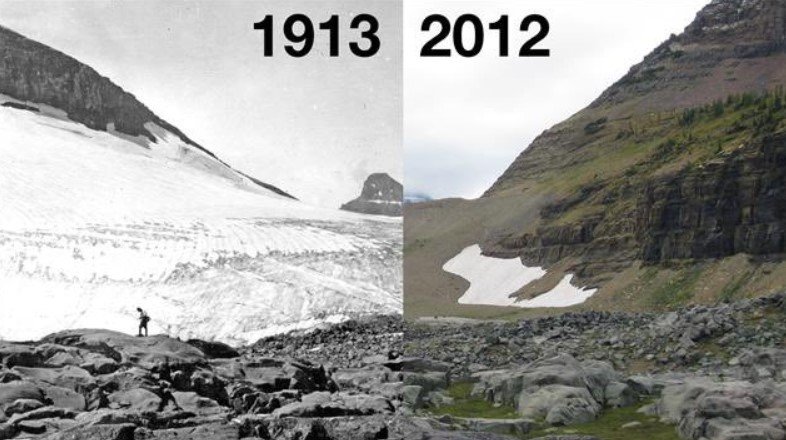 To give an example, The SDG Academy shared on his Twitter a picture of Rhone Glacier in July 2008 and then in September 2018 where it is clear to see how much ice has melted. The caption of the post, which received over one hundred likes and was retweeted many times, reads:
"The real #10yearchallenge? Climate change. According to @IPCC_CH #SR15, we have just over ten years to #ActOnClimate before we cause irreparable damage to our planet."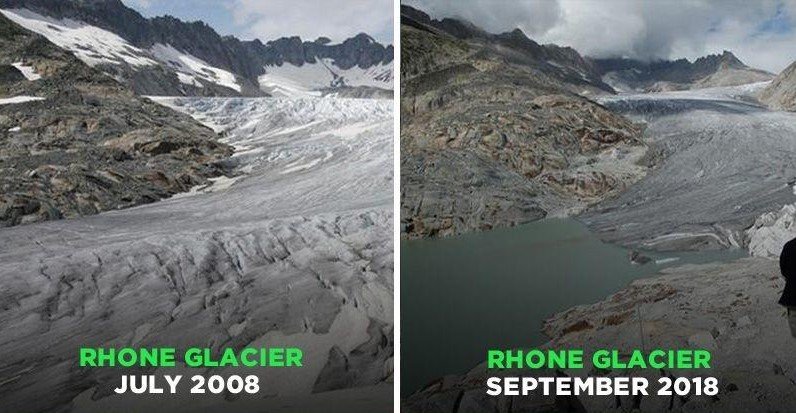 Some experts such as scientist Kristen Weiss opted for an even more visual approach highlighting the extent of the melting glaciers on her post. She outlined in red color how much Mendenhall Glacier in Alaska has retreated in less than ten years due to a warming climate. With her challenge photo, she wrote:
"A #10YearChallenge actually worth caring about (no disrespect to y'all who somehow look better now than ten years ago): the world's glaciers are melting at alarming rates. We're losing freshwater fast, along with permafrost and precious habitats."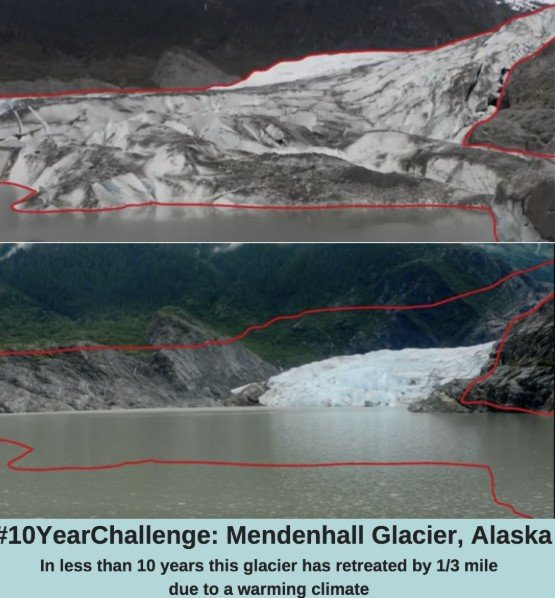 The help from celebs
Some famous personalities around the world decided to use their influence to help raise awareness about this serious issue by chiming in about the environmental #10YearChallenge. One of those was actor Leonardo DiCaprio who retweeted Greepeace's post about the Arctic 100 years ago vs. Today along with a message urging people to deal with this threat.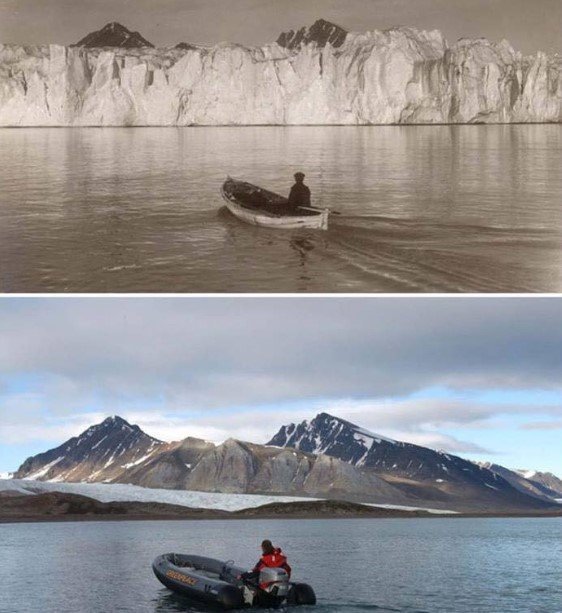 Mesut Özil, a German professional footballer who plays for Premier League club Arsenal also embraced the awareness message sharing a photo of a glacier in 2008 and 2018 along with the text, "the only #10YearChallenge we should care about."
Senator Cory Booker joined the campaign sharing the same picture as Mesut but added a stronger message, "we need to do everything we can to make sure this #tenyearchallenge is not the reality of our planet in 2029. If we want to pass on a sustainable, healthy world to the next generation, we need to have started yesterday."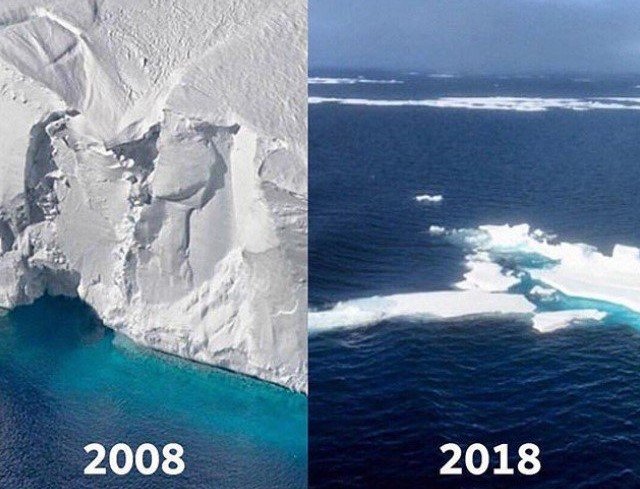 We hope that the #10YearChallenge of our planet truly helps encourage people to care about what really matters and make sure our children and grandchildren have a beautiful world where to live. If you agree with this fantastic initiative, share this article so that others get to know it as well. Until next time! 
Source: Insider, Lad Bible, Euro News, Forbes, Britannica
Check out our most popular content: