26 Photos That May Look Entirely Different When Given Another Look
Sometimes our eyes fool us and make us believe that we see things that actually don't exist, but we can't blame them because often things just aren't what they seem. This list is full of pictures that you will have to see twice before understanding what it is happening there, so be ready and keep your eyes open.
1. This person was really surprised when he realized that one of his chicken nuggets looked like a hole baked chicken. It is funny but cute at the same time.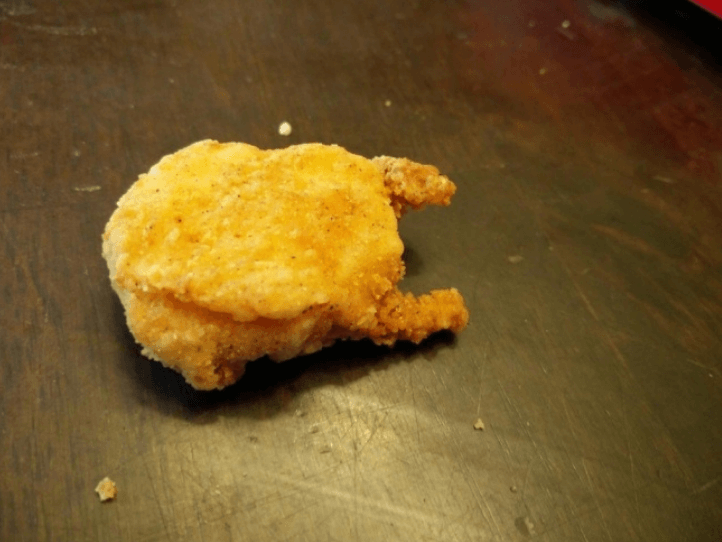 2. It seems like this teacher got a bit tired of receiving people in his office, so he put up a picture of himself on his door, so it looks like he is there all the time.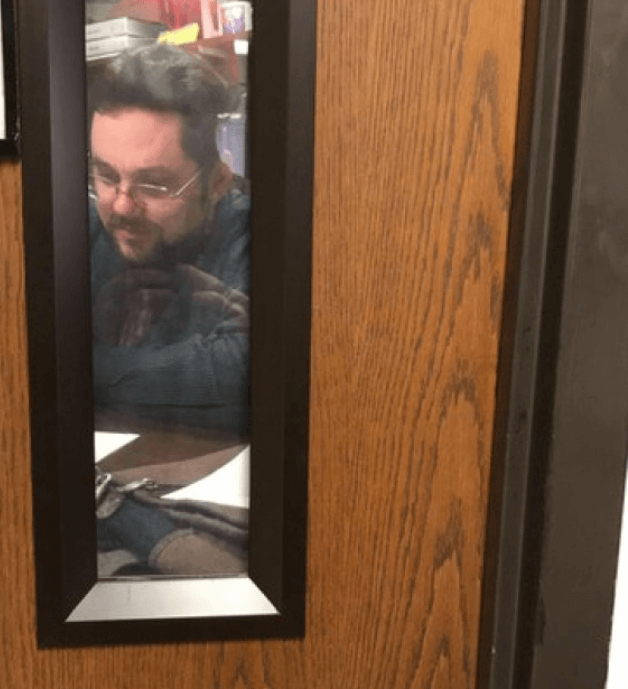 3. Imagine going outside and seeing that cloud in the sky. It clearly has the shape of a UFO and probably a lot of people freaked out.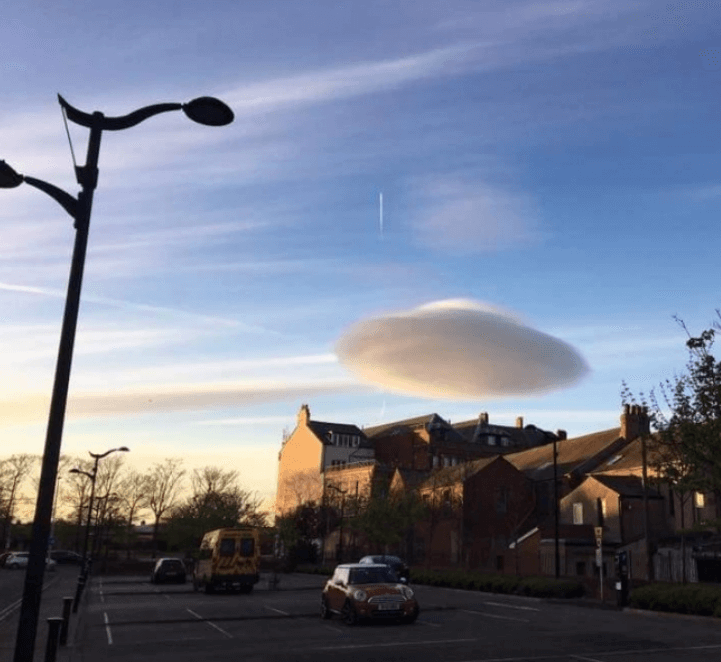 4. Hornets made a nest in the middle of two light bulbs and ended up looking like a surprised hornet's head. Is this a coincidence? We don't think so.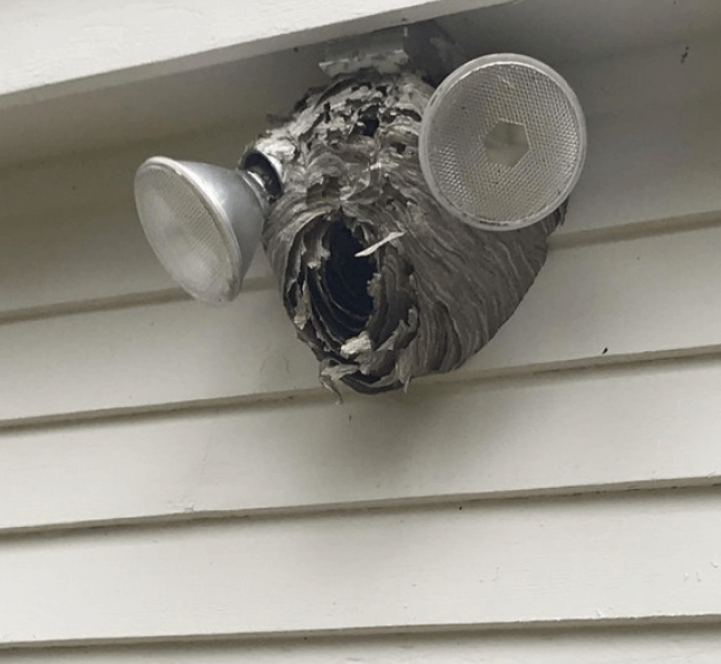 5. There is something wrong with the legs of that man! Well, actually not. If you look closer, you will notice that the wife's dress makes it look like he has hooves.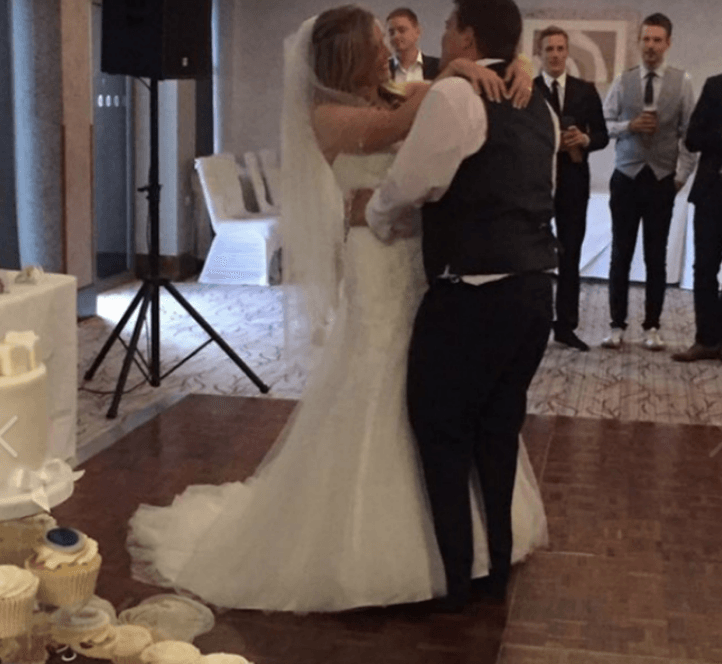 6. This picture confuses many and is because this figure skater seems to be trying to lift his partner. If you thought this picture was about that, look again.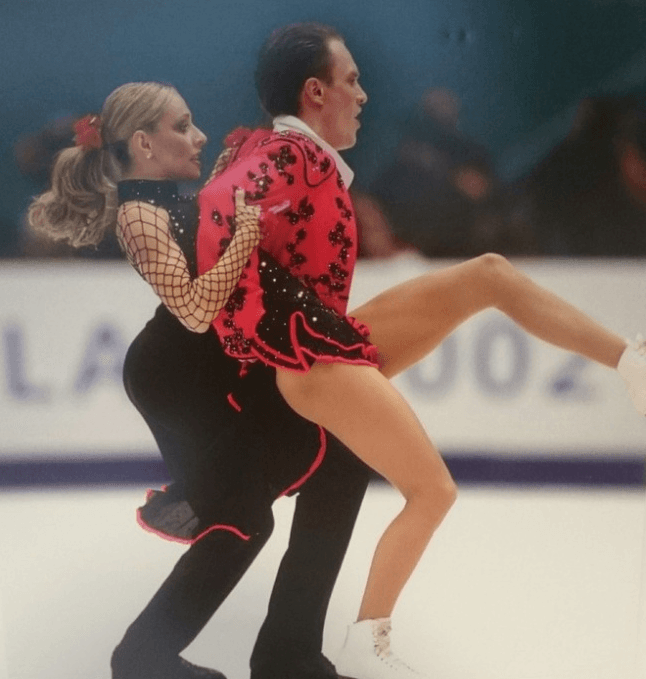 7. It is so funny to see this picture because it seems like this cat was cooking with a pan in his hand. The painting behind created that illusion.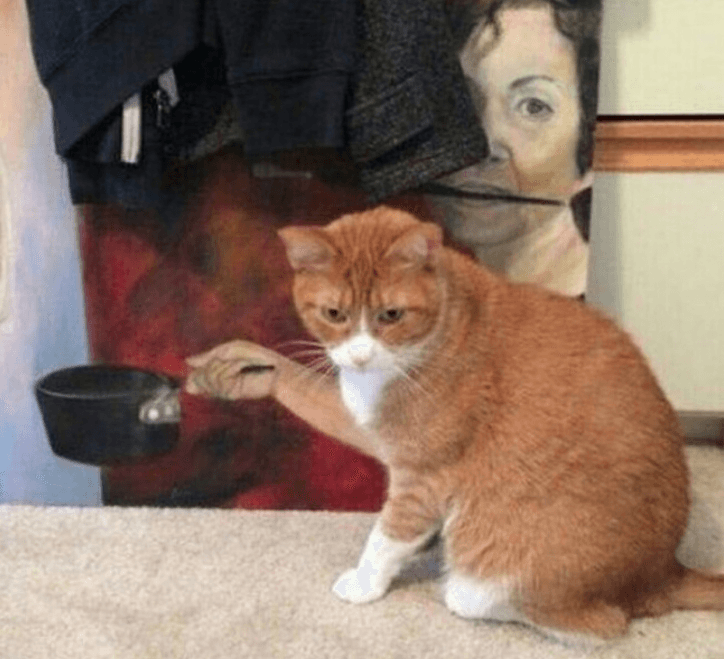 8. Due to its vibrant colors, many will think this is just a painting, but no. If you look closer, you will realize that it's a reflection of an overturned SUV in the water.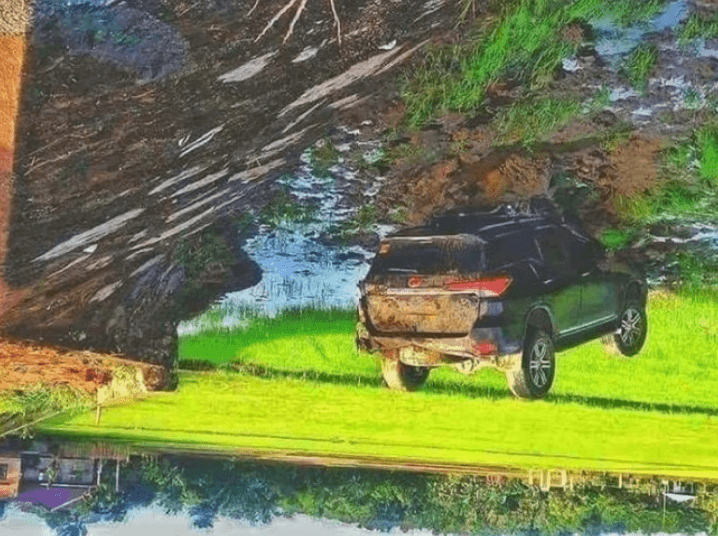 9. At first sight, it seems like if this parking deck was poorly aligned, but the reality is that its interesting design creates this weird illusion.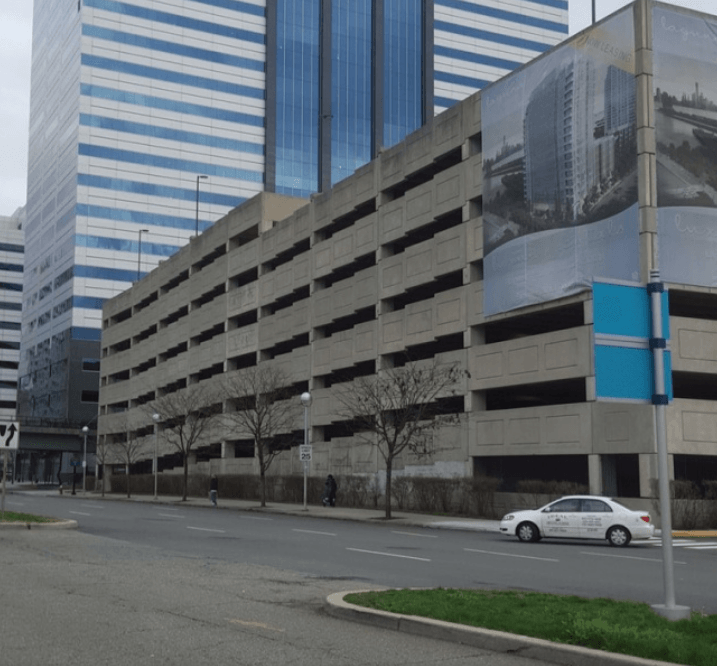 10. Here we have another building with a peculiar architecture, actually, it looks like it had a rendering error. Have you ever seen a building like this?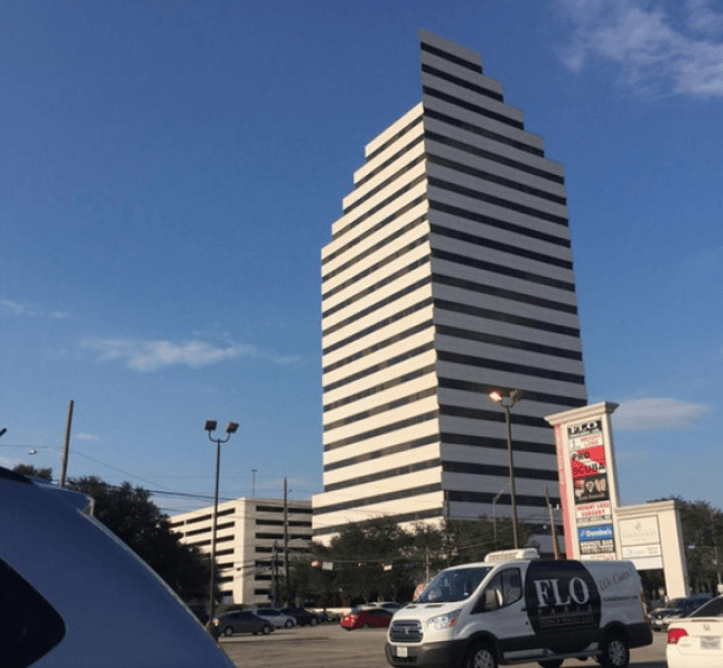 11. This person found this at the beach, and we can't stop thinking that is the skull of a little dragon.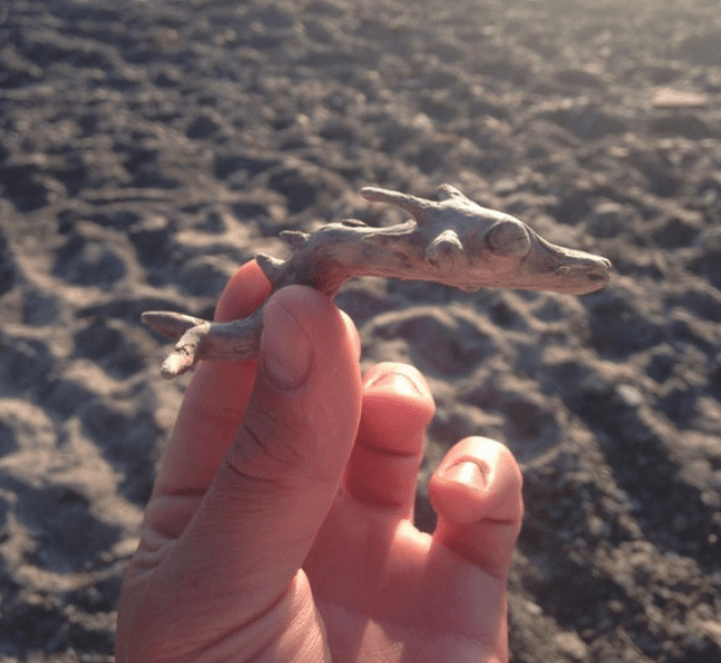 12. Have you ever thought how it would look the mix of a dachshund and a labrador? Here is the answer. It definitely is a very weird animal.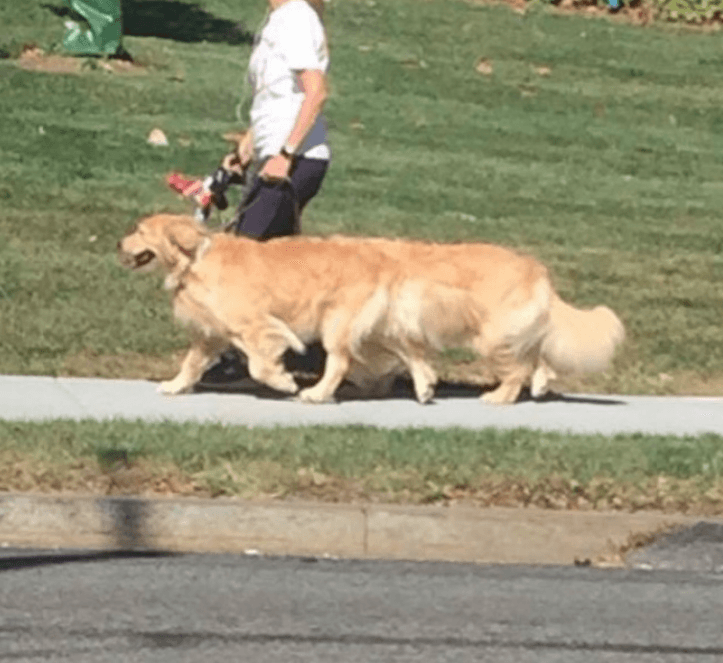 13. The first reaction people have after seeing this is to scream, but then they realize those aren't hands coming out of the ground.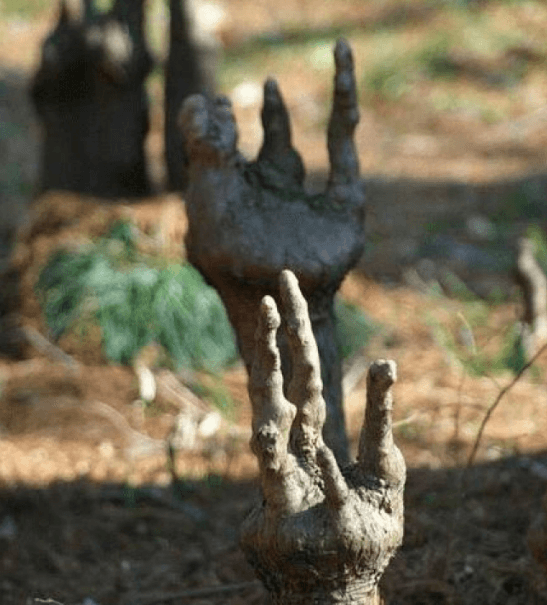 14. This man has the funniest X-ray plate of all and makes everyone laugh because the pins in his ankle look like a gondolier from Venice.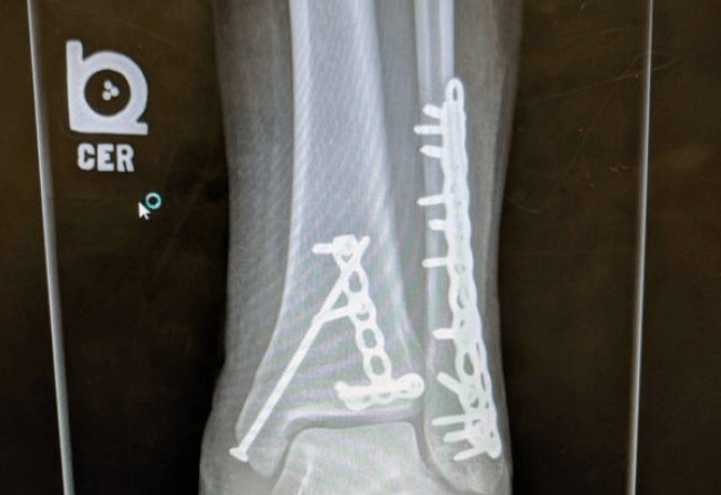 15. How many ears does this dog have? Thanks to the other dog behind him, it seems like he has four lugs. He looks funny though.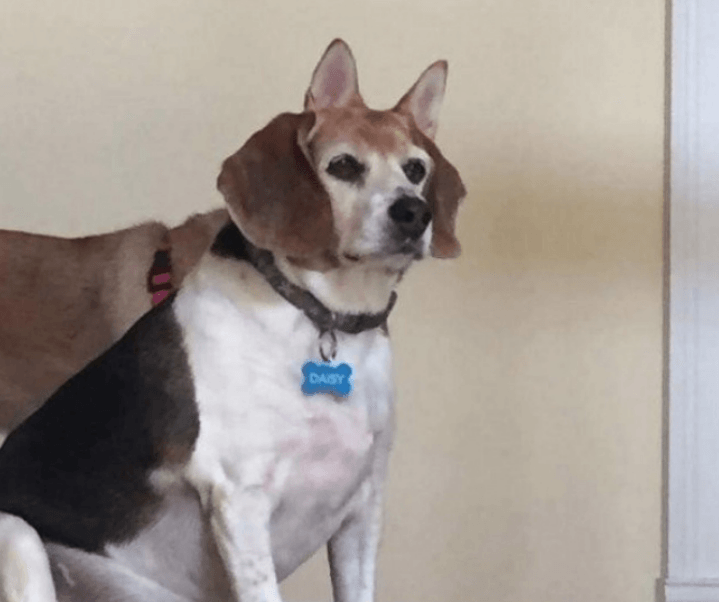 16. The reflect on this window makes it seem like there is a group of friends having lunch inside that van, but they actually are inside the restaurant.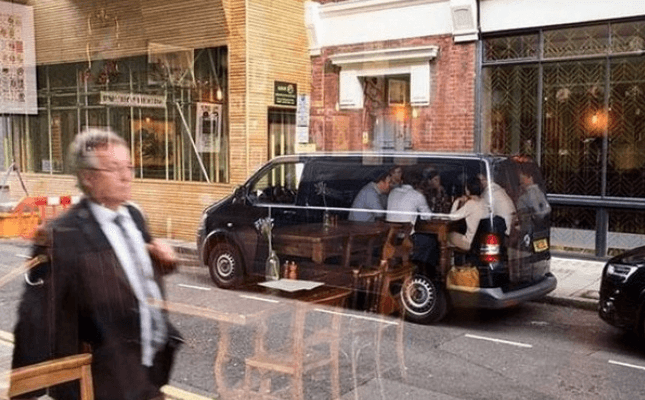 17. Here is a rare photo of two dogs who decided to go for a ride, and we must admit that that dog has incredible driving skills.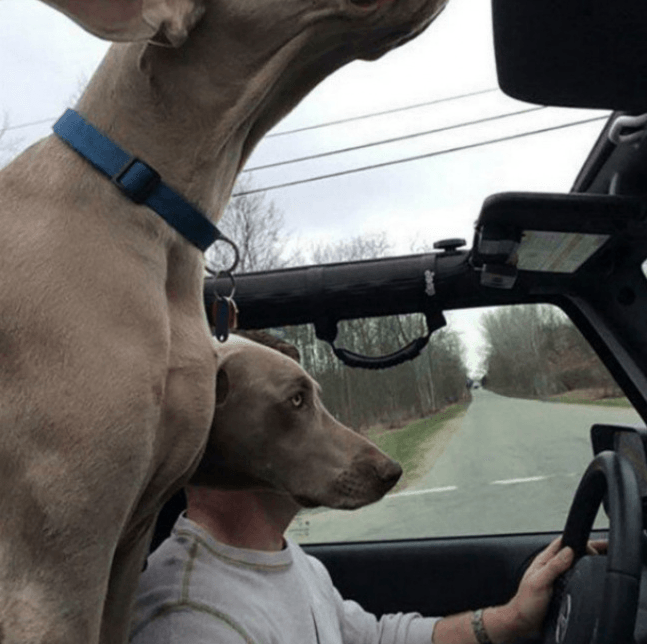 18. This guy is pretty chill taking into account that his leg is on fire, don't you think? Well, his leg is not actually burning, but that's the illusion created by the wood fire.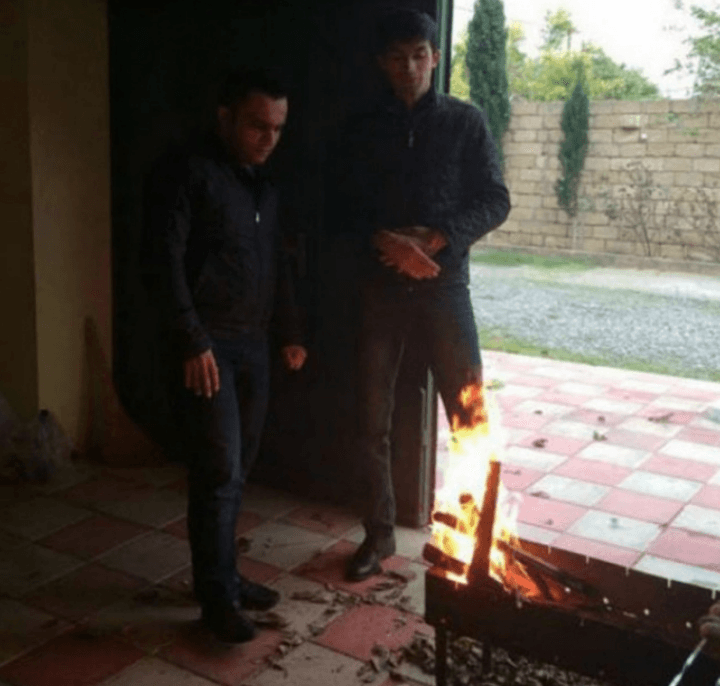 19. Of course, he won the career! He has four arms! Is that even allowed? He had so much advantage over the other contestants.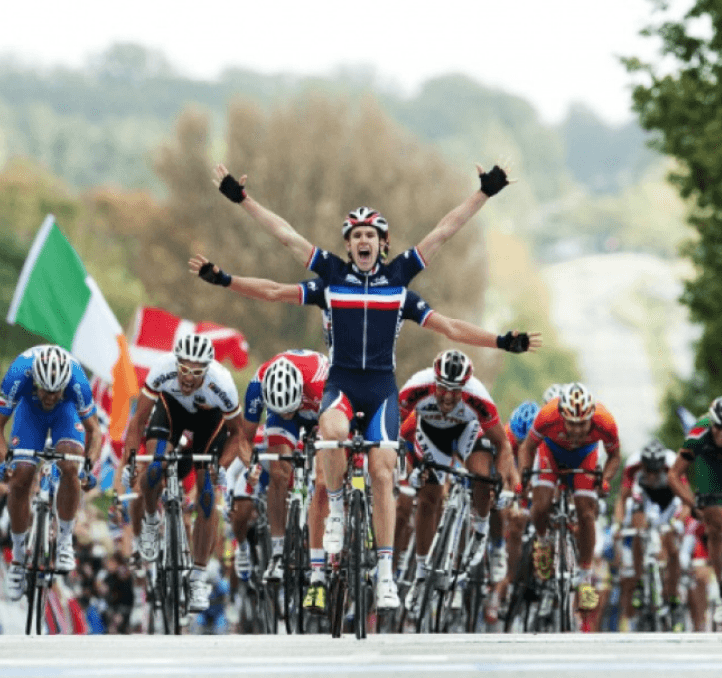 20. Is this a truck big enough to carry a cruise, or is that cruise small enough to be transported by a truck? We will never know.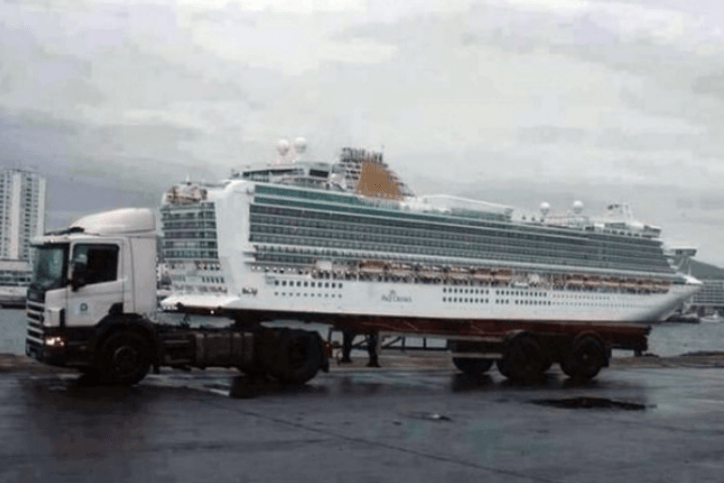 21. This is the beautiful picture of a dog spreading his wings to fly over the ocean. This type of animal is as unusual as unicorns.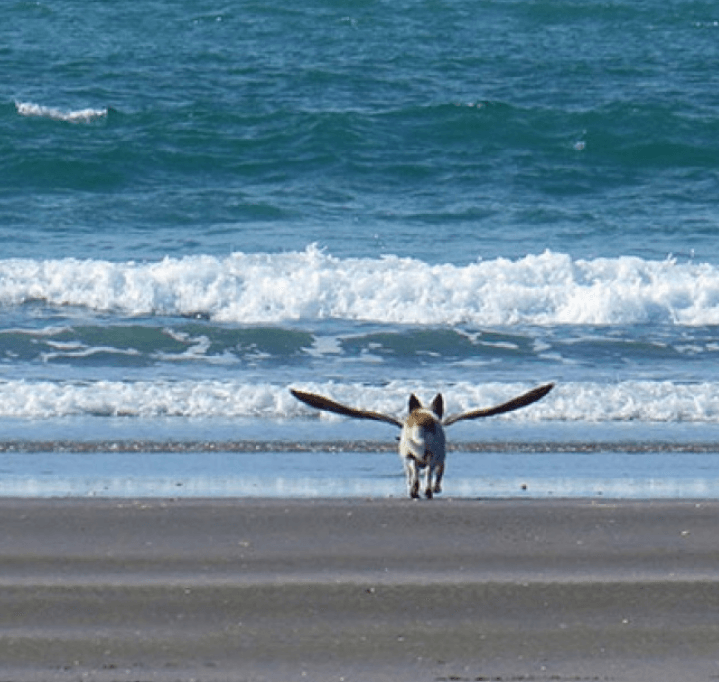 22. A Reddit user posted this picture and said: 'My friend took a picture of her cat through a dirty window frame and it looks like a painting.'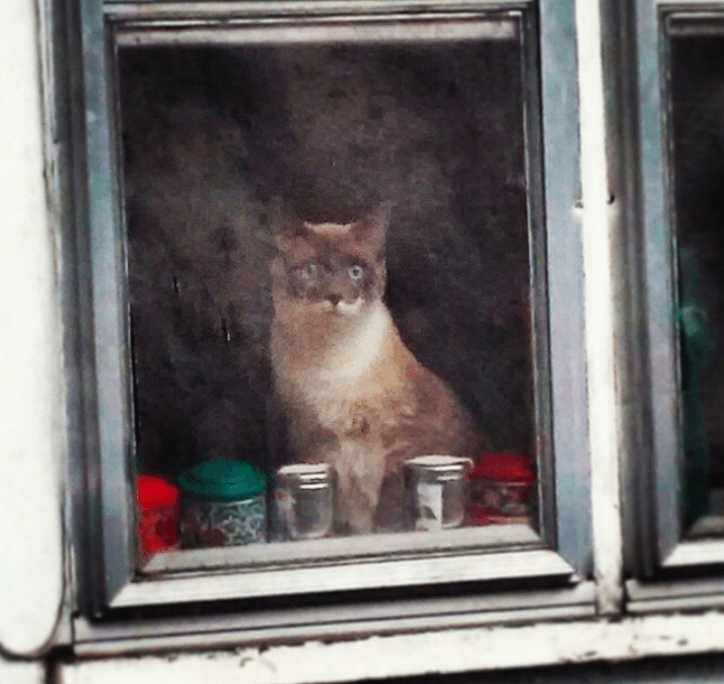 23. An Imgur user shared this familiar picture and told: 'For the past 10 minutes, I've been trying to explain to my sister that it looks like her legs are over her husband's shoulders... She doesn't see it.'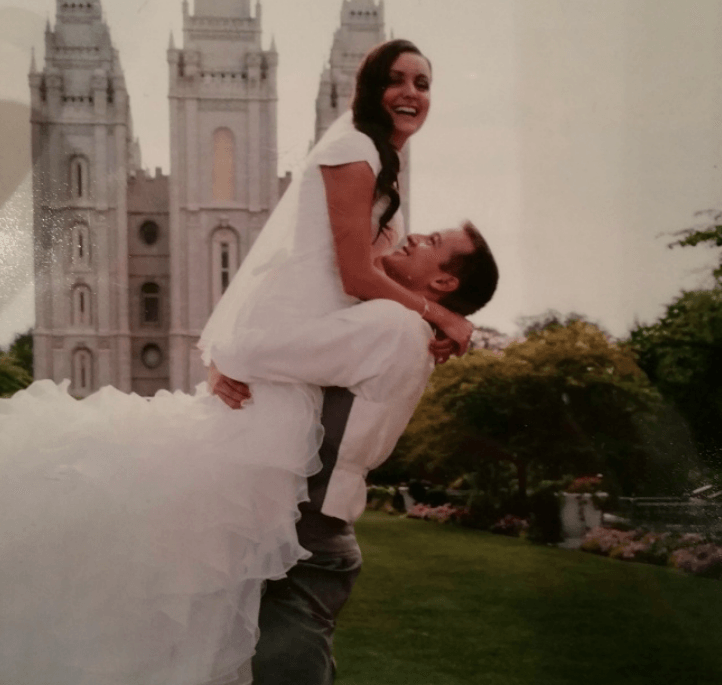 24. We understand that many people don't believe in dragons, but how can they be so skeptical when trees like these exist? They are real!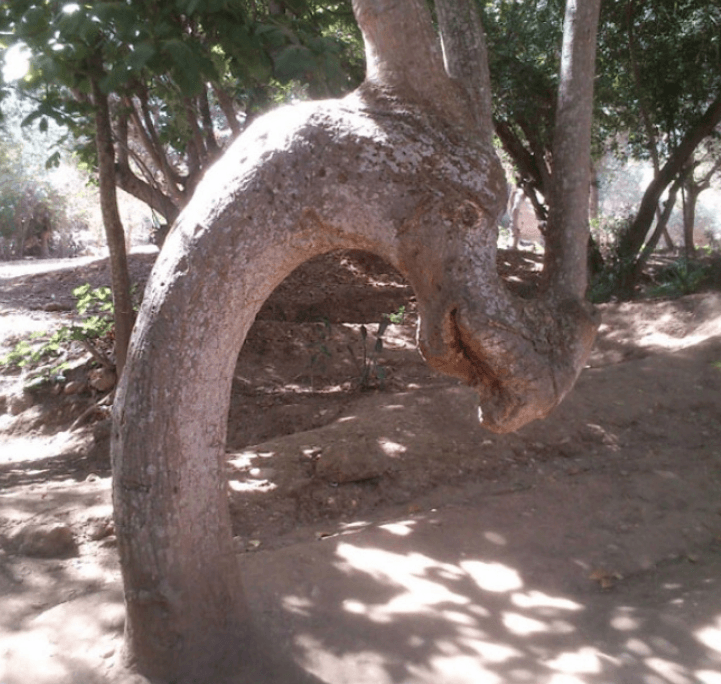 25. Someone took the photo of this grasshopper that was in his windshield because it looks like it's a giant and it's destroying the town.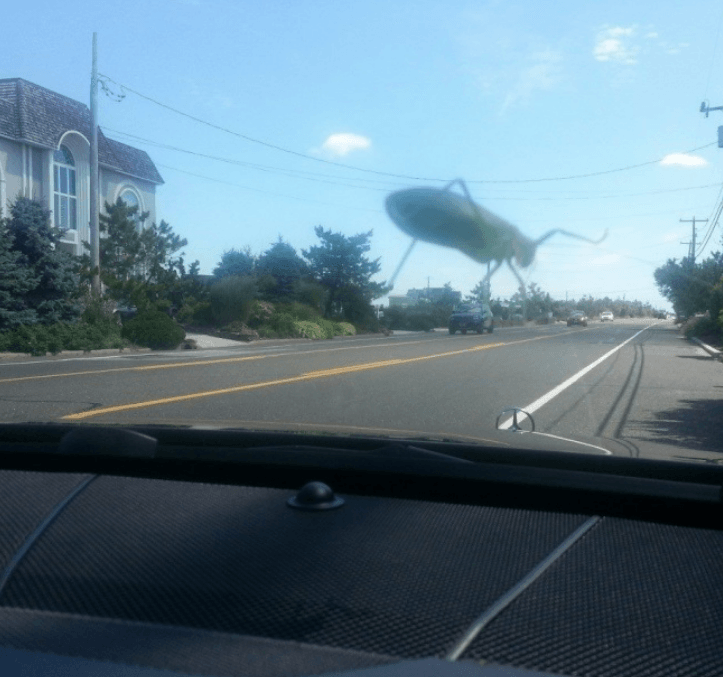 26. A Reddit user shared this interesting picture and explained: 'This is the same photo. Both sides are the same, pixel for pixel.'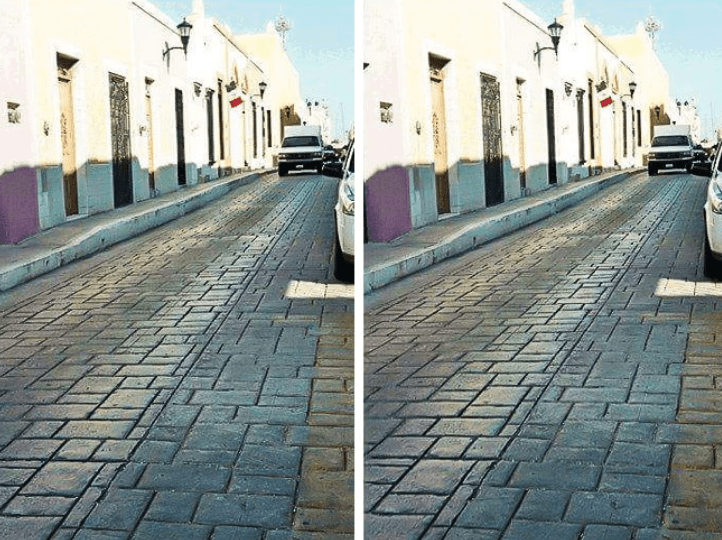 If you enjoyed watching these photos, share this list with some of your friends so you can brighten their day. Remember to stay tuned to keep reading our next articles, and tell us in the comments section which of this pictures made you laugh the most.
Source: Bright Side
Check out these other popular articles: