James McAvoy's 24 Personalities In 'Glass' Are Simply Terrifying. Here's An In-Depth Look
'Glass' could be already in your closest cinema, and we will finally get to witness the incredible acting chops of James McAvoy as he will portray nothing less than two dozen characters like a man with Dissociative Identity Disorder. Can you imagine that? And we have some actors who struggle to represent one!
The psychological thriller, sequel to 'Split' and 'Unbreakable,' promises a lot, so we cannot wait to watch it. But while we anticipate the movie, let's round up some interesting details about each of the identities of McAvoy's complex character. Are you ready to delve into his mind?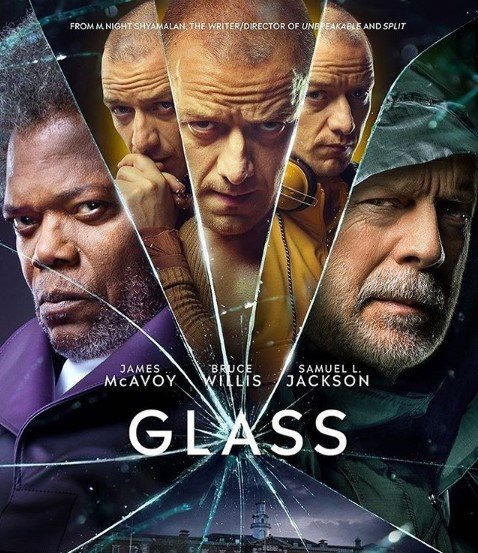 1. Kevin Wendell Crumb
He is the main character McAvoy will portray, a guy with DID. Some flashbacks in 'Split' can give us some insight about Kevin. His mother suffered from obsessive-compulsive disorder (OCD) and was abusive as well. So after the puzzling disappearance of Kevin's father when he was a young boy, he was left in the hands of his troubled mom. 
Kevin's childhood was marked by abuse, so to protect himself, he began to retreat into other personalities; his mind fragmented as glass and dissociated, giving birth to 23 other people, as the very McAvoy explained during an interview with The New Paper.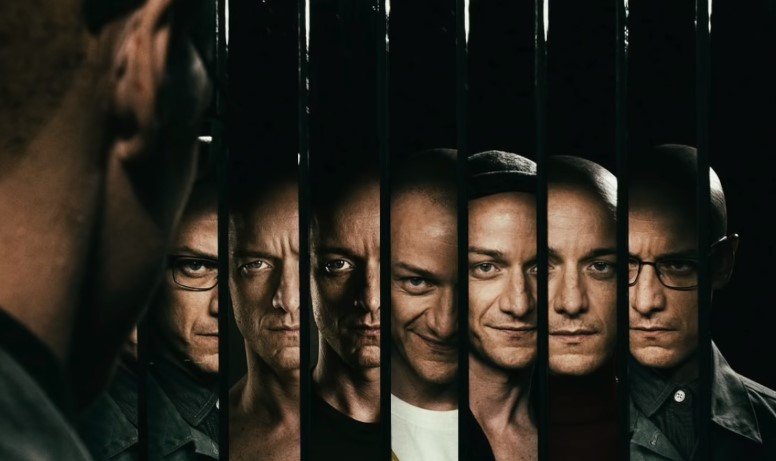 McAvoy added that Kevin has also been in sort of periods of coma since other identities have taken control and are conscious of his body, which is no longer his. The actor also said that playing Kevin was overwhelming because he is a man who doesn't want to be alive, so it is kind of sad.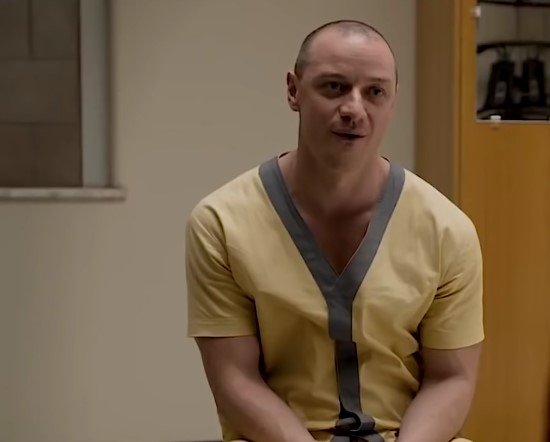 2. Barry S.
Barry is an essential identity as he was in charge of the Horde for quite some time and determined which personality would come out. He also used to visit Dr. Fletcher, a therapist who helped him be in control and whom he sent emergency emails to warn her about Kevin's other dangerous personas.
However, Barry was ultimately overtaken by several others, but we do know one more interesting detail about him, and it is his talent for fashion and design. He can be seen carrying a portfolio with all his sketches, so perhaps, we will see more of this in the upcoming sequel.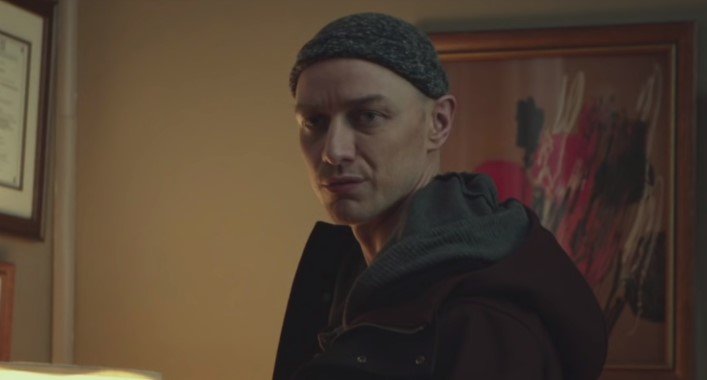 3. Dennis
After Kevin, the first personality we learned about in 'Split' was Dennis, an individual who wears glasses and is too organized. Why? Because he also has OCD as Kevin's mother and is obsessed with order and neatness. He has a positive side since Dennis is one of the caretakers of the Horde. 
This info was revealed in 'Split' when we got a brief glimpse of Dr. Fletcher's files. However, he also showed his weakness at the beginning of the movie when he kidnapped three young girls to dance for him. Apparently, he likes to watch naked teens while they dance.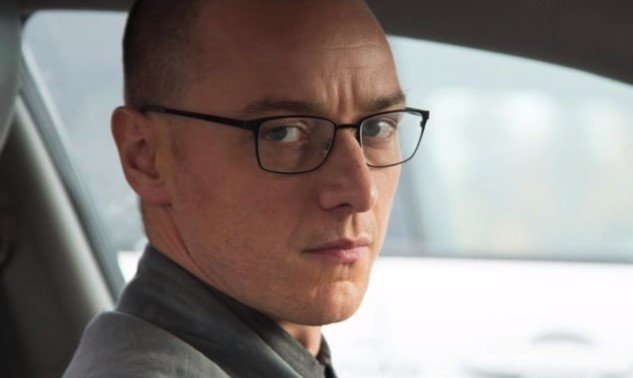 4. Ms. Patricia
The other caretaker of the group is, of course, Ms. Patricia, whom we can quickly identify when McAvoy wears a dress. Patricia is an older, calm, polite, and motherly woman that tries to keep the rest of the personalities in check. About Ms. Patricia, James told The New Paper: 
"The one I like the most is Patricia because she's got a little bit of kinkiness about her. She's celibate, and she'll never have that in her life. She's wedded to her faith, formerly Christianity and latterly the Beast. I think she's always fantasizing about being touched."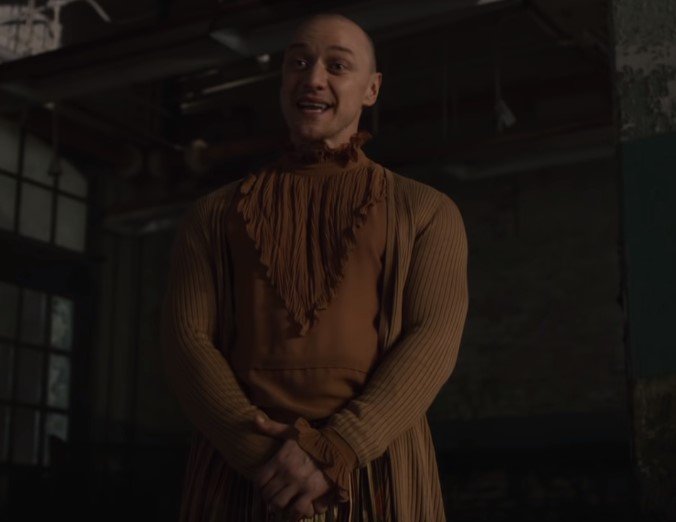 Patricia is also an orderly person like Dennis, but her level of perfectionism can make her quite unstable. Do you remember in 'Split' when she got upset because she cut a sandwich unevenly and felt the need to start from the scratch? That's the reason why she couldn't control Kevin, but that was until she and Dennis took Barry over.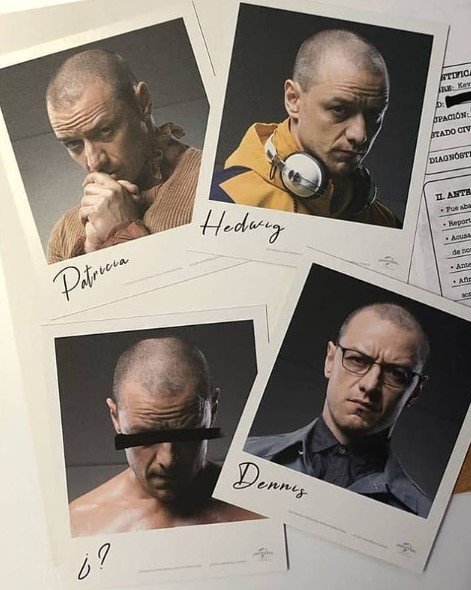 5. Hedwig
From an older woman, we get to a naive 9-year-old boy. We can easily spot him by his characteristic lisp when talking or because of his clothing: a yellow windbreaker with a hoodie and red socks, a fact he repeats over and over again.
Although he's only a kid, Hedwig can take control of Crumb's body whenever he pleases. It is also known he's a big fan of Kanye West and once befriended a girl named Casey whom Dennis once apprehended. We're sure we'll see more of Hedwig in 'Glass.'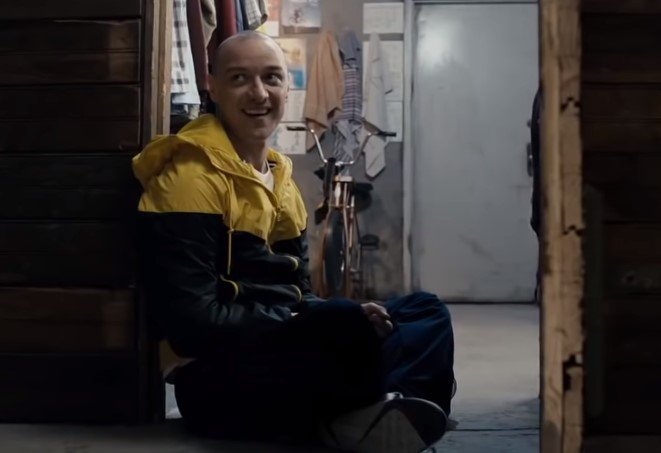 6. Jade
This is one of the identities that we can see on video logs, but not much is known about Jade apart from the fact that she has diabetes, so she needs insulin shots to handle it. In fact, in 'Split,' Jade can be seen giving herself one injection. She's probably a teen or at least acts like one; the heart next to her vlog name gives us that idea!
7. Orwell
Similar to Jade, Orwell can be spotted on video logs, particularly on one that shows up before speaking to Casey. He seems to be a historian, or we could easily picture him as a history teacher as well. Apart from that, it is certain that he doesn't like the idea of unleashing the Beast, what takes us to our next persona.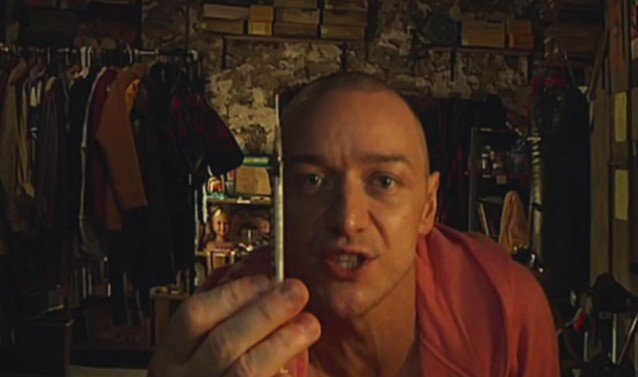 8. The Beast
Whenever Kevin shows off his strength and is shirtless, it is because we're getting to see the Beast, Crumb's 24th personality and the least friendly one. Near the end of 'Split' when Dennis leaves flowers at a terminal for Kevin's father, we get a glimpse of the Beast.
He is undoubtedly more physically built than Kevin and has some intriguing abilities: can run fast, climb walls, and bend steel bars. In 'Split,' we saw his bloody side when he killed and ate two girls he kidnapped, and a police report also let us know this identity is the blend of some animals from a zoo where Kevin used to work.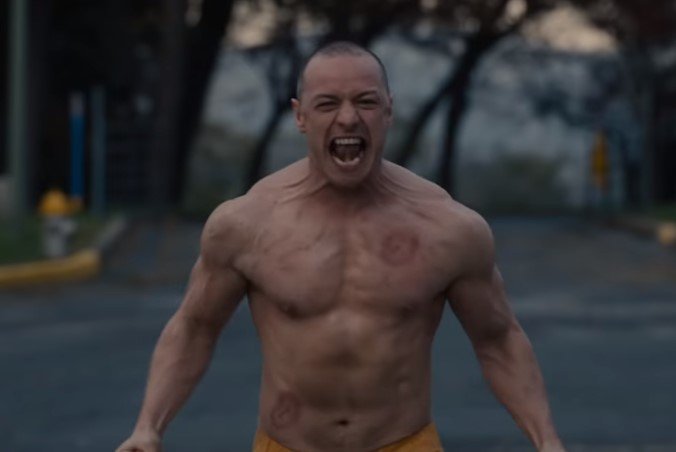 'Glass' trailer revealed that we will definitely see more of the Beast in the movie, and it is also known that Elijah Price, interpreted by Samuel L. Jackson, wants to form a team with this personality in the sequel. Can you imagine how dangerous that can be? 
9. Mary Reynolds
Little can be said about Mary as this is one of the personas that will be developed in 'Glass.' We saw her in the trailer of the movie when McAvoy appears on a bed with his legs crossed and he refers to himself as Mary Reynolds, the third woman we know of in the group.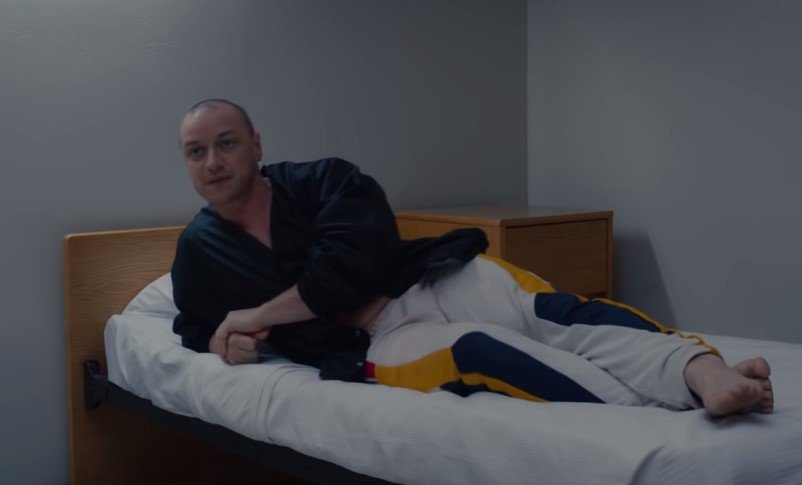 10. & 11. Heinrich and Samuel
These two personalities haven't been seen yet, but we already know they exist and that they are both worried about the Horde that lives inside Kevin's body, and we don't blame them. Who wouldn't be concerned about that? We cannot wait to see more about Heinrich and Samuel. 
The rest of the personalities
As for the remaining identities such as Norma, Polly, Bernice, Goddard, Luke, Felida, Ansel, Rakel, Kat, B.T, Jalin, Ian, and Mr. Pritchard, we will have to wait for 'Glass' to be on the big screen to learn about them. They are the newest personalities to be developed, hopefully, in the film.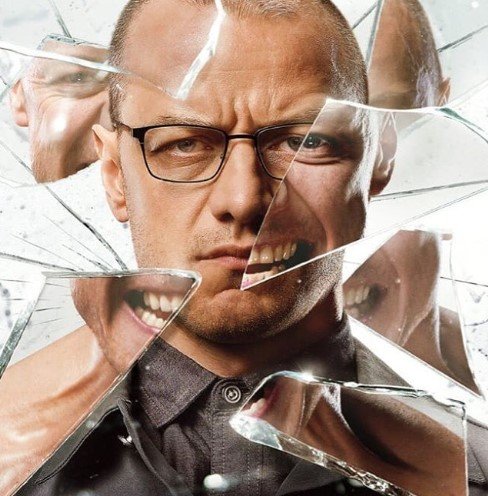 Wow! That is a lot to take for just one actor, what makes us more than sure that James McAvoy will wow us with his latest production, but we can only wait patiently a bit more. What do you think about this article? Let us know in the comment section below, and stay tuned with us for more up-to-date articles about the best movies of 2019.
Source: Insider, The New Paper, Screen Grant
Check out our most popular content: