Brooklyn Nine-Nine's 10 Easy-To-Miss Details We Failed To Notice
Here are a few fantastic small details and easter eggs that you may have missed while watching Brooklyn Nine-Nine! For this list, we're looking at little things in or about 'Brooklyn Nine-Nine' that you may not have picked up on because you were laughing too hard at Peralta's shenanigans. Let's take a closer look and prepare yourselves for a few surprises.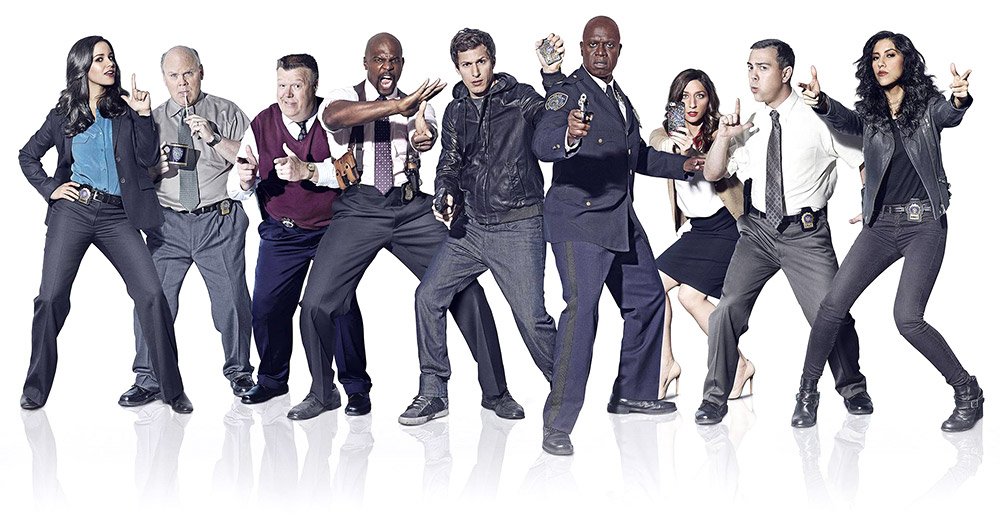 10. Four drink Amy
In season 2: Beach house, Gina lists what happen to Amy after she's has a certain number of drinks. One drink and Amy is a little spacey. Two and Amy volume becomes louder than usual. Three, and Amy literally dances her pants off. Four, and this sets her off into a flirtatious mode. When she's had her third drink, it's time to pack up and go home.
During Jake and Amy's date in season 3, she orders four shots in order to calm her nerves. We know how calm and confident people get when they're a little tipsy, so she obviously thought this would be a great idea. 
So, he goes ahead and orders four Kamikaze shots and four for Amy as well. Not surprisingly, the couple ended up going home together and well, you know the rest. We know that Gina is super perceptive, but it's really amusing just how predictable Amy is.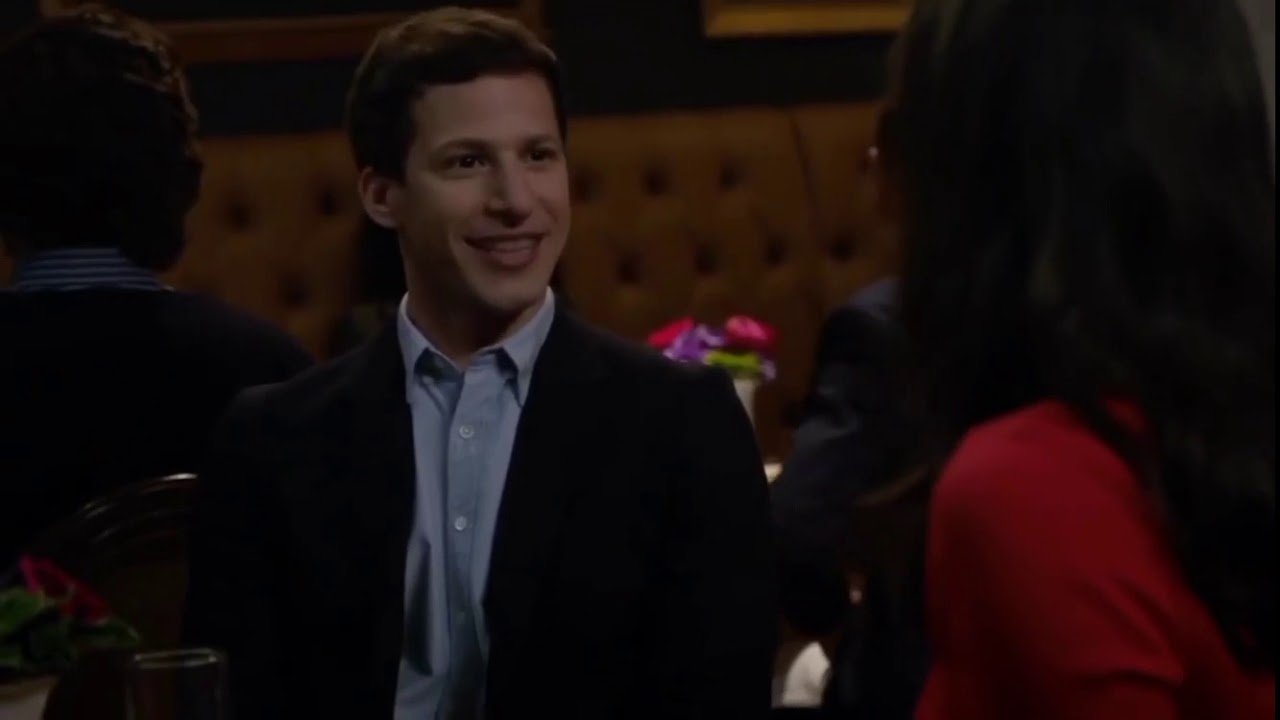 9. Hitchcock's tattoo
We got to see the hilarious scene with the tattoo and then Hitchcock and Scully having a bit of banter regarding the strange ink. These are by far the funniest guys on the team, and we all had a great a laugh when Hitchcock got a tattoo of himself and proclaimed that he is Mr. Nine-Nine. 
This was not just a once-off joke either because in season five when Terry and Holt are visiting Rosa in prison, they bump into Hitchcock who is already there to see his lover. Apparently, he has a prison lover, and he strips off his shirts in a moment of passion to reveal that ridiculous tattoo of himself. 
We are all for consistency when it comes to these shows, but even though we love Hitchcock, we cannot stand seeing that ugly thing on his arm! Thankfully, he puts his shirt back on when things are getting out of control.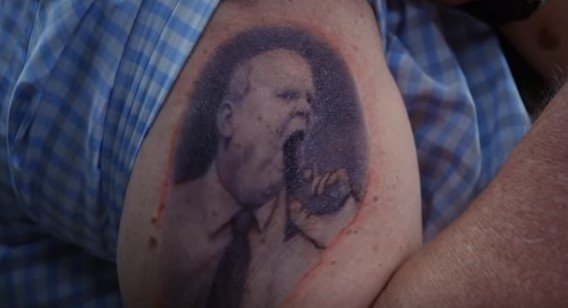 8. Terry's football past
Terry's known for taking down criminals and busting cartels, but the worst challenge he had to face was the fire department. If you saw Terry Crews lining up in front of you, there is really nothing you can do. During the game he's exceptionally massive and totally in shape, so we know he's going to score a touchdown. 
You'd pray to be on his team because if you're not, you may suffer from more severe injuries than just a deflated ego. In the first season's episode, during a game of charity football, the New York Fire Department felt the wrath of Terry as he led the police department to a huge victory. 
This scene is actually a nod to Mr. Crews' early days playing pro football for numerous NFL teams, including the Chargers, Redskins, and Eagles. Don't you just love that little victory dance he does at the end?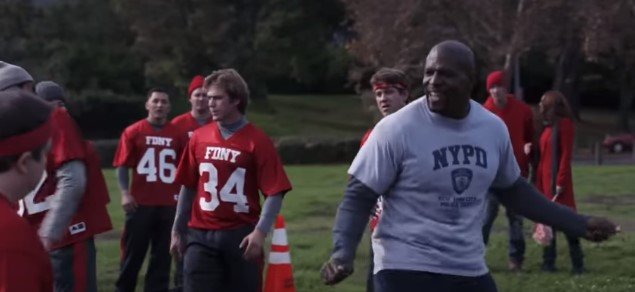 7. Captain Holt's portrait
At the beginning of the season, Terry had a picture of Holt painted to cheer him up in season one, which is actually hanging in Kevin's office at Columbia University towards the end of the season. Terry is actually a gifted artist, so it's not too much of a stretch when it came to giving these traits to this character.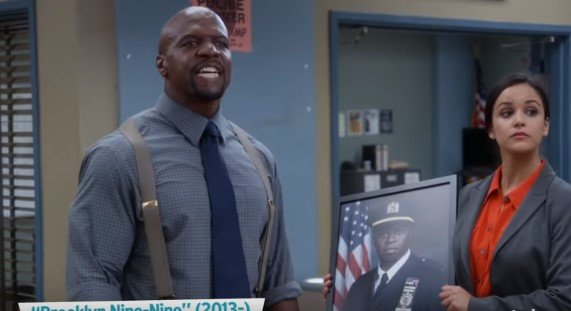 6. "Parks & Rec" props
It's not weird that both programs use a lot of props and spaces from the series "Parks & Rec" because they share more than just their ideas. Both programs share a writer and producer, which influence the plot of the shows and allows them to make a few connections between them in several points of both programs.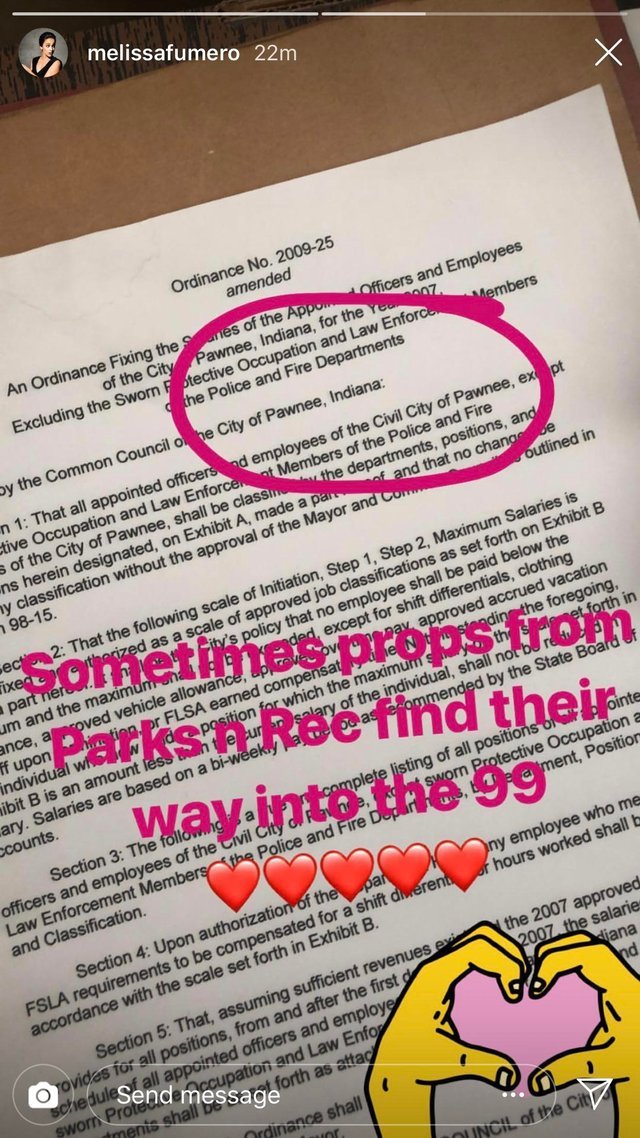 5. Terry's twins
You may have thought that Terry's twins Cagney and Lacey just had really cool sounding names, but there's much more to it than that. Cagney and Lacey is also the name of the hit 1980s CBS show featuring Chris Cagney and Mary Beth Lacey as police officers in New York City. 
The duo was known for portraying tough, realistic and inspiring roles for women during the time when such roles were lacking. So with Crews naming his daughters after them, he's clearly honoring clearly honoring the original TV show for the impact it had on female representation in television and beyond. This is yet another reason why we love Terry.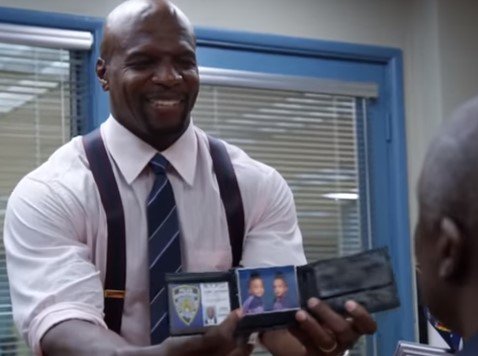 4. Real romance
In season 5's episode: The puzzle master, Amy is forced to investigate her favorite crossword puzzle author, Melvin Sternly, for a recent string of arsons taking place across New York City. To their surprise, Melvin turned out to be quite the catch. 
The chemistry begins to make a lot of sense when you find out that he's played by Amy's real-life husband actor and former fashion model, David Fumero. These two are super cute together, so it was nice seeing them in action side-by-side on the show.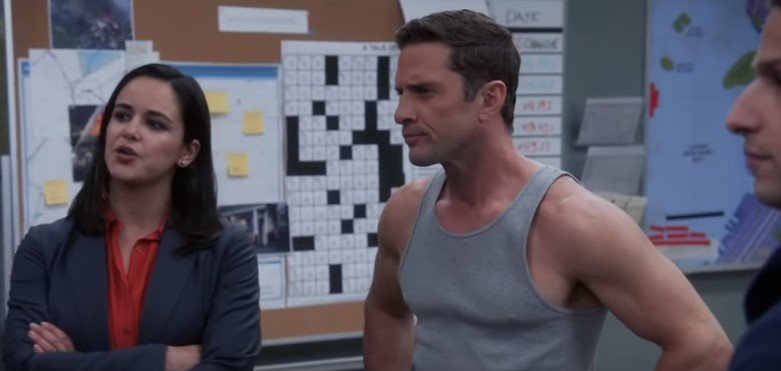 3. Pride flag blinder
Anyone who watches the show knows that Captain Holt is an openly gay officer. He has taken his fair of cr*p from his less accepting New York City policemen. But what you may not have known, is that there are a series of binders arranged in the colors of the gay pride flag in his office.
If you look closely enough, you'll spot them on the shelf just behind Gina's desk. We always knew Gina supported Holt, but this definitely confirms it. So the rest of the team has to watch their backs, or Gina will always be there to have Holt's back.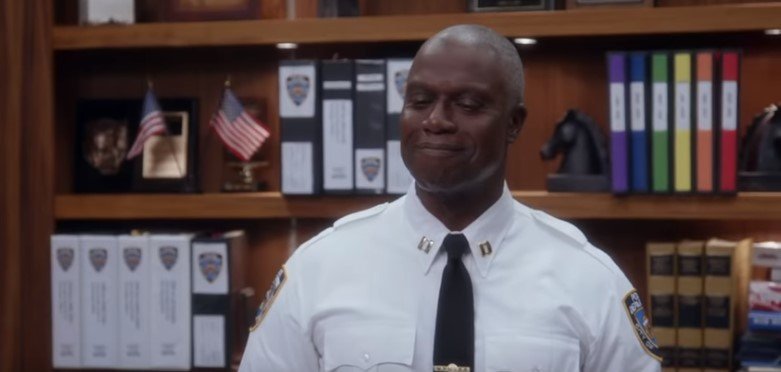 2. Amy's pregnancy
We should file this missing detail under "how do they do that?" Did you know that Melissa Fumero was pregnant for the bulk of season three? If your answer is "no", neither did we. Well, we could possibly see it towards the end of the season where there was a reveal.
If you remember, Amy faked a pregnancy that allowed her to appear on-screen in all her pregnant glory but the rest of the season those sneaky screenwriters wrote her in to always carry a large concealing bag or huge objects. 
So we never really got to see her belly, which obviously worked well. So, well done to the directors for covering that up and also for Melissa for working an entire season while pregnant!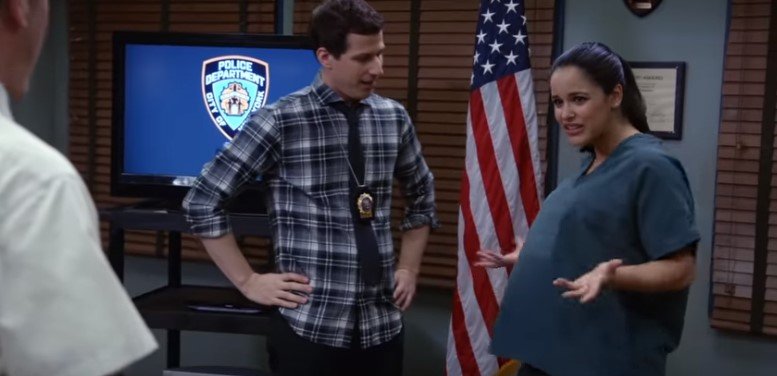 1. Kwazy cupcakes
Kwazy cupcakes is an in-show spoof on hot stacking games such as 'Bejeweled' and 'Diamond Mine'. In fact, mobile games became so popular it appeared in the first season of the show, and Captain Holt became addicted to it that a company was hired to create the app in real life. 
If you're interested in the game, it's actually available in the App Store for iOS. This is easily one of our favorite episodes with Holt reprimanding Gina for playing the game and then being unable to stop playing it himself.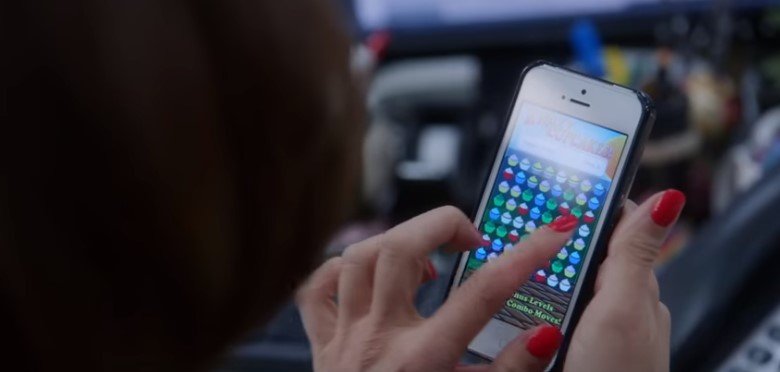 Did you notice any of these in the show? Are there any others that we may have missed? Do you love the 'Kwazy Cupcakes' game? Feel free to share your thoughts with us in the comments section below and remember to show your friends and family. Keep up-to-date with us for more exciting easter eggs on those favorite sitcoms. 
Source: Youtube/ WatchMojo.com
Check out these other popular articles: